Colour Classes: Grey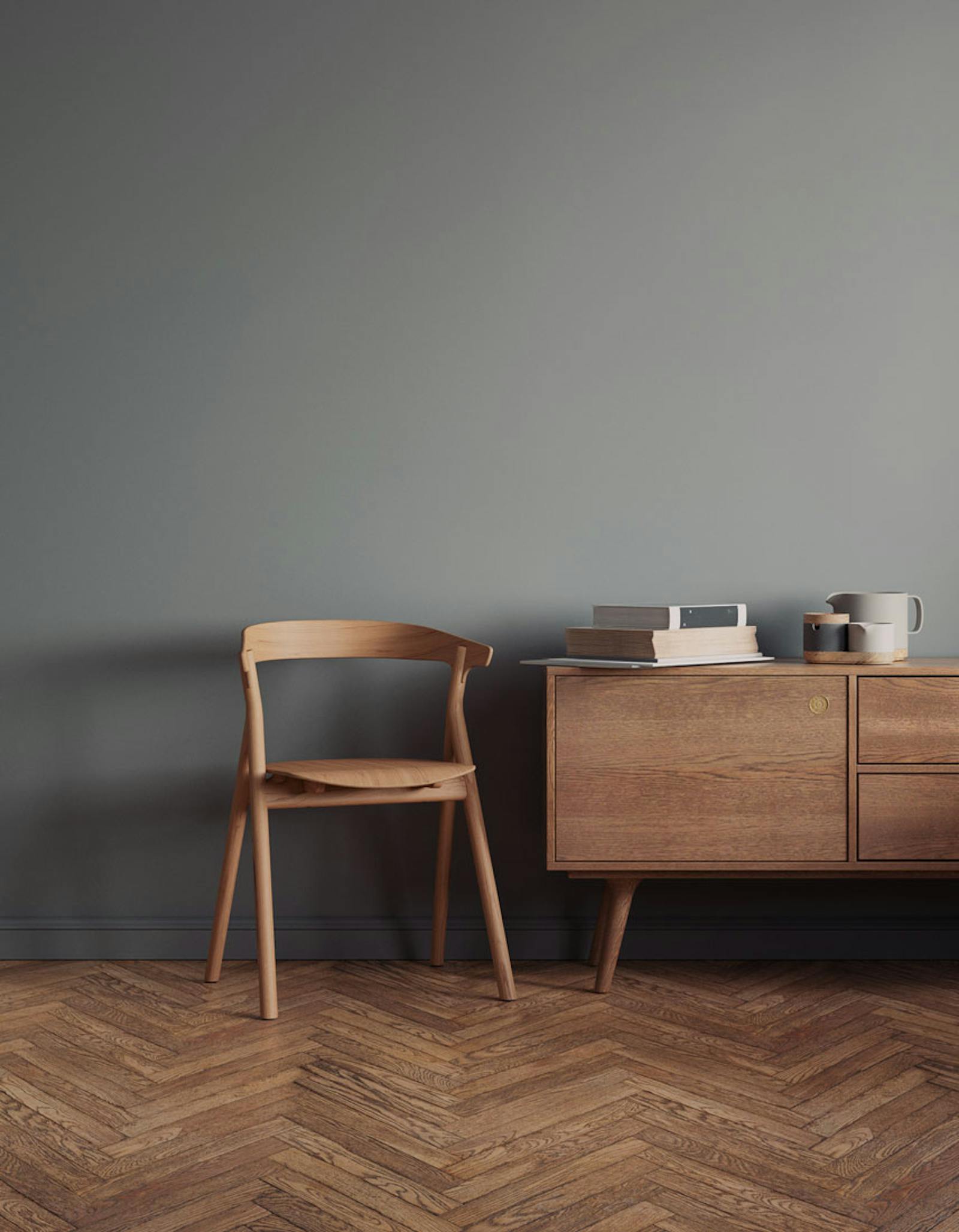 Ah, grey. We don't have 50 shades of the stuff, but we do have seven. Here we're going to share how you can get the most out of them. Get clued up on your undertones, learn what grey best suits a north-facing room (and south for that matter), and find meant-to-be-together, ready-made room palettes from Grey 01 all the way down to Grey 07.
Let's talk undertones.
Colours are more complicated recipes than we give them credit for. There's a whole load bubbling away beneath the surface that deserves proper attention because that end shade you're looking at on the tin is anything but one-dimensional.
Cue the undertones.
If you're going to get this colour thing right, you've got to bear in mind the undertones. Think of them as the base notes in the wine, that, once you've got them all figured out will help you appreciate the taste ten times more and give you a banging palate (or palette in this case).
Undertones are what will change up the temperature of a colour. At Lick, we use five in our greys, and you can expect them to do a little something like this to your room:
Sky blue: things are going to get crisp and Scandi in vibe;
Lilac: teetering between warm and cool, you'll feel softness more than anything;
Lavender: basically does the same as lilac, but even more;
Green: adds warmth, warmth and a bit more warmth;
Brown: 100% warm but this is where you'll get mega depth too.
Drop a tint. Throw some shade.
Next up in this quick-fire colour theory class are tints and shades.
Once you've got your head around the undertones, remember that there's also the intensity of colour to wrestle with. In other words, do you want the lighter shade of pale or to head over to the dark side?
Add white, and colour buffs call that a tint. Add black, and they'll say – now that's a shade. Bet you're starting to see how it'd be pretty easy to whip up 50 of them.
Colour compatibility and room direction.
Okay, so my room is north-facing and gets buckets of natural light. So that obviously means I need a god-knows-what sort of grey.
Sound familiar?
People throw around room direction statements rarely with a clear conclusion as to what compass point suits what sort of colour.
Until now that is.
Here's what we recommend for…
North-facing rooms: northern light is the coolest of the lot. It casts a blue hue, so try to avoid cool greys like Grey 01 and look more to Grey 05 whose brown undertones will warm it up and the darker shading will suit the cool light. If you fancy something lighter, though we'd suggest going for any of our Greige hues;
East-facing rooms: you'll see a lot of change in them. Whatever grey you choose will look very different whether it's sunset or sunrise. But easterly spaces have a tendency to look a bit bluer, so a green-grey like Grey 04 or 07 are your guys, or maybe a blue-grey like Grey 01;
South-facing rooms: they have a golden glow going on and the good news is, they pretty much suit all greys. Make a southern room feel lighter still with a lavender grey like Grey 03 or softer still Grey 02. Grey 07 is lavender-based too so is your go-to hue for something deeper;
West-facing rooms: just like rooms that look to the east, westerly rooms are the most changeable. On the whole, they look all the better with a warmer grey for company. So, swerve the blue and the green-greys and follow similar advice to north-facing rooms – brown greys or grey beiges, also known as just greige.
Fancy a chat about all things Grey?
In love with grey but can't decide which one would look better in your home? Worry no more. We offer 1-on-1 virtual colour consultations from the comfort of your armchair. Whether you're looking to just get a second opinion on a palette you have in mind, or simply don't know where to start - our colour experts - such as Tash - are here to help you.
Book your video colourist session now, or learn more about video colour consultancy here.