Should I get wood or faux wood Venetian blinds?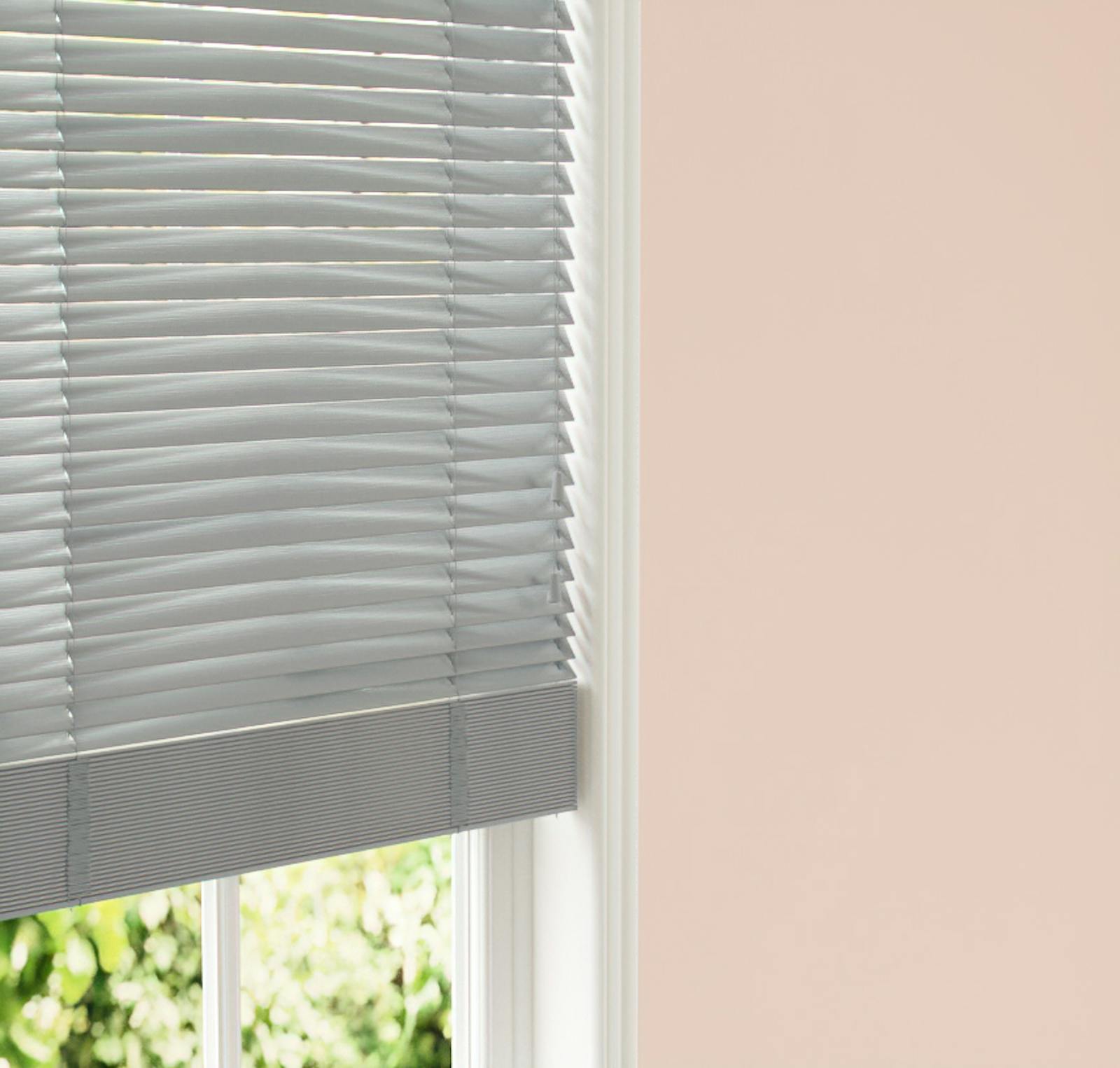 Wooden window blinds are a popular choice for traditional or modern home decor. They lend themselves to almost any room style and add a premium feel with the added benefit of bringing natural materials into the home. Like anything, however, wood has its downsides like warping or cracking when exposed to moisture. Faux wood Venetian blinds therefore are the new way to go to nail a stylish window treatment.
The differences between wood and faux wood blinds
As the name implies, wood blinds are sourced from hardwoods known for their beauty. Wooden blinds are also a natural insulator so great for looking after those home bills, but their weakness is high humidity areas. On the other hand, faux wood provides an alternative choice and can actually be less expensive than natural wood. A combination of man-made materials and natural wood particles, here's why more homeowners choose to use faux wood blinds…
5 benefits of having faux wood blinds
Moisture resistant
When it comes to humid spaces like steamy bathrooms, Venetian faux wood blinds are the superior choice. Real wood is porous and moisture can cause it to swell, eventually ruining the blinds completely. Because faux wood blinds are made from mostly a vinyl compound and not prone to wear, it makes them less susceptible to water damage. They're, therefore, perfect for bathrooms, en-suites and kitchens - in fact, anywhere within a modern, busy home.
Durable and easy to clean
From a maintenance point of view, there's no real contest, both types of blinds are pretty easy to clean. They simply require a little dust, every now and then whether real or faux wood blinds. What sets them apart, however, is longevity and faux wood blinds are great if you have animals or children. As real wood blinds are easily damaged, opt for a durable choice and they will last you for many years.
Recyclable and eco-friendly
Did you know by choosing a wood alternative, you'll contribute to a reduction in the number of trees being felled? These blinds are also fully recyclable so you can likewise help to reduce the amount of waste sitting in landfills.
More cost-effective than real wood
At just a fraction of the price you'd have to pay for wood blinds, cost is one of the reasons why buyers love faux. A budget can quickly deplete if there are lots of windows to dress which is what makes the Venetian faux counterpart so enticing to most.
Flexible and suitable for all decor options
A great choice for interiors, faux wood blinds are available in various different colours and two slat sizes (35mm and 55mm. This adds flexibility to design when it comes to decorating and better still, they look just as good as real wood. In fact, not many people can tell the difference between real and faux wood blinds so when your guests come to stay and they ask you outright all you have to do is smile and nod.
Lick Venetian faux wood blinds
Our range of faux wood blinds will help you to create a coherent new look, matching your window coverings to your walls. Our products are also crafted using high-quality PVC, which is moisture and humidity resistant, so they won't rot or go mouldy. If you fancy a more in-depth read here's everything you need to know about Venetian blinds.
At Lick, our new range of blinds is perfect if you're looking for a stylish yet pragmatic window treatment solution. Use them in a bathroom or kitchen, bedroom or study for the effect of real wood without its natural drawbacks.