What to do with your leftover paint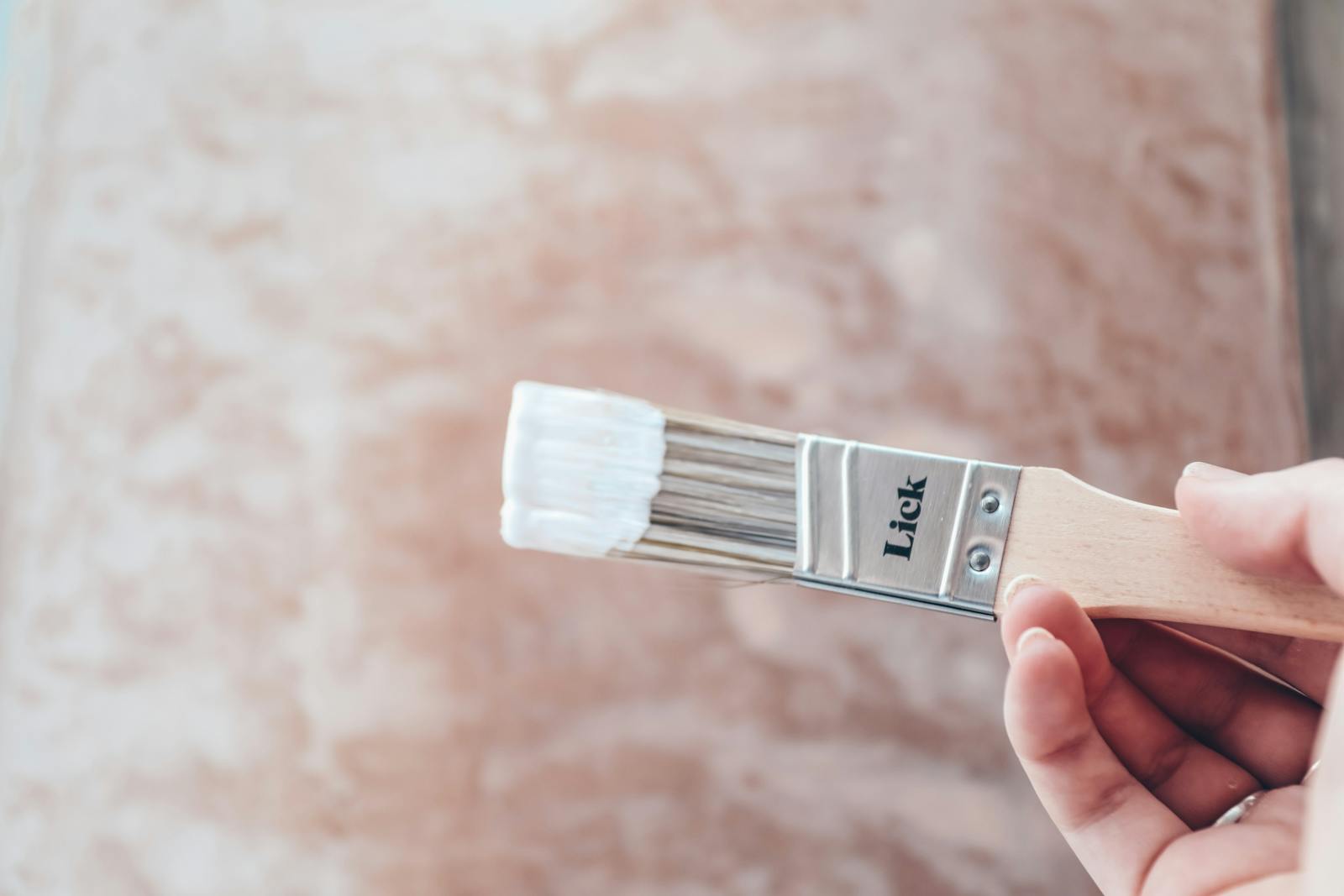 So you're done painting for a home decor project (for now), but there's still some perfectly usable paint left in the tin. What next? Before you go ahead and dispose of it: wait. We have a few ideas on what to do with leftover paint so it doesn't have to go to waste.
What to do with leftover paint: get crafty
While painting for DIY or decor projects is our first love, you can also use your paint for some good old-fashioned arts and crafts fun. Unleash your crafty side by using any leftover paint to get a little creative. Get some blank canvas and paint your heart out.
Like what you conjured up? Share it with the Lick community by tagging us in your creations @lick on Instagram. Or just stash away for your personal memories and build up your very own little art collection.
What to do with leftover paint: upcycle furniture
Paint isn't just for your walls and ceilings. It also comes in super handy if you want to make over existing pieces of furniture that could do with a bit of a spruce. Use any leftover paint to upcycle furniture and save yourselves the cost (and hassle) of having to invest in new pieces. Oh, and you're helping the environment in two ways here: by not throwing away your leftover paint and by saving old furniture pieces from landfill.
What to do with leftover paint: save for touch-ups
Done with your DIY project and have some paint left over? You don't need to put it to use straight away - save it! You never know when it could come in handy for any touch-ups needed in the future.
Here's how to store your paint the right way so it doesn't go 'bad':
Make sure it's sealed in an airtight container, which most paint cans are.
Store leftover paint in a cool, dry place. Avoid anywhere that's too hot, too cold, or too humid.
Don't have much leftover paint? Pour it into a smaller container to reduce the paint-to-air ratio and keep it fresher for longer.
What to do with leftover paint: donate it
Consider donating your leftover paint if you can't find a use for it yourself and give it a new home.  Ask your family or friends if they'd like it for any decor or upcycling projects. Or reach out to local businesses or schools to check whether they may like it.
How to dispose of paint in an eco-friendly way
If you can't find another use for your leftover paint, have nowhere to store it, and no one to donate it to, make sure you dispose of it carefully to avoid causing any harm to the environment. Check out our guide on how to dispose of paint safely.
Learn more about sustainable decorating
At Lick, we want to do our bit to be as eco-conscious as possible, making it easy for you to decorate and DIY while still being sustainable:
For every tin of Lick paint we sell, we commit to removing 18g of plastic from the ocean (that's the equivalent of 2 plastic bottles)
For every roll of wallpaper sold, we commit to planting 1 tree
For every roller or Venetian blind sold, we commit to planting 1 tree
Want to know more about our sustainability efforts? We have an all-new Sustainability hub for that.