Upcycle bathroom cabinets with leftover paint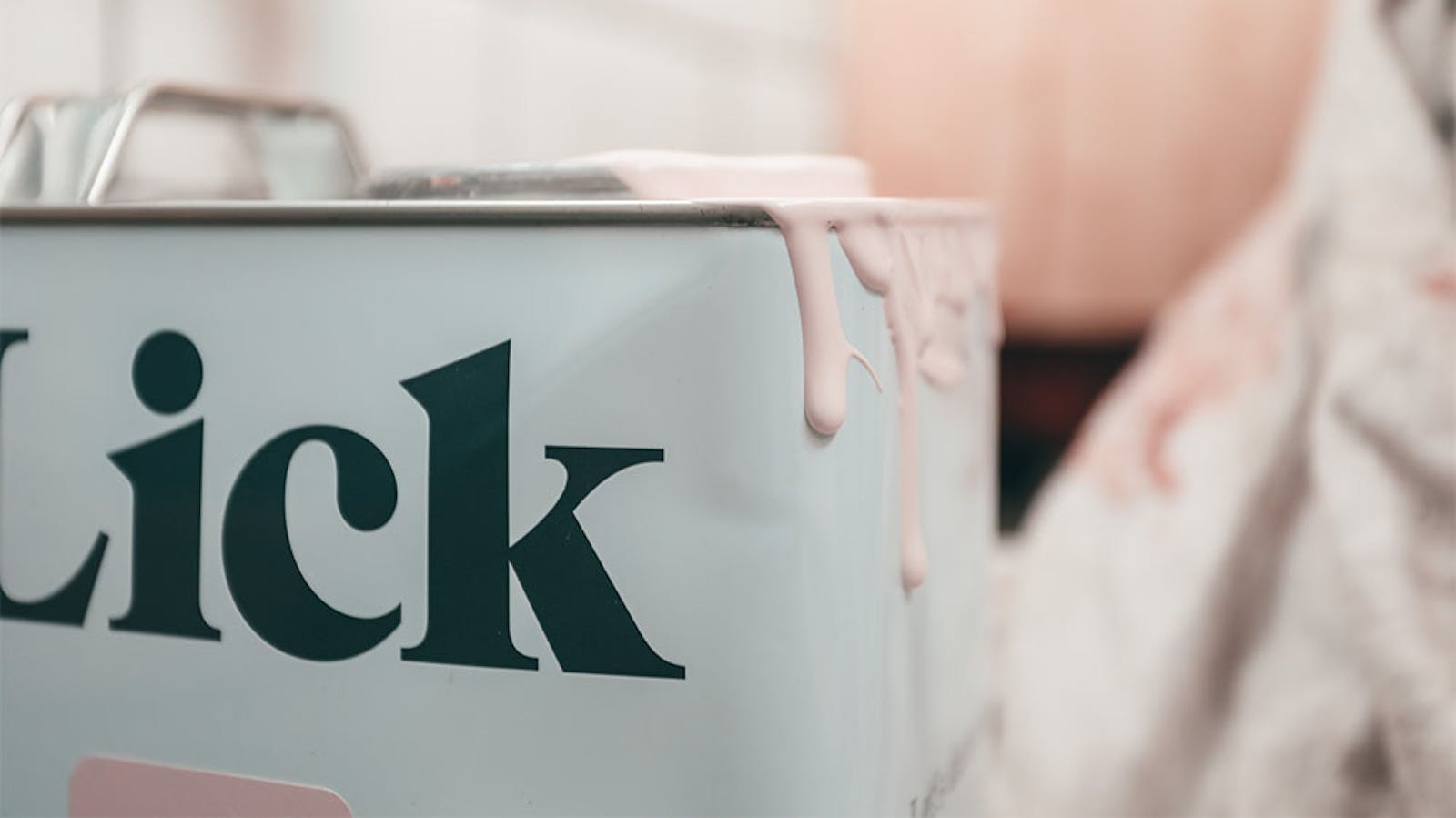 Image courtesy of @_mrsb_bythesea
Sarah (@the_joys_at_no44) is 36 years old and lives with her husband, their two-year-old daughter and their two cats. She works as an office manager for a local architect company in Belfast, where they now live. Originally from South Wales, followed by 10 years living in England, they have now chosen to settle in their newly-renovated Edwardian terrace, which spans across three floors.  
Having only officially moved in during August 2020, they are slowly adding their stamp to the house, but we are thrilled to dedicate this article to one of Sarah's first little renovation projects – the bathroom sink cabinet.
Before the makeover
Sarah described the space as clean and functional, but pretty dull. Everything was either white or silver and lacked serious excitement…
"We decided to upcycle the white bathroom sink cabinet, to inject some colour to the overall room. We eventually want to change/ reconfigure the whole bathroom, but have prioritised other areas of the house first. We were simply looking for a quick & easy makeover project, on a seriously low budget!".
Planning & inspiration
Instagram is Sarah's favourite 'go-to' platform when looking for ideas and inspiration for her own home. She loves browsing all the other home accounts, and seeking advice and suggestions from such a huge and friendly online community.
Additionally, an admirer of 80s interior décor and colours, she liked the idea of teaming black handles with a pretty pastel colour. Having recently used our muted bubble-gum shade, Pink 03, to paint her front door – she knew there would be plenty leftover paint to tackle a second project.
As our eggshell finish is perfect for painting in a bathroom too, this thrifty opportunity lent itself perfectly…
How to upcyle using leftover paint
 Sarah has kindly broken down the up-cycle process for our lovely readers below:
Firstly, I checked with the Lick Team online that this paint could be used for this project. Their customer service was amazing and we found it really helpful. As we had chosen the new eggshell finish, it's mid-sheen and wipeable abilities were perfect for the bathroom.

Assured that I had the right paint, I gathered all tools needed; leftover paint, roller and paint tray, small brush, masking tape, screwdriver and some old sheets.

After a thorough clean, I lay the sheets on the floor and removed the door fronts and drawers using a screwdriver. I then removed the original handles and added making tape around the cabinet.

As the paint is also self-priming, I didn't prepare the cabinet first. To be honest, if this was a long-term solution for our bathroom, I possibly would have primed as a precaution anyway, although the finish is great without and we haven't had any issues so far.

I got straight onto painting the first coat, left it to dry while I busied myself elsewhere for half an hour; then returned to it later that day for the second coat.

Once it had completely dried, I removed the making tape, added the new handles to the drawer/ door fronts then screwed them back onto the cabinet.
Sarah's experience with Lick
"My husband was the first to come across Lick, as he was keen to use environmentally friendly paint, wherever possible. We were sold on the paint being low VOC and water based, as well as available in a range of great colours. We initially ordered some samples, as we knew we wanted to use a pale pink in the house but didn't want to take the plunge without seeing it for ourselves. We loved how the samples came on sticky paper so you could move them around and see it in different lights, without having to paint directly onto walls, doors etc.
The paint was great, it was easy to apply and a good, thick consistency that goes a long way. This is probably why we had so much leftover and were able to use it for other little projects, such as this bathroom cabinet and my daughter's fairy door for the garden. We would definitely recommend it; the paint is really durable, easy to apply, and most importantly, wipeable".
"The paint was great, it was easy to apply and a good, thick consistency that goes a long way. This is probably why we had so much leftover."
Revealing the budget
As Sarah wanted to complete this makeover on an extremely low budget; using leftover paint from a previous project was ideal. She also wanted to swap the handles of the cabinet to a more modern style, but with only 5 required – she knew this would be a budget friendly investment.
So, having already obtained the paint from a previous project, plus the tools for the job – the only transformation cost incurred was the price of new handles for the cabinet doors and drawers. This came to a total of £12.84 including postage. What a bargain!
"As we saved a lot of money on this project, I am now tempted to change the silver tap to a black one – just so it matches with the handles. However, we are resisting the urge to spend and shall wait until we can save enough money for a completely new bathroom".
Sarah's upcycling DIY advice & tips
Make sure you discuss different ideas, and grab colour samples before you start. It always pays off to be sure of your vision, or you may find that you'll change your mind very quickly
Explore the use of colour – it's amazing how much it boosts your mood whilst being at home
Avoid painting with a toddler! Our daughter added a huge splodge of paint onto one of the door fronts as I had just finished the first coat, so we had to wait for this to dry before sanding it down and trying again. Oops!
We joined a local 'Tool Library', which has been great for those one-off jobs where you might only use something once. It also comes in handy for borrowing the bigger kind of tools, which won't require the expense of purchase or the hassle of trying to find somewhere to store it!
Gumtree and Facebook Marketplace are great for finding some lovely and random bargains. We found some original Edwardian panelled doors, which were a fraction of the price and has really added some character back into the house