Curtains vs. blinds - which one should you go for?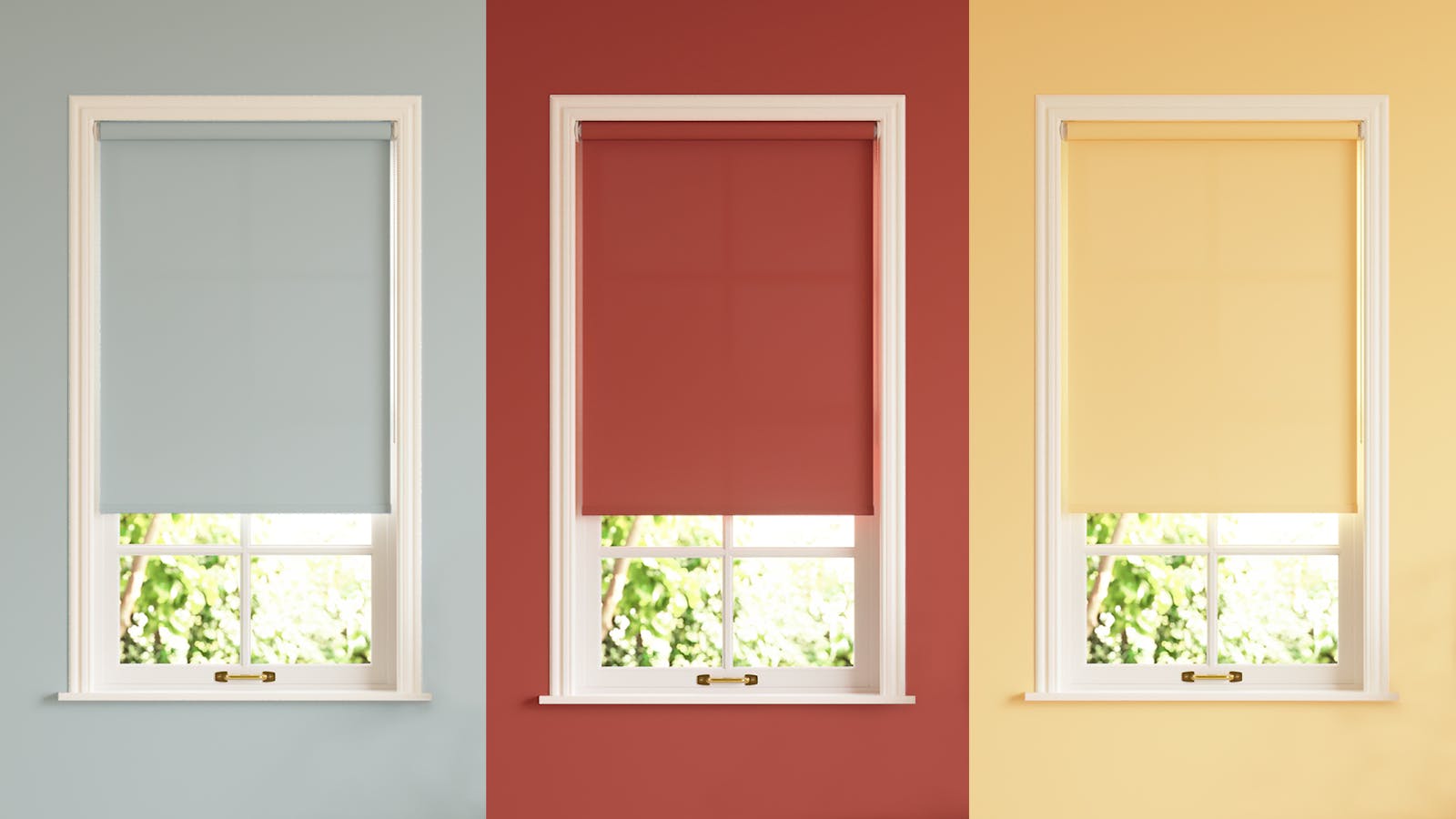 Windows looking a little naked are they? No matter whether you have beautiful bays or period-style sash windows (the sort that we all hanker after), every sort of window needs a little dressing – for reasons of privacy, sun-blocking and quite simply because your room will feel a little bit lacking without. But are you more of a curtains or blinds sort of person? That is the question…
Curtains vs blinds – the age-old debate
Thankfully we live in a world filled with options. You've got your roller blinds and your Venetian blinds. You've got your plain ones and your patterned ones. You've got your fully-lined curtains and your floaty voiles. You've got your floor-length puddling ones and your window-skimming shorties. Et cetera, et cetera.
There's a window treatment to suit every taste and every type of window, but they key is to get clued up on what's out there as well as all those plus points and drawbacks. That way, you can make a fully-informed decision so that you never look back.
The good thing about curtains
With curtains hung and drawn (but not quartered unless it's a terribly quirky look you're going for), one of the biggest pros you'll enjoy is that any draughts will be pretty much excluded. By their very nature, curtains completely conceal your windows, edges and all, so that any wafts that worm their way through the edges of your windows are stopped in the tracks so that your room will feel far cosier.
Secondly, curtains are an open invitation to bring in more fabric and texture. This can be especially helpful in a room that could otherwise be lacking in textiles, like home offices where there's typically a lot of hard surfaces, or where you want to really up the ante on the soft factor, such as in a living room or bedroom.
Get inspired by curtains
If you're crushing on curtains, do a deep dive on all the different finishes to see what flourishes make your face light up and which make you run for the hills – pelmets, valances, tie backs tend to divide opinion so you'll need to figure out which camp you're in. To put your well and truly creative cap on, head to Instagram accounts like @matildagoad for imaginative ideas with curtains from unexpected pattern combos to all things hook and rail.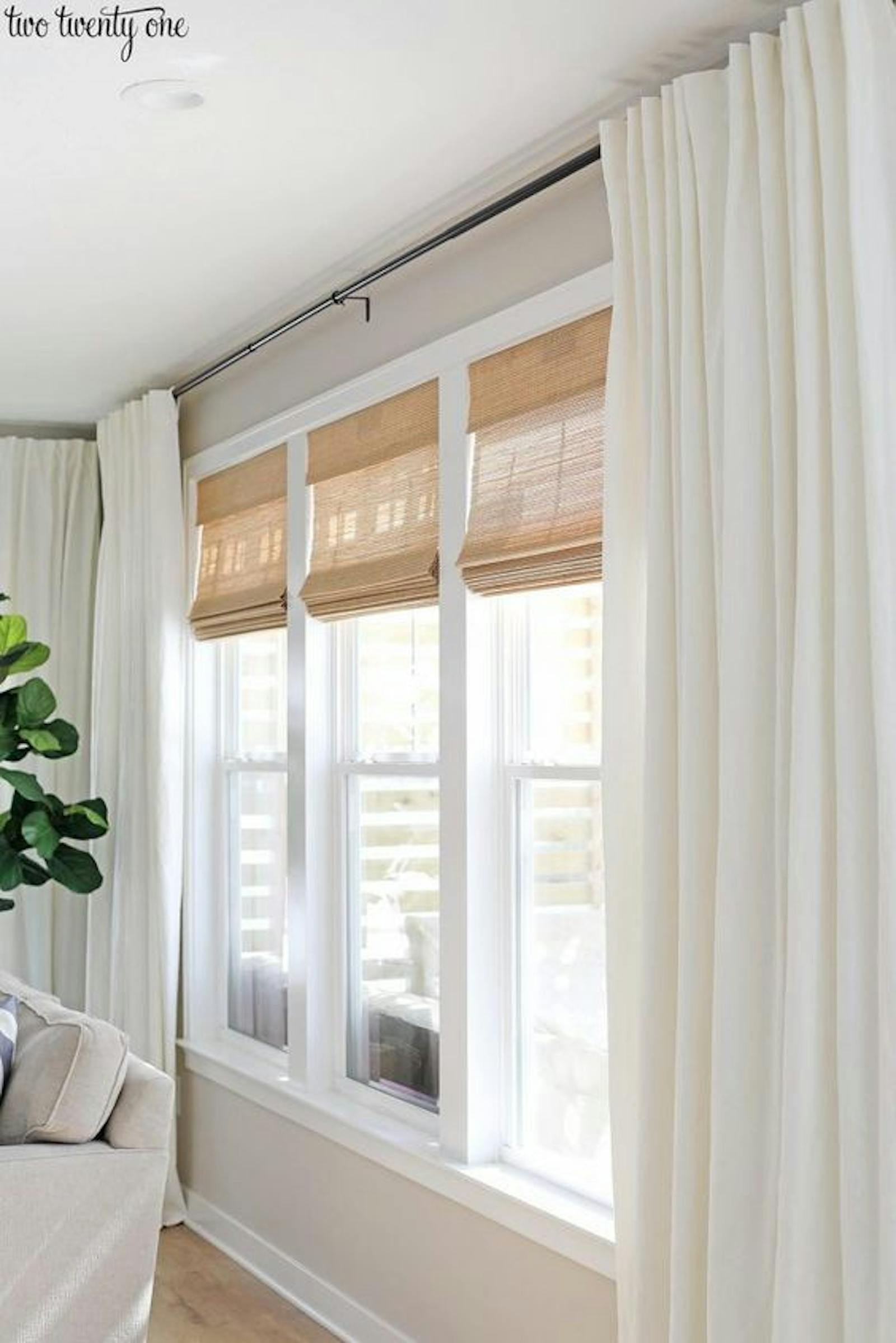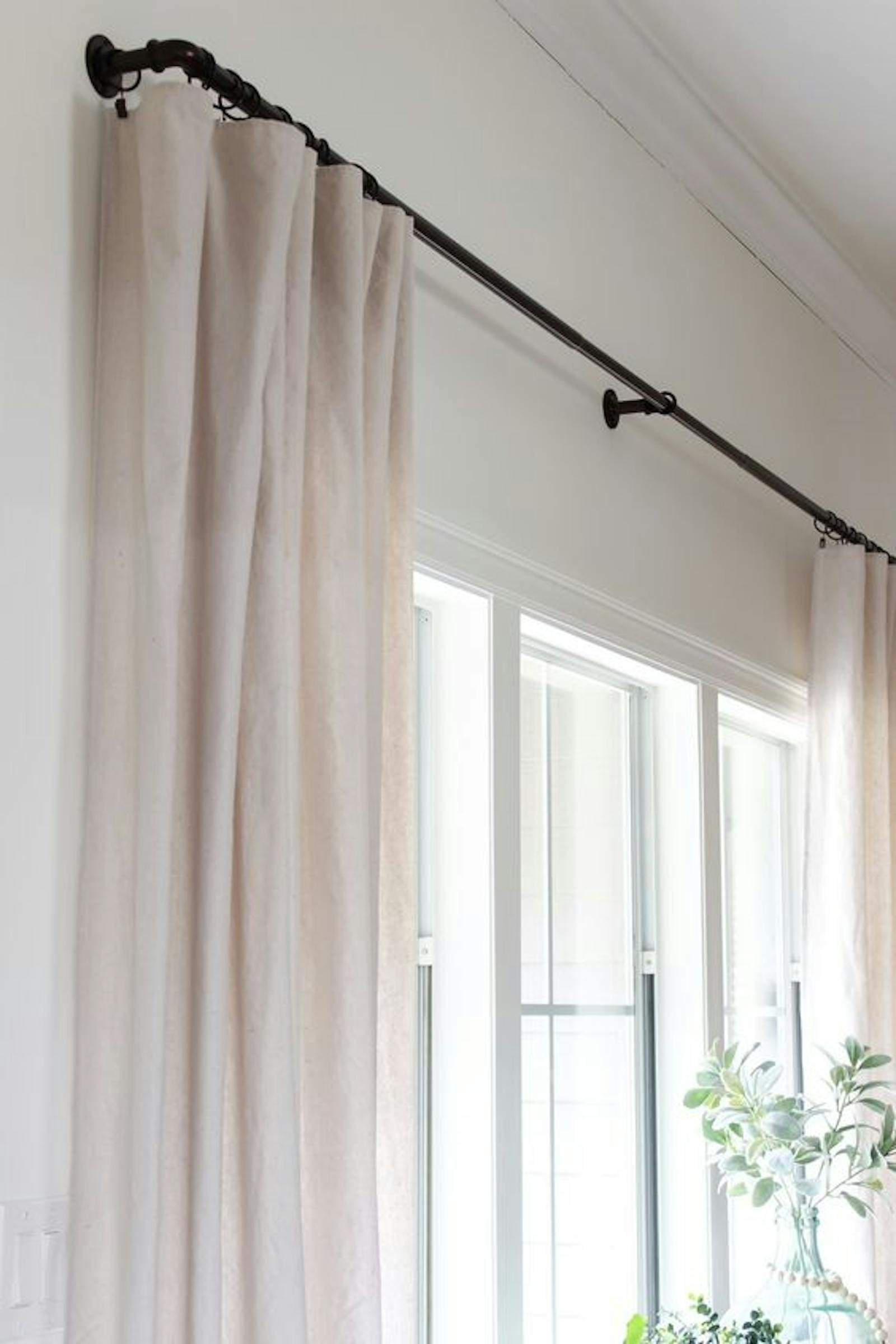 The good thing about blinds
Probably the biggest plus of all when it comes to blinds is just how discreet they are. Curtains can be cumbersome, whereas blinds slip into a space with no more than a whisper. Remember that curtains take up room – you need to factor in their bulk when pulled back – but blinds sit in your window's recess and ask for nothing more than that. So, if you've got a tiny room, blinds will help it to feel larger. And for that matter, they'll make a big room feel bigger still too.
Blinds also don't hold onto moisture and certain aromas like curtains can, making them your kitchen and bathroom's perfect partner in crime.
Don't forget that blinds, like curtains, mean you can get playful with your room's colour palette. Whether you choose a blind colour that matches the tones used on your walls, a steady neutral or if you go for one in direct contrast, you've given yourself another surface to be creative with colour.
Get inspired by blinds
Coloured blinds are clever things and can detract as much as attract attention, so read up on how to choose the right colour for yours in our how-to. If you're feeling brave, why not use your roller blind as a place to work the colour blocking trend? Think Blue 07 on your walls and then a burst of Red 02 on your roller. Or, for something a little subtler, colour block in colours within the same colour family, like Green 01 on your roller blind and Green 02 elsewhere. For more trend-talk, our article on the top five window treatment trends is your best friend.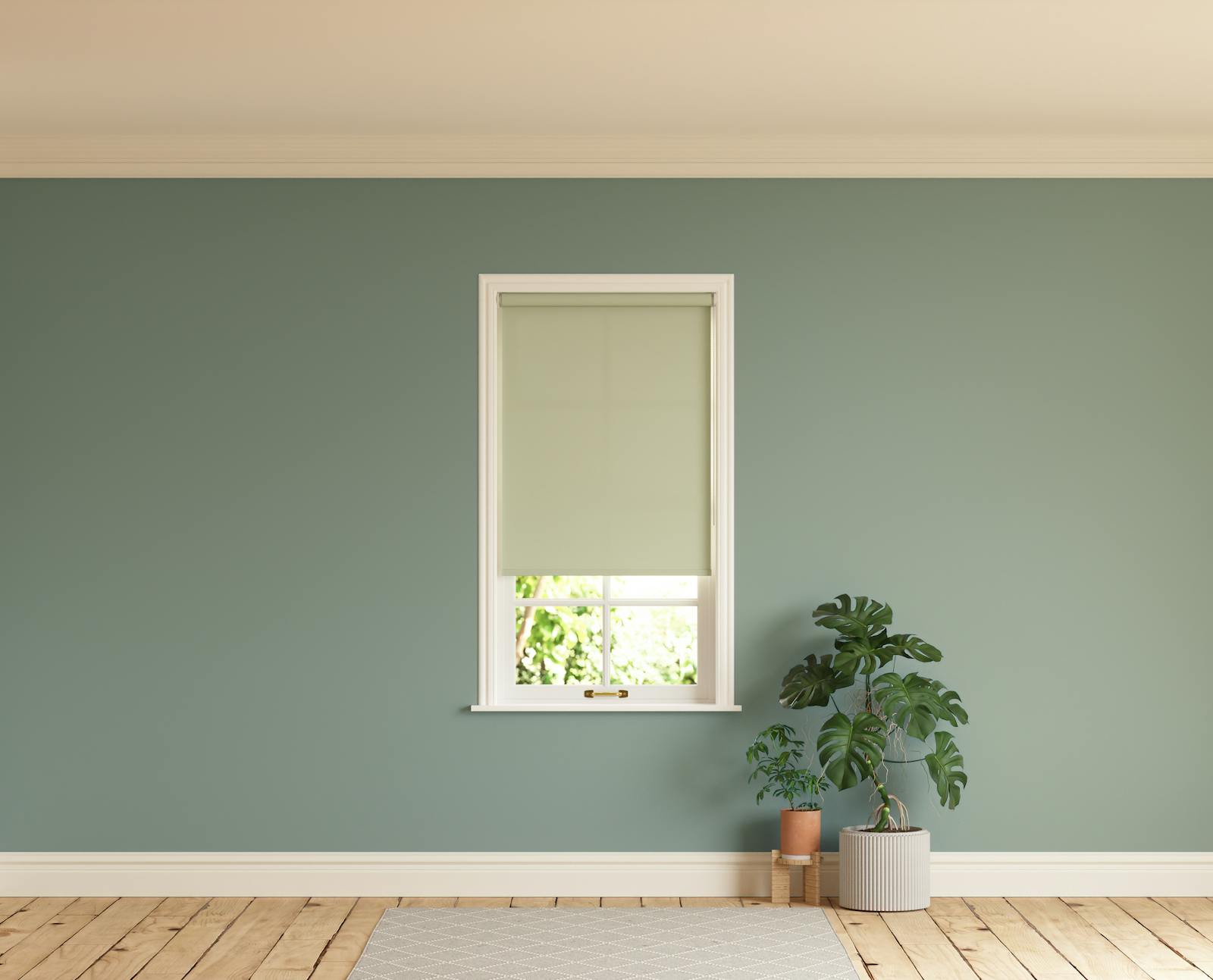 Roll up, roll up – our new roller and Venetian blind collection
After all of that, are you thinking you might in fact be a sucker for blinds? From easy peasy roller blinds to louvered Venetians, our new collection of 26 window blinds pair up contemporary, minimally styled window treatments with an edited selection of colours for the Lick palette from pure and simple White 01 all the way through to buzzy Blue 08. Get the low-down on the launch right here.