Colour psychology: how colour affects our emotions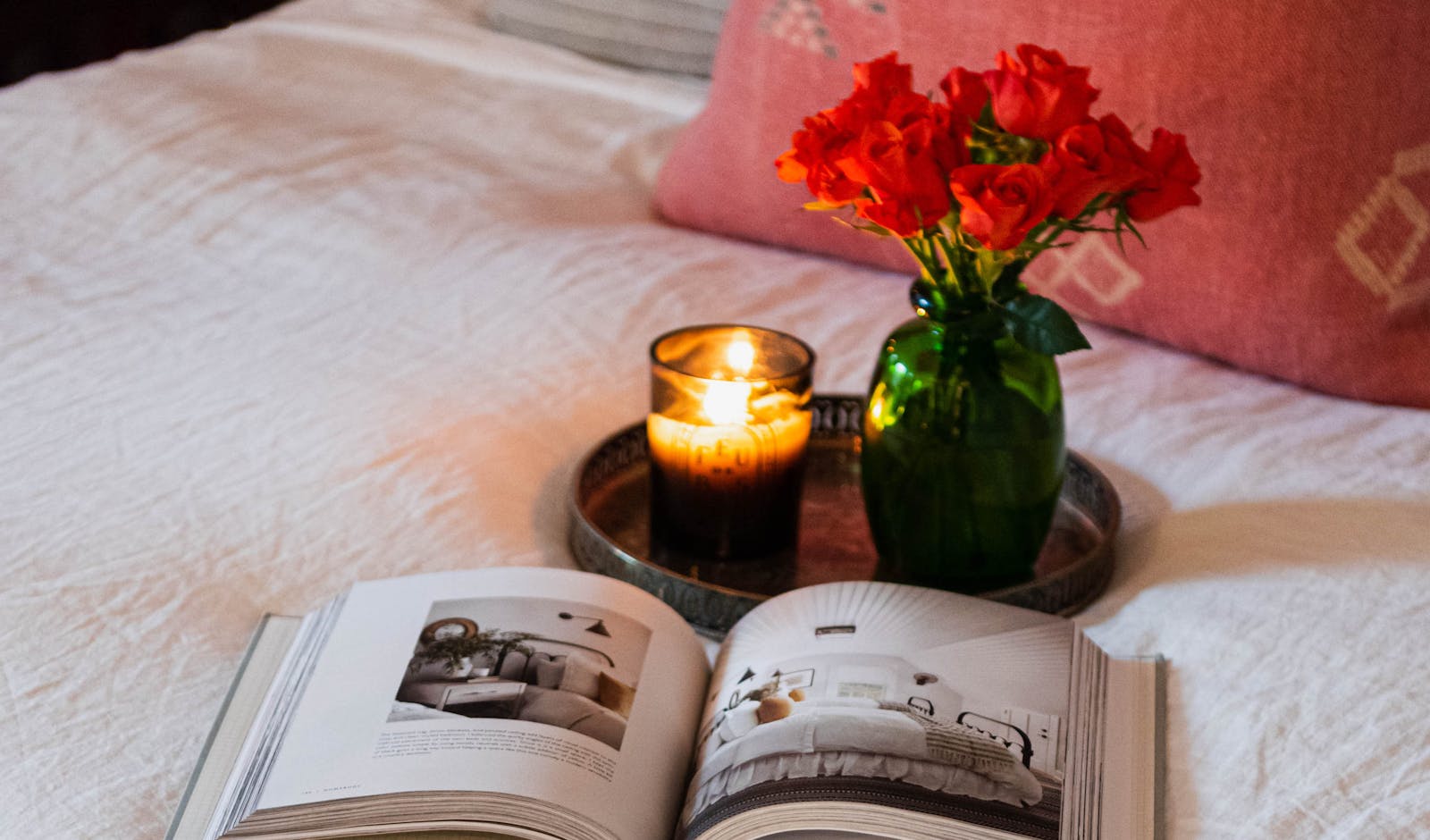 Monday blues are said to reach an all-time high on the third Monday of January every year, AKA Blue Monday. Said to be the gloomiest day of the year, what is it that makes this specific Monday more depressing than any other Monday? Well, it's the perfect storm of post-Christmas financial pressure, failing New Year's resolutions and dreary January weather. Oh, and there's the fact that the much-loved festive season is suddenly behind us.
So, how do you stay motivated and inject some cheer into the 'saddest' day of the year? At Lick, we're big believers in the power that colour can have on your mood. Read on to discover 5 simple ways to make your Blue Monday a little less, well, blue by adding hints of uplifting colour into your space. 
Colour psychology: how do colours affect our emotions?
Naturally, we turned to our Lead colour specialist Tash for answers. 
On the relationship between colours and emotions, Tash explains: "In psychological terms, colour is emotion. Colour has a specific influence on us on all levels: mentally, emotionally and physically. And colour psychology can help us to understand how colour can influence our mood, our behaviour, how we feel about ourselves and how we interact with others."
She went on to elaborate on how it works, "When light strikes the human eye the wavelengths are converted into electronic pulses. These impulses pass to the Hypothalamus (where the emotion comes from) creating an emotional response."
So, what does colour psychology tell us?
"Colour psychology can help us to understand how colour can influence our mood, our behaviour, how we feel about ourselves and how we interact with others."

Tash Bradley
So, how can you make colour psychology work in your favour? Bring vibrant, energising colours into your home! Surrounding yourself with uplifting colours can have a positive impact on your mental health. A little less stress and more zen can improve our physical health too, boosting our energy and giving us healthier skin. Just ask DeMamiel founder Annee DeMamiel, who shares her tips on how to deal with stress and how it can affect our skin & body. Sign us up.
Here are a few easy ways to bring mood-boosting colours into your life through interior design: 
Boost your mood with some colourful flowers
Flowers are a super quick, easy (and cheap) way to add some instant colour to your space. You don't need a big fancy floral arrangement, just pop down to your local supermarket and grab yourself a small, fresh bouquet of whatever strikes your fancy. 
For a vibrant vibe, opt for pinks, oranges and yellows. Or you could work with the colours of your soft furnishing and walls and use your flowers to accentuate the colour scheme of a room.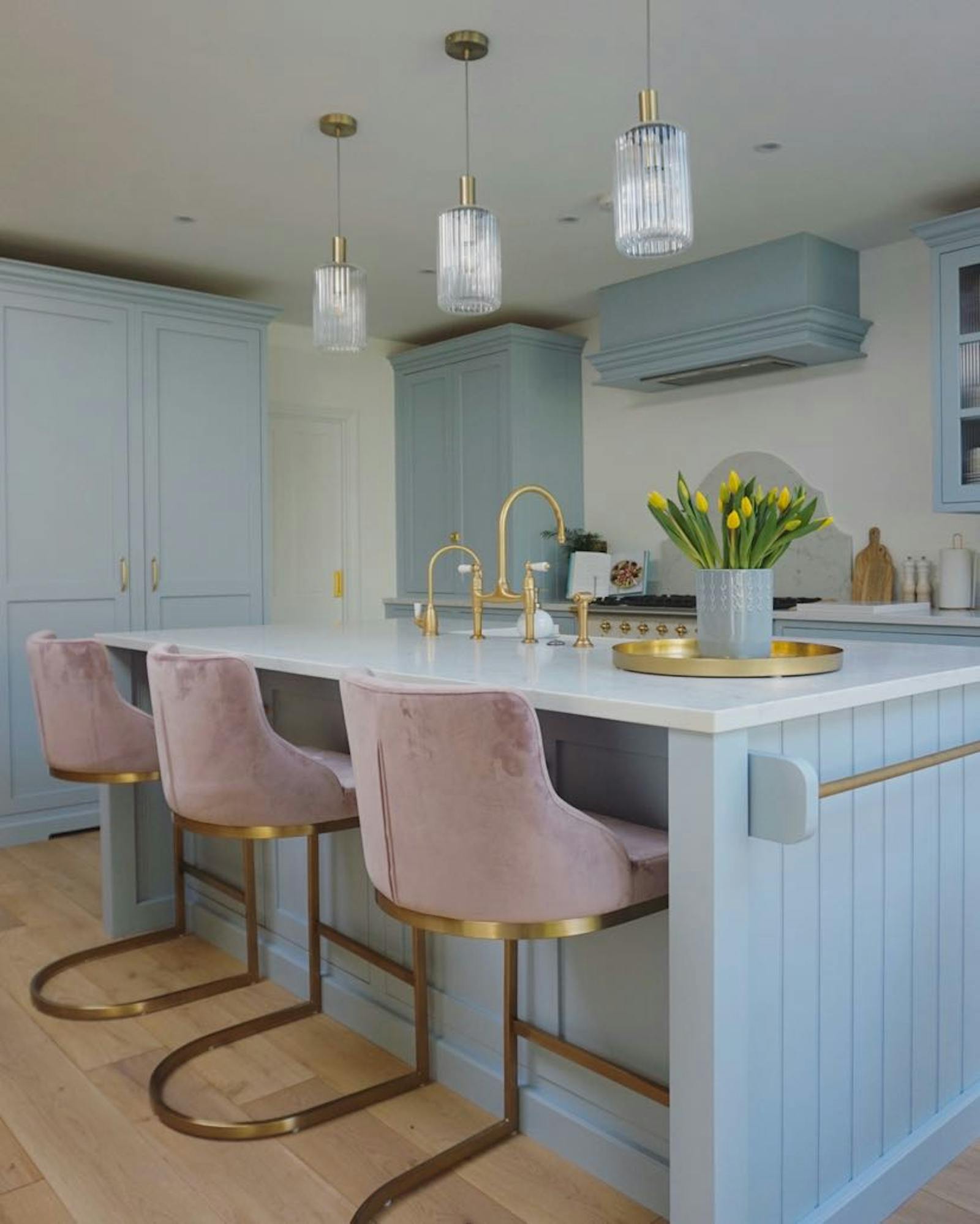 A pop of yellow in @thelondonhomefix's muted pastel kitchen freshens up and elevates the room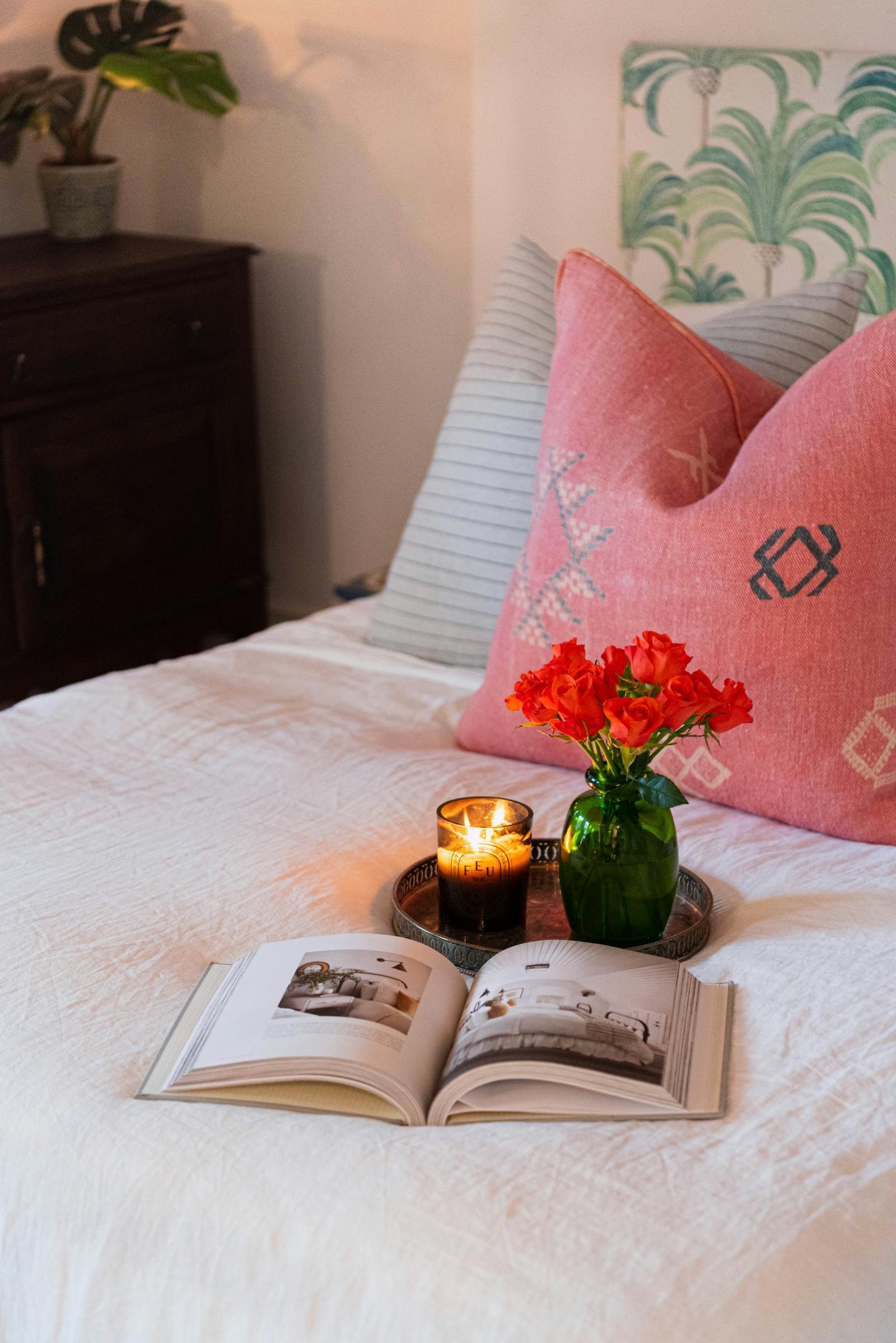 Lift your mood by treating yourself to some bright flowers and a cosy candle @tash_lickcolourpro
Connect to nature by investing in some indoor plants
Indoor plants are a millennial craze for a reason (search for #plants on Instagram and you'll see what we mean). They enhance your mood, purify the air that you breathe, and add an easy dose of style. As Tash says, "Green is restorative, restful, and tranquil. Lighter greens can be refreshing and rich green helps us to connect to nature." 
We'd recommend adding some green into your bedroom space. Pop a plant on your bedside table or windowsill, or hop on board the trend of cascading plants on the shelf above your bed. Either way, plants add a splash of colour and liveliness to your room. 
Have a track record of killing plants? Opt for succulents all the way. They're super cute and very hard to kill.  Perfect for those of us without a natural green thumb.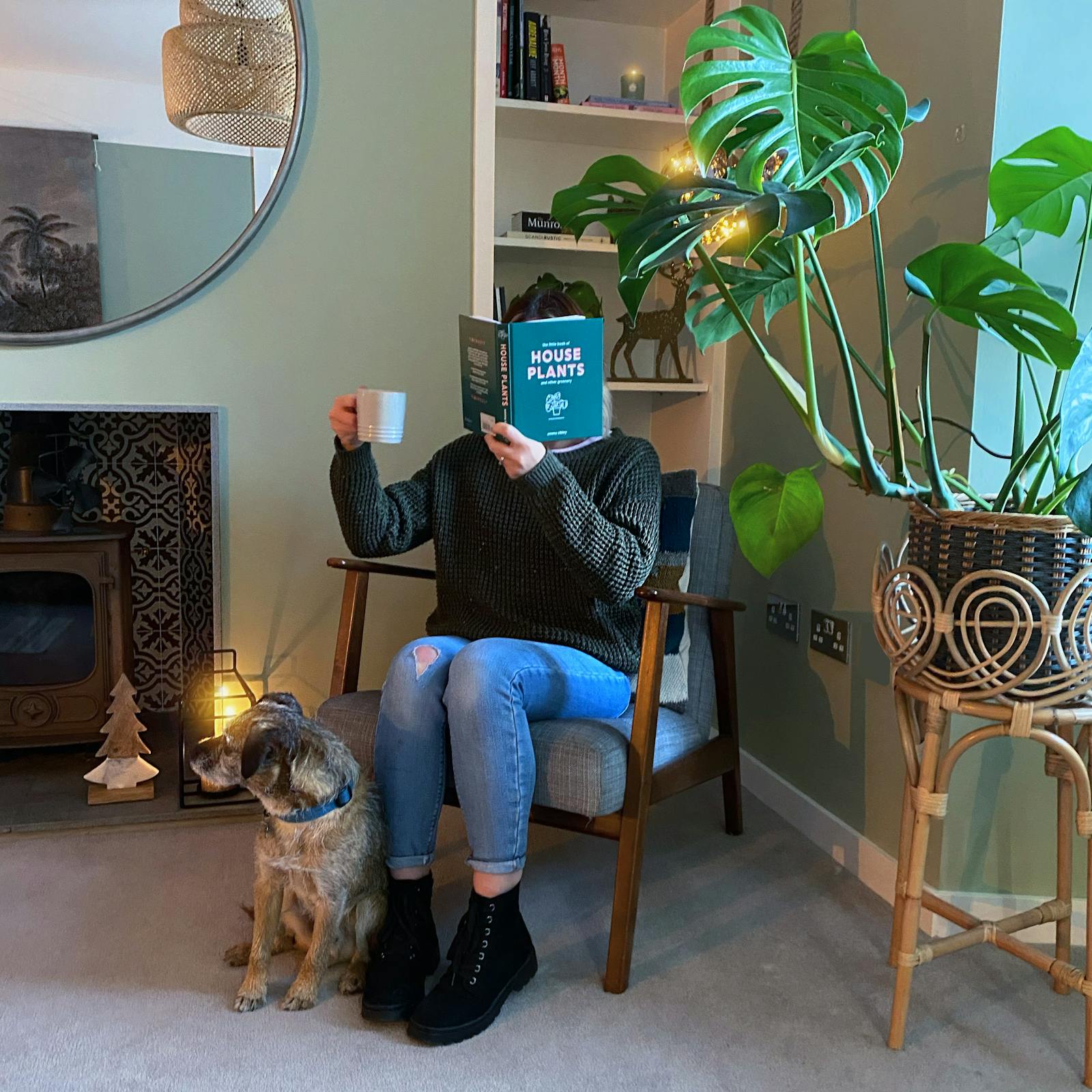 @our_wee_country_cottage_ catches up on her 'house plants' essential reading
Deck your walls with colour
Add colour and your personal stamp into your space by decking your walls with your fave pieces of art or your most-loved photos. Not only does this add an instant personal touch to your home, but you can also bring an array of vibrant colours into your space without the commitment of painting entire walls with it. Mix and match colourful pieces with black and white prints and photos to create a cool and artsy vibe. 
Find affordable prints of your favourite pieces at local markets, art fairs, and online. Get them framed and pop them on the wall. Easy.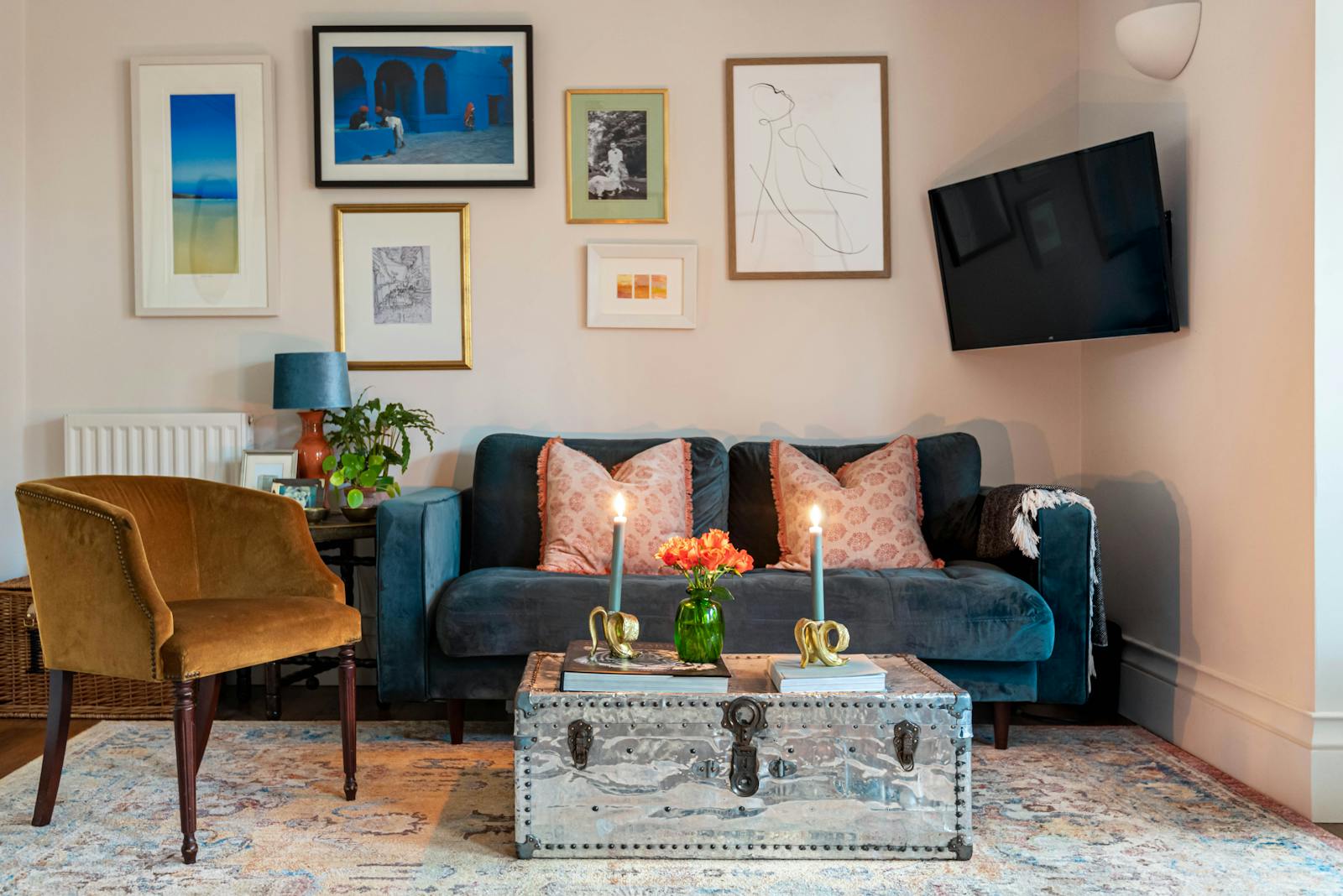 Tash adds bursts of colour through her wall art, complimenting the blue in her furnishings @tash_lickcolourpro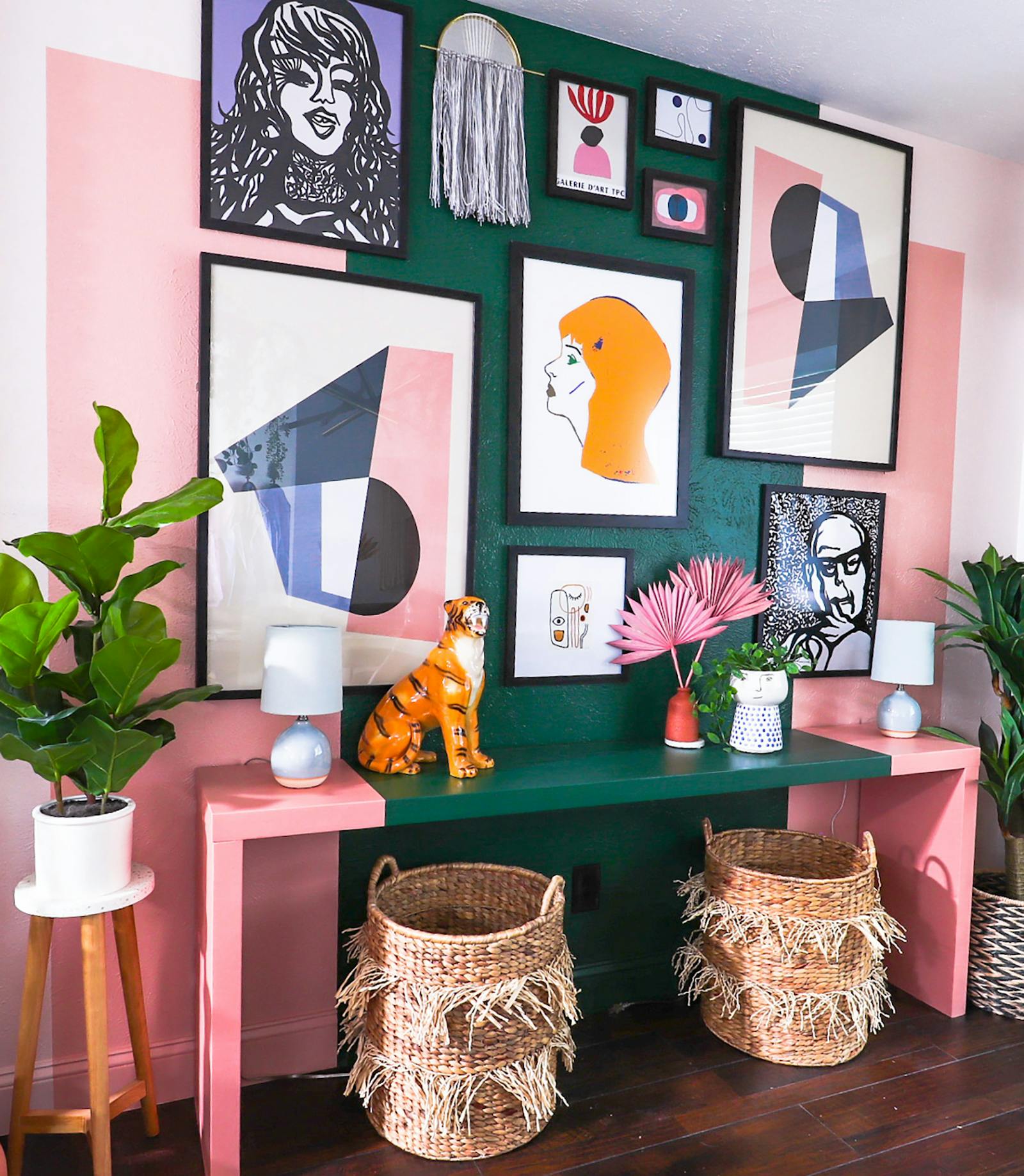 An eclectic gallery wall makes for a fun and vibrant hallway in the home of @aboldnewhue
Add bursts of colour in your soft furnishings
Another way to bring in colours that'll make you happy and look good? Through your soft furnishings. Make a statement with a vibrant coloured piece of furniture, such as a yellow sofa. We know, it sounds daring, but hear us out. As Tash says, "Yellow is bright and cheerful and brings positivity to the heart of the home. Its warm and welcoming hue radiates happiness and optimism. Yellow 01 is great if you want a sunny, happy way to start the day". 
Not quite ready to commit to a yellow sofa just yet? Bright cushions are a great way to add a pop of colour without going all the way. Or you could dress your windows in blinds that are bolder and brighter to contrast with a more muted colour scheme, such as our sunny yellow roller blinds. 
Remember, the way you decorate your home and the colours you choose should be a reflection of your own taste and personality. Get some ideas on how to choose colours for different rooms based on personality with our posts on kids' bedroom ideas and home office ideas.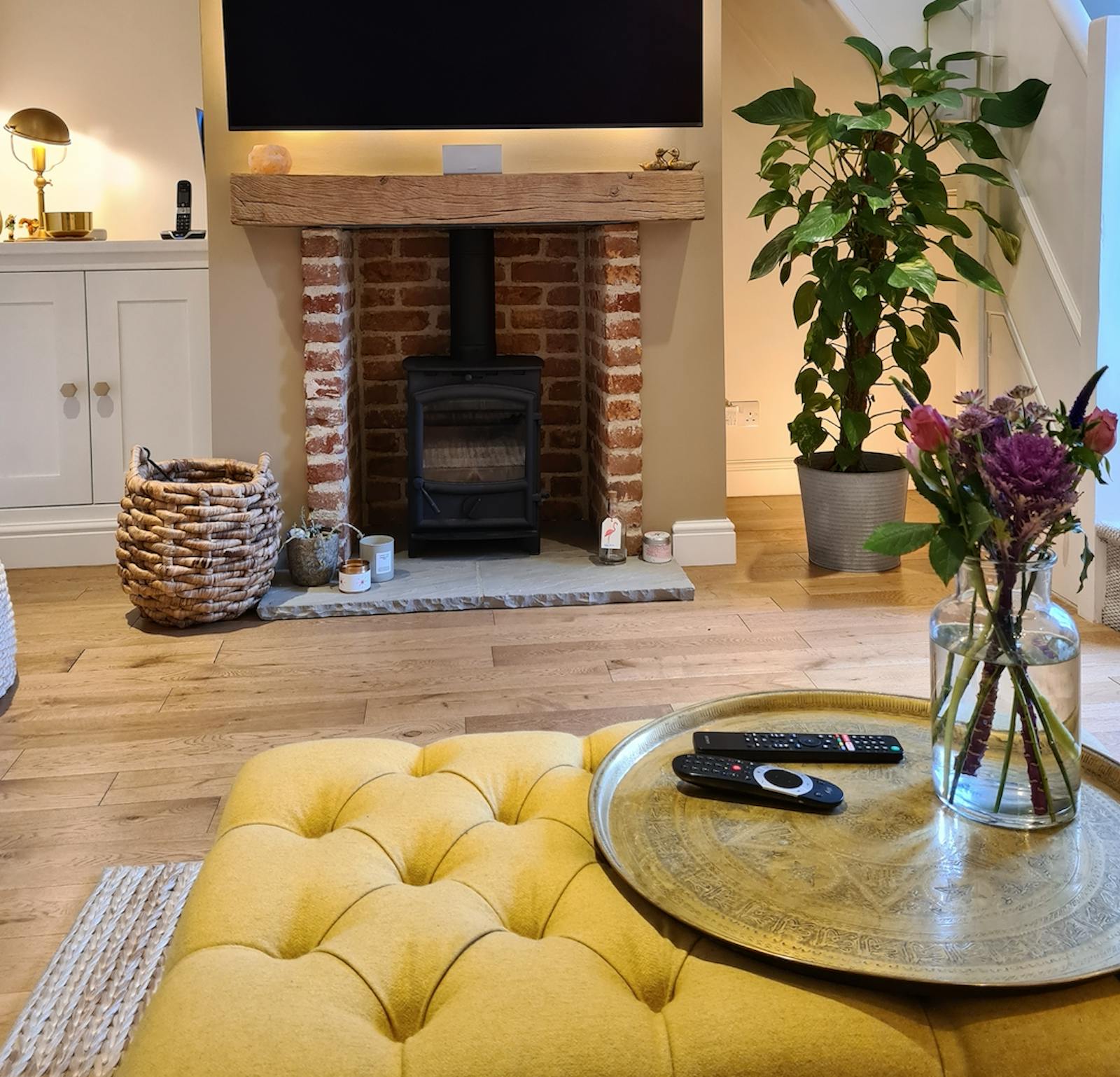 Add a pop of yellow for a burst of energy, just like @jaysg1
Ready to start boosting your mood by using colour psychology in your interior design? Explore our range of Lick paint colours and add a splash of what makes you happy through paint, even if it's just a single statement wall or a couple of kitchen cupboards. Buh-bye Blue Monday.