The best blinds for your bedroom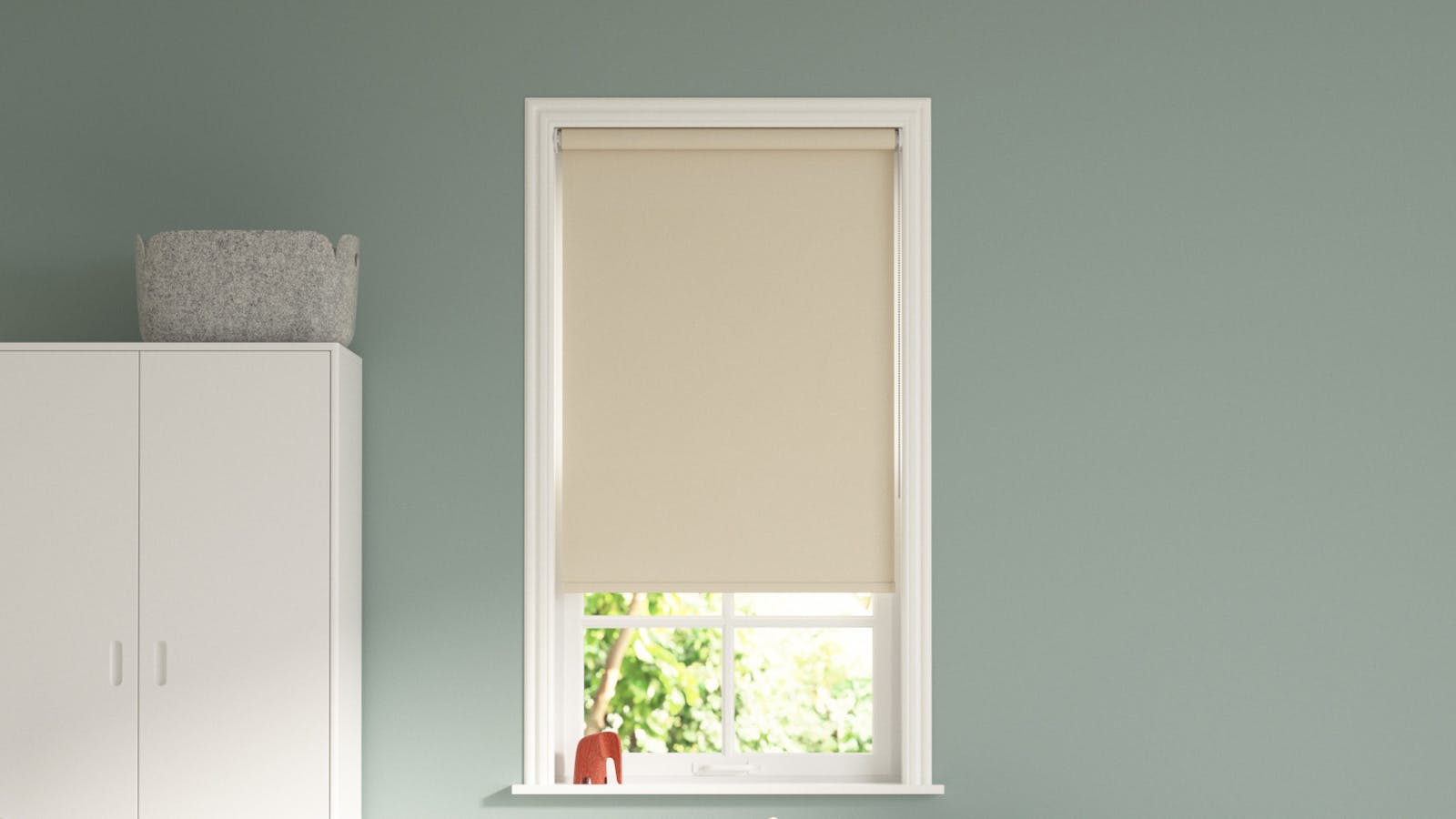 Toying with the idea of new bedroom blinds? For a little stylish privacy in the room where you most need it, blinds are a great choice to cover (and dress) your windows. They're neat, they're chic, and they're fuss-free. And best of all for those of us that aren't morning people - you can get them in dim and black-out options. Without spending a fortune.
Once you've decided on blinds over curtains, there are other questions to mull over: what colour do you go for? Should you pick contemporary roller blinds? Or classic Venetian blinds?
Enter expert advice from our colour consultant. Read on to discover which blind type and colour would suit your bedroom windows best.
Best blinds for a minimalistic bedroom 
Love waking up to that minimalist style? Then a modern roller blind is the perfect bedroom blind for you. It's contemporary and easy style will help you maintain that chic less-is-more look you're going for. 
Keep those calming, clutter-free vibes going by opting for a blind in a warmer tone. Our Head Colour Expert Tash recommends the roller blind in Beige 01 for a minimalistic bedroom. Pair it with walls painted in Teal 01 to complement the beige. Opt for dark on walls and light on furnishings to balance things out.
Best blinds for a darker bedroom
Brighten up a darker bedroom with lighter walls. Deck your walls out with Pink 02 (fun fact: Pink 02 is our most popular colour). It's not as 'pink' as the name suggests - it has a lot of grey undertones. Order a sample and see for yourself. 
Keeping the grey undertones of the wall colour in mind, we'd recommend pairing your Pink 02 walls with a roller blind in Grey 02, our palest grey roller blind with a hint of sky blue. Suitably serene.
Best blinds for a soft and pink bedroom 
Working with a room decked out in pink tones? Opt for a roller blind in Beige 02 and pair it with walls in Greige 02.
Yes, we know. That sounds like a lot of Greige. But if there's one word we'd use to describe Greige, it's calming. Although it's a light colour, it has the warm undertones that you're looking for. It'll also provide a nice contrast with any colours in your furnishings.
Find the right blinds for your bedroom windows
As you can imagine, our colour consultants are all over this. If you're still not sure on which could be the best colour for your bedroom blinds, get in touch for a personal colour consultation. They can recommend which type of blind you should get, which colour, and which wall paint or wallpaper to pair it with. Easy. 

Read more about the best colour for your bedroom here.