5 cosy living room and bedroom ideas for Valentine's Day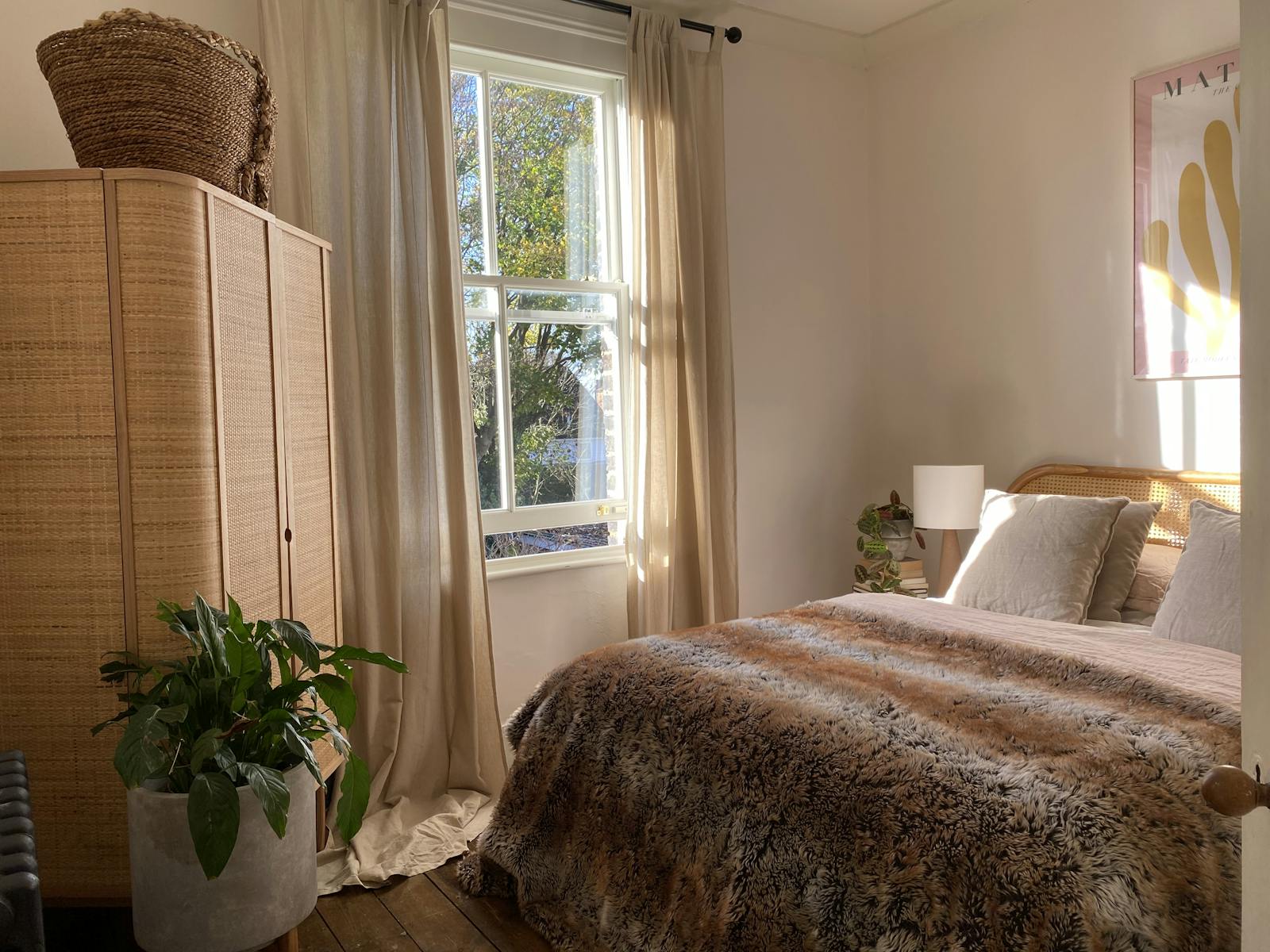 With the current combination of the lockdown and the uninvitingly frosty weather outside, there's really isn't much else to do but hibernate. Most of us are spending our days working from home and our evenings binging on Netflix. So why not create the ultimate hibernation haven to take your comfort levels up a notch, with a few easy decor touches? With Valentine's and Galentine's Day coming up, it's the perfect time to create a cosy cocoon for the eve, whether your V-day plans include a night in with your other half or a Zoom call with your friends. 
From candles and cushions to paint and plants, discover 5 easy ways to make your living room and bedroom cosier in the lead up to Valentine's Day.
Cosy living room and bedroom idea: candles 
Your choice of lighting can make (or break) how inviting the ambience in your home is. Take it back to a good old fashioned option to add some instant cosy vibes: candles. Candles are classic for a reason. Not only do their flickering flames make you feel instantly warmer and cosier, but they're also great for creating an intimate vibe without having to install a whole new lighting system. 
It's also a well-known fact that certain scents can trigger memories. Rekindle your fondest travel memories by getting a few candles with beachy scents such as sea mist or coconut. Or opt for calming scents such as lavender or eucalyptus to create that spa-like feel.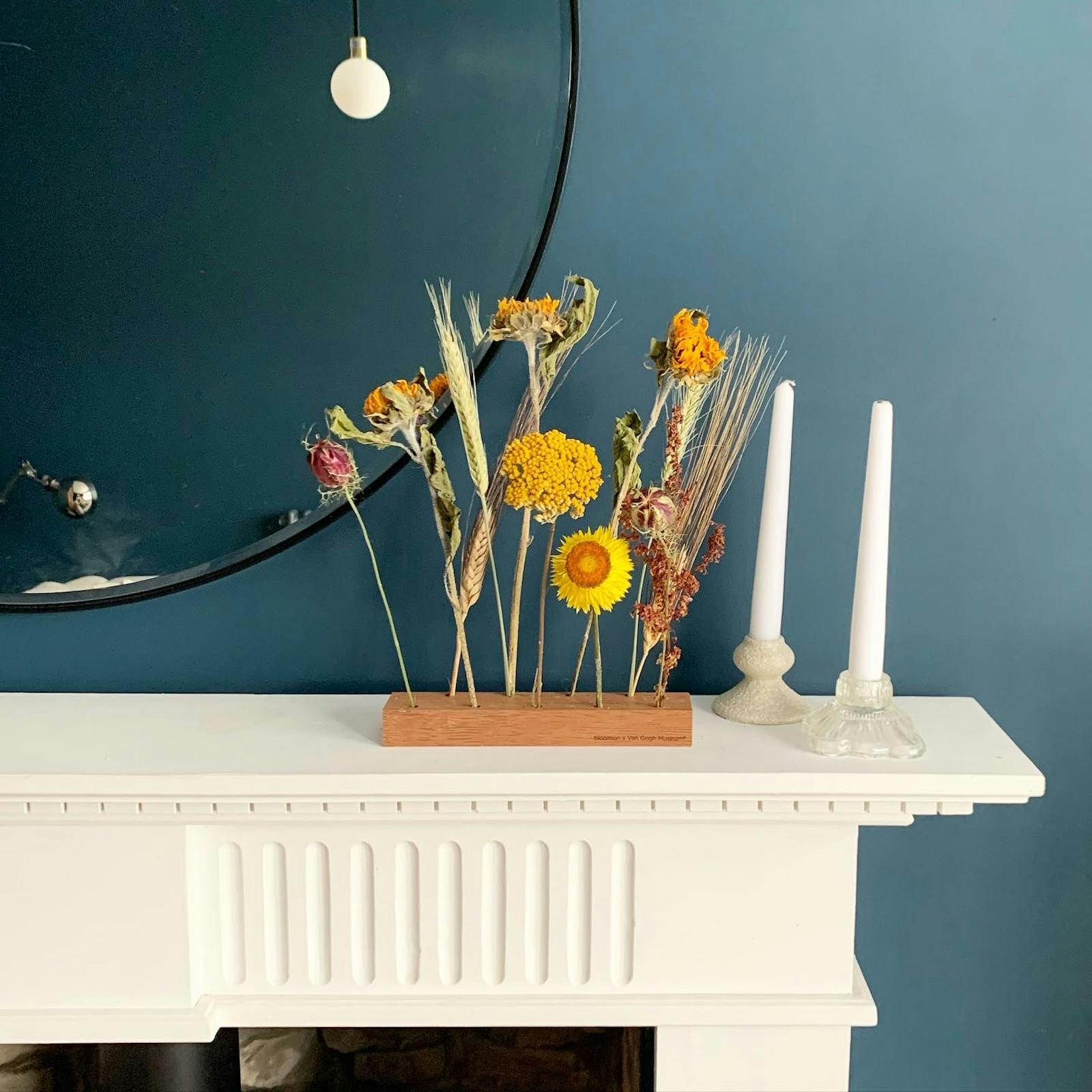 Tall candles look wonderful on mantle pieces and add both elegance and cosiness to any space @livinginfifteen
Cosy living room and bedroom idea: flowers & plants  
Flowers for Valentine's Day? A bit cliché, we know. But instead of waiting for someone else to do it this year, gift yourself with a bunch of your favourite flowers. It doesn't have to be big or fancy, just head to your local shop and find a small bouquet of something cute and colourful. It'll add an instant pop of colour to your space. And there's the added bonus of that fresh floral smell. 
To make up for the fact that we're not getting out much these days, bring a little bit of green into your home with indoor plants. Plants aren't just a pretty face; they're also mood boosting, air purifying and they make your home homelier. Try a few smaller succulents in your bedroom and any bigger potted plants in your main living areas.
Cosy living room and bedroom idea: cushions & throws 
While our bed's main function is to keep us comfy as we sleep, you can also turn it into a focal decor point in your room with just a few easy additions. Even just adding a few cushions and throws can take the cosiness level of your room up by a notch. And there's nothing more inviting than a sea of comfy cushions waiting for you to jump (and sink) into.
Cosy living room and bedroom idea: window coverings  
Window coverings aren't just to keep light and nosy neighbours out. The right window covering can transform your space and they don't cost much at all. Try adding Venetian blinds or roller blinds as well as curtains for the ultimate cosy combo. Check out our advice on using curtains versus blinds.
Wondering which blinds would go well in your space? Read our blog on best blinds for a bedroom.
Cosy living room and bedroom idea: a lick of paint 
Want to go one step further by adding DIY to the mix? Another easy (and cheap) way to amp up the cosy in your home is with your choice of colour. Colour can have a big impact on your emotions. Consider painting your space with colours that are known to inspire wellness and positivity. If you want to keep your DIY efforts to a minimum, choose to create a feature wall by painting just one wall with a comforting colour. 
Here are our recommendations for colours that are known to be soothing and cocooning:
Go light pinks and greens for a nurturing effect 
Warm and nurturing, pink is the colour of cuddles. You feel safe in it. Try Pink O1 or Pink 04 for soft and soothing vibes. 
Soft, light green is also very harmonising for a space. Opt for Green 01 to bring in a sense of calm to your space. 
Go dark for a cocooning effect
Dark colours can actually have a cocooning effect in a room while also adding a dramatic cosiness. We'd recommend Blue 07, Green 06, or Grey 07 for a cosy grey with a touch of green warmth.