Your home transformations: Part I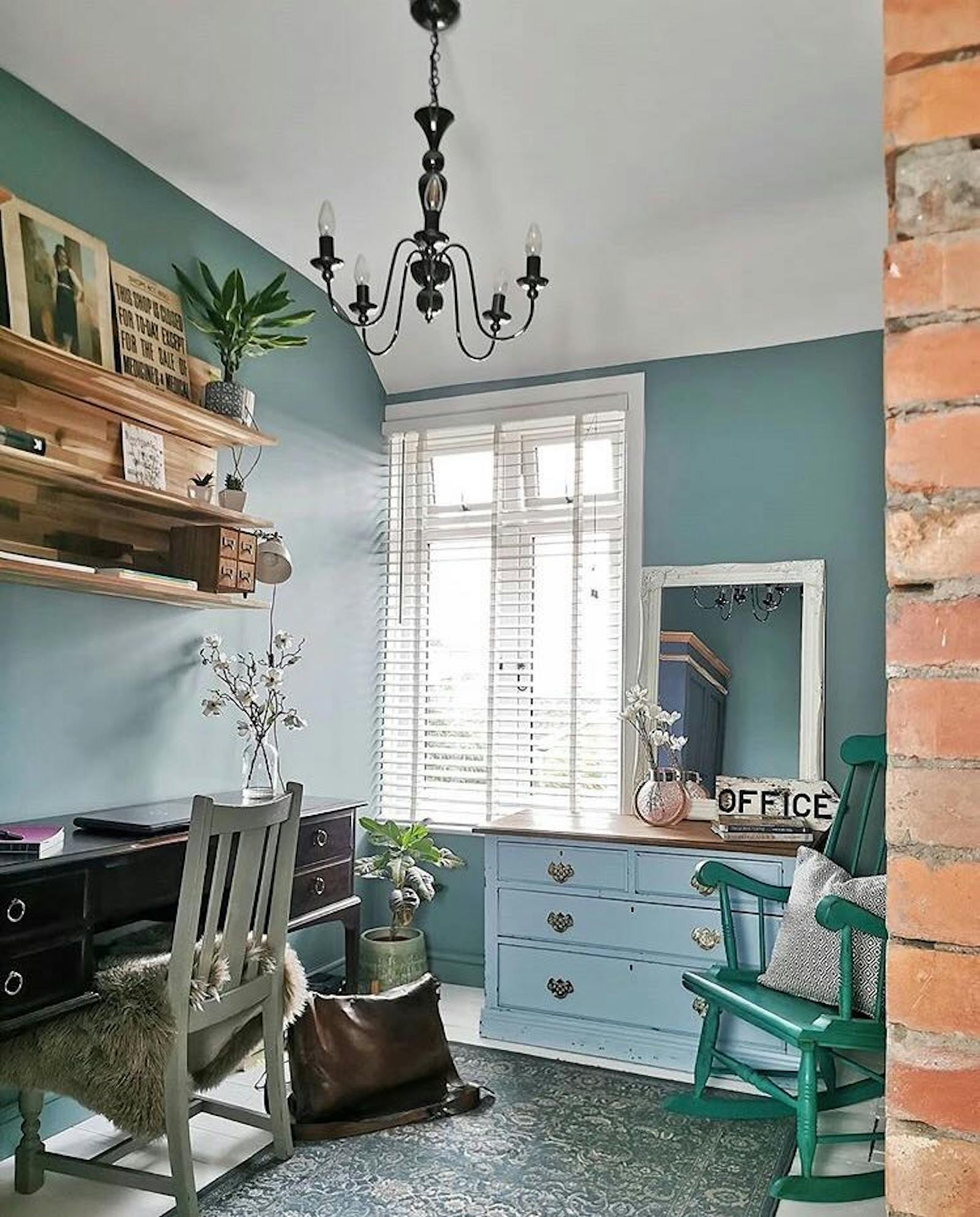 Gareth's Study
During @gareth_at_31's video colour consultancy with Tash Bradley, he shared his plans for his home office where (just like most of us) he spends most of the time during the day. Being a countryside lover who's also really into the French vintage look, Gareth wanted to turn the red brick wall in the room into a feature and add a nice tone to the walls to complement its wooden floor. As the room is quite dark and doesn't get a lot of natural light, Tash suggested our Teal 01, which combines the calming characteristics of blue with the natural energy of green for a relaxing and not overwhelming environment that eases the senses and sparks creativity and productivity.
Check out his home office transformation below.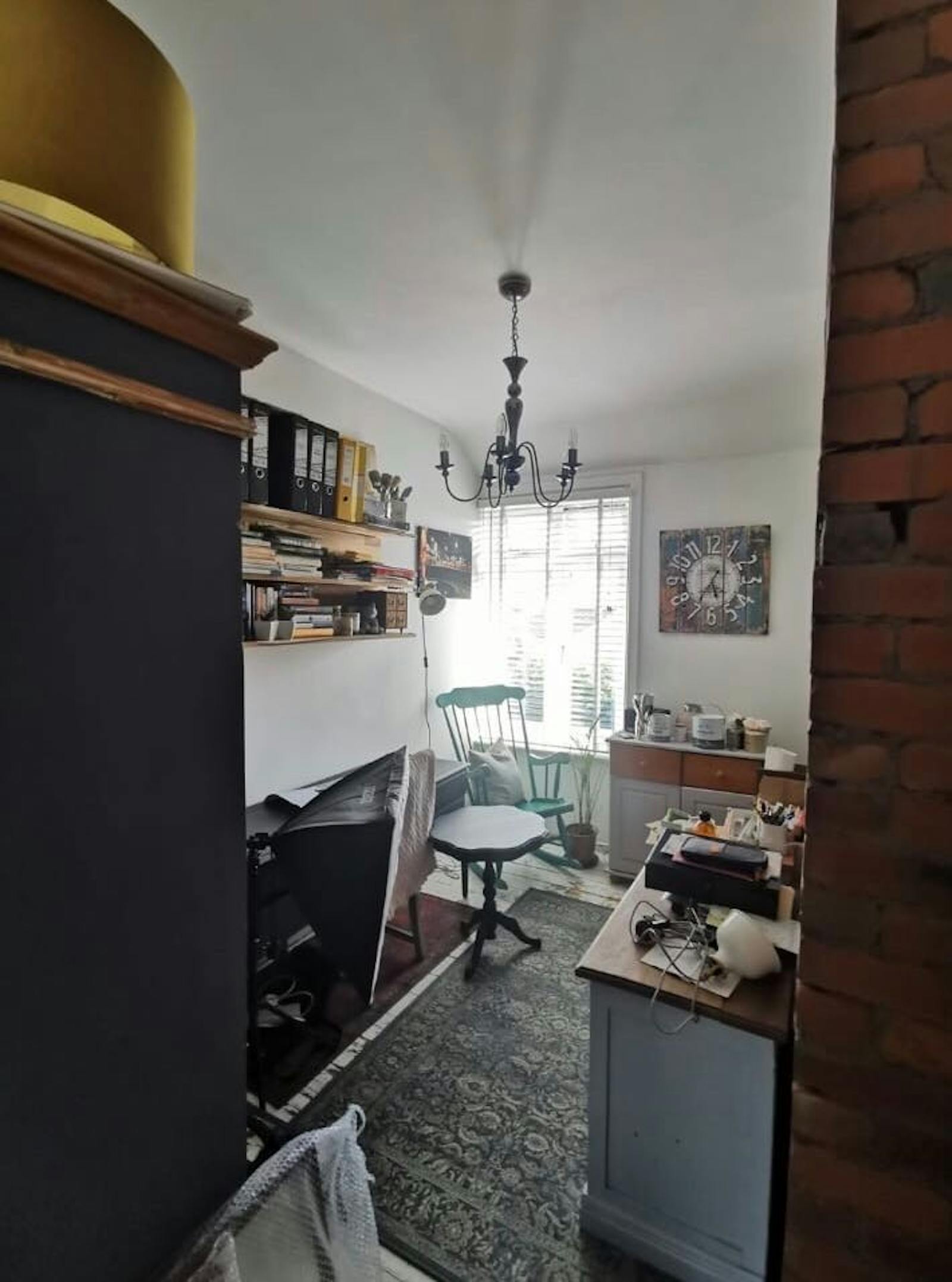 Lucas' Bathroom
The second story comes from Lucas, who's part of the Lick team. As part of his whole house renovation, Tash helped Lucas transform his main bathroom using our White 01 and Green 03 colours. For the ceilings she picked White 01 to create a clean and graphic finish, contrasting with the fresh, strong tones of Green 03. Green 03 was the choice for the walls. This is a dark faded green shade with a subtle blue-grey undertone which injects a sense of calm to help you switch off at the end of the day. Natural light reflects off Green 03 making the main bathroom feel soft and inviting despite its darker tone.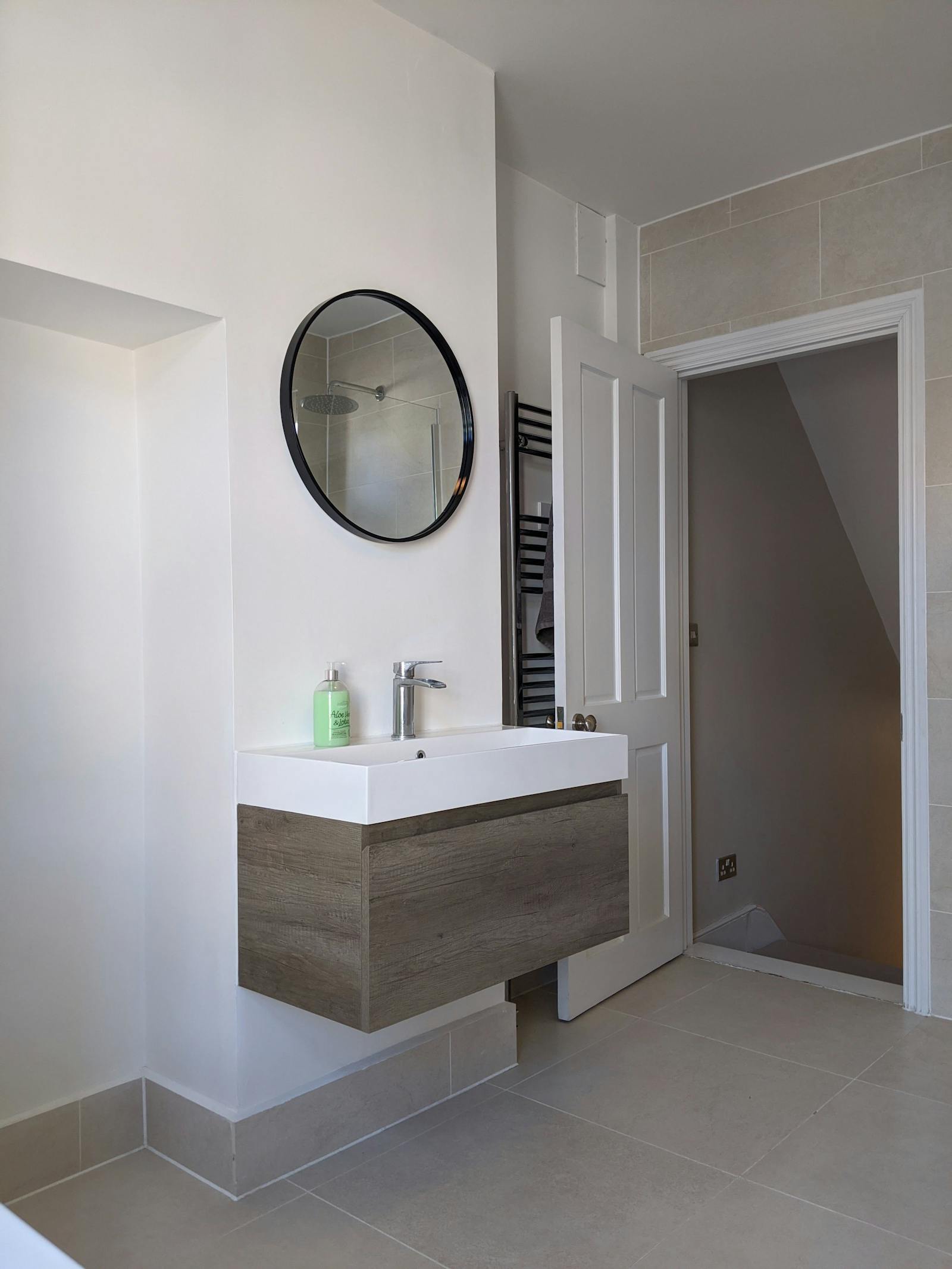 Emily's Bathroom
Welcome to @houseofharnasz's bathroom, freshly Lick-ed in our Pink 02: a dusty pink with a sprinkling of grey - not too sugary, perfectly delicious. During her call with Tash, Emily shared her goal of adding a pop of colour to her bathroom while complementing the nearby rooms. Tash suggested this particular pink to give Emily's space a much fresher finish as it also worked perfectly with her gorgeous marble tiles. The goal was for the final result to be delicate rather than overpowering. Tash also suggested that the ceiling should be painted the same colour as the walls as this would create a calming, spa-like sanctuary.
For more home transformations, follow us on Instagram (don't forget to tag us too).