Why you need Lick blinds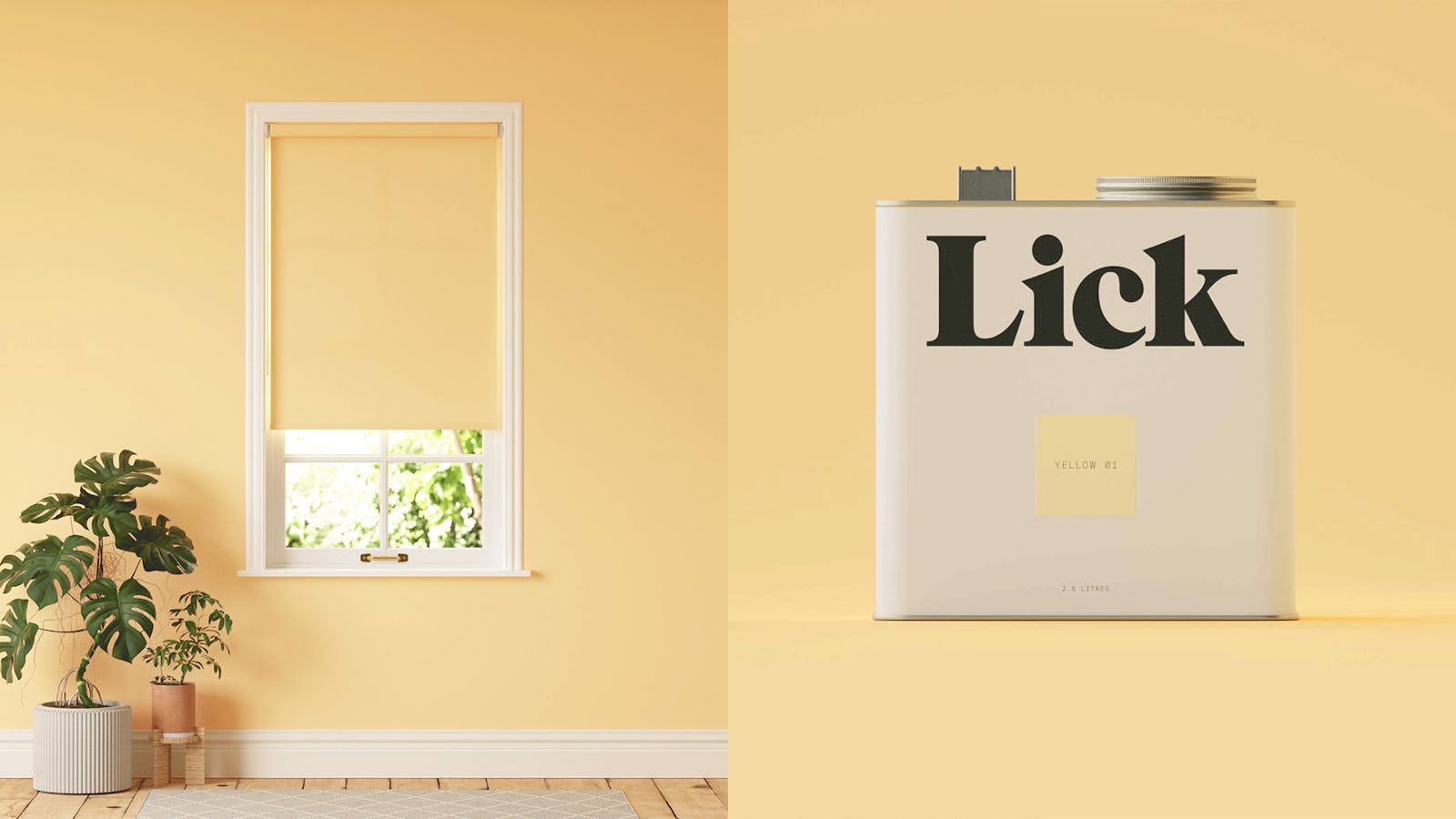 Did you hear? We've officially entered the blinds business. 
Yep, in case you missed it, we've just launched a shiny new range of Lick blinds. So you can now dress your home in Lick from wall to window.
Let's get to the point: why Lick blinds? 
Here's how we look at it: we all have to dress our windows with something. You know, to keep prying eyes and those rare rays of sunlight out. So why not do it in something that'll add style and inject colour while you're at it? 
If you're new to blinds, find out everything you need to know about blinds here. To learn more about our range, here's a little Lick blinds 101: 
Dress your windows in your favourite Lick colours 
Our colour experts have created the blinds colours we offer to complement our paint colours. We have many of the exact same colours on offer as well (we've made sure to include some of your faves in there), so choose to go matchy-matchy or opt for a statement window. Get in touch with a colour consultant for all the help in the world on this.
What about sizes, you ask? 
One less thing to worry about. Our blinds are all made to measure, so you're guaranteed the right fit. If your windows are a little awkwardly shaped (hey, it happens), reach out to us for a little guidance so we can make sure you order the perfect size.
Choose from a carefully curated collection
We're all for choice but it's easy to get overwhelmed by the sheer amount of choice in the home decor space. Simplify your search by choosing from our limited (but carefully curated) range. We've got a mix of roller blinds and Venetian blinds for you to choose from, but we've kept it small to make things easy. 
Easy cleaning, obv 
We took your steer on this. One of the things you love most about our paints and wallpaper is their easy clean nature. So we created our blinds using only fabrics that can be easily cleaned and fixtures that won't warp or rust. 
Perfect for homes filled with little ones that can't help but get their hands on anything and everything around them. 
Feel before you buy 
Although online shopping has rocked all our worlds, there's no substitute for the physical experience of touching and feeling a product before you buy it, enter Lick blind samples. Get your hands on a 180x180 mm sample of any of the blinds in our range, so you can physically see how it looks and how it works with the rest of the decor before you buy.
Browse our range here, pick which ones you'd like to see IRL and we'll pop samples in the post so they're with you the next working day. Oh, and we've heard QR codes are making a comeback, so we've got one on the back of each blind sample, leading you through to all things Lick blind-related on our site. You know, tips and tricks and such.