The top 5 window treatment trends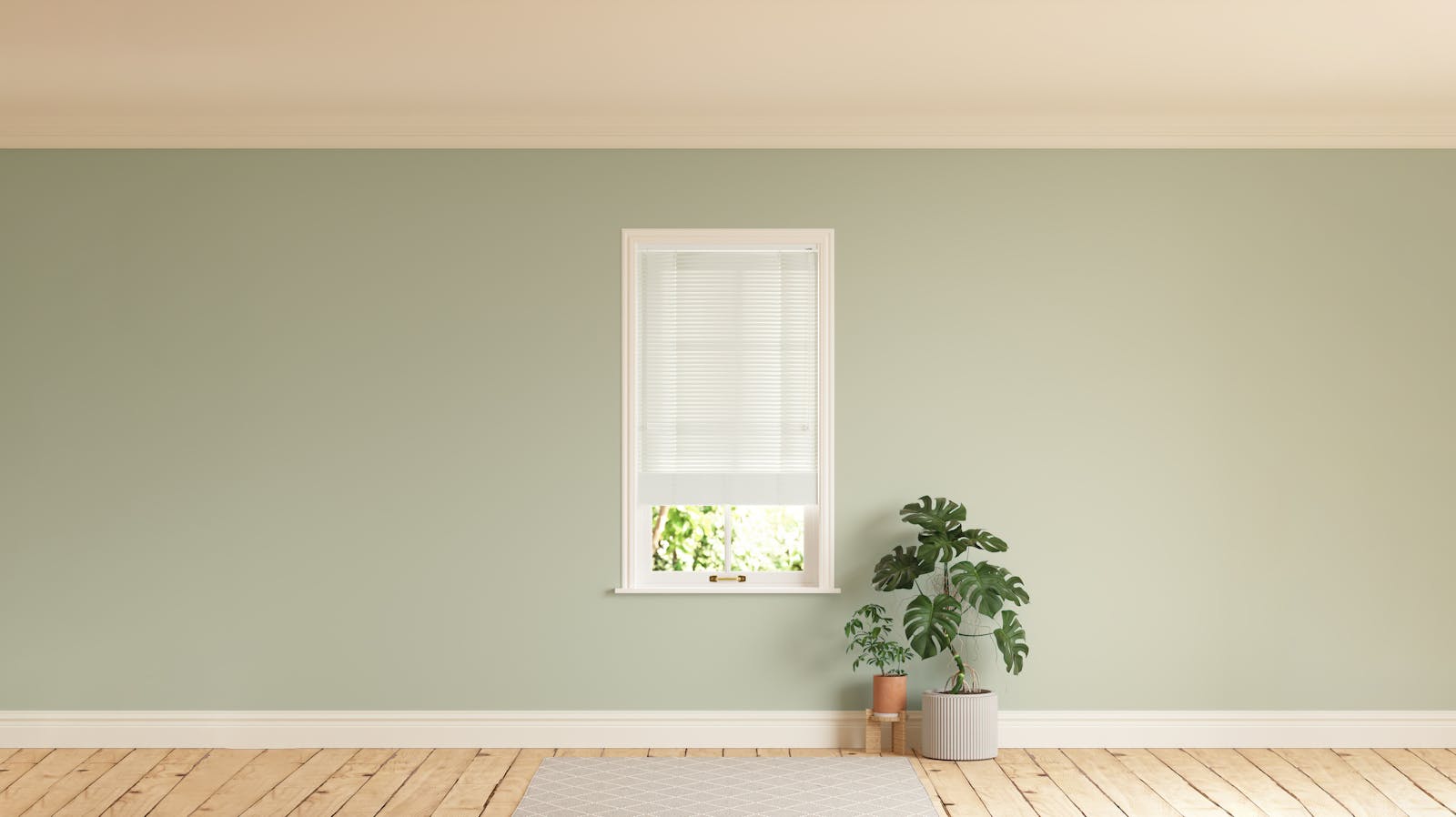 We're now well into a memorable year, and for us the best part has been supporting your decorating journeys. If you're looking to re-style your next room, look to the windows - they can really complete a space. Whether you have a more traditional taste or are retro at heart, there is a window treatment trend to suit all. Here are five we love, which are sure to excite...
Patterned window treatment trend
Adored by millennials and little darlings alike, muted pink is a pretty colour for a bedroom. The trick is to opt for a playful shade, calm enough to encourage sweet dreams - we think our Pink 03 paint is the one. In fact, one window treatment trend we love is using lots of fun pattern to create a kind of tonal look. Use matching wallpaper with bedding and a printed roller blind - your princess will thank you for her dreamy pink cloud.
Natural window treatment trend
A way of reducing stress, Biophilic design has played a big part in home decor this year. A term that essentially means connecting with nature for better wellbeing, a window treatment is a great way to make the most of this trend. Faux wood Venetian blinds are ideal to allow light to flow through and link your home with the outside. You could also fill your window ledge with plants and utilise rattan accents as well as organic colours such as beiges to take Biophilic design from your window to walls.
A blissful bedroom window treatment trend
Back to the bedroom now with blackout roller blinds - a fabulous product that helps your mind and body recharge. Getting the balance right, however, between natural light and good sleep is important to consider when choosing a window treatment. Use blackout blinds on a night to get forty winks and for an even deeper slumber paint walls in our dreamy Blue 06. One other idea is to layer a blackout textile with an opaque voile which will ensure the privacy of your bedroom during the day without it being too dark - find out everything you need to know about roller blinds here.
Retro window treatment trend
Old and new should not mix - said absolutely no one ever. Retro patterns are awesome and they will always be loved from wild florals to big and bold designs. Modern and minimalist furniture is also on-trend but what window treatment will work best for this look? We say pair a printed roller blind with vibrant orange wall paint for more nostalgia than you can shake a stick at.