The best paint colour trends for 2020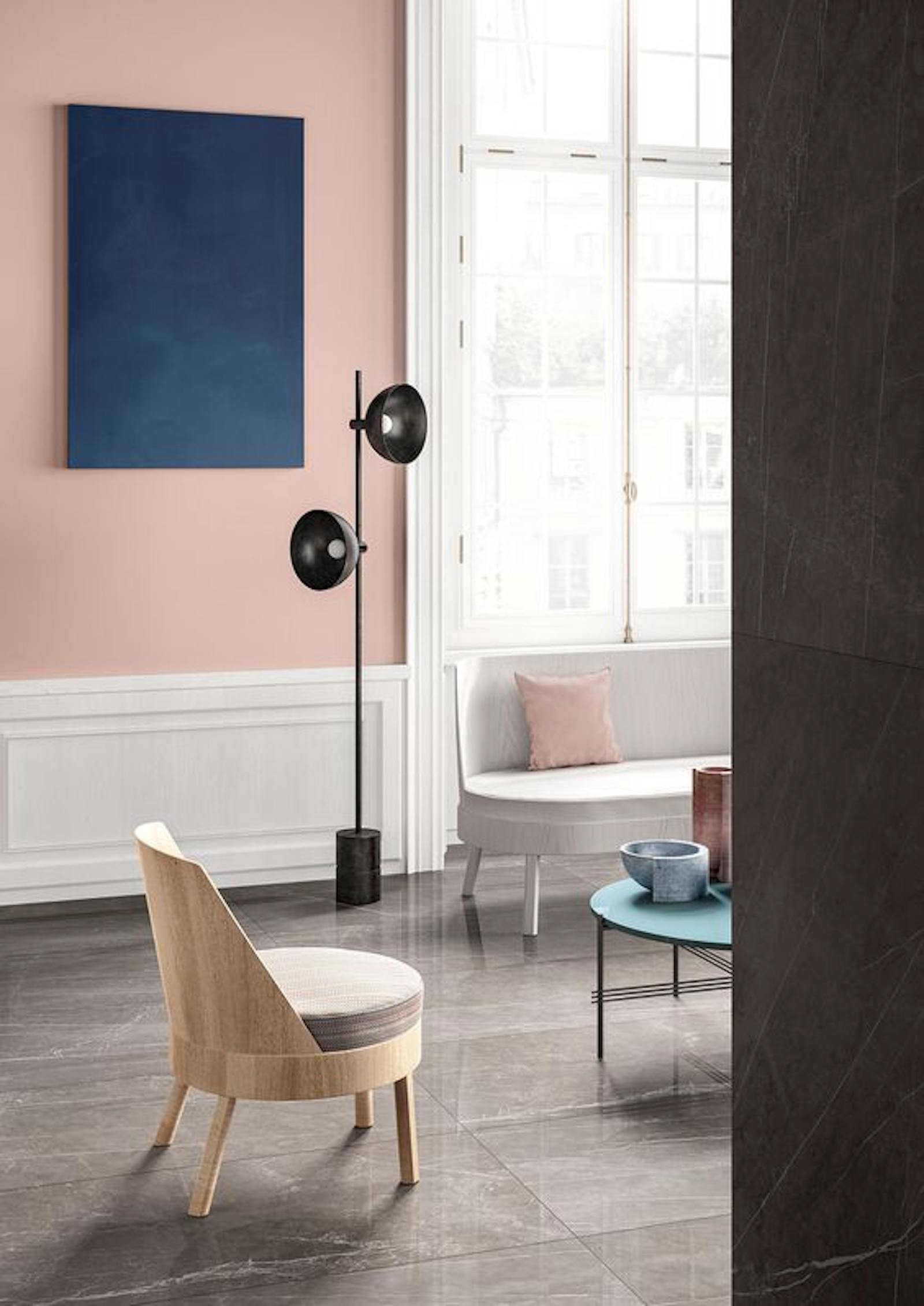 Does your home need a fresh Lick of paint? Or maybe even a complete makeover? Perhaps you have a little one on the way and need a new nursery? Don't worry, with a little help from our colour consultants, interior designers and colour loving community - we've put together this handy guide containing 5 top tips for colour trends in 2020. Get inspired and creative, use your imagination and make your home a modern and better place just with a few brush strokes.
1. Burnt Orange
Following the steps of 2019's Living Coral, burnt orange is a new top trend amongst the popular interior colours for 2020. By using this rusty shade you can add a pop of colour to your kitchen or dining room - think of cabinets, drawers, dining table or wooden chairs. If you're not that adventurous and want to focus on smaller spaces, we recommend that you use it for the sanitary rooms or just for the entrance door. Here are some ideas to inspire you for a modern colour decoration.
Teal is a deep blue-green colour, named for the area around the eye of the common teal bird. It combines the calming properties of blue with the renewal, earthy qualities of green. Getting the best of both worlds, it's perfect for the bedroom as it helps clear the mind and relax the senses. Depending on its intensity, you can combine it with black, grey or golden. Adding brass details to the teal colour will create a contemporary atmosphere and will turn your home into a vintage heaven. Combine Lick's Teal 01 paint with light wooden details and you'll highlight its grey undertones, feeling like you're taking your first breath outside in an early spring morning.
A timeless classic, you will most likely find this shade present in every colour chart. Using white in your home decoration can help you de-stress, relax and enjoy a quiet atmosphere with your favourite book and a cup of hot tea. Not only that, white paint is the perfect interior choice for small spaces - it will add volume to the room and create an optical illusion for higher ceilings. White is also quite versatile and can be combined with literally every other colour. For a perfect combination we suggest black, grey, brown and pastel shades.
Blush, dusty pink, Millennial pink… the name is not that important. What really matters is that this shade is here to stay. Ever since colour experts and interior designers predicted the great future of Millennial pink back in 2016, we just can't help but find new ways to incorporate it in interior design, be it in our favourite coffee shop or in our living room. Pink is playful, optimistic, and it creates a positive atmosphere and warmth that will make your place more inviting and homely. Despite being the hot trend for over four years, blush will continue to be everywhere in 2020 too thanks to its ability to feel modern and chic. Combine it with white, light beige or other pastel tones and you'll create a perfect colour harmony for every room - from the kitchen and the study to the guest bedroom.
We're sure you're already familiar with Pantone's 2020 colour of the year, but it will be a shame if we don't include it in our top colour trends of the year. According to Pantone, Classic blue instils calmness, confidence and connection and brings a sense of peace and tranquillity to the human spirit. To feel like your home is one with the blue sky at dusk, use Classic blue for high ceilings, statement walls or just for the entrance door. If you don't want your room to get too dark, avoid black shades, as they will merge with the blue and make the space look smaller. This darker shade is fantastic in North facing rooms which receive less natural light as it can help create a cocooning, comfortable feel.