Team Lick: Christmas tree showdown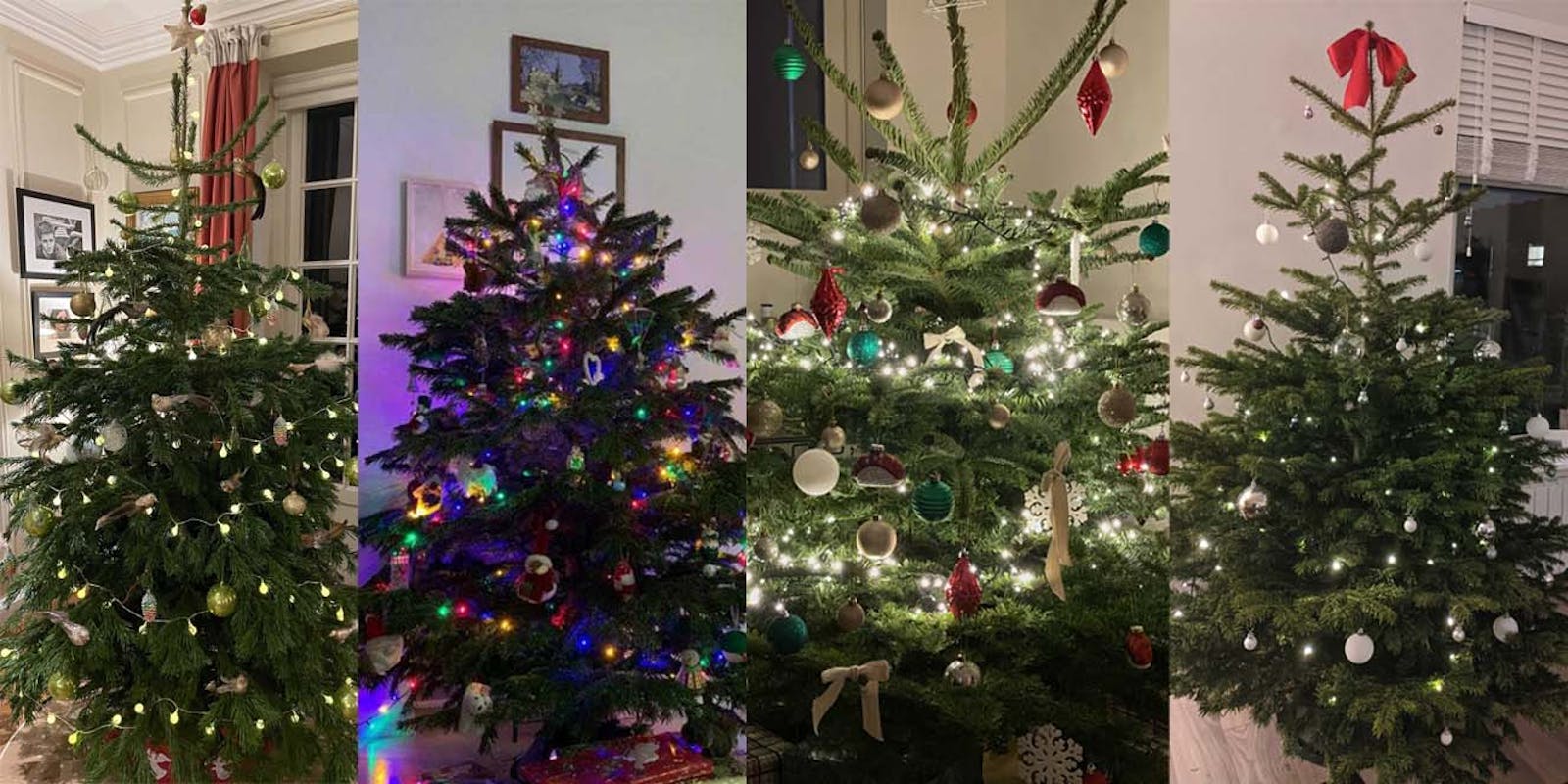 At Lick HQ, we take our office holiday decor very seriously. This year, things are a little different as we work from home, but we're still determined to keep up with our usual festive team spirit. The plus side? Instead of just one Lick Christmas tree, we have 11.
When it comes to decor, we like to spice things up with a little (friendly-ish) competitive spirit at Lick. What we do need is an objective judge. So we put it to you, our faithful readers, to choose which member of team Lick has impressed you the most with their Christmas tree decor this year.
Check out our team's Christmas trees below, and head to our Instagram @lick to vote for your fave.
May the best tree win
Dominique: With the perfect amount of 'glitz' from the silver tinsel and ambience from the red fairy lights, the standout of Dominique's tree has got to be the super cute deer garland. Extra points for the well-stocked bar in the background.
Elsie: We're loving the originality of this one. Elsie's compact Christmas tree is adorned with adorable food-themed baubles. Our personal fave has got to be the avocado, although we're partial to pineapple too.
Lucas: This one's a biggie. Lucas's lush, green Christmas tree is tastefully decorated with silver and white baubles and a splash of red sitting atop. Classic.
Marina: Full points to Marina's beautifully lit up tree for filling the room with that cosy Christmassy ambience. Alexa, play Rihanna 'All of the lights'.
Matilda: Sitting pretty in front of some very lovely French doors, Matilda's tree is adorned with some unique ornaments that all you bird lovers out there will adore.
Noella: How lovely is Noella's compact Christmas tree, decorated with an assortment of cute assortments, including a very adorable little hedgehog (which we're totally stealing for our office Xmas tree next year).
Ross: We love the colourful decor and classic green & red fairy lights on Ross's very symmetrical Christmas tree. Bonus points for the cheeky product placement.
Sarah: Someone's got their presents ready early! Sarah's perfectly-sized tree is arranged so there's plenty of space to keep piling on the pressies underneath. Which, let's face it, is the best part of any Christmas tree.
Saul: This one's a little beauty! With classic fairy lights interspersed with adorable snowmen ornaments, we're seriously envious of that rather large Panettone tucked under Saul's tree.
Vanessa: Cute and compact, we love how Vanessa's tree has its very own little shrine surrounding it. And we can practically smell the pine cones from here.
Weng: Decorated with an assortment of classic bows and (nigiri-shaped) baubles, Weng's tree is Pinterest-perfect, without a needle out of place. The finishing touch? Precisely packed pressies in plaid.
Let the Christmas tree showdown commence. Let us know your fave tree by voting on our Instagram @lick.