Team Lick: our favourite Christmas traditions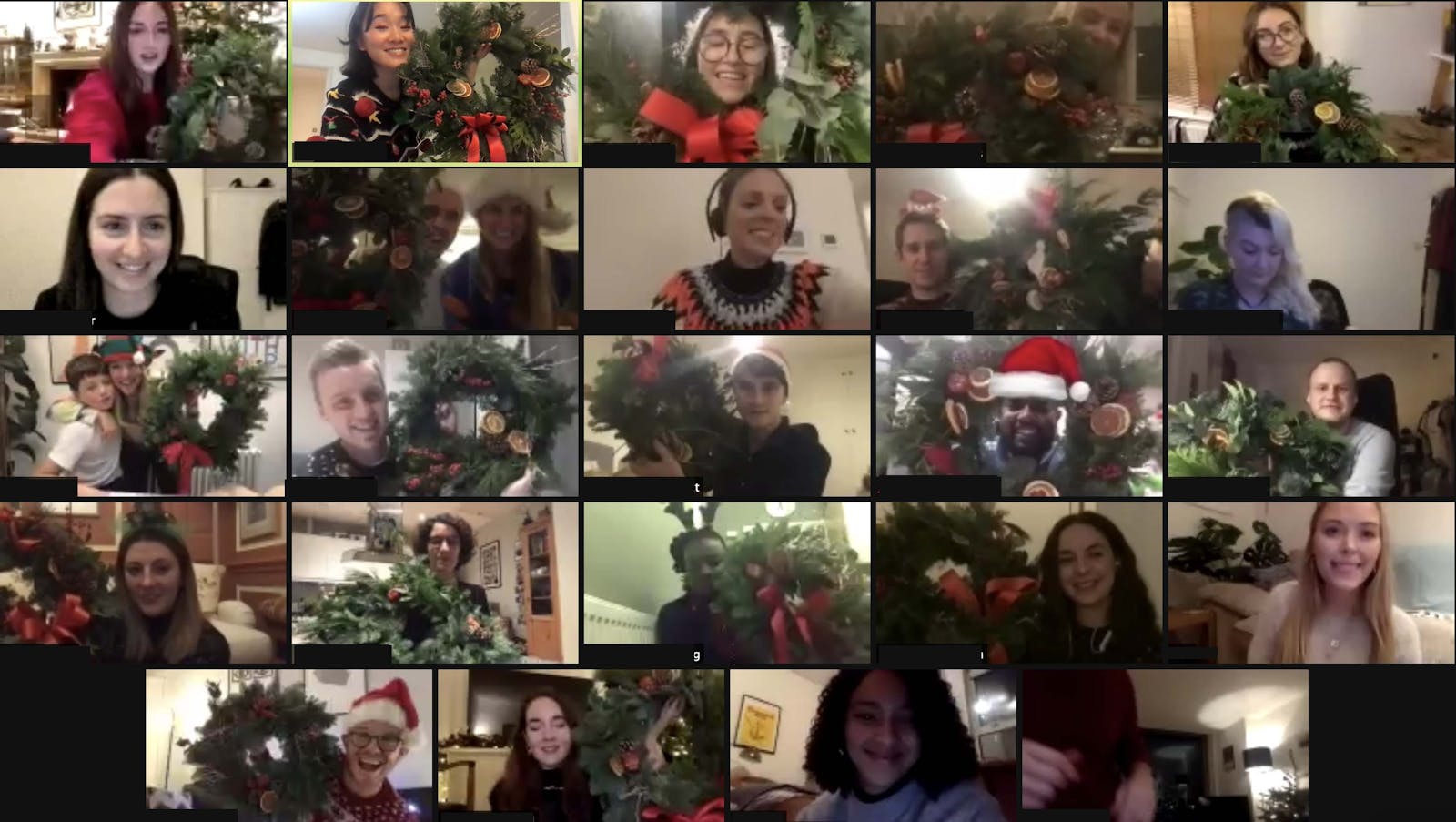 When you reminisce about your favourite holidays over the years, which memories stand out to you the most? For us, it's the little traditions that we've established with loved ones over the course of many holidays spent together. It's these little 'rituals' that really make us look forward to the holiday season all year. Along with all the mince pies and mulled wine obv.
We're a nosy bunch, so we asked around on Slack, and Team Lick let us in on their favourite Christmas traditions:
Jenna, Content guru:
I love a family Christmas Day walk in nature! Even if we can't be together physically, all of us discussing our individual walks is a lovely way to feel connected. I also light a candle for my nan and my cousin who passed away many years ago
I like to spend Boxing Day with family, including with my many cousins. Of course, we'll be doing this virtually this year! Finally a new one.. buying my cat a Christmas stocking/present. Yes, Christmas presents for pets are real!
Elle, Influencer whisperer:
I like driving around on Christmas eve and checking everyone's houses decked out with fairy lights, baubles and (slightly manic looking) inflatable Father Christmases! Artistic expression at its finest. And of course, I always look forward to stuffing every single component of leftover roast dinner in a sandwich (yes, including roast potatoes!).
Elsie from Customer Service, caretaker of Lick customers:
I usually watch the Sound of Music on Christmas day with my grandad and take a long Christmas morning walk on the beach (even in the freezing cold and rain!). Our day usually ends with a crazy, stressful and brilliant family dinner and the annual game of Cranium, which somehow always ends in a playful argument!
Marina from People, caretaker of Team Lick:
Each year on the last Friday in November, we kick off our Christmas with a very special show broadcast live from Ireland. It's called the Late Late Toy Show and is a magical night of fun, music and reminds us all of how important children and families are and the part we all play in creating a loving world to live in.
Zach from Ops, making things happen:
Christmas morning swim in the sea!
Rose from Customer Service, caretaker of Lick customers:
Going searching for yet another weird and wacky bauble that speaks to me this year to go on my family tree at home. The tree has absolutely no theme, no sense of taste, but it's a collection of all the baubles my brother, mum, dad and I have made, bought, or been gifted throughout the years. It's overladen with way too many baubles, but we love it all the same.
Saul from Ops, making things happen:
Since I moved to London, my parents have gone away each year for Christmas. As a result, I'm a perpetual Christmas orphan. So my favourite Christmas tradition has been the spirit of Christmas shown by all my friends' families over the years, who have taken me in and shared their unique Christmas family traditions.
Including, but not limited to: halal Christmas chicken (delicious), smoked eel starters (interesting), and Venezuelan Gaitas (get you dancing). Mainly, I've just enjoyed seeing so many people come together over the years, dropping everything to be with their family (and interlopers) at the same time.
Sammy, resident Colour expert:
Christmas Eve is our family favourite. Our day usually includes baking a cake or biscuits for Santa, a Christmas walk with the dog, watching a festive movie, sprinkling reindeer dust in the garden, and getting the plate ready for Father Christmas, with a glass of booze, carrot for the reindeer and whatever we baked earlier. Phew.
Last but not least, we leave our gherkins/pickle tree ornaments out for Santa to hide on the tree. The first person in the morning to find their pickle gets to open the first present. (Some people have it as the first person will have good luck for the coming year) But my boys prefer the competitive spirit of the first present.
Weng, SEO and Content maestro:
I love picking out a new set of PJs, playing Mahjong with my family and over-indulging in delicious food and lots (and lots) of great wine!
Vanessa, resident Colour expert:
I always look forward to putting up and decorating the Christmas tree, preparing the food list, and hanging out with my family. But my ultimate favourite Christmas tradition? Every year I buy a new Monopoly-themed board game which my siblings and I play until the early hours of the morning. And naturally, it gets competitive!
So there you have it. And us being nosy and all, we'd love to know - what are some of your own favourite Christmas traditions? Share them with us on Instagram @lick.