Modern small bathroom paint ideas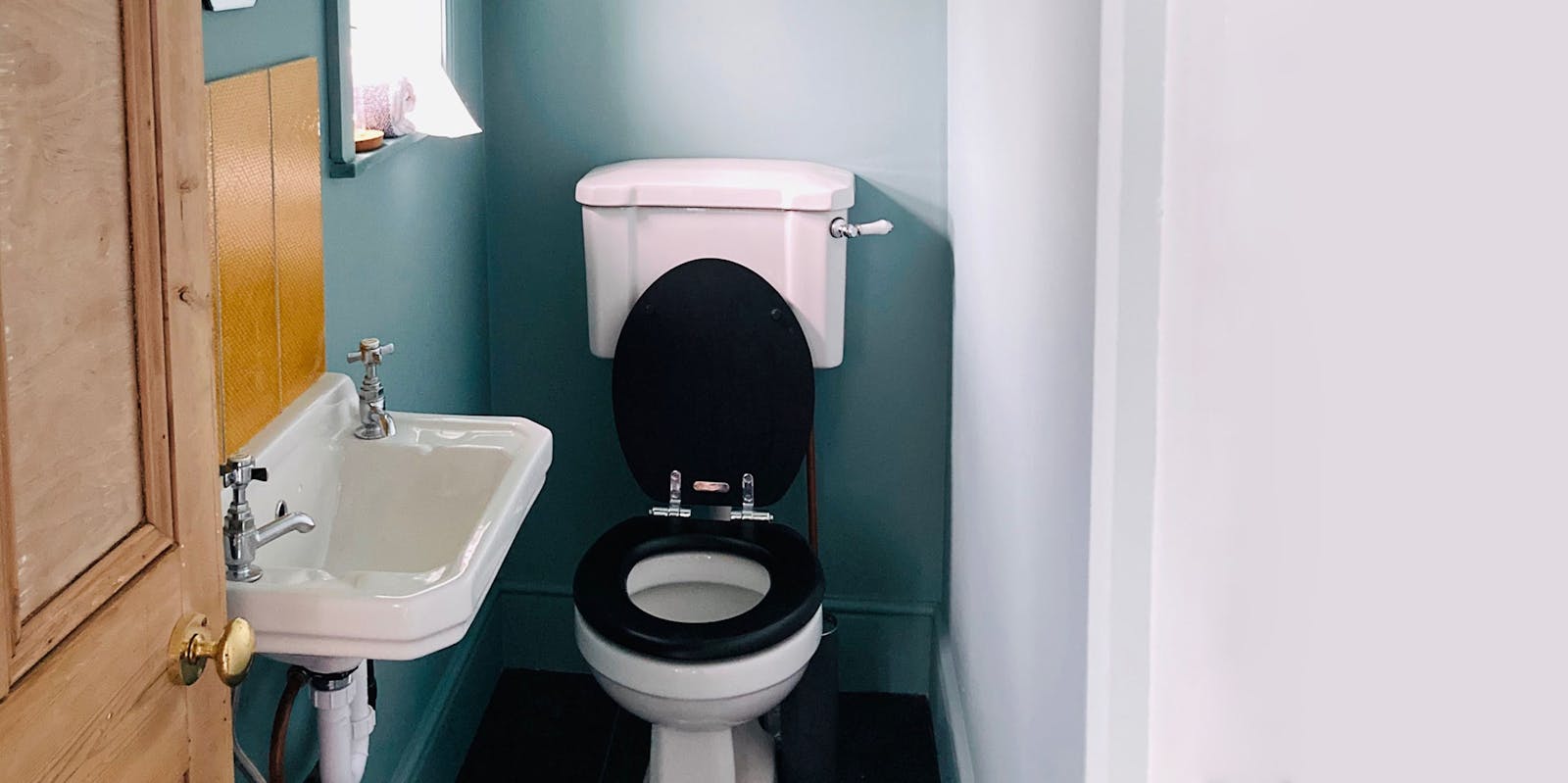 Bathrooms for many are often compact and re-decorating can be a bit of a challenge. The good news is that even small can be stylish, it just takes a little imagination and a push in the right direction towards bathroom colour trends. Sure, white bathrooms look lovely and perhaps in the past, you've gone for this shade to make the space feel open. We can assure you, however, there are other ways, read on for our roundup of small bathroom paint ideas.
Light colours with clever contrasts
In any small room, all woodwork should be one shade darker than the chosen wall colour. It's only a slight contrast but it works really well and will make walls appear further back than they are. One of the design world's greatest optical illusions, it is a generally known fact that light colours can make a room look much bigger and brighter. Choose a soft wall colour like our balanced Grey 01 and frame with Grey 02 to make the space feel open.
Colour block small bathroom paint ideas
Another great way to create the effect of more space is by using two different colours. Strong pigments like Blue 06 can help soften a room so it's perfect if you'd like to get daring. If you live in a period home, anchor the space by painting the bottom half of the walls in a darker shade. Then using a paler colour, like White 04, paint the upper half for walls that flow into the ceiling and highlight any architectural features.
Floors that co-ordinate with walls
Did you know choosing a neutral base colour that matches the floor can make a room look optically larger? Whether ceramic or wood, our collection of designer paints will help you to create a more cohesive design.
Play about with pattern or shapes
Small bathrooms are great to let loose with colour and patterns as the space is contained. Keep all of your walls nicely balanced and the space will increase; however, it's crucial to execute this look the right way. Too many small patterns and your room will feel cramped, but go large and you'll find that your ceiling expands. We especially love a painted feature wall in a geometric design, which can be created using masking tape or painting freehand if you're a natural.
Tonal bathroom colour schemes
Using just the one colour is an ingenious way to create space and in a small bathroom, there are no rules. Painting your ceiling the same colour as the walls will also make the room feel higher and give an illusion of loftiness. You should also choose any bathroom accessories and fabrics in a similar shade to help the room flow and create a sense of calm.
These small bathroom paint ideas will undoubtedly help if you're looking for ways to make this room feel bigger. Remember, once you've painted your walls, a stylish round mirror will further help to visually double the space. Our Single-room Painting Kit will be a lifesaver if you only need to paint one room. Then there's our Multi-room Painting Kit, which is best for more colours - get creative and use Lick paint to transform your bathroom.