Match your walls to London Fashion Week 2021 trends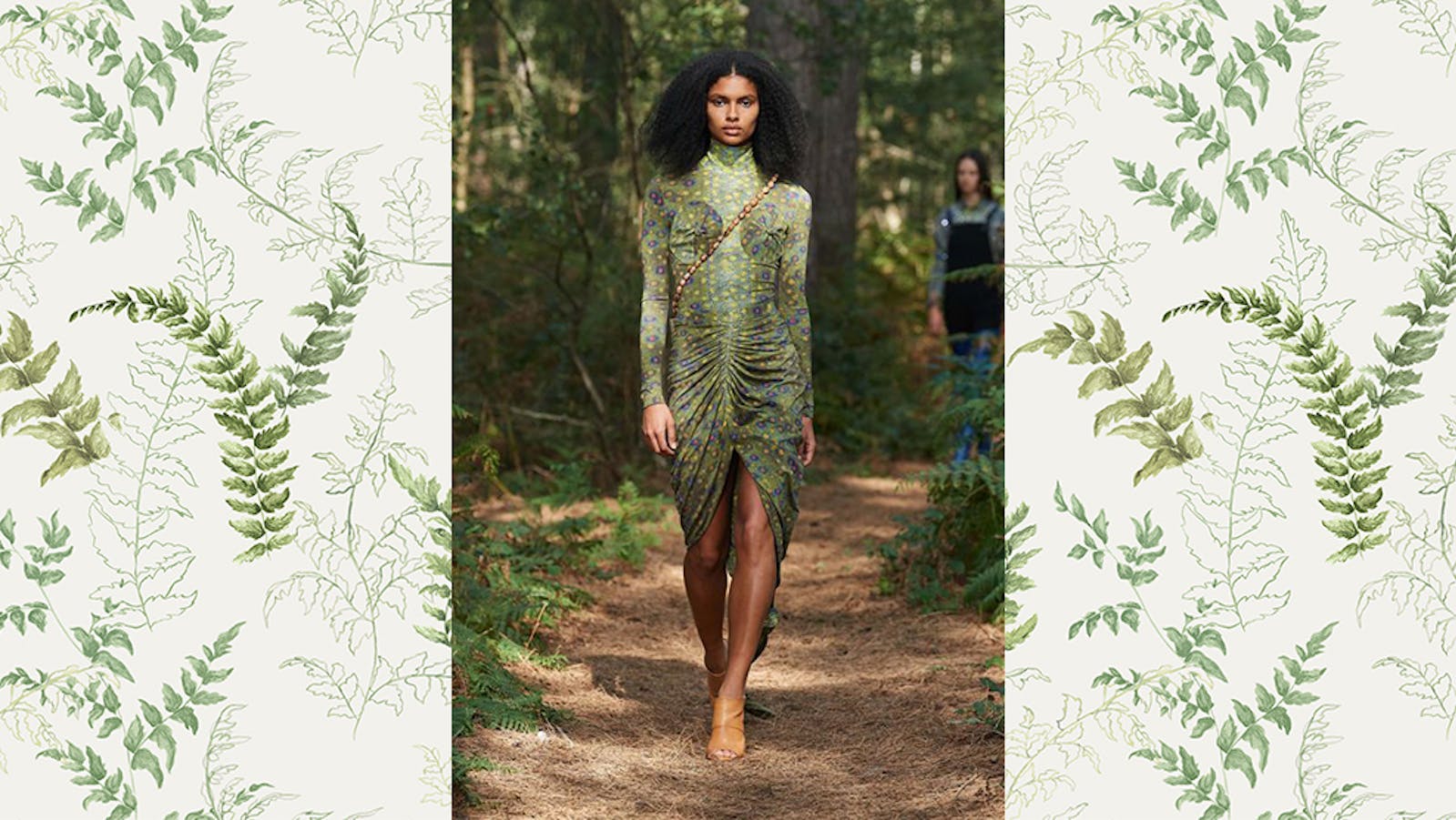 Let's face it, fashion has taken a bit of a back seat this year, with most of us choosing to live in leggings or lounge wear. But trends don't stop and we just saw the latest set of them on the virtual runways of London Fashion Week 2021.
The question you may be asking yourself is, are you ready to start incorporating these into our wardrobe with nowhere to go? Maybe not quite yet, but one way to start bringing fashion trends back into your life is with your home decor choices. Fashion and interior design have always been closely linked, as certain patterns and colours become 'in' across the board. And as many of us are taking this time to spruce up our homes, now is the perfect time to think about how we can bring those trends in.
With the first virtual London Fashion Week taking place last weekend, there are plenty of new trends to start exploring for your home. With a little help from Lick, discover how to match London Fashion Week's 2021 trends to your walls and bring the runway into your home.
London Fashion Week 2021 trend: florals
Florals for spring? Not exactly revolutionary, but it works for autumn/winter. Take this trusty trend to your walls with a wallpaper choice such as Electric Poppies 01 by Natasha Coverdale. By opting for a floral paper, you're also on-trend with the whole 'bringing the outdoors in' thing. 
When adding floral to your interior design, consider the size of the prints. Larger prints can overwhelm small rooms, so try more delicate prints such as Anemone 01 or Anemone 02.
London Fashion Week 2021 trend: loud prints
The city's very first digital season saw a flurry of loud prints. Luckily, this is a trend that is easily brought to the home through wallpapers. If you're not ready to go all the way and wallpaper all four walls, use a quirky printed paper to create a feature wall in one of your rooms. Try the fantastical and botanical Mars Meadow 02 or the exotic Paradise Vine 01 to bring this trend to life in your home.
London Fashion Week 2021 trend: bringing the outdoors in 
We're all missing the outdoors these days. And it seems that many fashion designers and creative directors are feeling the same way, with brands such as Burberry paying tribute to nature and creating countryside inspired collections.
Want wallpaper that brings this trend to life? Try the leafy Fern 01 that looks like it's been painted directly onto your walls. Or if you want to nail three trends with one wallpaper, try Jungle 01 for bold colour + print + bringing in a touch of nature.