How to get crafty with leftover paint this Halloween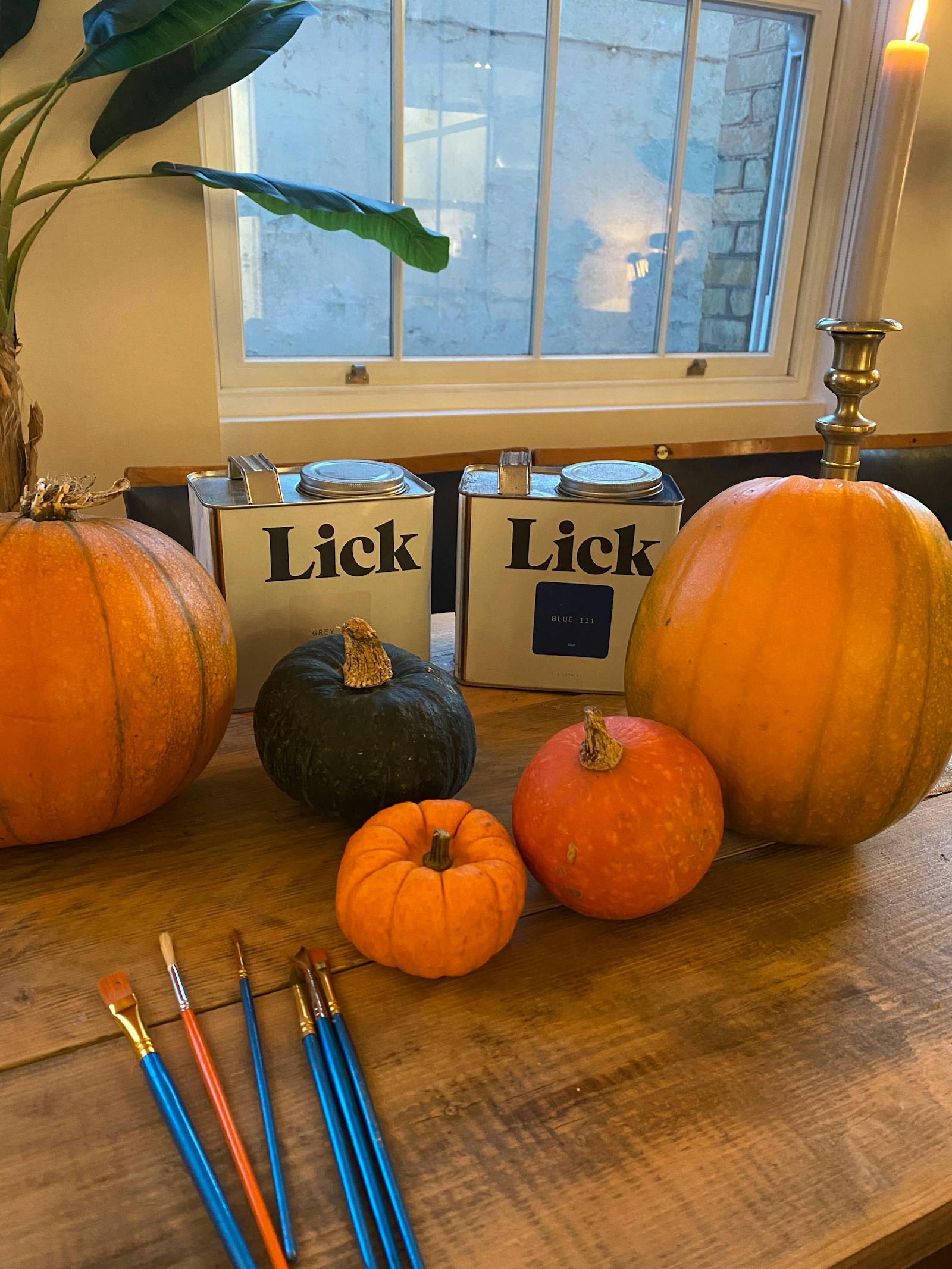 So trick or treating might be off this year but all is FAR from being lost when it comes to getting your Halloween on. The creative team here at Lick have tried and tested a whole host of paint-centric Halloween craft ideas, and as witching hour draws closer, we thought we'd share our favourites of all so you can put a whole new spin on DIY (and helpfully make use of any leftover paint – bonus).
Paint that pumpkin
Halloween craft activities simply have to involve a pumpkin whether it's those adorable munchkin pumpkins that are popping up here, there and everywhere at the moment or the whopping OG orange variety we all know and love. But who says the fun has to stop at carving?
If you've recently come to the end of a home decor project and are staring at a couple of tins with unused paint sloshing around the bottom, dig that brush back out and take it to your pumpkins. That's right, Lick paint isn't just for walls, woodwork, floorboards, front doors (you get the picture); when we say multi-surface, we really mean it.
If you'd gone for a dark and handsome palette (Black 02 plus Green 05, for example), your pumpkins are going to look fantastically gruesome. You can also use a paint like White 03 to paint a spiderweb inspired face mask around your pumpkin's glinting eyes or do a few trickles of Red 01 blood from its fanged mouth.
Or forget the carving altogether if you'd rather and get all arty and more fun, for example by painting Nemo using our White 01 and Black 02 or a zen pumpkin using a headband, two cucumber slices and our Green 08.
Carve some scary stamps
Ready to go retro? Cast your mind back to nursery or maybe reception class when you'd spend many gleeful craft sessions with a raw potato in each palm to press into paint, magic up a work of art, and then take back home to pin proudly on the fridge.
This next Halloween craft idea goes down a very similar track and so is a great one to try if you have little people living under your roof – especially as Lick paint is mega low on VOCs (read up on the lingo here) making it completely child-safe. Plus, it costs next to nothing to do and so works wonders if you want to celebrate Halloween on a shoestring budget.
Step one: Simply grab yourself as many potatoes as you have the willpower to carve – the bigger the better so think mash potato-style spuds rather than the dinky salad sort.
Step two: give the kids the task of deciding shapes (we suggest giving them some options to choose from that you're confident you can master rather than running the risk of them requesting an intricate Frankenstein face or something equally as fiddly).
Step three: you take charge of the surgical gear – your carving knife, your scalpel and so forth.
Step four: get dunking into your leftover Lick paint and press down your homemade stamps onto whatever you fancy, from Halloween posters for the playroom to bandit-style eye masks decorated as they see fit.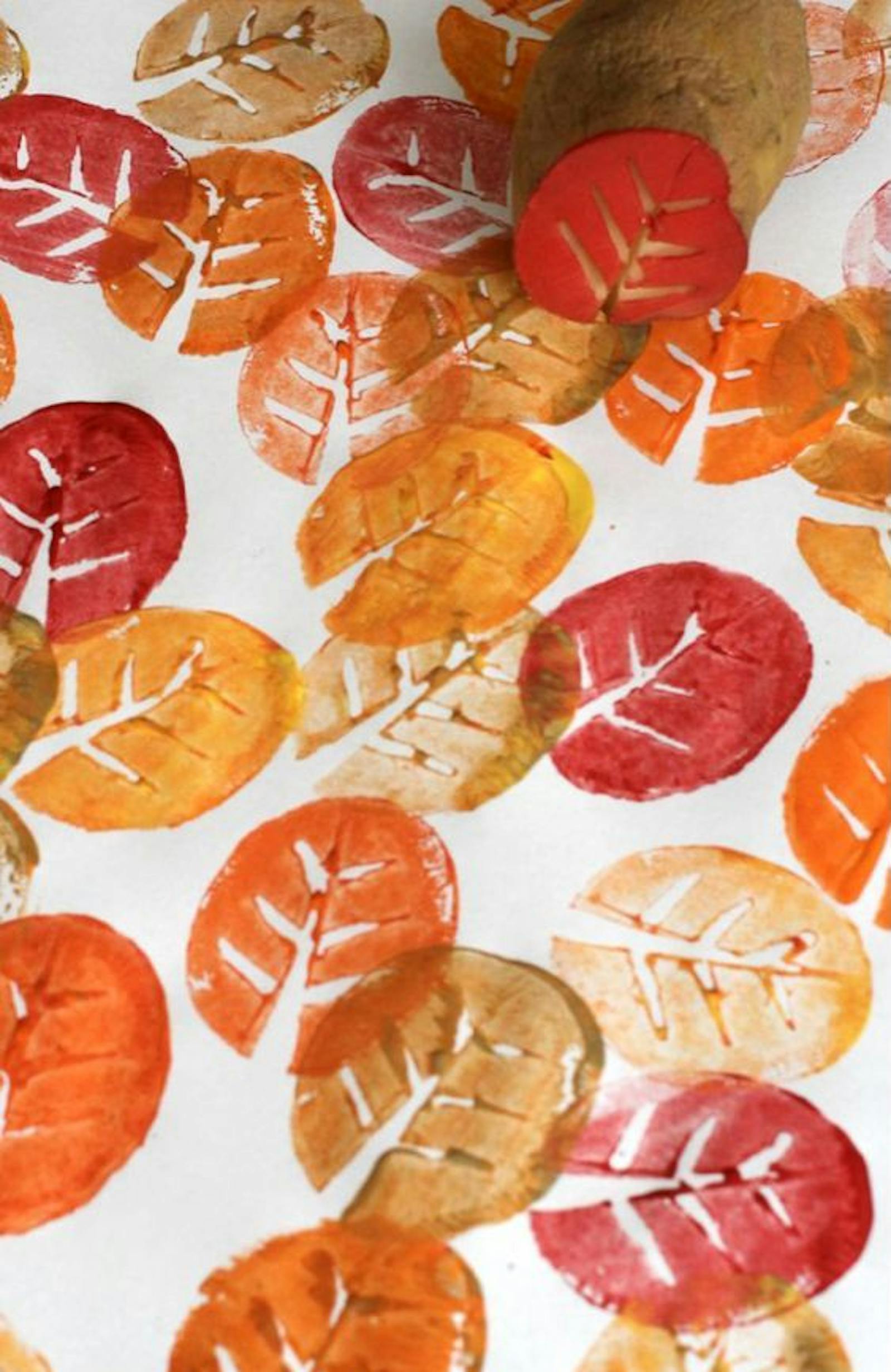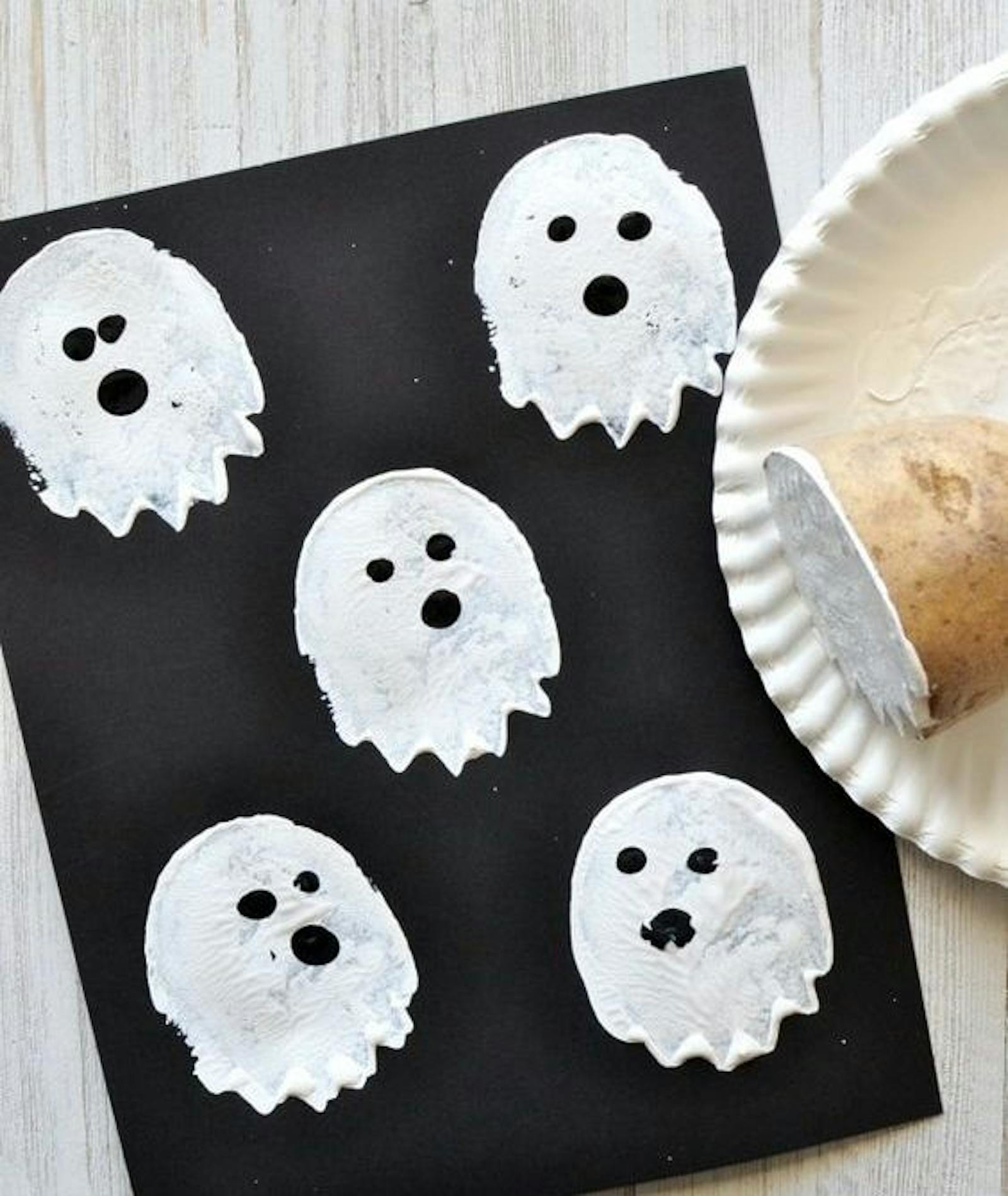 c/o I Heart Crafty Things
Spook up your walls
This final Halloween craft activity isn't for the faint-hearted – but what about Halloween ever is? You're going to need courage, you're going to need commitment to the cause and you're going to need to be creative if it's going to work out as intended.
In brief, this idea is about taking your Lick paint remainders to the walls. Sounds conventional, right? Wrong. We're talking wall art – stencils on repeat to create a beguiling pattern in a section of the room, homemade block-printed Halloween wallpaper for the playroom, or do as @our_rosemont_home has done and cut out 3D bat silhouettes and pin them to your wall for a fully-immersive Halloween experience.
This last suggestion is a good one if you still want a level of sophistication in your scheme and works well with a contemporary palette of say Blue 07, White 01 and Black 01 painted paper for your winged Vampire bat friends. And the best bit, they aren't for keeps so you can unpin them when Halloween has been and gone and your decorating world will be turned the right way around once again.