Decorating on a budget? 7 easy decorating ideas that won't break the bank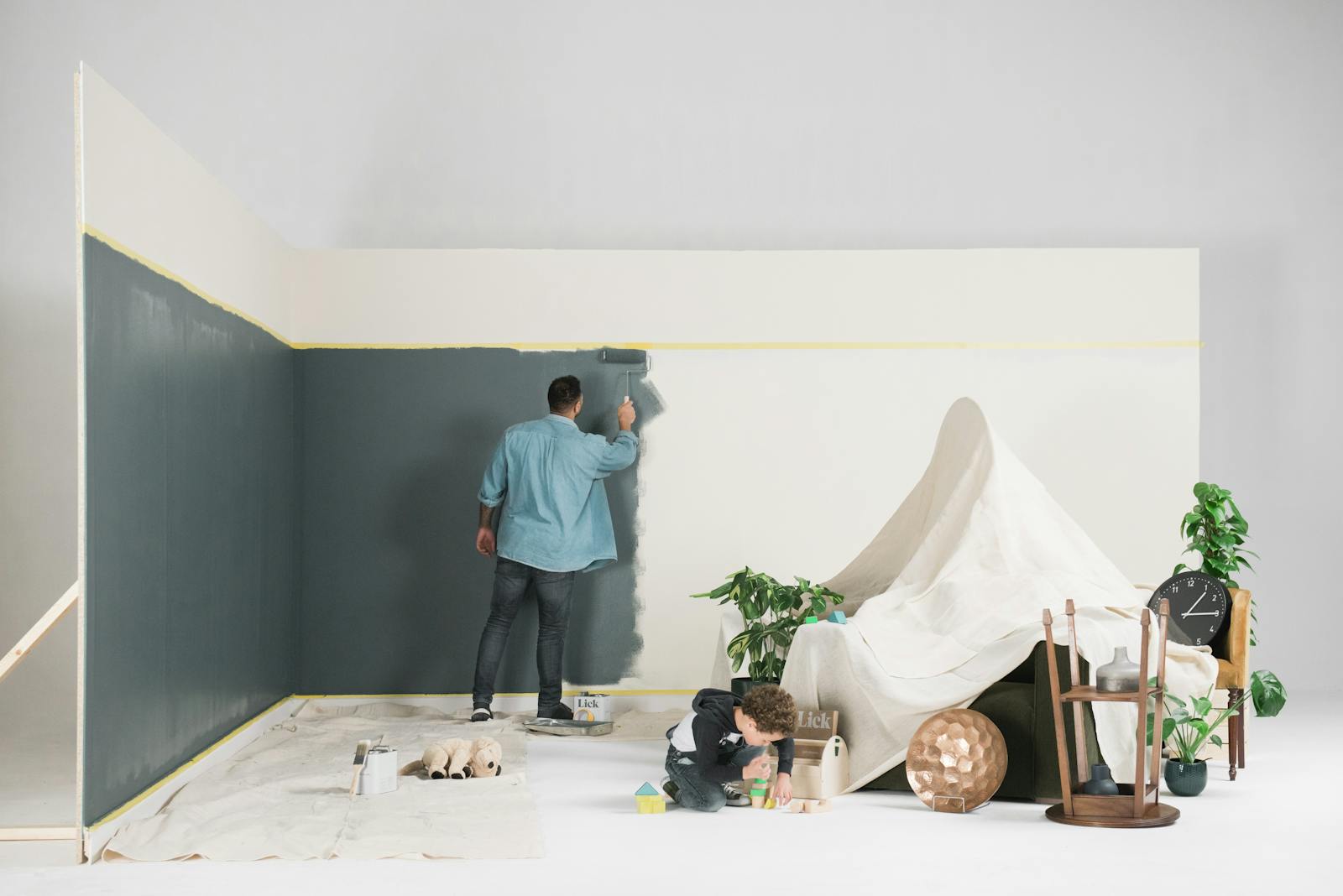 Want to seriously up your interior design game on a tight budget?
We're here to tell you - it's entirely possible to create an Instagram-worthy space without breaking the bank. Get creative and be bold - it really doesn't need to cost the earth to create a stylish home.
From statement furniture and wallpaper, to DIY headboards and deep decluttering sessions, here's how a few simple changes can transform the look and feel of your home on a budget.
First, declutter
It's time for a good old fashioned spring clean.
The first part of any home transformation? Getting rid of all the clutter. You want a blank canvas to work with. And, let's face it, there may be a dated design idea or two floating around that you want to consider getting rid of. Tidy and organise up a storm before filling your space up with new design ideas. And the best part is it doesn't cost a penny.
Don't be afraid to make a statement
From walls to quirky pieces of art; giving your room a focal point has been a long lasting tactic in interior design when adding extra personality. Done tastefully, it's a winner. Done badly - well, it can be fatal. While statement walls might be left in the past, statement furniture is a great way to add some extra zing into a space. If budget is an issue; consider making a splash and investing into a cool statement sofa or chair, and creating the rest of the room around it with more neutral tones. Not only can you ensure you're on trend and ahead of the style curve; it's also easily replaced when the time comes for another renovation.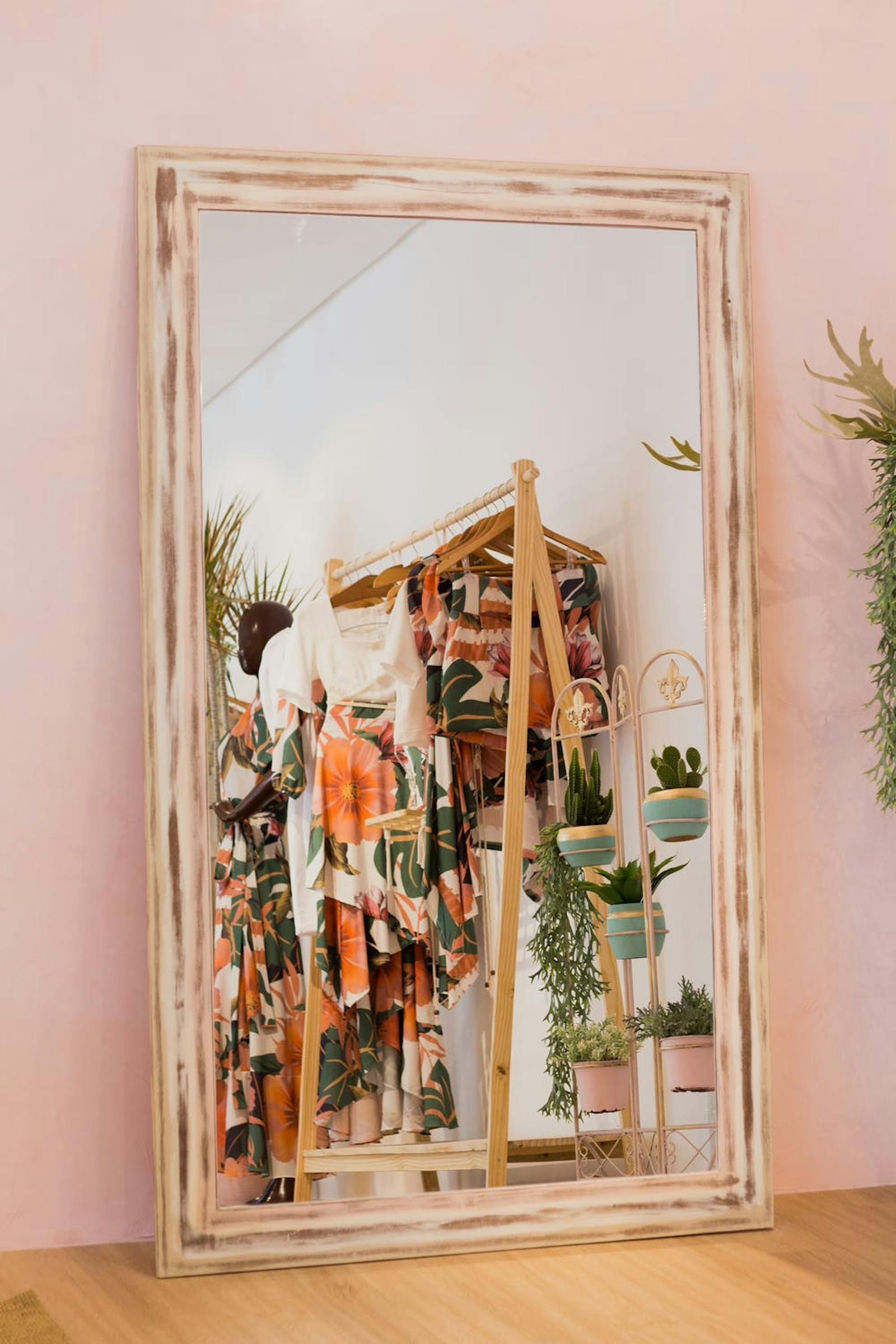 Mirrors, mirrors on the wall.
Look in the mirror(s)
Working with a small space? Add a unique mirror to create the illusion of more space.  Mirrors can open up confined rooms as they reflect natural light, so you're immediately transforming the vibe of a room with just one single investment.
Got some old mirrors floating around with a bit of potential? Upcycle them with a new frame or a fresh coat of paint.
Be bold with your colour choice
This doesn't necessarily mean pick the loudest colour you can think of, it means don't be afraid of using any colour - especially if it's complementary with other elements of the room. Though people might not find them as inspiring in isolation, subtle tones of greys, greens and pinks can be an excellent way to add a touch of class to a space - especially paired with splashes of brighter colours in furniture or fittings around the space.
"Don't be swayed by current design trends that will be in for one or two seasons. Choose a look that really suits you and your personality."

Lyndall Fernie, Interior Designer.
Trawl the internet for bargains
The internet makes the modern-day bargain hunt a lot easier. Look for 'pre-loved' items on sites such as eBay, Amazon and Gumtree, including items that people are giving away for free if you're prepared to go pick them up. You'll be surprised at the number of design gems that people are, quite literally, giving away.
Invest in items that last
Think of furnishings as a design investment that should last and last rather than picking up a few trendy pieces. You can easily change up things like the colour of your wall and your indoor plant arrangement, but your sofa and your dining table is where you should spend a little more to save on regular replacements.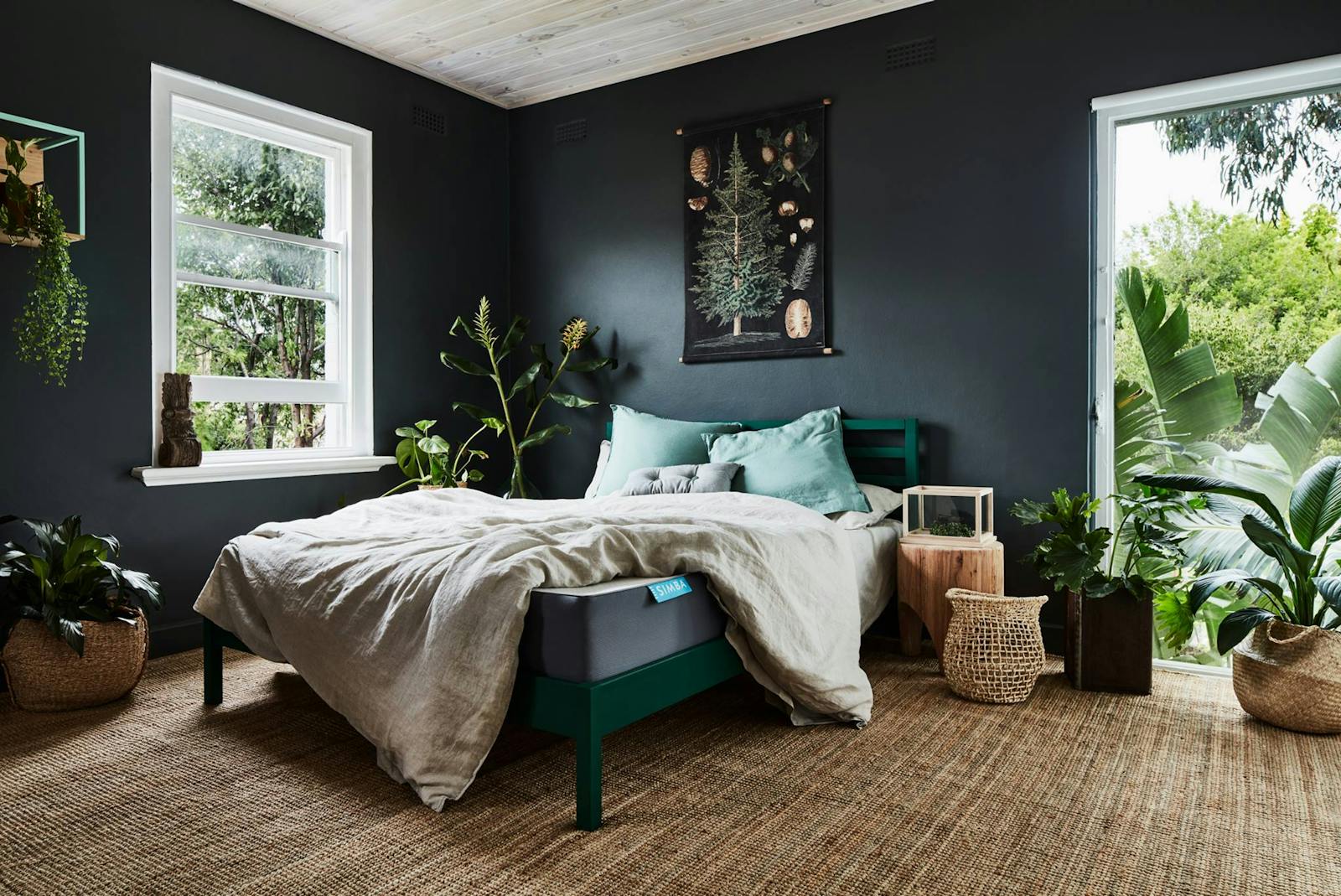 Add some green like this example courtesy of Simba.
Add some green
Inject some colour and fresh air into your home with an array of indoor plants. They'll instantly amp up the homey vibes, purify the air and they have mood-boosting properties.
If you've been known to kill a plant or two in your time, invest in low-maintenance succulents such as aloe vera or jade. Dot small potted plant around your bedroom, bathroom and kitchen and save the larger 'statement' pieces for the main living areas.