Get inspired to paint your bathroom with Lick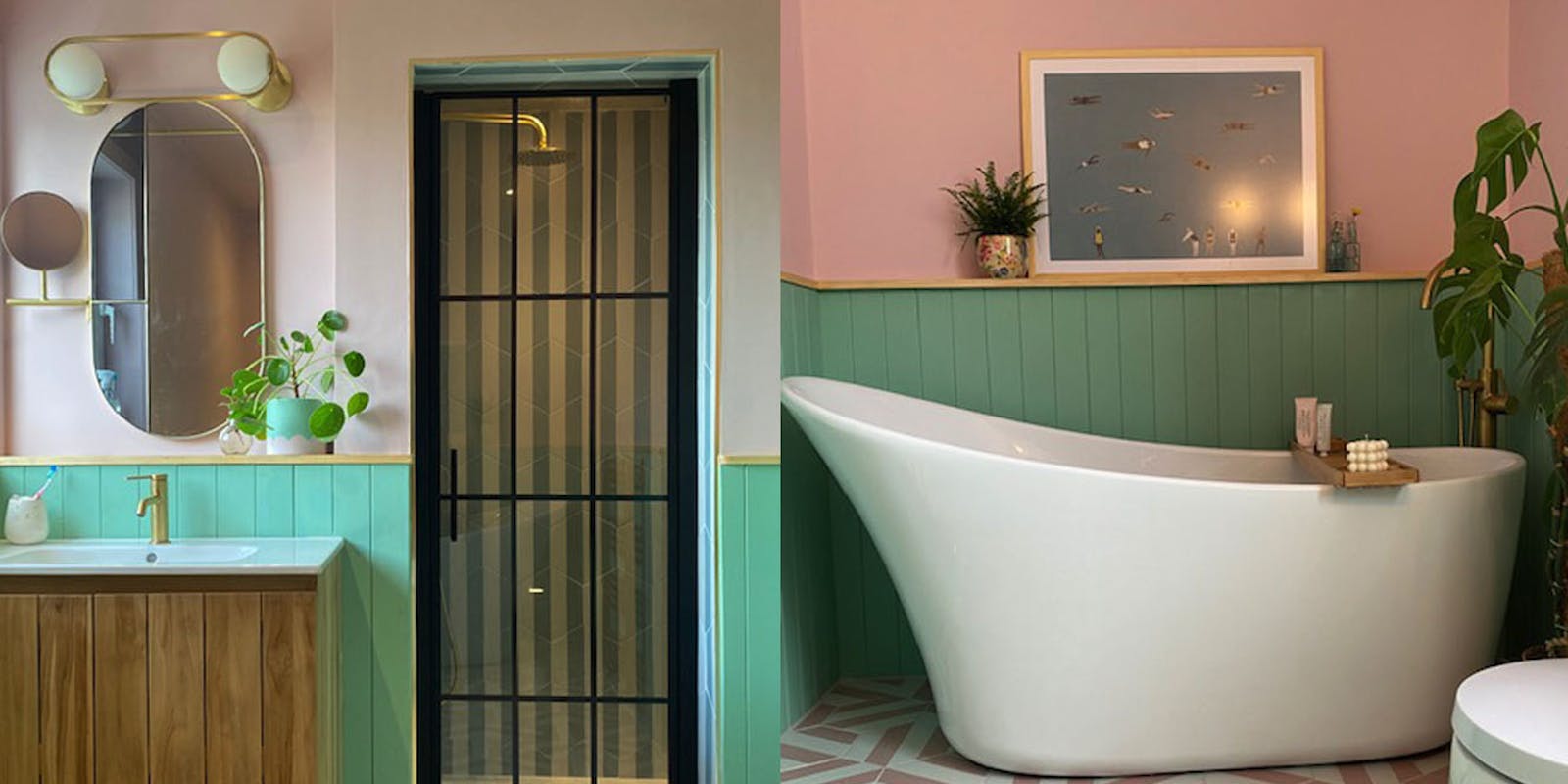 Heather (@heatherrosieolivehome) is 33 years old and previously worked as a nurse for the NHS and has started pursuing her passions for DIY and interiors. Their home is based in Fife, near Dunfermline and is a 1930's villa. The house previously had an extension added on; allowing for a playroom and additional bedroom, complete with en-suite.
She decided to give their family bathroom a well-deserved makeover, as the time had finally come to give it a full renovation; following a little touch-up when they first moved in back in 2017. It was important to Heather to wait until they had saved enough money to complete the project properly, and really bring their visions to life…
The project would include a number of different trades and materials, but getting it right was imperative. As this room is so regularly used by the whole family, Heather spent the best part of 12 months deciding on how she wanted it to look and ensured no finer detail was left unknown.
The original bathroom consisted of brown floor tiles, beige wall tiles, a panelled bath and very poorly designed hardware fixtures and fittings. The vanity area was a large, pale wood cupboard with a basin on top. As work began, they found numerous faults with the previous tiling and electrics; and were so glad they could finally rip it all out and start from scratch!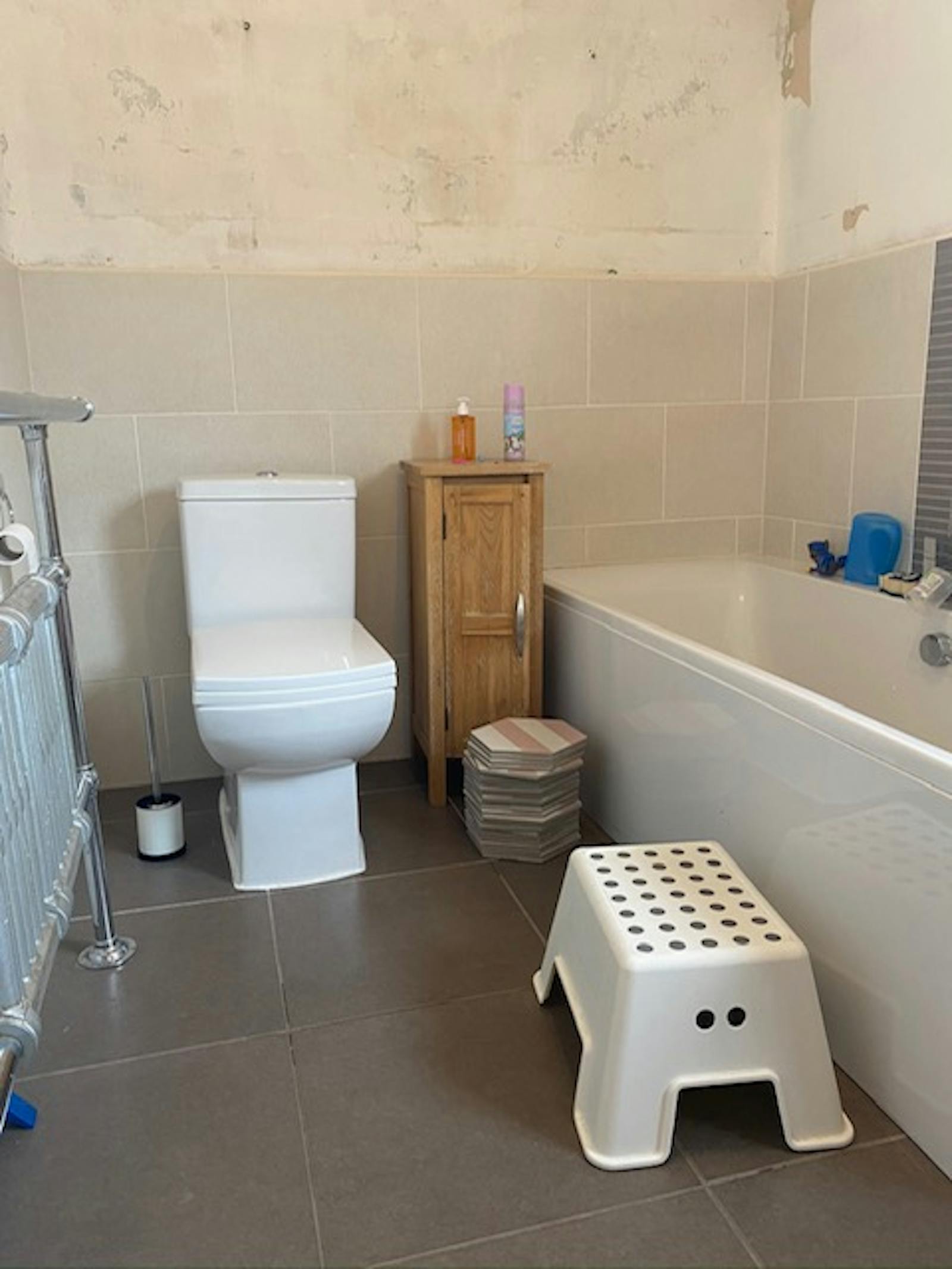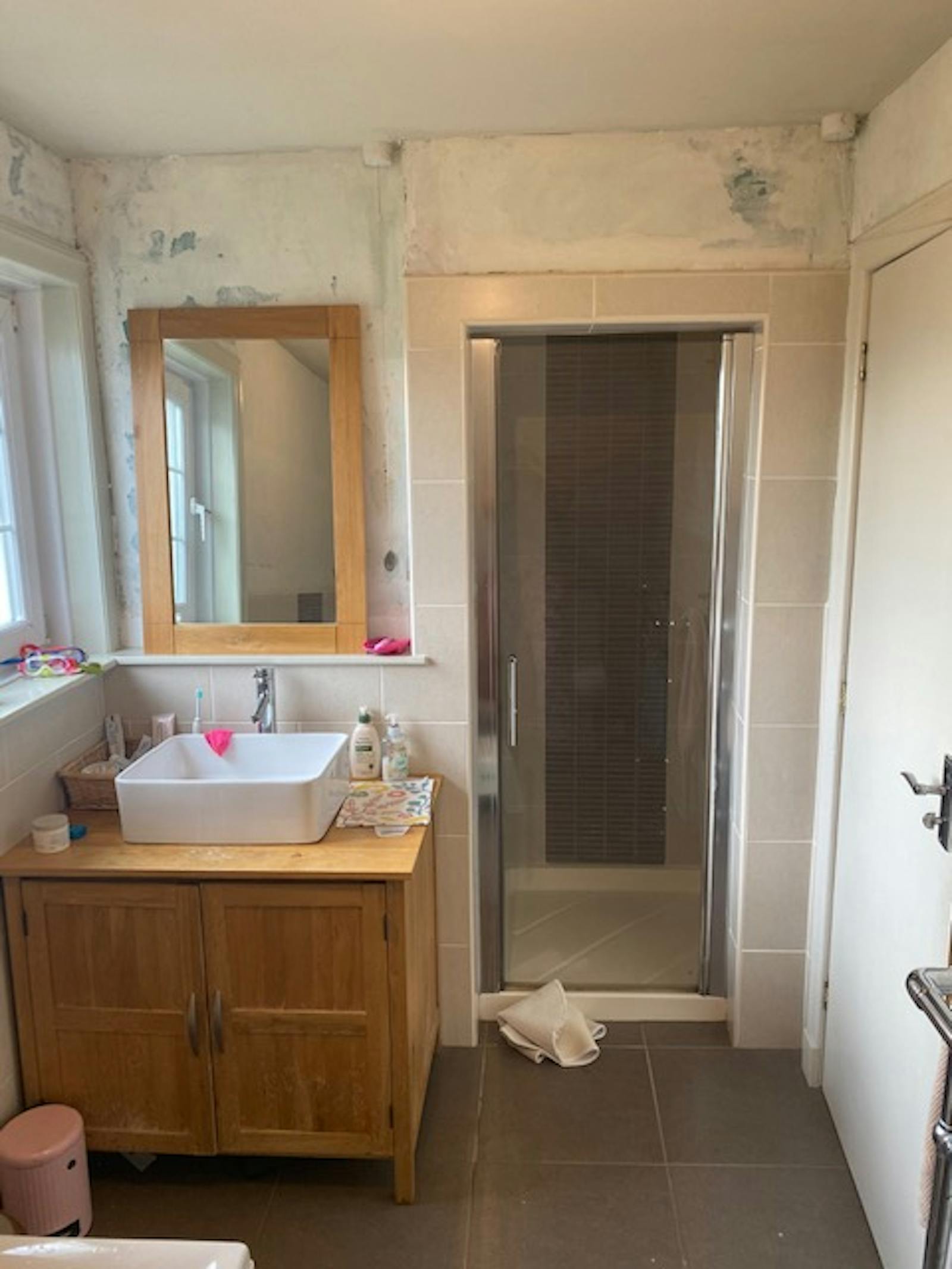 Heather has a huge crush on the colours pink and green, so she knew she wanted to use these shades in the bathroom. She discovered Lick through Instagram, and fell in love with Lick's Green 08 paint. Using the chat feature on the website, Heather sought advice for a shade of pink that would not only compliment this colour, but also be durable enough for a bathroom.
Opting for the winning combination of Green 08 and Pink 03, Heather was equipped to add some serious colour and character to her bathroom.
Our matt paint is actually designed to be hard-wearing and is suitable for multi-surface use. It can be used in bathrooms and across a range of different surfaces – although, we do recommend that you avoid using it in distance with a constant splashing of water.
Many of our customers have used our matt finish for this purpose, with great results! However, if you're planning to paint any surfaces that come into direct contact with splashing water, we'd recommend ordering our newly launched eggshell paint.
"I did not want to be too traditional and I noticed the bathrooms I liked on Instagram were all similar in style. They were quite eclectic and not related to a particular trend"
As the tiles that they had selected came with a hefty price-tag, Heather decided to combine them with wood panelling in order to protect the budget. Luckily, her husband didn't want an overpowering sea of tiles either – so the compromise meant that both of them were left feeling happy!
As they managed to paint the room themselves, they saved money on a decorator and enjoyed putting their own stamp on the project!
"The paint went on beautifully. It feels thick, and two coats made for a solid colour. The pink is quite pale and a true, gorgeous shade. The green was exactly the soft, mint colour I was looking for - and they compliment each other perfectly. I would definitely use Lick paint again, as I am prone to being overwhelmed by choice and I like their edited collection."
"My favourite bargain came from using a bit of leftover pink paint. I found an old plant pot that I could use for styling in the bathroom and gave it a new coat of paint!"
Heather's top tips for decorating your bathroom
Make sure you do plenty of research over an extended period of time. Don't feel like you have to rush. Just because you like seeing something in a magazine, does not necessarily mean you will like it in your own house.

Especially with a bathroom it's important to use a style and colour you absolutely love - and avoid trends, as they might not always work for you and your preferences.
Painting the ceiling, furniture or woodwork in a bold and contrasting shade is an effective way of continuing the colour palette across the room; especially if you like a bolder style. We painted our ceiling in the same colour pink as the top half of the walls, which gives us a peaceful, mellow feel.
Affordable art and plants can make the room feel more stylish and complete.
Brass hardware and fittings can give a room a more glamorous and luxurious feel.