Decorate like a real Scandinavian: 10 tips for a perfect home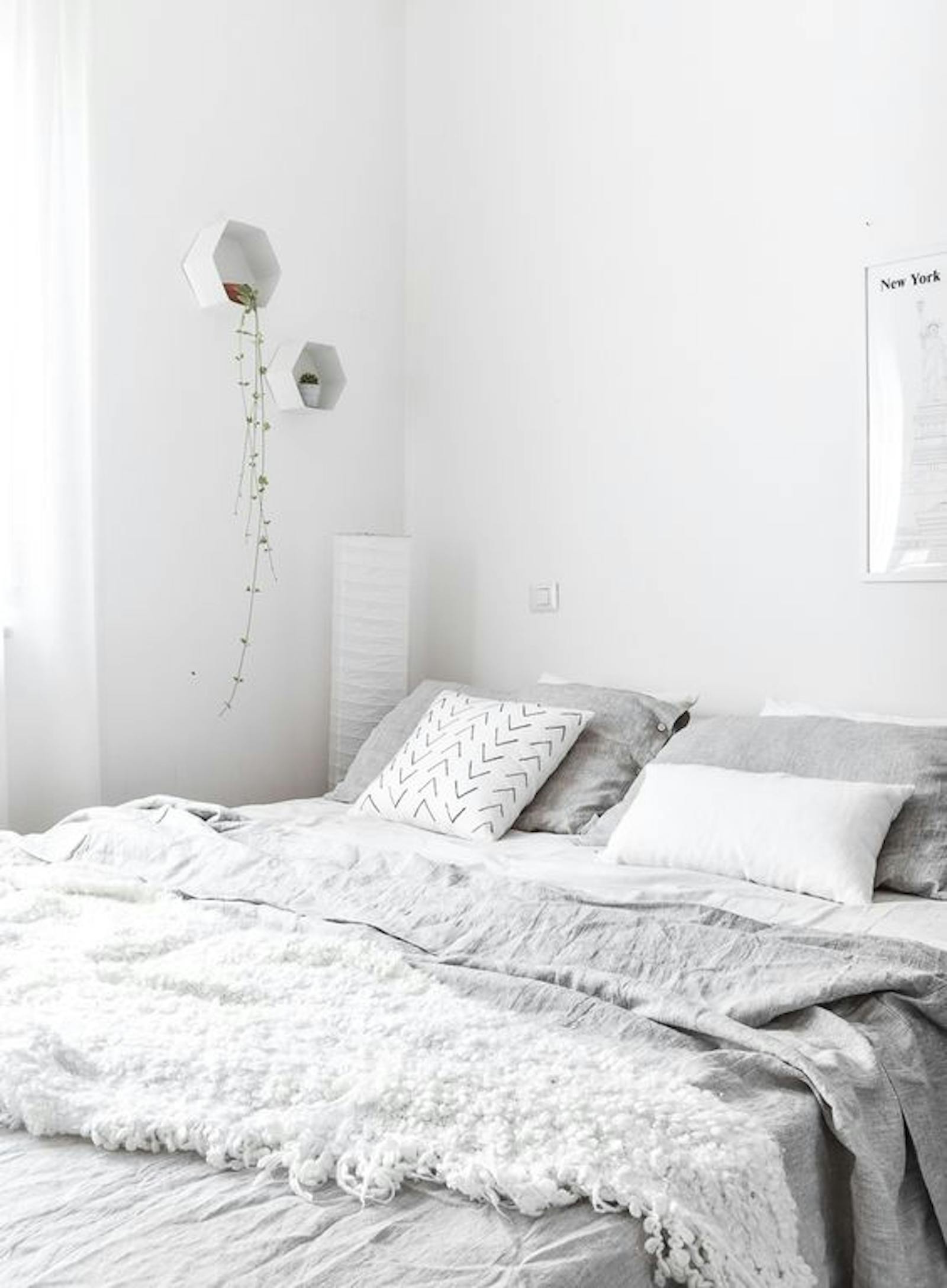 In the last twenty years, Scandinavian interior design has taken the world by storm. With its clean lines, muted neutral colours and monochrome accents, this style of decorating easily has become a firm favourite and we can understand why. Nowadays you can transform your home into a Swedish paradise with just a few brush strokes, off white tones and a fuzzy rug here and there.
To save you the long search, we've prepared a list of 10 hacks to help you embrace the minimalism, ditch the extra furniture and become a master of Scandinavian interior design. Let's jump in…
1. It's all about the neutrals
We all know that Scandinavian winters are long and dark. That's why you'll see a lot of white and neutral colours that catch the natural light and make the rooms look bright and homely. If you want to follow the Scandinavian interior aesthetic, use a neutral colour palette with different shades of white, cream, tan, brown, grey, or even black.
2. Stay away from the carpets
Keep the floor coverage to a minimum. Exposed floors are a big thing in Scandinavian interiors, you'll often be able to see the wooden planks that spread around all rooms. If you are after that real winter fairytale feel you can paint the floors white and add a cosy rug next to the bed and the sofa for a soft touch. Vintage fabric pieces are also popular with the Scandinavians, making you feel like you're in a cottage somewhere in rural Norway. Check out some examples of brilliant floor decoration minus the wall-to-wall carpets.
3. Don't hide the windows
Big windows are central to this decor style but what's specific to the Scandinavian design is that they're often left uncovered. To let the maximum amount of light in and absorb it through the walls and floors, there are usually no blinds or curtains. If a curtain is a must, definitely opt for a soft, transparent one that doesn't stop the light from coming in but still provides a little privacy.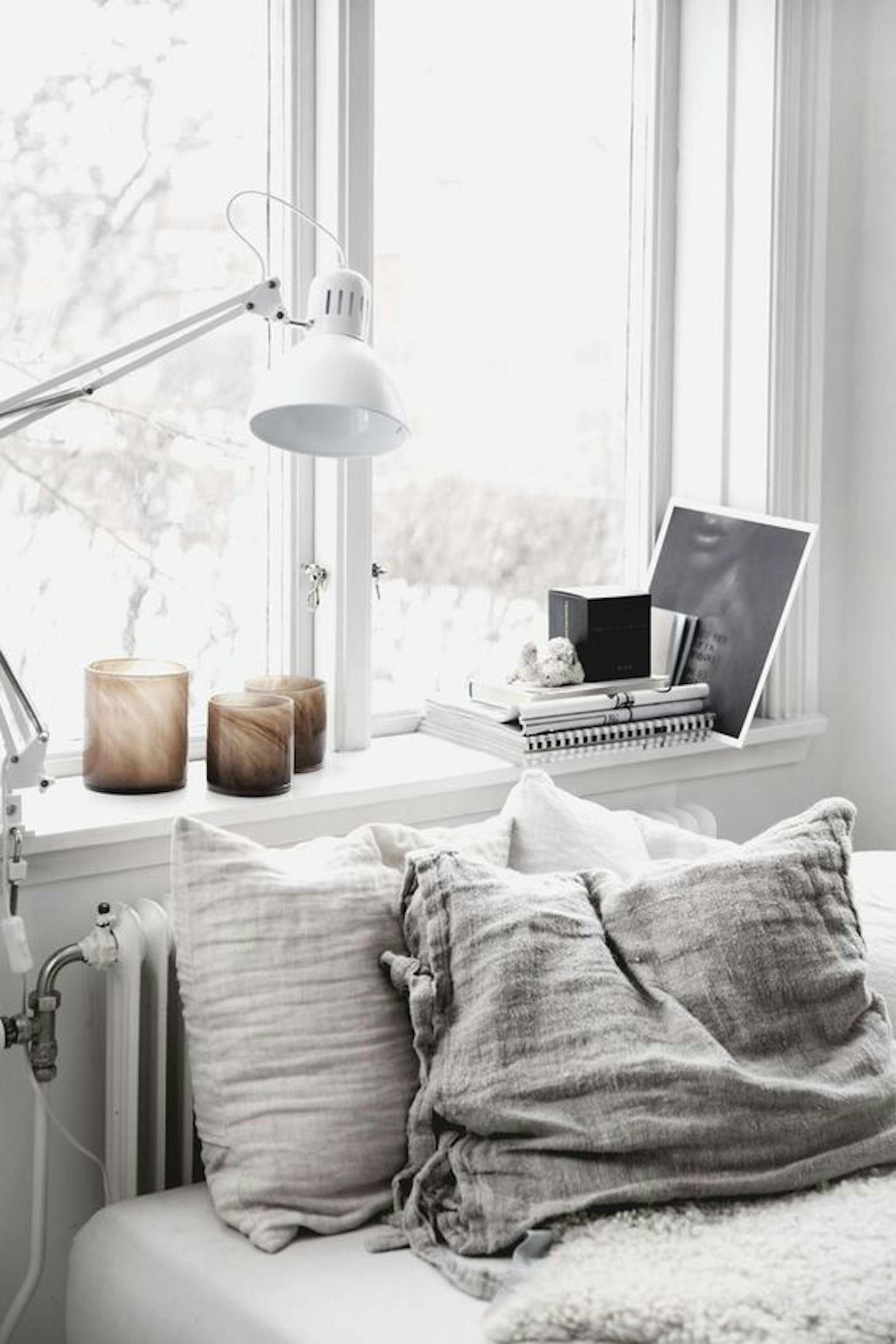 Unless you require privacy, you can easily avoid using blinds or curtains in the bedroom too. Perfect if you enjoy some street lights in the night.
4. Make natural light your best friend
Now this one is a bit obvious after mentioning the windows, but it's so important that we had to mention it twice... natural light is vital in Scandinavian interior. Those long winters mean they need to make the most of the day light they get. With walls that are commonly painted in neutral colours, natural light is your best friend to bring those colours to life and create a sense of movement by creating reflections and playing with the undertones of the paint. This is a good reason to pick the colours carefully - a simple white is not the same as white with grey undertones, and trust us, you want to nail that choice. This is precisely why we at Lick have our colour consultants ready to help you with any advice you might need. All it takes is a short call and you'll be ready to roll.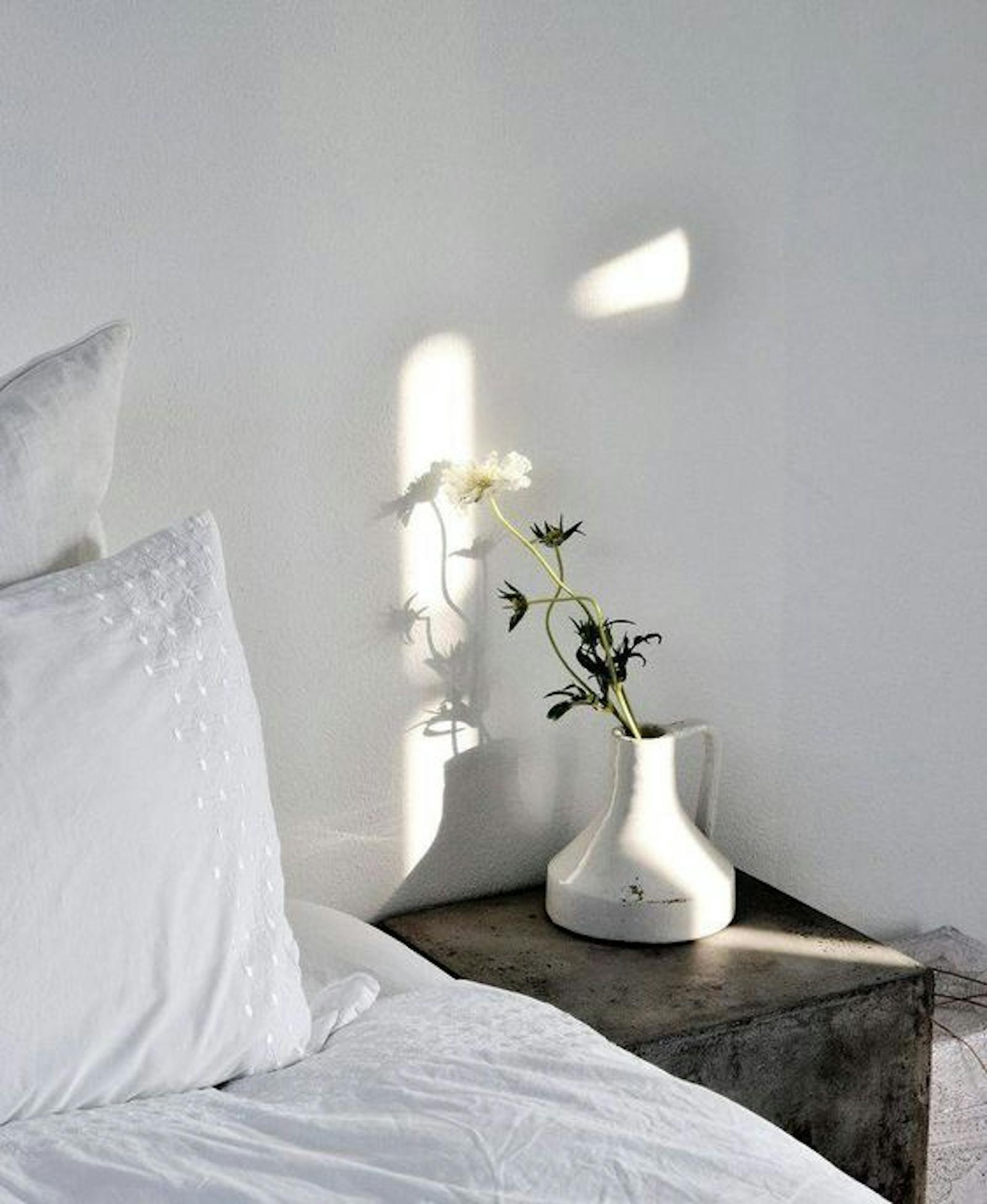 Combined with natural details such as wood, the sun coming from the exposed windows would make you feel like you're in a real Scandinavian cottage.
5. Wood is good
With a focus on craftsmanship, natural materials and simplicity, the philosophy behind the Scandinavian "hygge" remains relevant now more than ever. Wooden details go hand in hand with neutral colours - that's why you should consider including them in your decoration strategy to get closer to the Scandinavian utopia. Exposed wooden floors and ceiling planks look beautiful when combined with white and grey, and they'll also add a vintage touch to your space by complementing its original architecture. Wood is a natural material, so count on it to transform your rooms into Instagram-worthy artworks, bringing the outdoorsy spirit of the Scandinavians into your interior.
6. Tidy up Marie Kondo style
You all know the rule here - if it doesn't spark joy (or doesn't add anything to the final aesthetic look), get rid of it. Scandinavians take pride in having incredibly clean, minimal, almost sterile rooms. That doesn't mean that their homes are not cosy or homely, quite the opposite. By getting rid of the clutter, you're able to clean your mind and focus on the things you actually need in your home. Sure, you can add throw pillows and a stack of magazines in the living room but stay away from extra furniture and details that might ruin the balance.
7. Keep the lines clean
Clean lines - clean minds. Use well-defined objects and furniture in your decoration, focusing on squares and circles. To have the perfect Scandinavian home, make sure you also use a lot of geometry - from the kitchen details to the posters on the wall. Various shapes can define the space and be the perfect final touch you're looking for to finish your interior project.
8. Add textiles
Scandinavians are big fans of fabrics and textiles - things that can add experience to our senses and make us feel warm by having them against our skin. Since Scandinavian interior design is all about being close to nature, you'll be able to see a lot of animal skin in the spaces - from cowhide rugs on the floor in the bedroom to sheepskin covering the Eames chairs in the dining room. Even throw blankets and pillows are a must for every space, giving it a homely feel and cosy atmosphere.
9. Think of the children
When we said that Scandinavians are extreme minimalists, we meant it. Even when it comes to the decoration of the children's rooms. Neutral colours dominate the spaces again, leaving little to no space for bright colours... with perhaps the occasional wooden toy. In terms of materials used in the decoration, plastic is almost nonexistent, and the main material used is wood - from toys to wall ornaments. If you're feeling creative you can use the walls as a canvas and add decoration that matches your taste or your kids' interests - such as hand-drawn polka dots or paper plain wallpaper.
10. Make it personal
Whilst we appreciate that the allure of a Scandinavian interior dream home is attractive, just make sure you don't lose yourself in the decoration process. Add a bit of personality to avoid a sterile look and make sure that your apartment says a bit about you and your interests too. You can add photography prints, typography and illustrations to the walls, have an exposed brick space, or a statement wall in your living room or bedroom. Decorate the space by sharing a story about you. A passionate cyclist? Add your bike to the wall - it will fit perfectly hanging above the big sofa in the living room. Love to surf? Show it by using your board as decoration in your bedroom. You can use your imagination as much as you want… well, without too many extra details. Remember, all you need is less.
Are you ready to transform your space?