Colours to inspire positivity and wellness in lockdown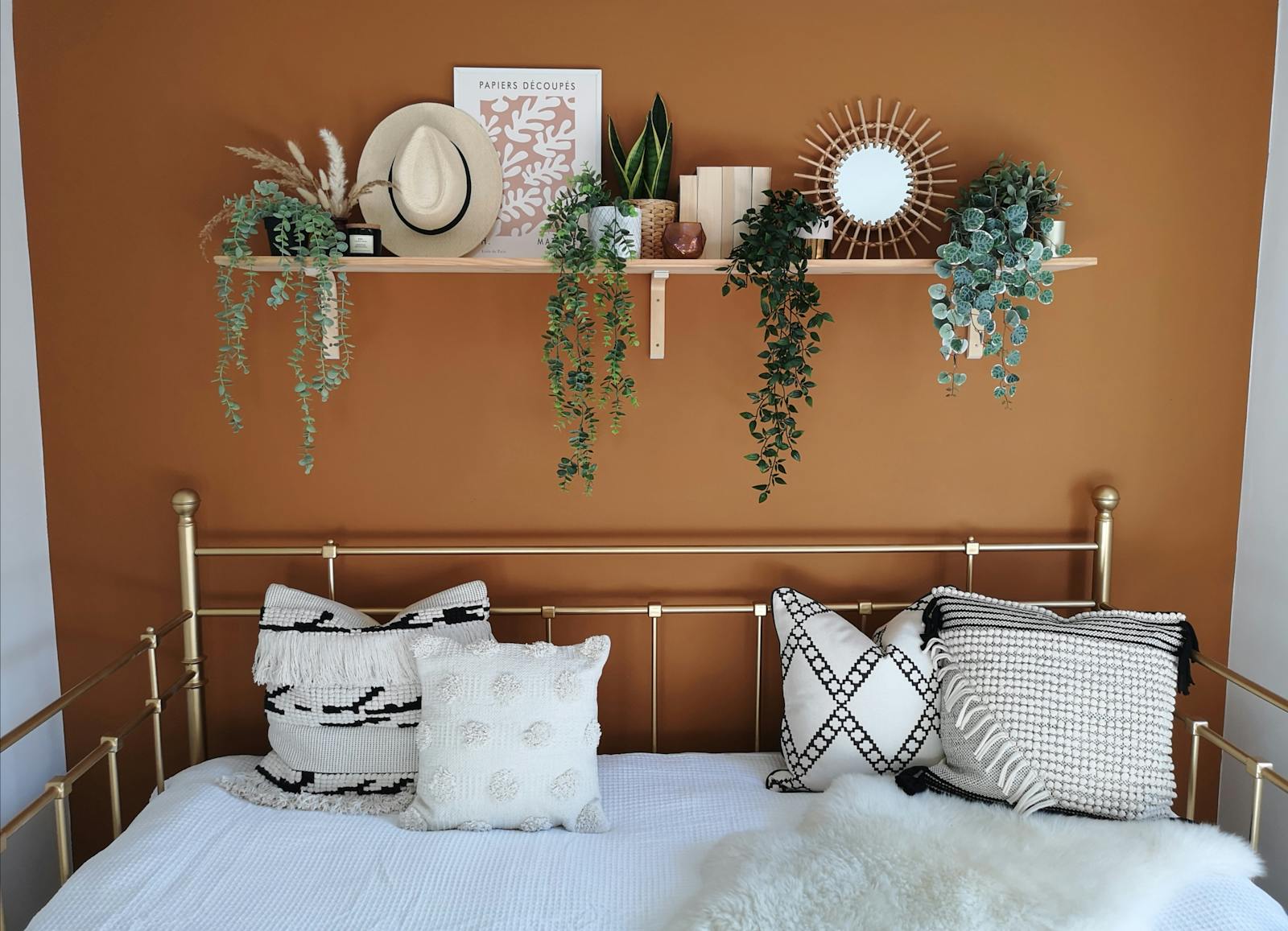 Each month, search data shows that over 20,000 of us are looking for more information on the topics of "wellness" or "well-being". And that figure keeps growing year on year, with Google Trends showing a whopping 147% increase in searches for "well-being" in the past five years, and a 114% increase in searches for "wellness."
So, how do we get our wellness fix when we're stuck at home? Well, we can create a space that's filled with positive vibes. And right about now, you're probably considering it already! According to a survey by YouGov, 11% of people have made a resolution to spruce up their home decor in 2021. After the amount of time we've spent at home last year, it's easy to understand why there's been a spike in DIY projects and home makeovers.
At Lick, we're big believers in the power of colour psychology and the impact that the colours we surround ourselves with can have on our mood and emotions. As we're in the midst of our third lockdown, let's take a look at how to use colour to transform our home into a space that will inspire wellness and positivity to get us through and make us a little bit happier on a day-to-day basis. Hey, every little helps.
Colours that inspire wellness and positivity 
Keep things upbeat around your home by choosing the right colours for your space. These are some the Lick colours that we would recommend to brighten up your home with:
Add harmony to your home with greens and blues
Missing your outdoor time? To get some of that natural feel-good factor into your homes, bring in those blues and greens.
Let's kick off with greens. Known as the colour of harmony and balance, green will bring that feeling of peace into any space of your home. It's also the colour of nature, and as we're spending more time indoors right now, adding a few splashes (or licks) of green to your home helps by bringing a bit of the outdoors in.
So where should you incorporate green in your homes? Our colour experts recommend adding green to your kitchen. Having a green kitchen may subconsciously inspire you to eat more healthily (hey, here's hoping!). You could also try green for your home office/whichever room where you choose to park yourself in with your laptop for the day. Green is quite a restful colour for your eyes, so it's a good choice for when you just need a little rest between Slack messages.
Let's talk blues. Blue is another colour where its presence can help you feel closer to nature. Just like a crisp blue sky can instantly add positive vibes to your day, bringing in some of those cool and calming blues to your home can have the same effect. 
With blue, the lighter you go, the more soothing your space will be. Darker blues are more stimulating, so choose to paint those in home office areas for a little mental boost. Pair dark blue walls in an office with bright accents such as Yellow 02 or Orange 02.
Paint with brighter colours for an instant injection of good vibes
Although painting your home with peppy colours may feel a little scary at first, it really does help to brighten up your mood along with your physical space. Here are some of the brighter Lick paint colours that our specialists recommend for some indoor cheer: 
Pink 03: this cheeky pink is nurturing and brings some seriously good energy along with it 
Orange 02: orange is a stimulating colour that has a vibrant look and 'feel'. The addition of orange into a room brings new life and a sense of joy. Our Orange 02 is another great choice for your home office space, helping to keep you energised as you hop from one Zoom meeting to the next. 
Yellow 02: An uplifting and mood-boosting colour, we'd recommend using the sunny Yellow 02 to add small pops of pep around your home. For instance, you could paint your fave chair yellow, or even just the legs of your kitchen table.
Too scared to go too bright with your paint colour choices? Even just picking up a bouquet of brightly coloured flowers adds that splash of colours that can lift your spirits on sight. Bring on the orange tulips.
Create combinations of colours that will inspire wellness
As our colour specialists so wisely tell us: "It's important to remember that you never see colour in isolation, e.g. it's never just a grey wall. It's a grey wall with a plant and some cushions. Its surroundings is how it influences the way we feel. It's the combination of colours that inspire positivity and wellness in a home, rather than just the one colour."
"It's important to remember that you never see colour in isolation. It's the combination of colours that inspire positivity and wellness in a home, rather than just the one colour."
Work with multiple paint colours to find combinations that can work together to impact your mood in a positive way. For instance, add in green with your plants and place them against a wall painted in the soft and nurturing Pink 01. This way, you're getting the positive benefits of both those colours, creating a more inspiring space that you're okay with being temporarily locked down in.