The latest paint colour trends for autumn/winter 2020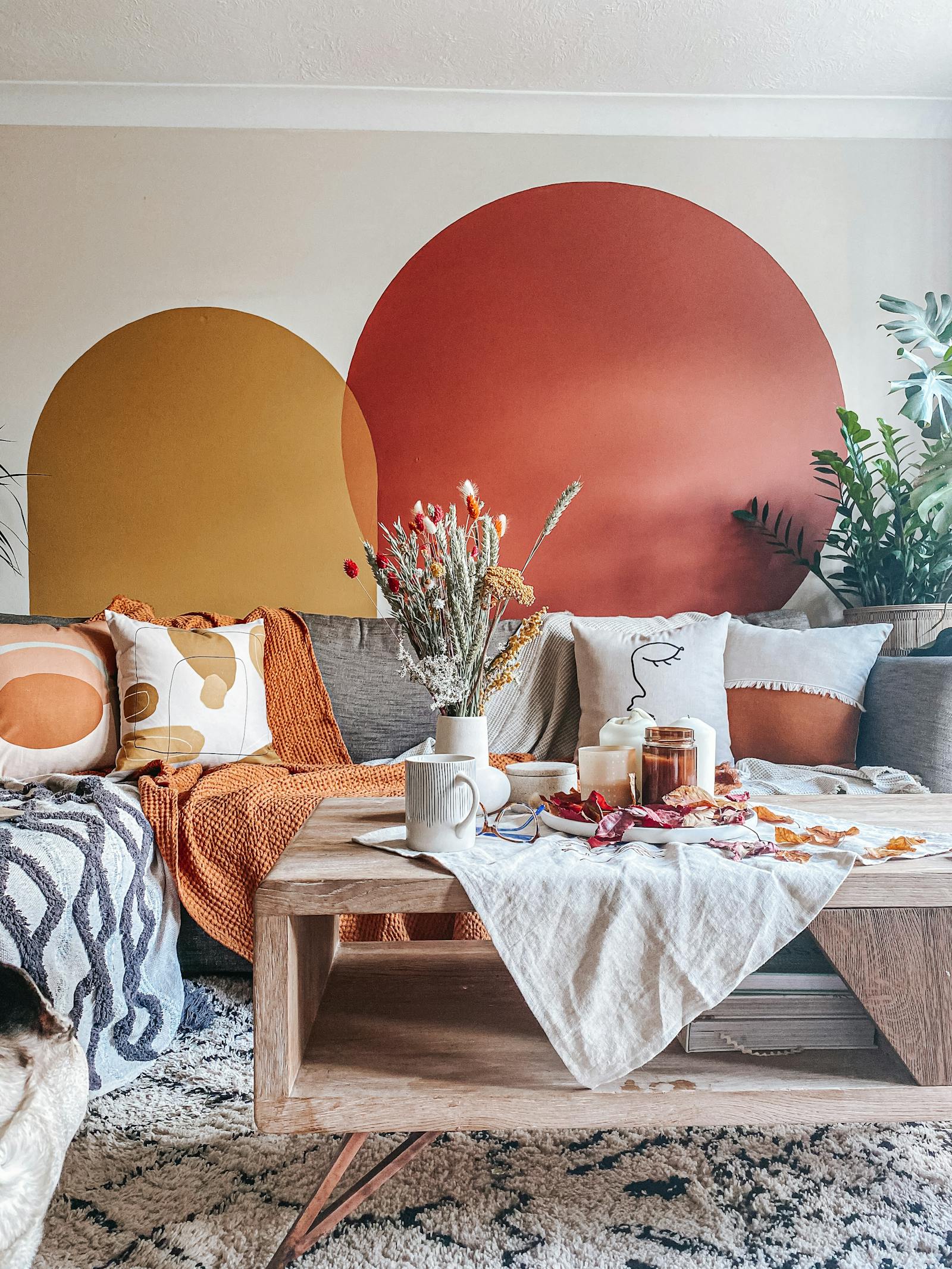 Colour trends, whether they're the of-the-moment hue to wear from head to toe or the sort of shade with serious staying power to paint from floor to ceiling in your home, we can't get enough of them. So what are the colour experts stating as the latest ones to watch? Which are the paint colours for 2020 being touted for A/W? And what might a colour expert suggest for how to use them? Trend tribe, get your pen and paper (or paint brush and roller) at the ready and take note.
Get grounded with earth tones
Autumn can't help but make you gravitate towards wholesome hues of bark brown, burnt and rusted orange and loden green. The leaves you crunch underfoot, the woodland walks you go on at weekends, the colour of your crumble topping, the shade of your carrot and coriander soup are all ready to be bottled up and brought to your walls so that your home can sing the season in perfect harmony.
Why it's trending
Trends have to get their inspiration from somewhere, and nature is a trendsetter's greatest muse. This autumn more than any other, the outside world provides us all with a place of escape, of calmness and of consistency, and so it's only natural that we all want to surround ourselves with these colours right now.
Where to use them
Literally anywhere. This colour trend might be out rich, warming hues but they're all easy to live with and not too shout-y. Or, use a mixture and go colour block crazy – something Vanessa predicts to be one of the biggest colour trends of the season: "Abstract colour blocking is bang on trend. This can be seen through soft furnishings, with bold geometric colour blocking prints, which has been followed through painting styles as well as on wallpapers."
"As we head into the autumn months, earthy tones are great in living areas from feature walls to full schemes where you can snuggle up from the winter sunshine. For an autumnal scene using Botanical 05, try a hallway entrance, which sets the tone for the rest of the home."

Vanessa Agyemang
Say it with Lick
In wallpaper speak, Botanical 05 is a favourite. It might be an underwater kelp motif, but it has a fern-like quality that's more than a bit fitting for this time of year when nature is bursting with all things evergreen. On the paint front, there's a wealth from which shade to choose. For an earthy neutral, look to Beige 02 or if you're happy to go browner, than our mocha rich Brown 01 is your guy. Orange 02 in a snug means you may never leave the house for the rest of the season it's so cosy (a lockdown-ready hue if ever there was one). And when it comes to greens, faded Green 03, olive rich Green 05 and holly leaf Green 06 are our go-tos.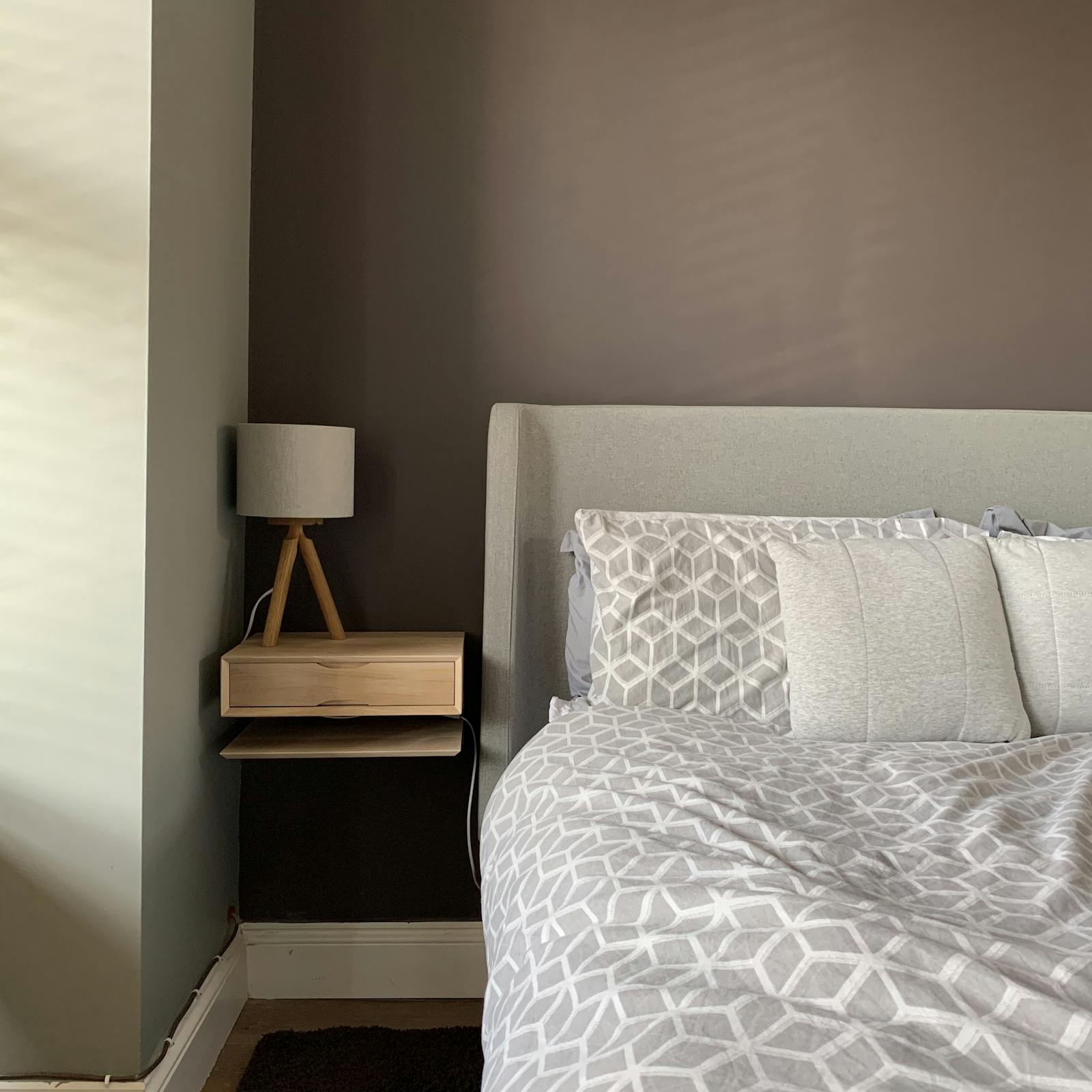 Baby's got the blues
Dark blue in particular. In the wardrobe world, stylists will often suggest you wear navy if black is too draining on your complexion. Navy is black more softly spoken sibling that's no wallflower, but neither is it demanding to be centre stage. Put deep blue in a room and it'll have a similar effect – it'll have stage presence, it'll make itself known, but it will do so with composure and elegance.
Why it's trending
Pantone's colour of the year 2020 is Classic Blue, and so there's no doubt that its trendsetting status will be informing this one. But remember too that blues are one of those content colour trends – they never really fall out of favour; they're as classic as they come. Now is the time to ride that navy wave like the surfer we know you are.
Where to use them
Blue 06 and Blue 07 work wonders on kitchen cabinetry. Vanessa suggests: "For autumn, my preference would be for Blue 07 as it's richer in colour with warming green undertones. To balance the kitchen walls I would suggest going lighter such as White 04 or Grey 02."
Blues also look great in a bathroom, with Vanessa's personal favourite being Blue 111. If you decide to go for a cooler blue in the bedroom (read up here to know how to pick the best shade for your room), just be sure to warm it up for winter with lots of heavy fabrics and texture like layered throws at the foot of the bed and a chunky wool weave rug.
"My favourite spaces to see it in is the bathroom for a splash of colour, though it also works well in an open plan living and kitchen area."

Vanessa Agyemang
Say it with Lick
If you want to nail Pantone's Classic Blue, then our NHS Blue 111 is for you. Otherwise, stick to dark and comforting blues for autumn and winter like Blue 06 and Blue 07. A failsafe colour coupling for deep blue is done for you in our Animal 01 wallpaper where Blue 07 and Yellow 02 show they get along like a house on fire – the good, warming kind rather than an actual house fire.
Follow the fast pack with red and black
The worlds of fashion and interiors don't always collide, but they do bear influence on one another. No matter what fashion magazine you pick up this autumn, you're more than likely to read about two particular colour trends – maxi red and pitch black. Designers from Dolce & Gabbana to Balenciaga took their collections to the catwalk in head-to-toe black, emphasising just how boldly you should run with it, and the same can be said for red, with trousers suits, maxi dresses and a sequin affair or two by Christoper Kane encouraging us all to see red.
Why it's trending
Perhaps because these two colours are the antithesis to summer's sorbet shades, Perhaps because last year's white winter trend needed a shake-up, Perhaps because both black and red are hibernation hues – black for the (sad) fact that the nights are drawing in earlier and red for the fireside embers we're more than a bit looking forward to seeing again. Or perhaps, it's a combination of all three…
Where to use it
Black floorboards are an easy home update and work in any room of the home, but if you're feeling adventurous, apply your favourite black paint over all of walls and the ceiling in the bedroom to create a sensual space but one that feels snug and secure too. Read more on how to create a soothing bedroom environment.
For autumn, Vanessa suggests: Black 02 in a bedroom. "It's such an underrated colour and works especially well when used on a two-tone wall with either White 04 or White 05." Red is a colour we love in a dining room but it's also fun to apply in a kitchen where it's energising effect is put to good use.
"Wallpapers like Pattern 02 offer a very soft introduction to red, and don't dominate a space, but instead create enough of a repeat pattern to be noticed."

Vanessa Agyemang
Say it with Lick
To really roll with red, try our dusty poppy tone, Red 02. Or for a quieter take on the trend, a red patterned wallpaper like Coral 01 or Pattern 02 in a playroom will do the trick nicely. And to incorporate the black colour trend, keep the tones winter warm with Black 02 that's velvety smooth.