5 ways to incorporate Pantone's Colour Of The Year for 2020 in your interior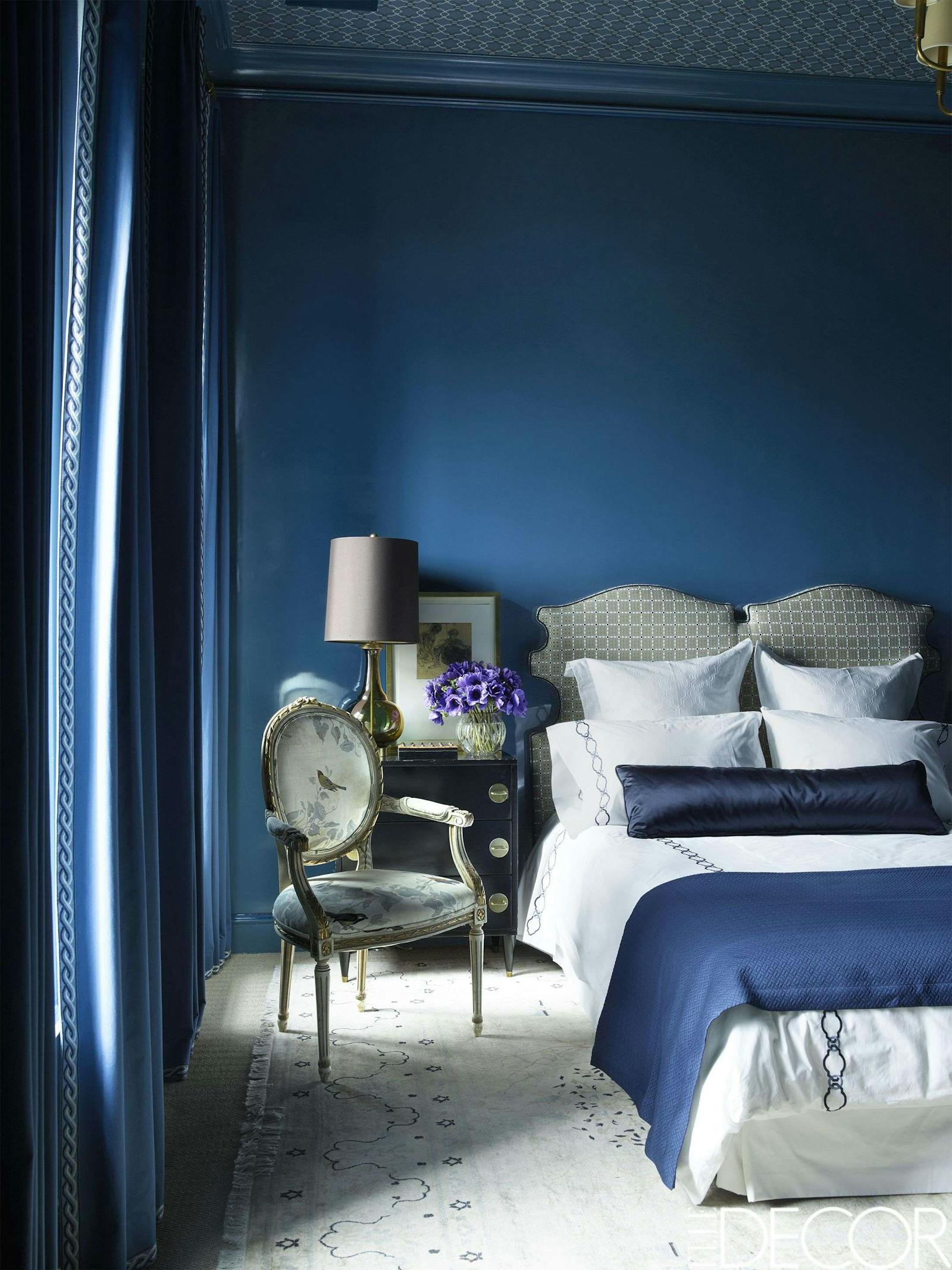 Back in December Pantone made their annual announcement for next year's colour. This time they chose Classic Blue, which Laurie Pressman, the vice president of the Pantone Colour Institute described as "a colour that anticipates what's going to happen next".
With that in mind, we present to you what's going to happen next in interior design and decoration. Lick carefully curated a selection of ways in which you can incorporate the Pantone 2020 colour in your home - from paint to cushions, so you can keep up with the current trend and stand out amongst your friends.
1. Paint it blue
It's time to refresh those old walls and bring a new life into your home. What better time to do that than now? The blue paint is here to stay, at least for 2020. Use it for a complete makeover of the bedroom or the living room to create a stylish environment for your furniture and accessories. You can also play with your imagination and use the blue colour to accentuate on the interior doors, or even just to paint the kitchen cupboards and drawers.
Have a look at some interior inspiration below.
2. Make the statement wall dream a reality
According to Pantone's website, the 19-4052 Classic Blue colour is timeless, simple, clean and elegant. "Suggestive of the sky at dusk", it has a calming effect that will reflect on your senses and will, therefore, make your home a place you'd actually want to spend as much time as possible at. Now, if you're not 100% ready to paint all your walls blue, or maybe you've secretly wanted to jump on the "statement wall" trend, this is the right time to do it. You can focus on the wall behind the bed in the master bedroom, or you can easily paint that big column in your living room to divide the space and make it look bigger.
Not sure how to do it? Here are some suggestions.
3. Decorate the rooms
If you're worried about colour matches and what would go well with Classic blue, we've got you covered. This dark and calming colour goes well with crisp, bright and well-defined colours. Focus on white, light grey and light wood to create a killer colour combo that will make your place more homely, without cheating on the elegance and aristocracy of Classic blue.
Shades like black and all dark versions of the main colours will mute the intensity of this dark blue and will merge with it in a way that will make the place dull and kill its personality.
Here are some good examples about ways to incorporate Classic blue in your interior design, be it bedding, kitchen accessories or simple decoration items.
4. Accessorise
Don't forget that the devil's in the details. Classic blue's elegance can work with both clean, minimalistic objects and materials, as well as with massive, antique decoration that would completely transform your home into the palace of your dreams.
If you want to keep it simple, we suggest that you work with more useful items in your home. Focus on objects that are practical and play a significant role in your daily life. We suggest that you paint the shelves in this blue colour and have them placed on a contrasting white wall. Add white frames and use them for whatever you please - photography prints, typography, illustrations or simply a well-defined place for post-it notes (let's face it - we all need that).
If minimalism is so 2012 for you, we have another suggestion. Go vintage, go antique, go full-on maximalism. It's time to invest your imagination in various DIY projects to add more and more personality to your home. Massive decoration in silver, bronze or off white is your friend. Experiment and find the best fit for your style.
Bonus tip: Combine Classic blue with white porcelain, marble or cement to accentuate on this classy shade. If you're an art lover, it's time to visit your local gallery or sculpture atelier - who knows, maybe the perfect addition to your new trendy home will be waiting for you there. You'll thank us later.
5. Don't forget the exterior
As much as we hate to admit it, people do judge the book by its cover. Want them to read yours? Then you have to stand out.
"Imprinted in our psyches as a restful colour, PANTONE 19-4052 Classic Blue brings a sense of peace and tranquility to the human spirit, offering refuge" - by following this motto you can create your own sanctuary that will become one with the sky at dusk. Be one with nature and embrace blue as the main colour to paint your house, countryside cottage or store with. Your effort certainly won't go unnoticed.
With seven shades of blue, Lick will help you decorate your home in no time… or, precisely, in two coats time. Stay tuned for our colour collection.