How to use different decorating tools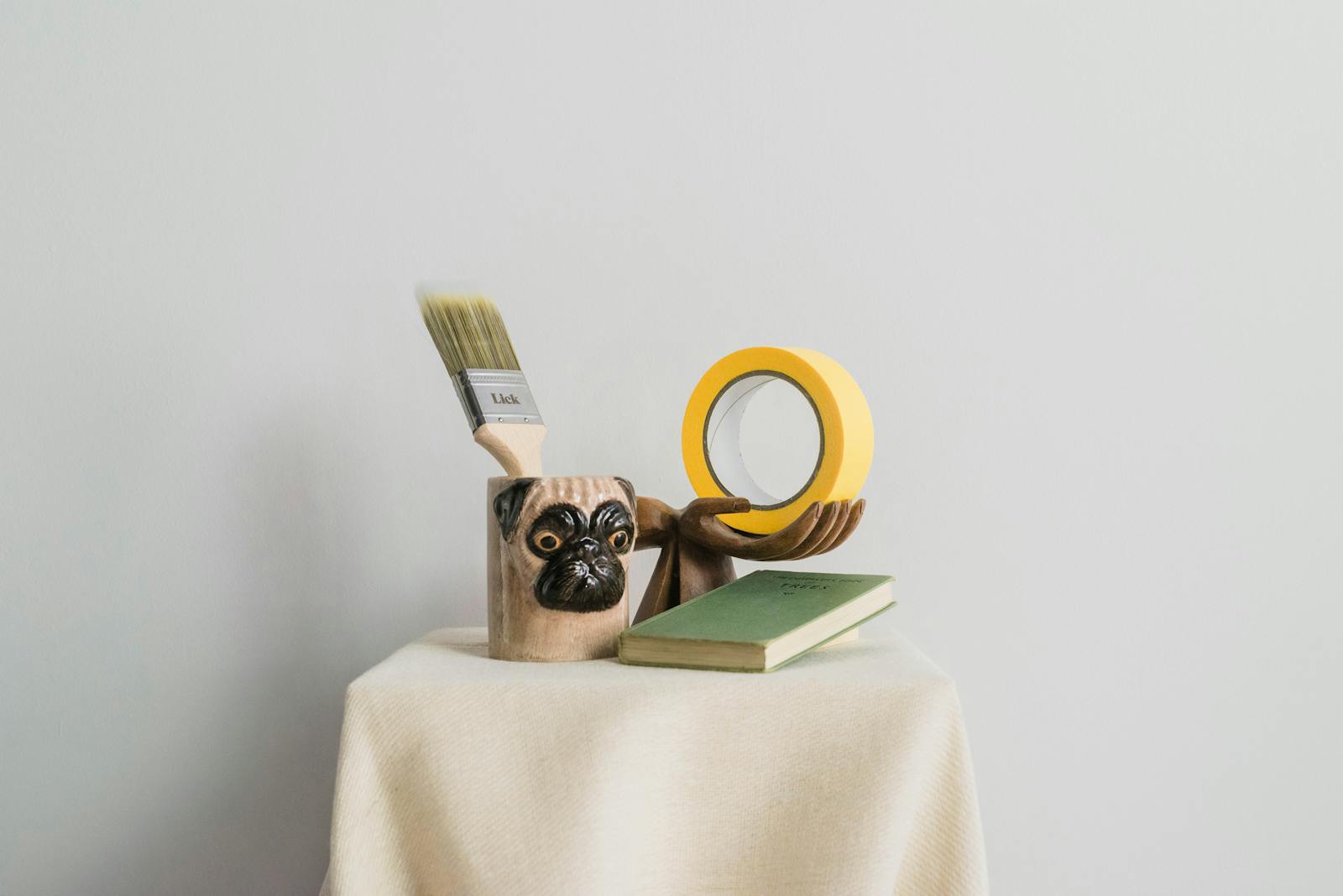 A major part of decorating success? Arming yourself with the right tools.
Navigating your way through the decor aisle can be daunting, we know. If you've ever stepped into a DIY store and walked out feeling slightly overwhelmed, we're here to simplify matters a little. Gather the goods you need using the list below.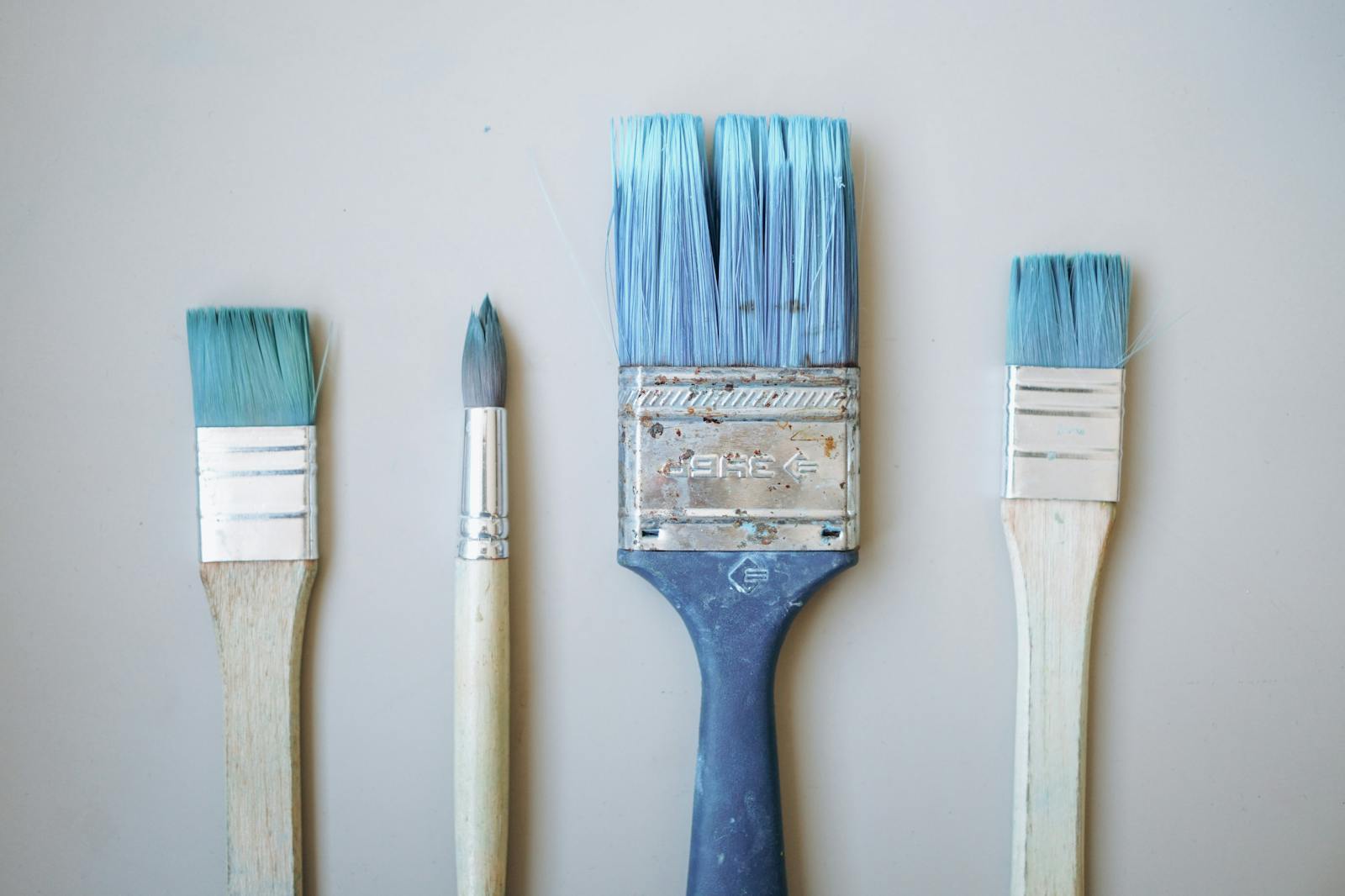 Choosing the right brush makes the painting a lot easier.
Brushes
Along with a quality tin of paint, the right paintbrush is essential for a flawless finish. Invest in a 2-inch angled brush to 'cut in' the edges so you can reach all those inner nooks and crannies. It's easy to control so you'll also find it useful for painting door and window frames.
Rollers
Use a large roller to apply paint to bigger surface areas three times faster than you would using a paintbrush. Invest in a mini roller for tight corners and to blend your cut in edges.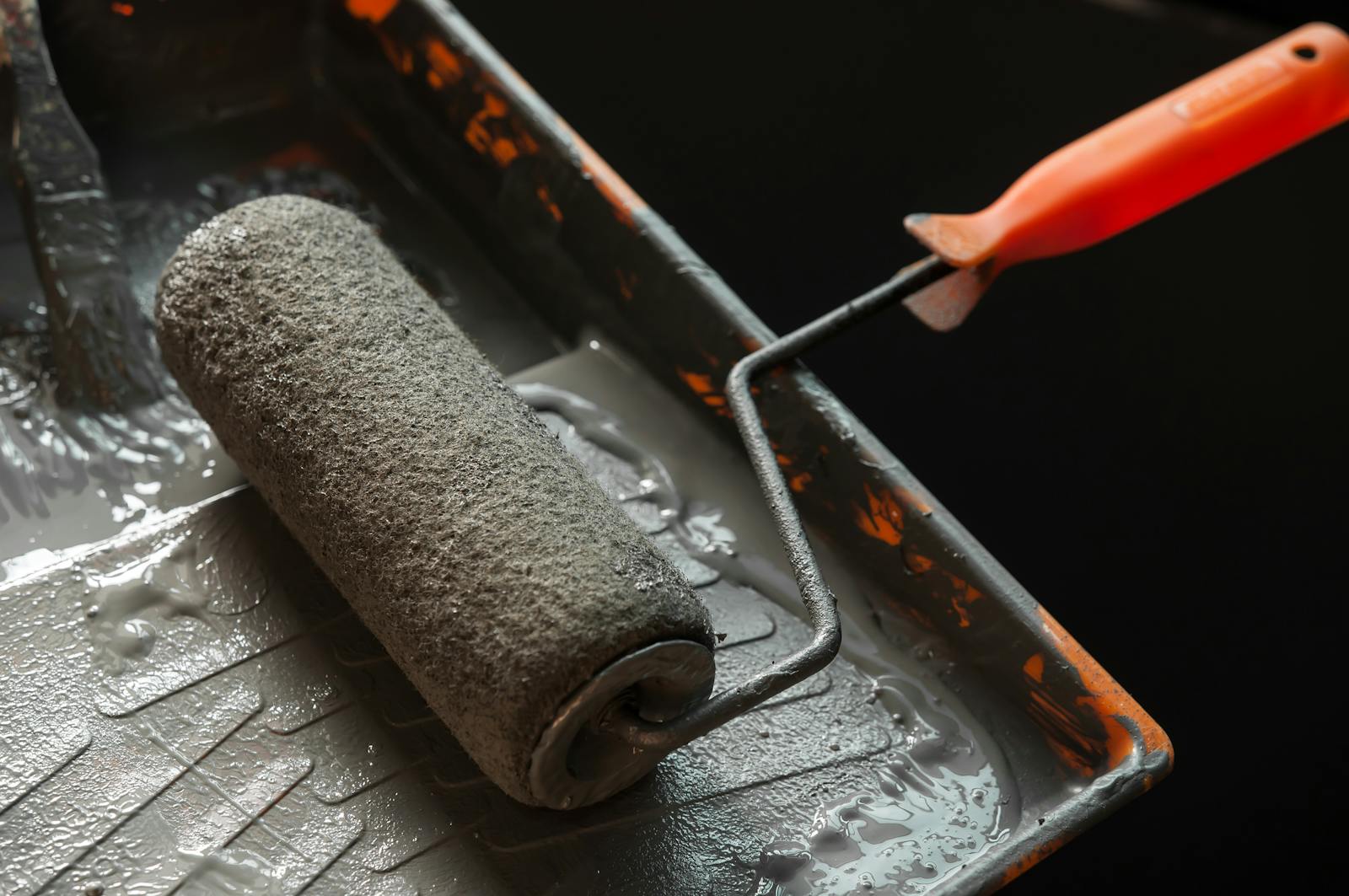 A good tray is a must when painting with a roller.
Painting tray
Pour your paint out into a tray that you can easily dip your roller into. Look for a stable base with a deep enough pit and invest in some disposable liners to save yourselves the scrubbing hassle.
Wallpaper adhesive/paste
Hang wallpaper up with a lick of high-quality wallpaper and adhesive and it's up there for the long haul. Lay a trimmed sheet of wallpaper down on a table and apply a thin film of wallpaper paste on the back using a paint roller. Allow the paste to soak in (using the manufacturer's recommended time) and proceed to hang.
(Tip: Find out whether your wallpaper material requires a specific paste before you buy. You can get wallpaper paste as a powder to mix with water,  but we'd recommend investing in ready-mixed adhesive to save time.)
Masking tape
What DIY project does good old fashioned masking tape not help with? Use masking tape (AKA painter's tape) to protect those areas that you don't want splatters of paint on. Simply mask off your skirting board and the edge of your flooring before getting your paint on. Trust us, it'll stay put.
(Tip: Remove masking tape immediately after painting to avoid peeling off any of your handywork.)
Steamers
Sick of the sight of your current wallpaper? Remove it using a wallpaper steamer. It works by using hot water to soften the wallpaper adhesive so it comes off with easel. It's a lot quicker than tackling the entire area with a stripping knife. Which takes us nicely to the next tool…
Wallpaper stripping knife
Get rid of your wallpaper traditional way - using a sharp wallpaper stripping knife. We'd recommend using a 4-inch wide stripping knife and using sharp and short movements to strip your wallpaper off.
Protective glasses and masks
Safety first. Slip on some safety glasses to protect your eyes from any sawdust or old peeling paint. Put a mask on to protect yourself from any fumes.
(Tip: At Lick, we've designed our paint to be fume-free and low in VOC.)
Filler/caulk
Deal with any holes or gaps in your wall by adding filler or caulk for a smooth and solid surface to paint/paper on. The difference? Filler sets hard and can be sanded smooth, so it's best to use pre-painting or wallpapering. Caulk is a better choice for flexible fillings, such as around windows and stairs.
Filling knife
Use a filling knife to apply filler into those holes and gaps. Choose one with a stainless steel blade and a comfy handle for easy use.
Scraper
Get a sturdy wide scraper to (you guessed it) scrape away old paint and wallpaper.
Sandpaper
Keep a few pieces of sandpaper at hand to sand down your freshly filled in walls and smooth away any bumpy surfaces before painting or wallpapering. (It's actually quite enjoyable...)
Drop cloth
Usually made of canvas or plastic (we'd recommend canvas), use a drop cloth to protect your floors and furnishings from paint splodges and splatters.
Extension handle
Use an extension handle to make it easier for you to reach high walls and ceilings with your paint roller.