How to style floral wallpapers with colour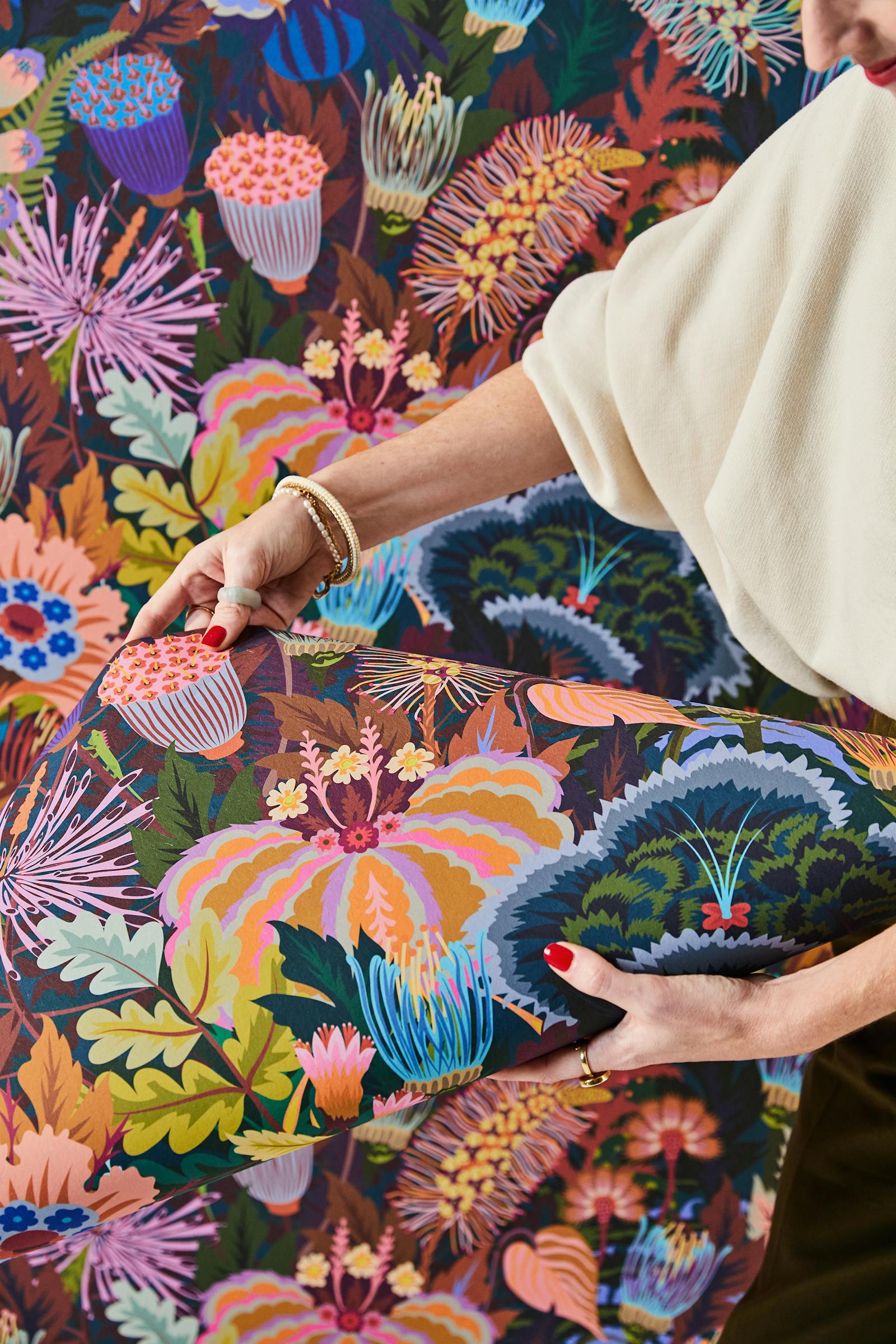 How to pair Natasha Coverdale's wallpaper designs with: colour
One of the things that team Lick love most about designer and illustrator Natasha Coverdale's work is its use of colour with zero abandon. Even if you were to use one of her wallpaper designs  on just a small section of a room – such as within an alcove or recessed section of wall – it will offer up a huge serving of vibrancy and joie de vivre.
Focusing for a moment on the amount of colour rather than Natasha's fantastical florals, you need to ask yourself this question: do you want to dial up the colour statement in your room or dial it down? Because that's essentially the two routes that you can go down when you're choosing which paint colours to match with your wallpaper.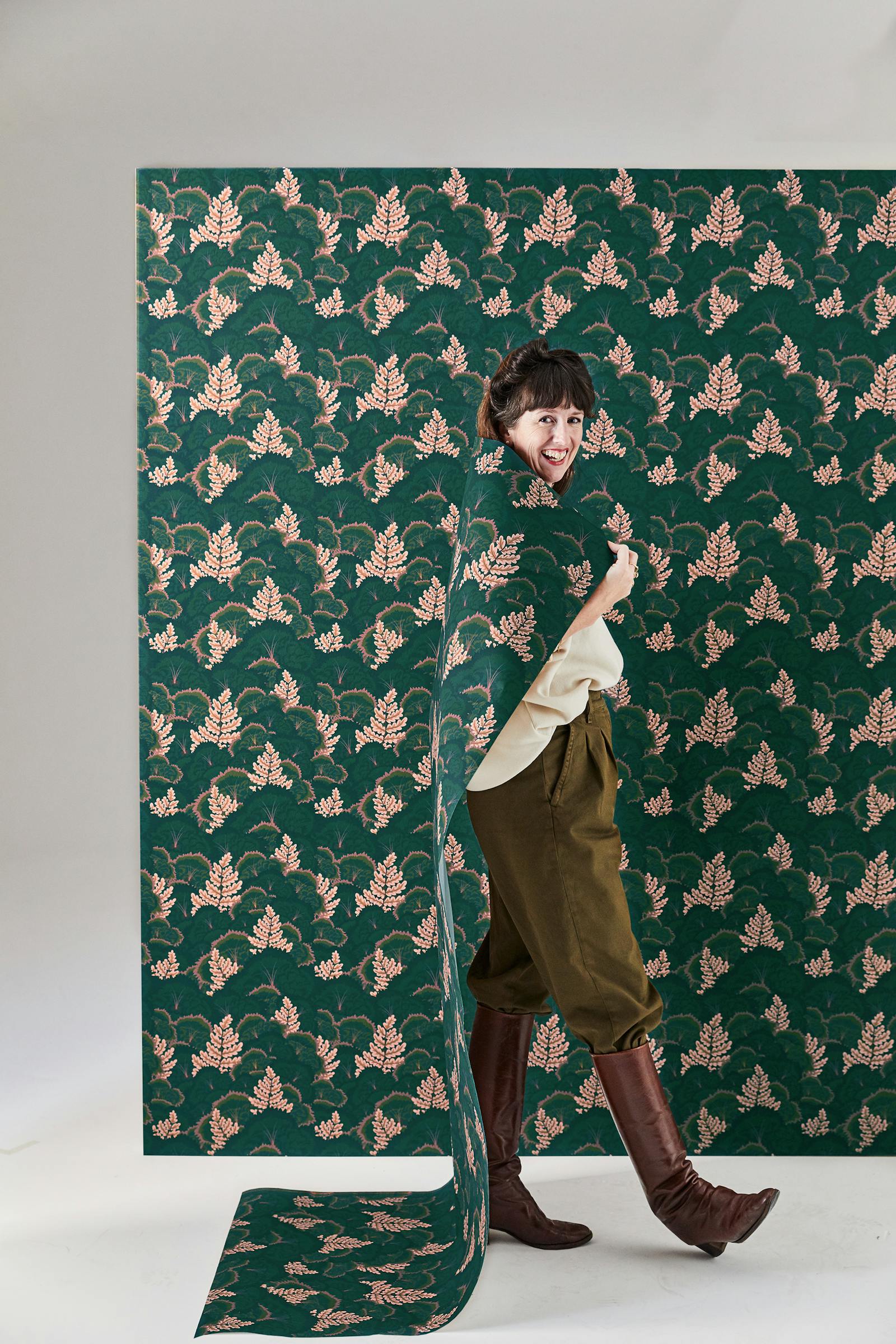 Natasha Coverdale - Artist and botanical enthusiast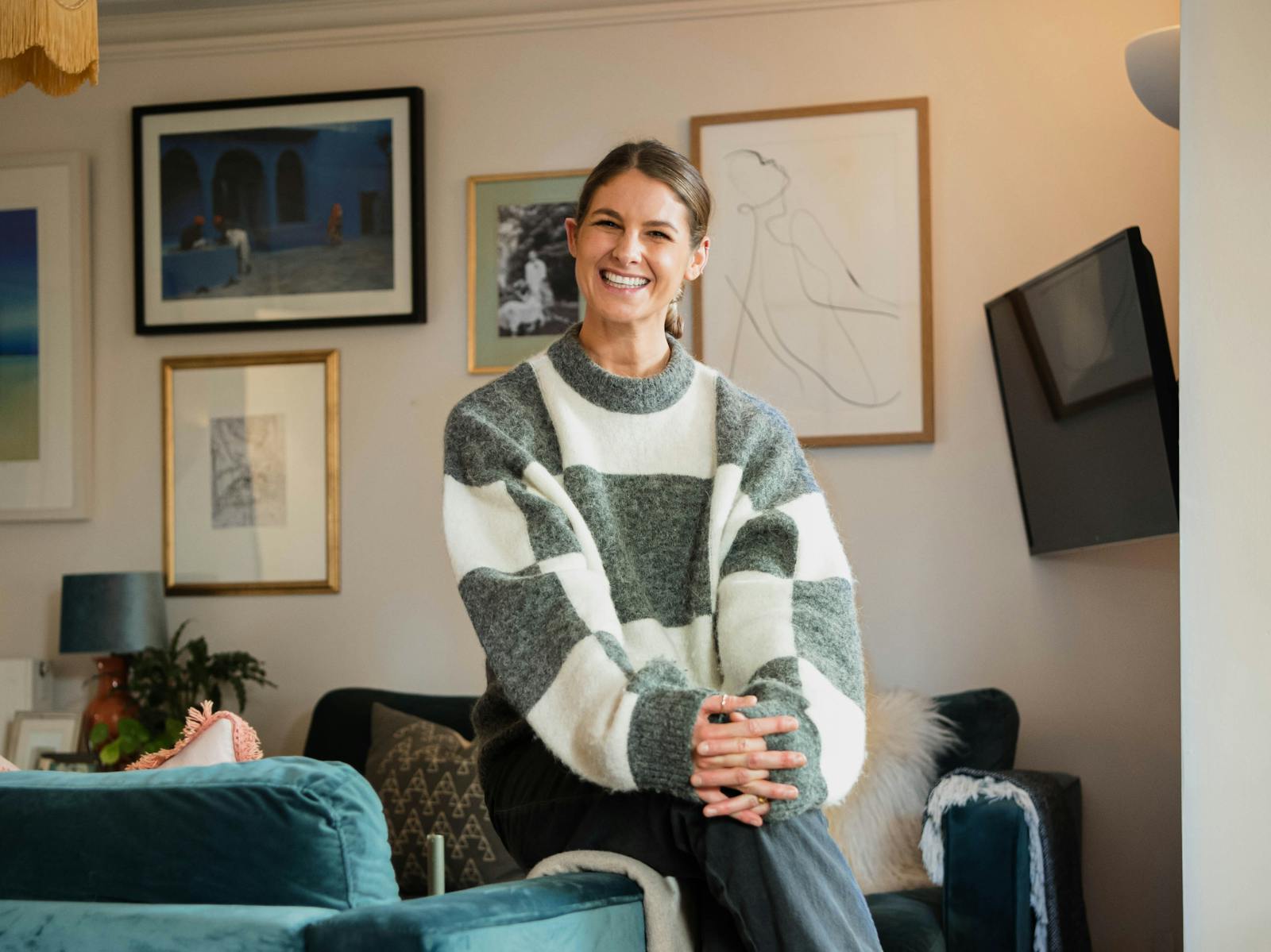 Tash - Lick's Head Colour Specialist
We asked Tash to put together her dream colour palettes for all four Lick x Studio Coverdale wallpapers, for each one putting forward a bolder option for the brave-hearted who love nothing more than a riot of colour as well as a softer colour scheme suggestion so both ends of the colour spectrum are satisfied.
The soft scheme
Home in one the more delicate shades of pink here. You could try either Pink 01 or White 03 on the ceiling and add dashes of light blue unless you want your scheme to be entirely rosy. Paired best with Pink 01, Pink 02, Blue 01 and White 03.
The bold option
This palette is all about celebrating the two major hues in Electric Poppies 01 – that beautiful blush pink and burst of forget-me-not blue. I love the idea of walls in pink and putting contrasting Blue 05 on any woodwork. Paired best with Pink 03 and Blue 05.
The soft scheme
This is such a dark and dramatic wallpaper that a creamy white like White 03 just breaks it down a bit without losing any of its warmth. Use Pink 02 as an accent colour, or, leave white altogether if you want to keep things colourful and paint any surface not wallpapered in pink. Paired best with White 03 and Pink 02.
The bold option
This is where we really run with the green theme and it makes me feel so excited just saying so. These three greens are all based on the greens you see in Natasha's foliage so just imagine all of them working together in the room bouncing off one another and balancing each other out – heaven. Paired best with Green 04, Green 05 and Green 06.
The soft scheme
It's hard to temper a wallpaper like Mars Meadow 01 – that's not what it's about. This colour scheme is more to let the wallpaper be the pride and joy of the room so that your paint colour doesn't act as a distraction. Consider Blue 01 on your ceiling rather than White 02 – it's a welcome surprise but a gentle one. Paired best with Blue 01, Blue 03 and White 02.
The bold option
These three hues combine with Natasha's kaleidoscopic use of colour to incredible effect. Olive green is an understated hue in the paper so I like the idea of giving that more airtime through Green 05. The same applies to the teal tones. I like to think of this palette as celebrating the unsung heroes in the wallpaper. Paired best with Teal 03, Blue 07 and Green 05.
The soft scheme
Biscuit-y beige, moreish yellow-based white, and barely-there blue – what a mellow mix to accompany the harvest hues of Mars Meadow 02. Paired best with Blue 03, White 03 and Beige 02
The bold option
As comforting as this wallpaper is, there are plenty of vibrant colours bubbling away from petal to petal. So sing them loudly and proudly with a rich, warming, intense colour palette made up of fire ember hues. It's a dream autumn scheme. Paired best with Yellow 02, Orange 02 and Red 03.