How to prep a room for wallpapering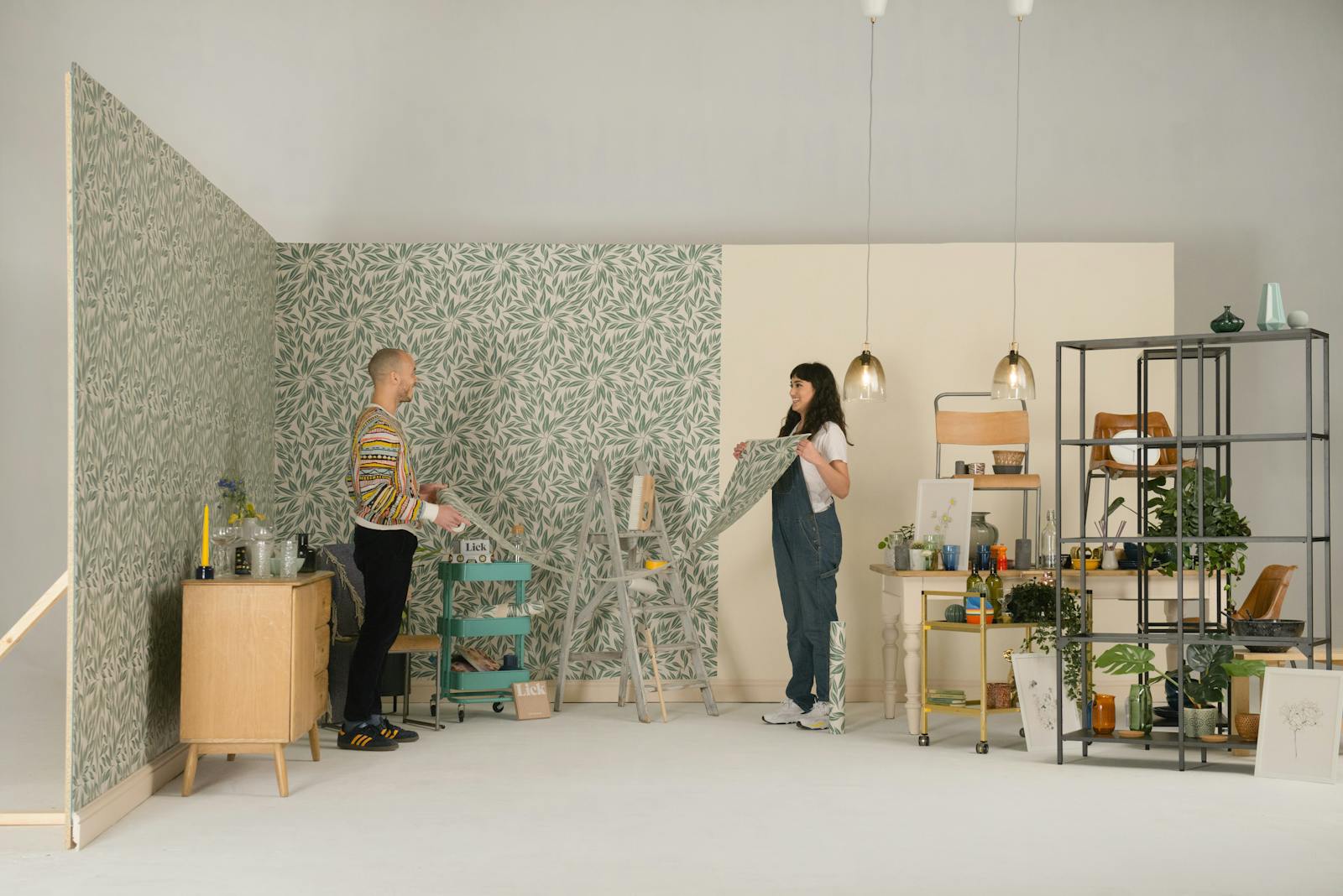 If you want to become a true wallpapering maestro, start by learning how to prepare a room for wallpaper like an expert. Master the prep steps and you're halfway there on your journey to a smooth and professionally papered finish. As tempting as it may be to dive right into the actual application, trust us, the little extra time investment will be so worth it.

How to prepare walls for wallpaper: what you'll need 

Gather your gear: 
Dust sheets 
Paste brush 
Sugar soap
Sponge, gloves and a bucket 
Stripping knife
Wall filler and filling knife
Sandpaper 
Protective mask and safety glasses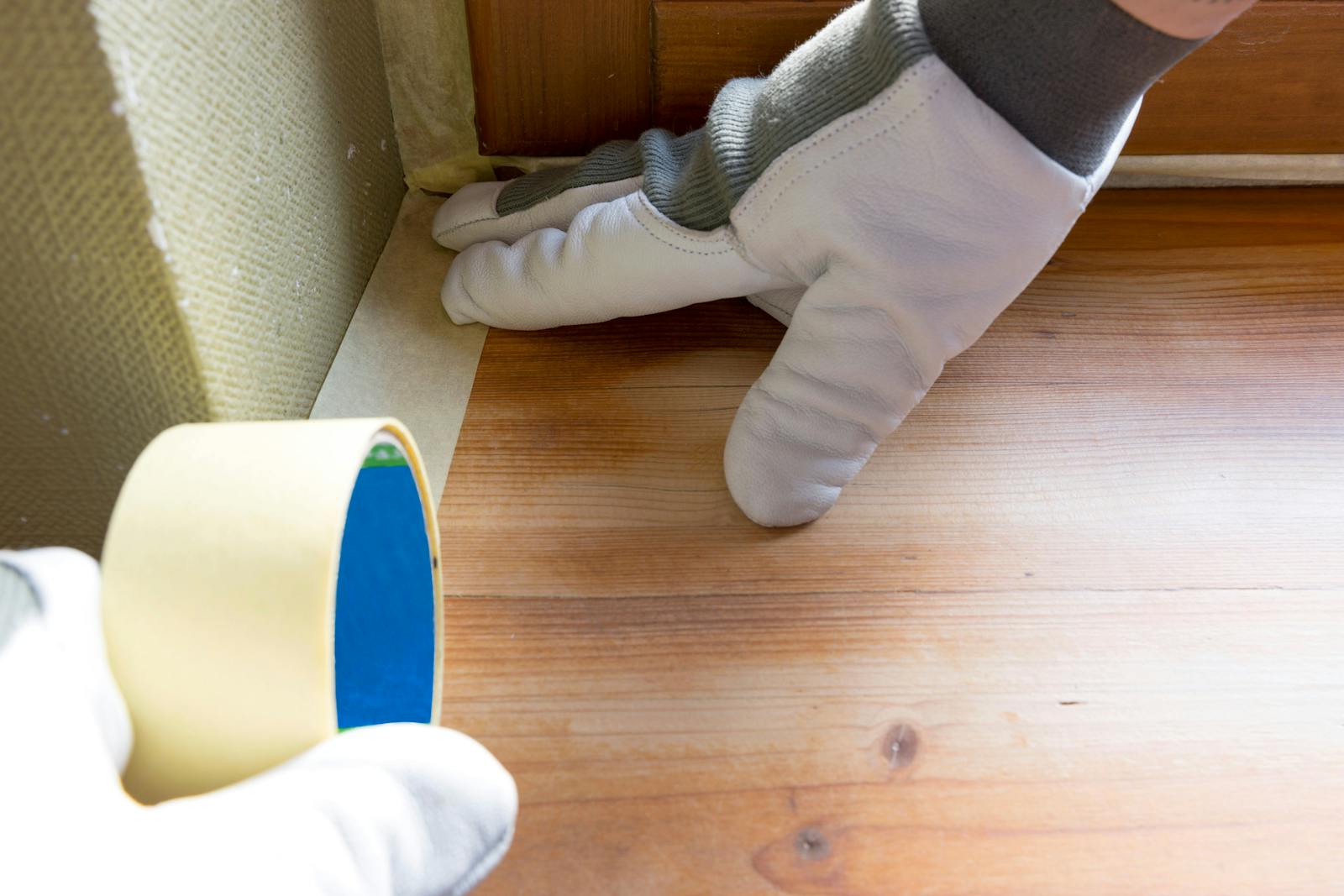 Fail to prepare, prepare for MESS
How to prepare walls for wallpaper: how to set up 

Got everything together? Time to get your working space ready: 
Give yourselves a little more space to work by ridding the room of as many items and as much furniture as you can. If it's too heavy (or you just don't have anywhere else to move it), scoot it over to the middle of the room and cover with dust sheets. 
Measure the room and work out how much wallpaper you'll actually need. Get a little extra (we'd recommend 10% extra) to allow for wastage. 
Time to strip off any old wallpaper and paint. For wallpaper, we'd recommend using a good old stripping knife to start with. Carefully strip off sections of wallpaper, taking care not to damage the wall behind. If you're struggling, soften up old wallpaper with a sponge dipped in hot water for easier removal. If you're really struggling, invest in (or borrow) a steam wallpaper stripper and get the job done a lot more quickly (learn how to use a wallpaper steamer here). 
Want to get rid of old, peeling paint? Get a smooth finish by sanding away any flakes or patches with a fine piece of sandpaper. 
Once your surfaces are free of wallpaper and paint, take a closer look for any cracks in the walls. Fill in any holes or gaps with filler for an even surface. Wait for the filler to dry before sanding smooth with a piece of fine sandpaper. 
Put on a pair of rubber gloves and prepare to scrub. Clean all surfaces that are to be papered with a sugar soap and water solution. Wipe away soap traces with a damp and clean sponge and leave to dry overnight. 
What to consider when preparing walls for wallpaper

It's worth mentioning: 
Stripping your walls is messy business. Make sure your room is well-ventilated and use a protective mask if you have any suspicions about the presence of lead under the surface.
We know - prep work can result in quite a bit of a mess. Clear everything up before you start hanging wallpaper for a clean working space (read more on where to start with wallpapering here). 
--
There you have it - a fully prepped room that's ready for your handywork. Take a deep breath and prepare to paper...