How to prep a room for painting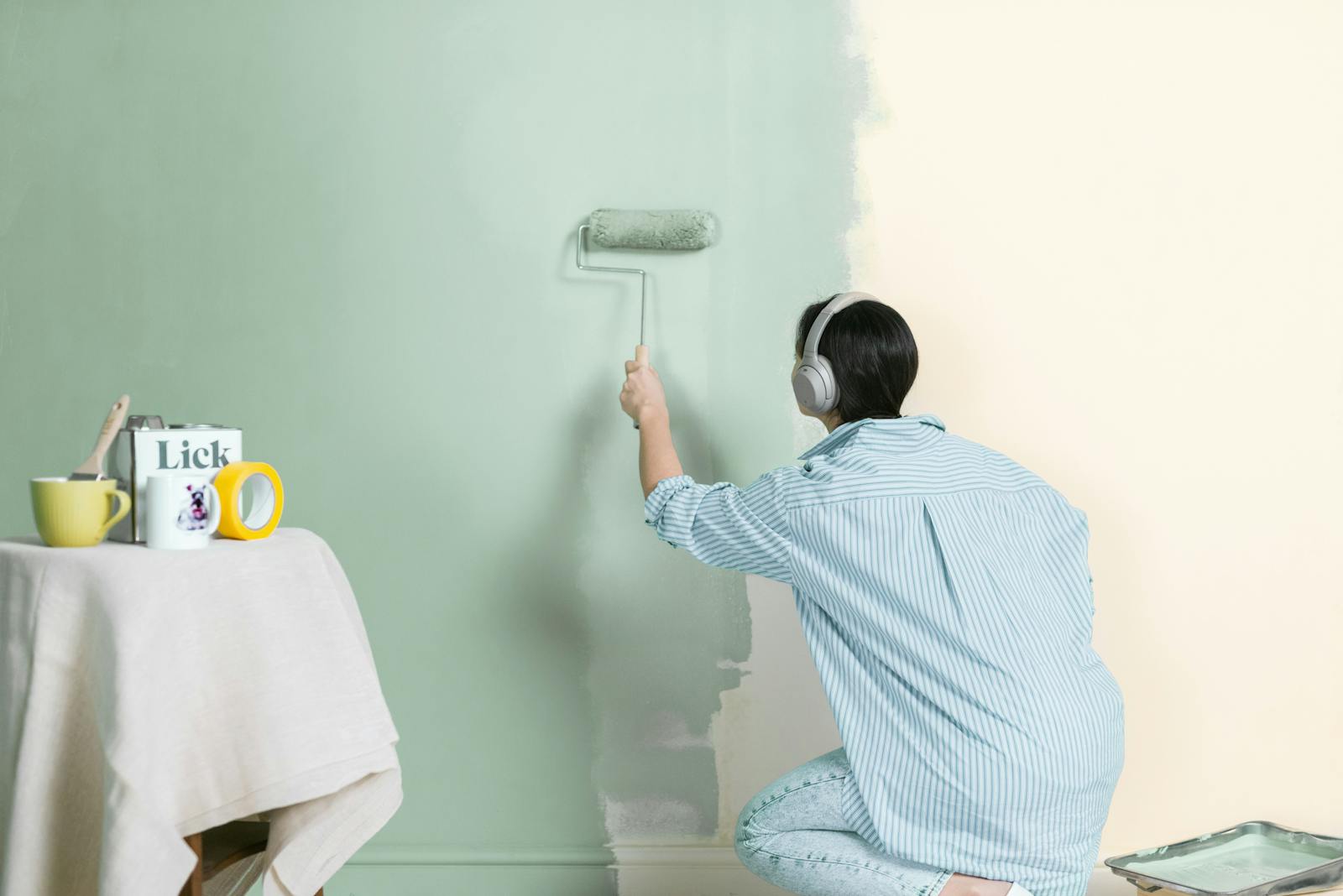 As they say: fail to prepare and you prepare to fail. When it comes to painting walls, this couldn't be any truer. Learn how to prep a room for painting and you're guaranteed a much smoother finish. Investing a little more time and care at the start is more than worth it.
Get one step closer in your quest to paint like a pro by getting to grips with how to prepare a room for painting. Read on for our guide on how to do it and what to watch out for.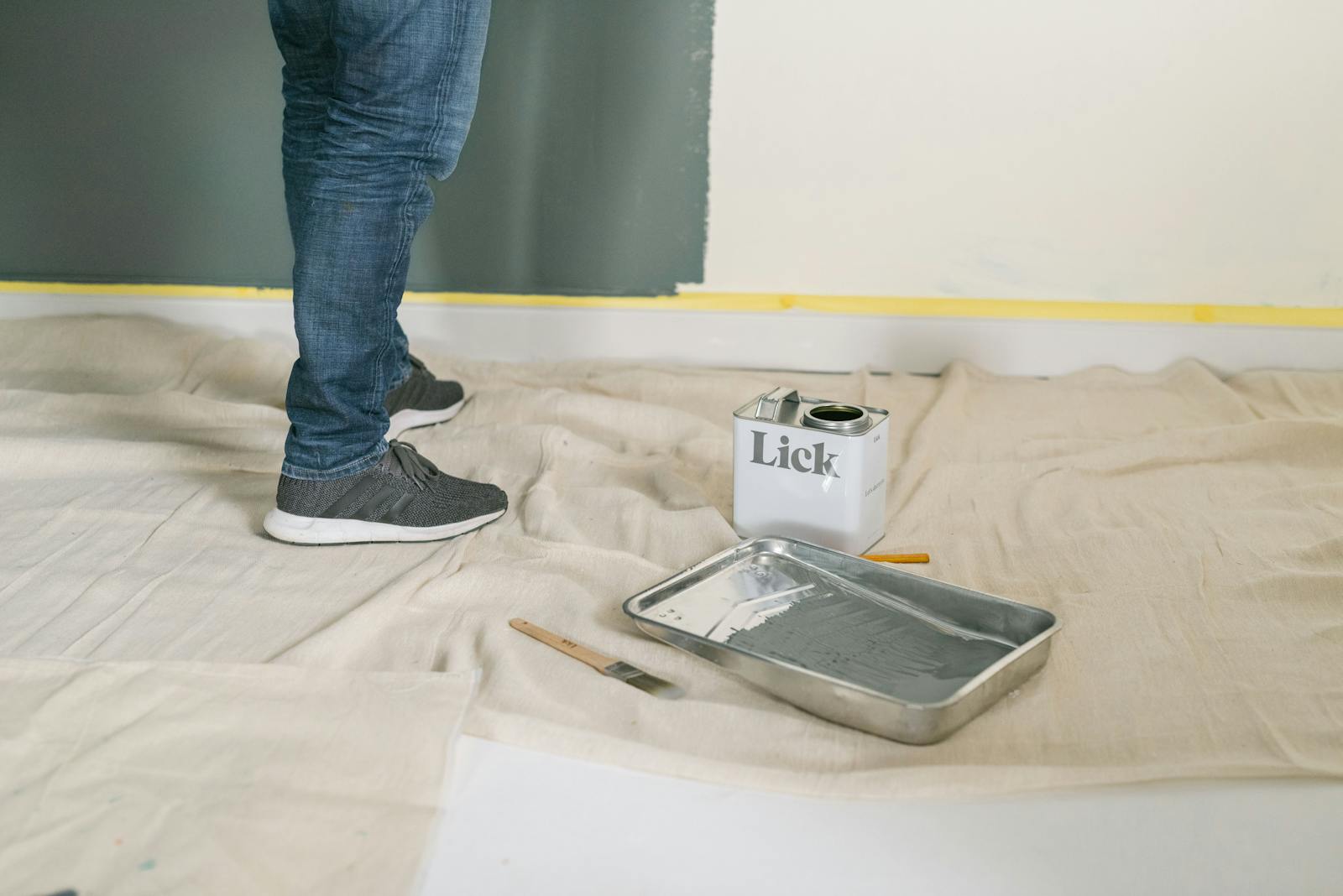 Spills? Yeah, they'll happen.
How to prep walls for painting: what you'll need

First, get your tools together. You'll need: 
Soap 
Sponge, gloves and a bucket 
Stripping knife 
Filler and filling knife
Protective sheets 
Sandpaper
How to set up

Got everything you need? Get started with the following steps: 
Remove as much of your furniture as you can. If it's too heavy to lug too far, move it to the centre of the room and cover it up with protective sheets. 
Start by inspecting your walls carefully. Spot any holes and cracks? Clean any gaps with soap water (and rinse) before filling in carefully. Push filler in carefully using your filling knife until you're satisfied with the evenness. Leave to dry before smoothing down with a sandpaper
Tackle any flaky plaster or peeling paint by sanding with a fine sandpaper. For the most beautiful finish, you want your paint surface to be as smooth and even as possible. 
Make sure your walls are clean and dry before paint application. Pop your gloves on and clean surfaces using soap and water. Give the walls a final wipe down with a damp sponge to get rid of any traces of soap and leave to dry (thoroughly). 
Dealing with a freshly plastered wall? Apply a primer for the most vivid result. Make sure the primer is completely dry before applying any paint.
Working on a previously wallpapered surface? Peel-able wallpaper is easy to get rid off (the hint is in the name), but wallpaper hung with paste can be slightly trickier to remove. Take it off carefully using a stripping knife, taking extra care not to damage the plaster behind. 
If a few scraps of wallpaper are holding on for dear life, soak with a sponge and hot water to soften before stripping. Finish off by sanding lightly with a fresh piece of sandpaper.
Use tape for clean lines and corners.
What next?

Other than mentally preparing yourself for the task ahead, there's a few other things to bear in mind.
Figure out how much paint you'll need to buy. Start by measuring the length and height of each wall. Next, multiply both numbers to get the square footage. Take away the square footage of any door and windows that don't need painting and there you have it - the amount of paint you'll need. Oh, and it's always a good idea to order extra paint to deal with future scuff marks or stains. 
Created a bit of a mess during all your prep work? It happens. Clean it all up to give yourselves ample working space. 
Although a paint roller is the best application tool for larger surfaces, invest in a couple of smaller brushes to reach trickier areas, such as around window frames and behind radiators. Read our tips on how to paint a radiator.
Don't forget to get the trusty masking tape you'll need to protect your skirting boards and switches from splatters. 
Follow all the steps above and you're good to go.
--
Now for the actual painting itself… check out our guide on how to paint a wall, or if you fancy trying wallpaper, learn where to start with hanging wallpaper here.