How to paint your front door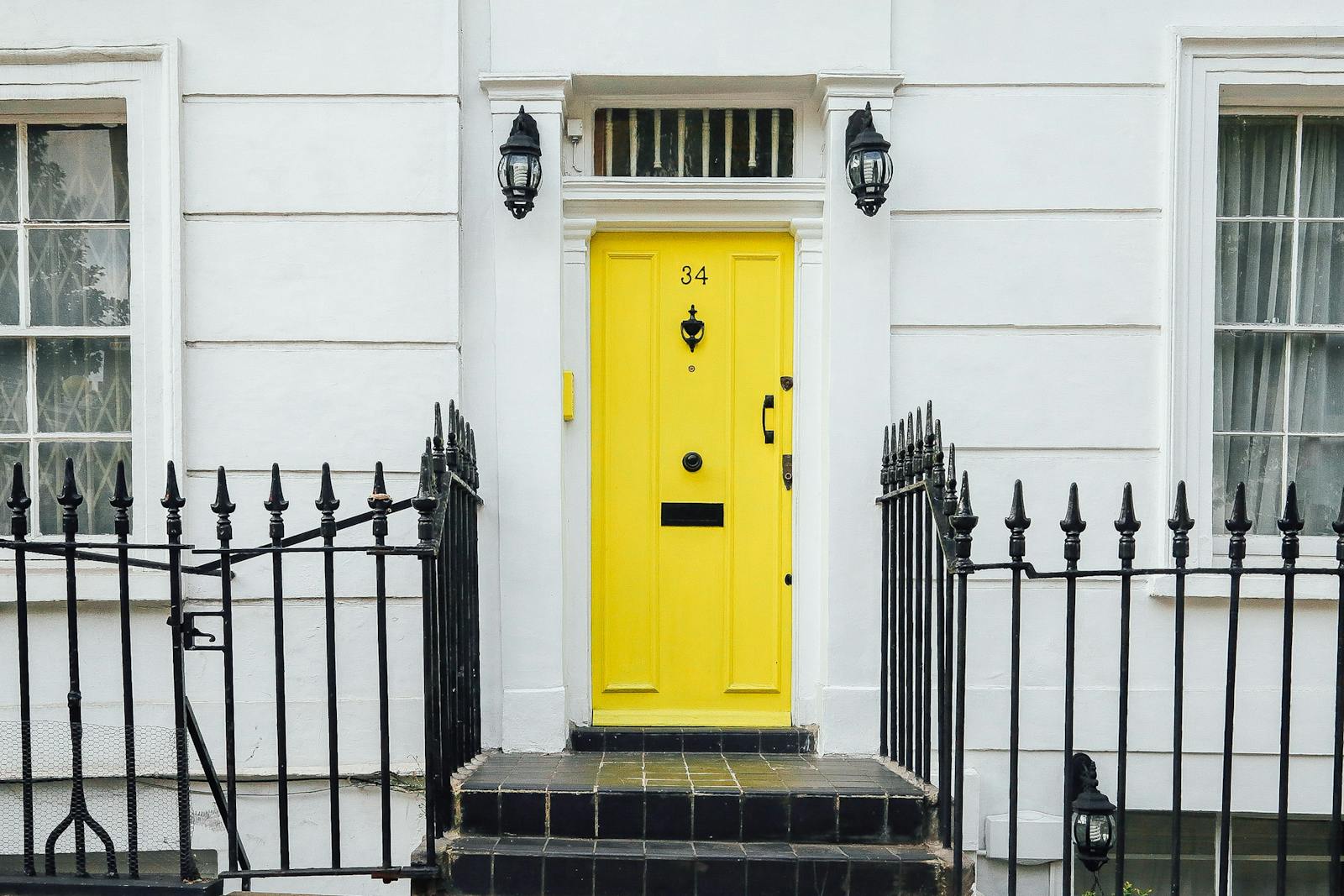 We all know that a fresh lick of paint on the walls can transform the appearance of a room, but what about the exterior of your home? Spice up the outside of your property by painting your front door. First impressions matter and it's the first thing your guests (and you) are going to see.
Not quite sure where to start? Here's all you need to know on how to paint your front your door.
What to use
Tools and materials-wise, here's what you need:
A tin of weather-resistant exterior paint. Want to stick with a crisp and classic grey or make a statement with a dusty pink hue? Go on, dare to be different.
Paint stripper
Sandpaper
Masking tape
Exterior primer
Paintbrush
Paint roller and tray
Wide scraper
Sponge and bucket of water
Safety goggles, gloves and a protective mask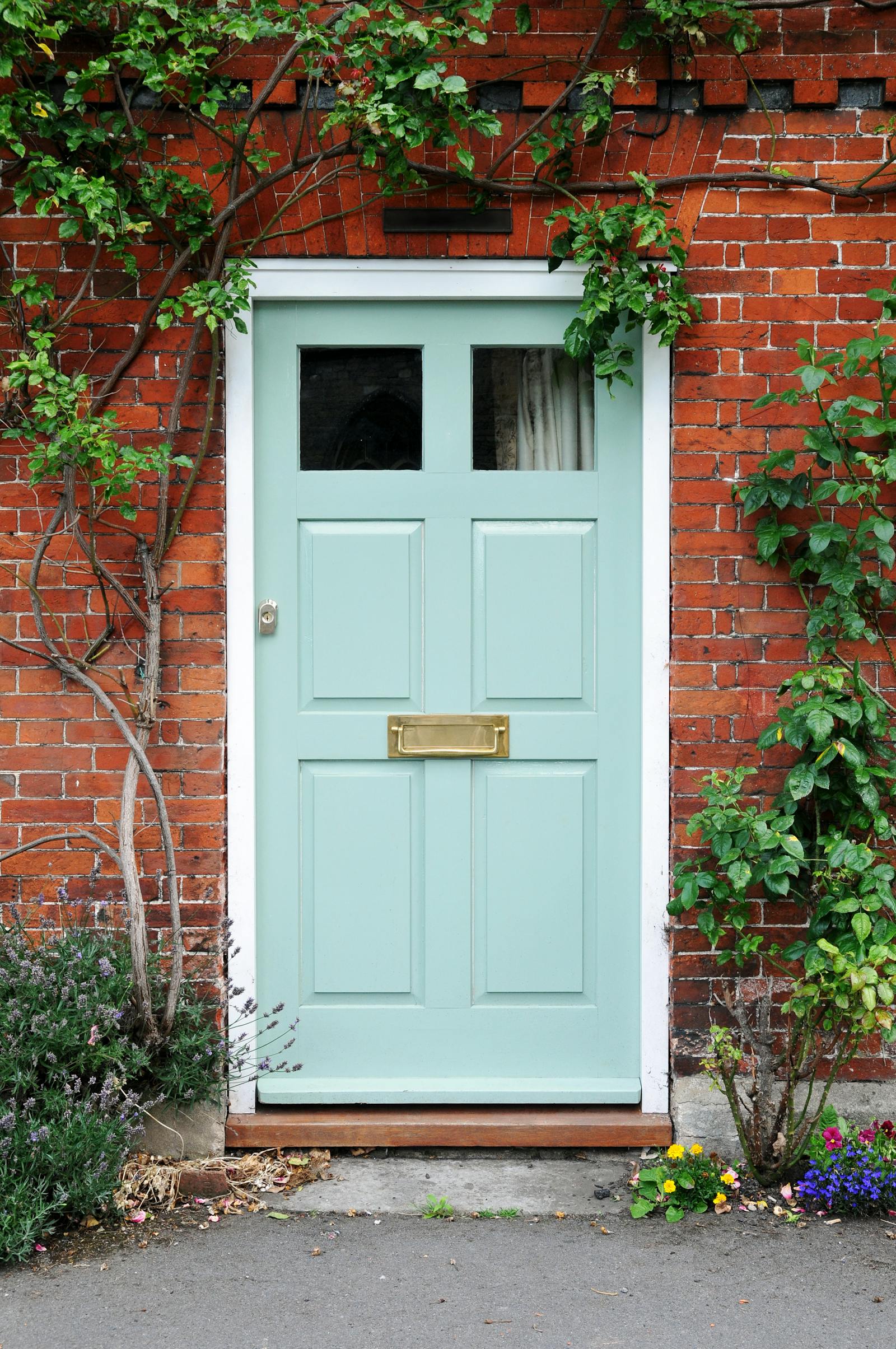 Before you paint, you'll need to prep.
How to prep
The secret to a flawlessly painted front door? Putting in the time to prep the surface before you even reach for that paintbrush. Trust us, it's worth putting in a little extra time so you can spend the rest of your days showing off that smooth, beautiful finish.
Here's what you need to do:
First, get that old and flaking paint off. Slip on your gloves and goggles and start by applying the paint stripper with a brush. Work it into every nook and cranny and leave on for the manufacturer's recommended amount of time.
Time up? Try scraping a small patch with a sturdy scraper. If the paint comes off easily, continue to scrape away until you're left with a bare wooden surface.
Wipe down the surface with a sponge soaked in warm water.
Put your dust mask on and sand the surface smooth using a piece of fine sandpaper.
Once the stripping and sanding are done, it's time to remove the door handle and wedge the door firmly open.
Apply a coat of exterior primer and leave to dry.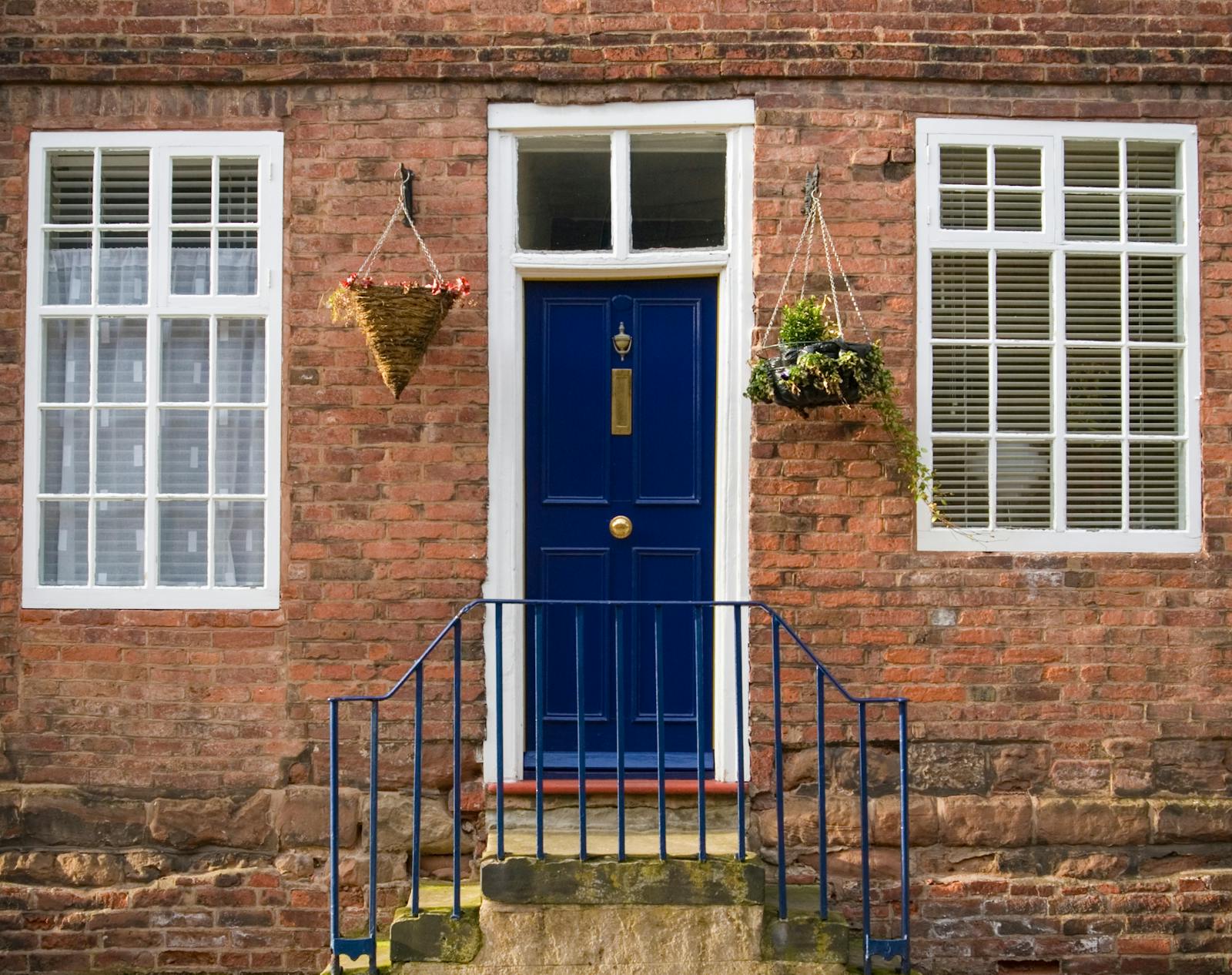 Prepped? Now for the painting...
How to do it
Time to paint:
For panel doors: Start by applying paint to the inner panels and the surrounding mouldings. Next, tackle the central areas working your way from top to bottom. Finish with the outer edges, including the exposed door edges right at the end.
For glazed doors: Affix masking tape around the edges of the glass panels to protect it from drips of paint. Start by painting the mouldings surrounding the glass, using a small angled paintbrush to cut in. Moving on to the outer edges, working from to bottom before finishing off with the exposed door edges.
For flush doors: Tackle in smaller sections, working your way from top to bottom in horizontal strokes. Carefully blend each section into the next while the paint is still wet, leaving the door edges for last.
--
Hurrah, all done! If you can (security permitting) - leave your front door open for as long as it takes to dry.
Note: All Lick paint is designed especially for interior painting. Need to renovate your rooms? We can help you with that. Just head over to our website and find the right colour for you.