How to paint furniture, wood, metal and other internal surfaces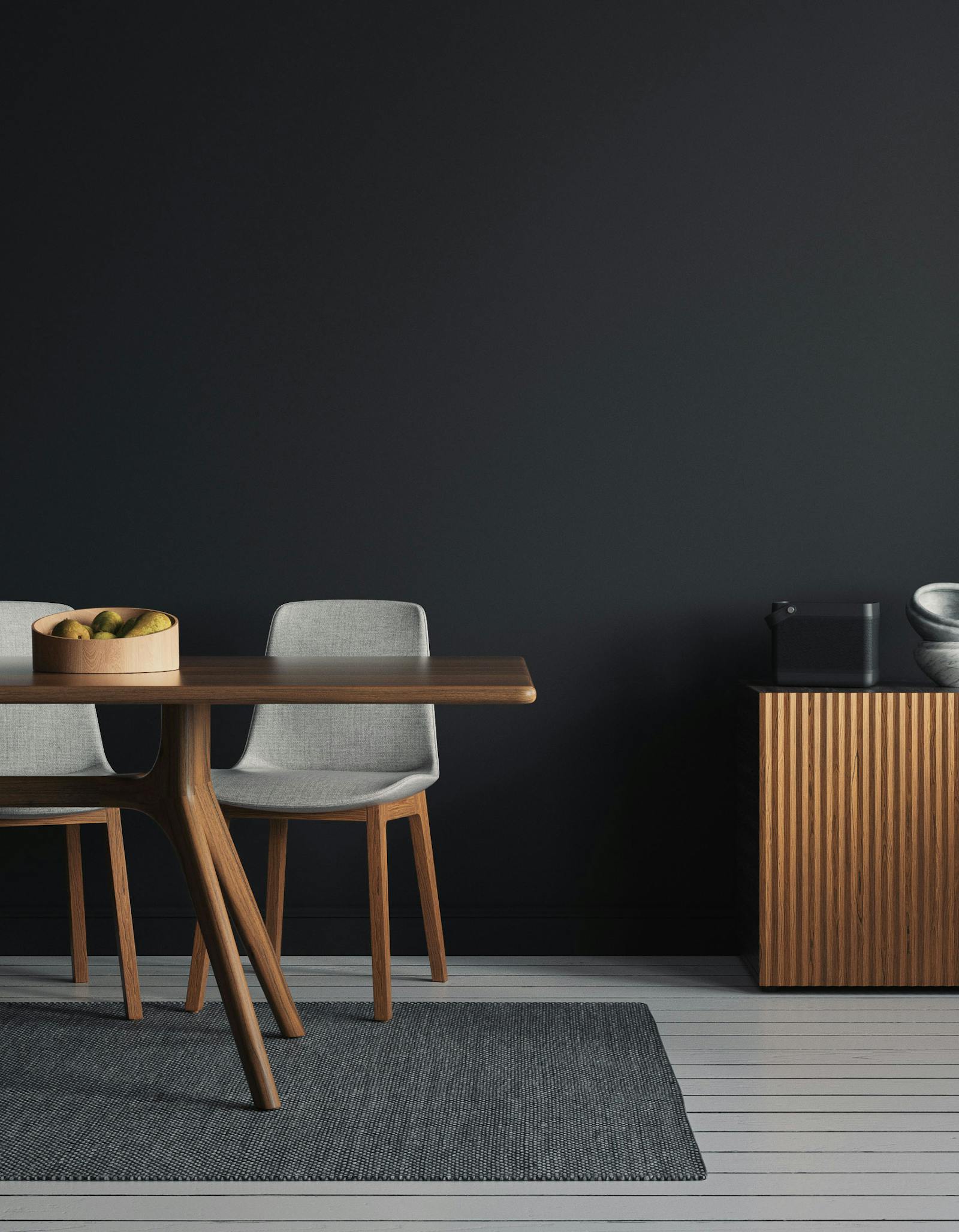 We often advise customers that Lick paint is so versatile that it can be used across many different types of domestic surface.
That sounds good – but what does it actually mean, and how can you paint surfaces as different as kitchen cabinets and radiators, and make sure that the finish not only looks good but also lasts?
We've set out below a quick guide on how you can use Lick paint to cover the different surfaces in your home, broken down by the most common surfaces you'll encounter. Where we think the surfaces require special consideration of their own we've linked to other, more in-depth pieces that we've prepared.
But, before we dive into each of these surfaces, we'd like to add a tiny note about primers. As we explain in this article, Lick paint is self-priming and doesn't need any primer to paint on normal walls. How great is that?
However, there are some surfaces where even Lick paint will require a primer to properly prepare the surface and give the paint something to adhere to.
Newly plastered walls
Fresh plaster is porous. Porous surfaces are thirsty surfaces, and if you paint onto porous surfaces without any prior treatment, then the first coat of paint will get absorbed (potentially unevenly), requiring more paint and more work to get a consistent finish.
For fresh plaster, we always recommend that you use a primer paint before you start your paint job in earnest. Alternatively, you can use a "mist coat" as the first coat for your wall.
A mist coat can be prepared by taking Lick paint and diluting it by 30% (so for every 700ml of Lick paint, you would add 300ml of water). The mist coat can then be applied, left to dry over a couple of hours, after which you'll be ready to crack on with painting your walls in earnest.
Wooden cabinets and furniture
You've gone to the flea market, found the cabinet of your dreams, hauled it home, wrestled it into place and… something doesn't work. Paint it!
If you've decided to paint your furniture (or kitchen cabinets, or doors) then the process is as follows:
1. Clean - using water with soapy water, taking care to rinse off afterwards;
2. Sand - using a Lick sanding block;
3. Clean – the furniture again to remove any detritus from the sanding, and leave to dry;
4. Prime – using a primer paint (wood primer if it's never been painted before, a multi-surface primer if it's already been painted or varnished), and leave to dry according to the instructions.
When it comes to painting furniture we would recommend using our eggshell paints, which have a higher sheen than our matts, and therefore are better for the heavy handling furniture will often receive. Alternatively, if you're painting in a high-contact area, like a doorknob or handles, then you may want to consider sealing the paint with wood varnish.
When you begin the actual painting, if your furniture has details like doors, start with these. Paint the door edges first, followed by any mouldings and inlay panels. Cover the surface with paint then use your brush to spread it evenly. Use consistent stroke patterns to ensure an even coverage. When the inlays are done, move on to the top and bottom rails then the side stiles. Once the doors are complete, move on to the surrounding framework. Once the front is done, paint the side panels before finishing with the top.
Radiators and metal surfaces
There's nothing worse than painstakingly matching our delicate Pink 01 to your room, expertly painting the whole space, just to notice your bright white radiator sticking out like a sore thumb, right?
Right.
We've got something for you.
Window frames
If you're lucky enough to have sash window frames then high heating bills won't be your only concern.
Making sure that the window frames complement your new paint job is a perfect way to finish the room. Because they deserve special consideration we've put together a breakout piece here.
Skirting boards
We paint our skirting boards so often that we've created a separate piece on the perfect technique.
Wallpaper
Oh, so you want to paint over your wallpaper instead of taking it off to reveal the state of the wall behind it, do you?
We salute your efficiency and ingenuity, and we've prepared a special guide just for you.
Need more tips and tricks? Head over to our blog where we've shared some DIY secrets on how to use paint, wallpaper and supplies, and how to do it well.