How to measure windows for blinds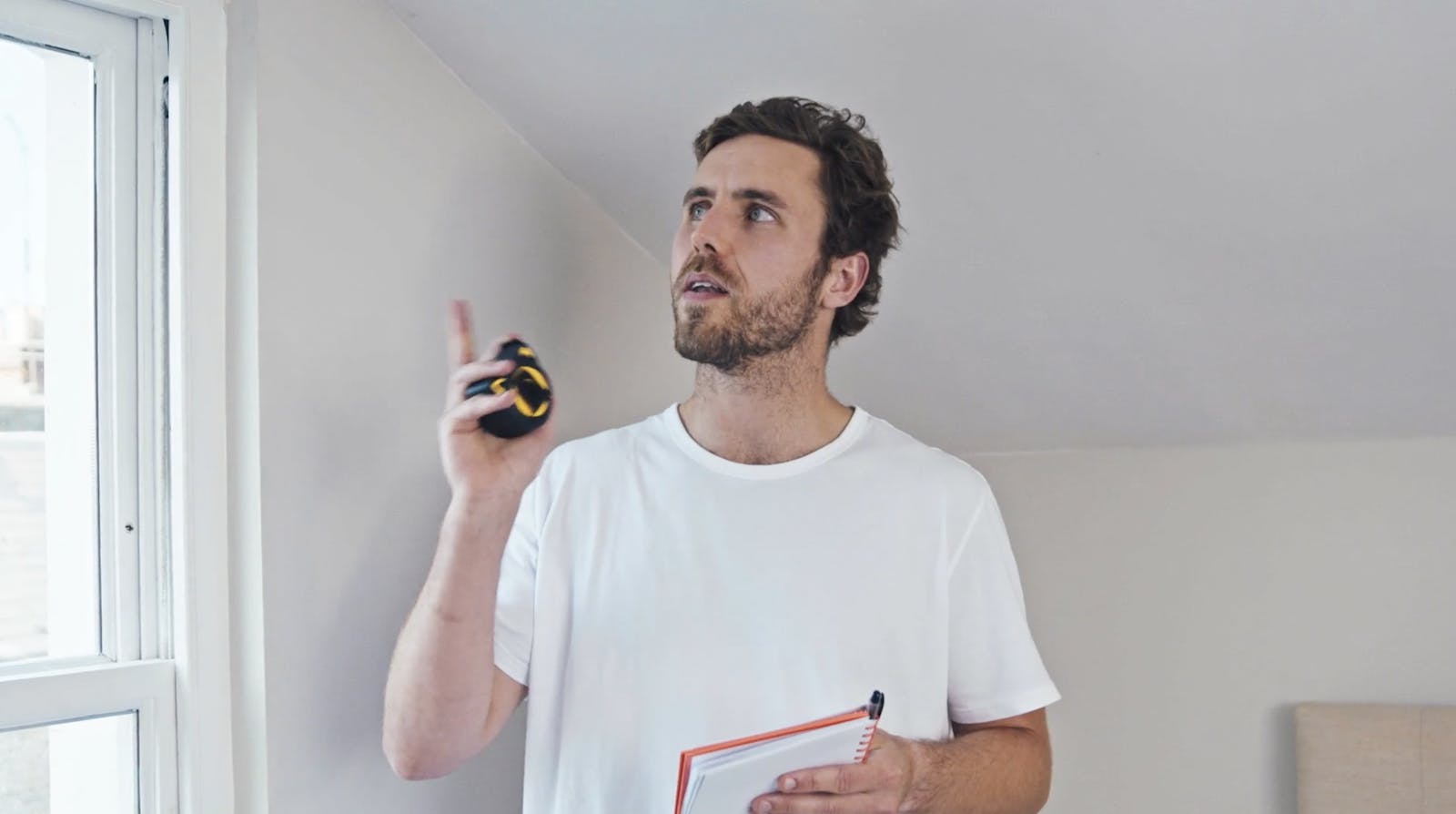 When ordering made to measure blinds for your window, getting the sizing right is super important. It saves you going through the trouble of ordering and fitting blinds to find that you accidentally got the wrong size. Fear not, we've got you covered. Read on for all you need to know about how to measure your windows for blinds.
Tools required to measure for blinds
Start by getting your tools together. Here's what you need to measure for blinds:
Metal tape measure - although any tape measure will do, we find metal allows for more exact measurements
Pen and trusty notebook - always handy! Make sure you have someplace to jot down your measurements as you go
Yep, that's about it.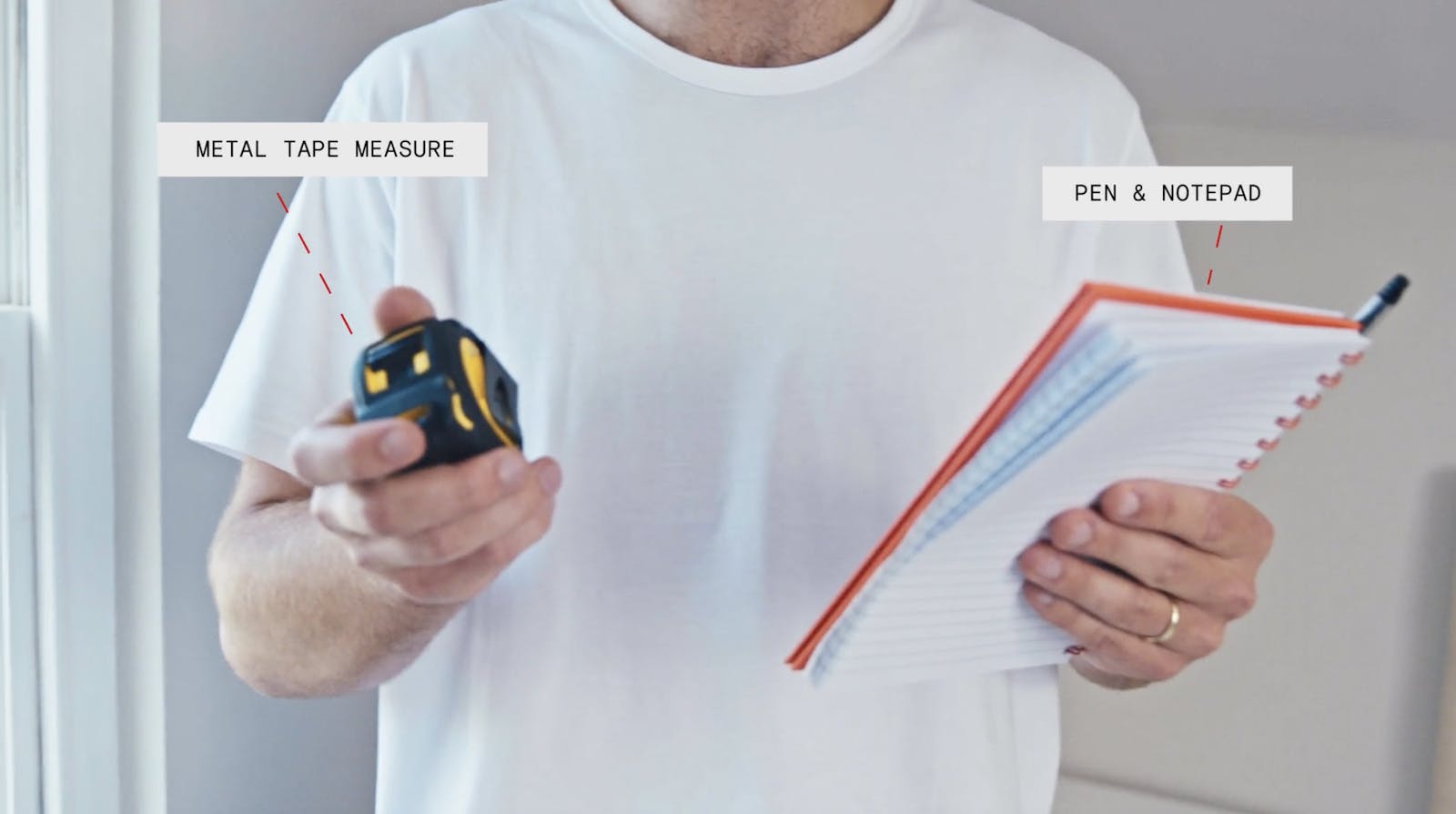 The only tools you need to measure your windows for blinds!
What to keep in mind when measuring for blinds
Tape measure at the ready? Before you start with the measuring, keep the following in mind:
Make sure you record both the width and the height of your window
When a window isn't flush to the wall, it creates a recess. If your windows are recessed into the walls (meaning they don't sit flush with your walls), you have the choice to mount them inside out or outside the recess
Make a note on where you want the blind to be placed to decide where to take your measurements from - inside (inner recess) or outside (outer recess) of the window mount
Have windows that sit flush with the walls? You'll want to measure for an exact or outer recess fitting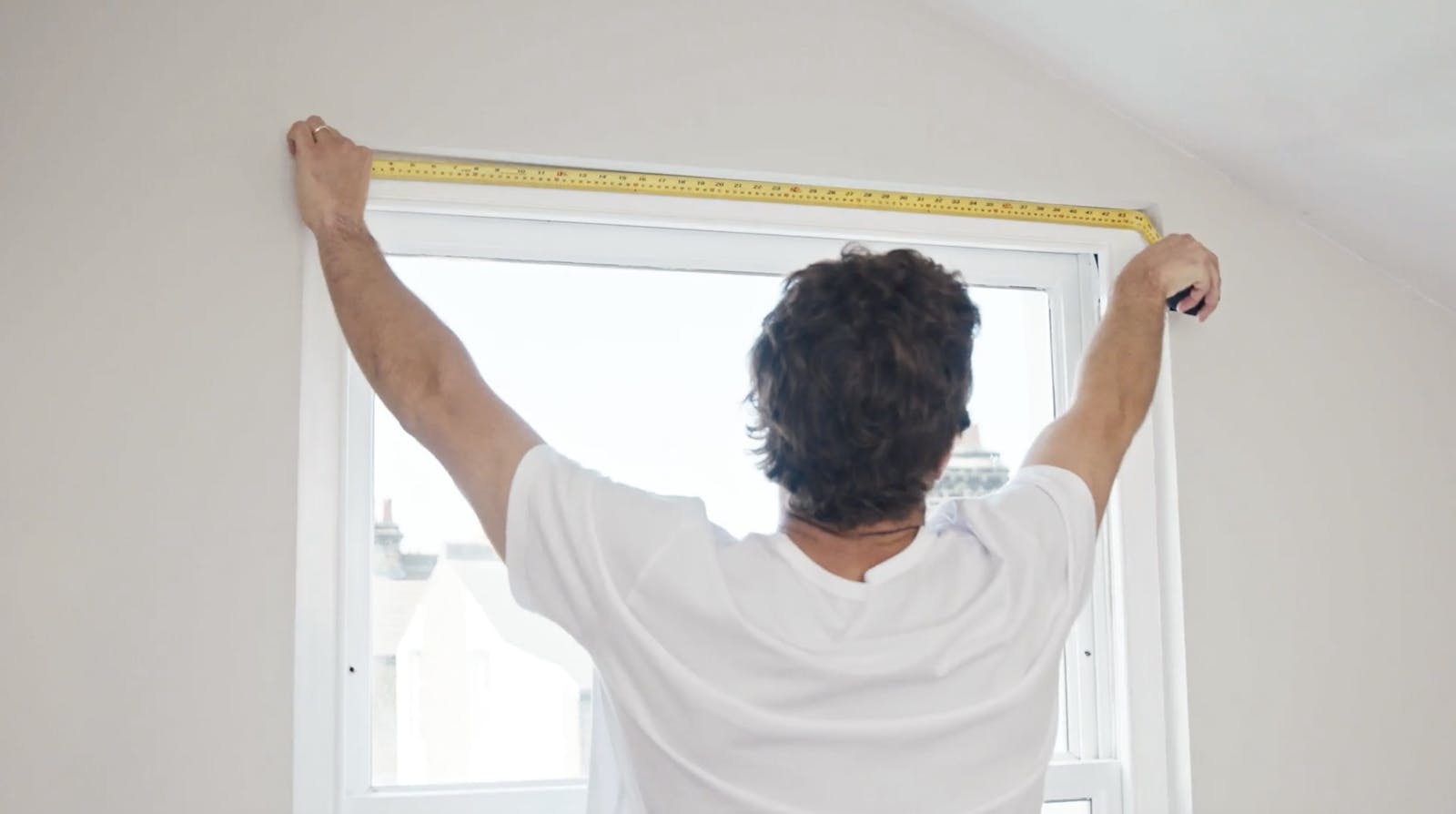 How to measure for inner recess blinds
Many UK customers opt for inner recess blinds. Why? Well, they offer a contemporary and stylish look as they're fitted to the exact dimensions of the recess and cover both the window and its frame. It's a neater look and means any fixtures are out of your way.
Here's how to measure for inner recess blinds:
Measure the width: Start by taking three measurements of the width of the window - the top, middle and bottom of the recess. Measure the full width of the recess, not just the window frame. Make a note of the smallest of these three measurements- that will be the width of your blinds.
Measure the height: Follow the same process to measure height. Take three measurements (top, middle, bottom) and write down the smallest of the three.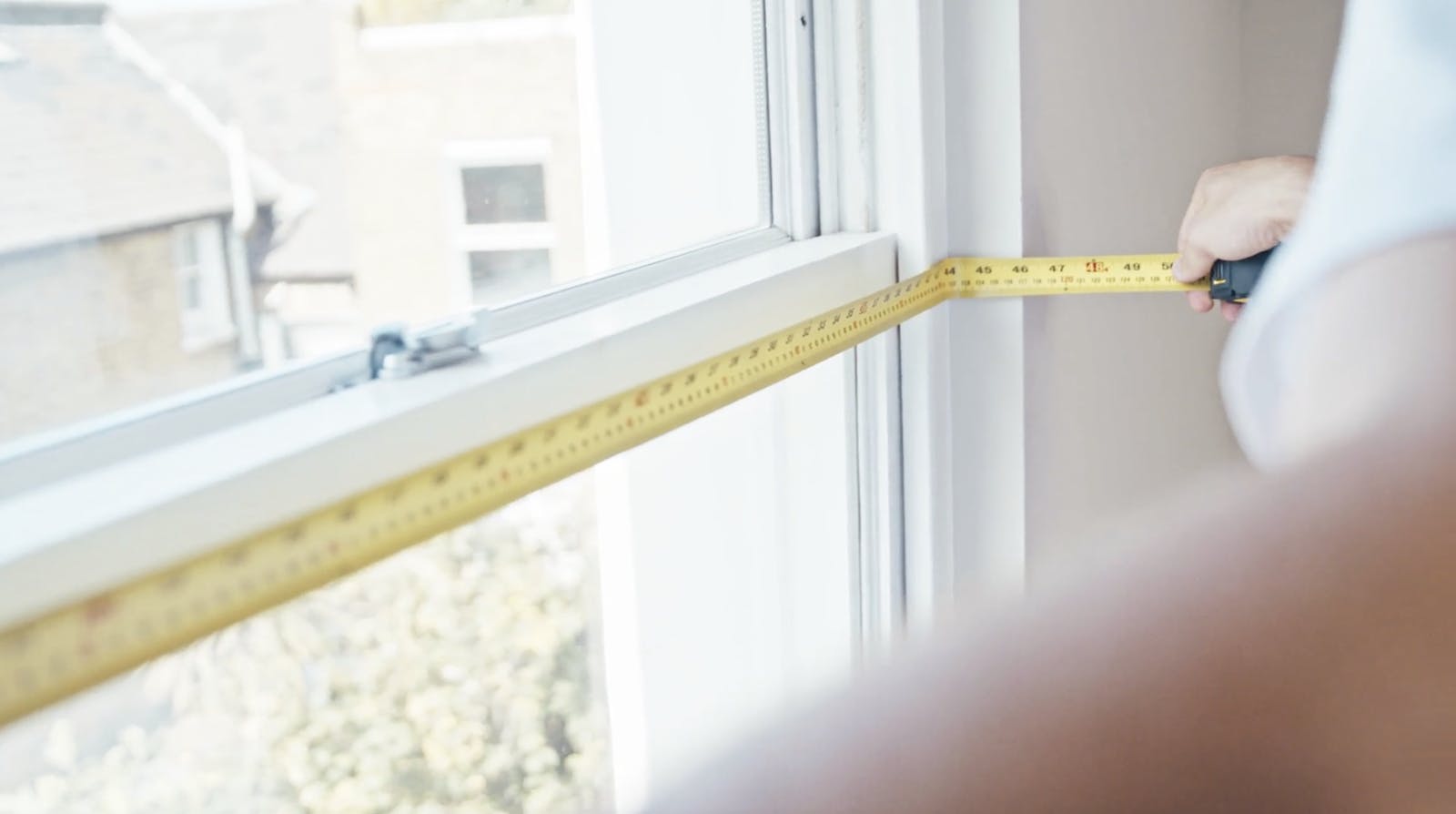 How to measure for outer recess blinds
Got windows that sit flush with the wall? Here's how to measure for outer recess blinds:
Measure the width of the outside window recess, covering the entire width that you want your blinds to cover (jot it down in your notebook!)
Follow the same process for the height of the outer recess