How to make handmade Christmas cards using leftover paint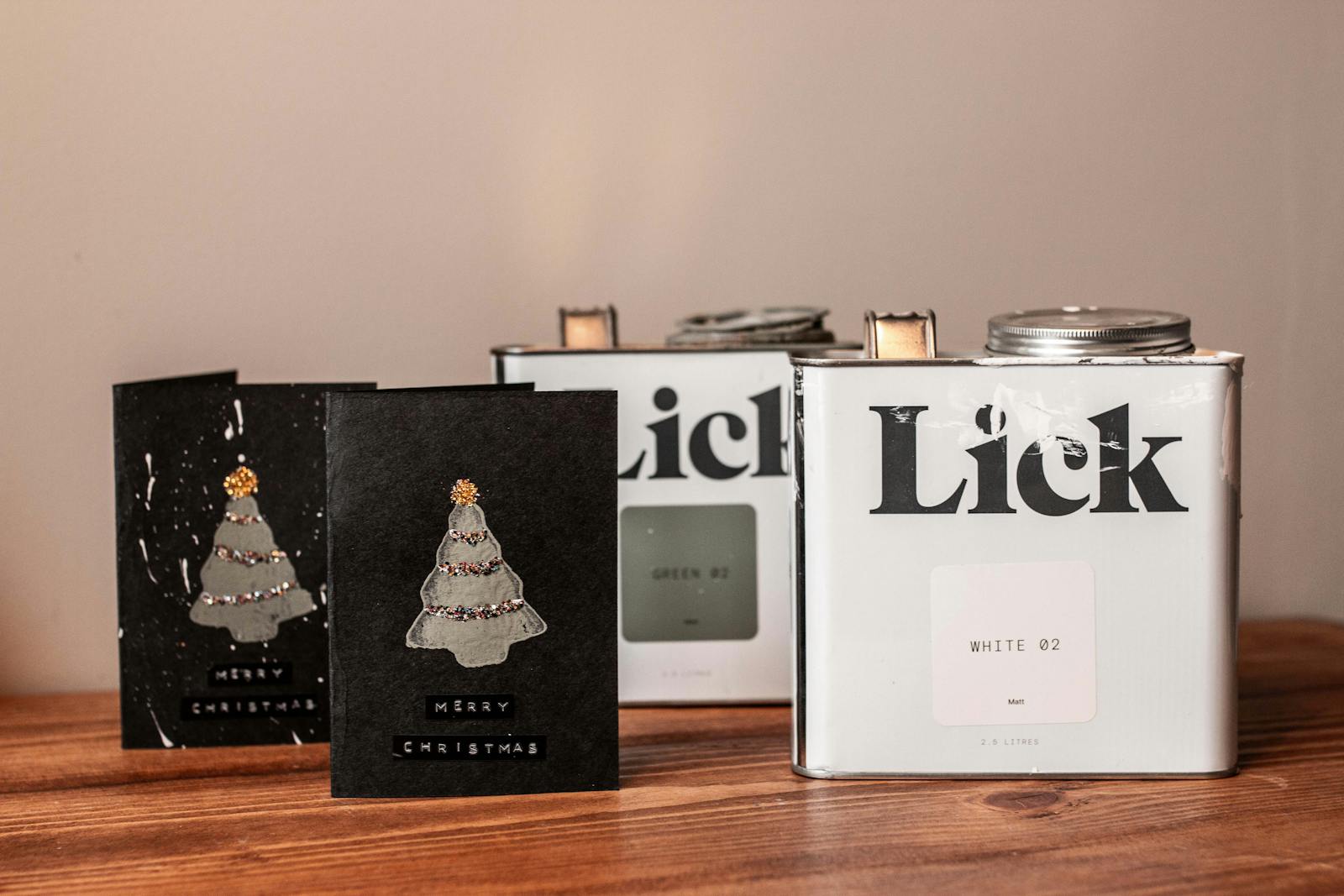 At Lick, we hate waste – and Christmas is a bad time of year for it. It's estimated that an additional 3 million tonnes of rubbish are discarded during the festive season. So while you might not be decorating your house this December, dig out your leftover paint and pick up your brushes nevertheless.
You will need
Card or wrapping paper
Potatoes (are best, but other vegetables will do)
Festive cookie cutters or a Stanley knife
Sponge or paintbrush
Optional extras
Glitter (Top tip: edible glitter looks just as good and is biodegradable!)
Anything else you've got lying around to decorate your card)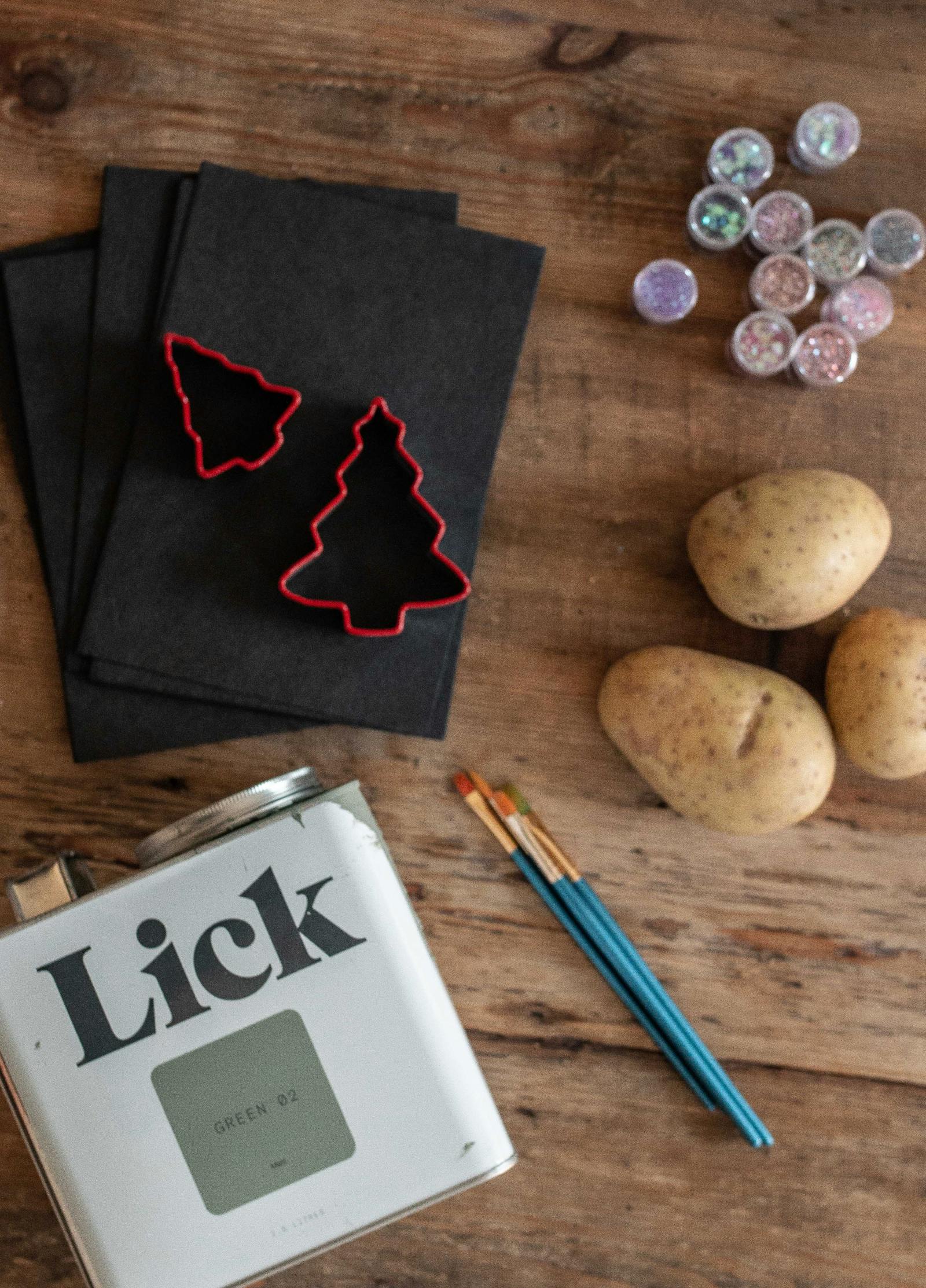 How to make handmade Christmas cards
Cut your potato in half. If you're using a cake cutter, place it firmly in the centre of your potato and cut around the design. If you're using a Stanley knife, you'll need to trace your design onto the potato and cut around it.
Dry your potato using a kitchen towel (a wet potato can prevent the paint from sticking properly).
Once dried, apply your paint using a paintbrush, sponge or roller. This produces a neater effect, rather than pressing the potato directly into your paint.
Time to print. Firmly press your potato on your card or wrapping paper and hold for several seconds.
That's it! If you're creating a pattern, repeat as above or leave to dry and get creative with your festive embellishments.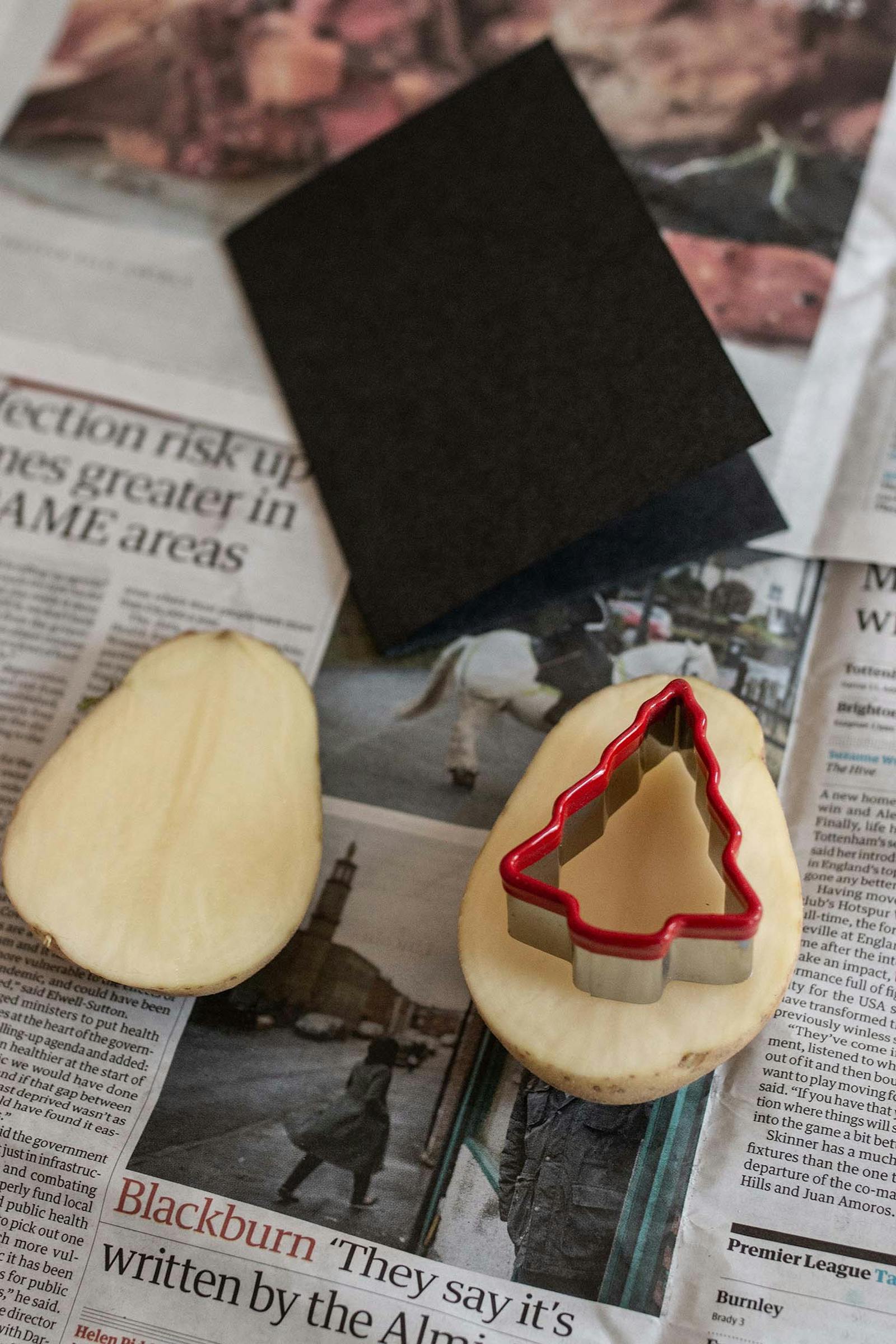 Wondering what you could use your leftover Lick palettes for?
Whites: Anything snowy! Snowmen, snowflakes, use your paintbrush to create a blizzard.
Greens and teals: A Christmas tree, holly, mistletoe and brussel sprouts.
Beiges, reds and oranges: Gingerbread people, reindeer and robins
Black: Penguins
Blues and purples: Baubles and presents
Don't worry if it's a little messy, part of the humble potato print's charm is in its imperfections. And if in doubt, remember there's nothing more thoughtful than a handmade gift and a bit of glitter makes everything look better.