How to choose the right colour when buying blinds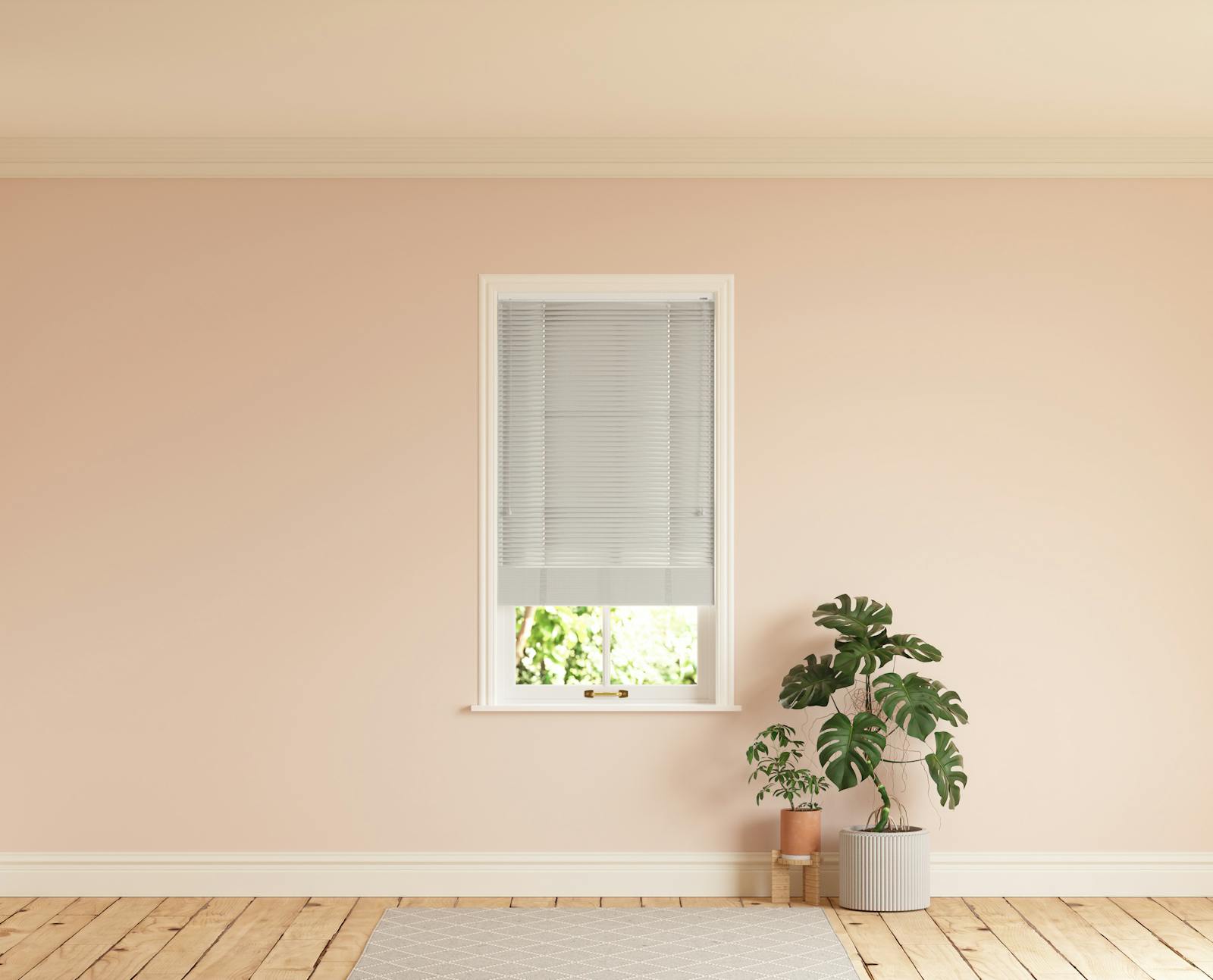 So, you've made your made up and you're going for blinds over curtains. Now comes decision number two: which colour is 'the one'? It all comes down to the type of presence you wish your window to have in the room; a topic in which our Lead Colour Expert, Tash, is well versed in. From how to best pare-back your window blind so that it melts into the rest of the room to picking out a colour to put your window front and centre, read on for Tash's tips on getting clever with coloured blinds.
The understated window blind - blinds that match your wall or window's trim
Maybe the window in question is a small one – one to which you don't necessarily want to draw attention. Or maybe there's already another key feature in the room from which you don't want eyes to be diverted – hello feature fireplace or hot-to-trot headboard. If either of these scenarios ring true, you're going to want to tone down your window blind as much as possible so that it slips into the scene almost unnoticed. Try getting a blind in a colour that matches or is similar to your wall colour or window's trim.
Which sort of colours to pick: this one's less about depth of pigment and more about making sure you match it to your window's trim (right this way for advice on painting your window frames). Avoiding contrast is key here; follow the matchy-matchy path instead. That means (more often than not) a classic White 01 window trim plus a classic White 01 roller or White 01 Venetian blind.
The soft statement blind
Call this your middle ground. You want your blind to get noticed, to invite compliments, to catch the eye of anyone entering the room, but you don't want it to end up being the only point of fixation. We get it. You can opt for a window blind that adds depth to your colour palette, that complements and enhances the other colours in the room, and that grabs your eye but then encourages it to wander elsewhere – bingo.
Which sort of colours to pick: think tonally here. This option is where contrast comes into the equation but a gentle one.
The loud-and-clear statement blind
Unsurprisingly, the other direction you could take your window blind down is the sort where you use colour to make quite the impact. Move over feature wall, this route is about the feature window – we're looking at you beautiful bays or period-style sash windows. Here, you want to match your window blind colour to the principal accent colour in your room's colour scheme. Have you purposefully picked cushions in a particular hue or have a headboard that's upholstered in a jewel tone that you want to emphasise? If so, use your window blind to pick up on that same colour so that your palette is consistent, coherent and 100% confident.
Which sort of colours to pick: navy blue is a common accent colour because going all over deep sea blue can feel daunting. A Blue 08 roller blind would therefore be an ideal contender for a statement window blind in this colour scheme setup. Or if blush pink is your accent because a certain someone vetoed it going onto the walls, say a warm hello to a Pink 02 roller blind so your room feels tied together and your window is an instant standout.
More food for thought…
Want to get extra creative with your window treatments? In a child's bedroom where there's pleading for a technicolour scheme (likely inspired by rainbow or unicorn cakes, or a retro bag of skittles), make sure each panel touches a different part of the colour spectrum, like Red 02, Yellow 01 and Blue 08.
The other extreme is to make your windows as muted as they can possibly be with an all-over colour application – Georgian style. That means the exact same hue all over your walls and woodwork – that means skirting, window trims, architraves and even doors (something we've covered in the following article) if you fancy it – and you guessed it, colour-matching your room to your roller blind too.
Something that's easily done with the launch of Lick window blinds, where we've coloured our blinds with 19 of the most loved colours from our paint collection – colour matching, sorted. Explore our new roller & Venetian blind collection now.