5 easy DIY Christmas decorations to try at home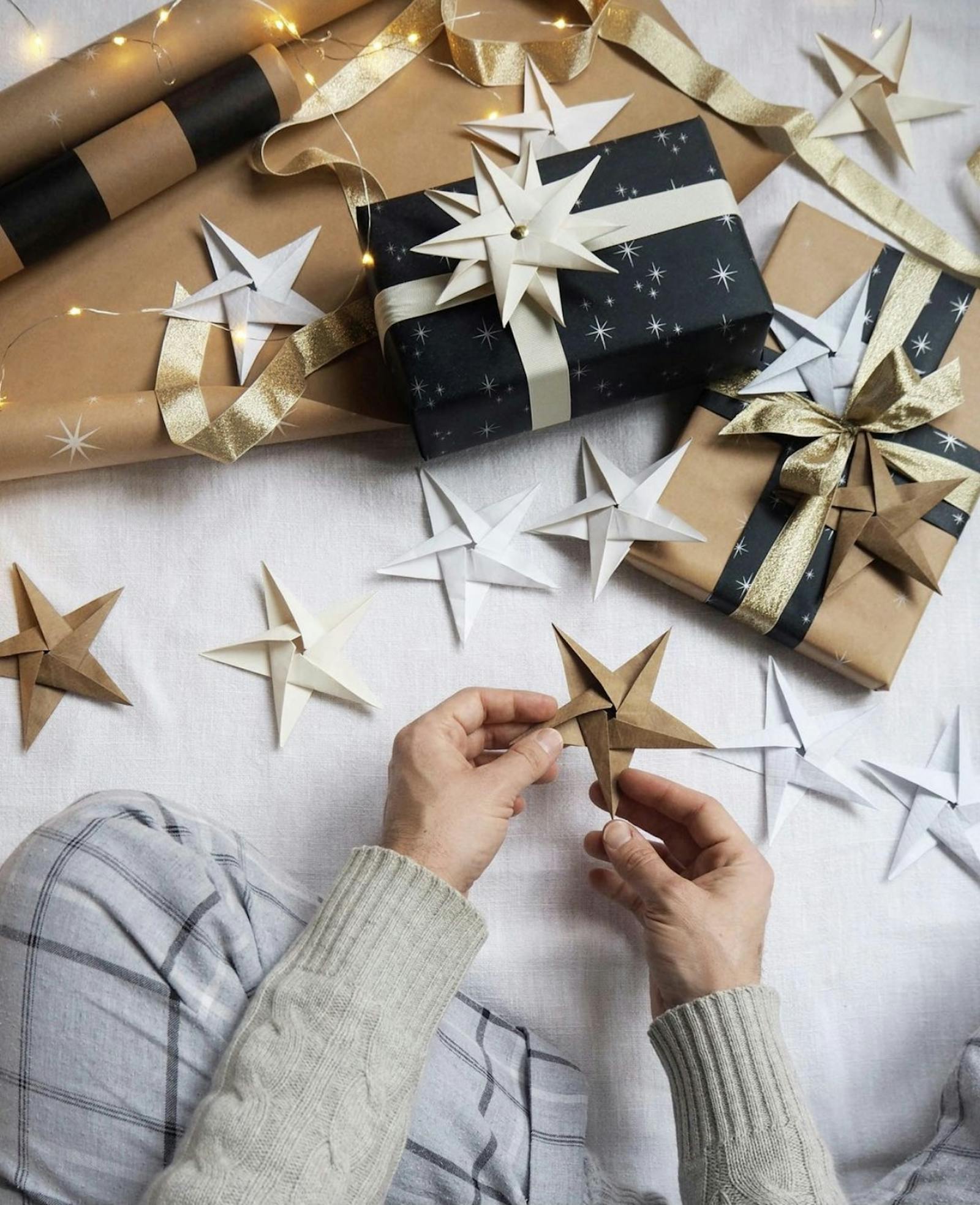 It probably comes as no surprise that getting crafty at Christmas is one of the nation's favourite things to do. From baking delicious treats, to dressing the perfect tree – we go crazy for a bit of festive DIY.
This year, more than ever – we've explored ways to keep ourselves busy and entertained, whilst having to spend more time at home.
To inspire your Christmas even further, we've pulled together five DIY decorations that you can try yourselves – and it won't even break the bank to recreate them, either! Tried and tested by the following Instagram pro's - here's our favourite little designs, that can make a big statement this season…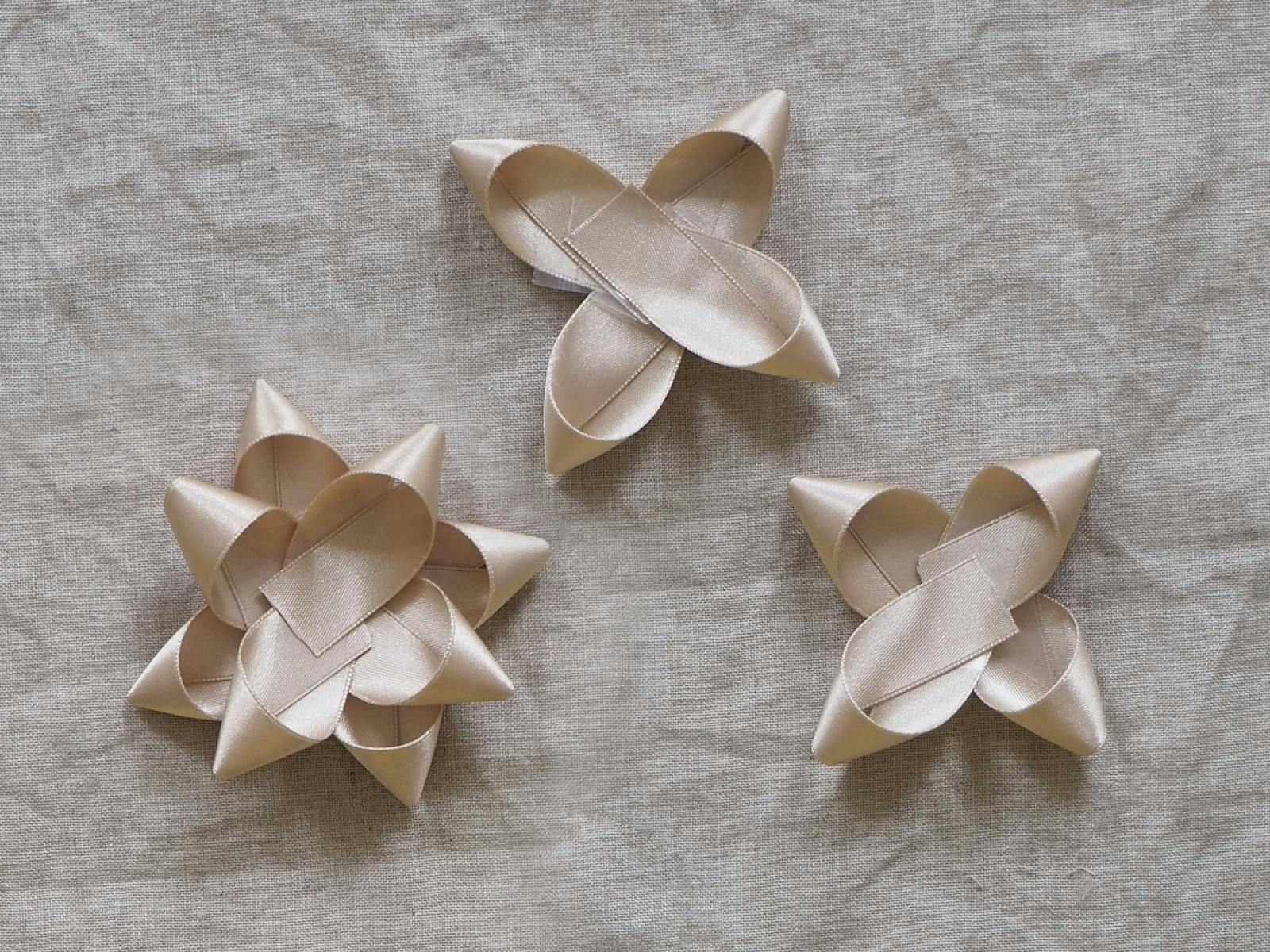 Homemade gift bows
Luke (@lukearthurwells) very kindly built a tutorial, showing Instagram how to create the perfect DIY bow for your gifts, this Christmas. Why not give it a go, and impress all your family and friends with some expert gift wrap.
What you will need:
Ribbon of choice
Double sided tape
Needle & thread
Ruler
Scissors
Step 1: To begin, cut 5 pieces of ribbon; x2 at 18cm long, x2 at 16cm long and x1 at 10cm long. Then fold each ribbon in half (apart from the smallest one), allowing a crease mark to appear.
Step 2: Fold over and under one end of the first piece of 18cm long ribbon, and use your double-sided tape to secure it to the middle of the crease. See images for direction. Do the same for the other side of the ribbon, so both ends now meet in the middle. Repeat for both lengths of 16cm ribbon, too.
Step 3: Take another piece of double-sided tape and secure the two newly formed pieces together, in a cross-like shape. See images for direction.
Step 4: With the remaining 10cm ribbon, take your needle and thread, and run a loose stitch down one side of the ribbon –  also making sure you leave a couple of centimetres of thread either side of the ribbon too. Once this is done, pull each end of the thread, allowing the ribbon to bunch up - then tie them together. This will create a small, rosette design for you to stick in the centre of your bow.
" Handmade gifts always go down well, and I think the same goes for wrapping presents - those details really make them feel extra special."

Luke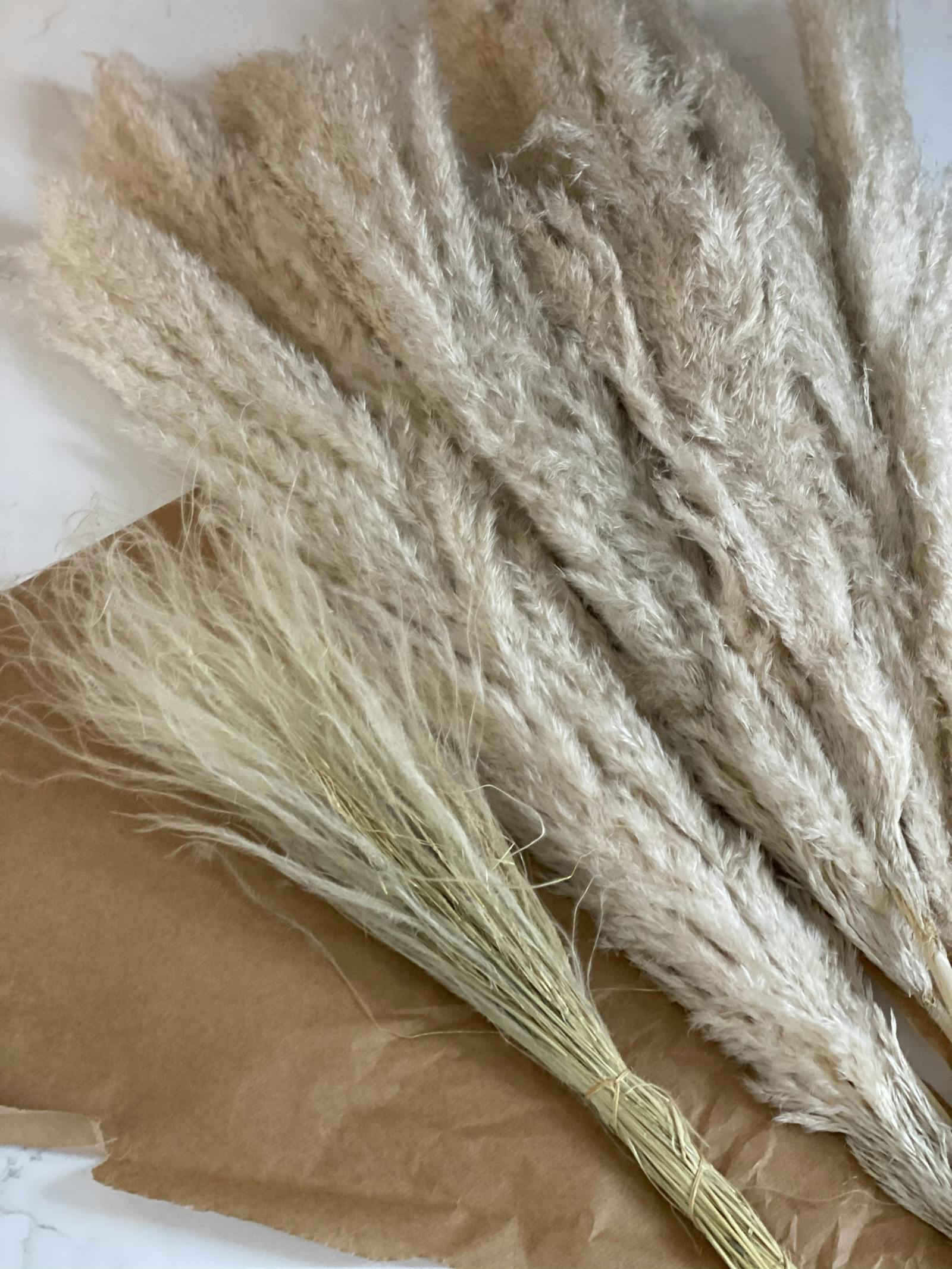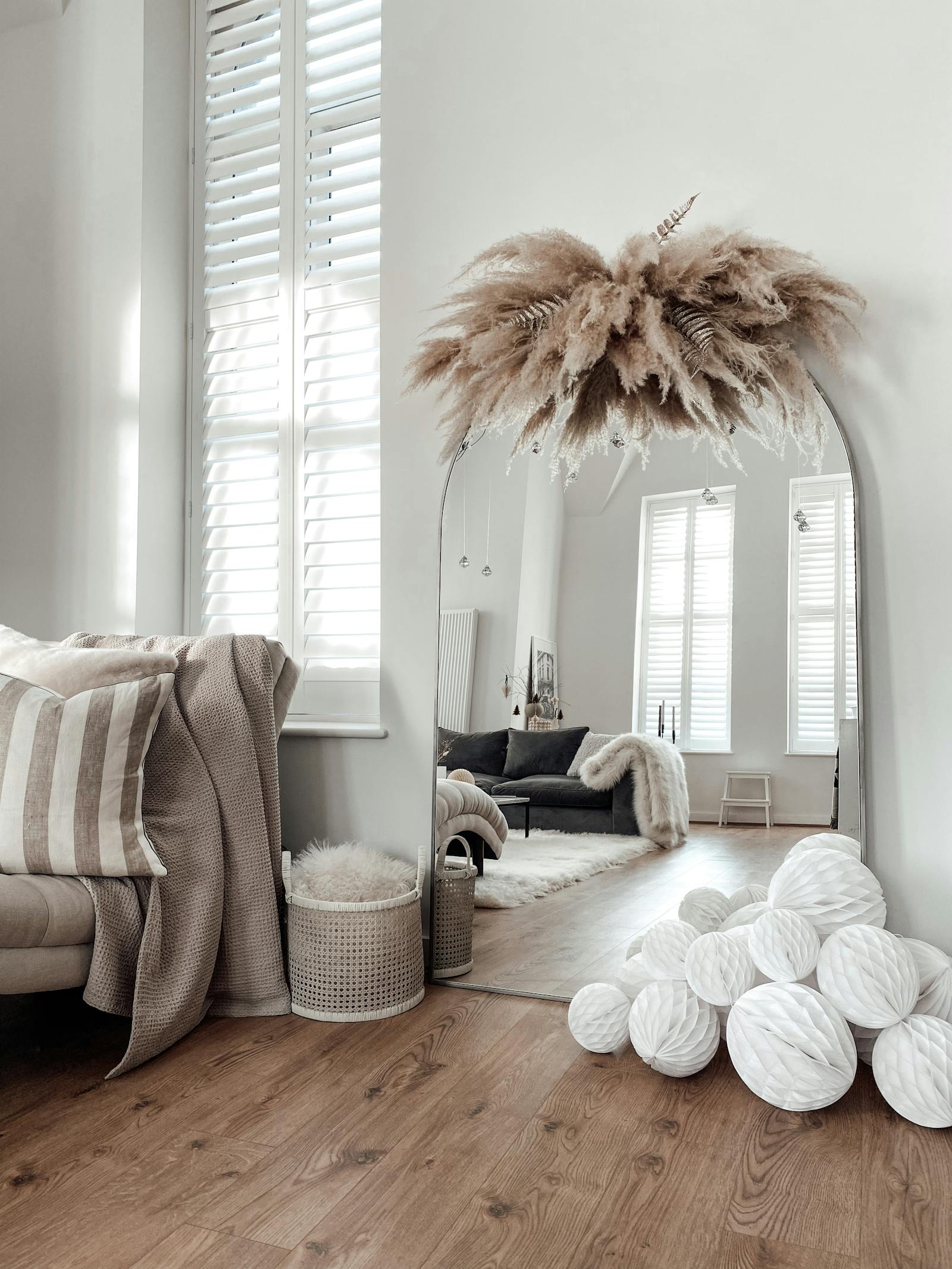 Pampas mirror topper
Taking inspiration from Instagram's obsession with pampas grass this year, Nina (@nina_moves_in) created a beautiful, dried grass mirror topper for her arched mirror. In the search for something less traditional, she designed this cloud-like topper to sit at the top of the mirror and jazz it up Christmas.
What you will need:
-       6-8 fluffy stems of pampas grass, and any other dried grass you wish to include
-       Floristry wire
-       Oasis (suitable for dried grass)
-       Small Christmas baubles attached to fishing wire (optional)
Step 1: Take the oasis and the floristry wire and attach it to the top of your mirror - using the brackets at the back.
Step 2: Split your pampas grass stems into smaller branches, then begin adding your grasses into the oasis; ensuring that you create an even design of pampas on both sides. Start from the sides and slowly build around to the middle.
Step 3: Once you're happy with the design, you can start adding your small Christmas decorations by attaching them to fishing wire and tying them into the centre of the fixture – allowing them to dangle down delicately. This will help to add a touch of glamour and sparkle to the design.
"Getting creative at Christmas time is one of my favourite things to do."

Nina
Paper origami stars
Dan (@_millergrey) gave his Instagram followers the perfect tutorial for making your very own paper origami stars, to use as decorations or gift wrap design. We just love how simple and effective this is – and we can't wait to perfect this one ourselves!
What you will need:
-       Paper, in the colour of your choice
-       Template downloaded from Dan's website
-       Pencil and ruler
-       Scissors
To follow Dan's step-by-step tutorial download the perfect sized template for the activity.– click the link below.
"These stars are an amazing way of using up leftover scraps of wrapping paper - though be as creative as you want to be."

Dan
Foliage mantle display
Daniela (@danielatascayork) created the most beautiful arrangement for her mantel piece, by spending just £20! The arrangement contains some foliage bought from her local supermarket, as well as some foraged items that she found by heading out on a walk with a pair of scissors.
What you will need:
-       Foliage and/ or flowers
-       Oasis
-       Secateurs
-       Floristry wire
"I wanted the design to feel ethereal and cloudy, like a frosty winter's walk through the forest."

Daniela
Hand painted / DIY Christmas baubles
Team Lick decided to use some of Lick's trusty, pre-primed paint to up-cycle some ceramic baubles this Christmas. Using colours to suit anyone's aesthetic, we simply used some sanding paper to sand down the baubles, took a paint brush and got to work. Upgrading simple baubles with just a lick of paint!
What you will need:
-       Plain (ceramic baubles)
-       Sandpaper
-       Paint brush
-       Leftover paint