Understanding the different shades of blue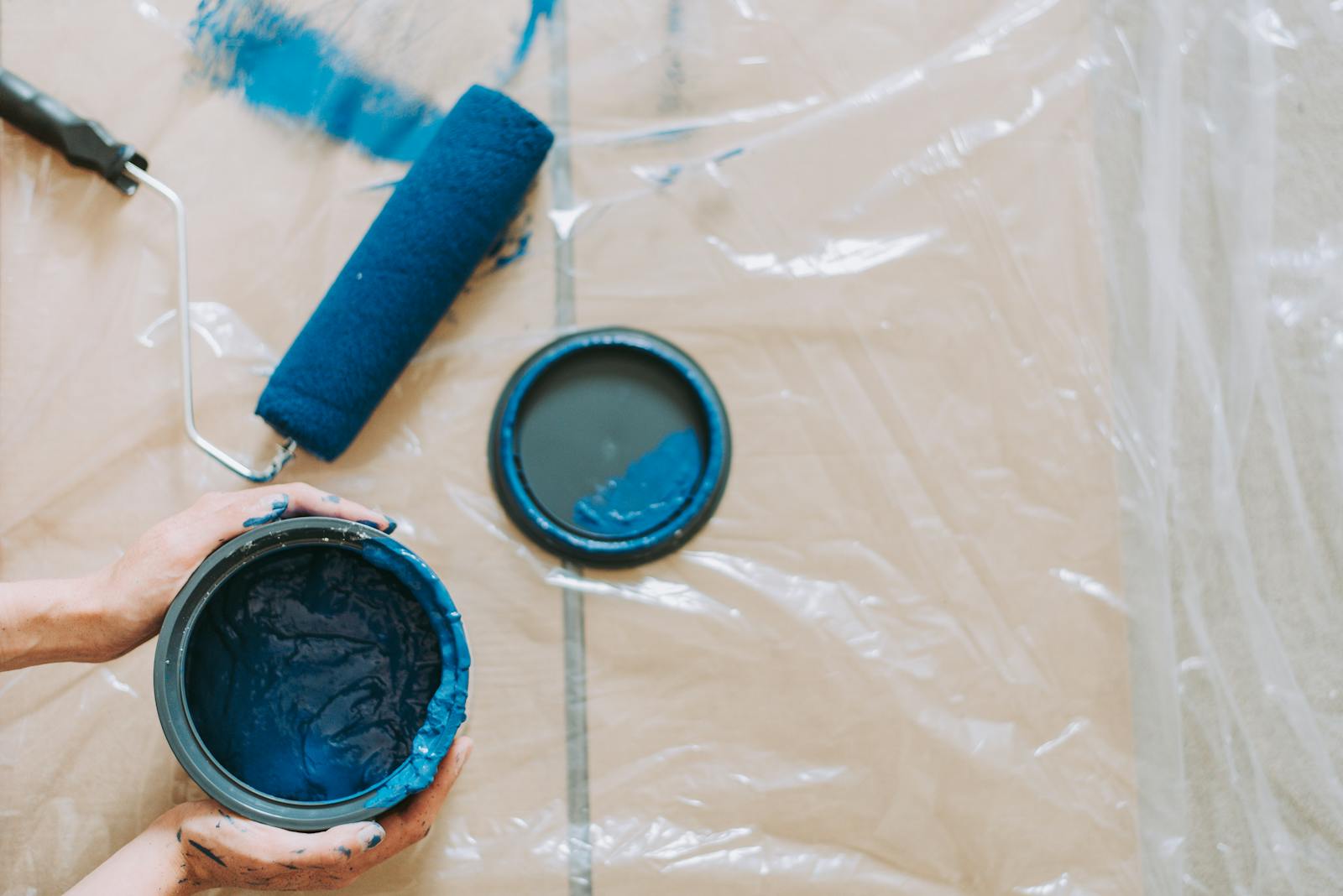 It would be quite the understatement to say that there are more than a few shades of blue. You've got your navy blues, your baby blues and your somewhere-in-the-middle blues. Finding 'the one' is sometimes a case of kismet. But more often than not, you're likely to be drawn to a few and who could blame you? Cue our resident colour expert, Vanessa, and her quick-fire guide to uncovering your beloved blue.
Picking your perfect shade of blue paint
Paint decision-making comes down to two key questions: to which colour are you most drawn, and which will suit your room, its furniture and the type of natural light it receives most? So, even if you're faced with a palette of umpteen blues, you'll pretty much be able to whittle the options down to a handful simply by asking yourself those questions. Our colourists write all about how to choose the right paint colour for your room, should you fancy a deeper read.
But what about if you're like a moth to a flame across the whole spectrum of blues? What about if Blue 01 makes you as weak at the knees as deep and inky Blue 07? Panic not, there are three possible paths you can take. First up, our stick-on paint samples. This way, you can give each hue a whirl on your walls – no paint brush required. Second, book a colour consultation with one of our colour specialists who will do all the matchmaking for you. Or thirdly, with a bit more reading to dig deeper into the intricacies of the different types of blues. And as if by magic…
The pale and interesting blues: Blue 01-Blue 03
This first set of blues are the lightest of the bunch, making them a fine choice when you don't want buckets of colour but you do want a paint that's more than a classic neutral. They all share a similar depth of colour, but their undertones are what mix things up. Blue 01's got a grey-green undertone, making it warm but not in a traditional way. Similarly, Blue 03 has green undertones too, making it a great choice if you want something modern country in character. Then you've got Blue 02 – the fresh prince if you will.
"Blue 01 and Blue 03 have subtle hues of soft green, which are indicative of wellbeing and relaxation. Soft blues aid the mind in drifting to lighter thoughts but can also boost concentration levels making them good in a home office too."

Vanessa Agyemang
The middle-ground blues: Blue 04-Blue 05
They might be classed as 'mid-blues', but ironically, this blue couplet is the most colourful of all. Deep blues become all about their intensity and drama rather than their blue-ness, which is what makes Blue 04 and Blue 05 so fun to paint with. They're chilled and soothing, like all blues are, but they're the most fun to be around too in the whole palette.
"If you're afraid to dip into the territory of rich blues like these, I'd recommend starting off with a feature wall to slowly ease yourself into the colour palette. It's a great way to colour block and break up space too."

Vanessa Agyemang
These two blues, as similar as they are in depth, they are poles apart in terms of warmth. Blue 04's a cool blue, so try it in south-facing room where it'll balance out the warmer light. Blue 05 is the opposite, so take that to a colder, north-facing room and it'll do the job of the thermostat. East-facing rooms will appreciate Blue 05's warmth too.
Blue 04 can take rich pigments just as much as light ones, so try it with Orange 01 for a mid-century colour pop. Blue 05 is a similar story, but recommend this blue side side by side a creamy neutral, like Beige 01.
The deep sea blues: Blue 06-Blue 07
Bottom-of-the-lake blues started causing a stir a little while after the world's love affair with dark grey – your charcoals, your slates, your almost-blacks. Navy blue (and variations of) offered something similar, but with a bit more softness and more of a classic pedigree. The rest is history. And so step on up our two darkest blues – Blue 06 and Blue 07 – two of the trendiest blues in town (a little something we wrote about in our, colour trend report).
"What I love about Blue 06 and Blue 07 is that they often surprise you. Some of my favourite decorated spaces I've seen them in are hallways and bathrooms – especially when they are framed or used to create a two-tone wall. "

Vanessa Agyemang
Both Blue 06 and Blue 07 can head straight to a south-facing room if you're wondering where these two hues look their best. Go for Blue 06 if you want to freshen up the feels and opt for Blue 07 to keep things cosy. And their perfect matches are White 01 for Blue 06 for that crisp, Breton stripe combination. And for something more lively, put warm Blue 07 in a room with just-as-warm Yellow 02 and watch them hit it off.
The do-good blue: Blue 111
Our final blue is a blue with a conscience. Out of all of our shades of blue paint, it's Blue 111 that does good as well as making you feel good. Why? Because for every pot of Blue 111 sold, every penny of the proceeds get donated to NHS charities. In terms of the hue's character profile, think cobalt, think cool, think confident.
"I believe Blue 111 can be used in a range of styles of interior – not just contemporary homes as it'd sometimes assumed."

Vanessa Agyemang
If you wanted to add a pop of colour to a Scandi feel space, cobalt blue is a great way to do it. It's a colour to use in any space but in an east-facing room where the light feels most blue, a very blue blue like this one will look b-e-a-u-t-i-f-u-l. Its natural partner in crime would be any of our white tones, But, if you want to do the unexpected, Pink 01's a playmate that will prettify your palette in one swish of a brush.
That's your tip-to-toe lowdown on understanding the different types of blue done and dusted. And if you now have a case of the blues, then head on and find your favourite Lick blue and get decorating!