Introducing Tash Bradley: Lick Head Colour Specialist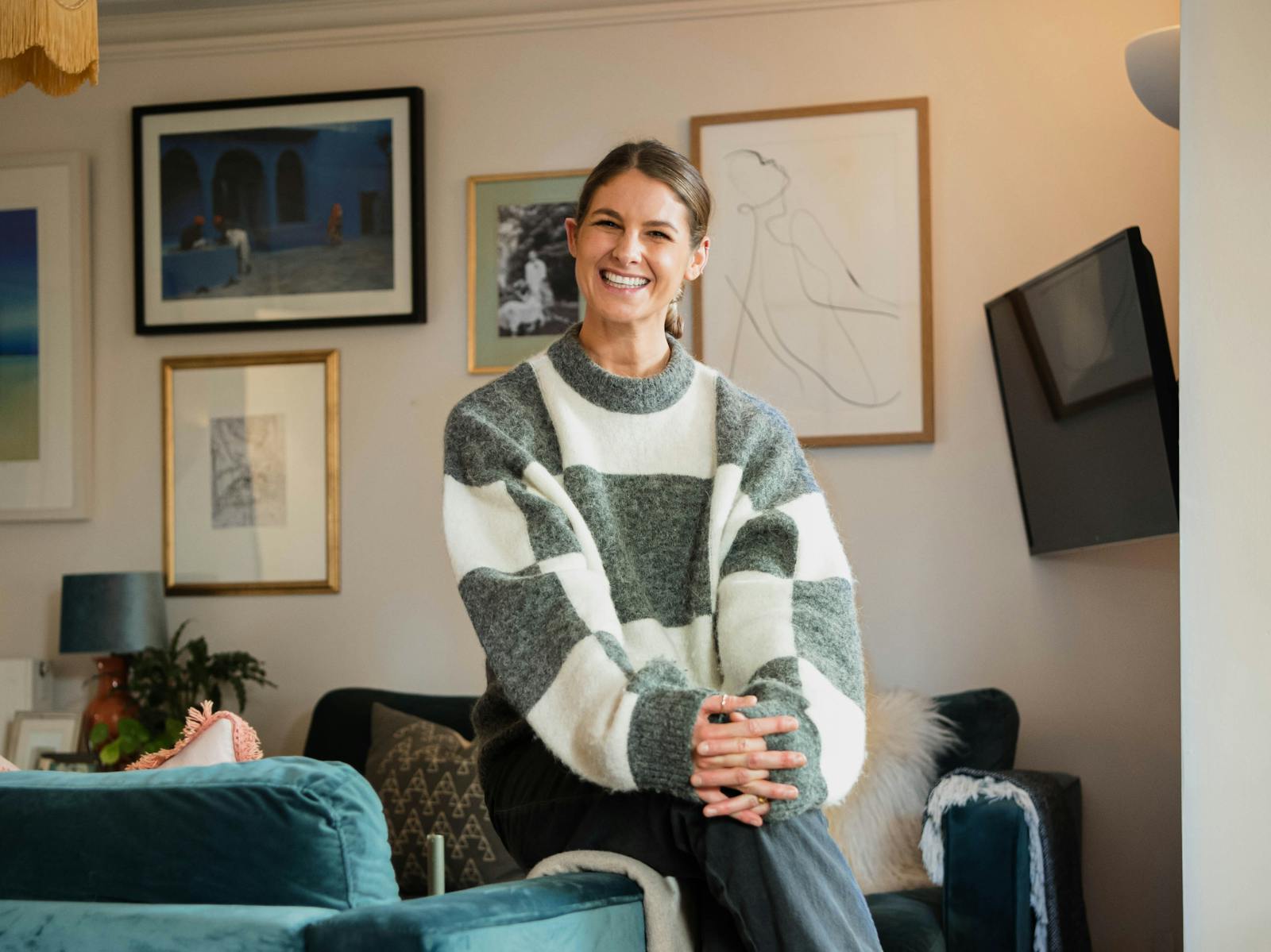 Let us introduce you to Tash
Meet Tash, our Head Colour Specialist here at Lick. Tash is here to help you better understand colour, and the way it can influence our everyday lives and the spaces we call home.
Growing up with a mother who was an interior designer and property developer, Tash always had a keen interest in interior design and home decoration. She's been obsessed with colours for as long as she can remember and has spent her life working in the creative industry and as an artist.
Not only is she the chief curator of the Lick colour palette and wallpaper collection, but she's helped more than 500 Lick customers transform their homes, identifying the shades that speak to their space and personal style best of all.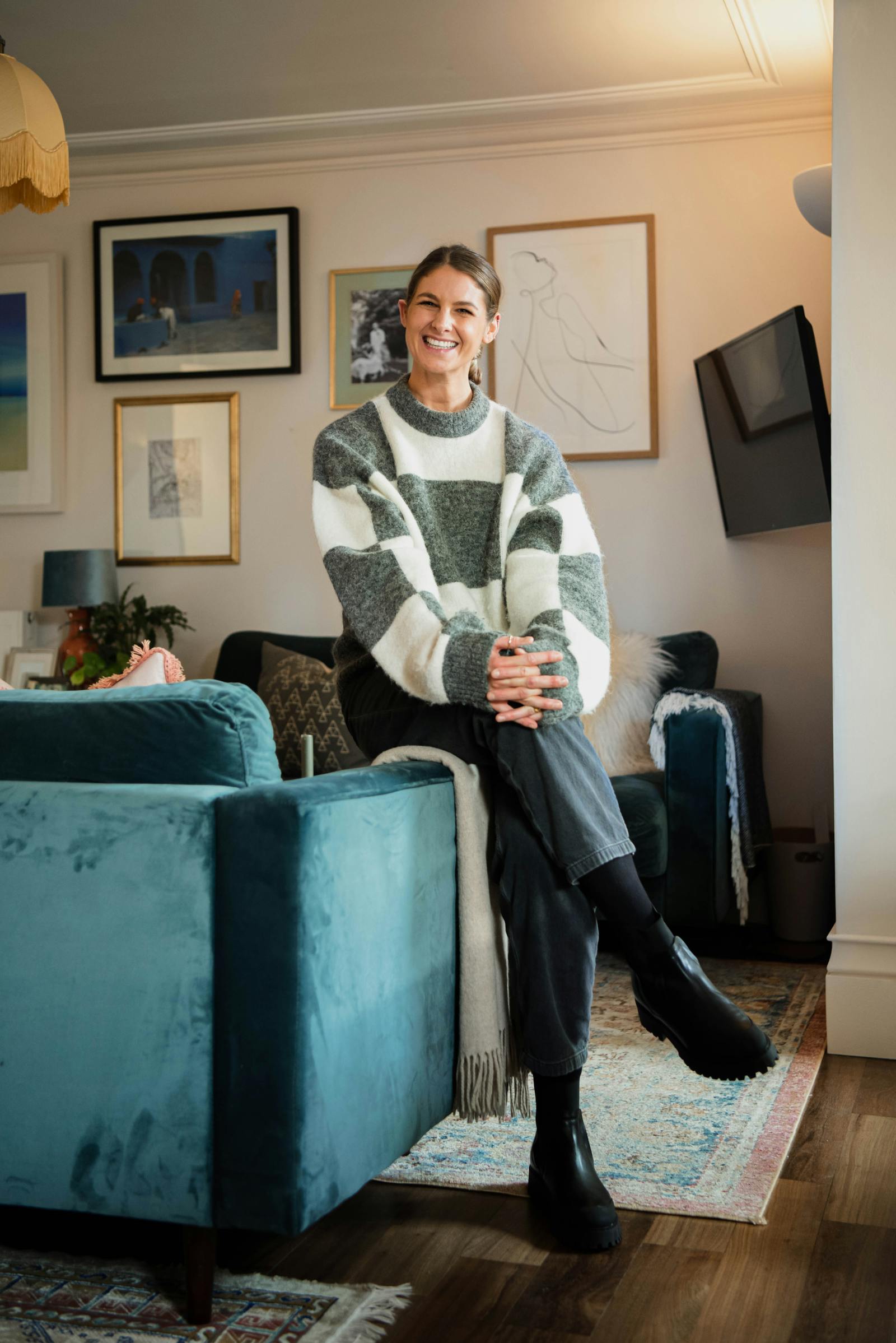 So what is a colour consultancy and who is it for?
If you're struggling to select shades or lacking confidence in colour combinations, the Lick video colour consultancy will help you find the perfect palette to transform your space.
From the comfort of your own home, you can have a short video call conversation with one of our colour experts, be it with Tash or Sam, who will not only introduce you to Lick, our colour palette and wallpaper range, but will also help make sure you find the right colour to decorate your space – the one that matches your taste.
How can Tash help me?
Tash is here to help people find their perfect match when it comes to paint colours, wallpapers or blinds. She can solve particular decor challenges to save trip upon trip to the DIY store and to prevent you from plastering your walls with patch upon patch of tester pot paint.
Not only that, Tash can apply expert colour theory straight to your walls, such as how to fill a north-facing room that receives very little natural light with warmth by using a rich dark palette; how to instantly add height to a room by painting the trim, wall and ceiling the same colour; and how to layer a palette of neutrals and whites to bring depth and soul to a big room without it feeling bland.
How does it work?
Being Lick's Head Colour Specialist, Tash's mission is to understand your needs and help you pick the right colour for your space.
After scheduling and booking a time with Tash, it's all about you. She'll ask you about your property, the rooms, the light and even about your personality – with interior design everything matters. After the call, she'll prepare a presentation specially tailored to you and your needs.
Customers have told us time and time again that Tash has a fantastic intuition and ability to pick the best colour for their space. Her favourite part of the process is helping you realise your vision… because our home is what we are.
Being a home bird herself, Tash appreciates and understands the importance of 'that feeling' you get when you walk through your front door into your own home. It's your kingdom, the place you feel safe and most relaxed. She is passionate about making you proud of your space and creating an atmosphere that makes you feel equally good when you're having your morning coffee or hosting a dinner party with loved ones.
"If you love spending time in your space and it makes you happy, then my mission is complete."

Tash Bradley
What's your favourite Lick colour?
Right now, Tash is into our warm, muted pinks, most of all. There's a touch of black pigment that gives all of them an elegant feel that makes any space seem immediately down to earth and easy to relax into. In fact, Tash has recently decorated her whole flat in Pink 01 from the ceiling and alls right through to the woodwork. It's such a delicate hue and it comes to life especially in the evening with the glow of a warm lamp for company."
"Right now, I'm into our warm, muted pinks most of all. There's a touch of black pigment that gives all of them an elegant feel that makes any space seem immediately down to earth and easy to relax into."

Tash Bradley
What are the latest colour trends you're predicting?
We couldn't leave it at just one question, so asked Tash to reveal her industry insights on which colour trends she expects to come through in the next twelve months.
The immediate trends for 2021 are all about warmth and earthiness so that our homes feel cosier and more comforting – something we all need right now. Think colours like Orange 02, Red 01 and Red 03 as well as green tones like Green 01, Green 02 and Green 05.
As we all are craving to feel closer than ever to nature as we're spending most of our time indoors, the desire for our homes to feel restful and calming is becoming greater and greater. So for 2021, I'm expecting soft neutrals like the tones in our beige and greige palette to become even more popular – Beige 01, Beige 02 and Greige 01 and Greige 02. Neutrals like these pair perfectly with muted teals and greens, which only helps to bring the outdoors in.