Real Homes of Instagram Christmas edition: Sophie & Beth (@two_girls_one_home)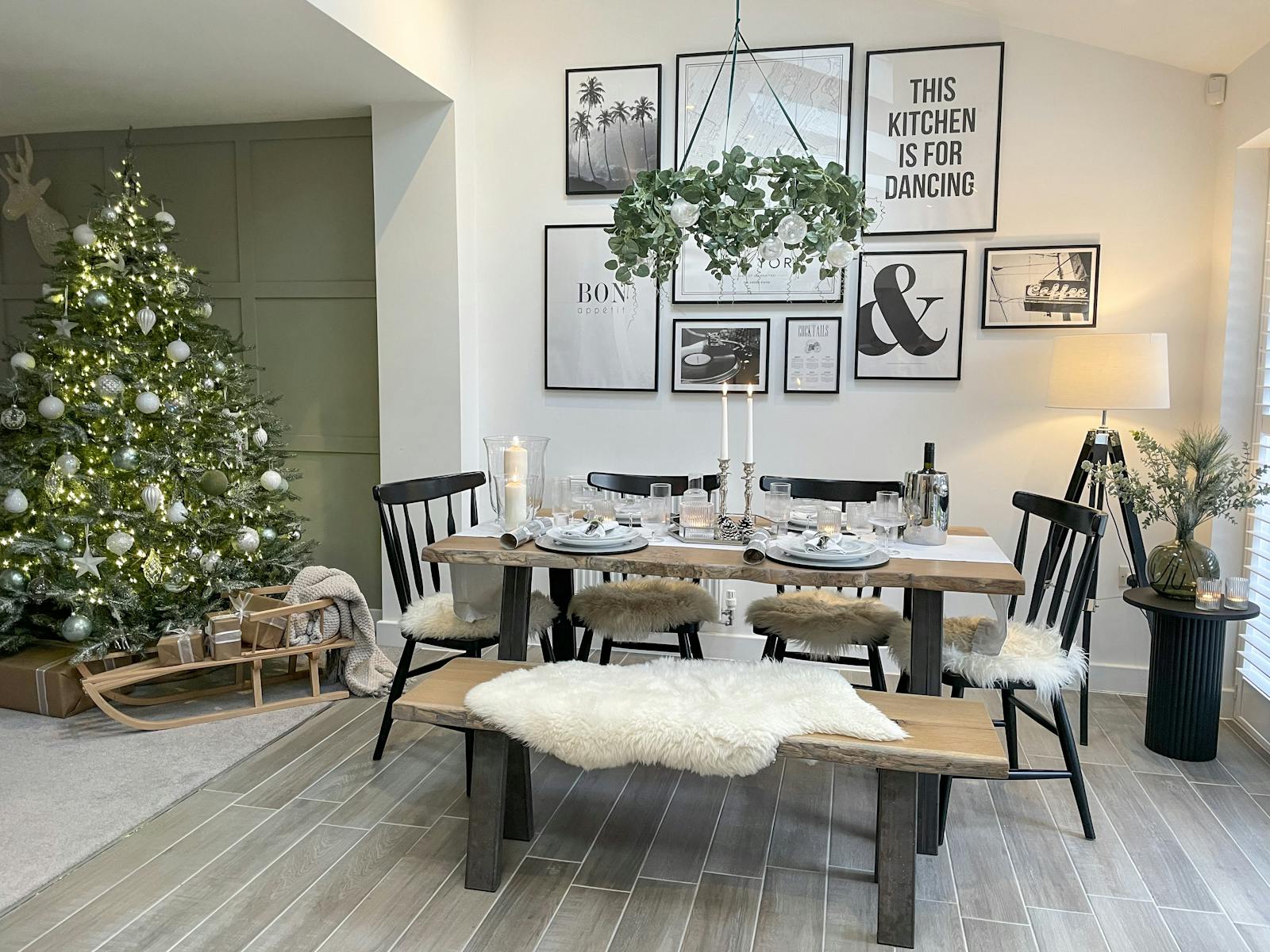 'Real Homes of Instagram' is our weekly sneak peek into the homes of some of our favourite decorators from Lick's community and beyond.
Next up in the series, we introduce you to Sophie and Beth (@two_girls_one_home) who live in Essex. Their beautiful home is a 2018 detached, three-bedroom new build.
They describe their home style as minimal and neutral, with a particular eye for the monochrome colour palette. Black, whites and greys feature mainly around their home; with industrial style furniture to compliment them. It was important to them to create a warm, cosy feel – as well as spaces to feel relaxed and tranquil.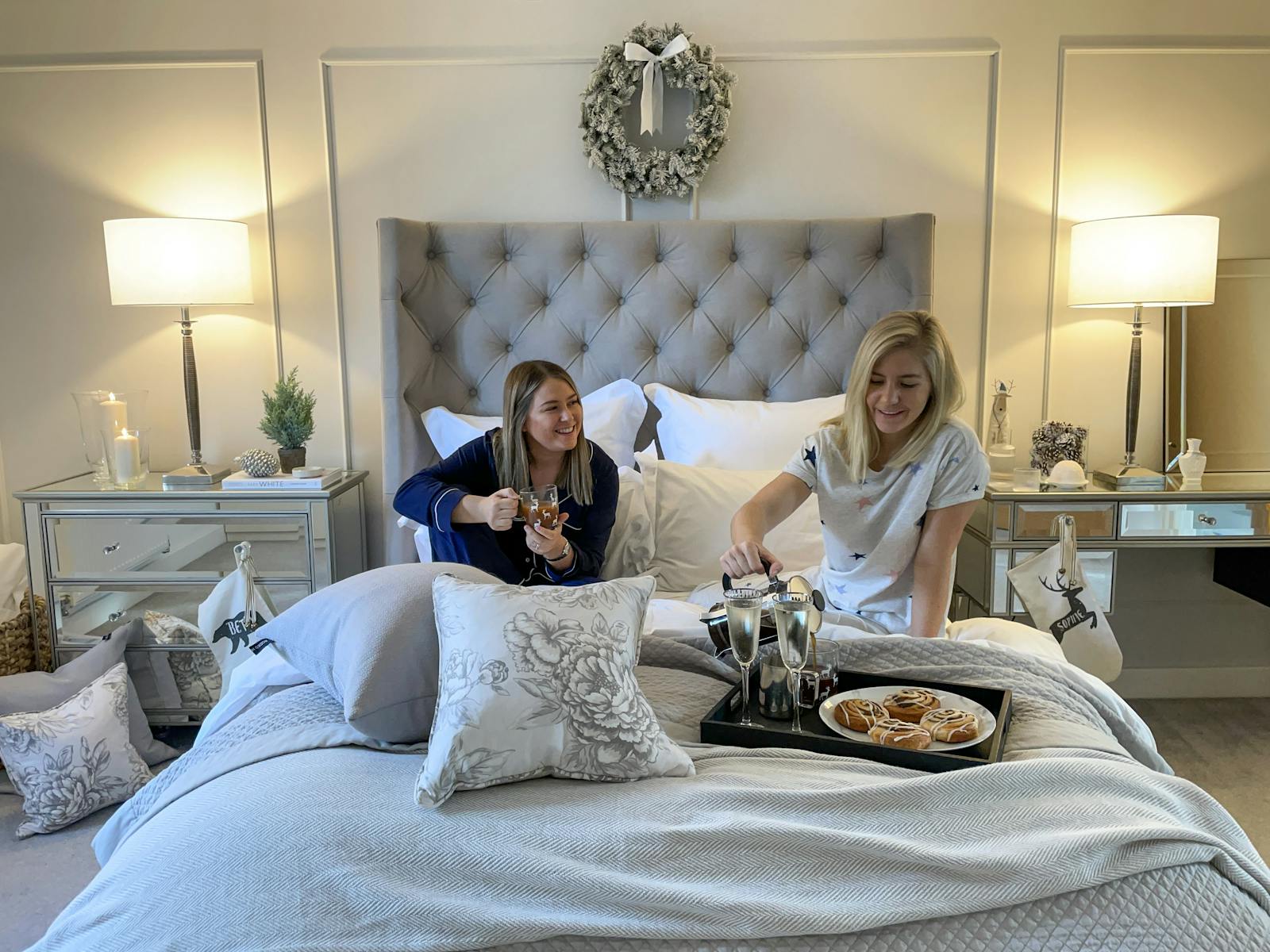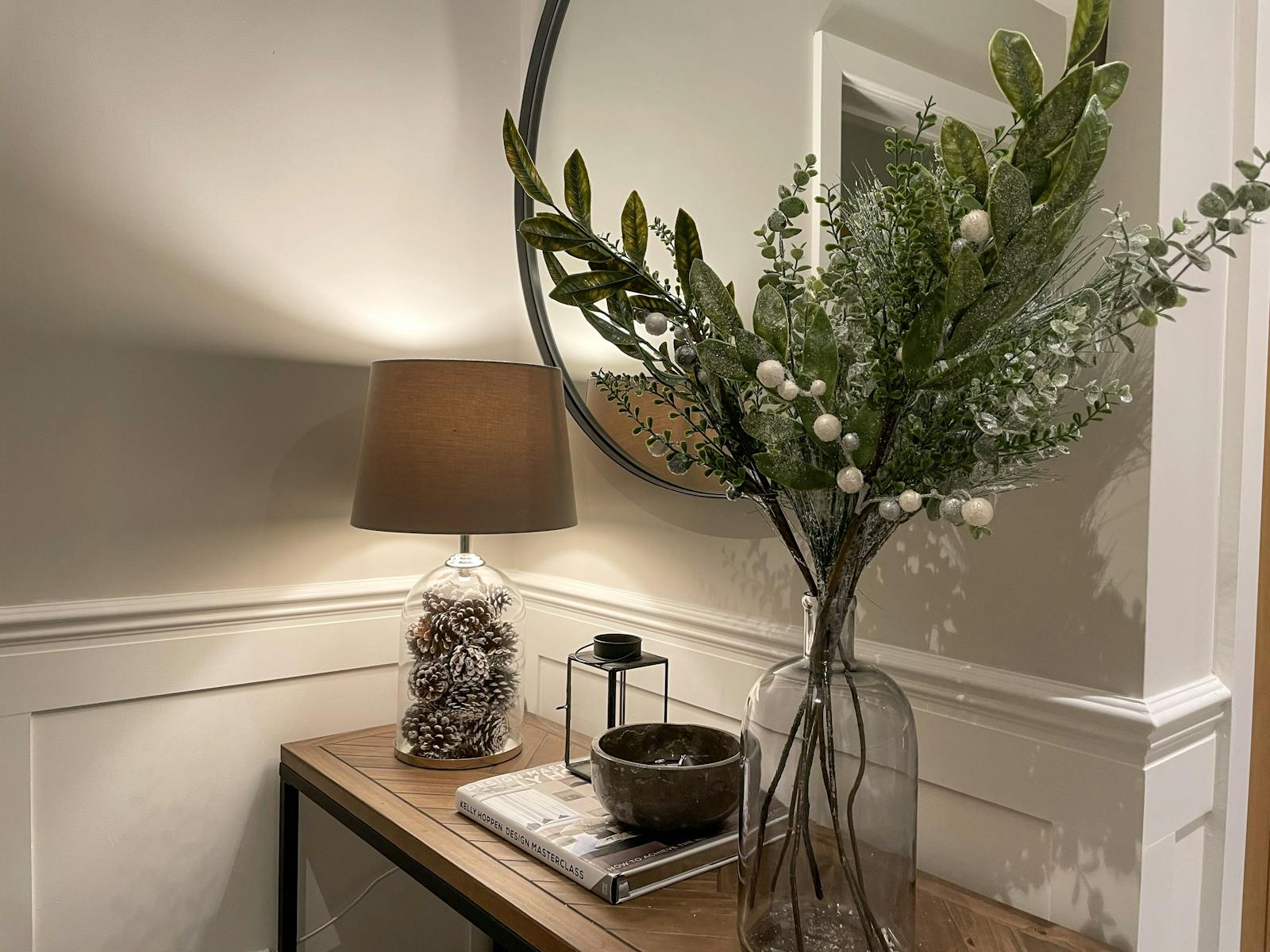 A monochrome palette with a hint of Christmas
Their favourite area of the house is their ground floor open-plan living. They created a panelled wall in their living space, which was one of the first DIY projects to complete when they moved in; and they are still super proud of it.
When it comes to decorating for the Christmas period, Sophie and Beth turn to Instagram and Pinterest for inspiration. They also love buying Christmas edition interior magazines, as the glossy pages are usually jam-packed with stunning, Christmassy homes.
"We always visit one of our local garden centres, who design the most beautiful displays every year. We tend to draw inspiration from the white and pastel displays, in particular."
We asked Sophie and Beth to describe their home décor at Christmas time…
"Our preferred Christmas styles are definitely more modern than traditional. We love a variety in shades of white and green. Surprisingly, we use a lot of sparkle too, which we wouldn't normally go for at any other time of year.
We would be lying if we said we weren't tempted to change it up every Christmas, but we've stuck to the same theme for the last few years now, mainly because of the expense of buying everything new! We try to add something new every year, but don't change the theme entirely.
We have a Christmas tree downstairs, in our living/dining area, that we decorate with lights and baubles; complete with wrapped presents underneath. We also have a reindeer and a wreath that we add to our panelled wall in the living room.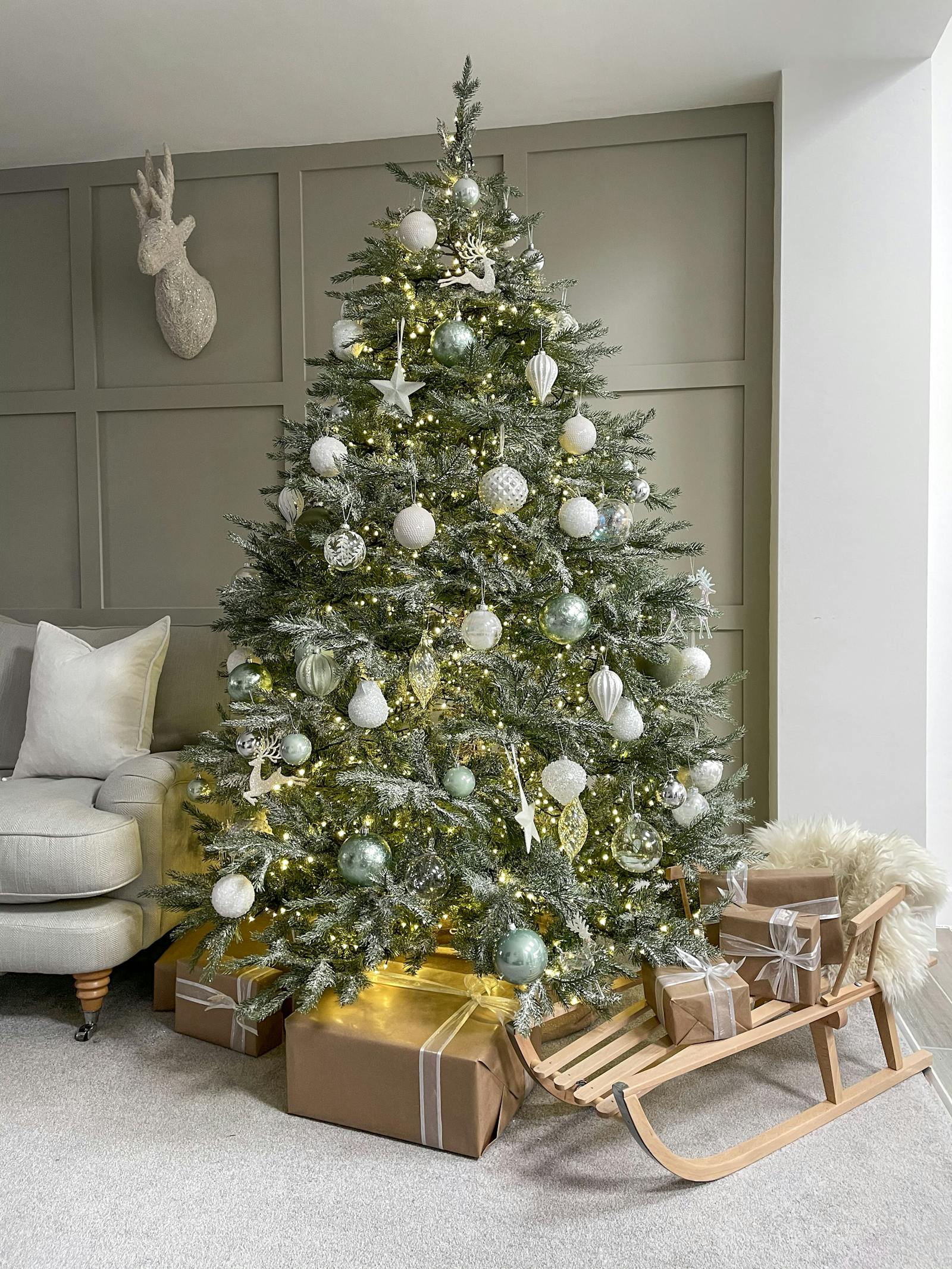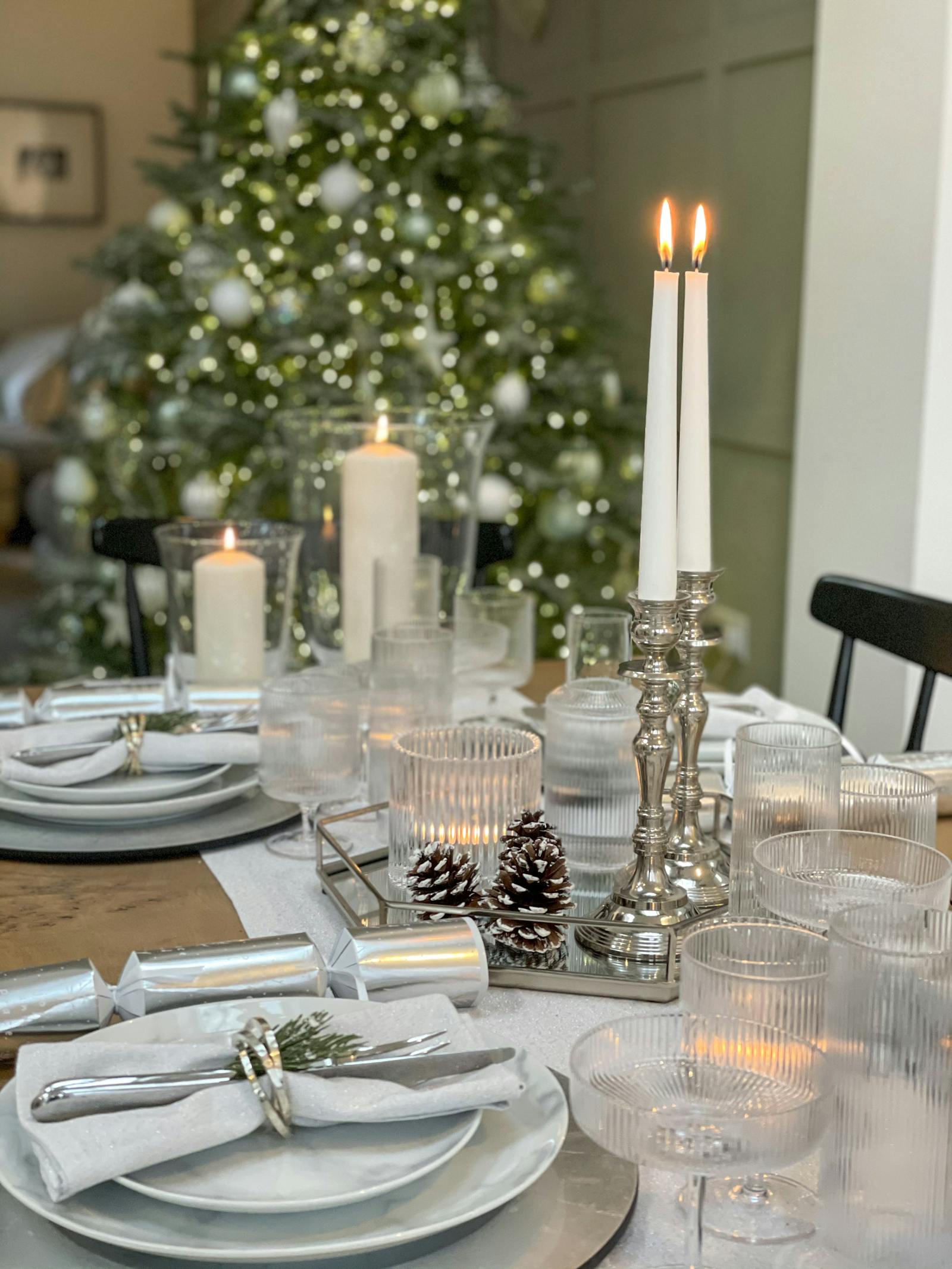 We also like creating tablescapes in the dining area; using a lot of candles, a table runner and Christmas place mats. This year we've added a hanging wreath above the table, which we absolutely love. It's just made up of faux eucalyptus and baubles. We tend to add little touches to the entrance hall and our main bedroom too, but nothing dramatic. Usually just faux garlands/stems/ornaments etc. We bought a new, snowy wreath to hang above our bed, dressed with a lovely, white bow."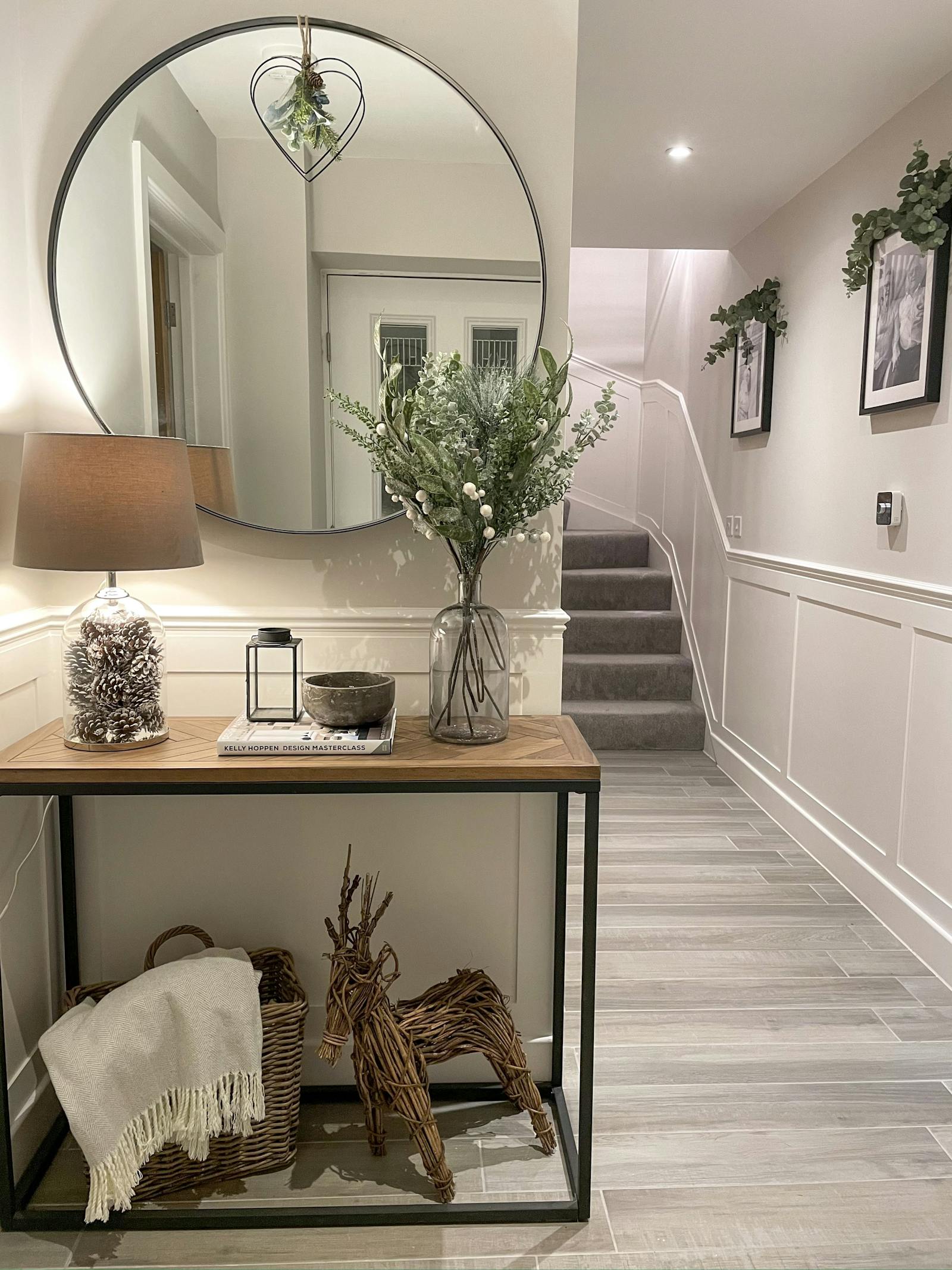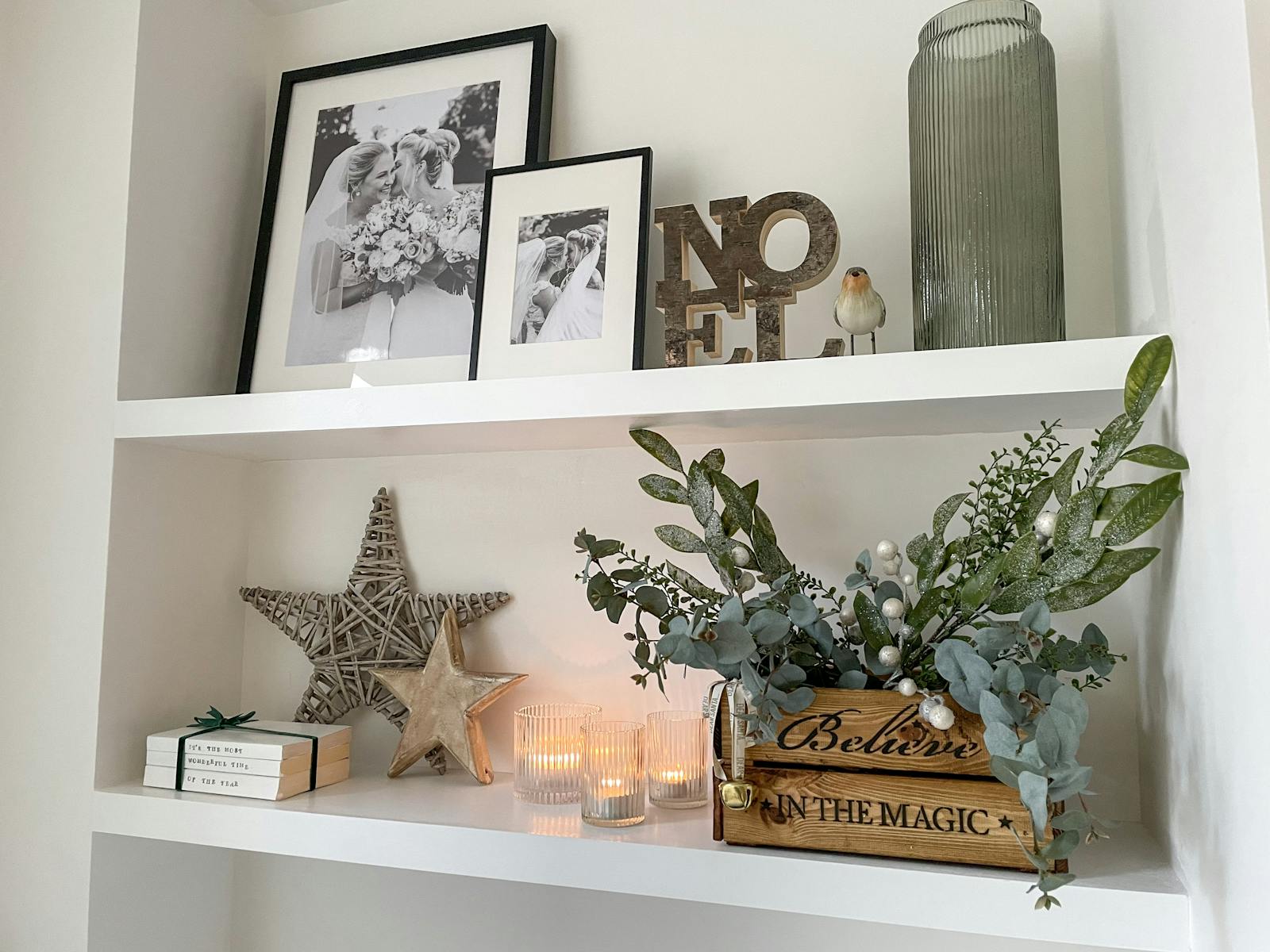 Sophie & Beth's favourite Christmas traditions
We take it in turns with our parents every other year. So, tradition with Sophie's parents would be; breakfast in bed with bubbles, followed by a three-course lunch, TV and games. Tradition at Beth's parents, is singing carols on Christmas Eve in the town square; then Christmas Day is usually manic, as there's a lot of children on their side. The most important part of Christmas to us, is spending time with our families
Ordinarily (when there's not a global pandemic), we would take a trip into London, to bask in the beautiful, festive atmosphere that Regent Street brings. The Christmas lights there are amazing!
Our favourite shop to visit each Christmas is always Liberty. Every year they have a hanging display in the middle of the shop, which is always absolutely stunning and gives us a lot of 'outside of the box' ideas for at home
Finally, we asked Sophie & Beth to choose a colour from the Lick paint collection that most represents their style at Christmas…
"Green 02 looks like it would fit in with our theme perfectly. We love to use green tones at Christmas time (and all year round actually), as we find it warm and calming; but also reminds us of nature and the outdoors."