Real homes of Instagram: Sisi from @homewithsisi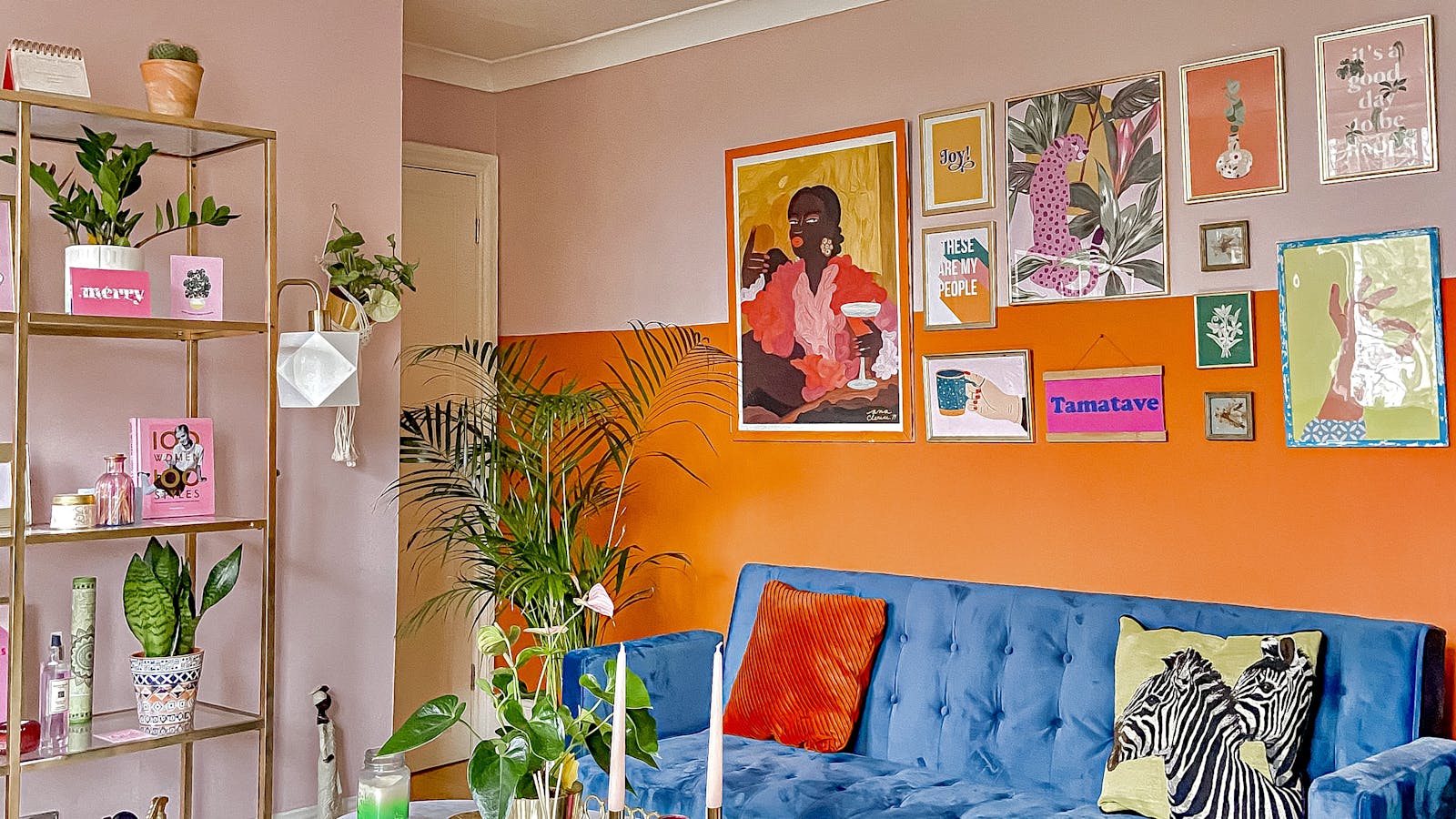 'Real Homes of Instagram' is our weekly sneak peak into the homes of some of our favourite decorators from Lick's community and beyond.
Sisi (@homewithsisi) is 25 years old and lives near Brighton with her daughter, Ruby. She works as a teaching assistant, whilst also studying for her degree in translating. Sisi can speak an impressive four languages.
Outside of work and study, Sisi also enjoys interior design and fashion. Her home is a true testament to this, and we are completely in awe of her rented flat full of bright and bold colours. Sisi only moved in in October 2020, but is thoroughly enjoying adding a contemporary touch to this newly renovated, converted mansion.
Originally from Madagascar, she decided to bring all those playful patterns, bright colours and tropical plants into her home. This gives her the vibrant eclectic vibe that she's always loved, with a modern and Bohemian twist.
"My interior style reflects my personality and I also use it as a way to express myself. I suffer with some chronic illnesses and spend a lot of time in hospital, so I love to come home to all the bright colours; as they help lift my spirit up!".
"My interior style reflects my personality and I also use it as a way to express myself."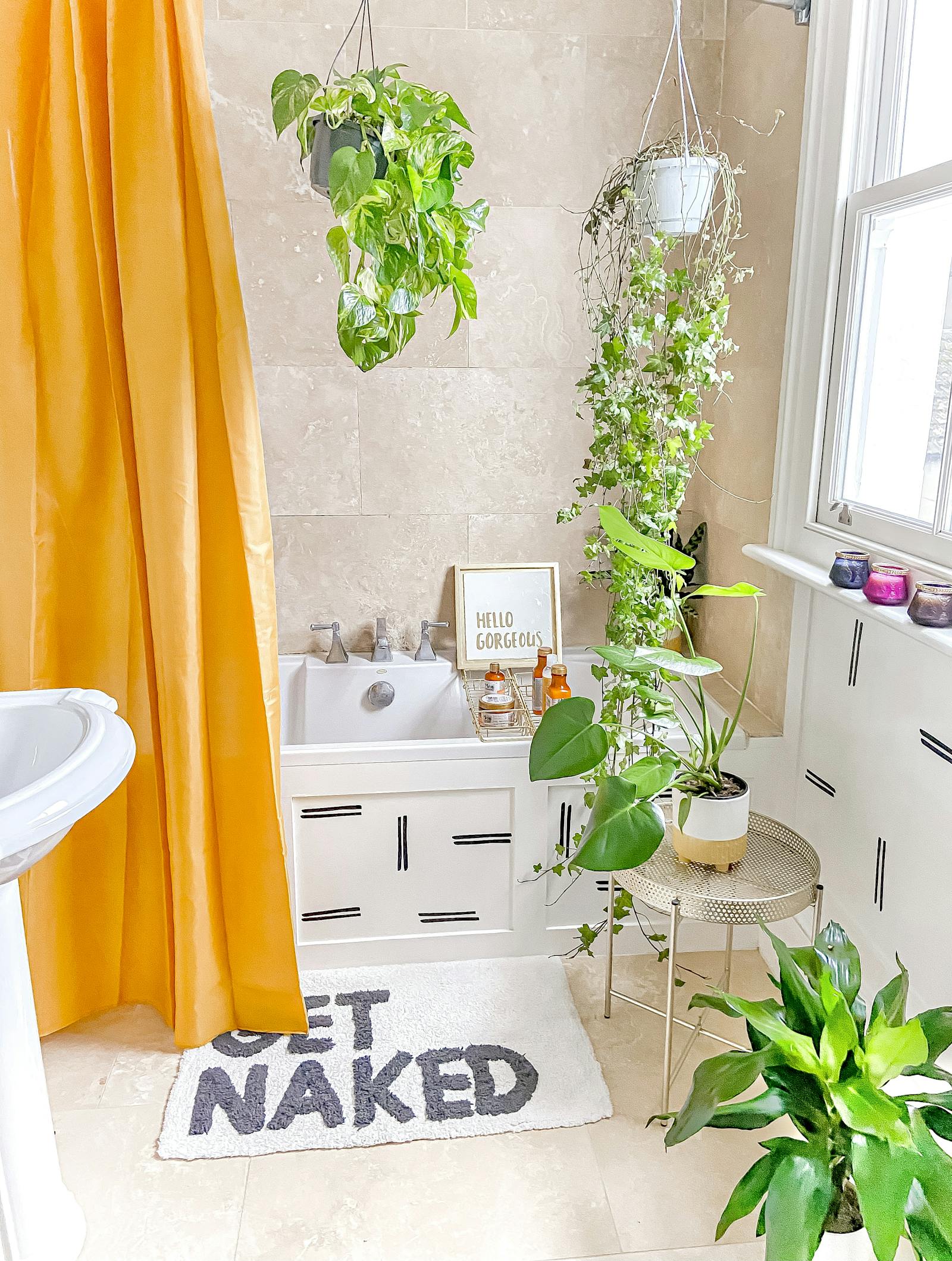 Sisi's transforms her bathroom into a tropical oasis
Her favourite room in the flat is the kitchen. As she has a huge passion for cooking, she enjoys spending time styling and accessorising the space so that it feels fun and quirky when she's in there.
When looking for inspiration, Sisi looks back to her homeland for colours and patterns. She does occasionally love a scroll through Pinterest, as well as following other striking and inspiring homes through Instagram.
"I like to change things up quite often. I have only just moved in and finished decorating, but I'm already putting some ideas together for future projects. I find that painting a wall or moving furniture around makes a huge difference, and I tend to do this at least twice a year".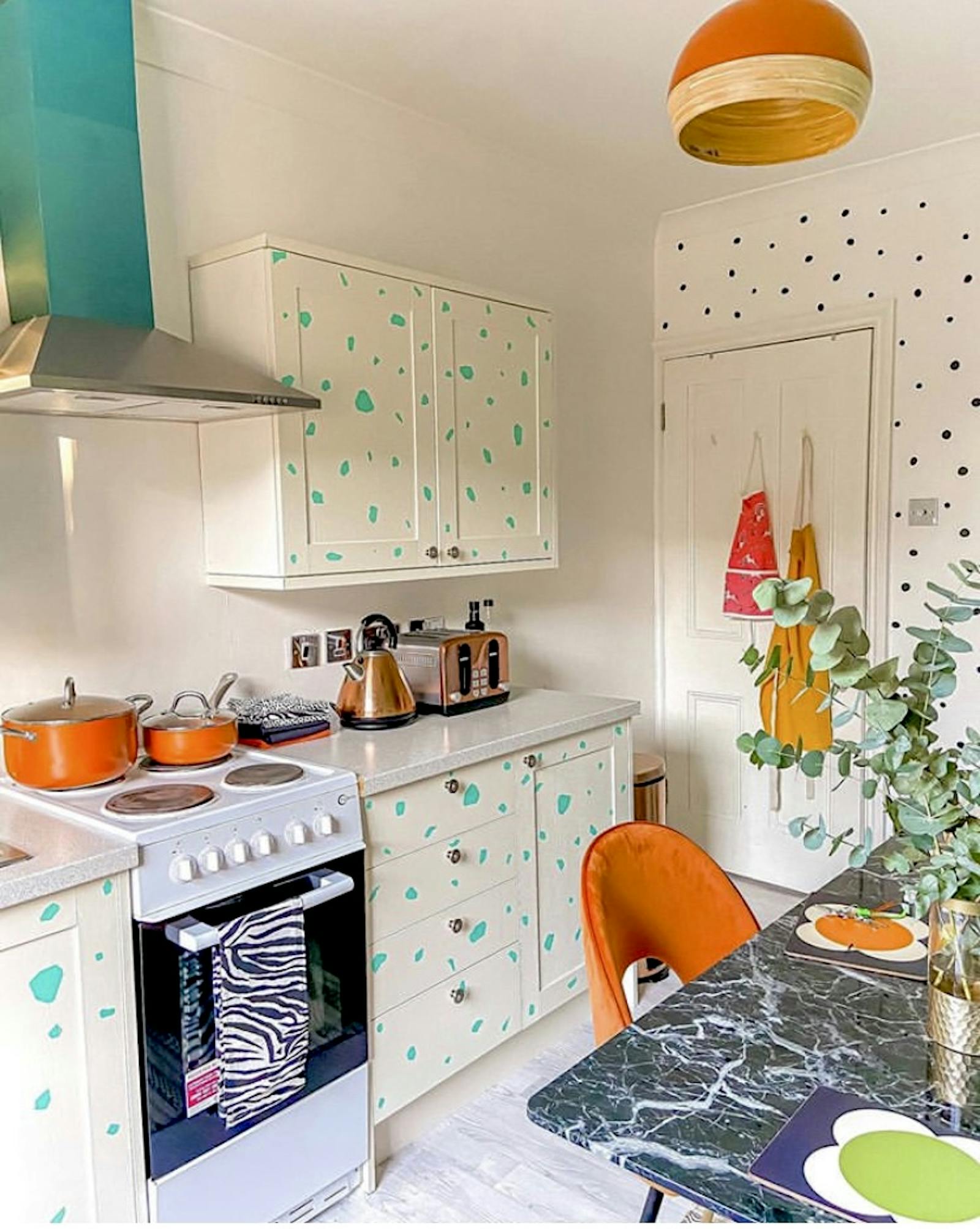 The polkadot cupboards are a quirky touch that make her kitchen totally unique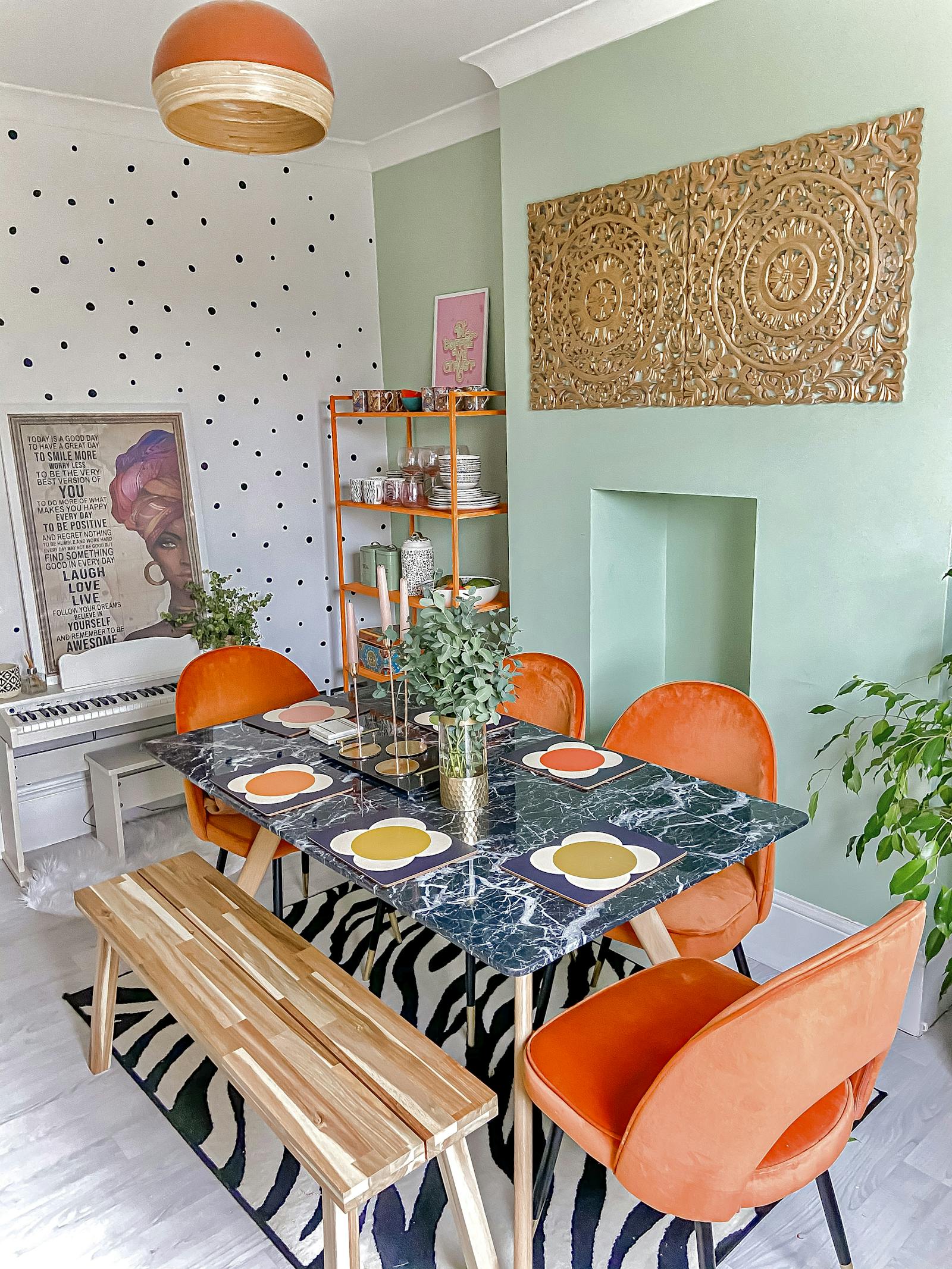 The bright orange chairs against the mint green walls inject the room with energy
Her most recent home decoration project was the colour blocking in her living room, teamed with a new wall gallery to give it a more individual finish. She designed and painted a 'half and half' wall to introduce a mass of tangerine orange that sits so perfectly next to our bubble-gum pink shade, Pink 03.
"I opted for my favourite colours, pink and orange, and followed a YouTube tutorial for extra confidence. Masking tape was certainly key for this task, however it only took me a couple of hours and turned out great!".
Check out our guide on how to paint clean lines with masking tape, so you can do your very own colour block wall!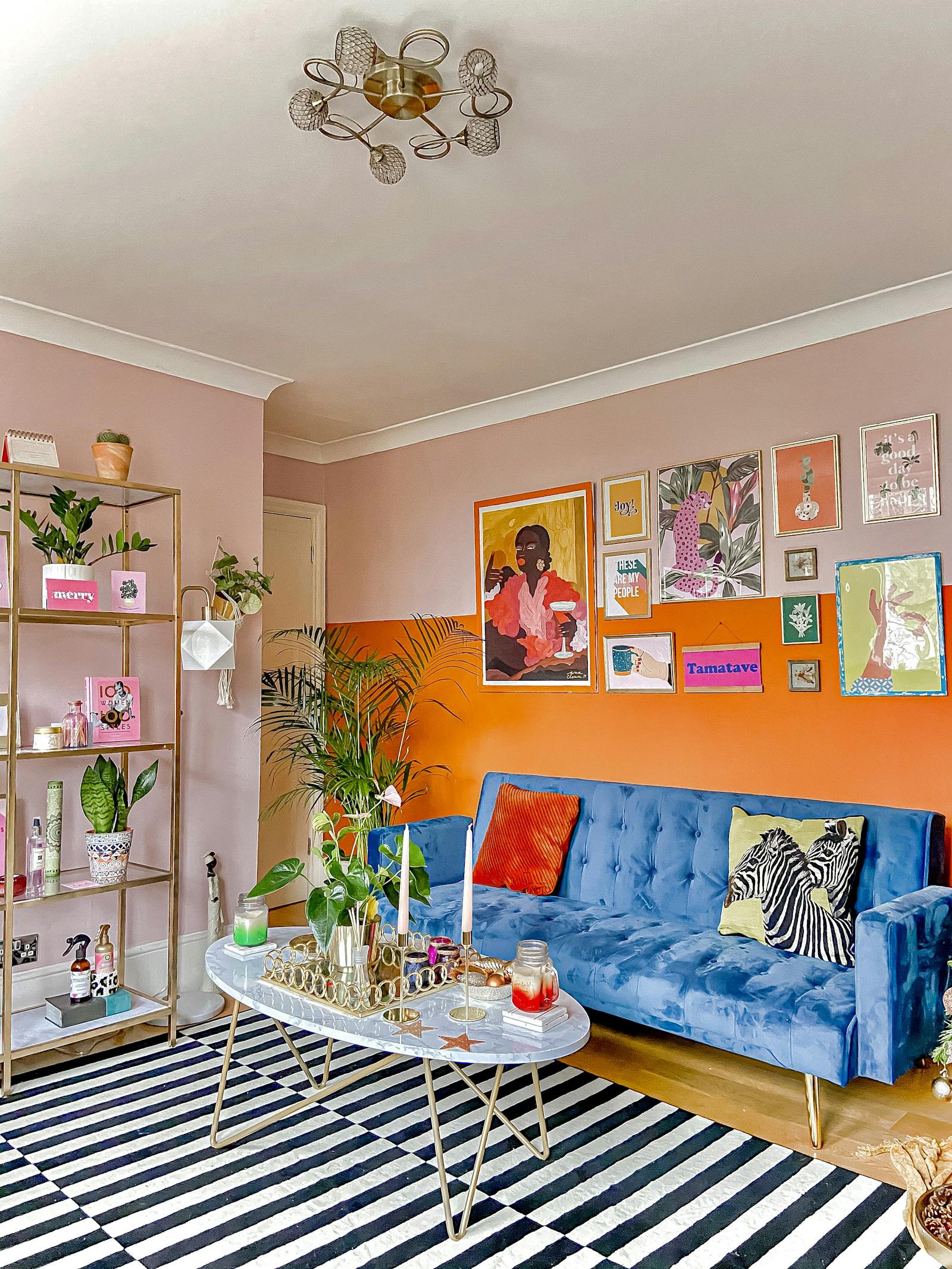 Sisi opted for Lick bubblegum Pink 03 to pair with tangerine orange for her colour block wall design
Sisi's next project is her daughter's bedroom. She has chosen a peach/ coral colour for the walls, and she's also going to up-cycle a chest of drawers and wardrobe to match the new style. We look forward to seeing how this one turns out!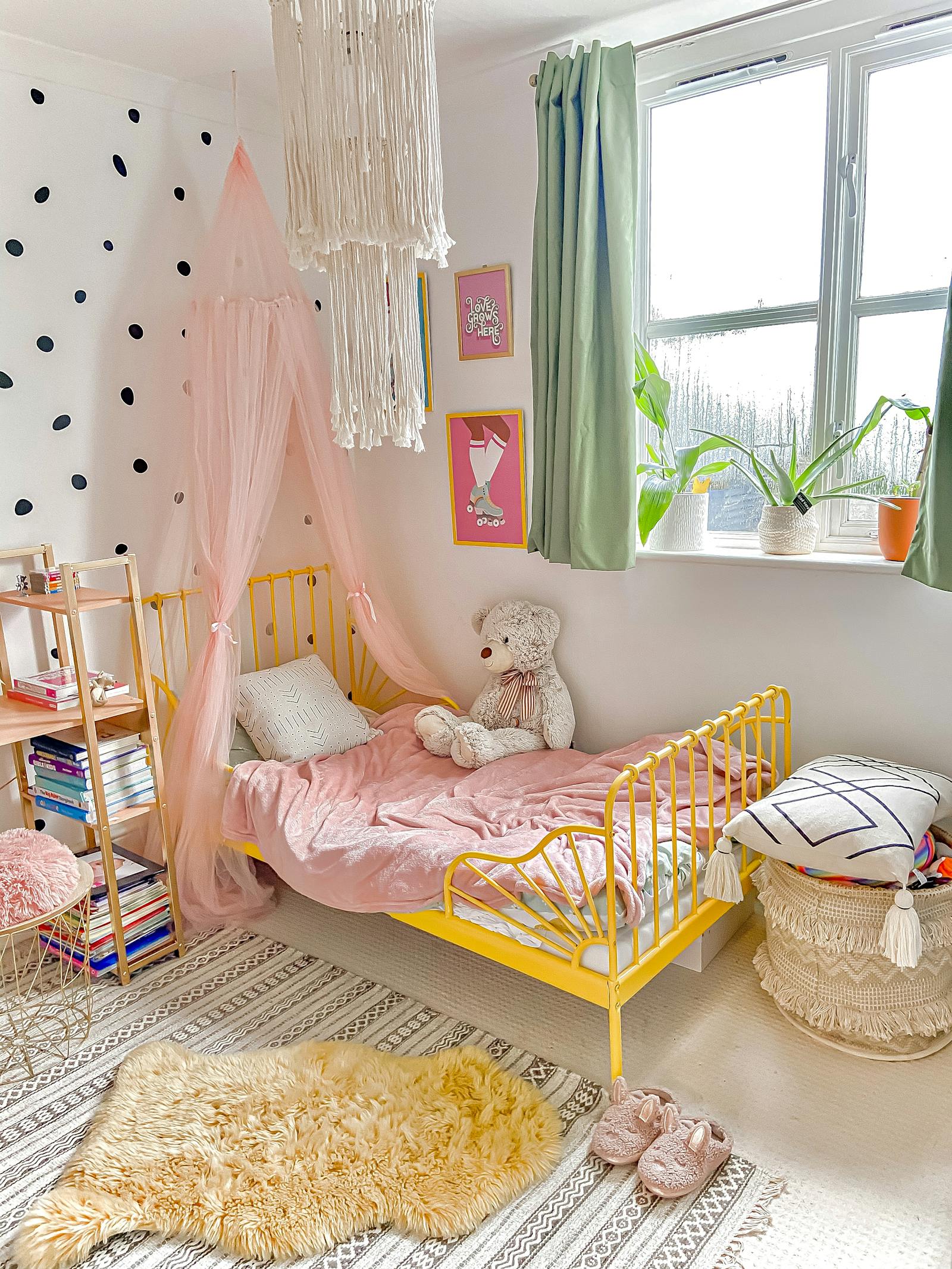 We can't wait to see what Sisi does with her daughter's (already gorgeous) bedroom!
Sisi's top tips for decorating:
I love to use gold spray paint, as well as stencils, to up-cycle existing furniture. This is probably my favourite kind of project, and the most cost-effective way to create a impactful change in your home
Take on one project at a time, and be sure to collect pictures and samples to create a mood before you start the decorating process. You'll want to be sure you're happy with your choices and that the colours compliment each other
If you haven't decorated before, then I would definitely advise you to take a leap of faith. I promise it's not as hard it seems, and if it does go wrong, it's easily fixable. I remember feeling intimated by the paint roller, and thought there's no way I can do this – but, to my biggest surprise, it turned out that I love to decorate. I challenged myself to do something that I felt would've been impossible; however, that day I realised that I could do anything I set my mind to…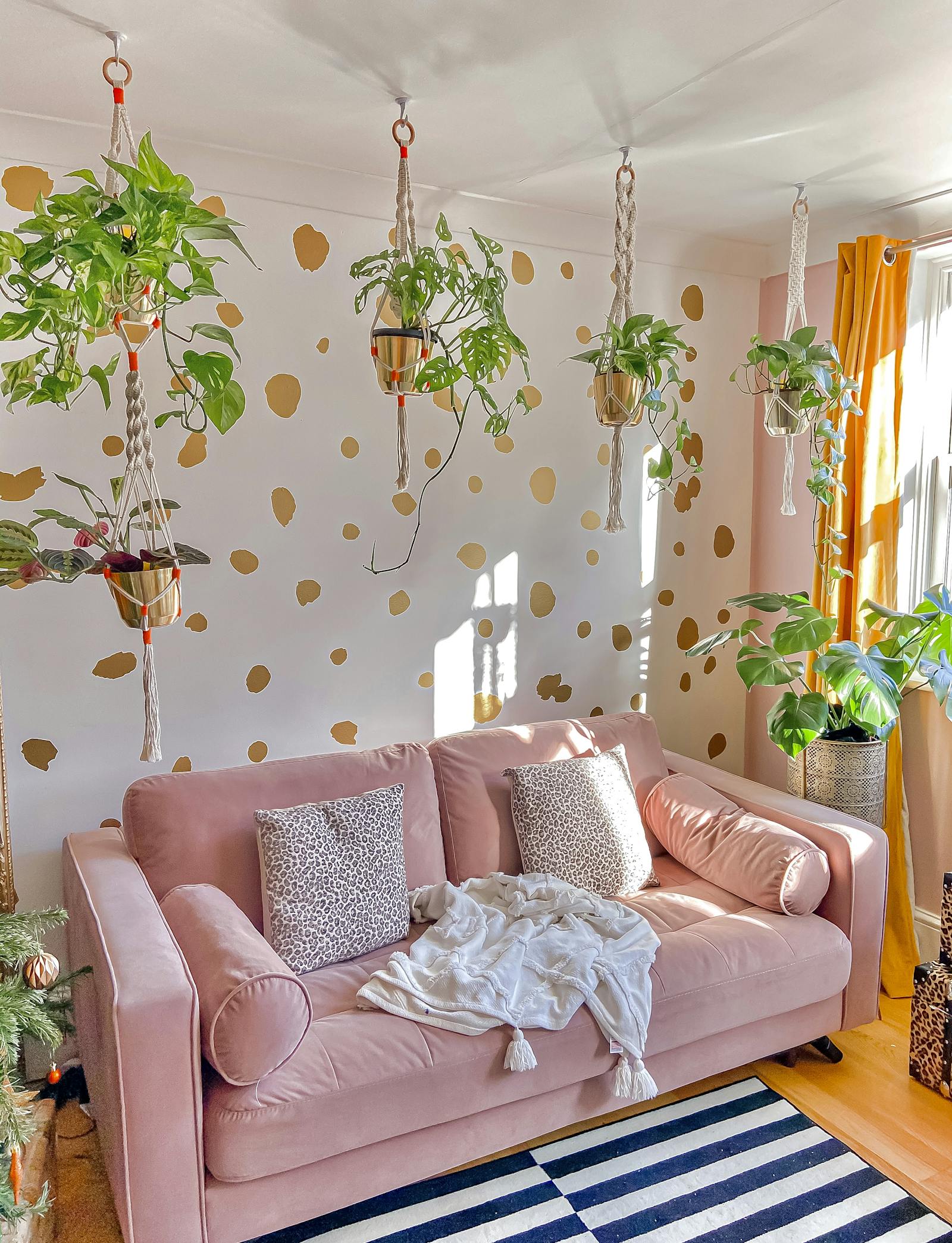 Introducing house plants into your home is a fantastic way to bring nature in and breath some life into your space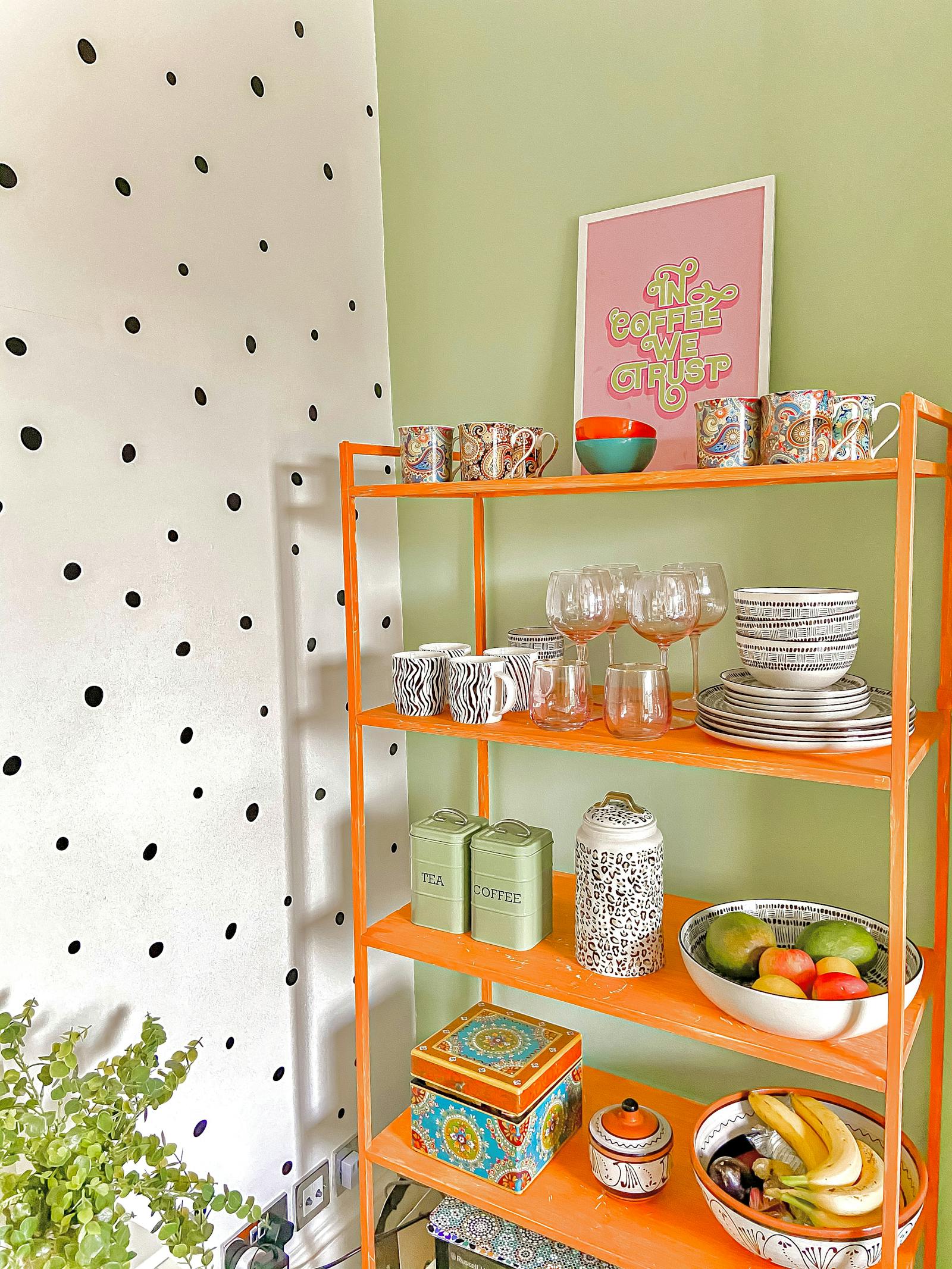 It's all in the details in Sisi's vibrant home - her tableware is bold and playful too
Sisi's Lick picks!
I already have Pink 03 on two of the walls in my living room, but I am planning to get Red 03 next. I want to use this either instead of my colour blocked wall, or in the hallway.
The other colour that I'd love to try would be Yellow 02. I think they're all warm, happy colours and somehow manage to provide a holiday kind of vibe.