Real Homes of Instagram: Siobhan from @interiorcurve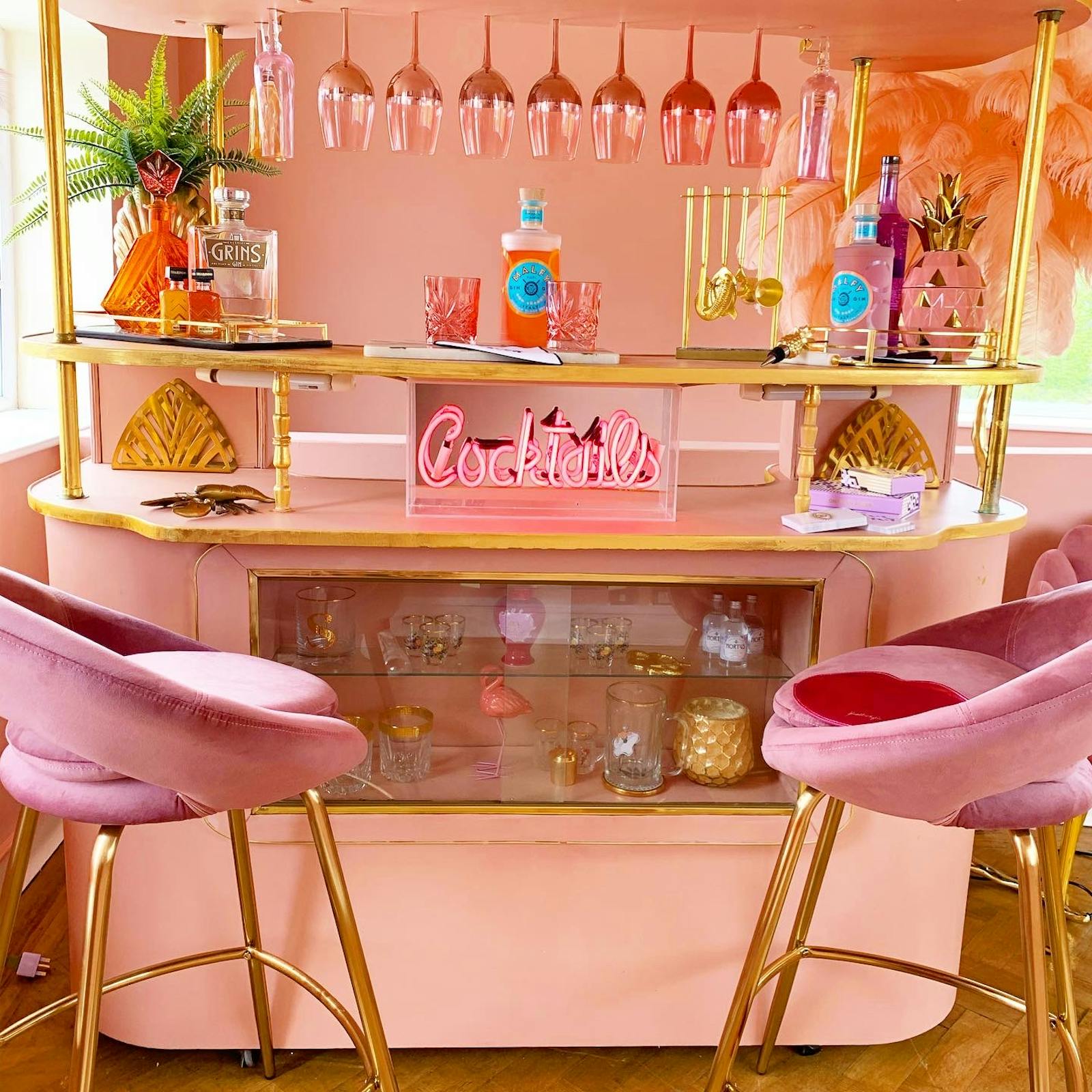 'Real Homes Of Instagram' is our weekly sneak peek into the homes of some of our favourite decorators from Lick's community and beyond.
Next up in the series, we introduce to you to the fabulous Siobhan and her colourful, quirky and simply breathtaking home that you can find on her Instagram - @interiorcurve.
Siobhan is 41 years old and lives with her husband, Nick, and their ragdoll cat, Benji. They live in an incredible 1930's art-deco property in Castleford, West Yorkshire.  The property was named Chatelaine, which is a French term that means 'a lady in charge of a large house'. The house is also known locally as 'the white house', due to its imposing size and bright white exterior render. She sure is a beauty!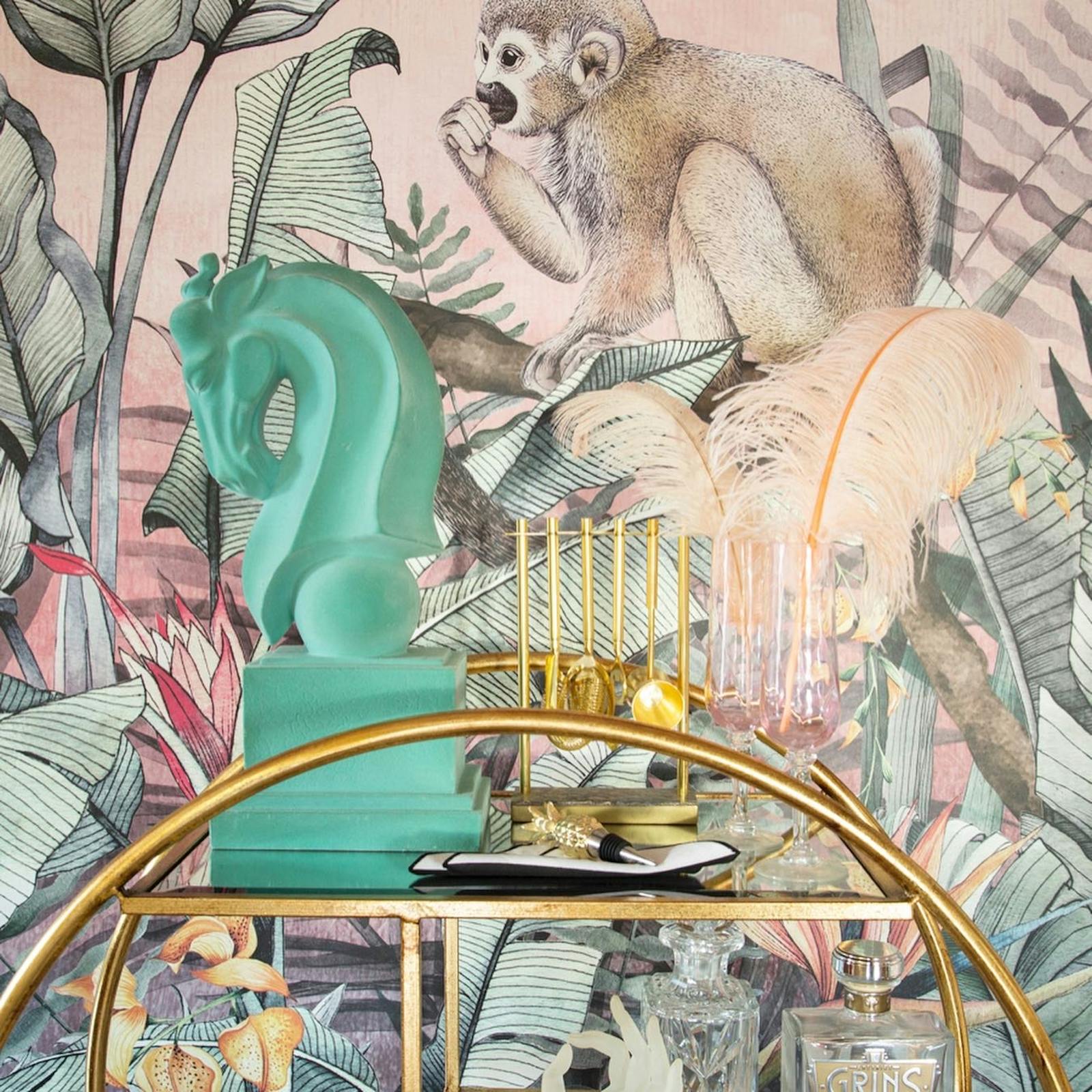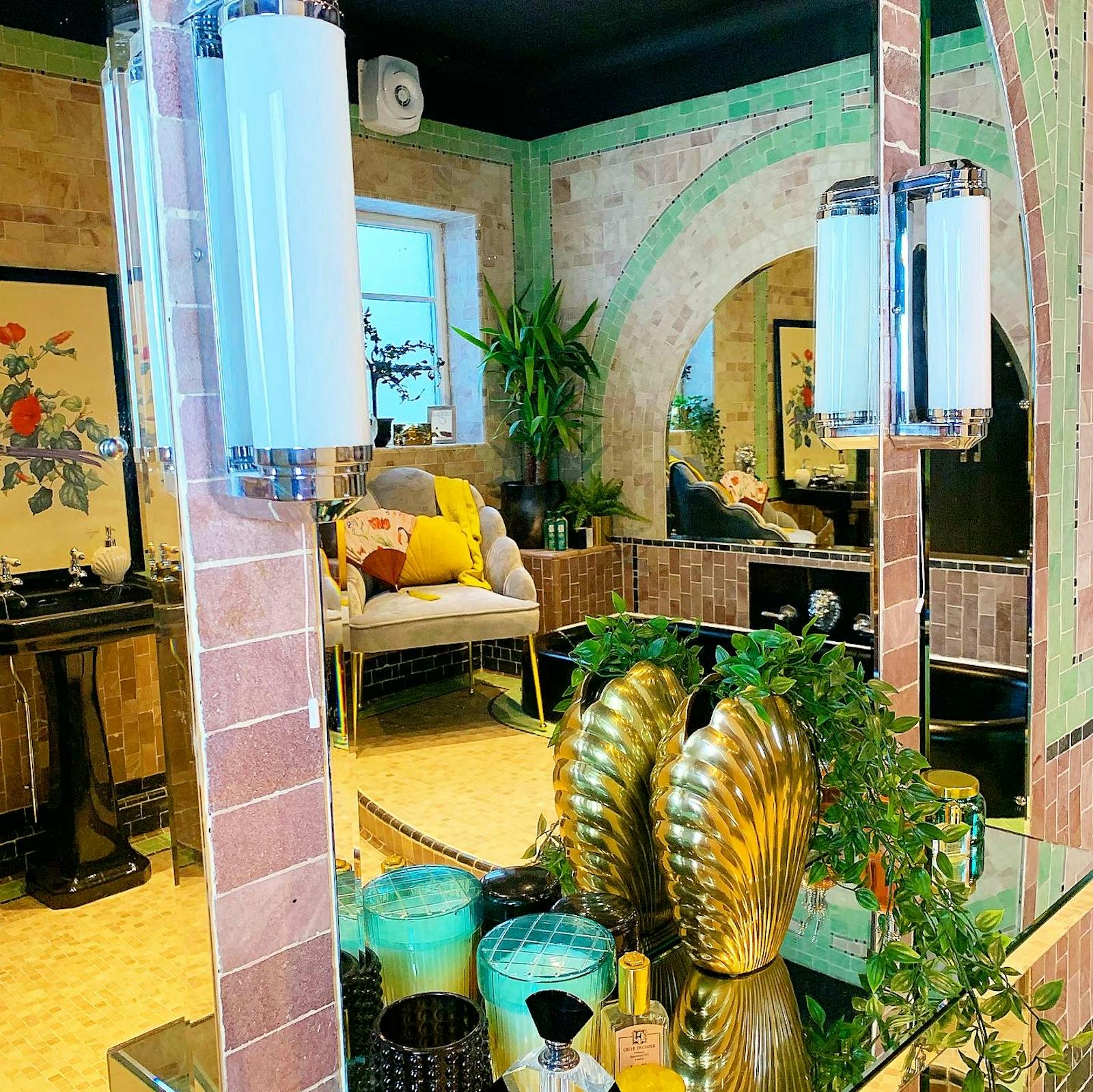 Siobhan's bathroom is definitely tile heaven
Siobhan and Nick moved into Chatelaine in August 2019, and admit they are still learning new things about the property. Her favourite features of the house include the curves of the staircase and ceilings; the two arches in the lounge and the original polished Japanese parquet flooring.
"I've always loved Art Deco after staying in an Art Deco hotel in Miami many years ago, but I never thought I would actually ever own one. I have to pinch myself every day!"
Siobhan works as a full-time fashion and interiors influencer; with a self-confessed passion for bold colours, patterns and textures. She loves mixing modern styles with vintage pieces, and cannot possibly limit herself to just one style preference.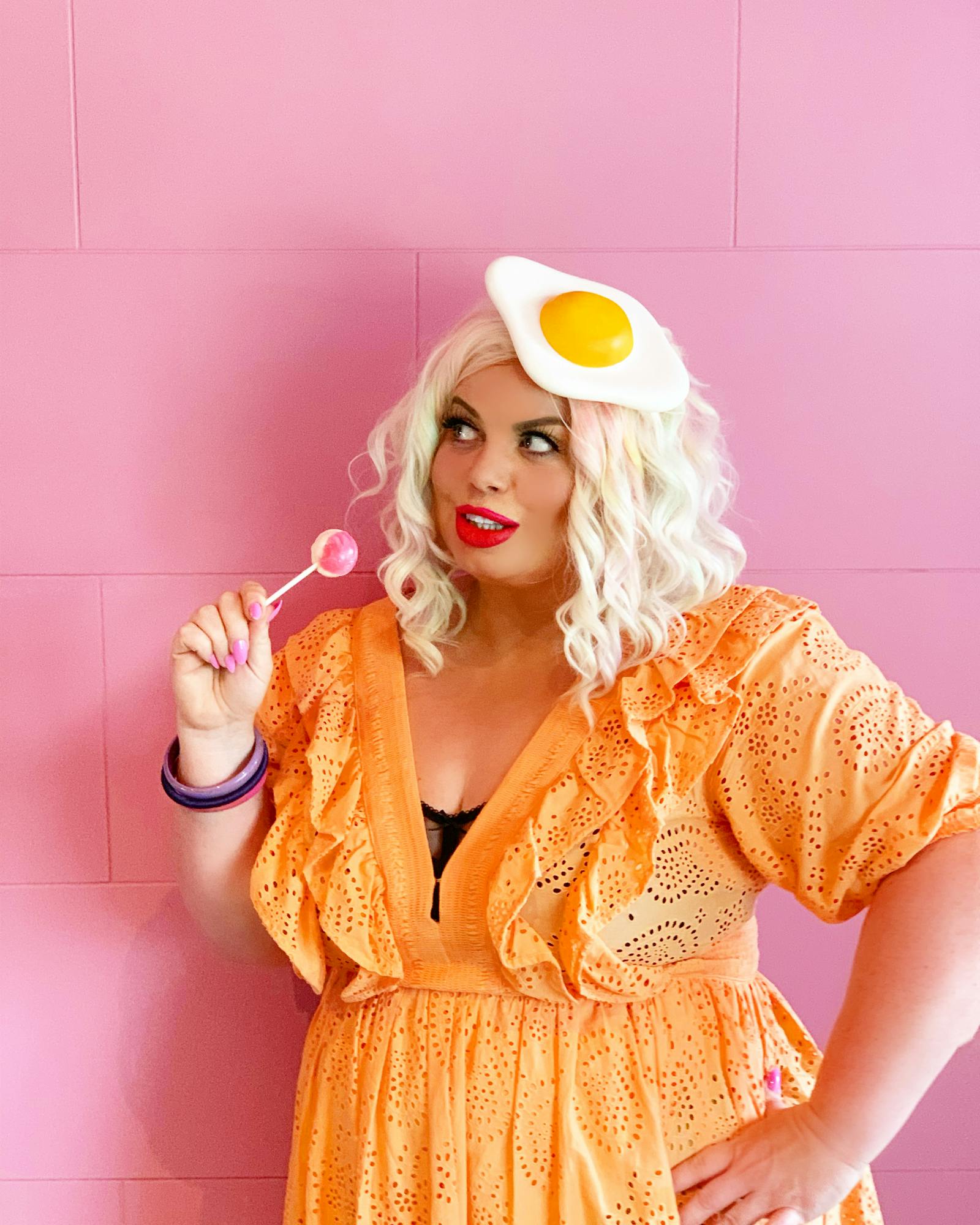 We simply can't get enough of that style
"I absolutely love colour, as I think it's the easiest and biggest transformation that can happen in a room. I just adore the creative process of designing; turning something plain and bland, into a riot of colour and theatre."
Siobhan's favourite room in the house is the 'tower room' at the very top of the house. As well as being one of the smallest rooms in the house, it is also one of the strangest shapes – with half the room being a semicircle, and the other half leading out to the roof terrace. Styling it with a stunning 1970's vintage cocktail bar from Facebook MarketPlace; Siobhan set about styling the room with plaster pink paint, gold leaf and velvet bar stools.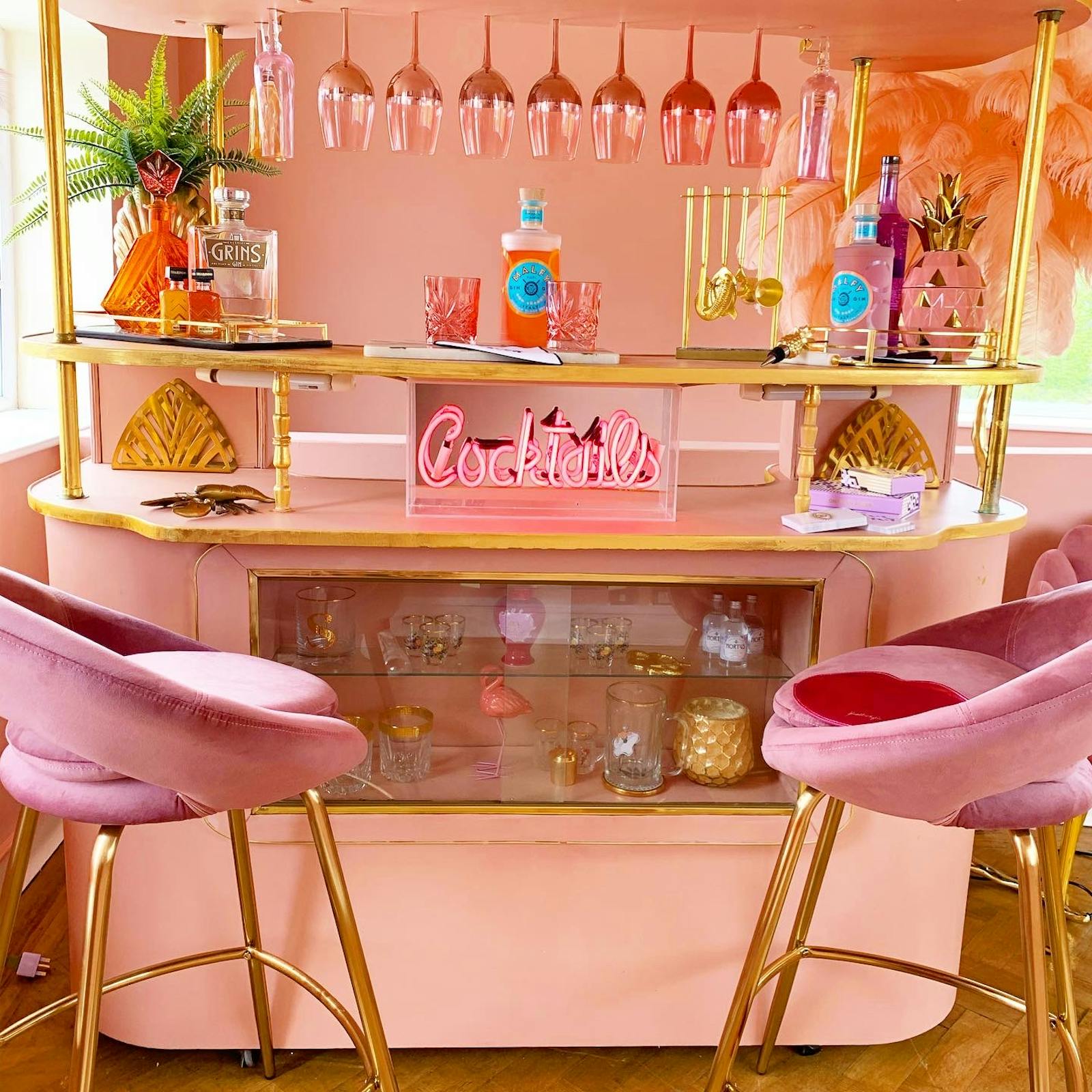 The tower room. It does look like it's coming straight from a fairytale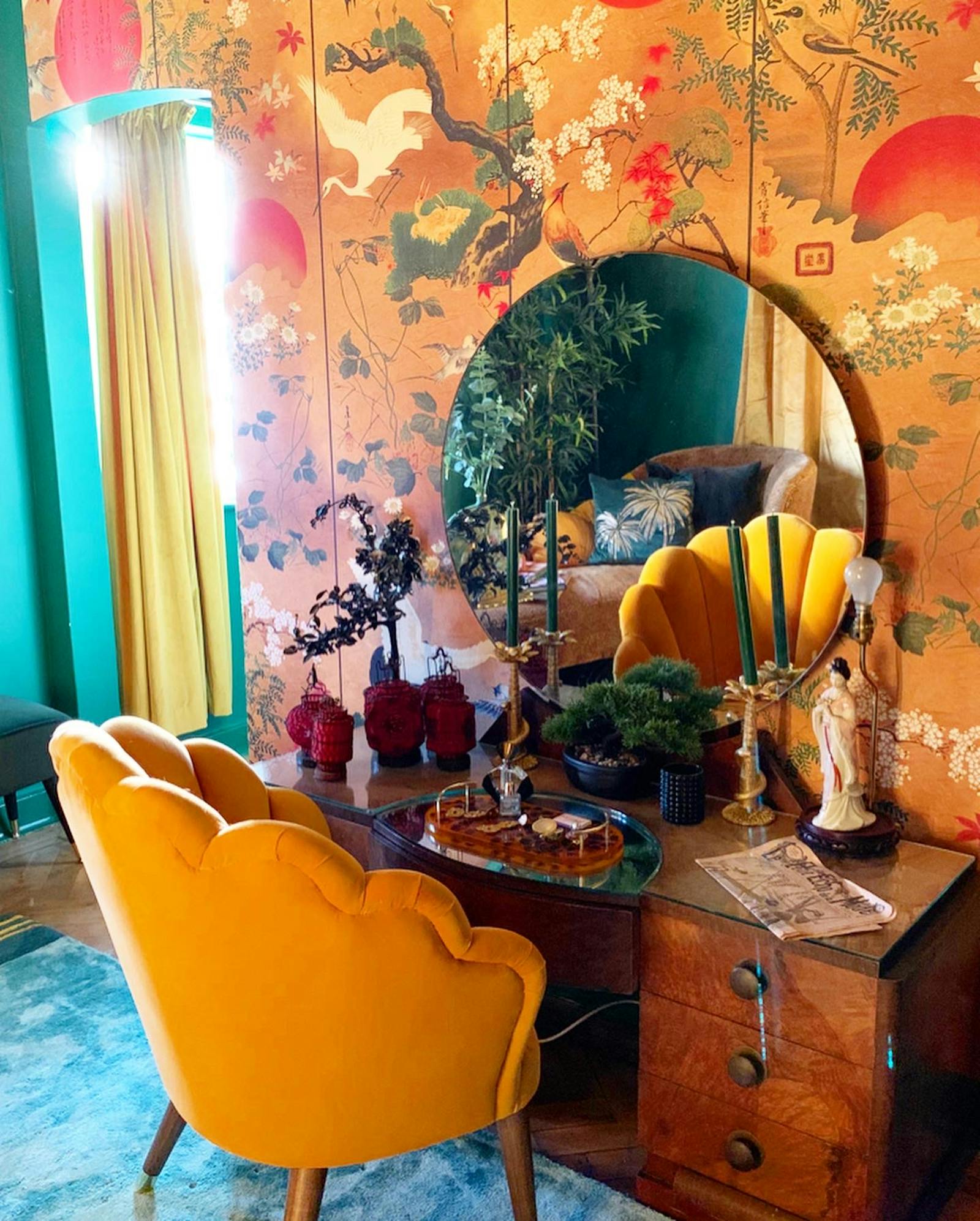 We love the combination between old and new, and we absolutely adore this little corner
Siobhan loves to take inspiration from something that really catches her eye, whether it's a hotel she visits on holiday; a beautiful silk scarf in a store or a totally unique piece of furniture – everywhere and everything can be an influence if you look for it. She also discusses her use of Pinterest, Instagram and interior magazines – all of which assist her in building mood boards for her upcoming projects.
Her most recent DIY project was the 'tower room', that we've previously mentioned as her current favourite room in the house. Admitting it was a tricky room to design due to its distinctive layout, she knew she needed to utilise all the space in order to create the perfect entertaining area. The starting point for this room was purchasing the vintage cocktail bar that she found online. They upcycled it using pale pink and gold and added the perfect accessories to finish off the styling. Following this, they added a plaster pink colour to the walls and invested in feather lamps and velvet chairs to begin filling out the space. The project isn't quite finished either, with bespoke banquette seating arriving soon; creating another stunning seating area for entertaining.
"I enjoy the whole process of transformation, and I really enjoy painting. The best bit is the finished result, although I do find decorating quite relaxing. I always like to listen to music when I'm painting, something to really get the energy levels up!"
Stay tuned for Siobhan's next DIY project in her living room. Currently decorated as a monochrome dream, she is looking to add either a rich yellow-gold or a candy pink. Watch this space…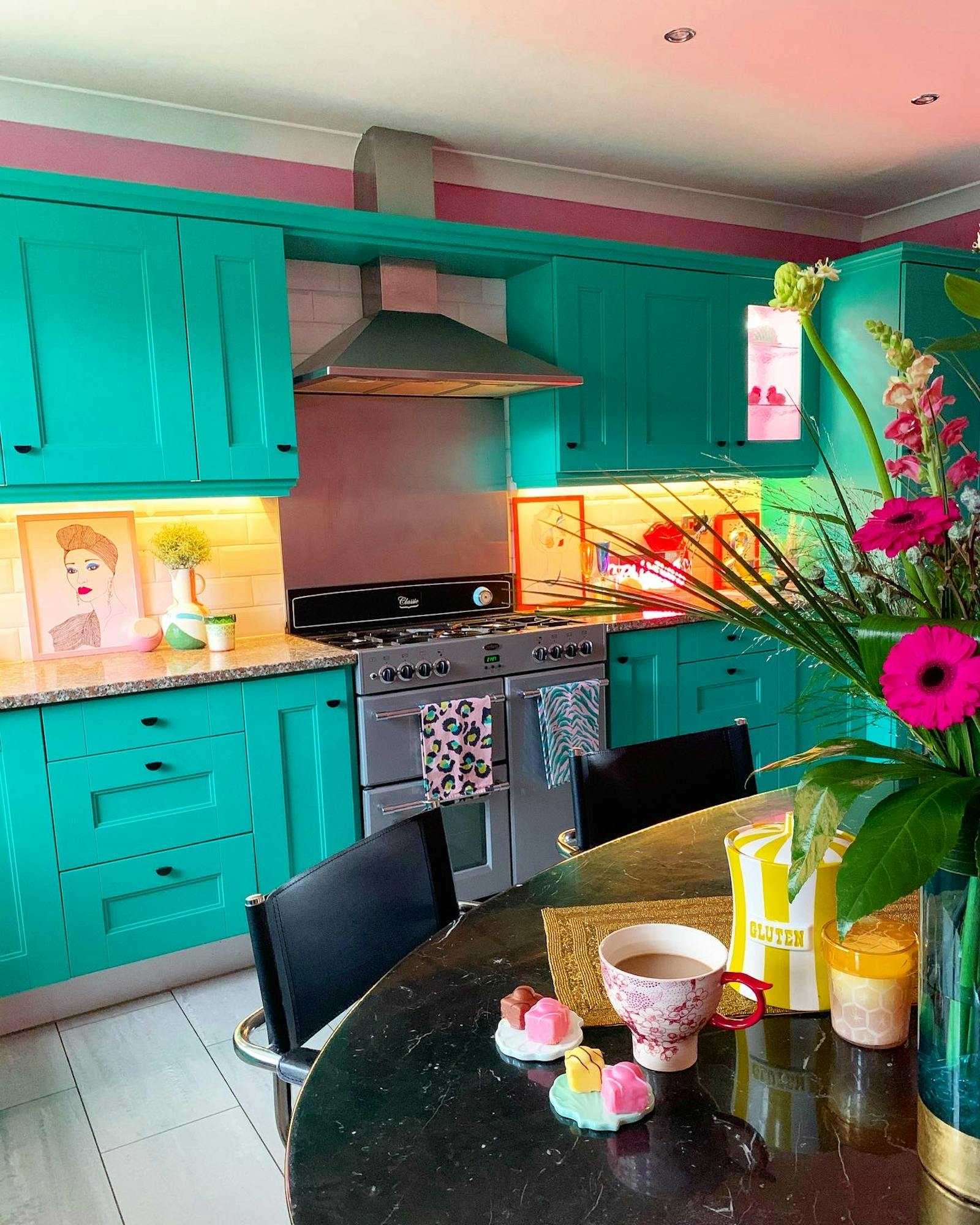 Here even the kitchen has its own personality
Siobhan's Top Tips for Decorating:
Before you start decorating, clear everything that you can out the room and cover anything that has to remain with dust sheets
Make sure you give the room a good clean before cracking open the paint
Be fearless when it comes to colour, and step outside your comfort zone. As long as you go with what you like, you really can't go wrong!
Always choose the best paint that you can afford – it's worth the investment
Always do a colour test patch and allow yourself to live with it for a couple of days. Colour changes with the light, so you need to make sure you're completely happy with it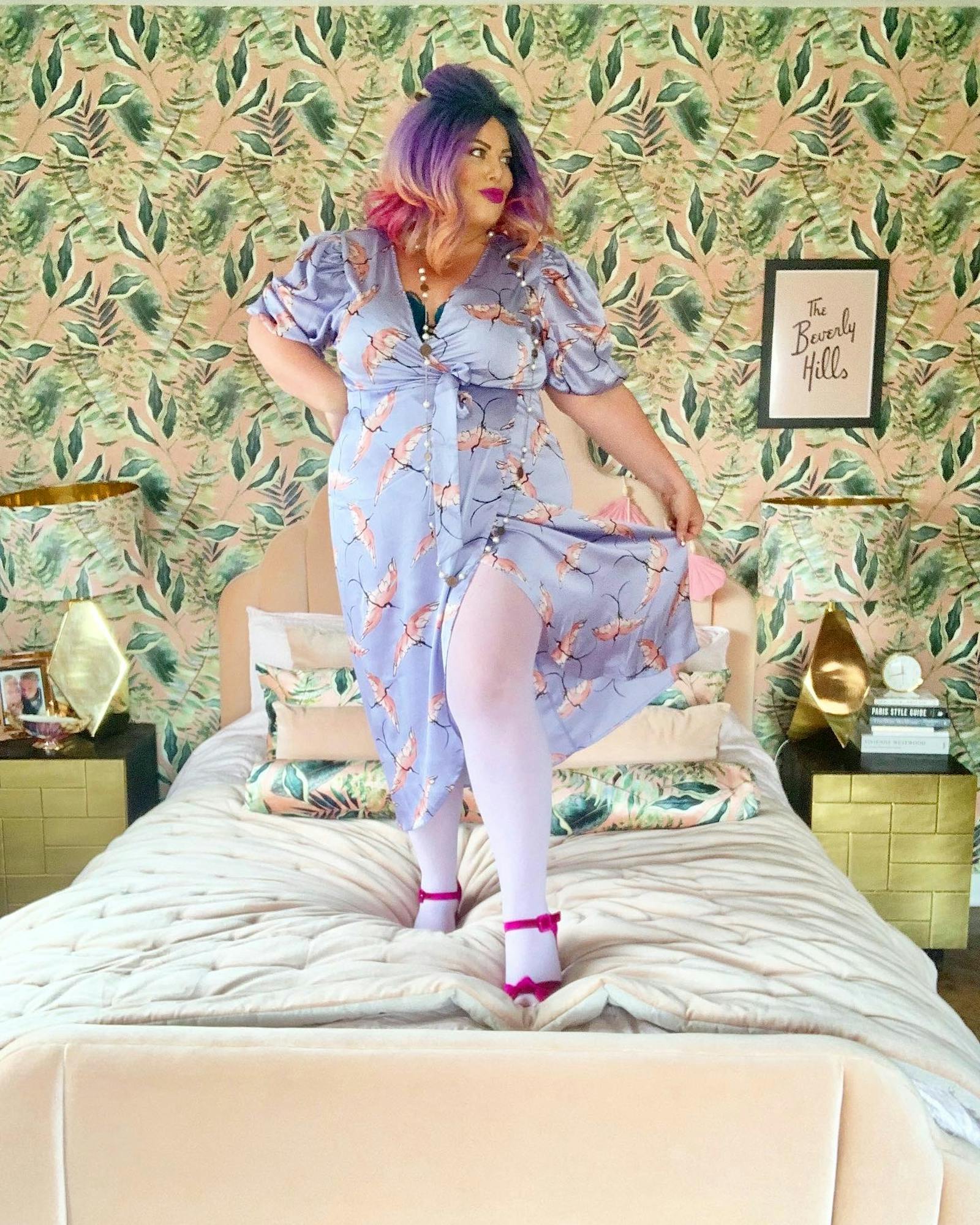 It's all about the patterns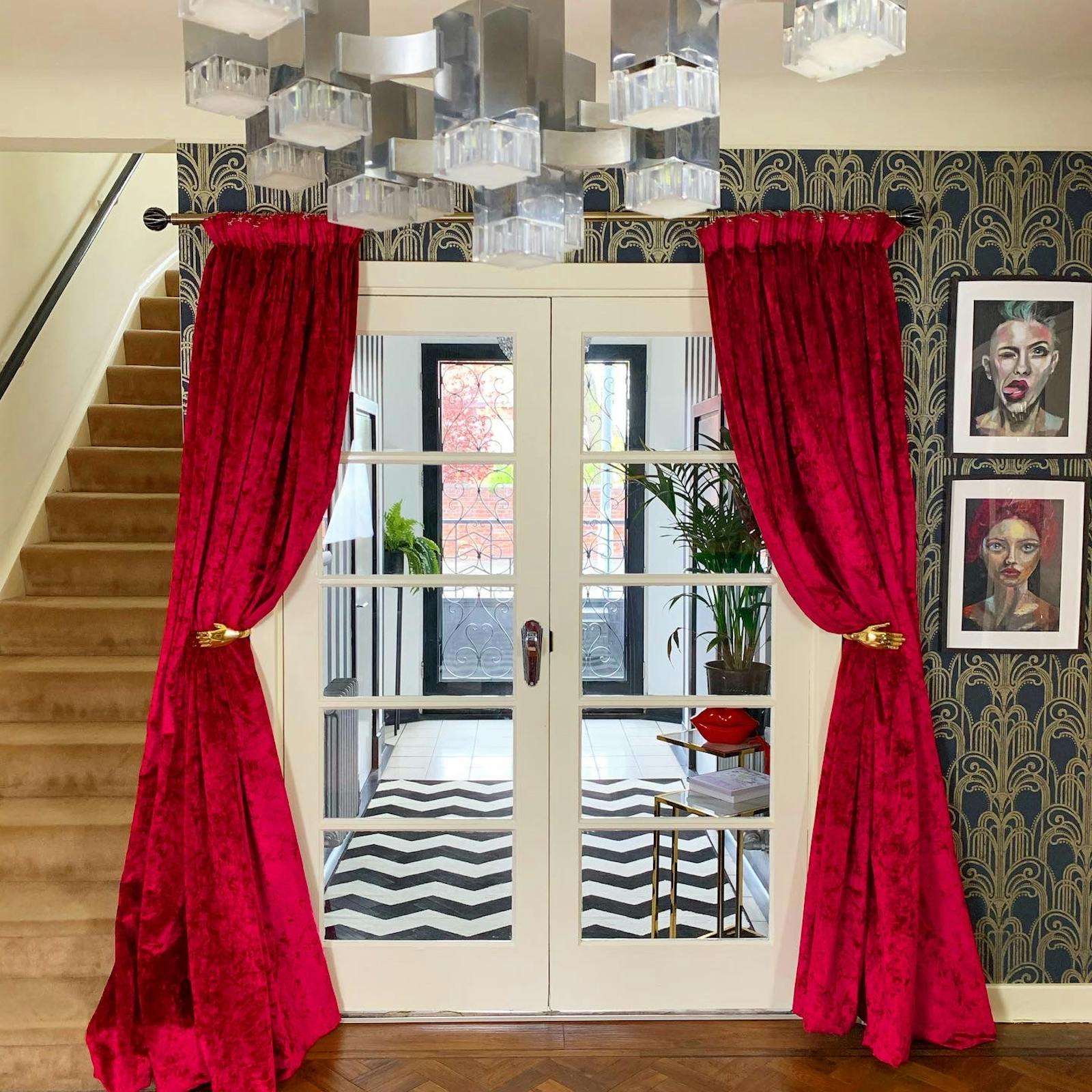 No, this is not a scene from Twin Peaks - it's simply Siobhan's home