Real Homes of Instagram: Rachael from @rachaelhavenhanddesign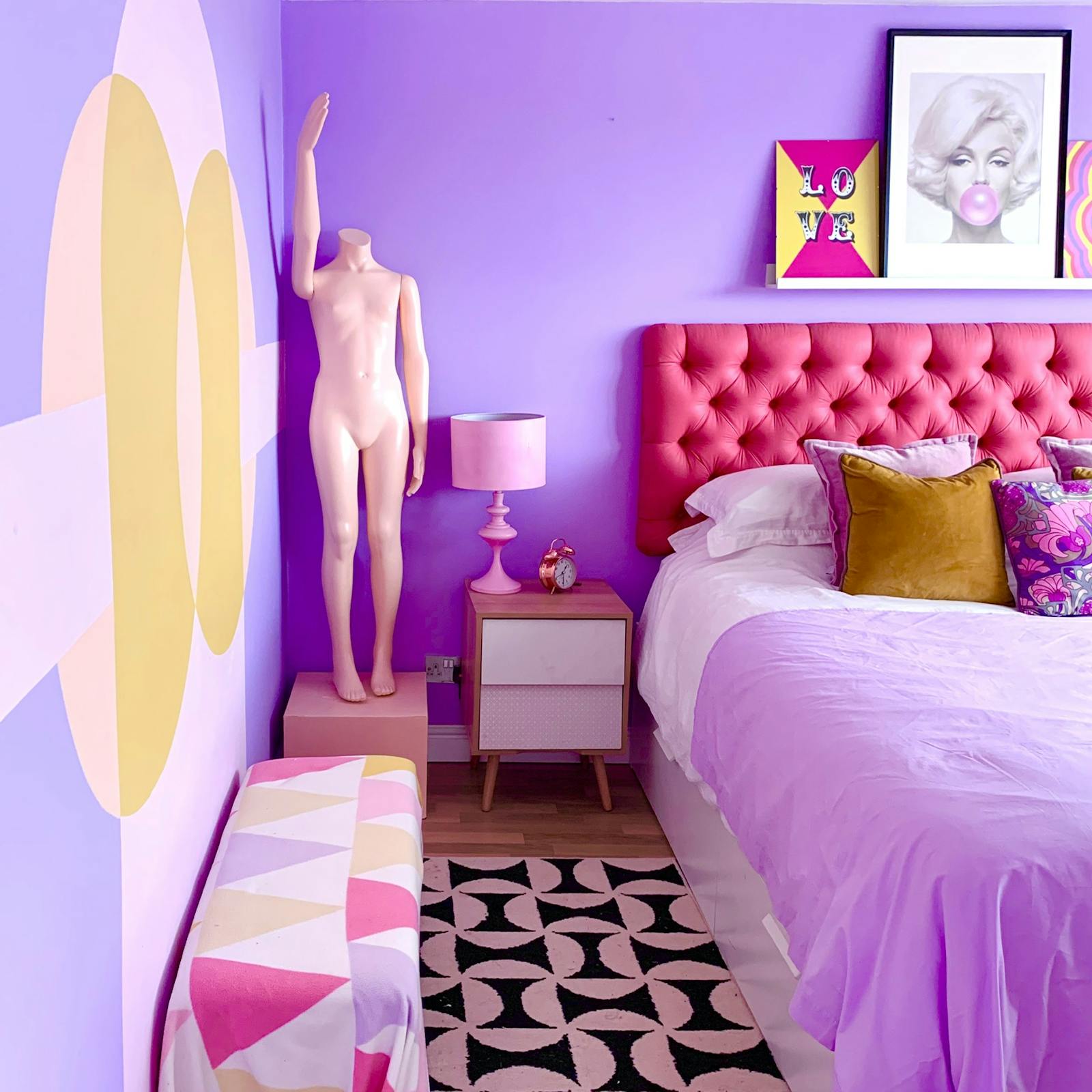 'Real Homes of Instagram' is our weekly sneak peek into the homes of some of our favourite decorators from Lick's community and beyond.
Next up in the series, we introduce you to Rachael (@rachaelhavenhanddesign), she is 28 years old and lives in Sheffield with her two daughters, Gabriella and Florence. By day, she works as a fitness instructor; as well as a self-proclaimed artist, selling her super cool prints online.
She has been renting her home for almost seven years now, and originally chose the property based on location and the school catchment area. The house was beautifully done up, and didn't require any major improvements – so it was the ideal property choice from the beginning.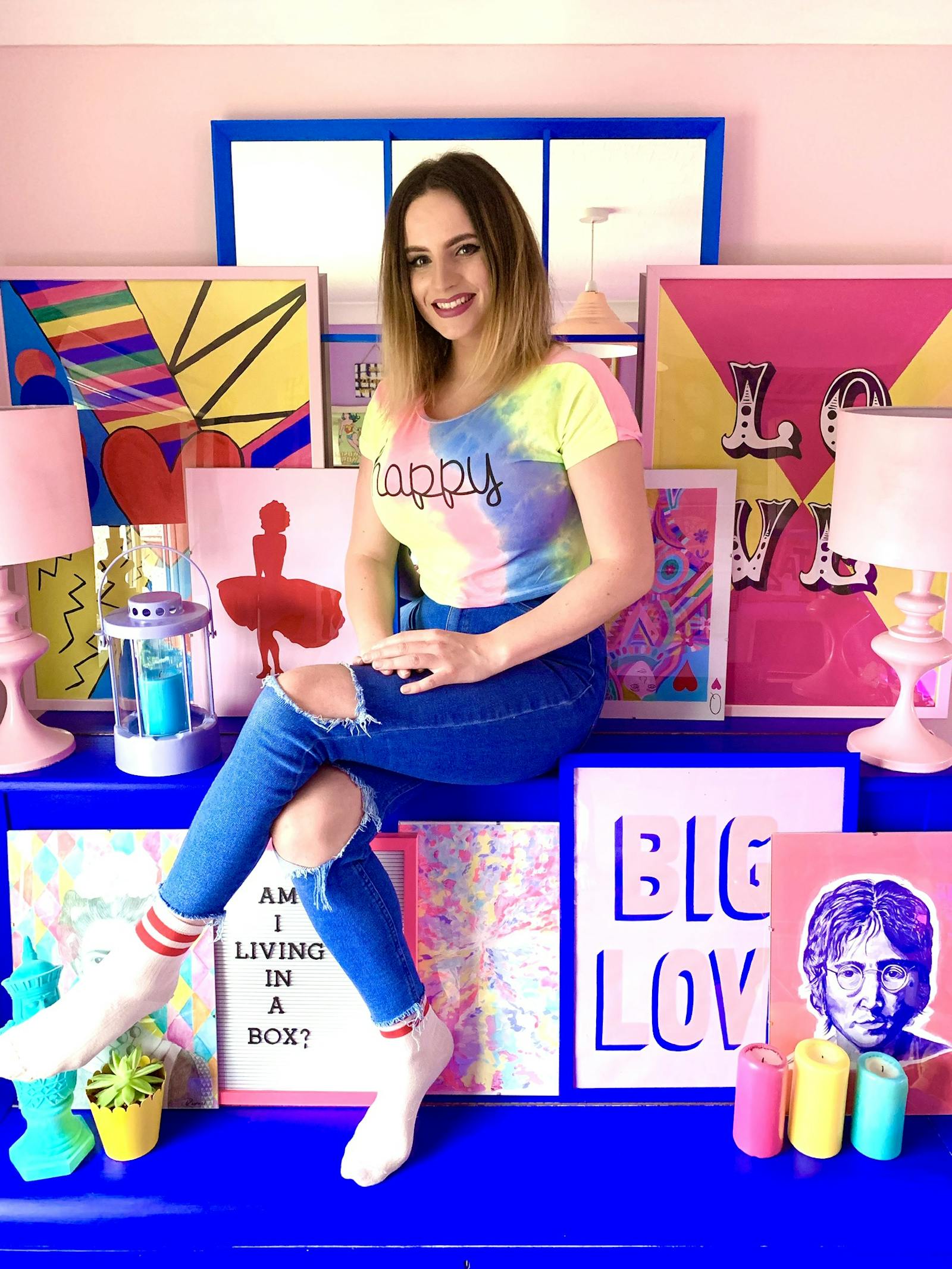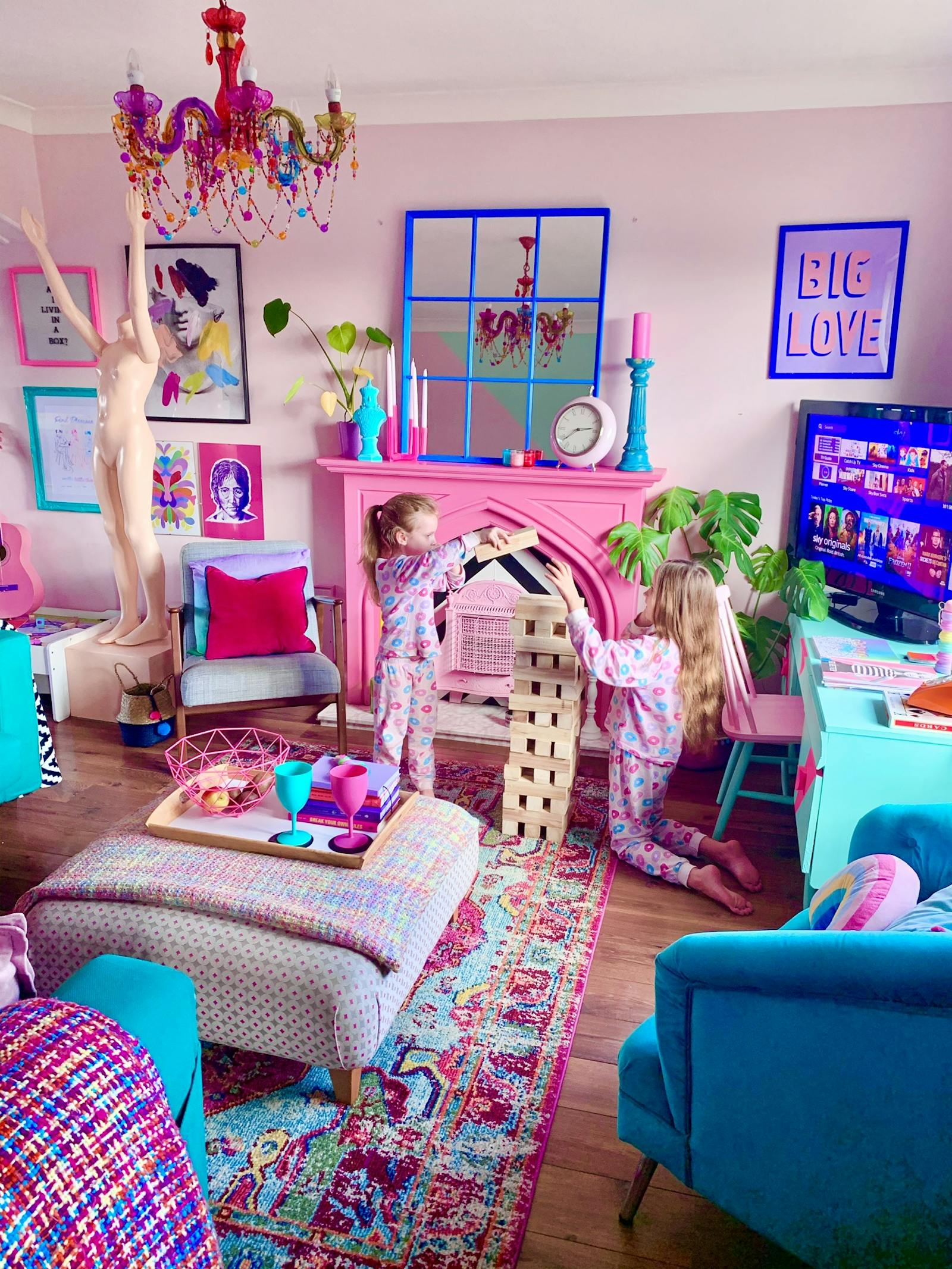 Gabriella & Florence playing in their vibrant living room
"I've discovered my passion for colour."
"Since moving in, I've discovered my passion for colour and it's definitely spilled out into my décor. However, as an aspiring interior designer, I doubt any home I ever live in could ever be finished. I'll redesign a whole room, and within a year I've got completely new ideas for colour schemes I want to do. That's what makes it so fun, though".
Rachael describes her style as eclectically colourful, or 'neon eclectic' – regularly pairing pastels with bright, neon shades. And yes, you guessed it…  her favourite colour to work with is pink; in particularly, a neon pink. What a show-stopping home they have!
"I'm absolutely loving murals at the moment, and there is so much inspiration over on Instagram and Pinterest. I created a mural in my bedroom this year, which I'm really proud of. I think a mural gives a complete, unique identity to a room".
"I think a mural gives a complete, unique identity to a room"
Her favourite room in the house is her living and dining area – although, it was a tough decision to make, as she has worked incredibly hard on her entire home! These are the spaces in which Rachael designs and creates her artwork, so it needed to be inviting and stimulating. The space is filled with colour, and plenty detail to inspire and entice.
"With coloured lighting and a nice setup of the room, it's also perfect to cosy up with the girls after a day's work. I enjoy just sitting in this space and looking around at everything I've created!".
Rachael used to spend a lot of time searching for inspiration on Pinterest and Instagram, and although she still has a lot of love for these platforms – she has now developed a creative vision of her own. She tends to formulate ideas during her own day-to-day life and experiences, taking particular inspiration from the colours of the 80s and 90s.
We asked Rachael if she likes to change her home up during the autumn and winter seasons…
"I don't usually do a seasonal changeover. I find it's hard to make my bright colour schemes look more autumnal, and my décor probably suits the spring and summer seasons anyway. But as it gets darker and colder outside, naturally I have a lot more lighting on in the house.
I like to use coloured bulbs and soft neon lights. Lighting really makes the house feel so cosy. I'm hoping to add some more neon lighting to my home this winter and invest in some of those beautiful knitted blankets".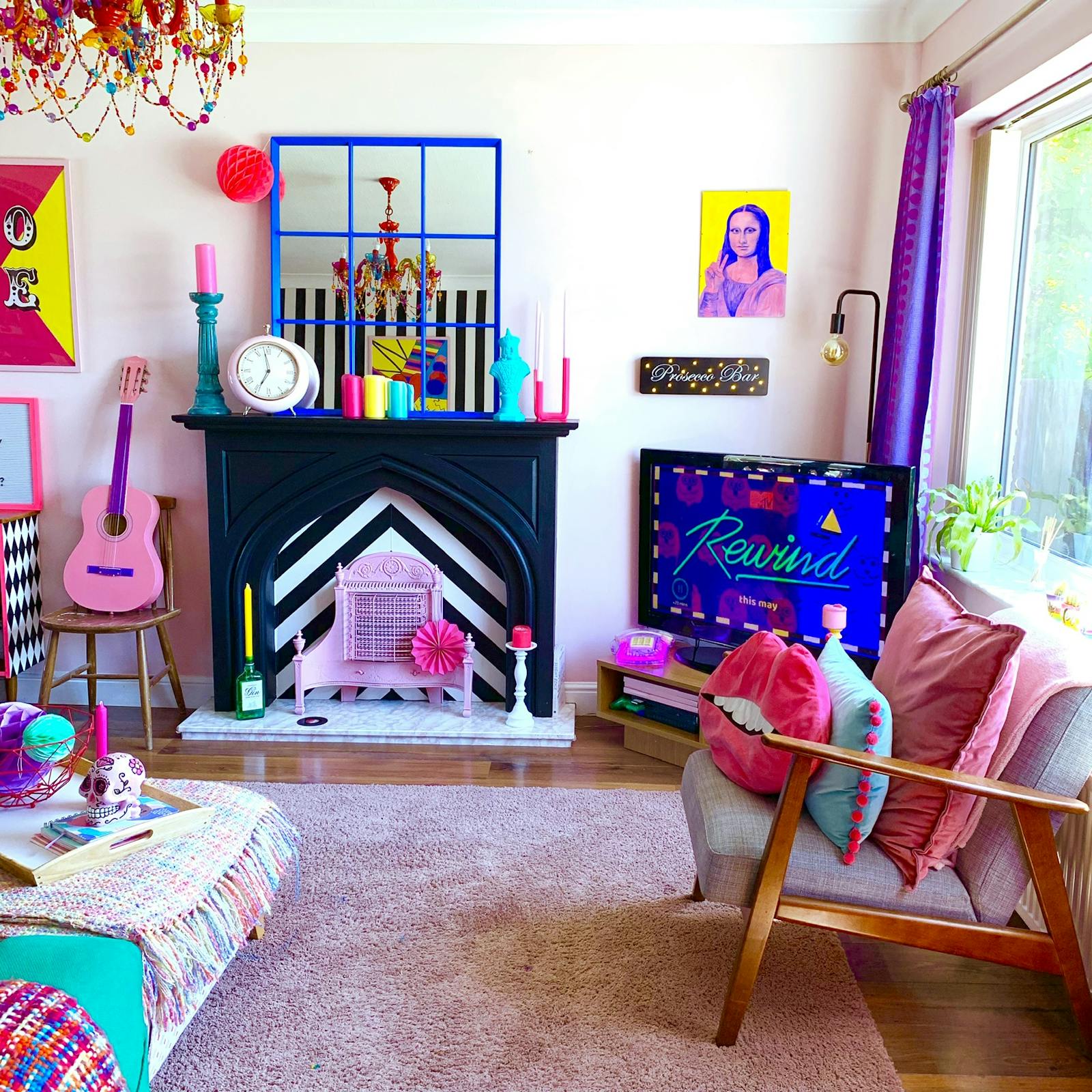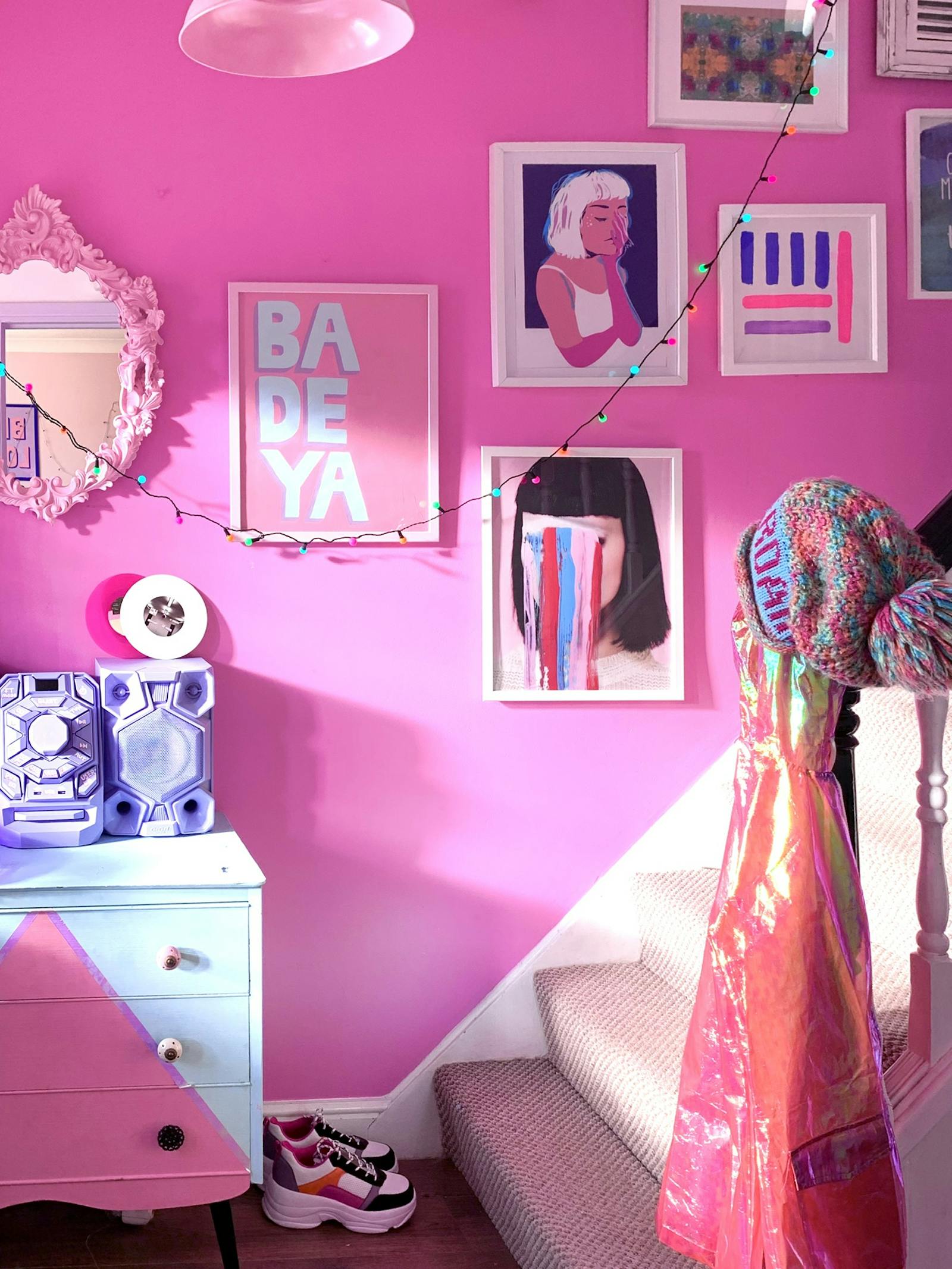 Rachael's top tips for a cosier home
Lighting is imperative. It instantly makes a room feel cosier. Go for soft, warm bulbs if you're looking for a regular finish; or soft coloured bulbs like me, to create something a little more fun and stimulating
Candles work wonders and you can buy them in a variety of different colours and scents
Soft, fluffy cushions; knitted blankets and fairy lights also work perfectly for adding in that extra cosy feeling during the winter months.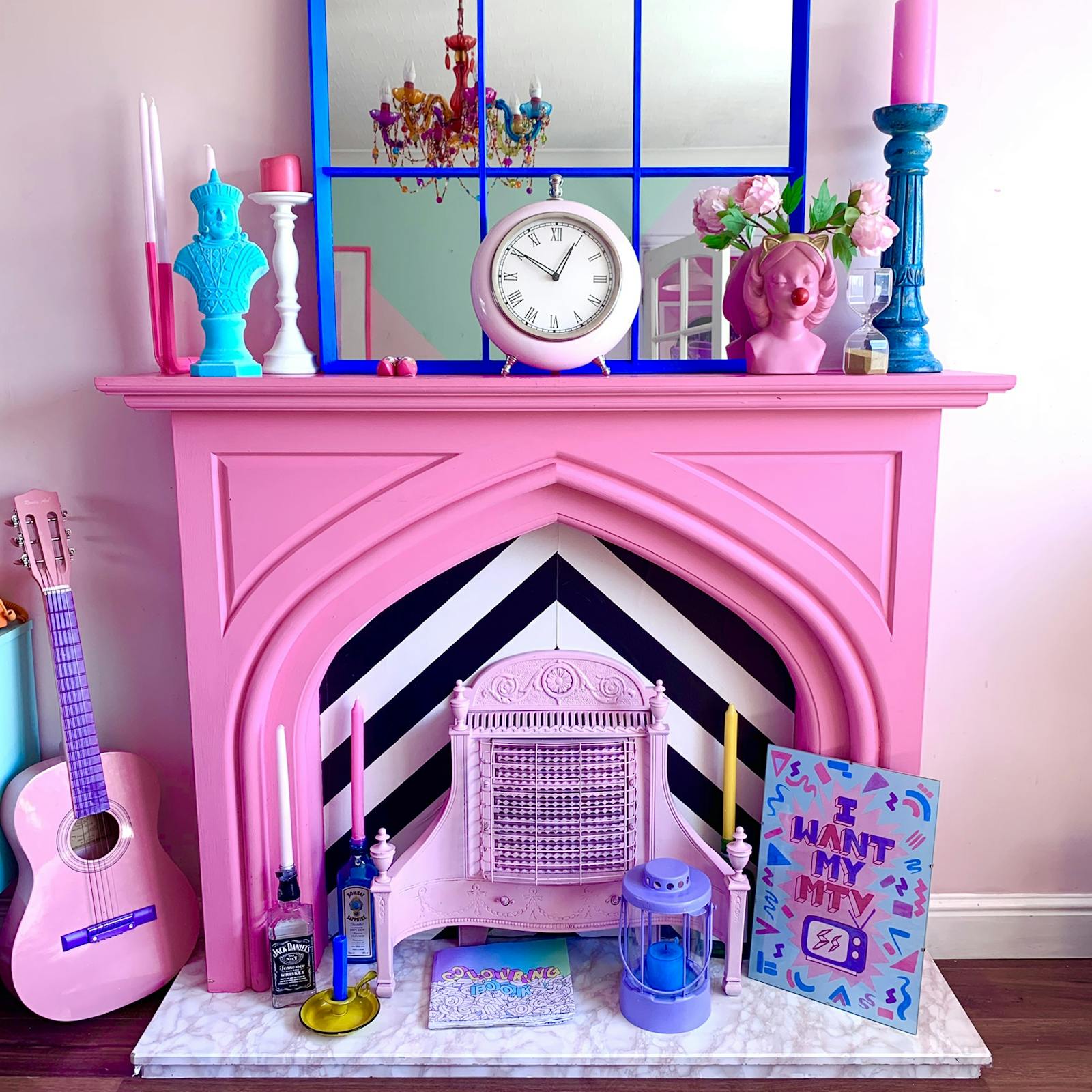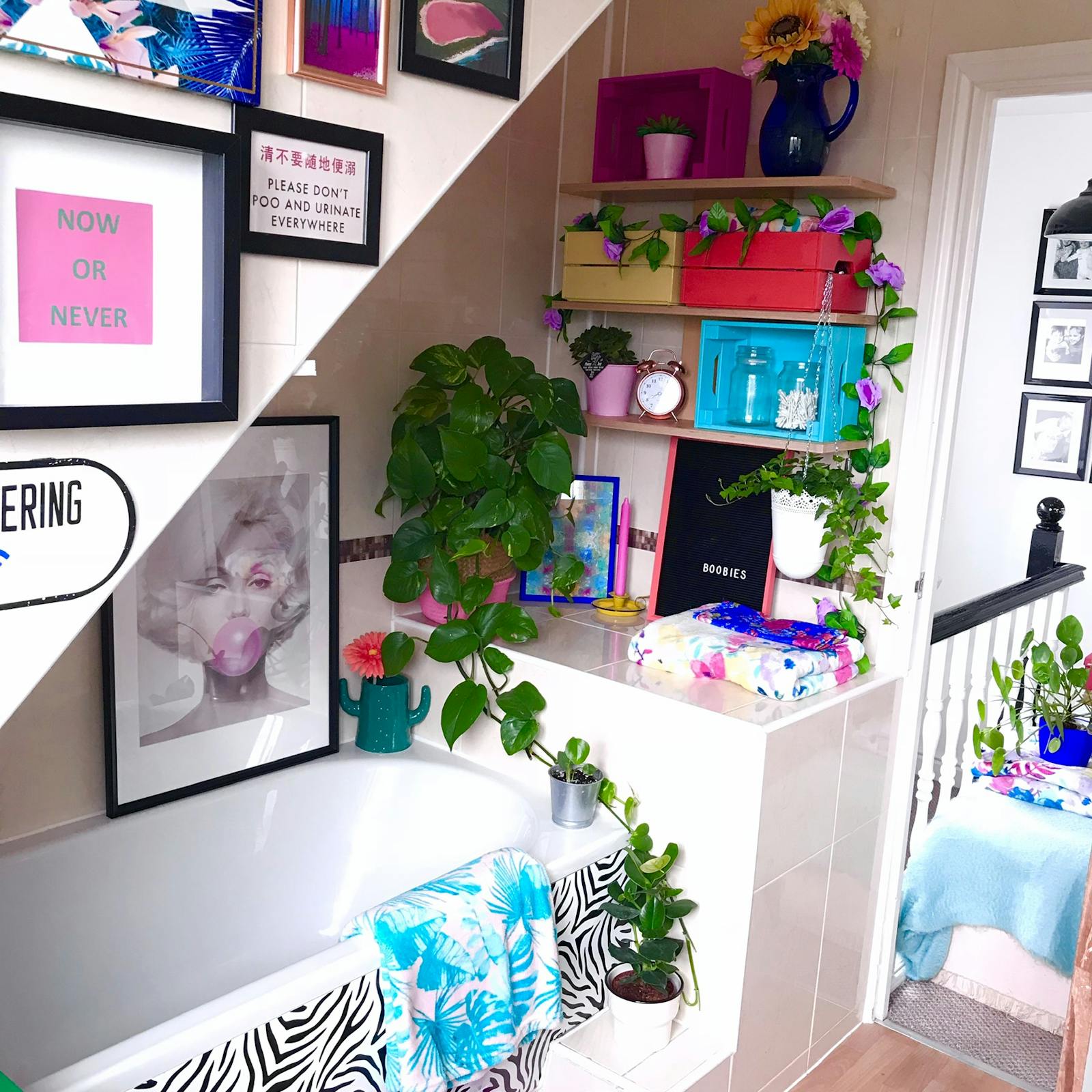 Rachael's Lick picks for autumn & winter
I really like the simplicity of the Stripes 04 wallpaper, because I like to use pastels on the walls and then add bright colours in frames and artwork.

I think this wallpaper would be a perfect backdrop for some bright and wacky wall art. It's simple and elegant, and would make a lovely change to my pastel pinks. I could see this in my hallway on a wall that is currently pink, or the opposite wall that is currently white.
As you know by now, my favourite colour to use in the house is pink and Lick's Pink 03 paint is absolutely stunning. It's bright, yet soft enough to work alongside all of my other bright colours.

I have a multi-coloured, geometric wall in the living room that I've wanted to paint over for a while now, and this would look great here.

I've also been thinking about painting the long wall from the dining area, through to behind my fireplace; and I think this would look fabulous here too.