Real Homes of Instagram: Rachael from @beetrootandblack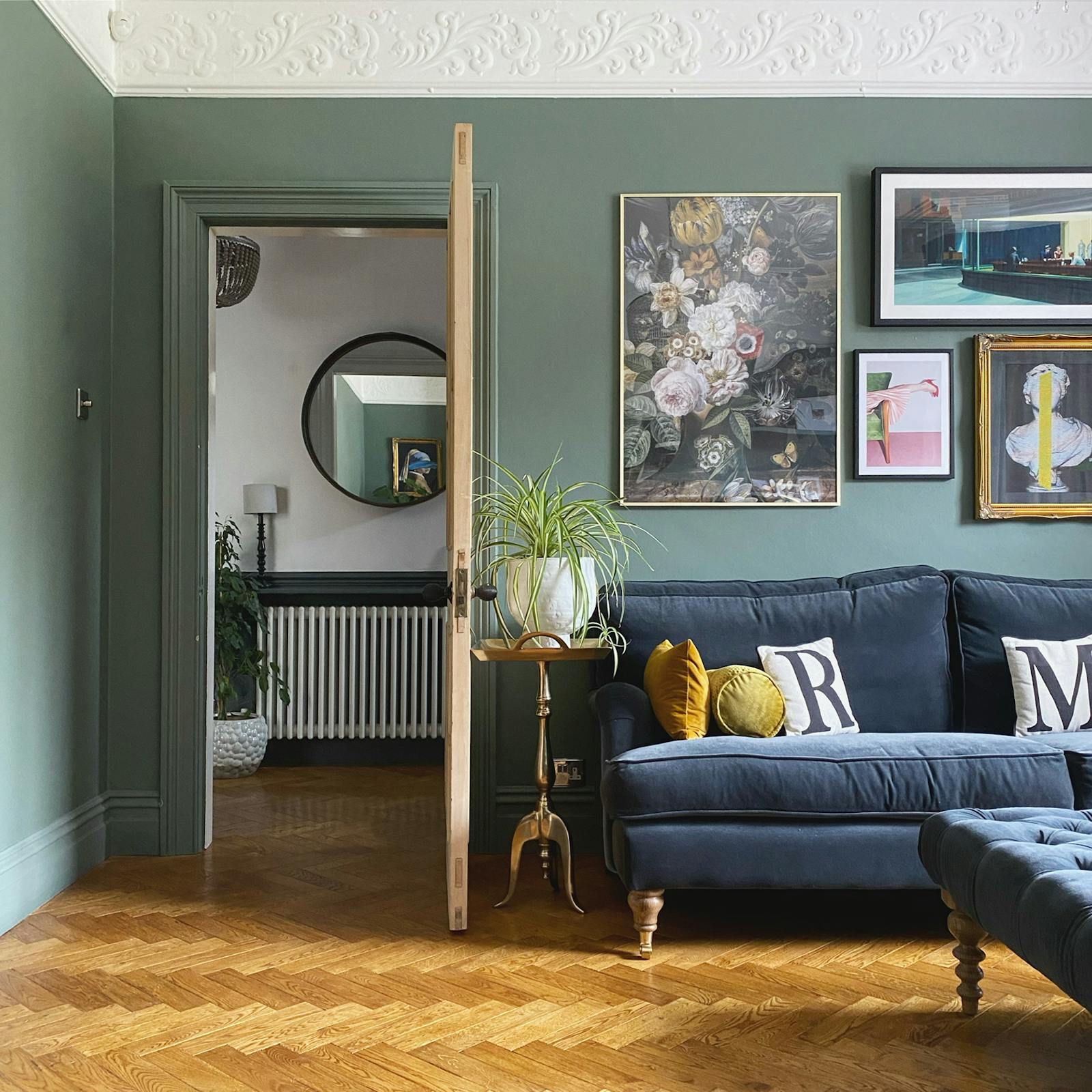 'Real Homes Of Instagram' is our weekly sneak peek into the homes of some of our favourite decorators from Lick's community and beyond.
Next up in the series, we introduce to you to Rachael and her gorgeous home that you can find on her Instagram - @beetrootandblack.
Rachael is 36 years old and lives in the North East with her husband and two young children. By day, she works as a photographer, so, it's fair to say she has a keen eye for detail!
Their home is a Victorian end terrace which she bought from a good friend of hers. They decided to change the whole look of the house, not only with decoration and styling – but by adding a shower room, downstairs toilet and driveway, too.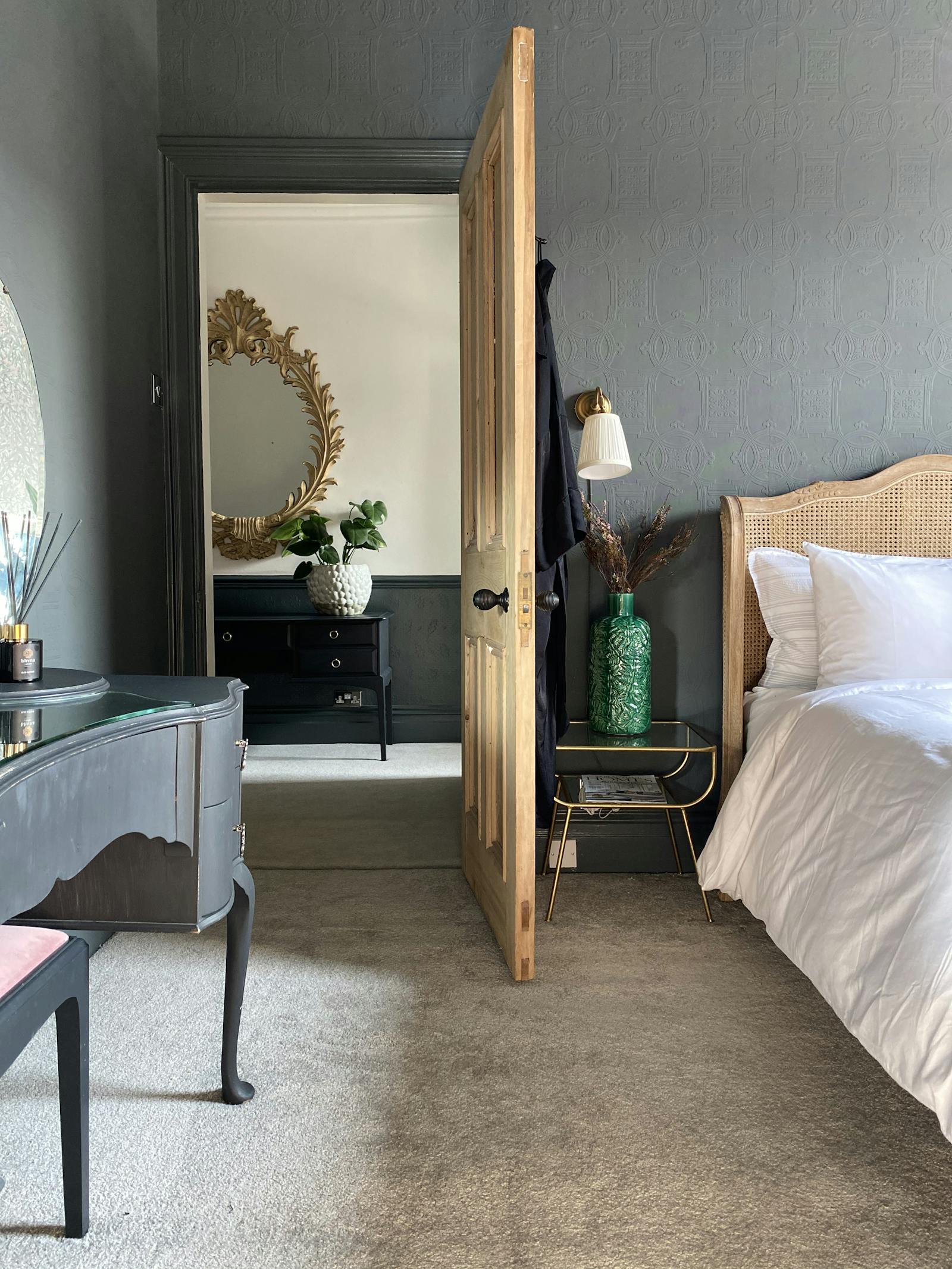 The perfect transition between the bedroom and the hallway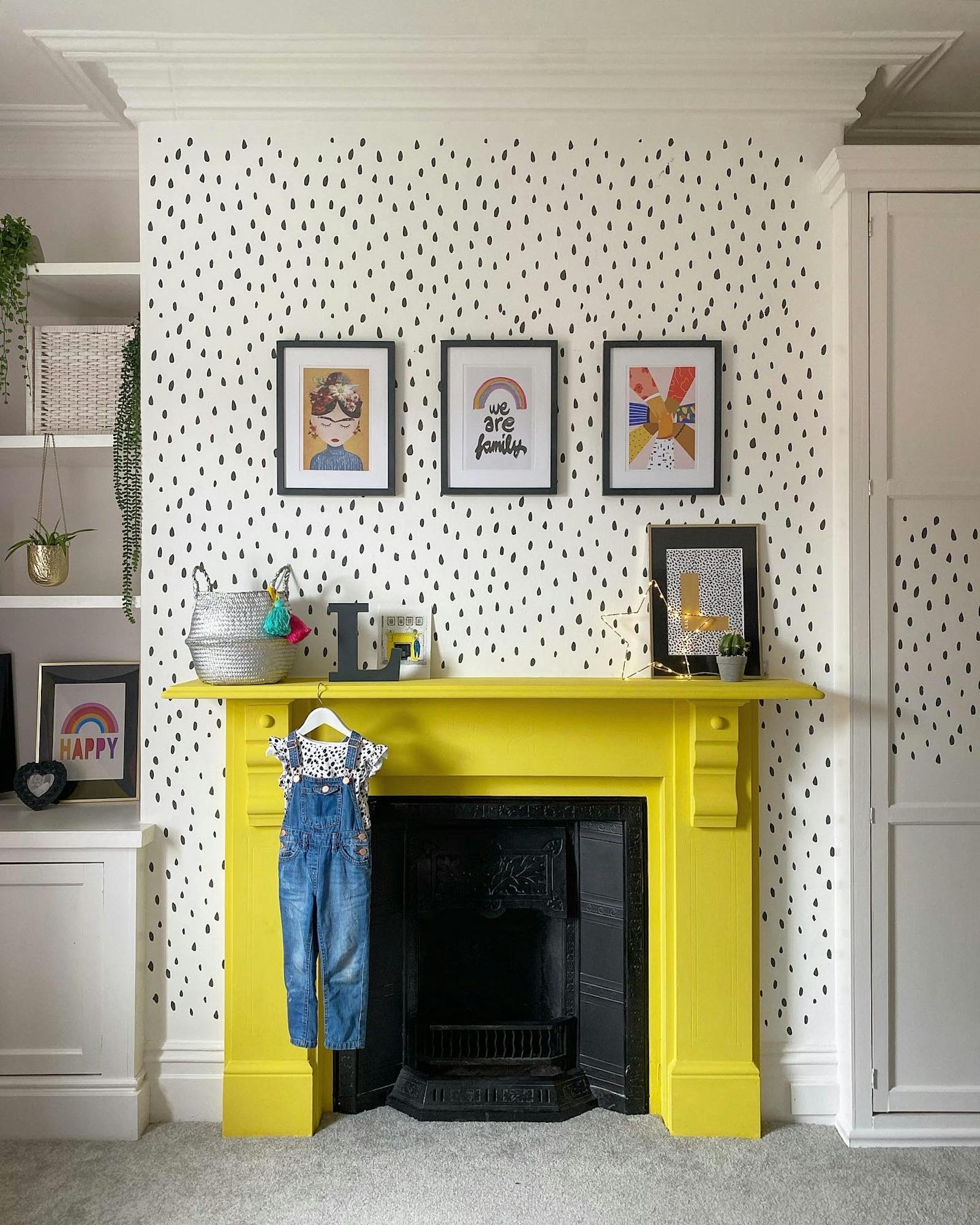 We're so in love with this yellow fireplace and the contrast it creates combined with the wall behind it
Rachael describes her style as classic & traditional; with contrasts of moody, bold tones. She also likes to add quirky features to keep the style feeling current and contemporary.
Her favourite room in the house is their open plan kitchen and dining area, which perfectly shows off Rachael's preferred style combinations. Kitted out with a grand Rangemaster cooker, glossy white Smeg fridge and stunning original fireplace – the space is full of traditional elements. However, we also love the bold, charcoal black wall she has painted in the kitchen area to give the space a pop of colour – it really is a fantastic feature for the room.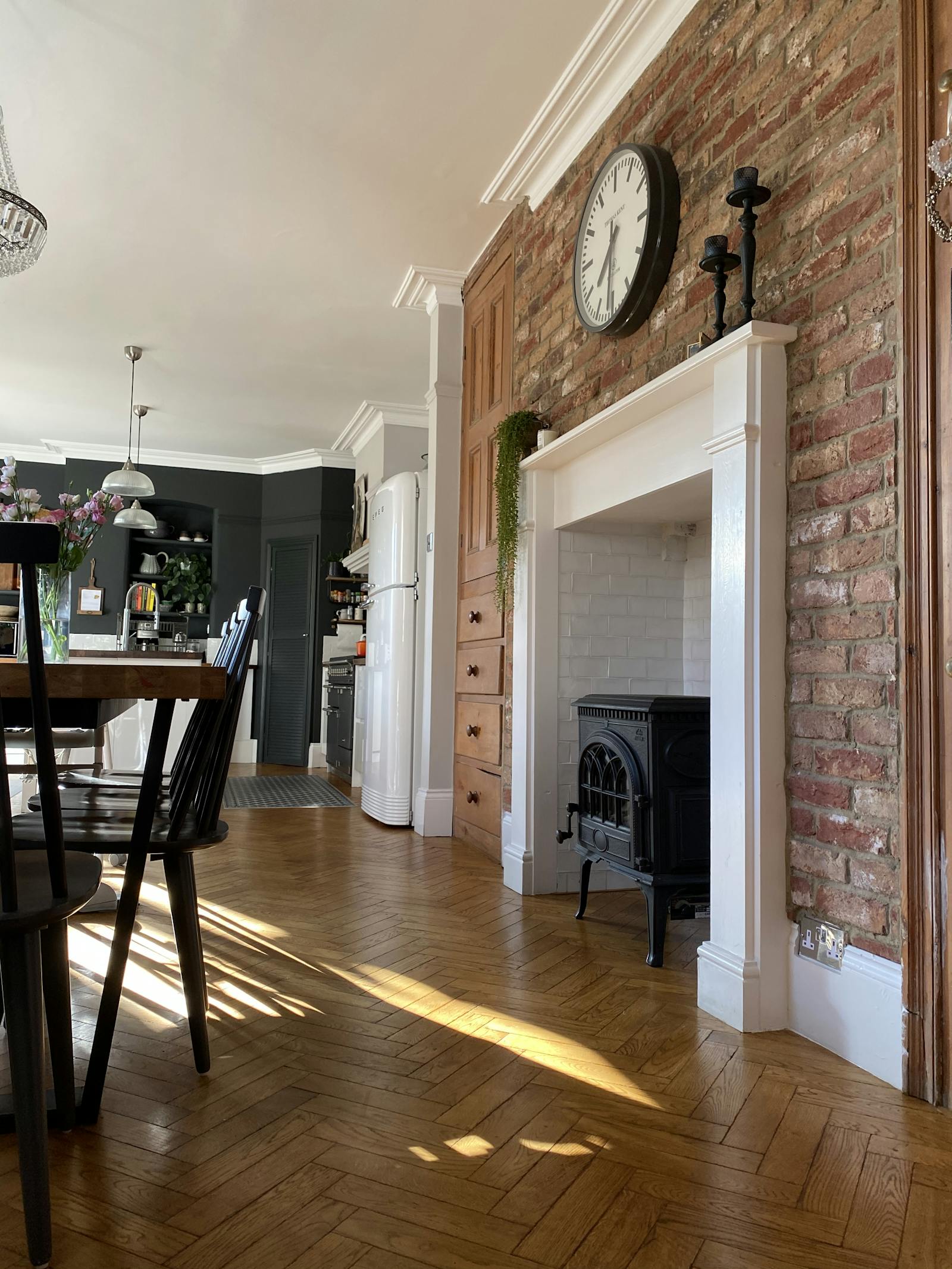 The open space is all about natural tones and materials - the wood, bricks and the black kitchen wall pair just beautifully together
When searching for inspiration, Rachael likes to use Instagram to look at other homes and accounts. She loves that Instagram is an interactive platform where you can ask questions and enter into discussions about the products or styles you are interested in.
"I tend to not follow trends, if I like something I'll go for it. It doesn't bother me if people don't agree with me, even my husband!"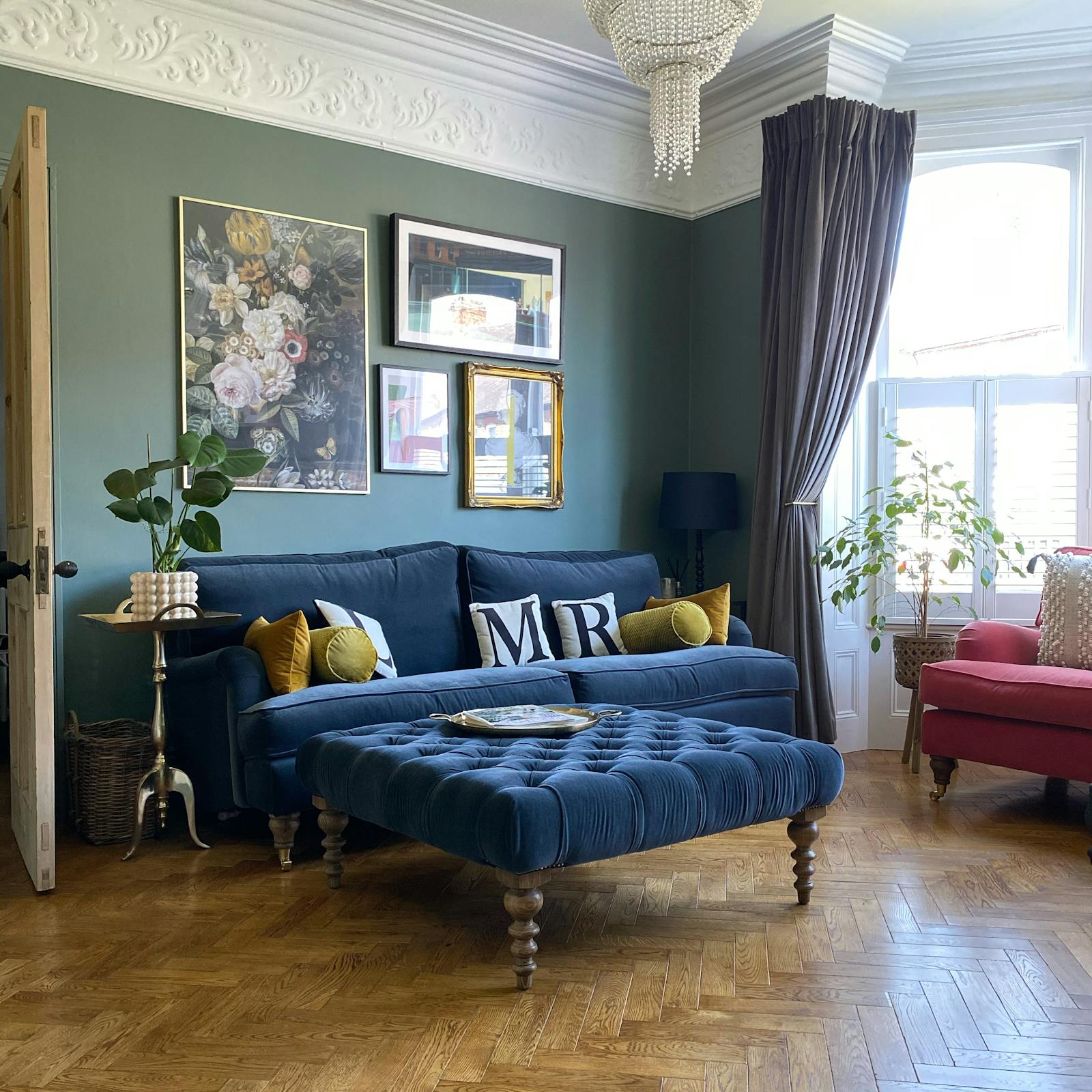 Who would think that blue and green would look so good next to each other?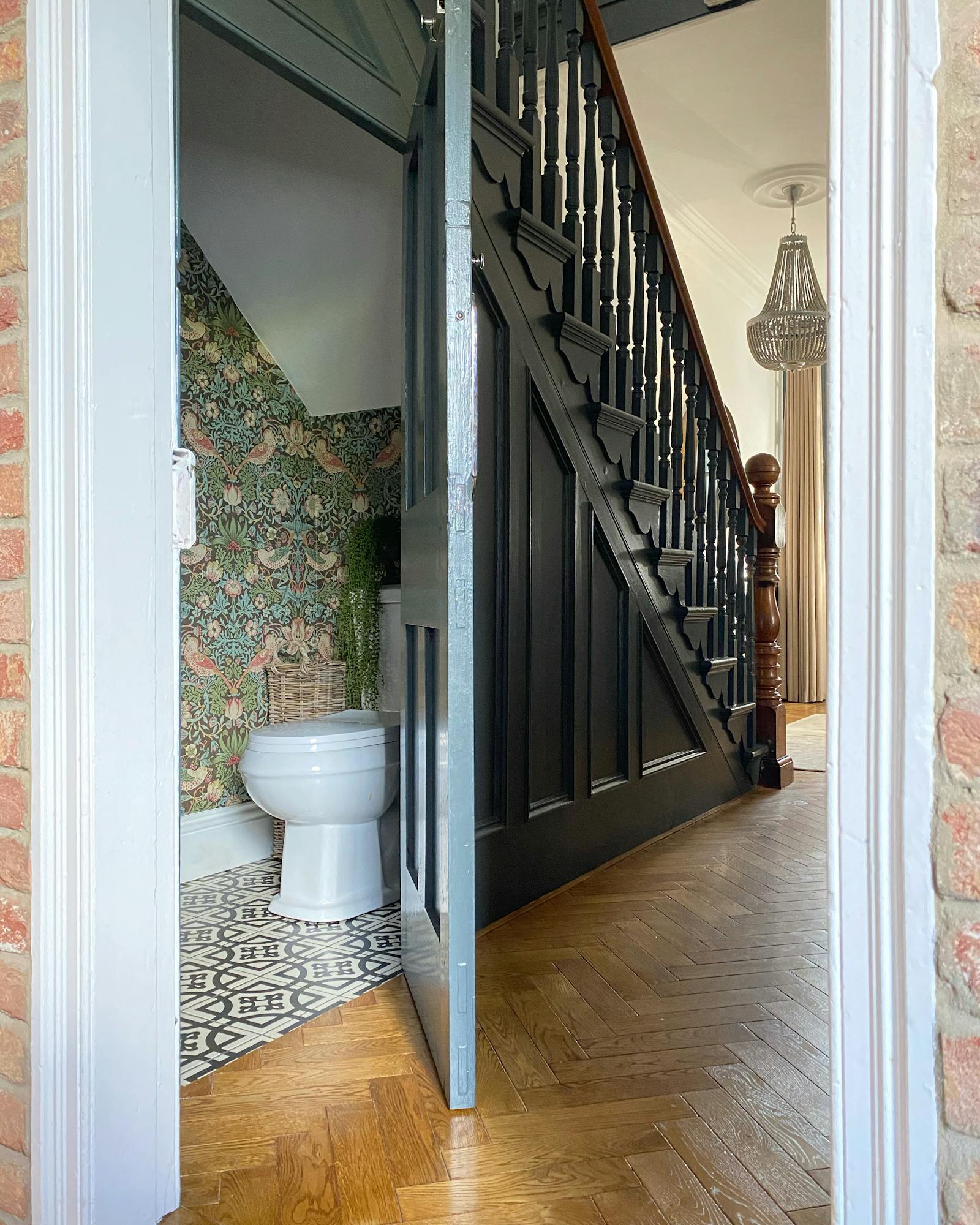 Sneak peek to the downstairs loo
Rachael's most recent project was her staircase gallery wall; a mission that had been on her list for some time. She was fed up with the blank white wall, and was determined to add some attention and style to it.
"I didn't want to just put one picture up at a time and it look unfinished, so I took my time collecting the right pictures and frames; and eventually had enough to start it. I love it, it makes such a difference to the space now."
The starting point for this project was to collect the art and prints, so that once Rachael had established an overall style; she could start collecting frames to compliment them. She went for ornate, gold frames so that she could add drama to a blank white wall. However, Rachael also bought one in-particularly oversized print and simple black frame, to stand out amongst the others. We think it looks fantastic! It may have taken Rachael six months to collect the art and frames, but good things certainly come to those who wait! And, with Rachael being a dab hand with a hammer, it only took her 30 minutes to put them all up on the wall!
"I love DIY. The best bit is not having to wait for tradesmen. I am very impatient, so if I have an idea - I want it done yesterday. Although they would probably do a better job, I'll get it done faster!"
Next on Rachael's DIY wish list is a new kitchen. The current one consists of a modern gloss finish, and was already fitted when they moved in. She admits it's not quite to her taste; and hopes to change it one day, to a more traditional shaker kitchen.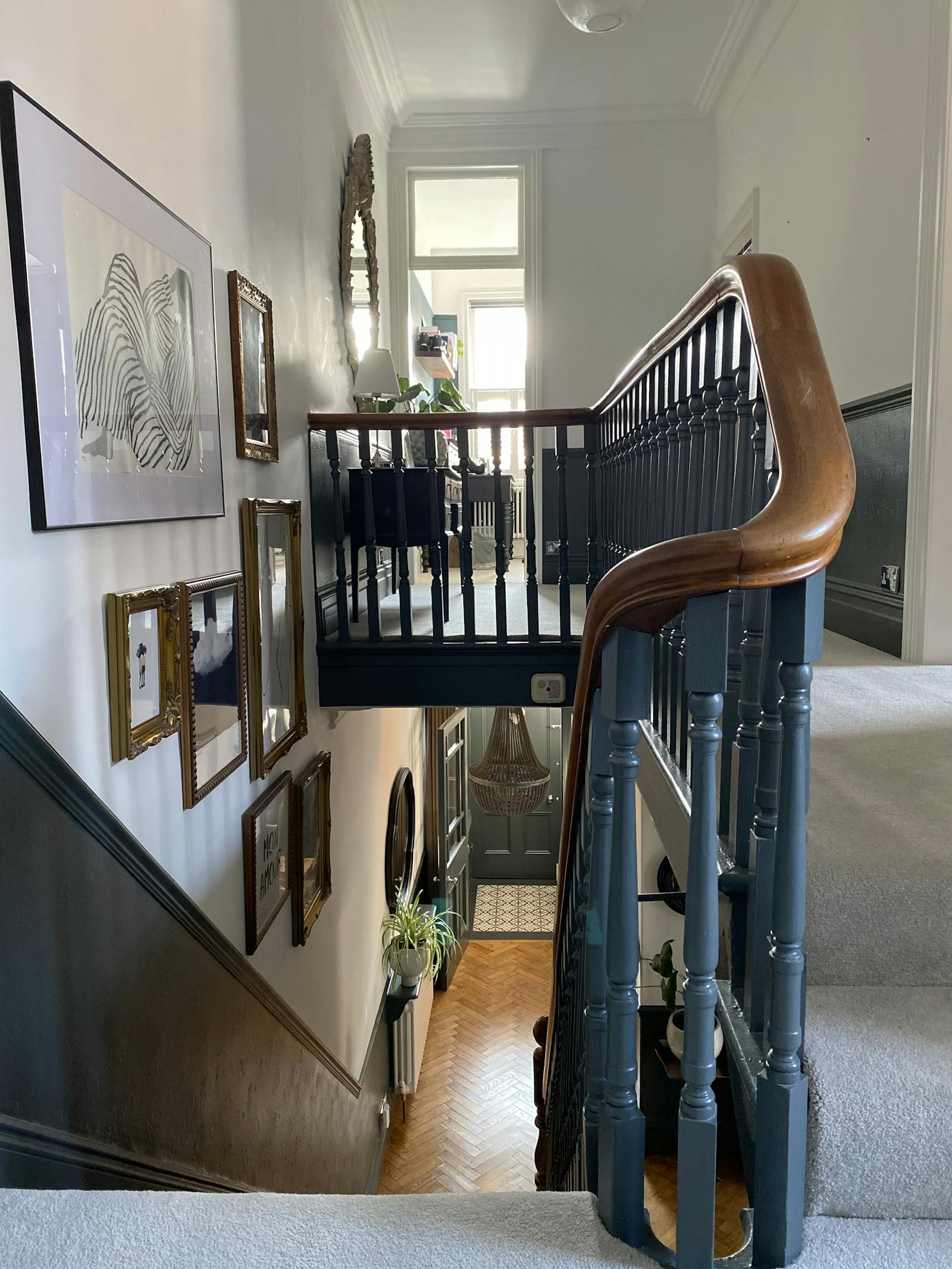 Staircase and gallery wall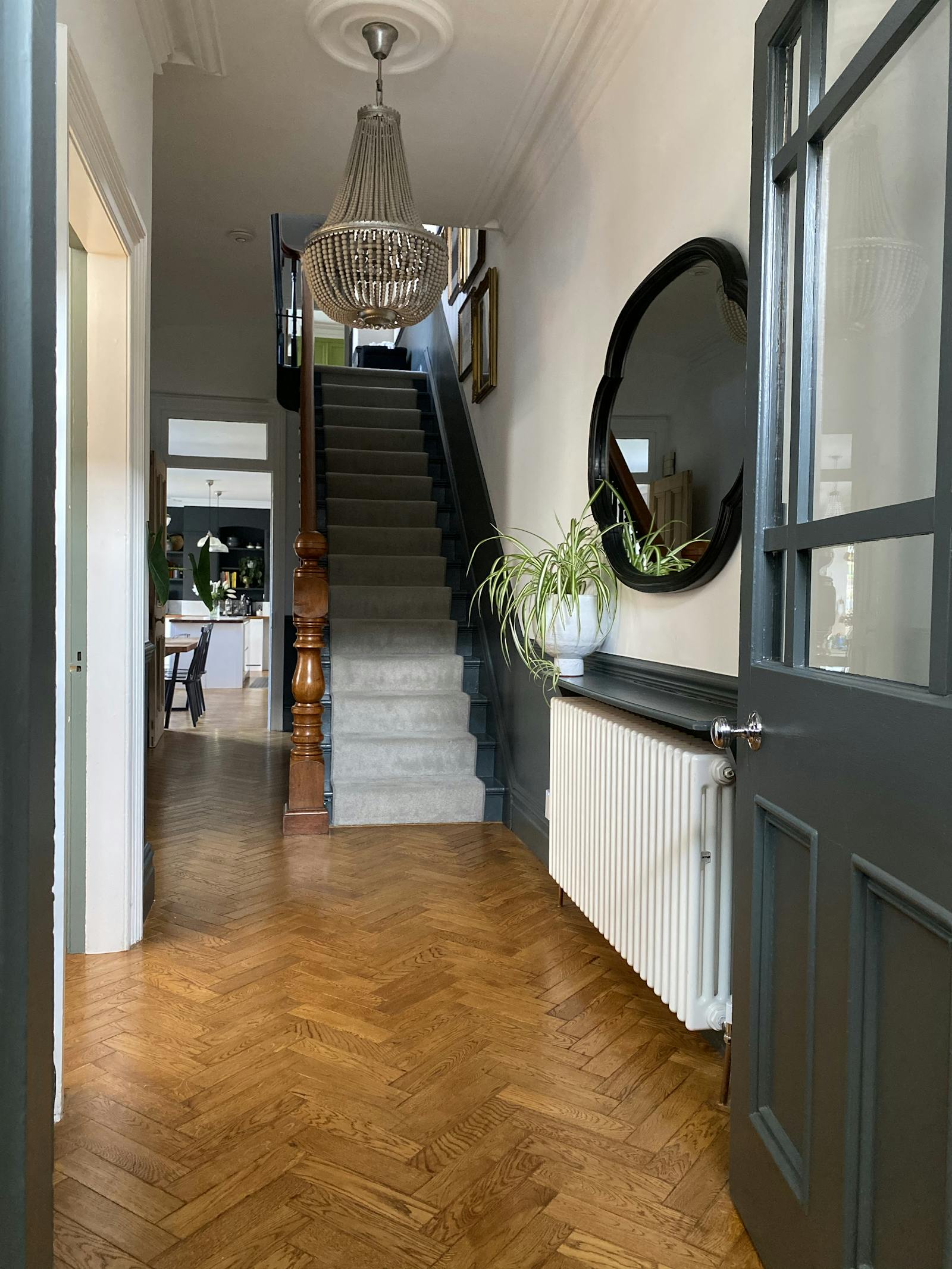 Rachael's Top Tips for Decorating:
Always prep! I have learnt the hard way by not putting down sheets or covering furniture; and ended up spending just as much time cleaning, as I did painting…
Save yourself time and effort when it comes to cutting in, and use a good quality tape to mark your edges. It's all about the finish!
Never make an estimate when it comes to wallpapering, and always double check your measurements. I made a mistake once, (by as little as four inches!) and it ended up being a very frustrating, messy miscalculation!
Make sure you tackle just one room or space at a time – trying to take on too much can be overwhelming. It's better to stay focused on the one job in hand.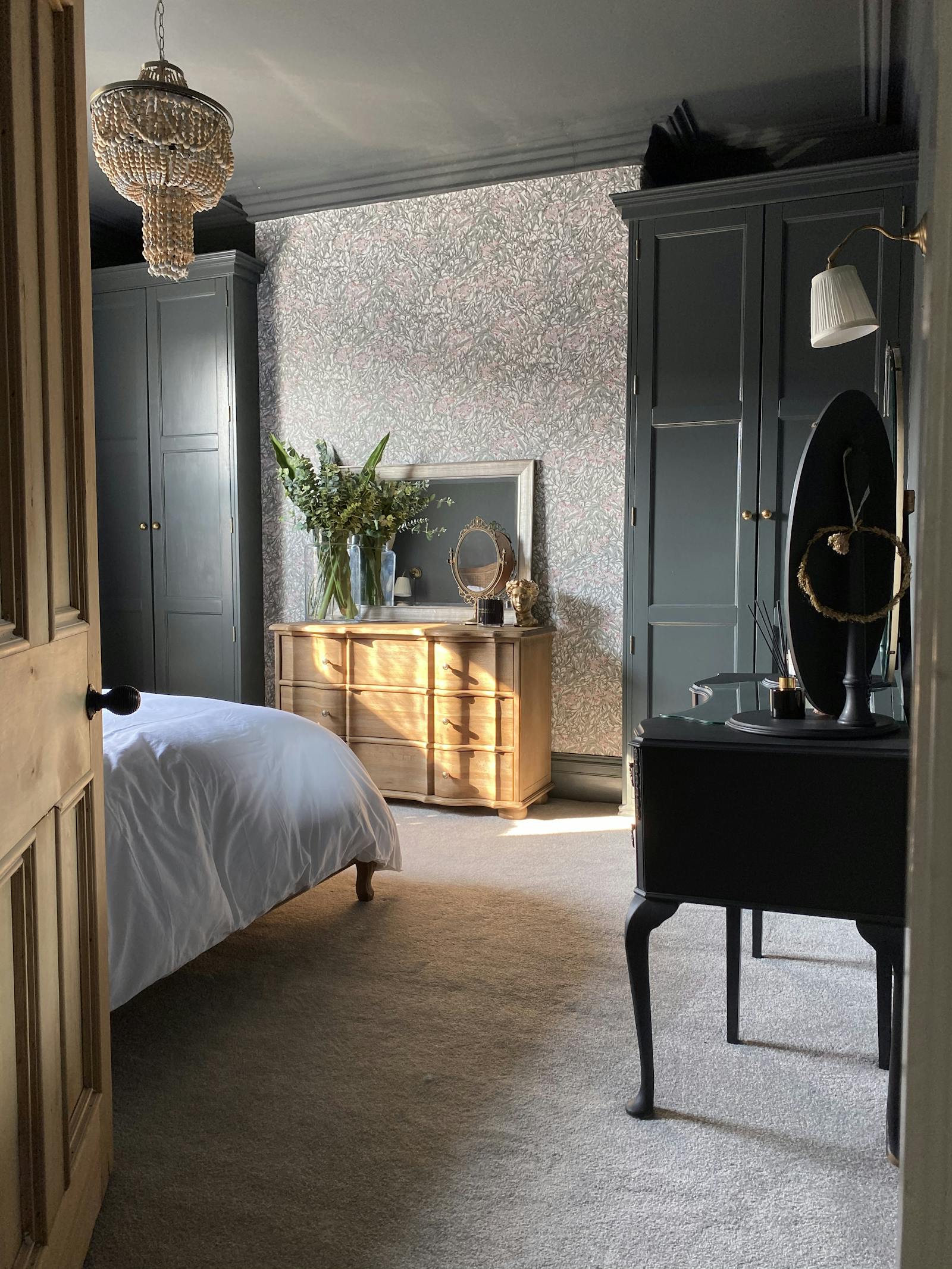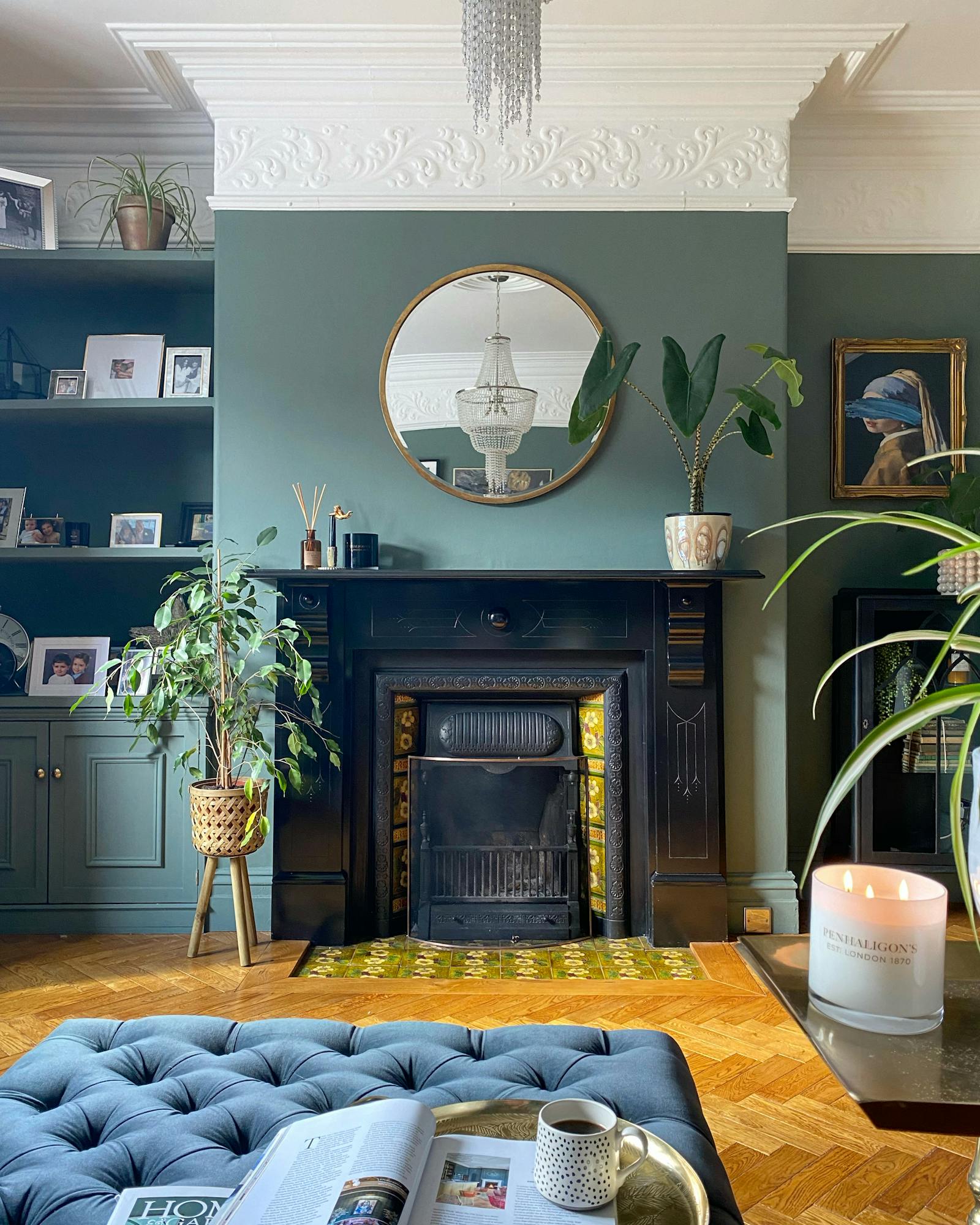 Another view of the living room
Rachael's Lick Picks!
Botanical 05 wallpaper would look great on one side of my hallway. It would definitely add some much-needed texture to the space, too.
Green 05 paint would be gorgeous in our playroom. I'm obsessed with every shade of green at the moment. It's my favourite colour!
You can find Rachael and her beautiful home on Instagram - @beetrootandblack.