Real Homes of Instagram: Mike Ahern from @_mikeahern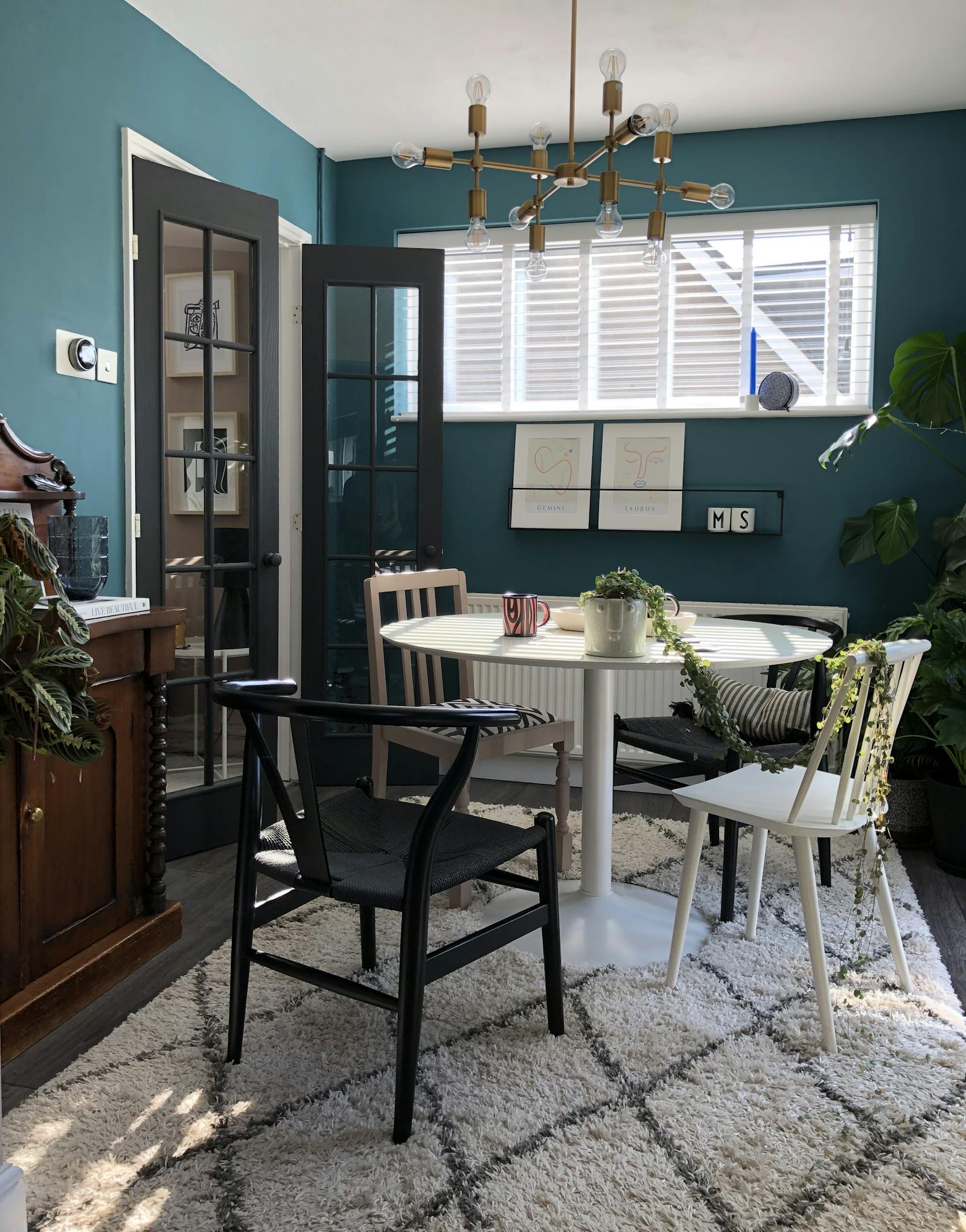 'Real Homes of Instagram' is our weekly sneak peek into the homes of some of our favourite decorators from Lick's community and beyond.
Next up in the series, we introduce to you Mike Ahern - the brains behind the Instagram account @_mikeahern. Mike is 43 years old and works as an Interior Stylist and Designer. He lives on the outskirts of Bath, in rural Somerset, with his partner Simon and their two cats; Molly and Symi.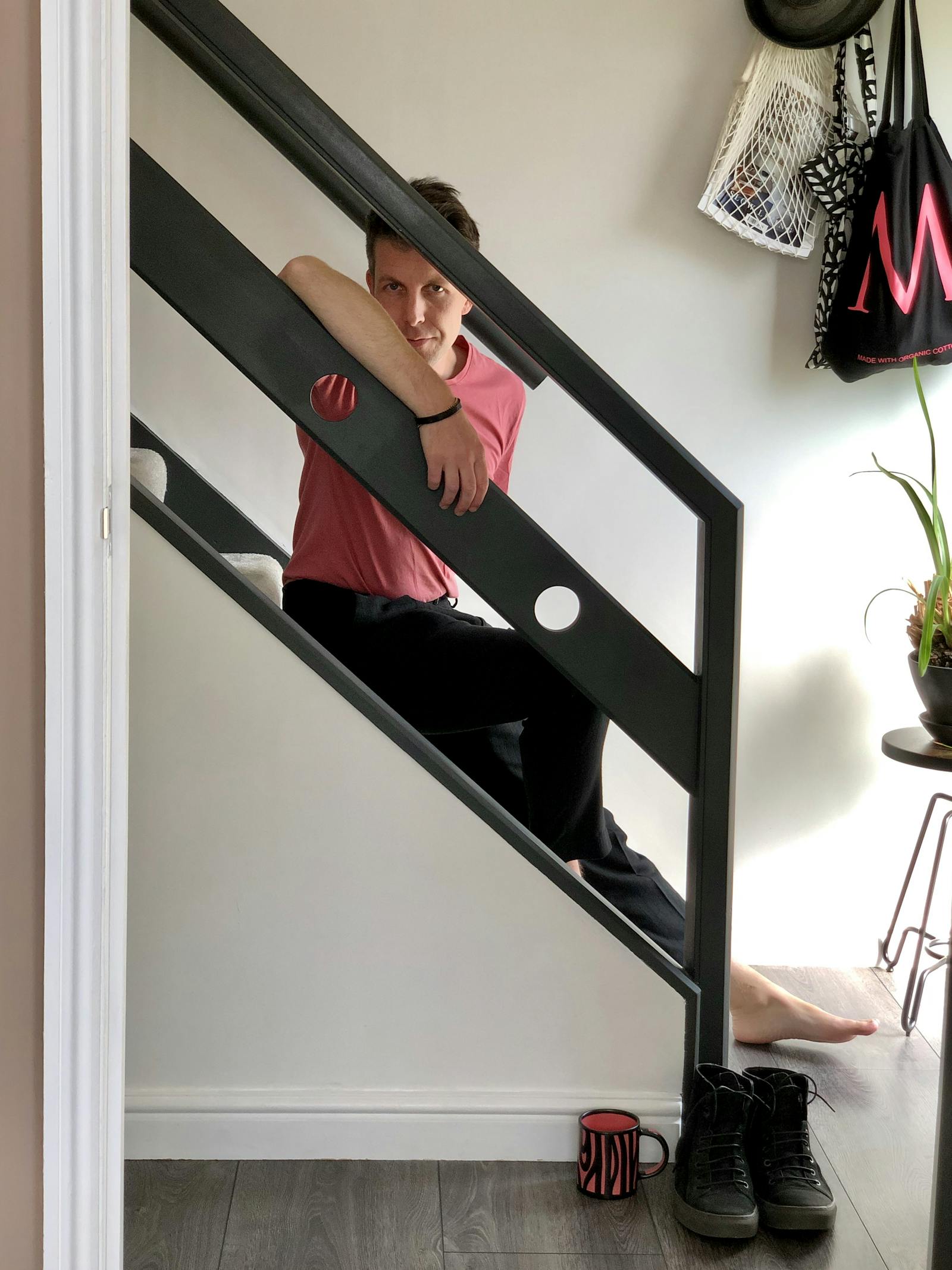 Their home is a mid-century design that required a lot of work when they first bought it. Despite its condition, the location was utterly desirable and perfect for their work-life balance; so, they decided to take on the challenge! Four years on, and they have created their very own haven of perfection – with no further DIY projects necessary.
We asked Mike how he would describe his signature style…
"If you'd asked me this question 4 years ago, I would have answered very differently. Since purchasing our current home, my core style has evolved from minimalist to something leaning towards maximalist. Simply put, I got seduced by colour!"
"I got seduced by colour!"
His favourite room in the house changes depending on his urge to re-decorate or re-style a particular space. Currently, Mike loves spending lots of time in his dining room, as this became a place of comfort during the recent UK lockdown.
They re-decorated this space in April using a luxurious and uplifting turquoise; combined with a 'setting plaster' colour in the adjoining room. To compliment these contrasting shades, Mike added plenty of foliage to create an oasis of calm for them both.
When looking for inspiration, Mike recommends Pinterest and Instagram as great starting points; however, he truly believes that getting out into real life surroundings can give you all the creativeness you need!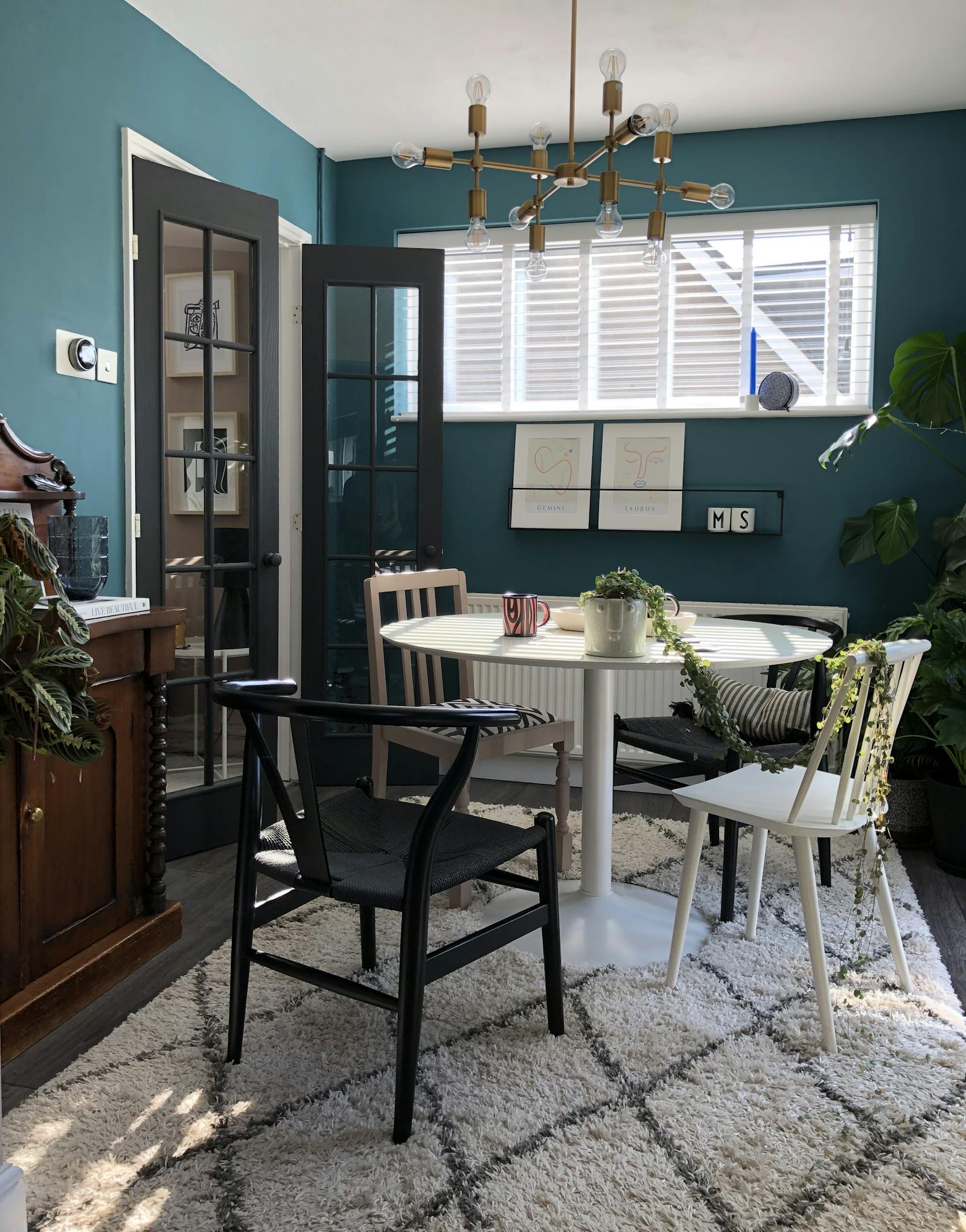 Mike transformed his dining area with a luxurious and uplifting turquoise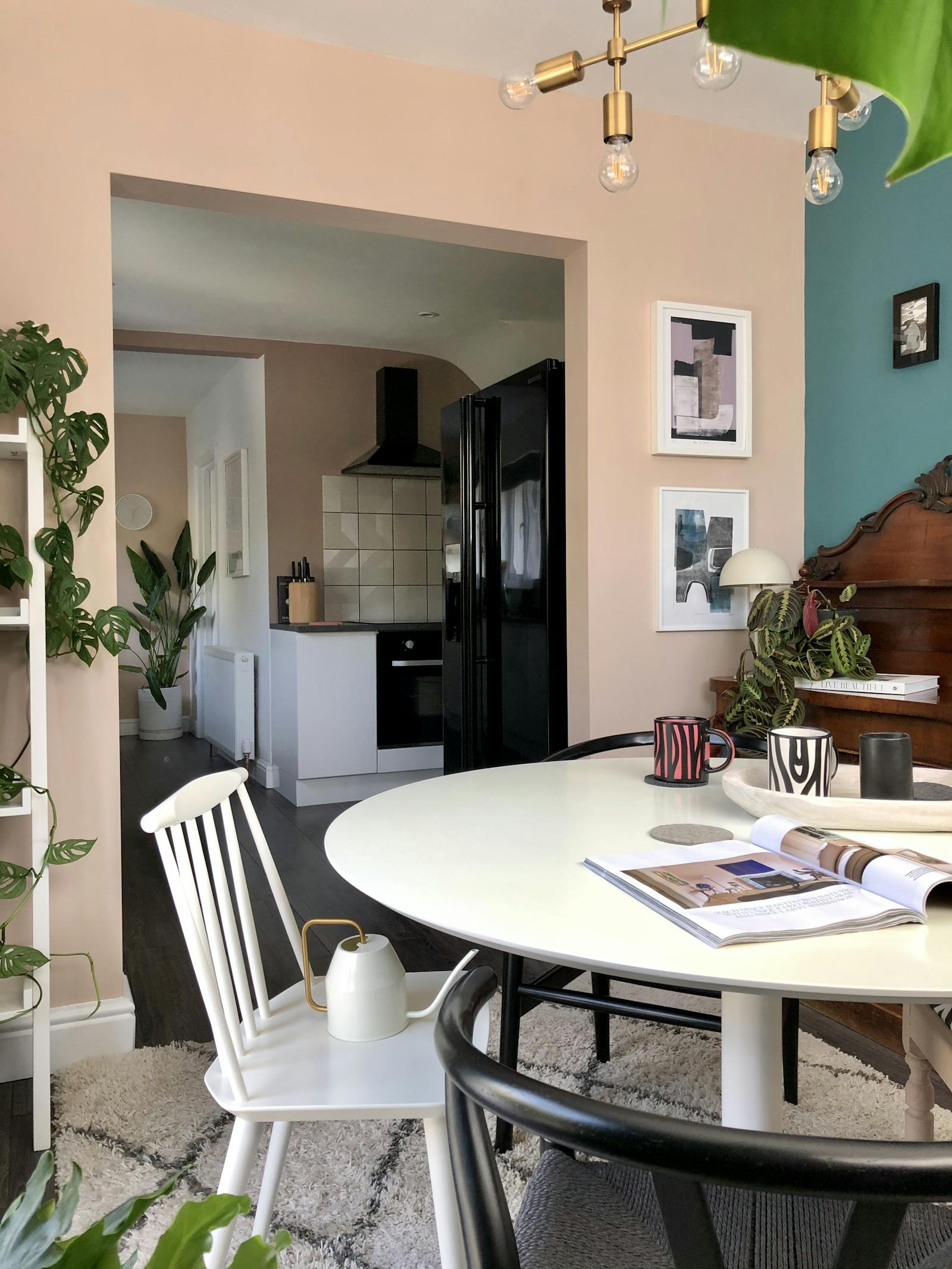 Foliage helps to create an oasis of calm
"Be inspired by life – I'm like a sponge. I like to soak up the environment around me - sights, sounds and scents; and combine these experiences with my own imagination to help realise my next décor project."
Mike's most recent decorating project was a 'mini-makeover' of their master bedroom. They originally had a wallpaper mural as the main feature of the room, but with two south-facing windows – it had begun to fade. The first job was to remove the mural, and prepare the walls for painting. They chose to go with a dark salmon colour, to create a half-painted wall effect behind the bed.
"The salmon colour has allowed us to add some contemporary warmth to the room, which we sharpened up with some fresh white paint above it. One Desenio print later, and a co-ordinating accent cushion, the mini-makeover was complete!"
The bedroom palette had previously been a mix of grey and white, so the new colour has certainly helped to inject a feeling of cosiness – whilst still keeping the space of a minimal, neutral décor.
From start to finish, this project took Mike around 2 days; as he admits he can be impatient and loves to get a task completed.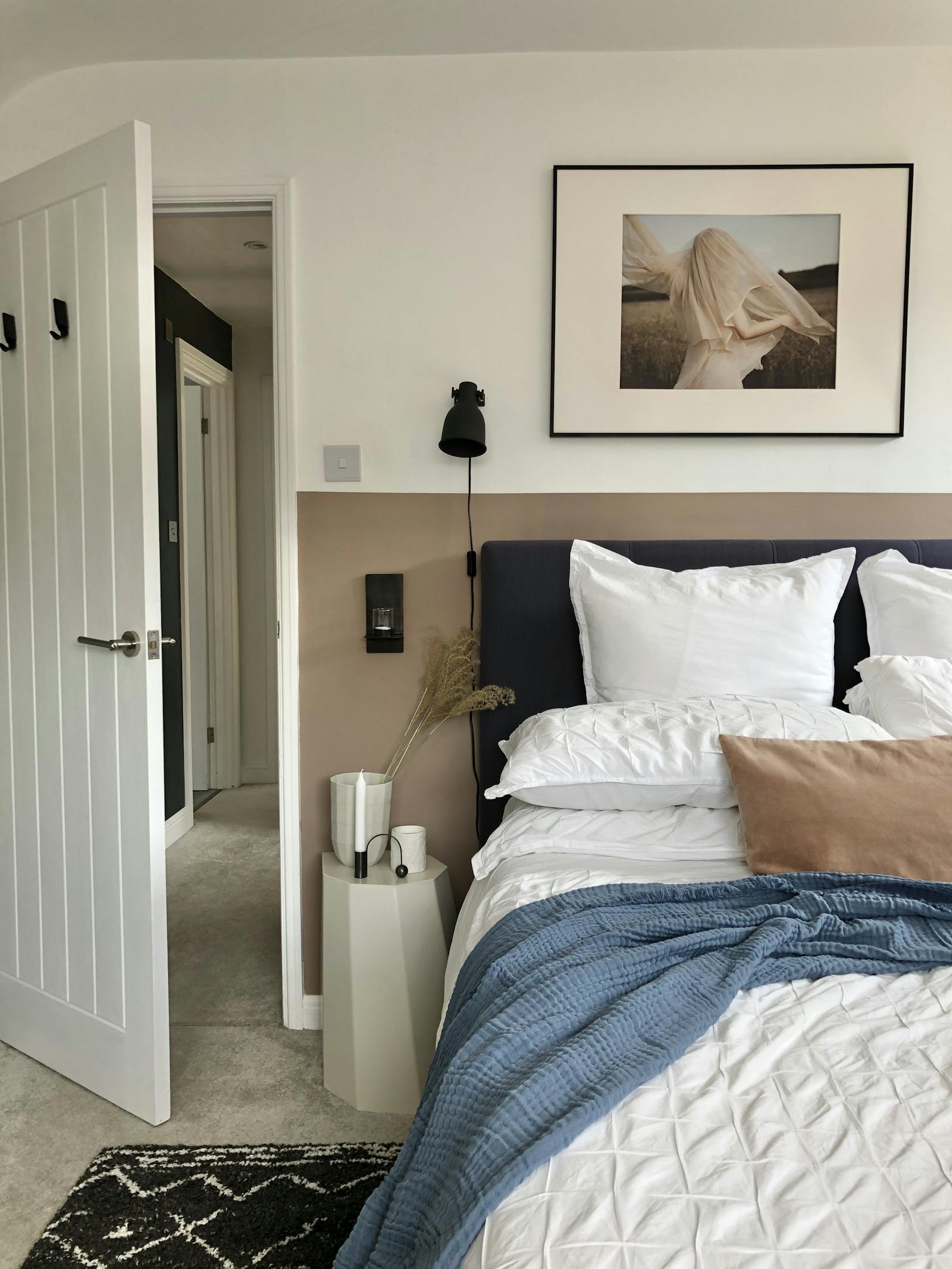 Top tip: colour coordinate your prints with your wall colour
The neutral tones in the bedroom has added a layer of cosiness and warmth
Mike's top tips for decorating
Go in search for a style that will get you really excited about your project. Nothing beats the buzz of the first brush stroke in the new colour you've selected!
Don't cut corners, however eager you may be to begin decorating… prep surfaces and protect anything precious from potential rogue paint drops
Always use tester patches and make sure these include lighter and darker areas of the room, so you can view the paint in different lights. I used to try and 'wing' it but would frequently end up re-decorating within a few weeks, due to a paint looking very different to how I'd imagined it
YouTube tutorials are a beautiful thing! I learnt to tile in my kitchen with some beautiful Mandarin Stone tiles, thanks to one
Make it personal - it's worth thinking about how different colours affect you - mood, wellbeing etc., then surround yourself with them to create the ultimate personal statement. Have fun experimenting!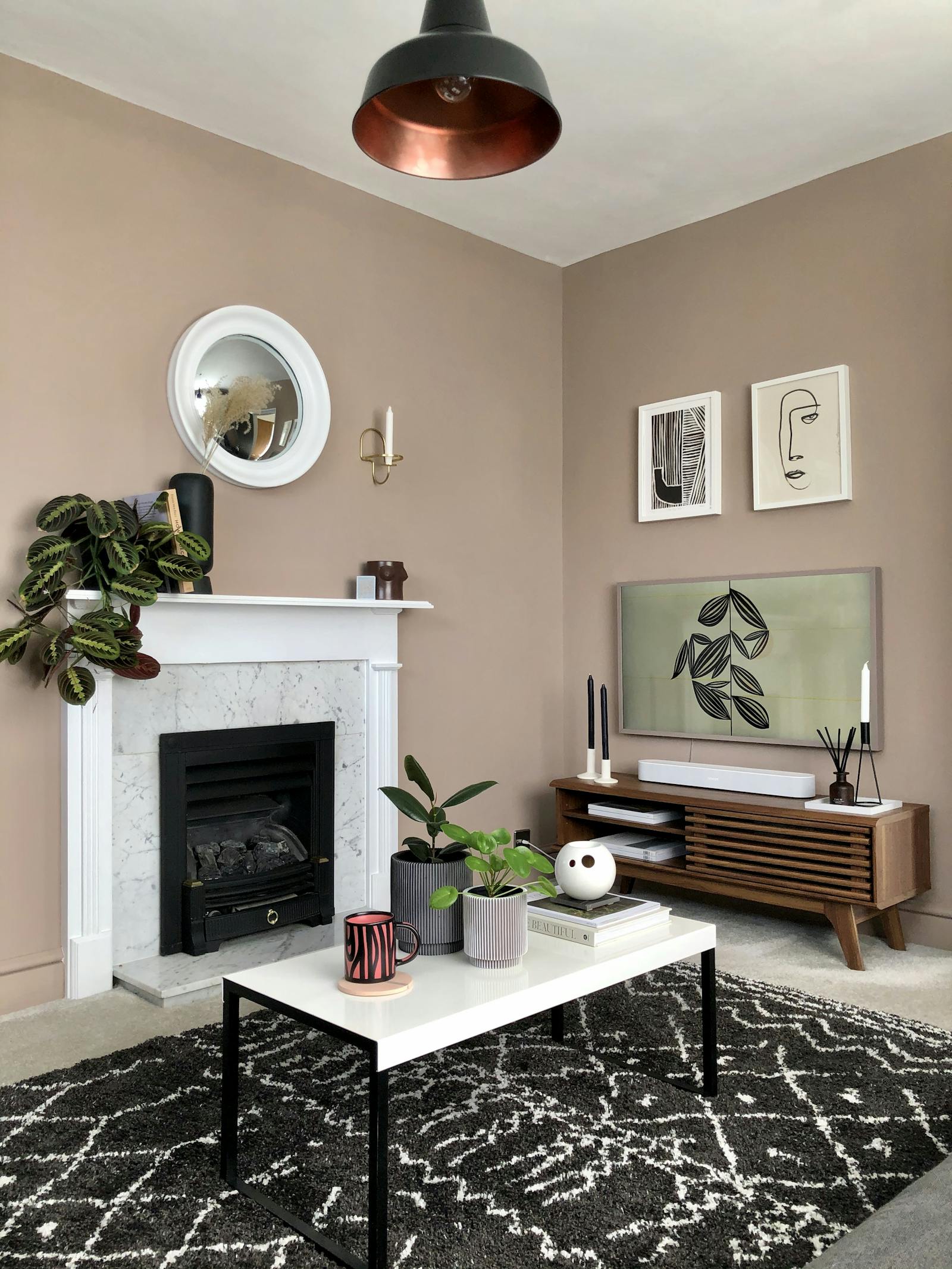 Think about how different colours affect your mood and then surround yourself with them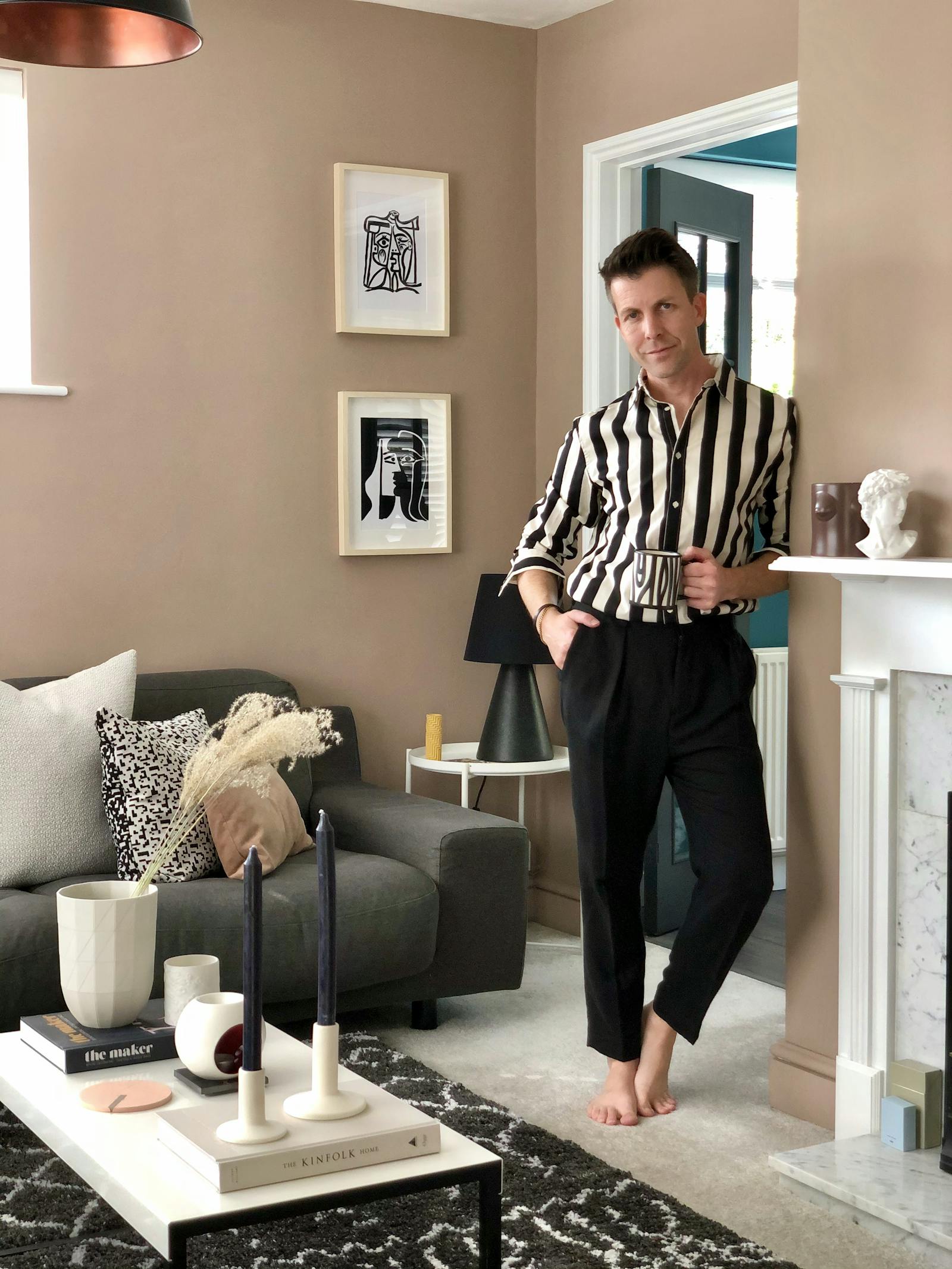 Mike in his gorgeous living room