Real Homes of Instagram: Michaela from @mishkashoe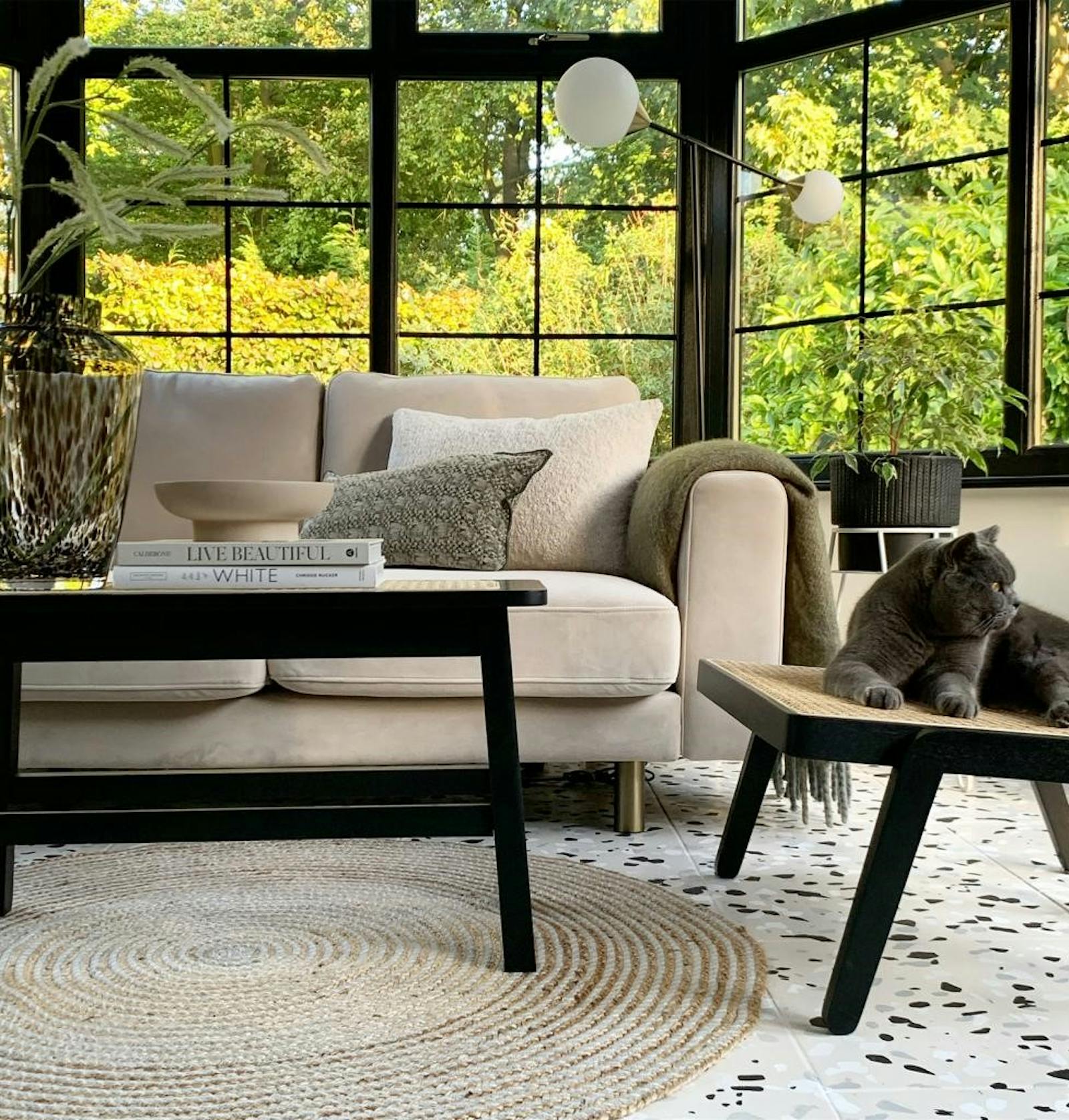 'Real Homes of Instagram' is our weekly sneak peek into the homes of some of our favourite decorators from Lick's community and beyond.
Next up in the series, we introduce you to Michaela (@mishkashoe). Michaela is 35 years old, and lives with her partner Lee and his daughter; who stays with them every other weekend. Originally from Slovakia, Michaela moved to the UK to study, and ended up settling down in the East Riding of Yorkshire.
She works for a telecommunication provider as an account manager, but her dream job has always been an Interior Designer.
They moved into their "hopefully, forever home" in June 2019, but knew there was a lot of renovation work ahead of them. However, the potential of their newly-owned bungalow home was already apparent – and the opportunities to extend were endless.
Michaela describes her style as a mixture between Scandi, boho, modern and industrial.
"I absolutely love using natural materials like wood and brick; layering for textures and that homely feel. I think it's important to bring the outside in, and for all rooms to flow to create a relaxing and calm atmosphere."
Layering different textures and materials create a relaxing atmosphere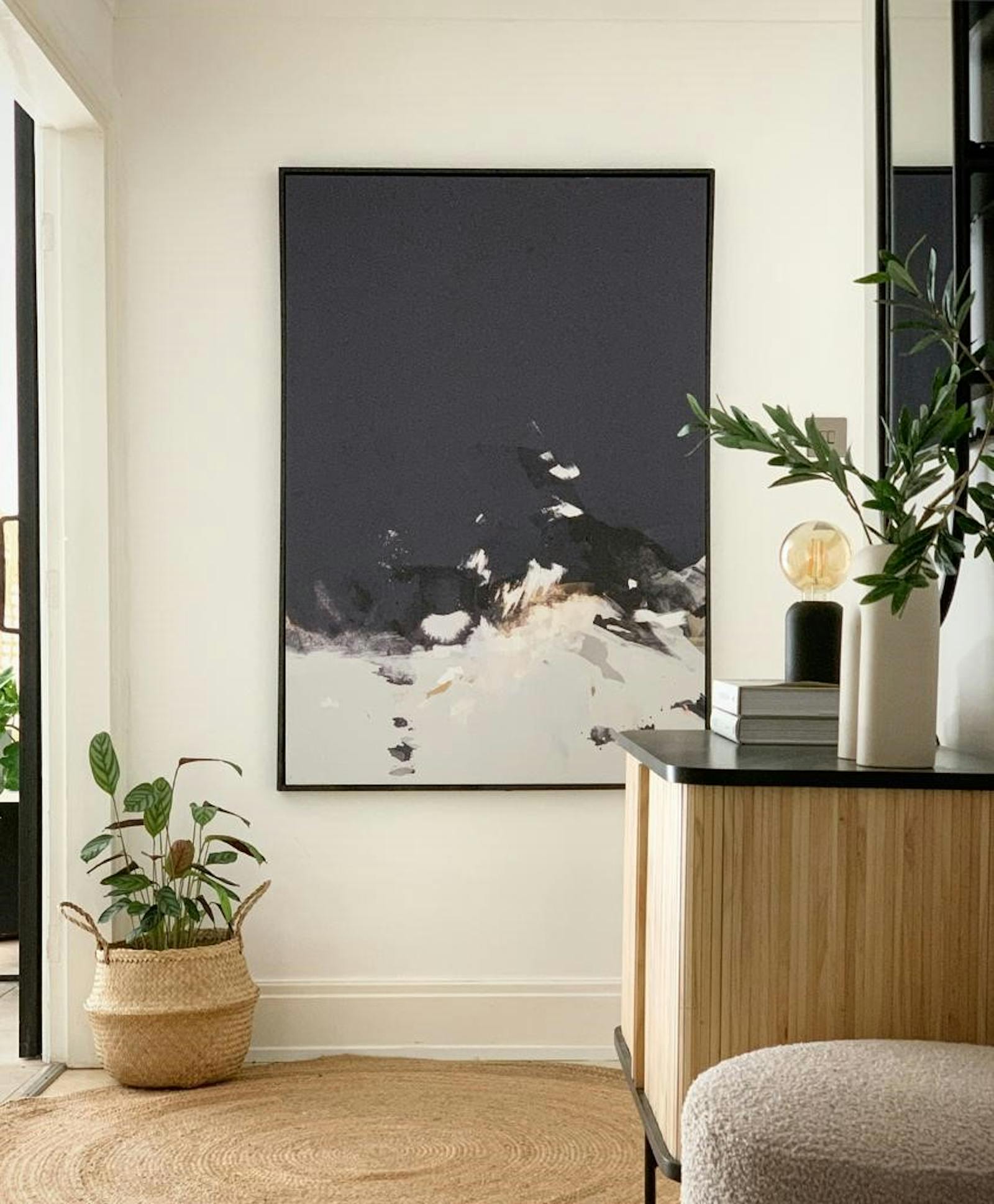 Wooden accents and greenery really allows you to bring the outside in
Her favourite interior trends are slatted wood panelling and terrazzo flooring:
"For 3.5 weeks, I stencilled a terrazzo pattern on the conservatory floor; just so I could have my dream come true. We also opted for wood integration with our furniture for the design to flow throughout our home and tying all rooms together."
Michaela voted for her main lounge and conservatory as her favourite spaces in the house, but the lounge came out on top - based on the amount of time they spend in there. The room has a large, black window with Georgian bars that provides them with a dreamy view into their garden. They also have a beautiful double-sided log burner, which turned out to be one of her favourite transformations in the house.
"Since exposing the brick and installing the log burner, it has become the main feature of our home. Nothing can beat a 'chilling by the fire with a cup of hot chocolate' kind of night."
We asked Michaela which colour features the most in her home and why.
"It's various shades of white, with pops of olive-green/moss green and black. I just love our bright and cosy home; I find adding colour with accessories is the right approach as I like to style for seasons; plus, it's the most effective and cost-efficient way to achieve the desired look."
When searching for interior inspiration, Michaela turns to Instagram. She admits she loves to browse all the beautiful home accounts that exist on the platform, and enjoys that they offer lots of tips and advice.
Michaela loves to change up her home styling for the colder months, although her actual colour palette doesn't tend to stray too far from the natural, earthy tones. She often likes to go 'foraging' for foliage that she can use indoors, as one of her favourite things to display is large vase of forest finds.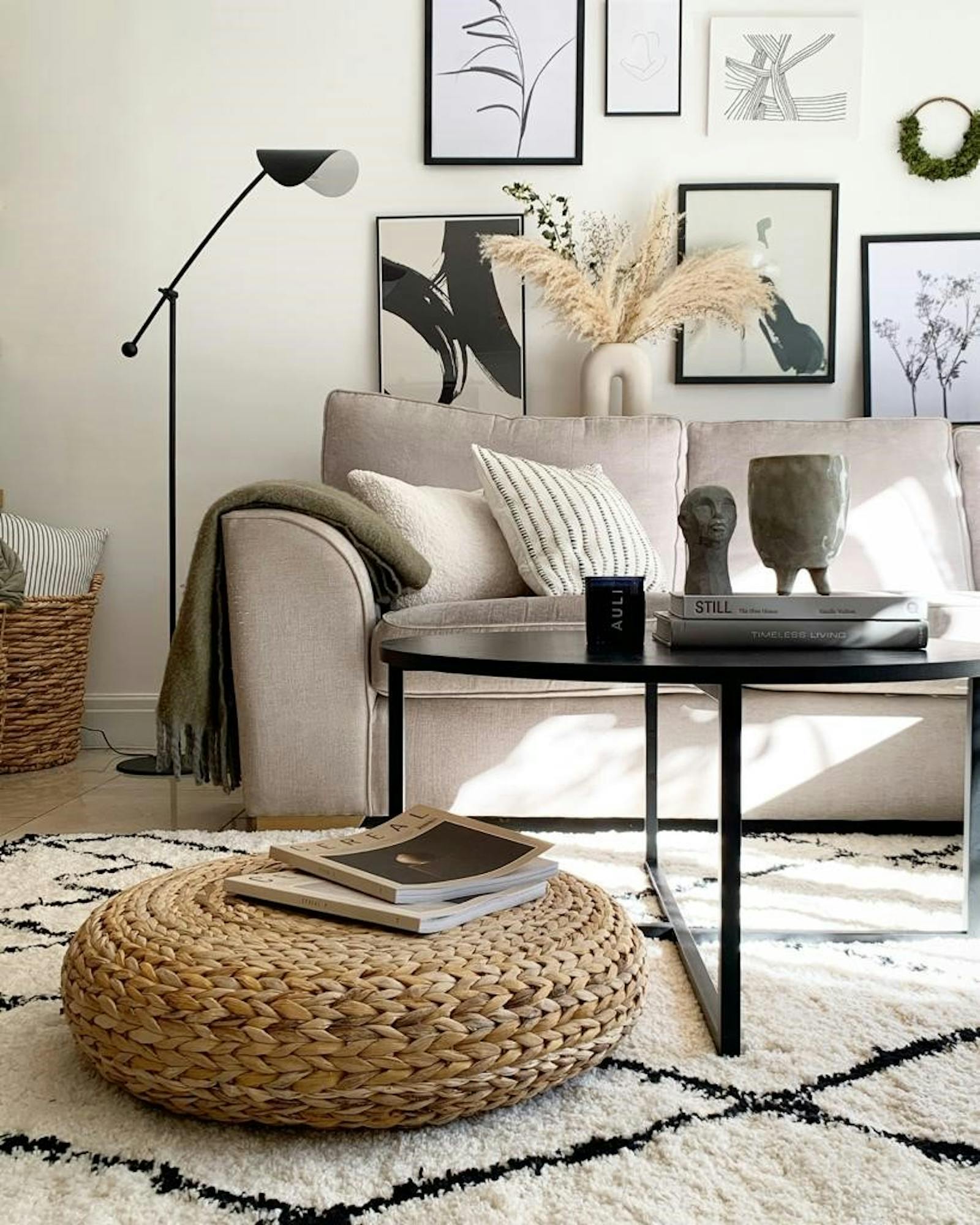 Michaela's top tips for a cosier home
Never be scared of adding textures and mixing styles – especially during the colder months. Layering of cushions, blankets and throws is easily done, and looks the part
I have a garage full of seasonal cushion covers that I tend to swap over for the Autumn/ Winter period. Mongolian fur, tweed and knitted textures come out ready for snuggling down on an evening
Adding a side table with a reading light to your seating areas can help create a nice, cosy ambiance for those darker afternoons and evenings
Don't forget pumpkins, wreaths and plenty of candles…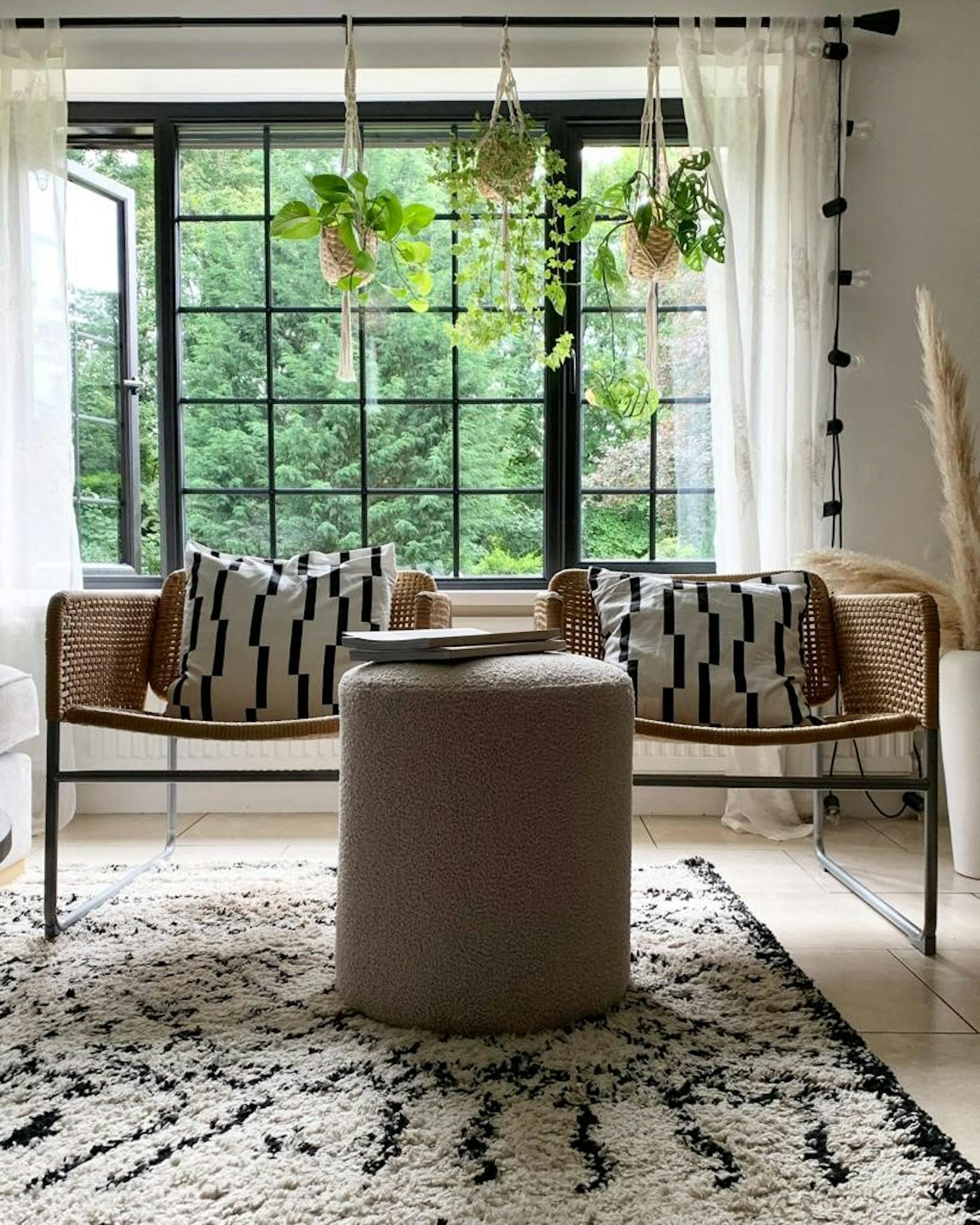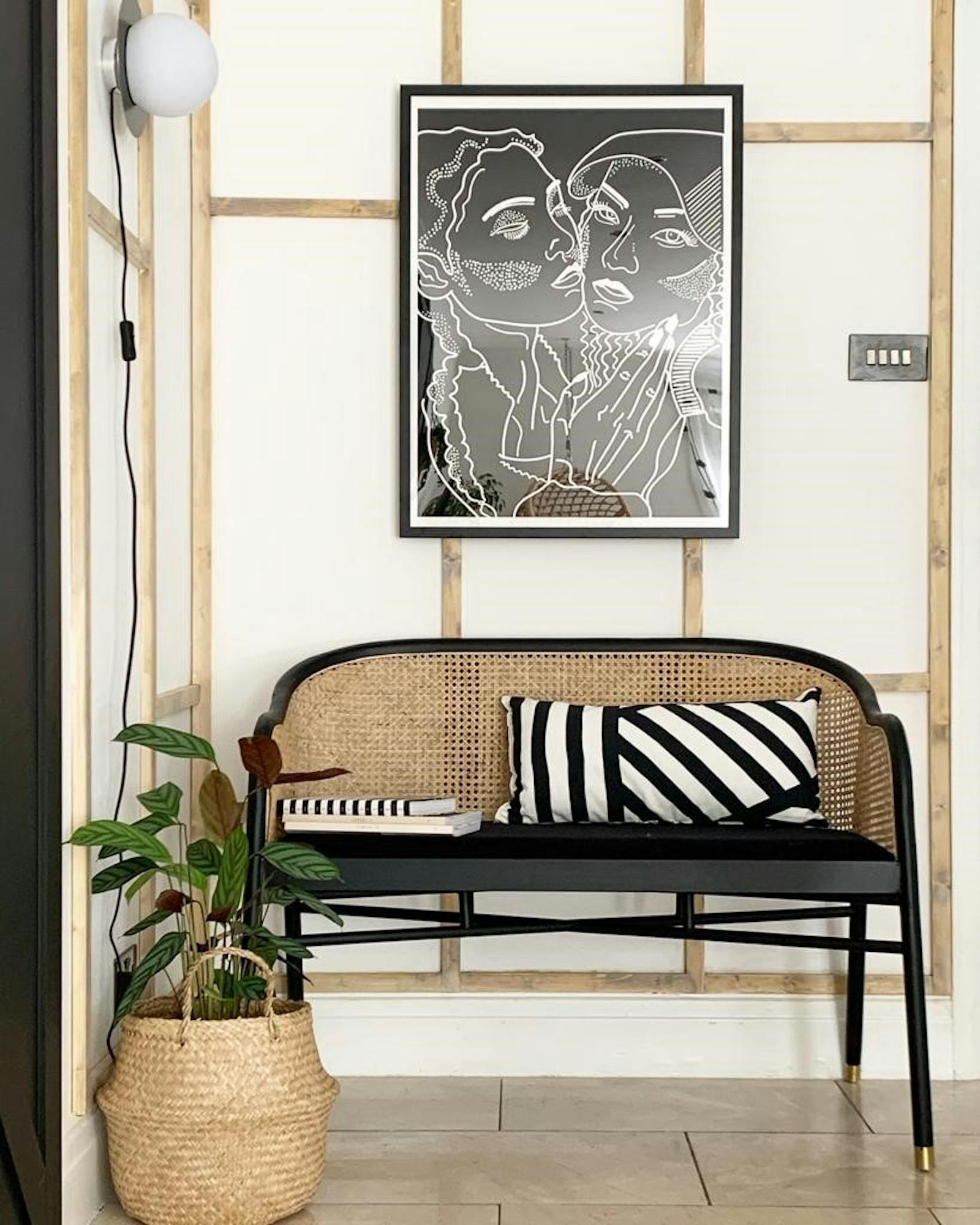 Michaela's Lick picks for autumn & winter:
I love the combination of Green 01, Green 05 and Black 01... it's very similar to our existing colour palette in the conservatory and utility room. It's definitely a colour combination that compliments our home perfectly, especially with the property being surrounded by so much greenery.
Having elements of green throughout our home certainly delivers the illusion of 'bringing the outside in', which also creates a very relaxing and calm vibe. I can see this colour combination working in any one of our rooms and is certainly something we are considering for our dream kitchen one day…