Real Homes of Instagram: Meg from @ourmillcottage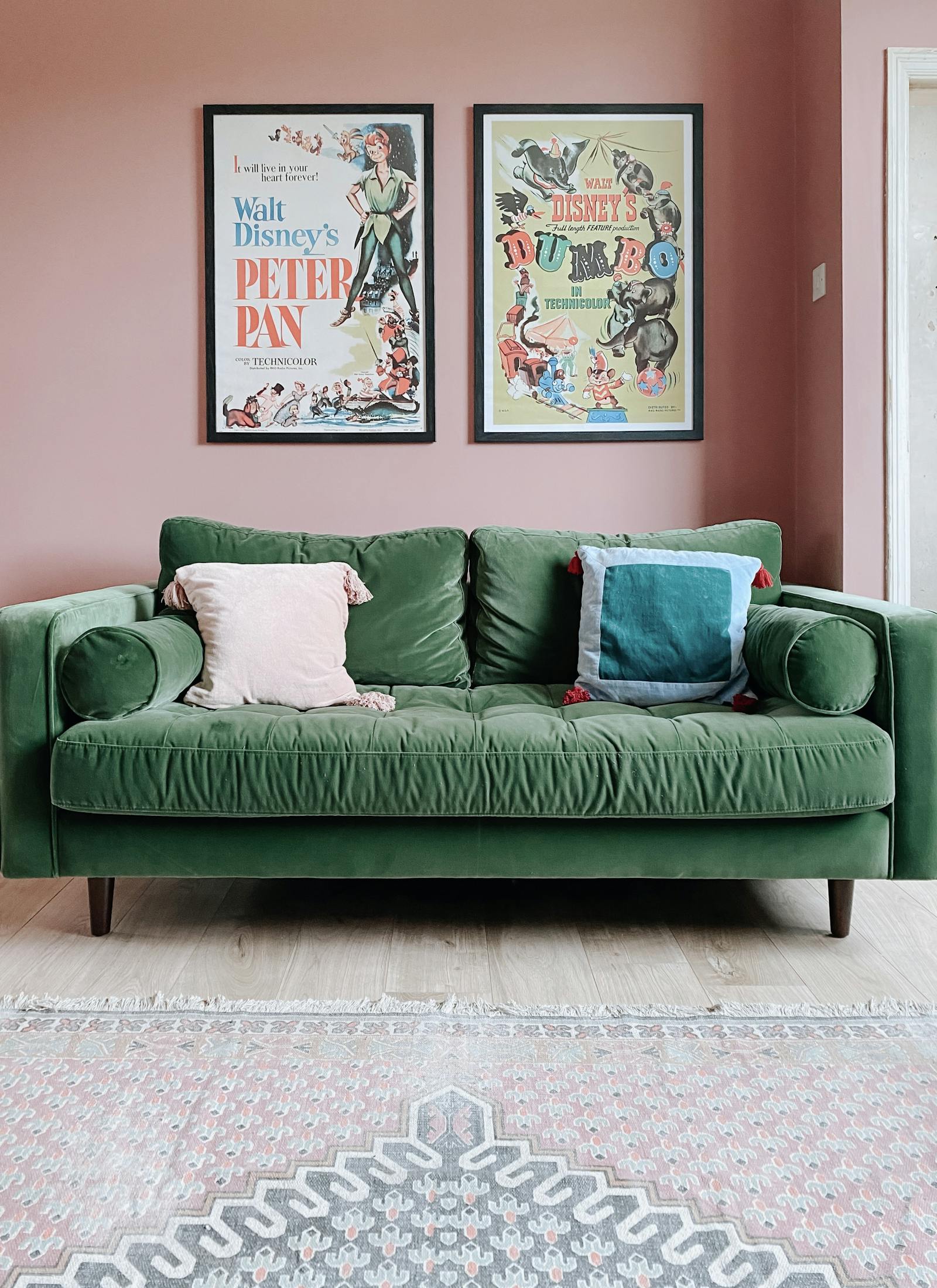 'Real Homes Of Instagram' is our weekly sneak peek into the homes of some of our favourite decorators from Lick's community and beyond.
Next up in the series, we introduce to you to Meg and her amazing home that you can find on her Instagram account @ourmillcottage. Meg is 25 years old and lives with her boyfriend, Jack, and their Cockapoo, Ella, in Derbyshire. Meg works as a Graphic Designer and her spare time is spent renovating their first ever home together.
They live in an 1890's mill cottage, located on the edge of the beautiful Peak District. When they first viewed the property, they knew it would need a lot of work; but its character, location and layout completely won them over. They could really see the potential and were excited to get their hands dirty!
Meg and Jack got the keys in March and spent a couple of months working on it before officially moving in in May. Meg admits there is still plenty to do, but things are a lot easier now that the majority of rooms are functional.
She describes her style as traditional, but with a modern, colourful twist! She adores all the original features in the cottage, but loves how they have modernised them with bright, bold colours and trendy accessories.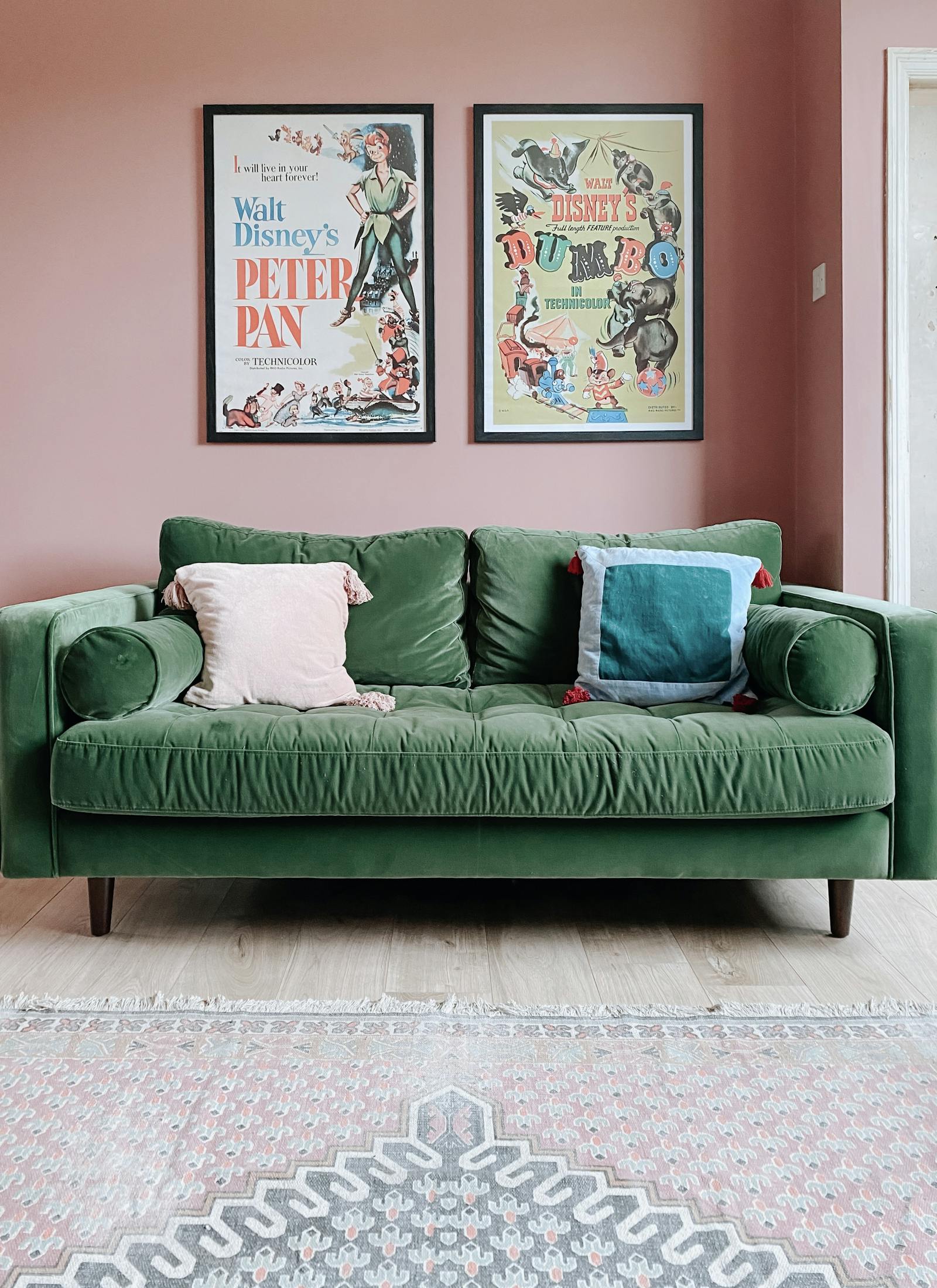 Meg's style is traditional, but with a modern, colourful twist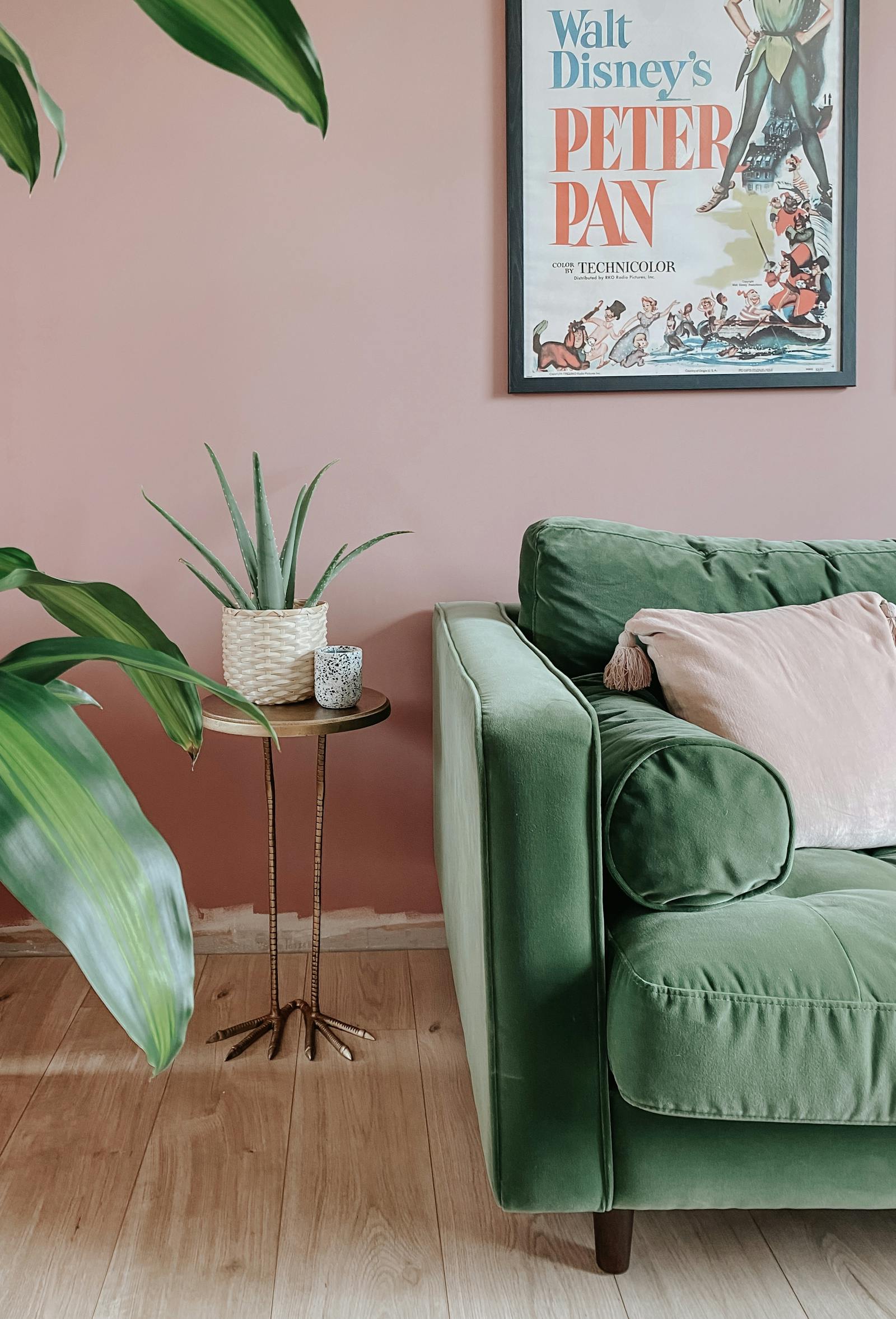 Modernise your space with bright, bold colours and trendy accessories
Their favourite room in the house is the kitchen, and we can totally see why. The beautiful pale pink tiles and green cabinets painted in Lick Green 04 work perfectly together; especially teamed up with the exposed brick chimney breast.
""We decided to knock down the pantry wall and create one big space, which meant we could fit our dream kitchen island in, too!""
There are still a few more jobs to complete in this room, but they are so happy with the renovation and tend to spend a lot of their time in here together.
Before starting a new project, Meg likes to spend time reading through interior magazines and searching on Instagram for inspiration. Jack also likes to create mood boards on Pinterest so that they can be absolutely sure of the direction they wish to go in.
""We would definitely recommend Instagram, as it's a great platform for finding and interacting with fellow renovators who are working on similar projects to yourself""
Their most recent DIY project was their spare bedroom, which they have transformed into a guest room, complete with office space for Meg; as she works from home quite a lot with her job.
""I always start a project by creating a digital mood board. In most rooms, we've chosen a statement piece first (for example, a rug, sofa etc.), then we've searched for paint, furniture and patterns to compliment.""
They plastered the room in July, then at the beginning of August managed to mist-paint the walls and repaint the floorboards so that it gave them a completely blank canvas to begin properly decorating. Since then, they have purchased furniture and the room is almost finished.
Next on the DIY list is their staircase, which they are currently preparing for painting. Stay tuned for these reveals…
Meg's Top Tips for Decorating
Make sure you cover your flooring before decorating or attempting DIY. We have spent hours digging out plaster from our floorboards…
Stay focused when you're decorating – Jack spilt a full 5 litre tub of paint all over our bedroom floor because he got too excited about decorating the first room in our new house!
Always trust your gut instinct when it comes to decorating, but don't be afraid to add a bit of colour
Preparation is key. Make sure everywhere is clean and dust free before painting
Don't get spooked out when you think a project may be too big / out of your comfort zone. We'd never done anything like this before, and now we can say we've successfully fitted our own kitchen, tiled and grouted our bathroom and even built a kitchen island all by ourselves - from scratch. You can do anything you put your mind too. And the satisfaction once you've finished, is so worth it!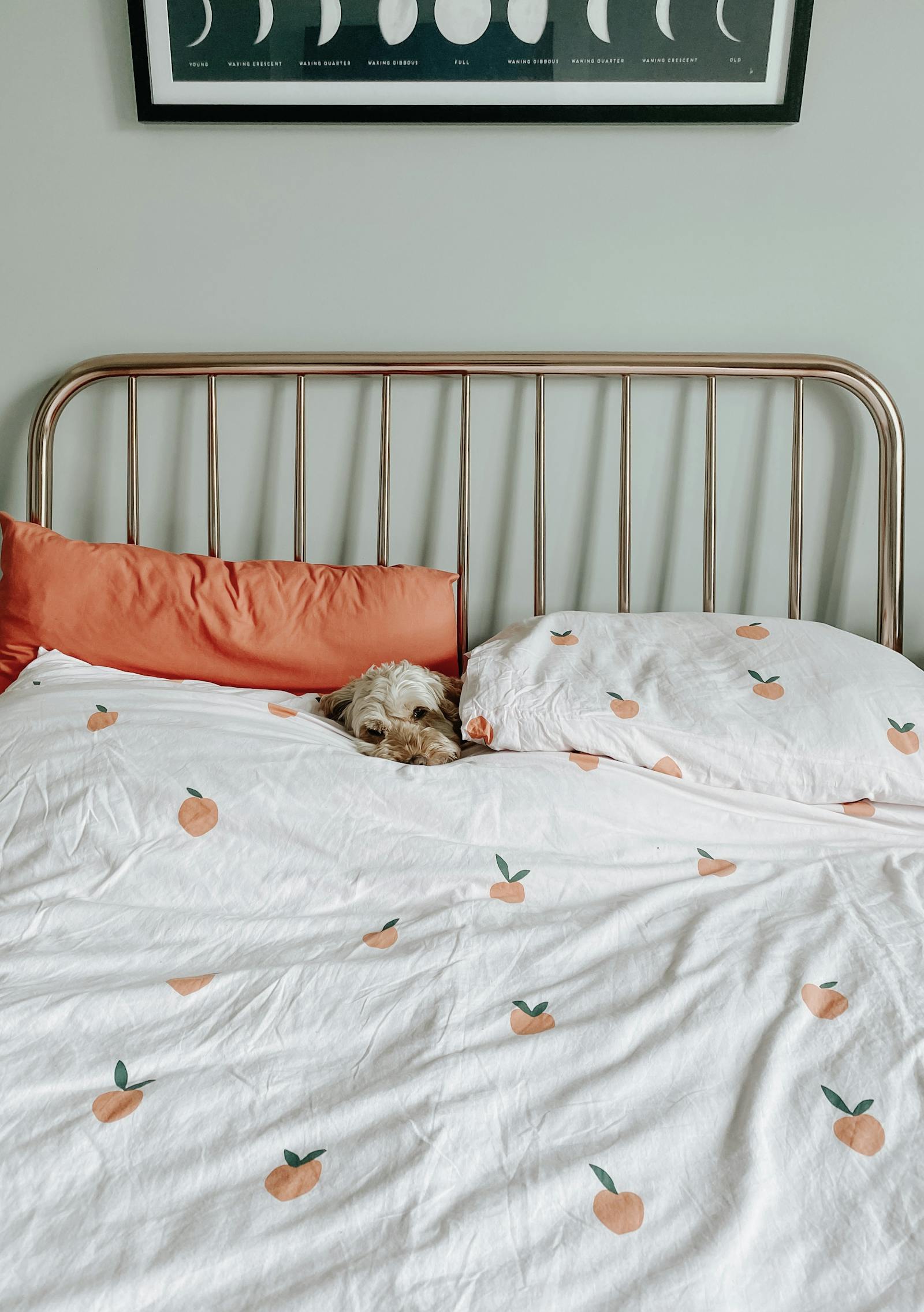 Ella snuggled into her bed
Meg & Jack's bedroom with a bold colour door
Meg's Lick Picks
We used Green 04 to paint our kitchen cabinets and we couldn't be happier with the colour choice. I'm already trying to find somewhere else in the house where we can use it. It's got beautiful blue tints, and we're always receiving compliments from our friends and family.
I absolutely love Teal 03, and it's a front runner for when we paint our staircase.
You can find Meg and her beautiful home on Instagram - @ourmillcottage.