Real Homes of Instagram: Maxine from @welovehomeblog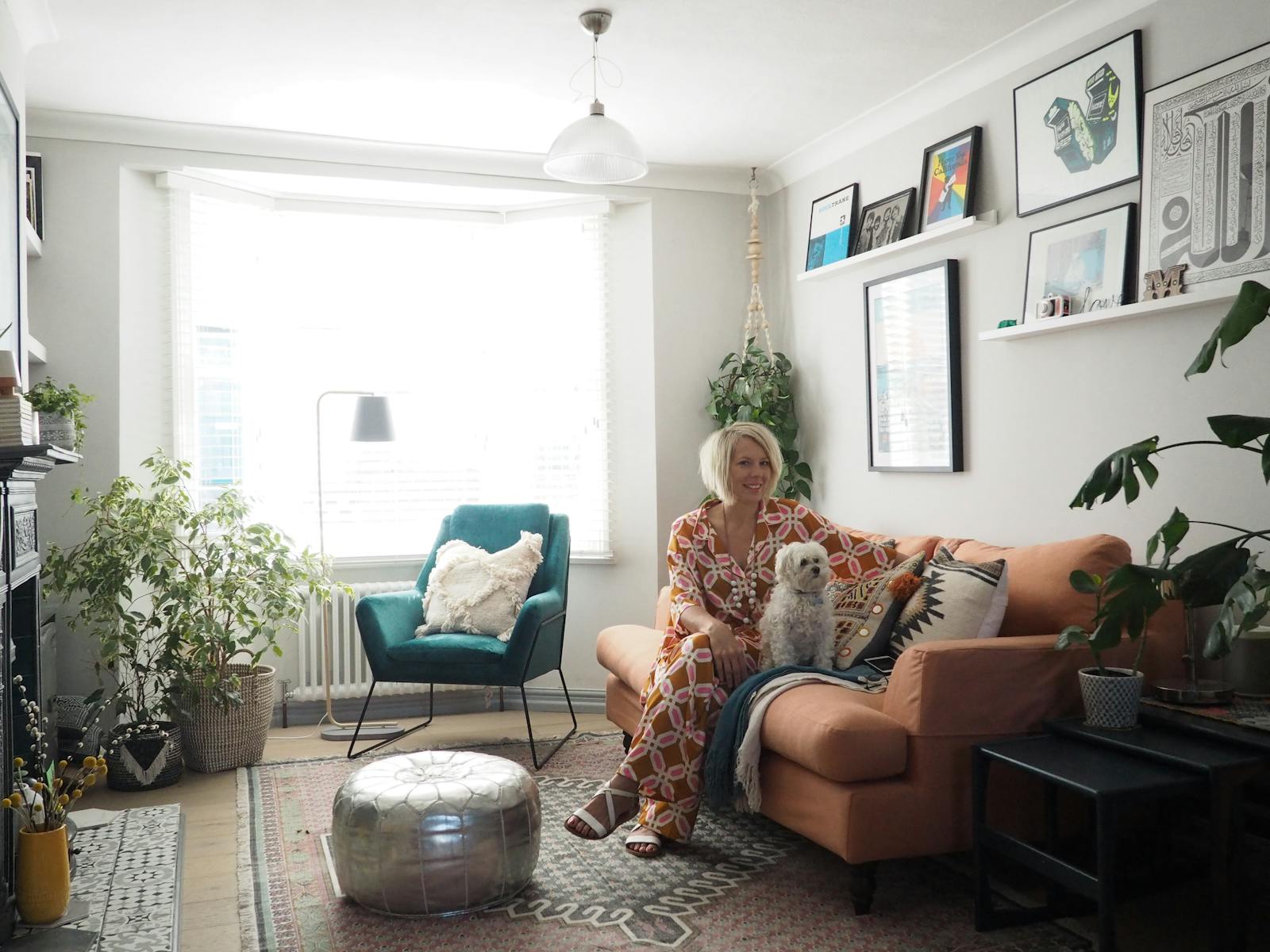 'Real Homes of Instagram' is our weekly sneak peek into the homes of some of our favourite decorators from Lick's community and beyond.
We are honoured to have Interior Stylist Maxine Brady (@welovehomeblog) take part in our Real Homes of Instagram series. Not only is she an Interior Stylist for magazines and television, but she also writes an award-winning interior blog called We Love Home. She is 43 years old, and lives in Brighton with her Maltase dog, Teddy.
Maxine moved into her peppermint-coloured home five ago years and has thoroughly enjoyed injecting her personality into her space. The house had been empty for seven years before she moved in, so it was in need of urgent attention and colour! Every single corner of her home has been renovated, which Maxine tackled pretty much single-handedly. She has expressed to us how rewarding it is, to be able to look back with the satisfaction of knowing it was mainly her devoted handiwork!
Her signature style very eclectic and she is a pro at mixing vintage with elements picked up from her extensive travels. By choosing a monochrome colour pallet for the rooms, she then added personality with bold colours, art, metallic accents, fabrics and quirky accessories.
"I think my spirit animal may be a Magpie, as I tend to pick things that catch my eye. I am very thrifty. I'm most complemented on my love of patterns & colours!"
We asked Maxine if she has surrendered to any particular interior trends, over the years…
"As a stylist, I'm immersed into the world of trends on a daily basis. I start using them in my styling work, usually about 6 months before they hit the high street. Naturally, I'm attracted to new looks, as they always look so fresh and modern. But in my own home, I followed a rule that I had to go for colours and styling that complemented the size of my rooms, rather than following the latest looks - that I may eventually tire of."
Maxine's favourite spaces in her house are the kitchen and garden. The kitchen is over five years old now, but looks as good as new and she still wouldn't change a thing! This is credit to ensuring you stay true to your own tastes and style, and making sure you plan to the finest detail. She describes her garden as her 'sanctuary', and loves to potter around it when the weather allows.
Both these spaces have become a little bit 'internet famous' over the years and have been featured in the likes of Apartment Therapy; Ideal Home, Style At Home, Real Homes and Hello magazine, to name just a few!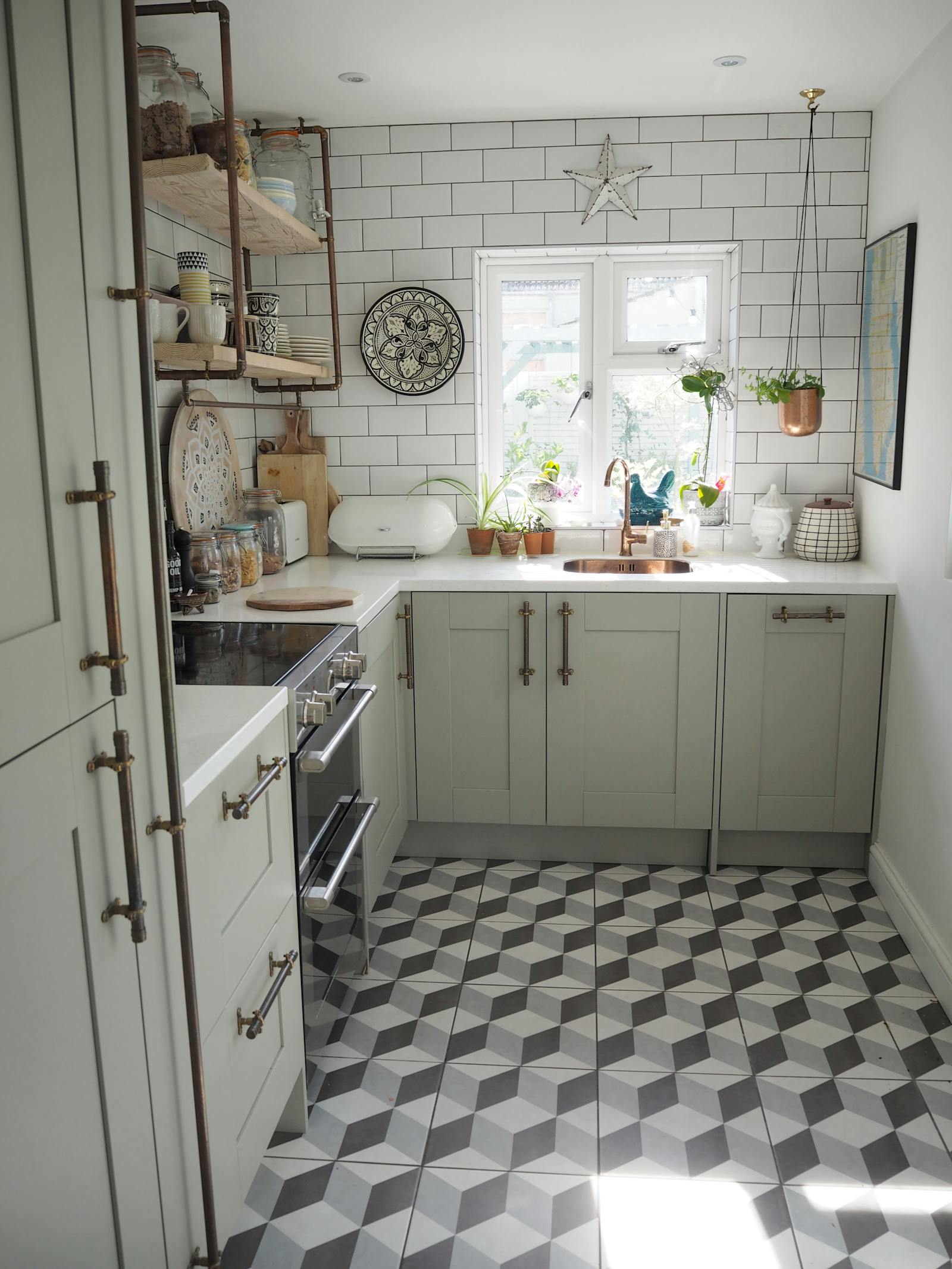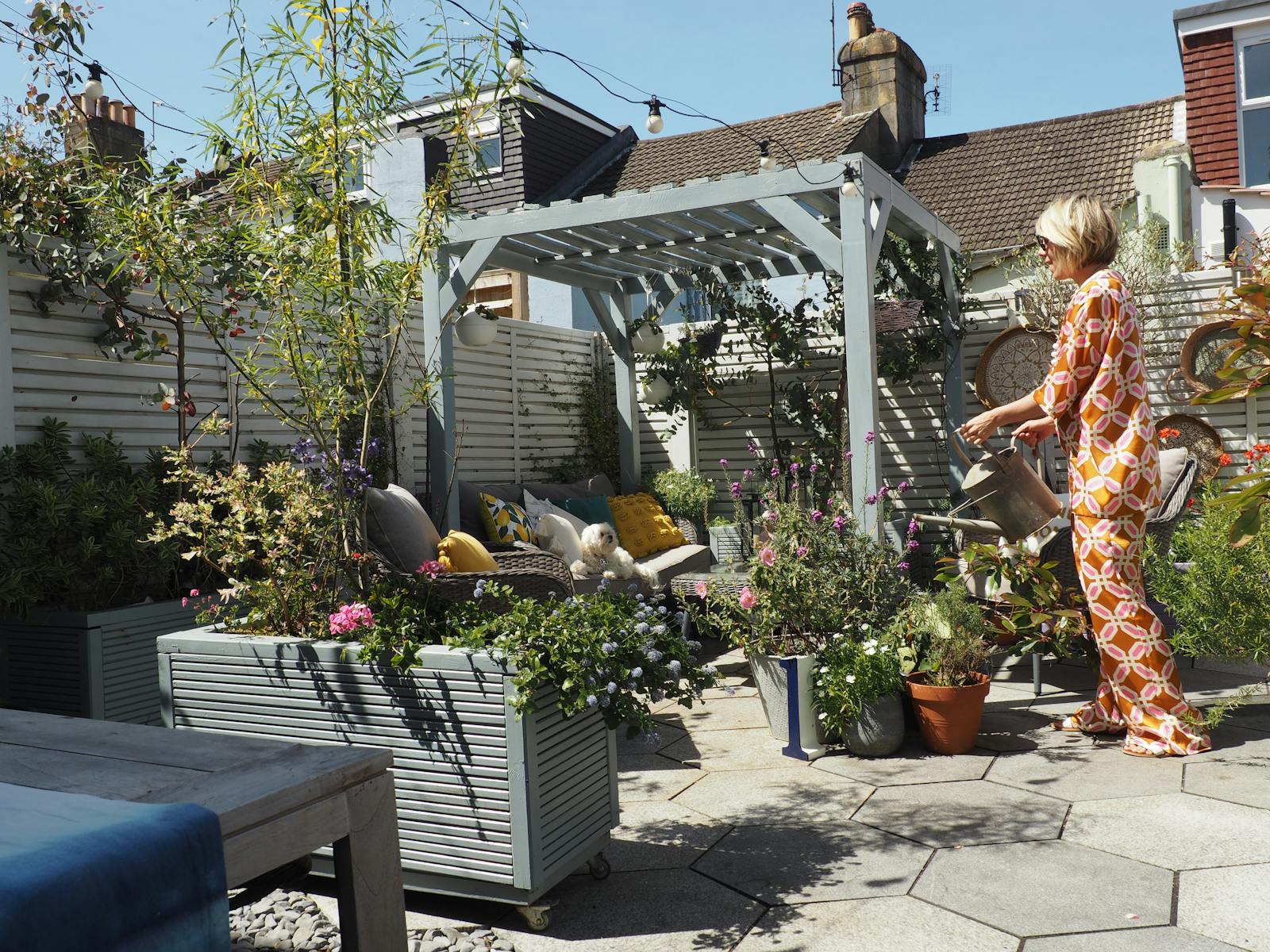 Maxine tends to pick up inspiration for her own home, from her work life. We are totally envious of the amazing homes and interiors she gets to dress and style on a daily basis! She also loves to source ideas from hotels, art galleries and small, independent shops in her hometown.
Changing up her home styling for the colder seasons, Maxine has added pumpkins to her dining table, chunky throws for her bed and sheepskin rugs on her sofa. These styling elements help to bring the cosy, warmer vibes to these spaces.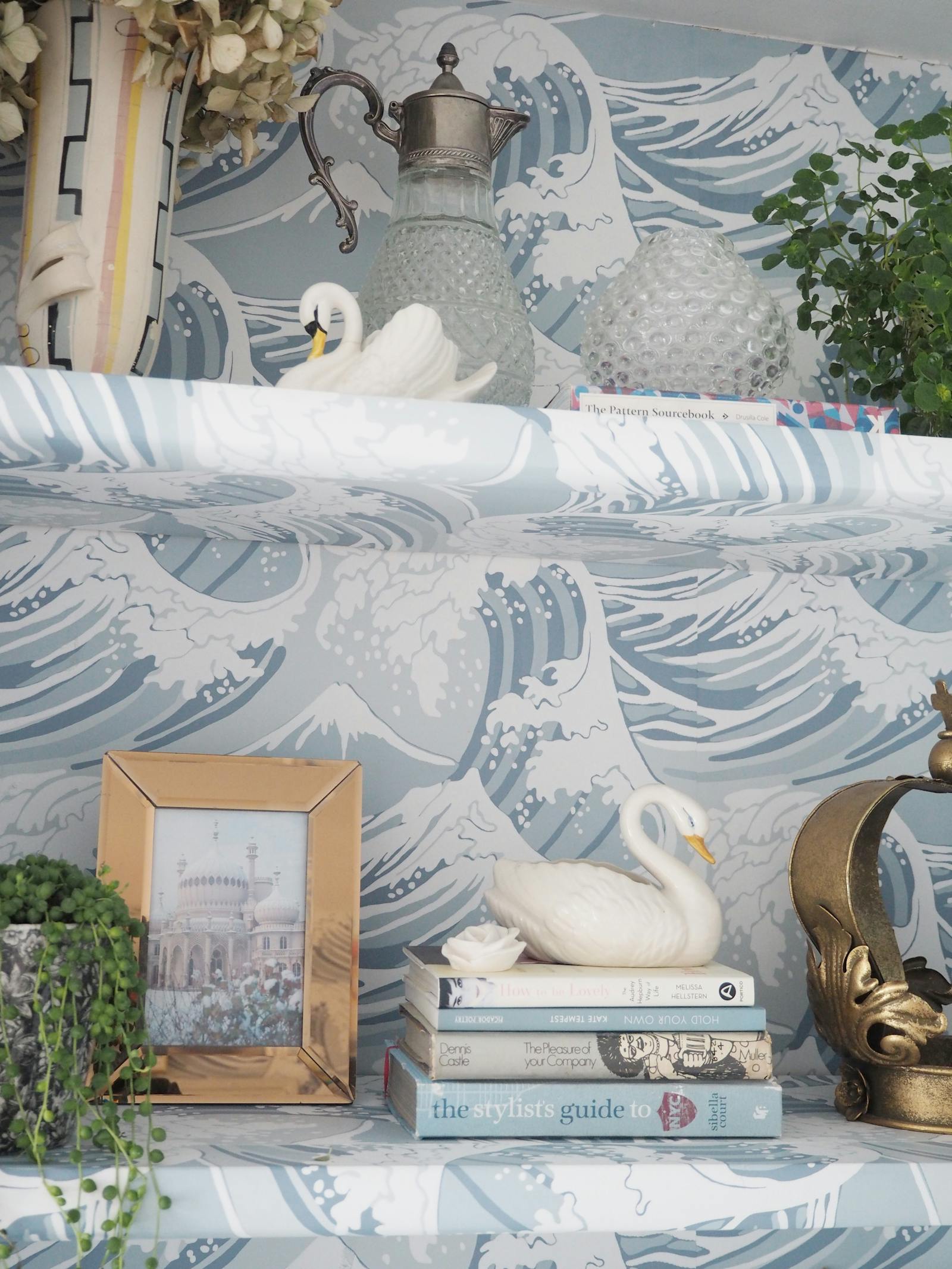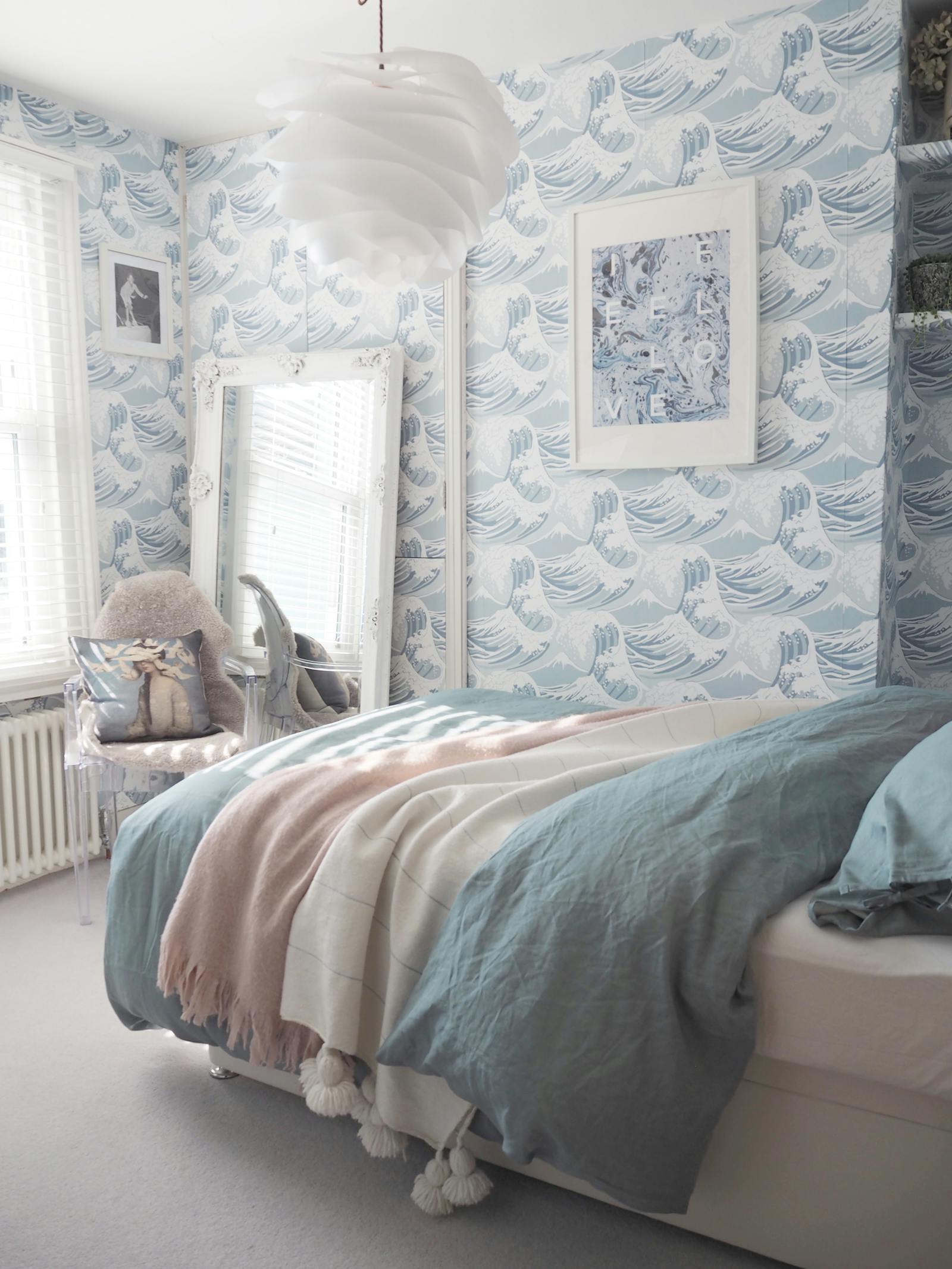 Maxine's top tips for a cosier home
Velvet, linen and wool are great materials to look out for when you're planning to add cosier textures
Replace your vases of summery flowers, with arrangements of scented candles. This definitely helps to deliver all those Autumnal feels. My favourite scents are orange and cinnamon
Swap your quilt to a higher-tog, and throw some cotton bedding on for a more snuggly night's sleep
Look out for appliqué, fringing and embroidery to style your sofa. It will give your living room a touchy-feely look – so much so, you'll crave snuggling up on it in the evenings!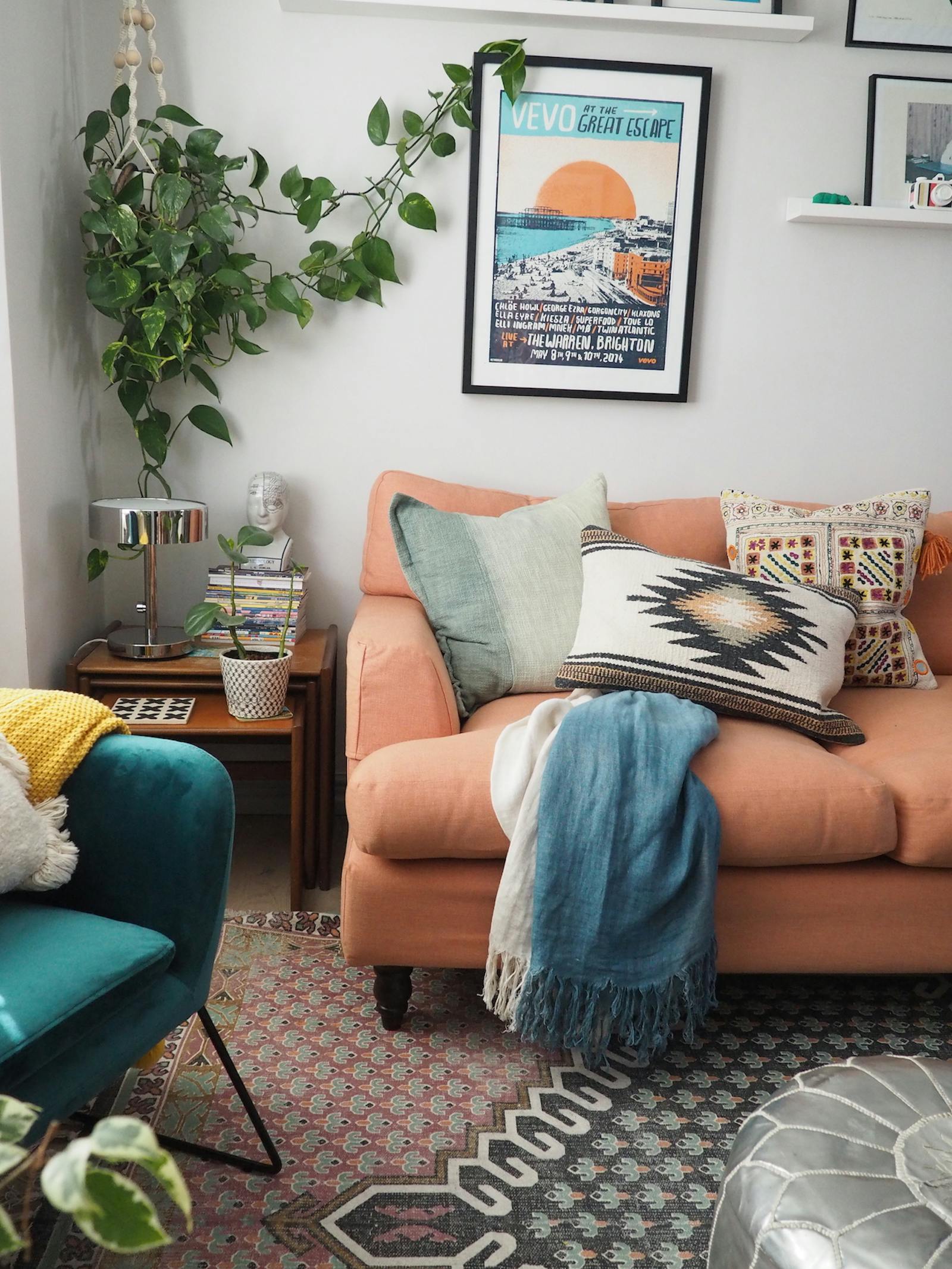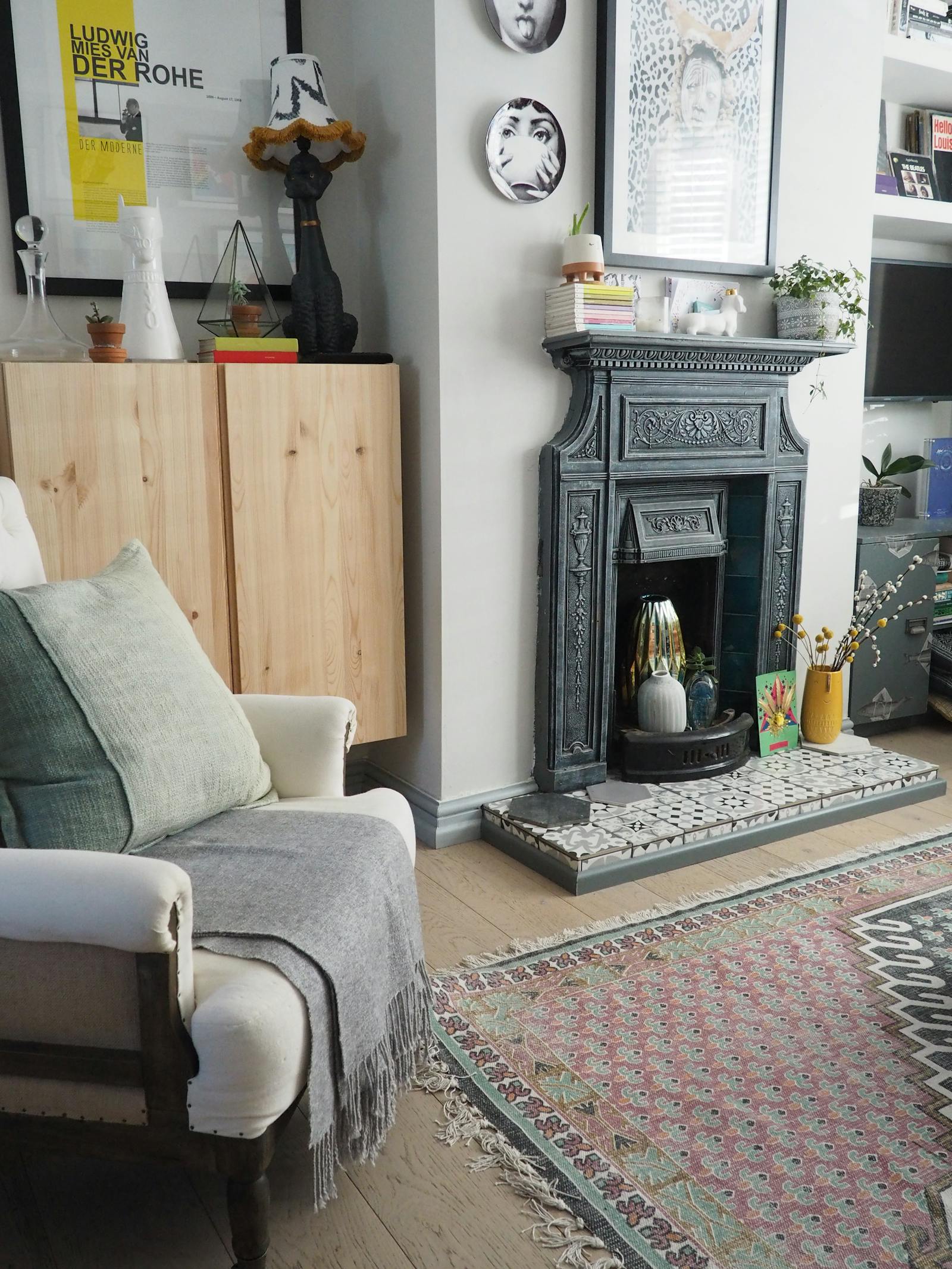 Maxine's Lick picks
I'm looking forward to having a video colour consultancy with the Lick colour specialists. I am really interested to see what colour combinations they put forward for my living room and bedroom; my next two makeover projects. 
I love the Coral 03 wallpaper for my bedroom. I also love the idea of painting my living room in Blue 04 and White 02, but we shall see what the Lick specialists say!