Real Homes of Instagram: Maisie from @maisieviolet_rees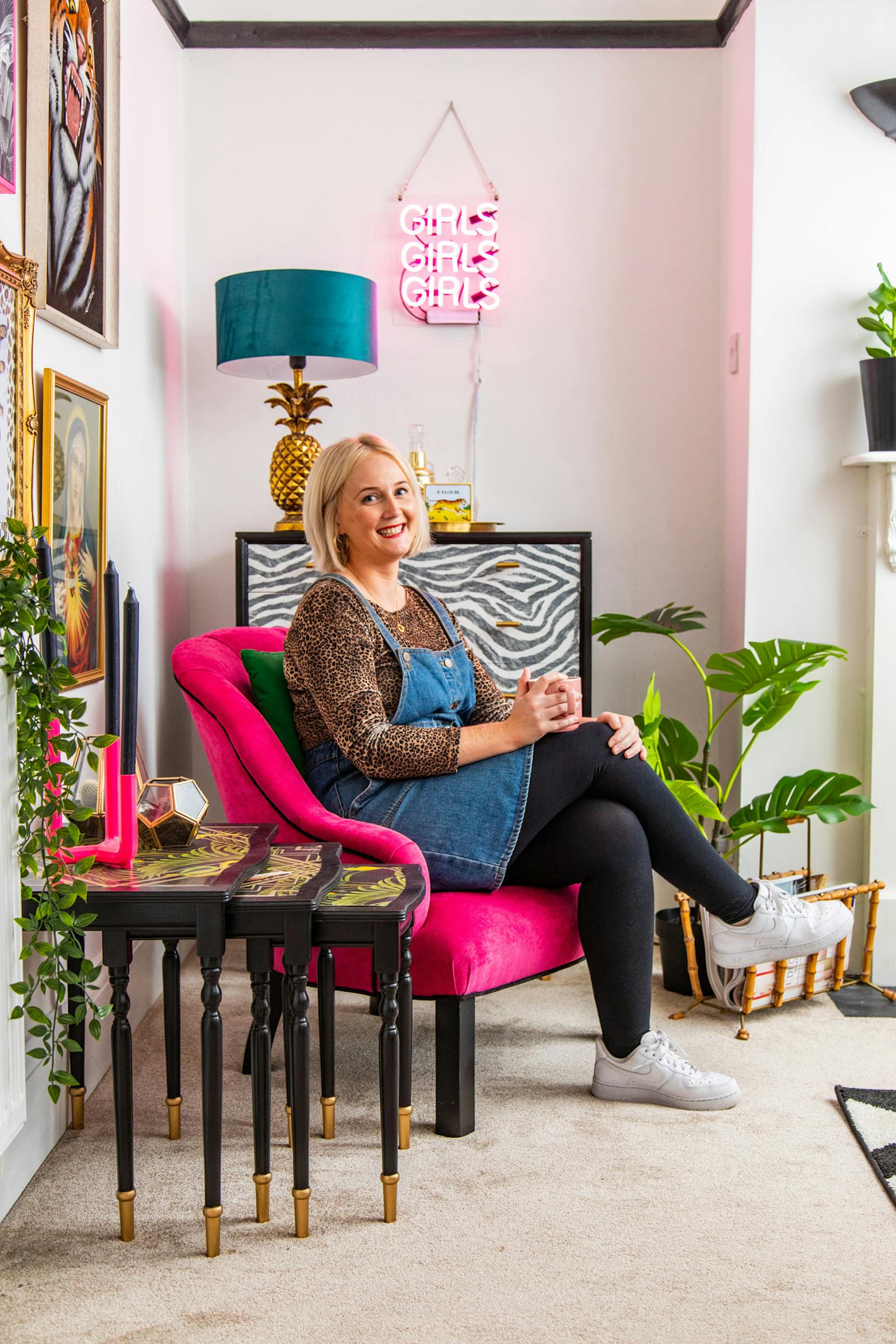 'Real Homes of Instagram' is our weekly sneak peek into the homes of some of our favourite decorators from Lick's community and beyond.
Next up in the series, we introduce you to Maisie (@maisieviolet_rees). She is 32 years old, and lives with her partner Matt and their 'dog-like cat', Pablo. She works as an Interior Stylist, and they live in a rented one bedroom ground floor flat situated within a 1930s Edwardian semi-detached.
Of all the properties they viewed, this was by far the biggest; boasting a large reception room, bedroom and high ceilings. They also get to enjoy their very own private patio and garden, which lends itself perfectly during the warmer months.
Maisie describes her style as maximalist – with everything she loves falling under the categories of big, bold and bright!
"I love to cause a bit of a scene with my interiors! I adore eclectic homewares, clashing patterns and splashes of neon."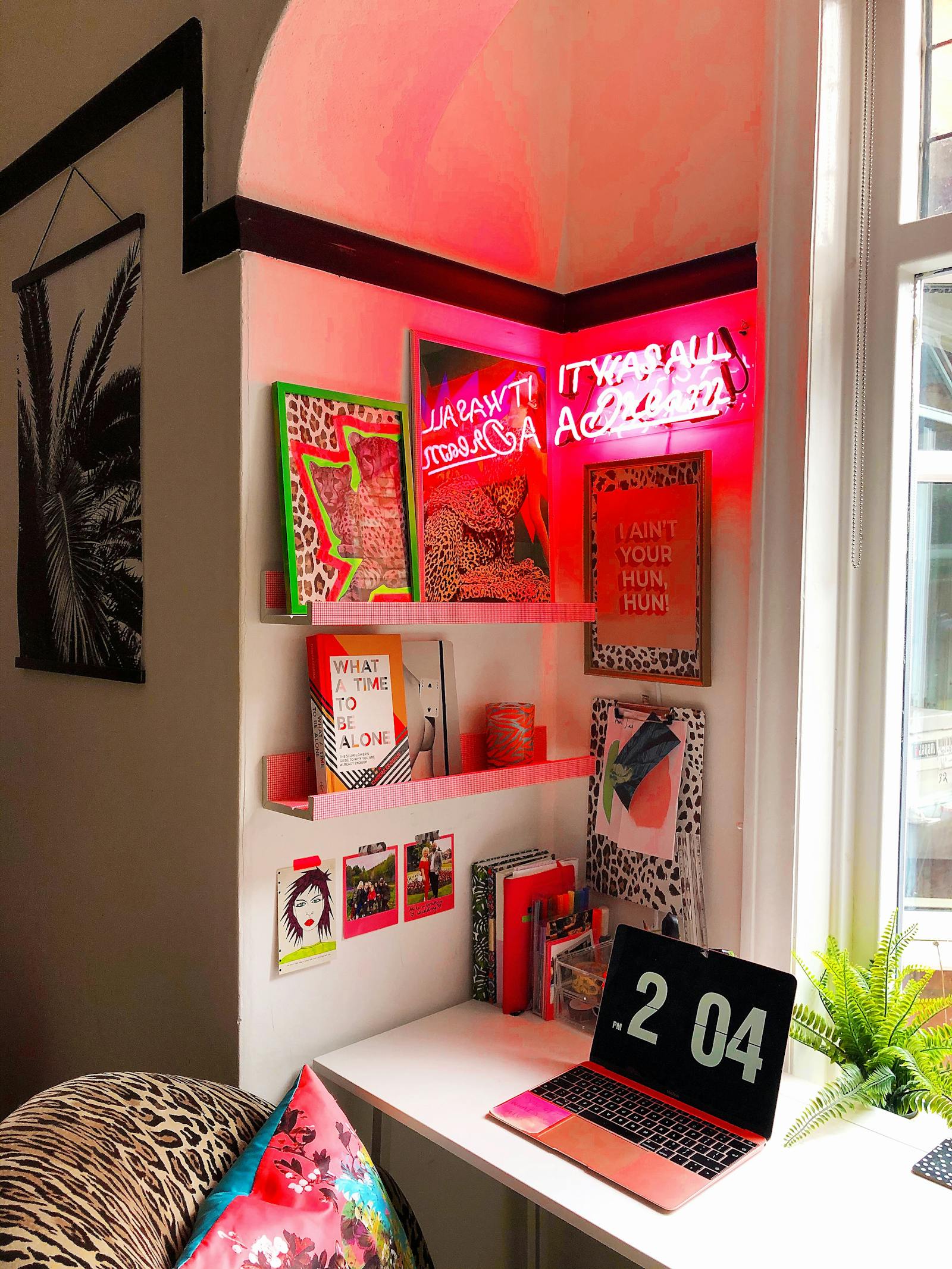 Who says home offices can't be fun?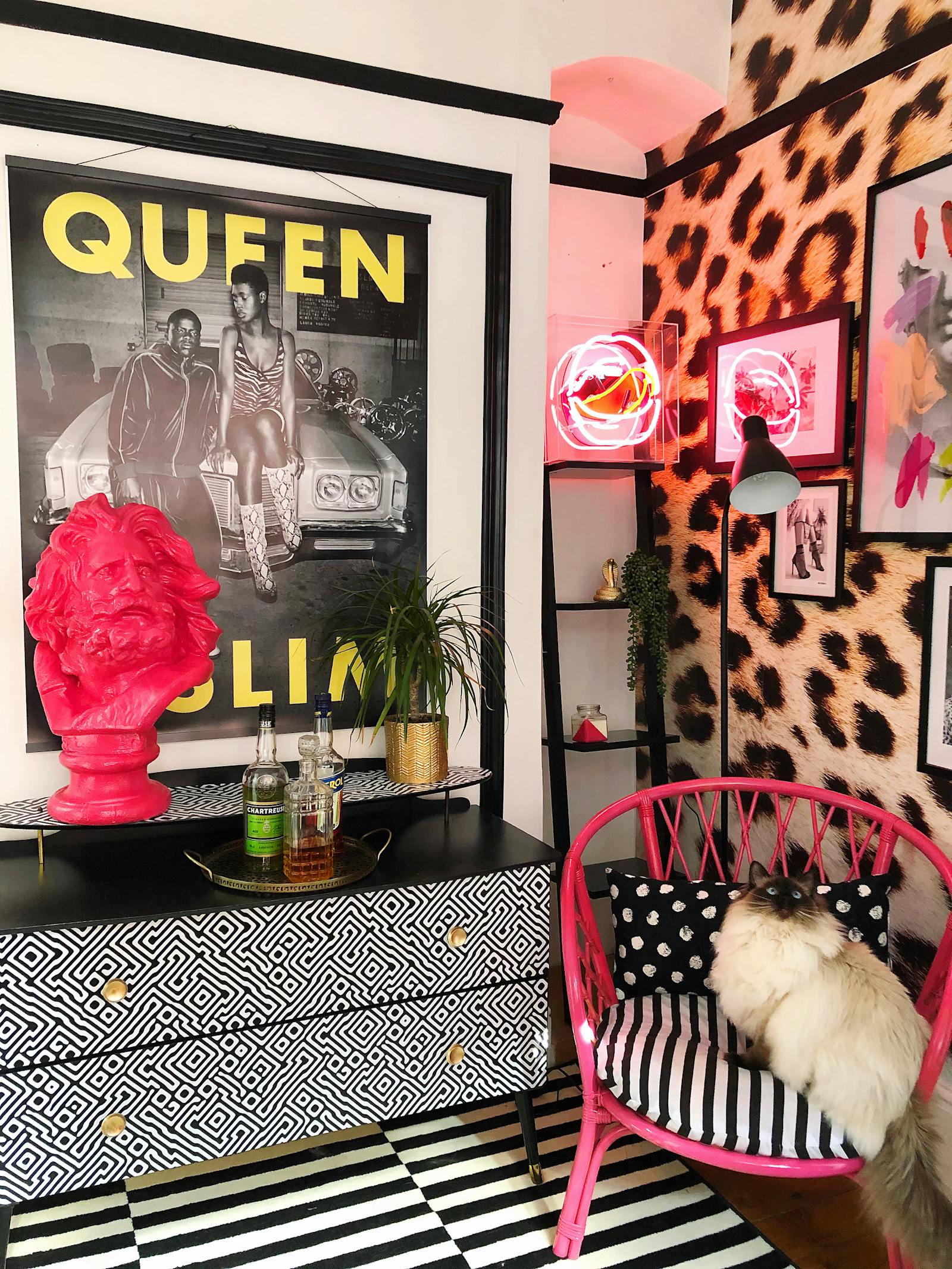 The juxtaposition of stripes and animal print adds drama to the space
As Maisie and Matt are renters, she has discovered and used a lot of 'rent-friendly' hacks to decorate their home without breaking any terms and conditions of their contract. Maisie says, "Self-adhesive wallpapers, stickers and washi tapes are perfect for renters who want to inject some colour into their home, without losing their deposit. They're not just for renters either - home owners can use them too, if they fancy giving it a go!"
"Self-adhesive wallpapers, stickers and washi tapes are perfect for renters looking to inject some colour"
Her favourite space in the house is their lounge, as it's a large room with plenty original features; such as the panelling, stained glass windows and sizeable archway.
"The room was painted white (thankfully, not the dreaded magnolia that most landlords use) and I loved how light and clean the room was. I only made some slight changes, and decided to paint the picture rails black; as well as the light fittings above the fire place. The rest of the decor is renter-friendly"
Maisie added some faux panelling, and geometric pattern on the fireplace. With it being self-adhesive, she can just remove them when they decide to leave and you would never have known they existed. She also added lashings of colour in the form of upholstered furniture, décor accessories and artwork. Some of her favourite pieces are the Damien Hurst pill prints, contrasting with the white & black walls.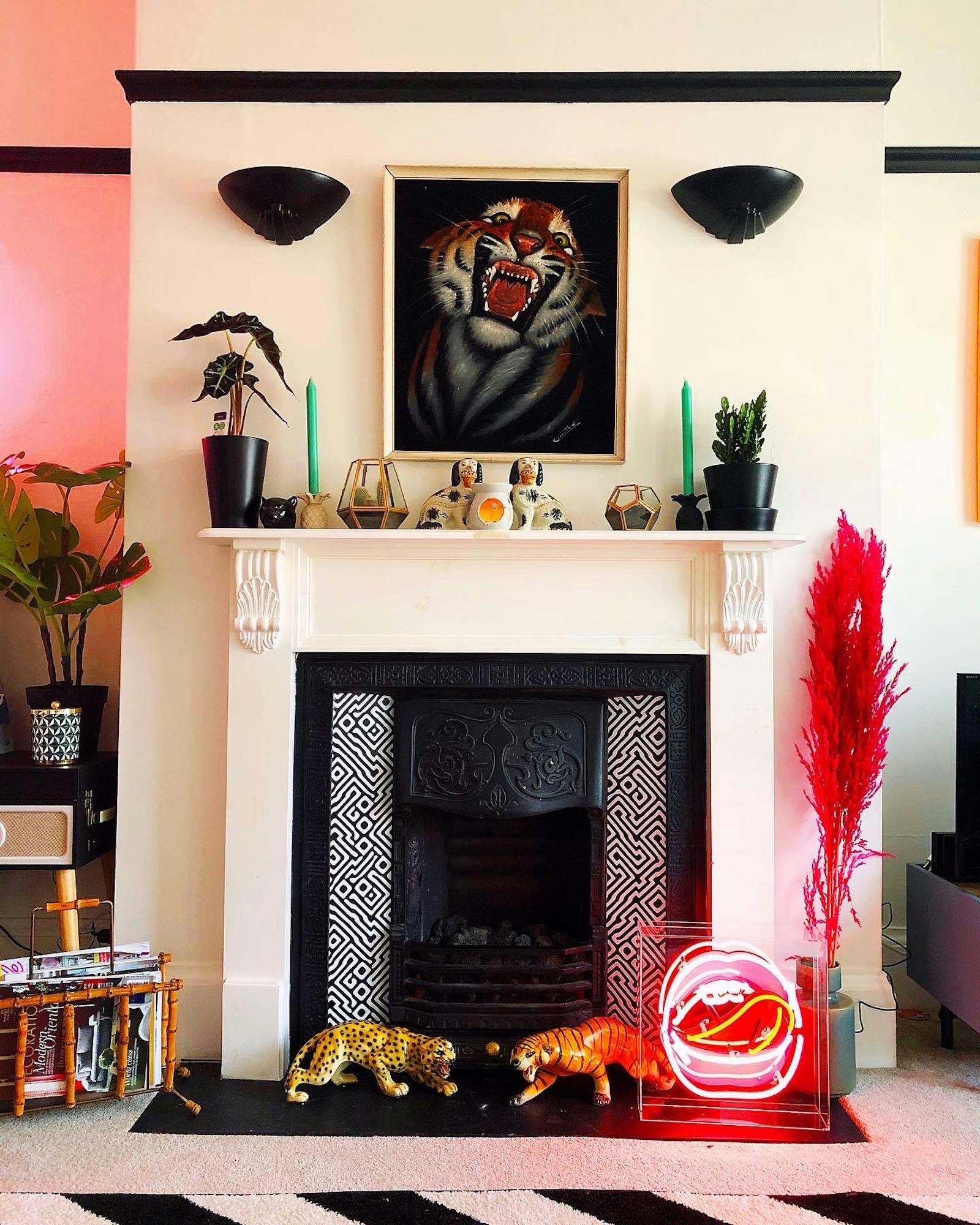 The geometrically painted black and white fireplace instantly makes it a statement feature in the lounge room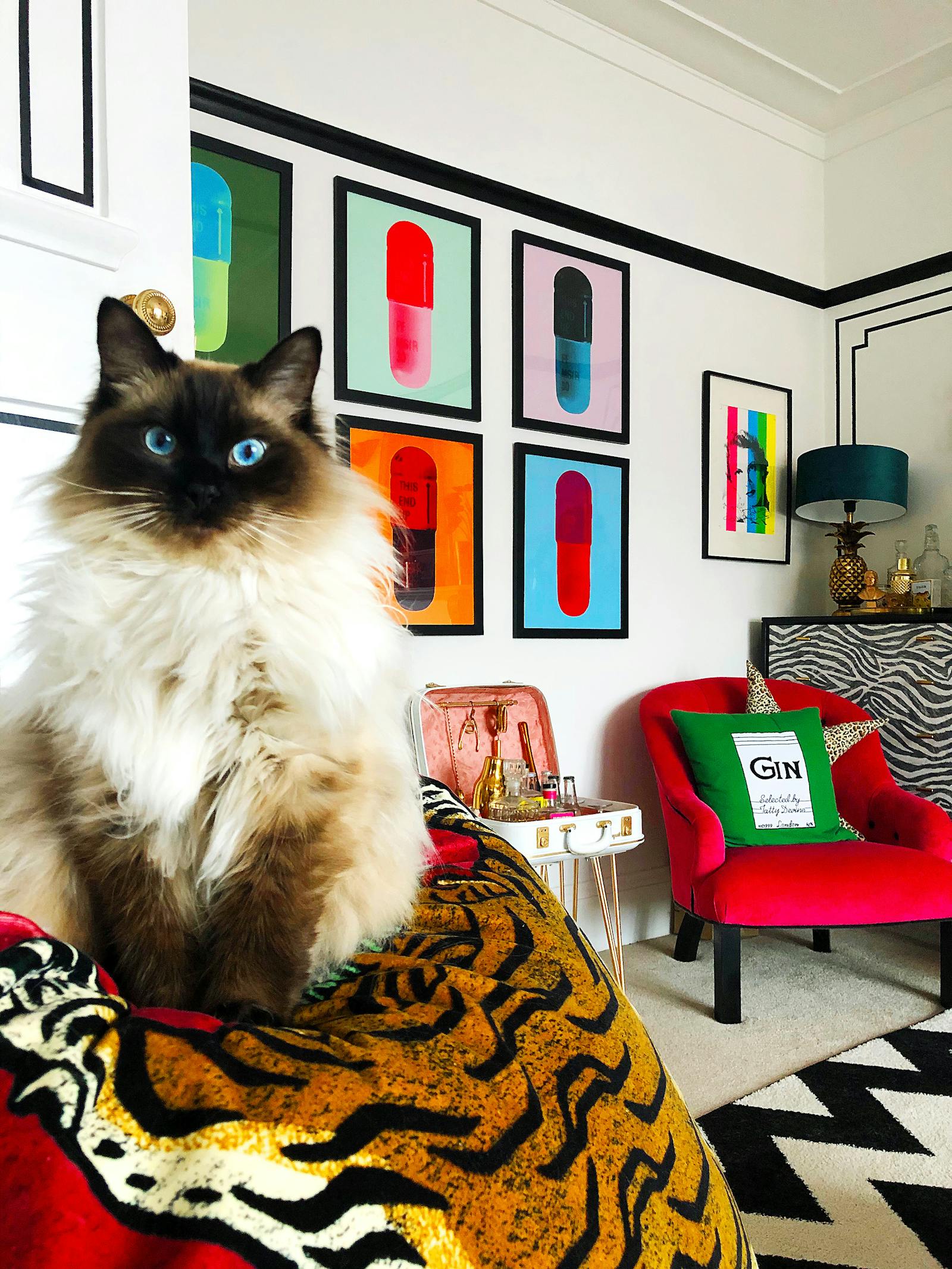 Pablo poses majestically in front of Damien Hurst's iconic pop-candy pill prints
Maisie admits that her go-to colour combinations are monochrome favourites, black & white. This is mainly down to the fact that the house was white to begin with, so adding the black has created a fantastic base for the features of bright, neon colours and enticing patterns.
"I've got all types of animal prints around the flat, too! It's on furniture, cushions, my duvet cover, upholstery… It's pretty extra, but I like extra!"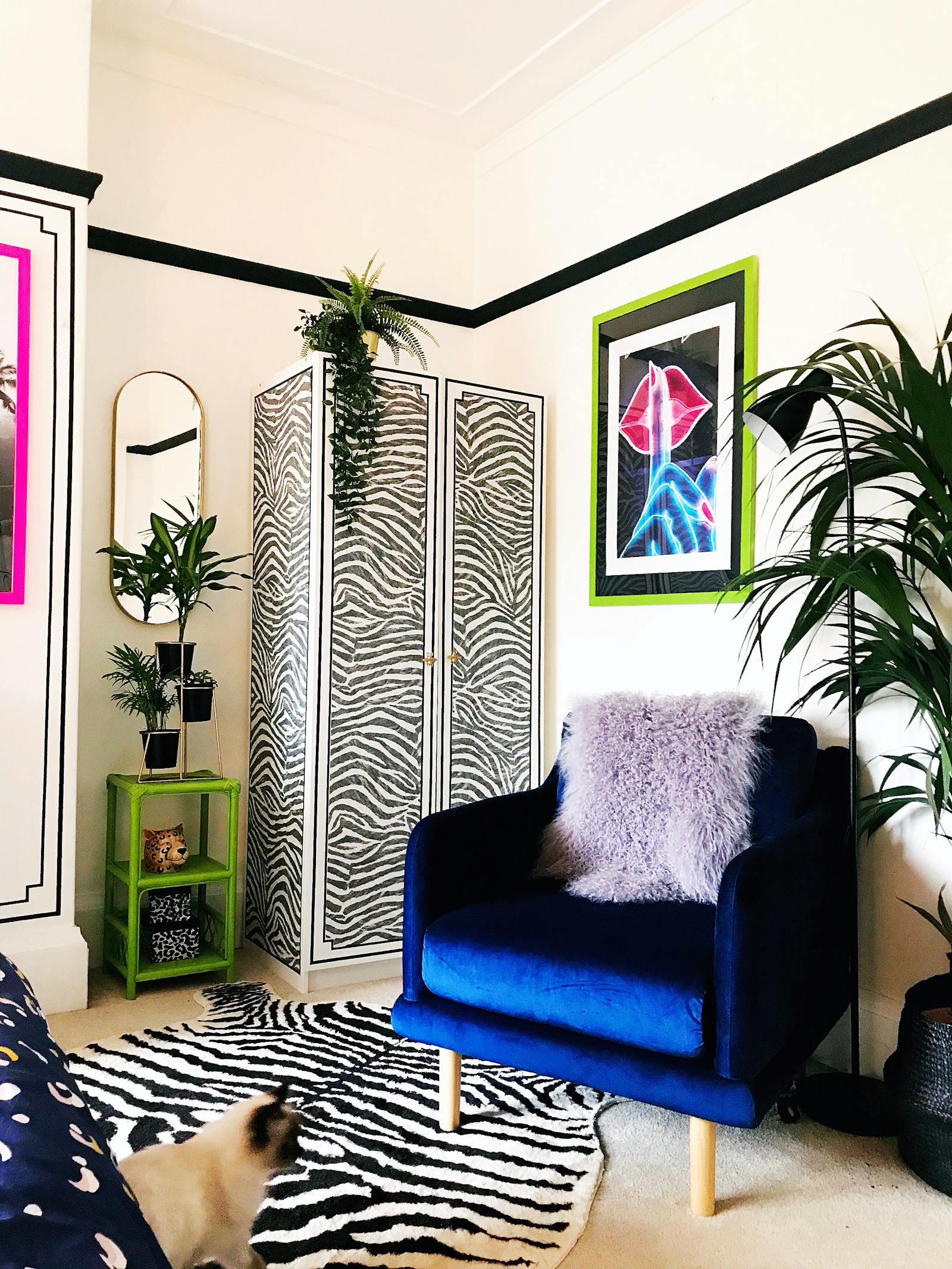 Maisie brings nature into her home with a mix of plants and zebra prints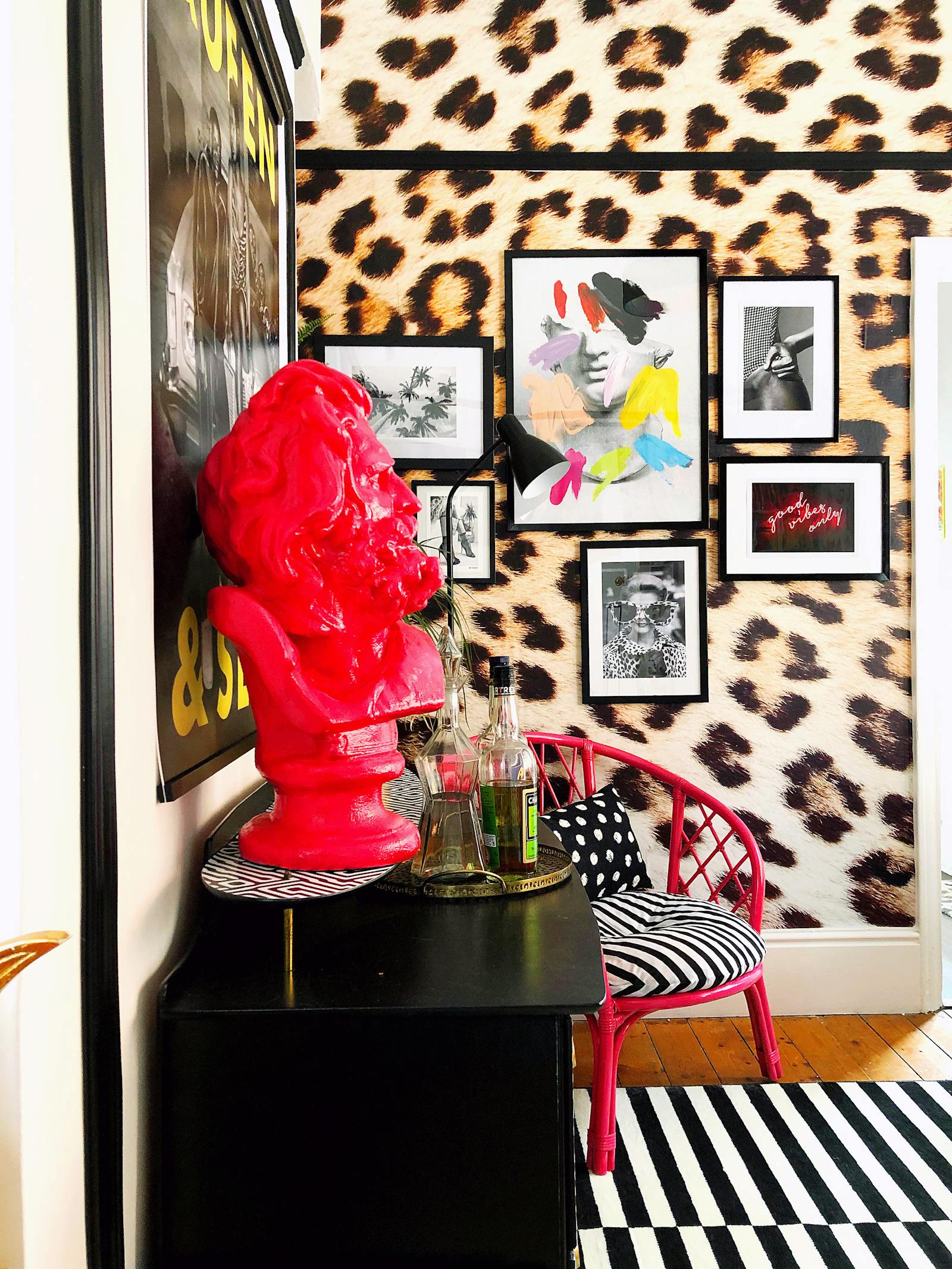 A home gallery wall is the perfect way to showcase your favourite artworks and photographs
When searching for inspiration, Maisie sources ideas from all around her. From exhibitions, to shop windows – there is always something that you can take home with you. She also enjoys using Instagram, Pinterest and blogs; which are great for styling on a budget, hacks and up-cycling ideas.
Now that the colder months are closing in, we asked Maisie what she does to increase the cosier feels whilst being at home…
"I like to think that whatever I choose to surround my myself with, in my home, is good enough to be there all year round. However, this year I might switch it up a bit. It will also be a great excuse to treat myself to some nice, new Autumnal accessories"
Maisie's top tips for a cosier home
I love chunky, waffle knit blankets, that are brightly coloured or patterned. They'll keep you cosy in the evening, and when you're not using them - either drape over the side of your sofa, or store them in decorative baskets under your coffee table
Delicious smelling autumn candles are a favourite! If you can't get one in a nice-looking jar, then why not make a themed one; decorated with hand painted leaves and autumnal colours, like oranges and reds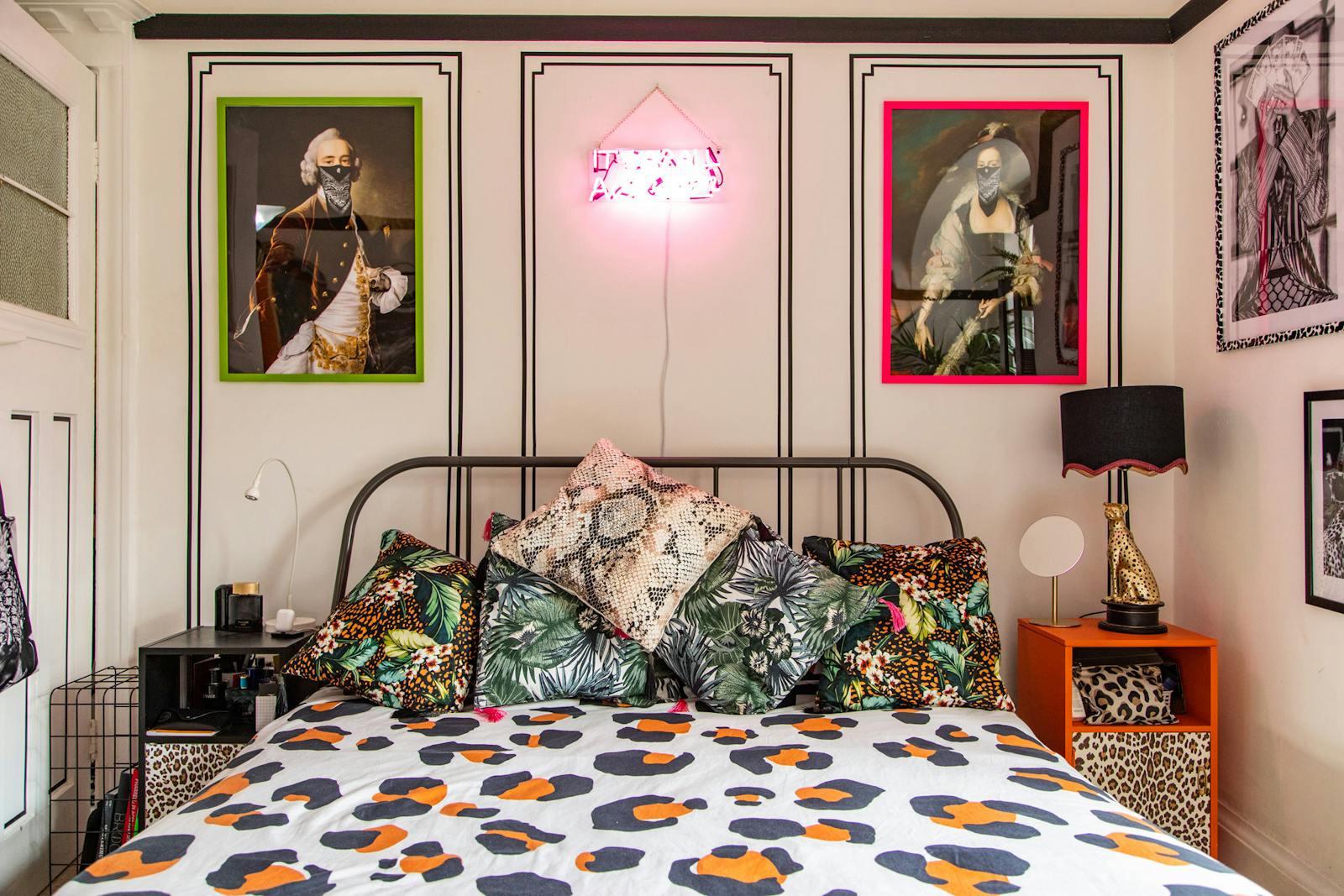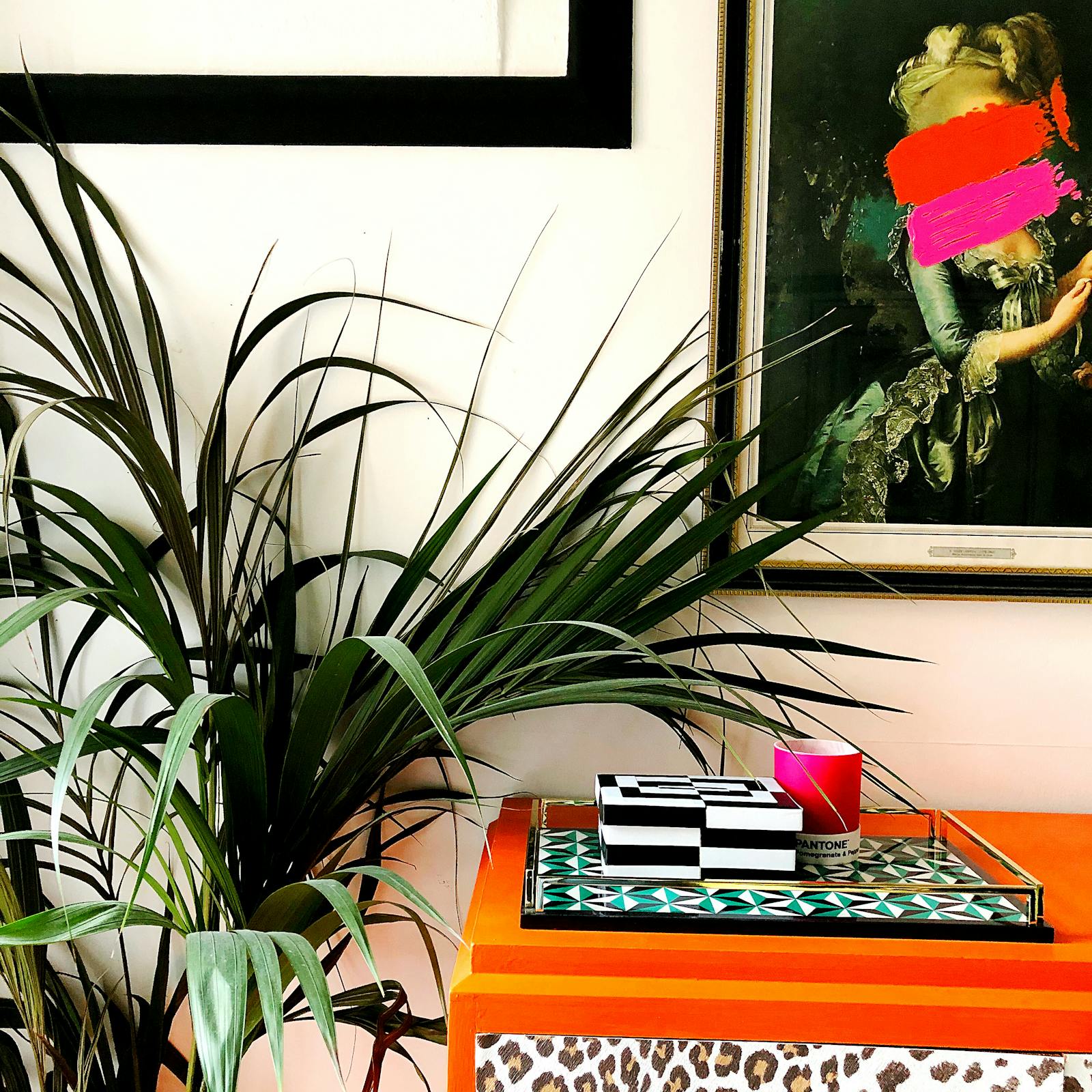 Talk about an urban urban jungle!
Maisie's Lick picks for autumn & winter
I'd love to have a darker living room, and hope to experiment with moodier tones when we buy our own home. I love Green 06, as its still super earthy and would contrast perfectly with softer pinks, like Pink 03.
For an autumnal feel, Orange 02 is definitely giving me 'cosying up in front of the fire with a hot chocolate' vibes!
I also love Green 08, it's so vibrant! It's the kind of colour that would keep me awake and feeling energised; therefore, it would be the perfect splash of colour in an office space.