Real Homes of Instagram: Katy from @placefortyeight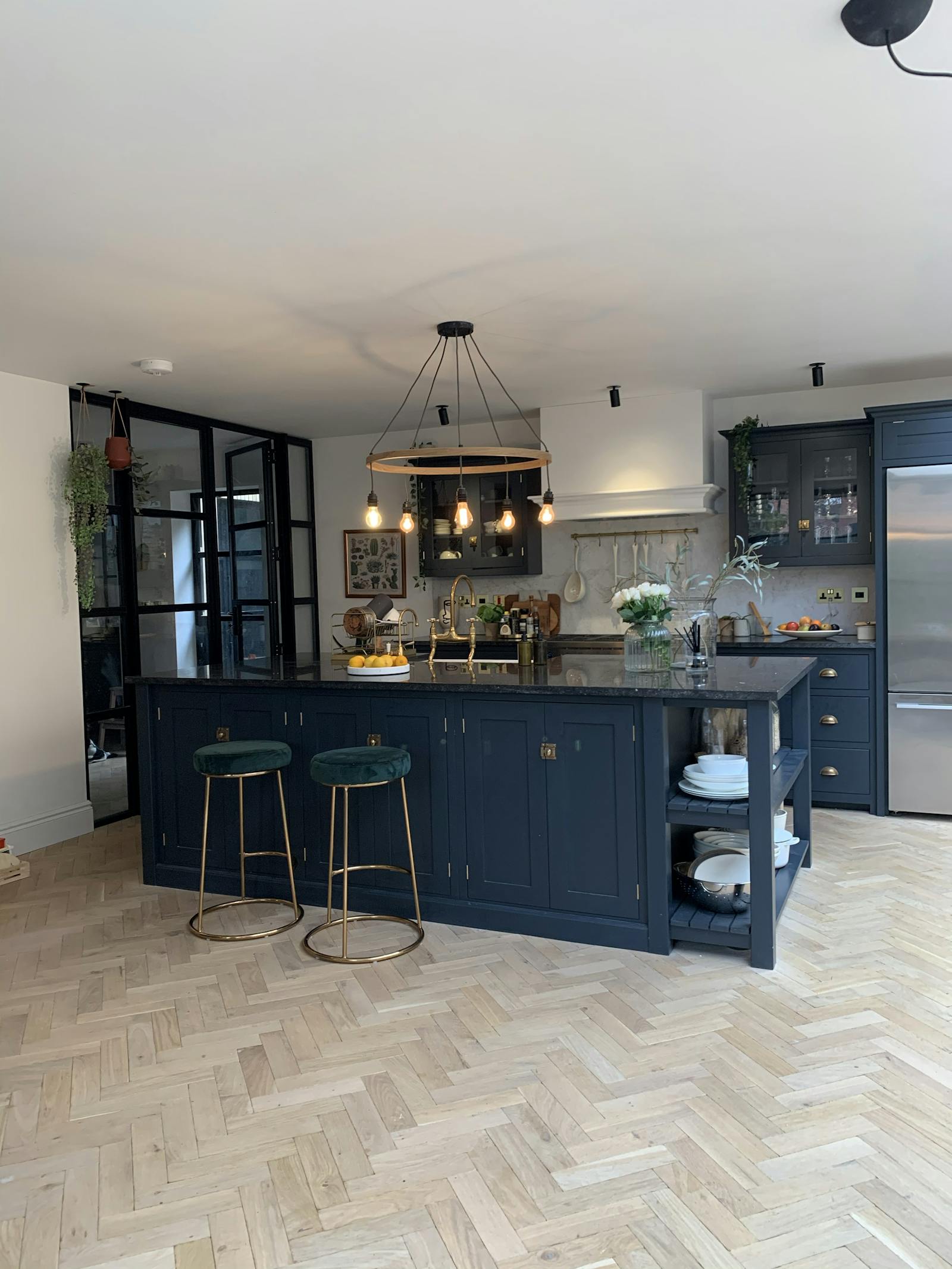 'Real Homes Of Instagram' is our weekly sneak peek into the homes of some of our favourite decorators from Lick's community and beyond.
Next up in the series, we introduce to you to Katy from @placefortyeight and her beautiful modern space. Katy is 36 years old and lives in Derby with her partner Paul, and their children, Theo and Lila. She works in Software and gets to travel all over Europe with her job. They moved into this beautiful detached Edwardian house in 2015, which back then consisted of a very small kitchen and two (and a half) bedrooms - the half being a tiny, box-shaped room.
Katy and her partner chose the house based on location, so decided to proceed with planning permission and a local architect; in order to create the perfect home to suit all their requirements. They went for a modern design, complete with black wooden cladding; double height extension on the front, single rear extension, new kitchen, utility, playroom, snug, two new bedrooms and en-suites and office space. It's safe to say it was a big project!
"It took us around 6 months to pass it through planning and around 12 months to build and renovate the existing house. We moved into a rental nearby whilst the house was constructed."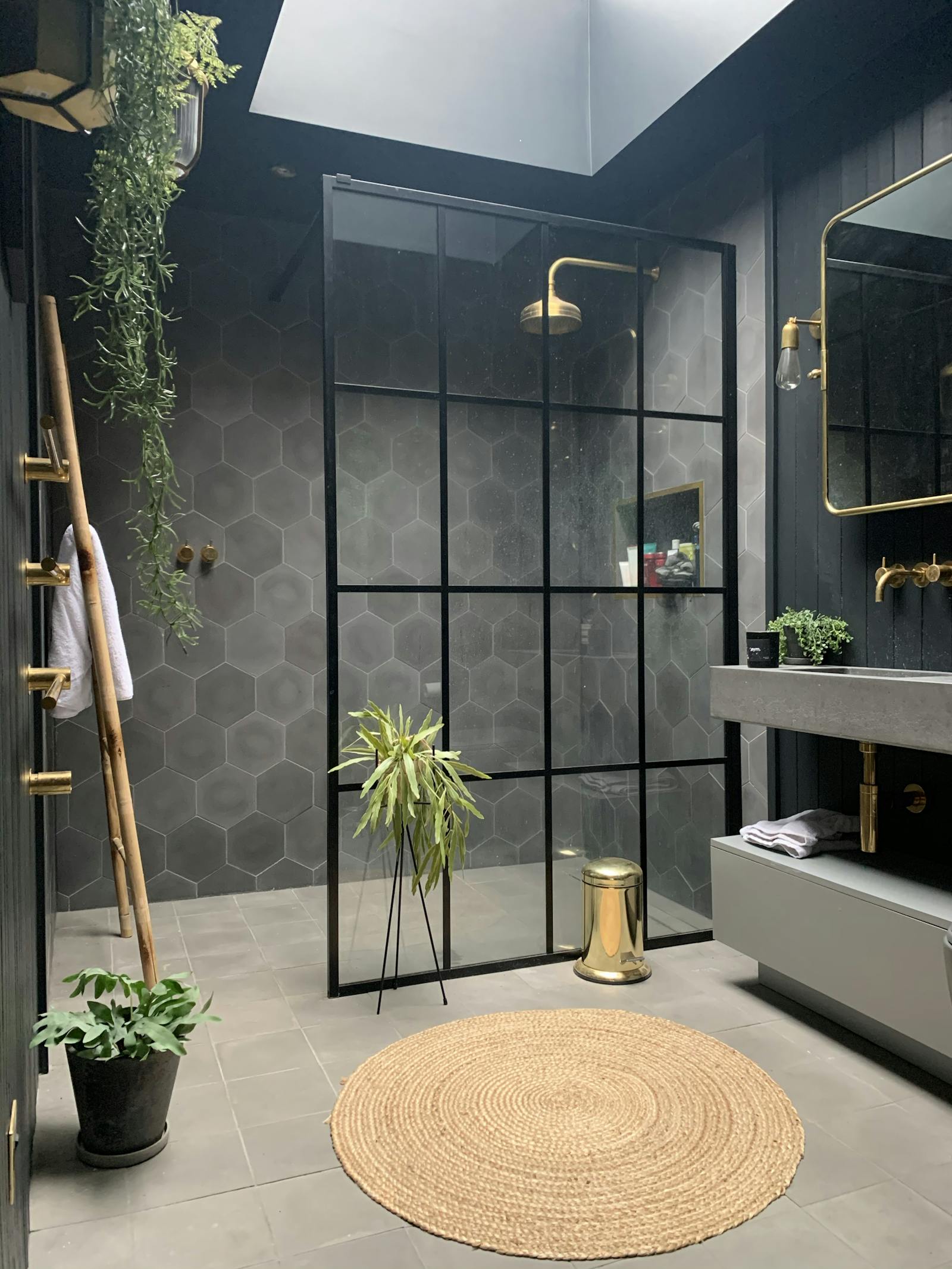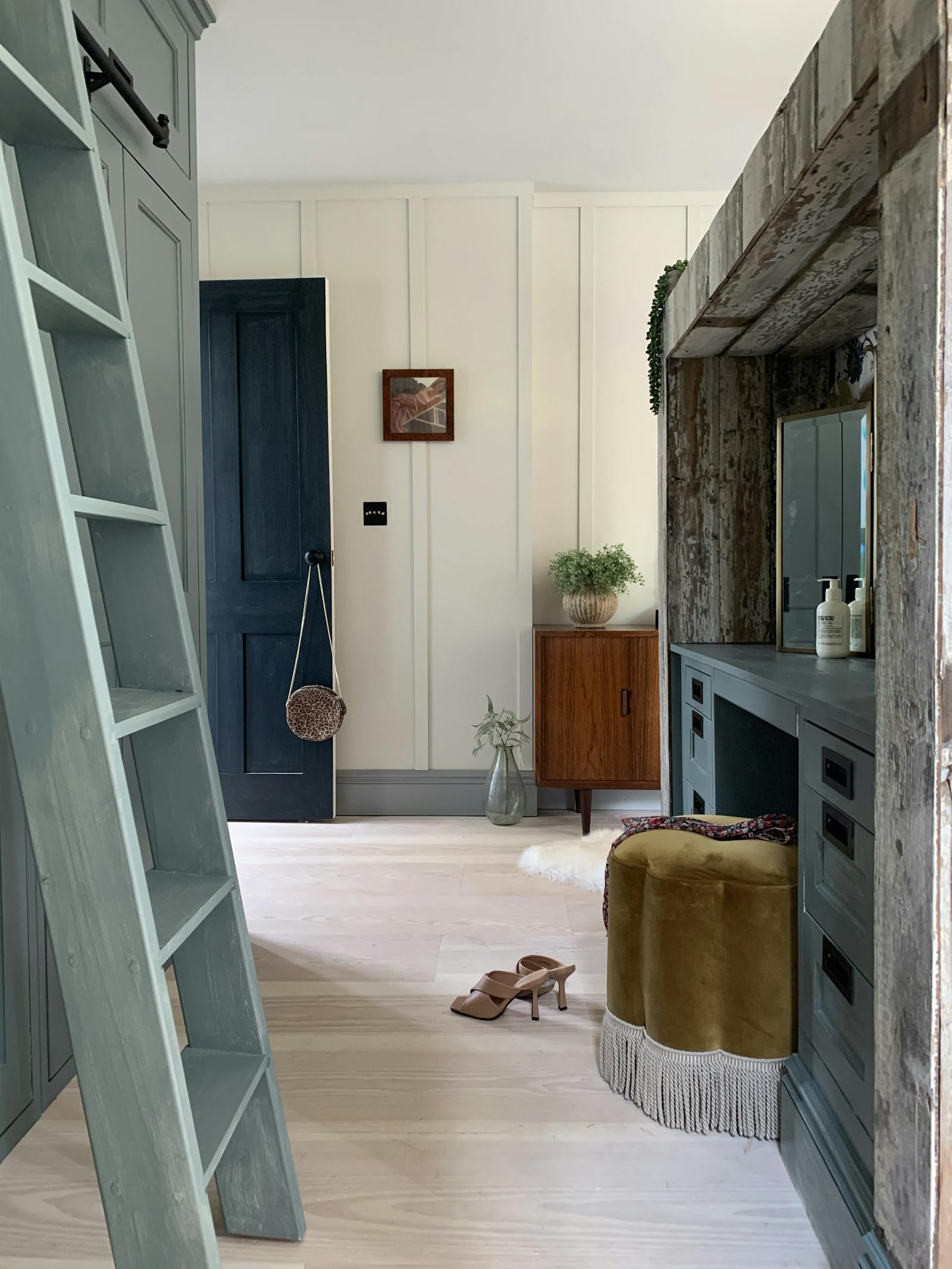 We're loving the combination between different textures and types of wood in this bright space
Katy likes to style her home around the feeling of being comfortable; incorporating lots of colour, styles and wood panelling; with an equal measure of mid-century and modern pieces.
"I'm not hugely into trends. Instead, I like to focus on spaces that are practical and feel relaxing; whether there is 1 person or 10 in the room. For this reason, every room in our home is different and doesn't have a theme. I think about how I want to feel in each particular room, and design it around that."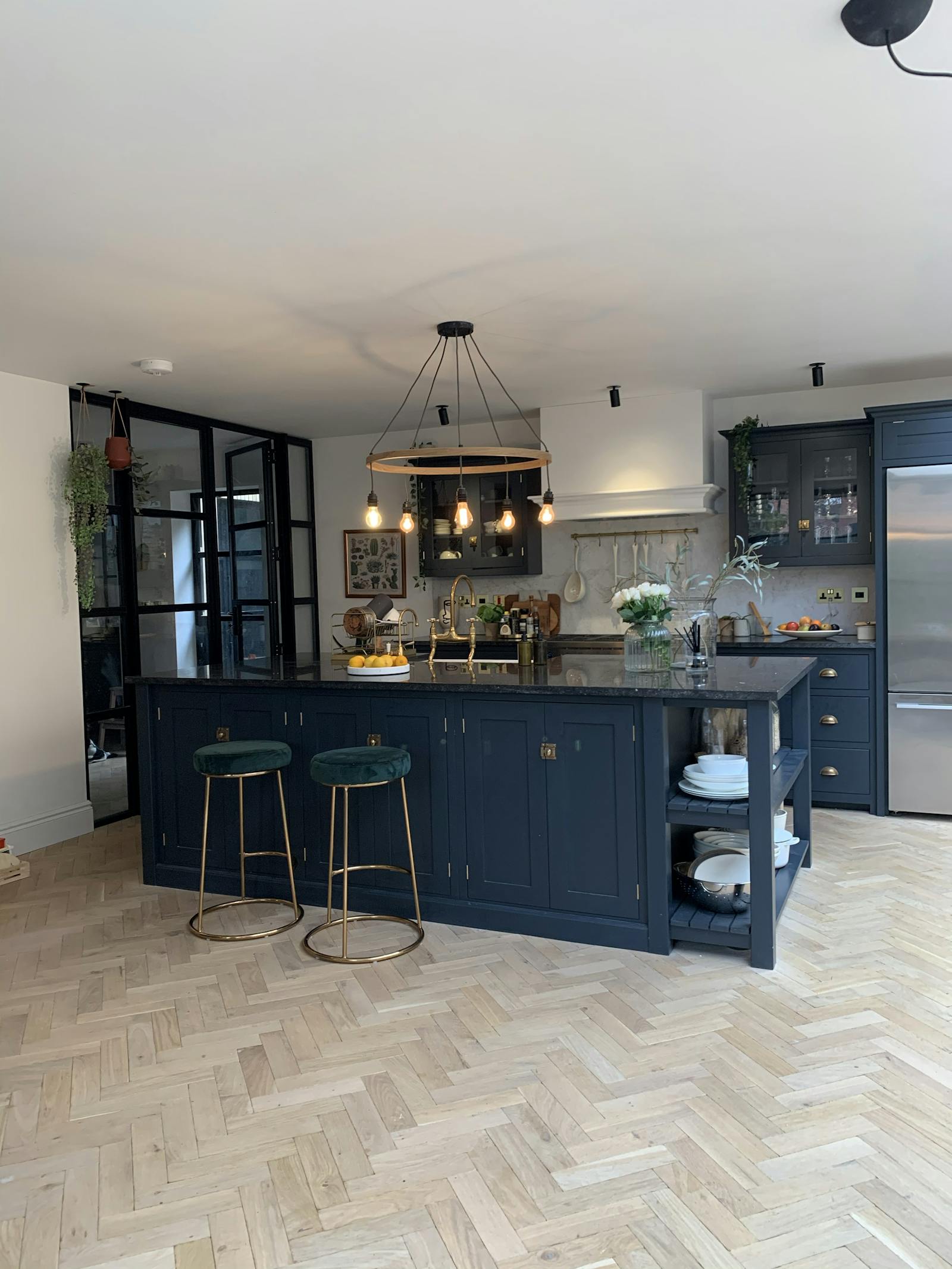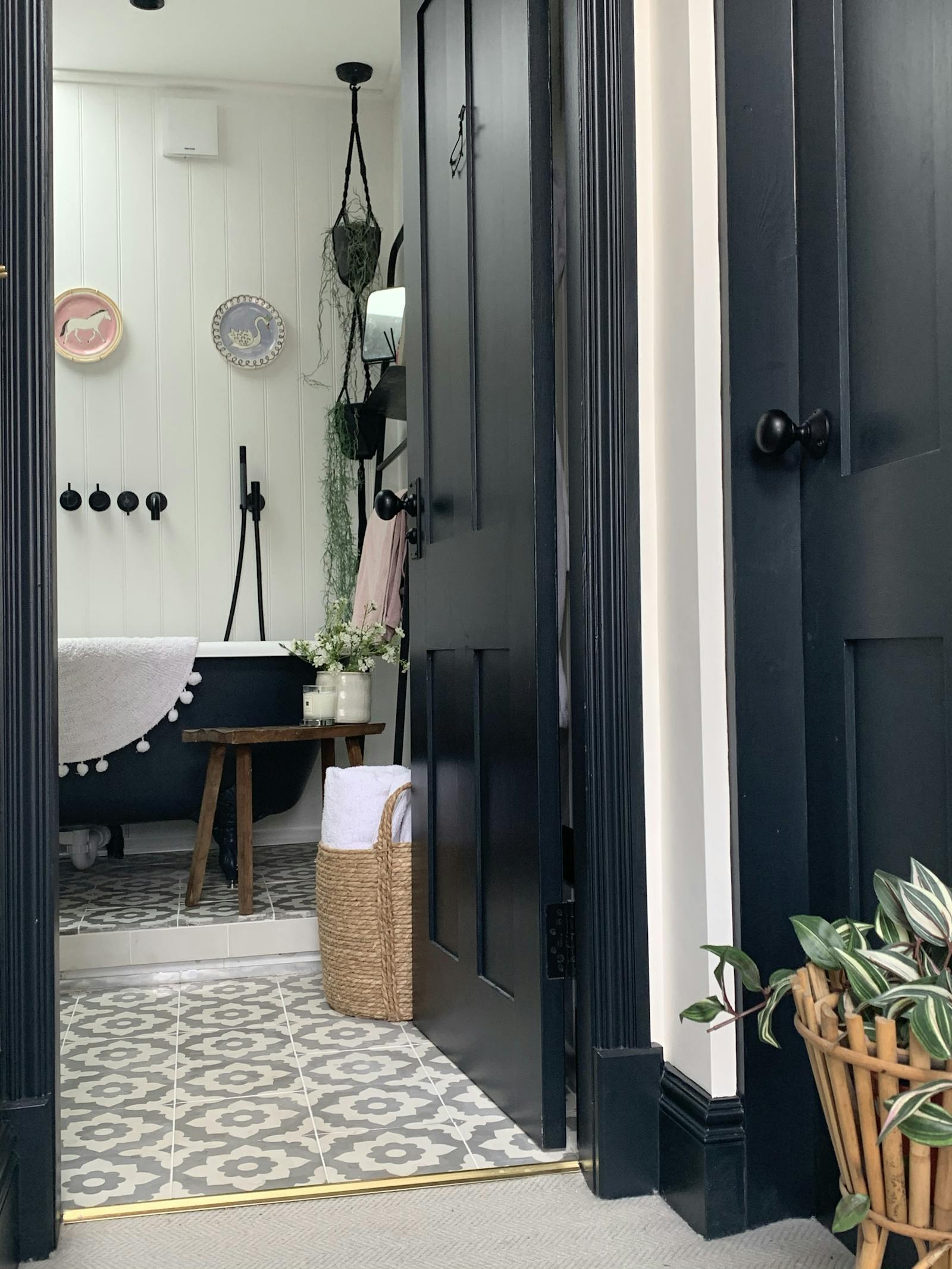 A view to one of the bathrooms
Katy's favourite room in the house is their master bedroom, as they designed it specifically to feel like a sanctuary. The room contains a partition wall to create a separate vanity area, with bespoke built-in wardrobes and ladder, so Katy can make full use of the storage space with easy access.
She gets her style inspiration from travelling with her job, so she really enjoys taking notes from city hoping, restaurants and staying in a variety of hotels.
"I like to use Pinterest for inspiration too, but it isn't always great when you're trying to find the source of the design. Instagram, however, mainly includes tags and links to the brands – so it's perfect to be able to invest in the exact same design for yourself."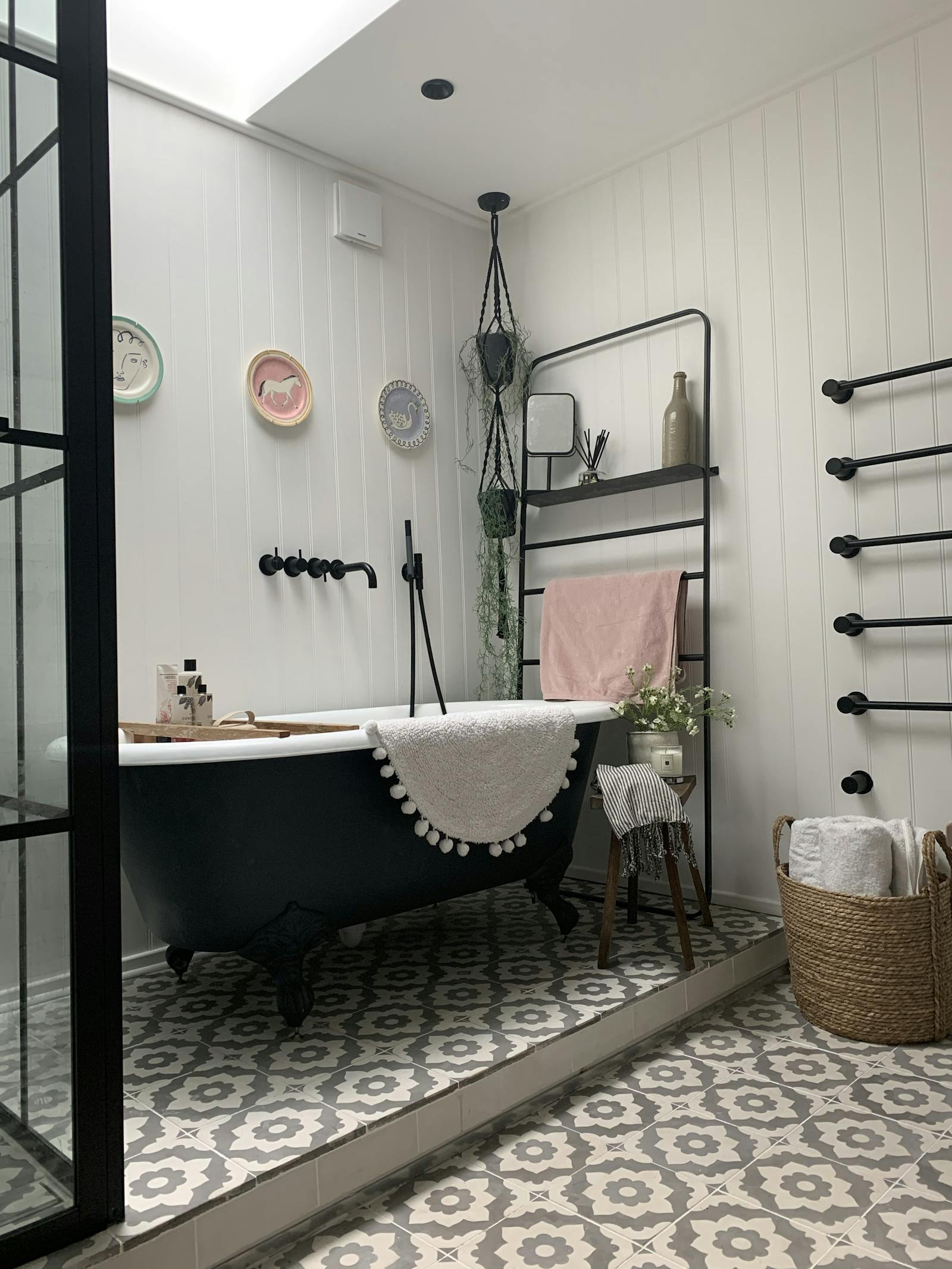 Katy and her partner's most recent project has been spread across the past 12 months, and involved the renovation of the old building; whilst adding the new rear extension. The project required a reconfiguration of the existing layout, as well as re-doing all the electrics, plumbing and plastering. A big job, indeed!
She has recently revealed her garden makeover, as a show stopping finale to the exterior renovations. This incredible outdoor space consists of multiple seating areas, a kitchen & BBQ area and a beautifully tiled patio. Serious garden goals!
Looking to the future, Katy tells us that she would love to dive into another renovation project, once her children are older and less dependent. She dreams of a Cotswolds home, complete with extension; but admits this is likely to be another 10-15 years away, just yet.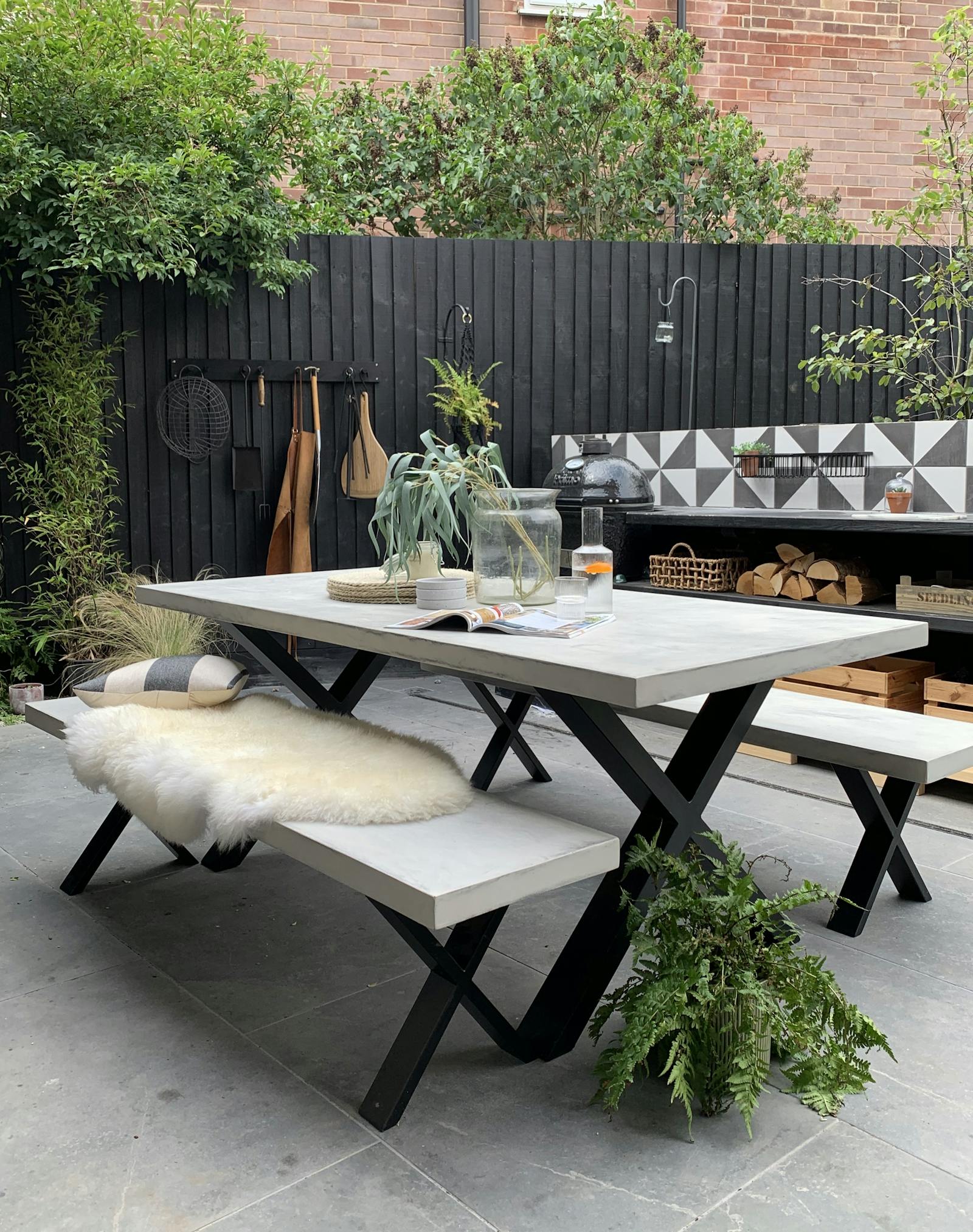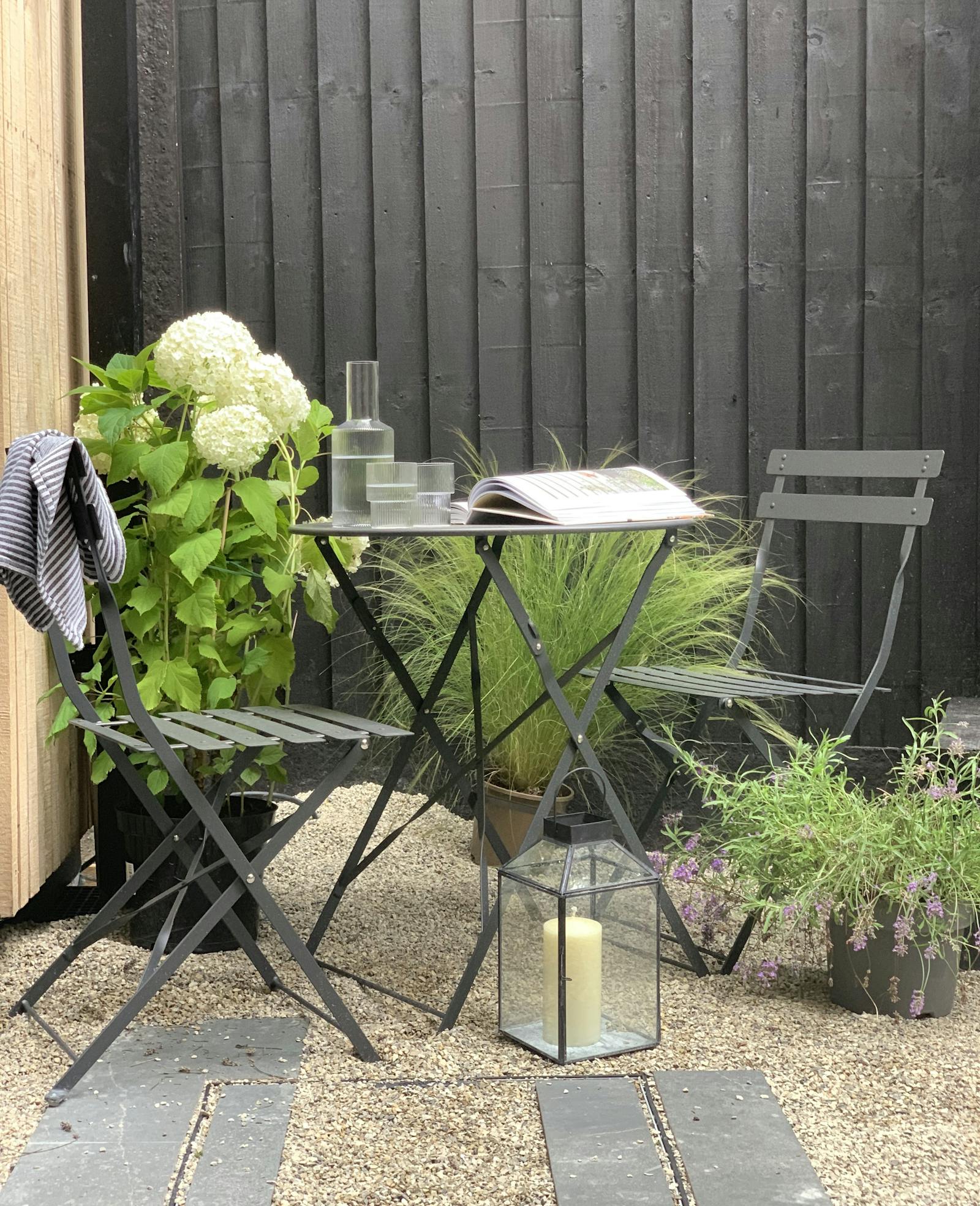 Another cosy corner of the garden
Katy's Top Tips for Decorating:
Give everything a go – it isn't as scary as you think! I've learnt so many skills during this past year, and attempted things I didn't even think I could do. Not everything has worked out, and some things have taken a second or third attempt – but in the long run, it saves you money and gives you the biggest sense of satisfaction when it goes to plan
Inbuilt storage or bespoke carpentry doesn't cost the earth, and can really elevate a space. I would always recommend storage solutions as part of your project planning – and trust me, you will thank yourselves later…
Make sure you check you have the right paint finish – there is a wide variety, and it all depends on the proposed surface and which room you're planning to decorate
Research is so important - good preparation brings less stress further down the line!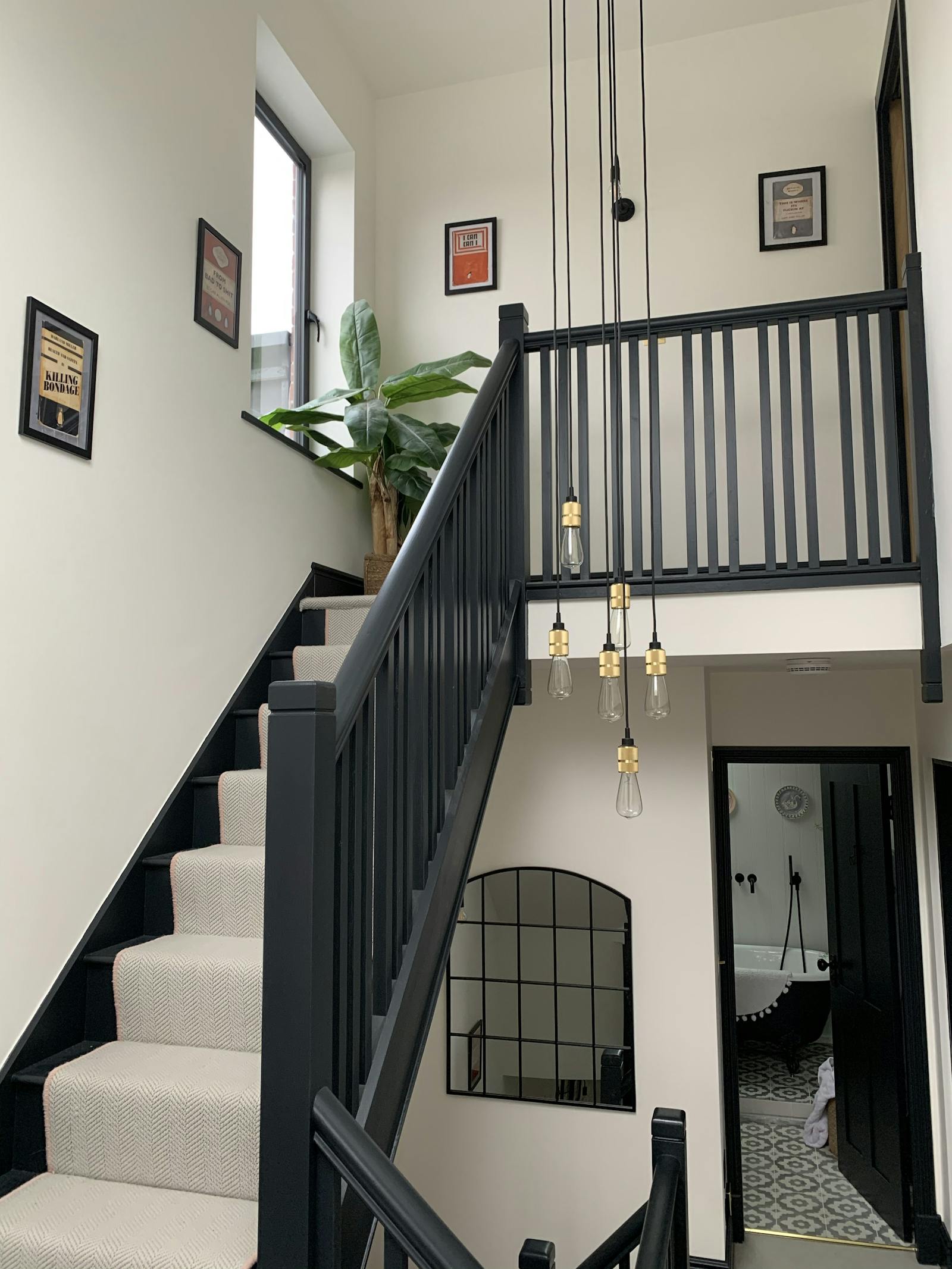 Hanging lightbulbs - such a good idea for the hallway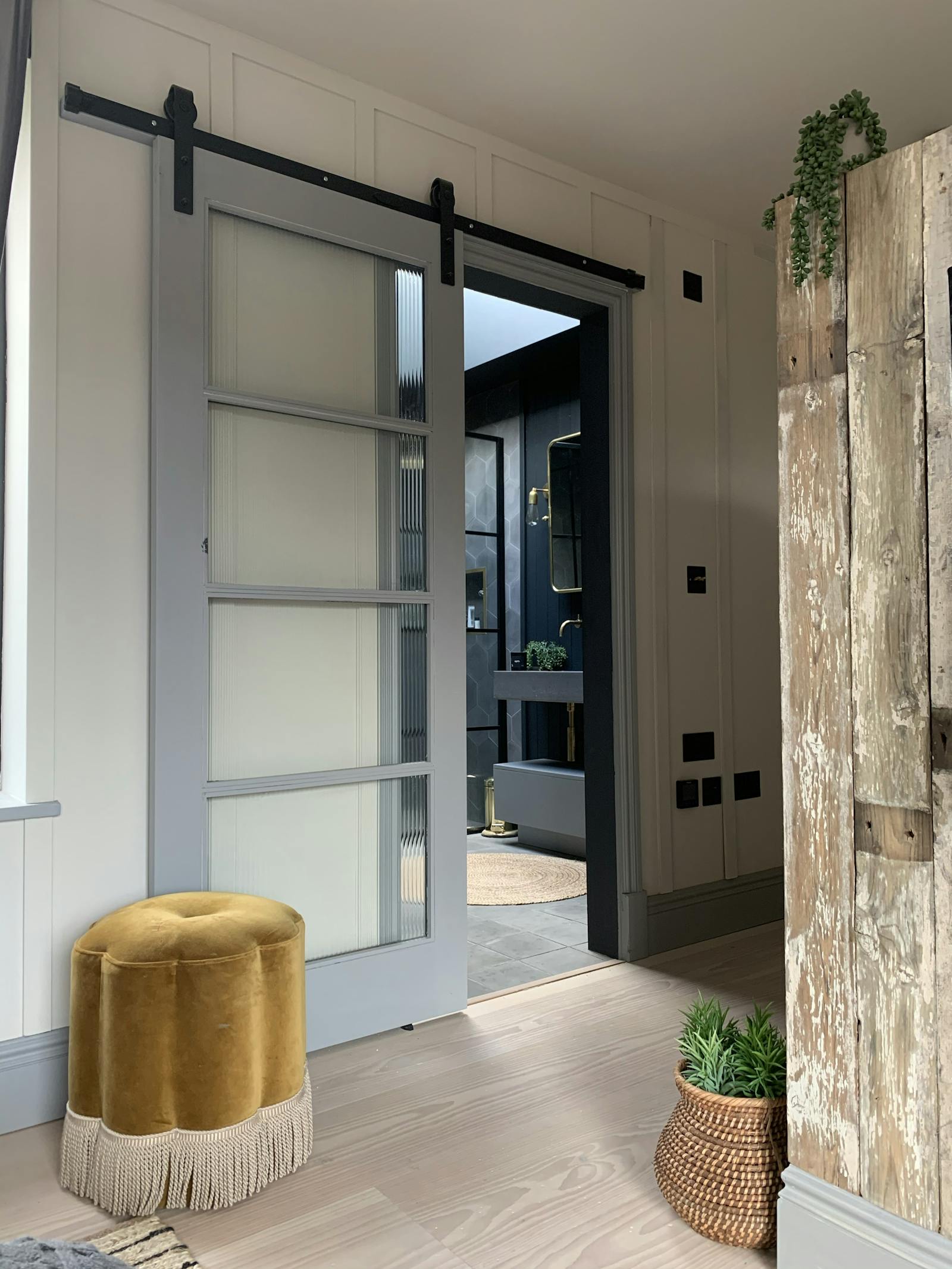 More natural wood for the perfect rustic look
Katy's Lick Picks!
I really like Beige 01 and White 05.
I would love to use both these colours in our playroom/gym; which is the last room in the house to decorate. We hope to start this project towards the end of the year, so stay tuned!
You can find Katy and her beautiful home on Instagram - @placefortyeight.