Real Homes of Instagram: Jess from @charminglifebyjess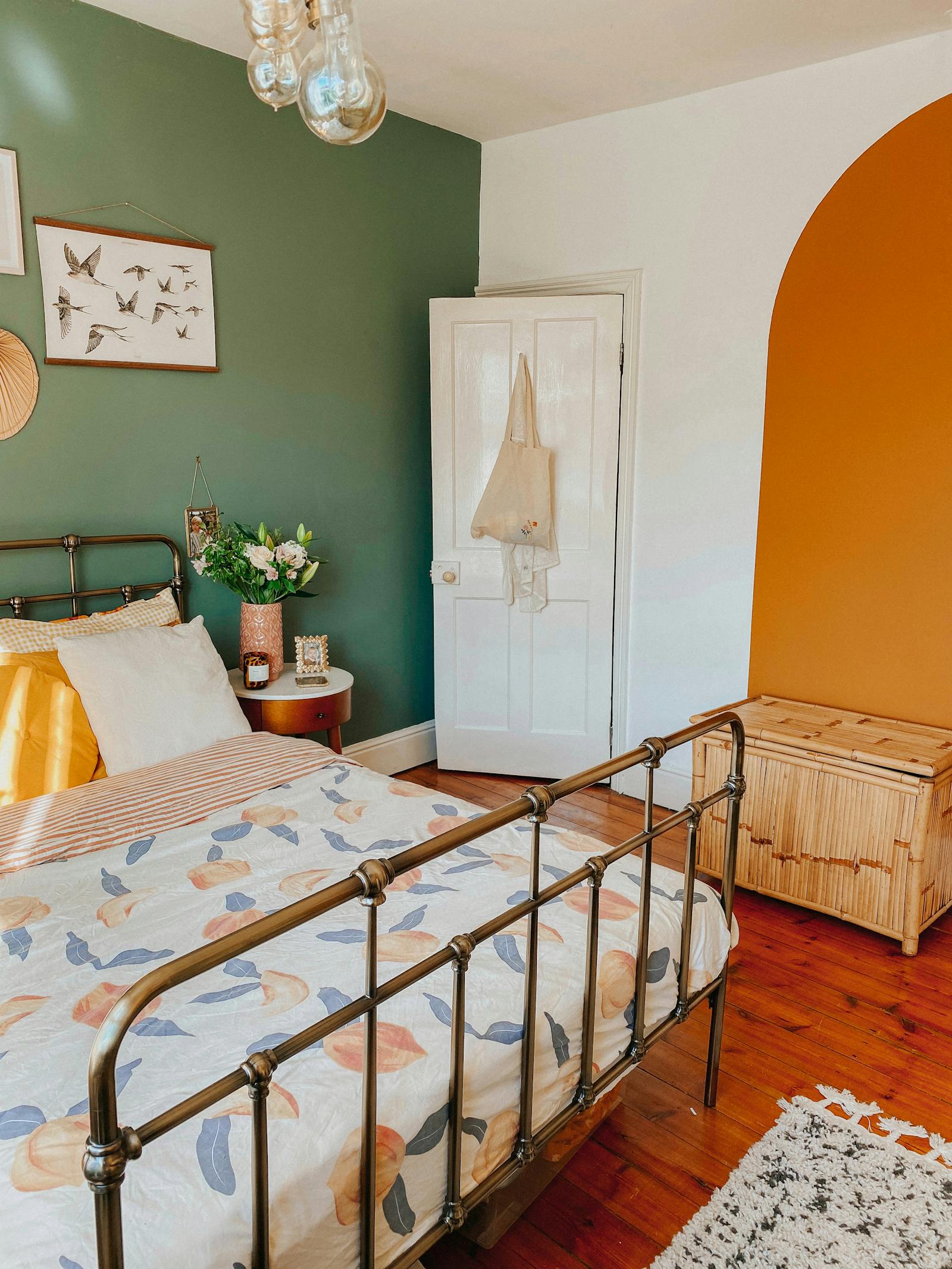 'Real Homes Of Instagram' is our weekly sneak peek into the homes of some of our favourite decorators from Lick's community and beyond.
Next up in the series, we introduce to you to Jessica and her amazing home that you can find on her Instagram account @charminglifebyjess.
They have lived in this house for four and a half years now, and always knew they wanted a period property with high ceilings, original features and wooden floors. They fell completely in love when they originally viewed it; however, they knew there would be a lot of renovation work to do, especially with the kitchen and bathroom.
To date, they have completed full transformations of these rooms; as well as vibrant DIY makeovers to the other spaces within the house too.
"I adore colour, but also have a soft spot for more muted 70s tones. I love mixing modern mid-century style furniture with one off vintage pieces. A little bit of everything, I guess!"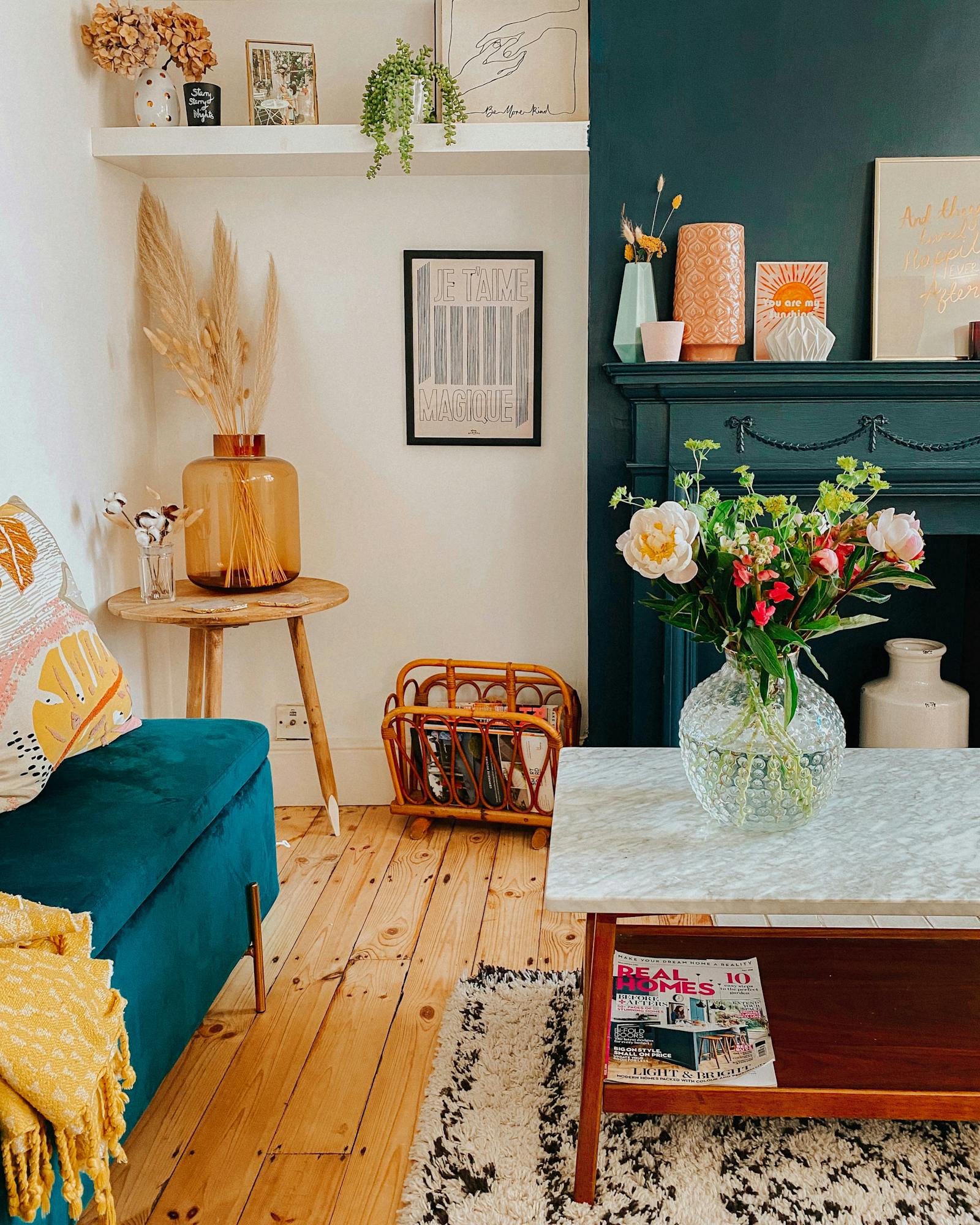 Living room corner with blue feature wall and wooden floors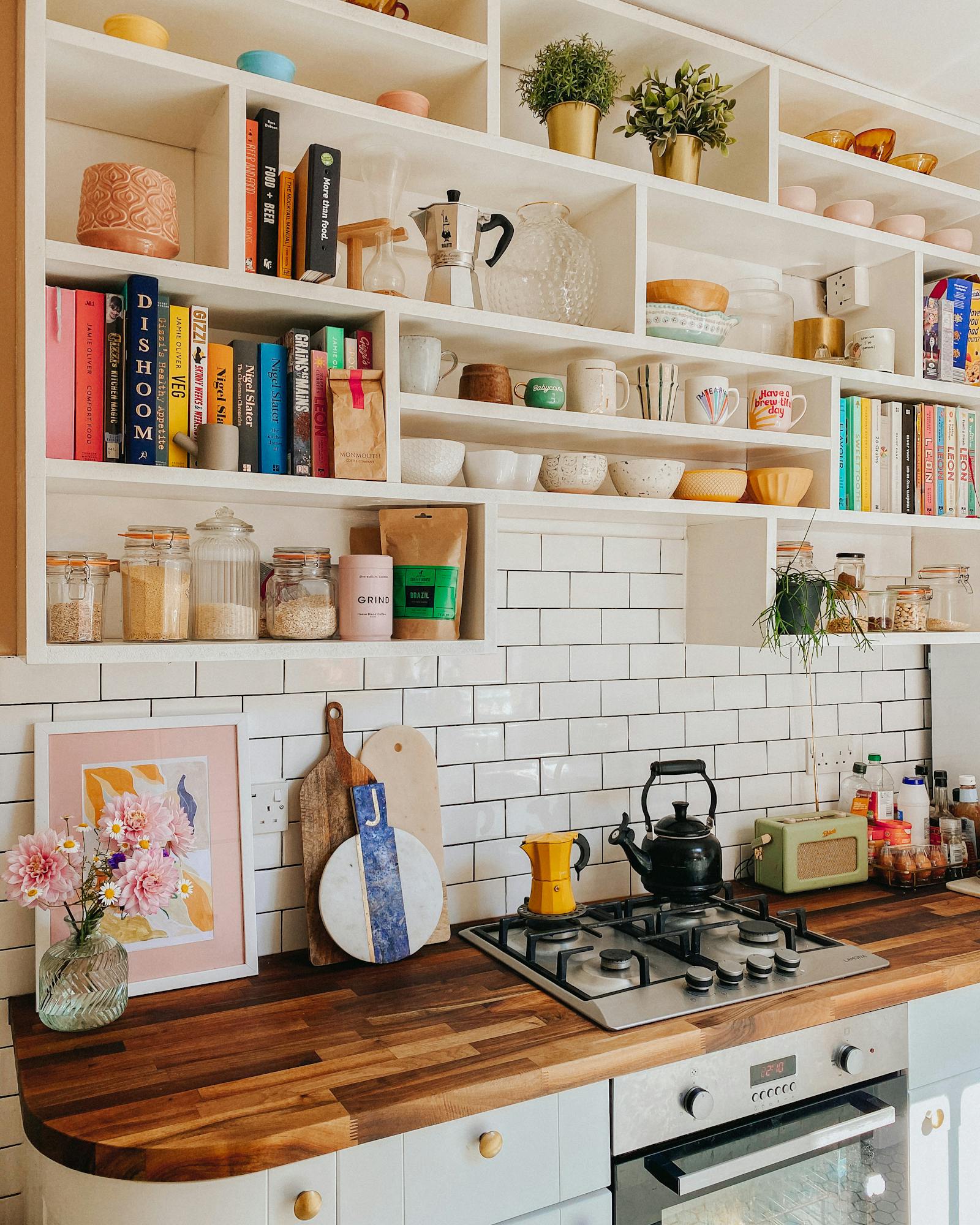 Kitchen with wooden countertop and white metro tiles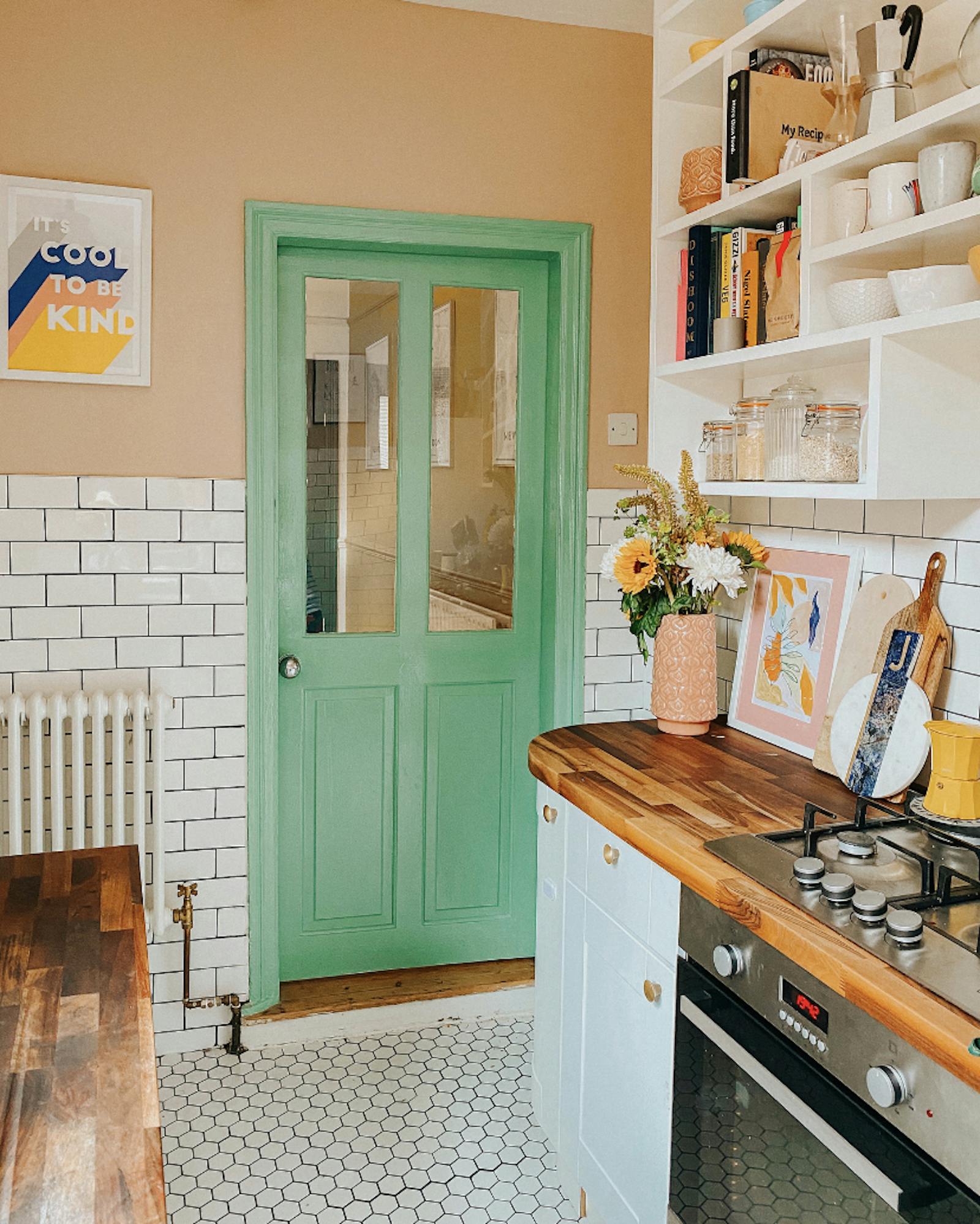 Vibrant green accent kitchen door
Jess admits that her favourite rooms in the house are ever-changing, depending on what her latest project might have been. Simply adding a new print, chair or lick of paint instantly makes that particular room her most desired space; and I think we could all relate to that!
Having said this, decorating her son's bedroom was a much-loved task and continues to make her smile regularly. Complete with a brightly painted fireplace and orange decals, the spaces oozes character and happiness.
When looking for inspiration, Jess likes to take time out and read interior magazines. She also uses Instagram to browse all the home accounts that exist on there – and specifically uses the 'save' option to create her very own collection of style stimulus.
"With so much at our fingertips these days it's easy to become overwhelmed and end up liking every style under the sun. Make sure you save the images you like (I even go old school and cut images out of magazines). It's a great way to have an immediate mood board, to see the sorts of styles that you're really drawn to."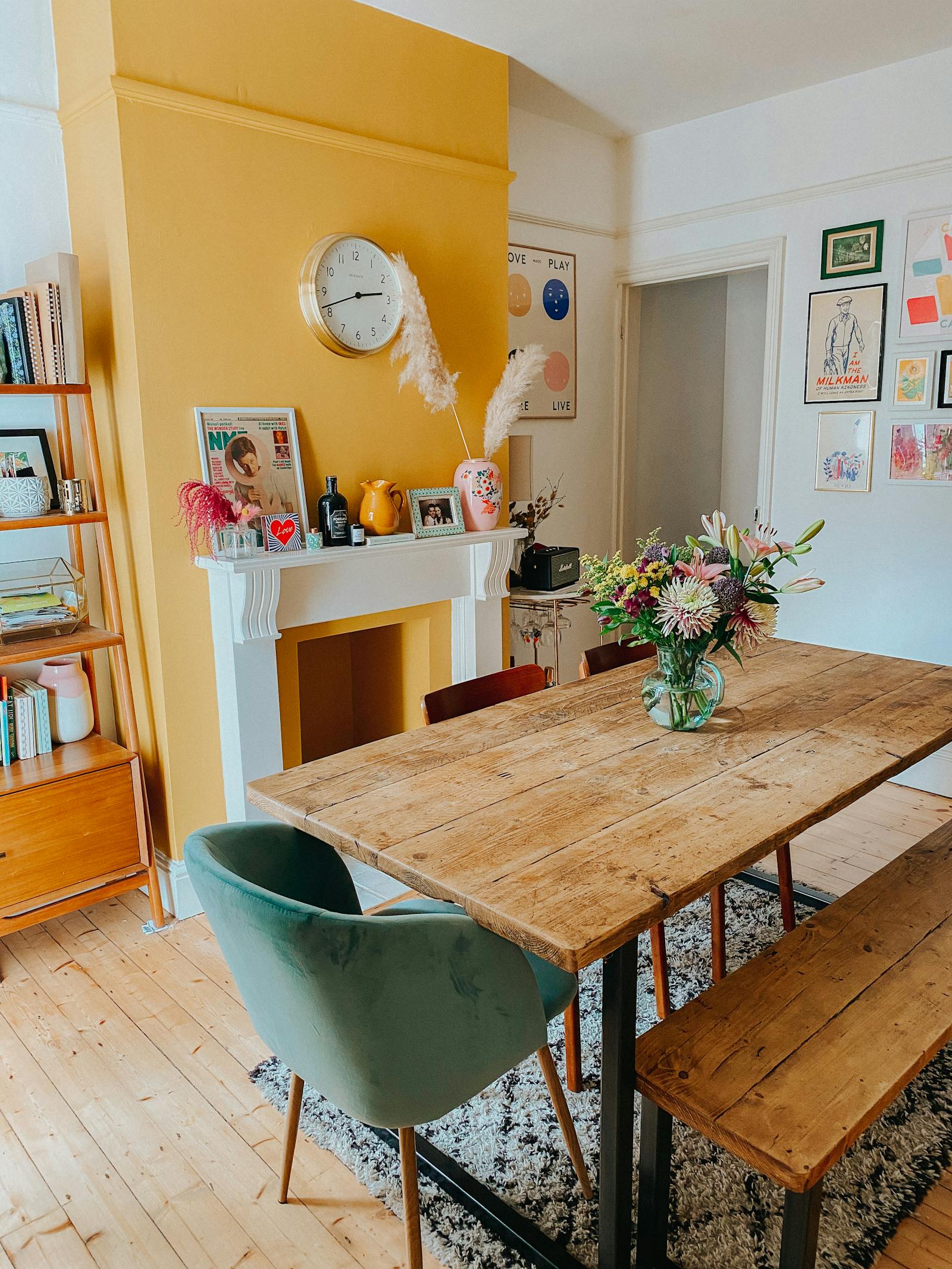 A brightly painted fireplace oozing character and happiness
Adding coloured decals to brighten up a space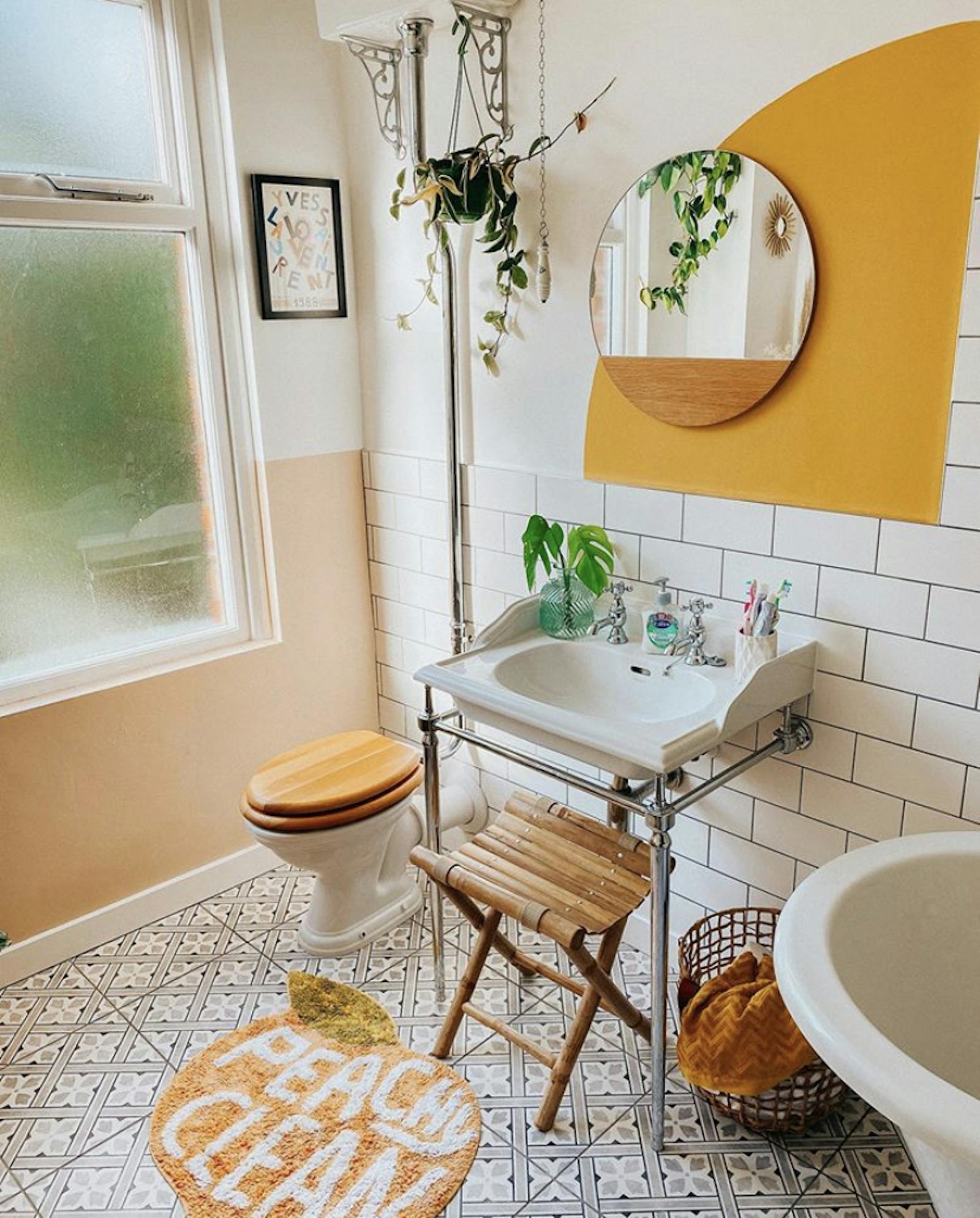 Bathroom with greenery and yellow accent wall detail
Jess's most recent project was painting the colour block arch in their master bedroom. They already had a green feature wall behind their bed, but they felt they needed an extra splash of colour to bring the whole room together. Unsure what shade they wanted to use for a long time, they fell completely in love when they first saw our very own Orange 02.
"We ordered a wall sticker sample from Lick, and once it arrived we quickly realised how well it complimented the green in our bedroom. My husband worked out the measurements and drew the arch, then I got to work by painting it. We somehow managed to do this with help from our three-year-old too – team work really does makes the dream work!"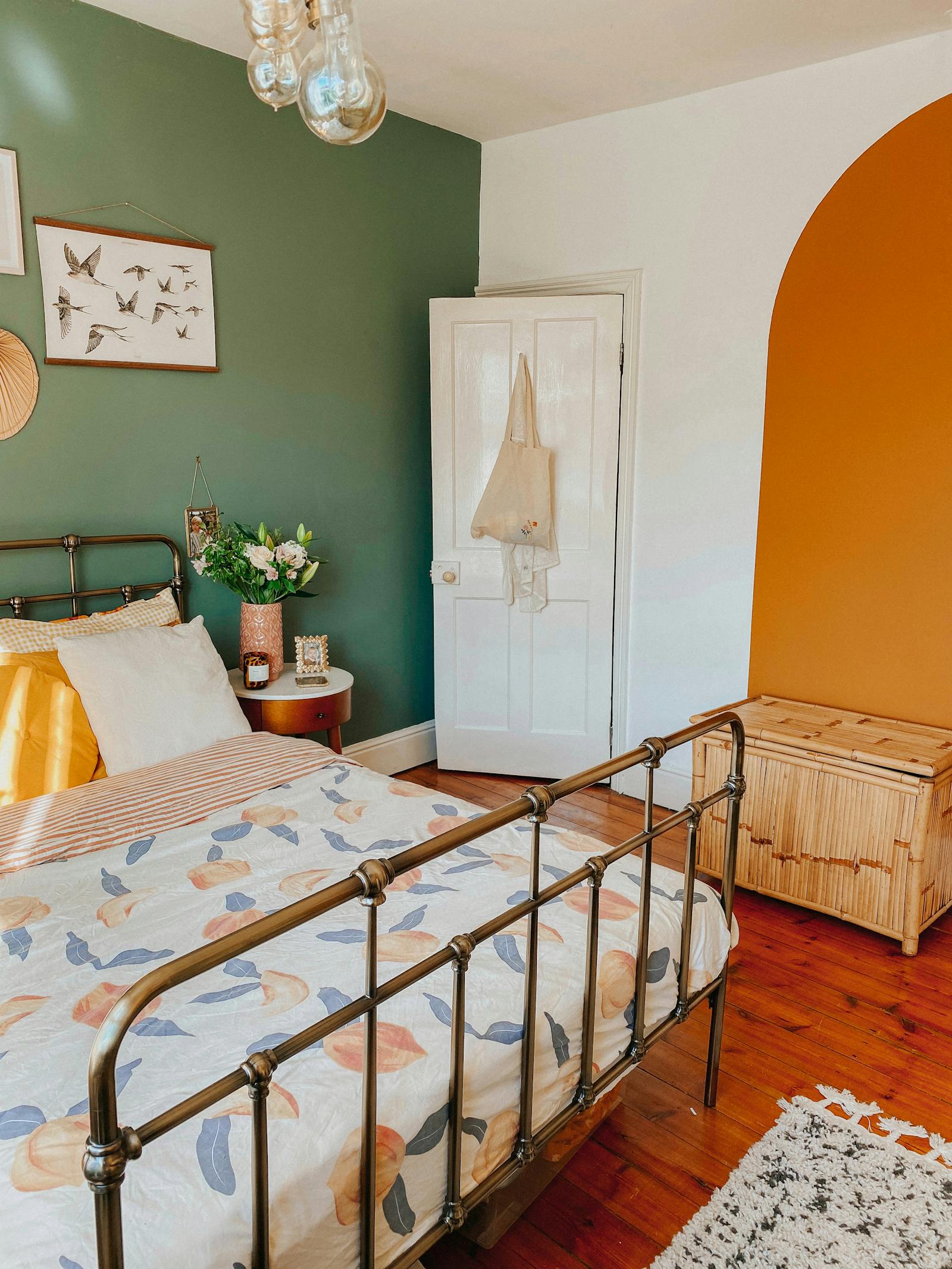 Adding an extra splash of colour to bring the whole room together with Orange 02
Although Jess doesn't currently have any upcoming projects in the pipeline, she often likes to give her rooms a 'refresh', by simply rearranging the furniture, book shelves or soft furnishings. It really is amazing how much this can transform a space from time to time.
Jess has also recently started her own home styling service, where you can approach her with a brief and budget – and she will put together mood boards and source products for you; complete with all the information you will need to start the new project! Perfect for those of you that maybe struggle to pull a vision together. Why not head over to Jess's Instagram page and get in touch today.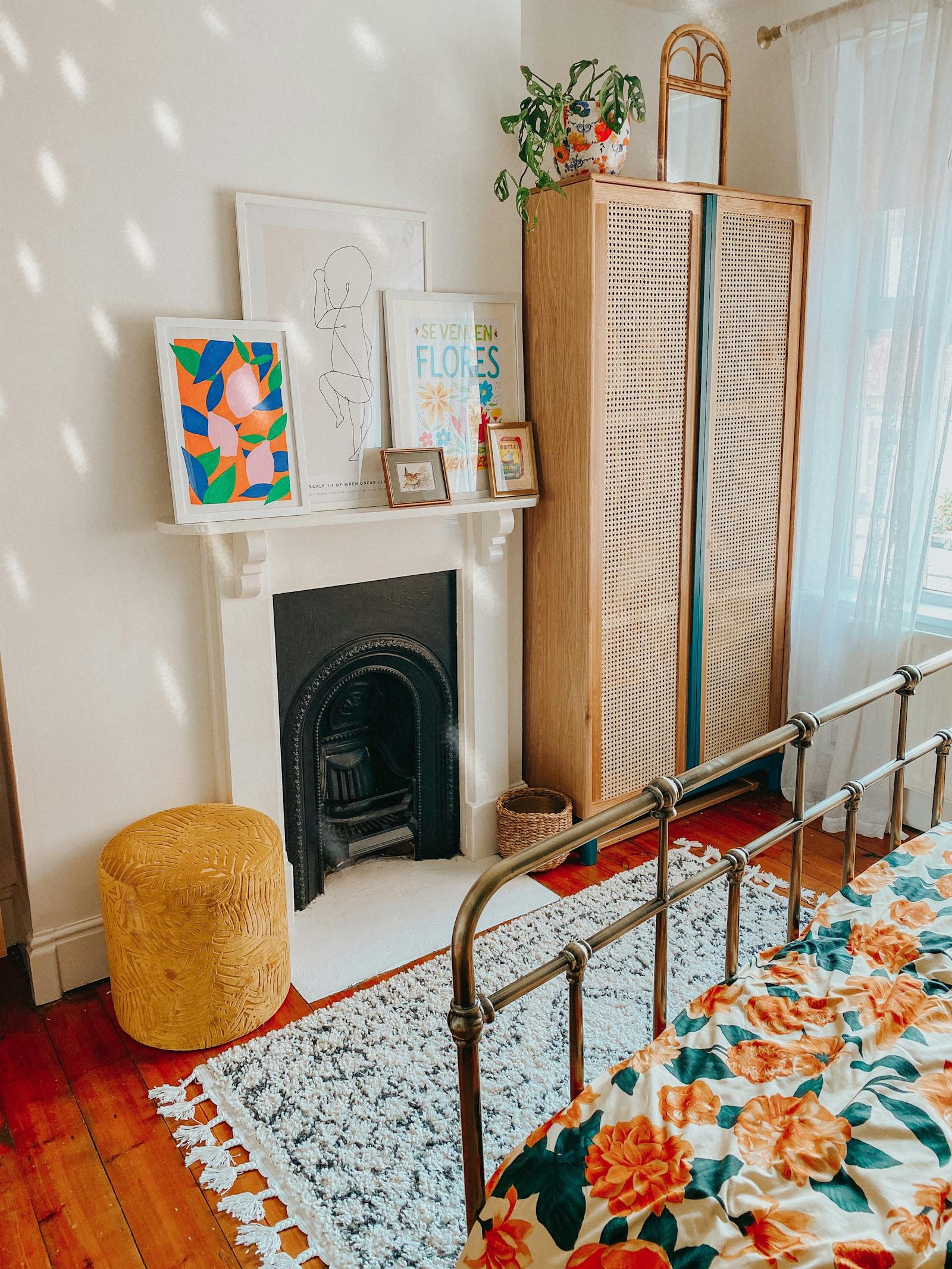 Simply rearrange soft furnishings and art to give your room a 'refresh'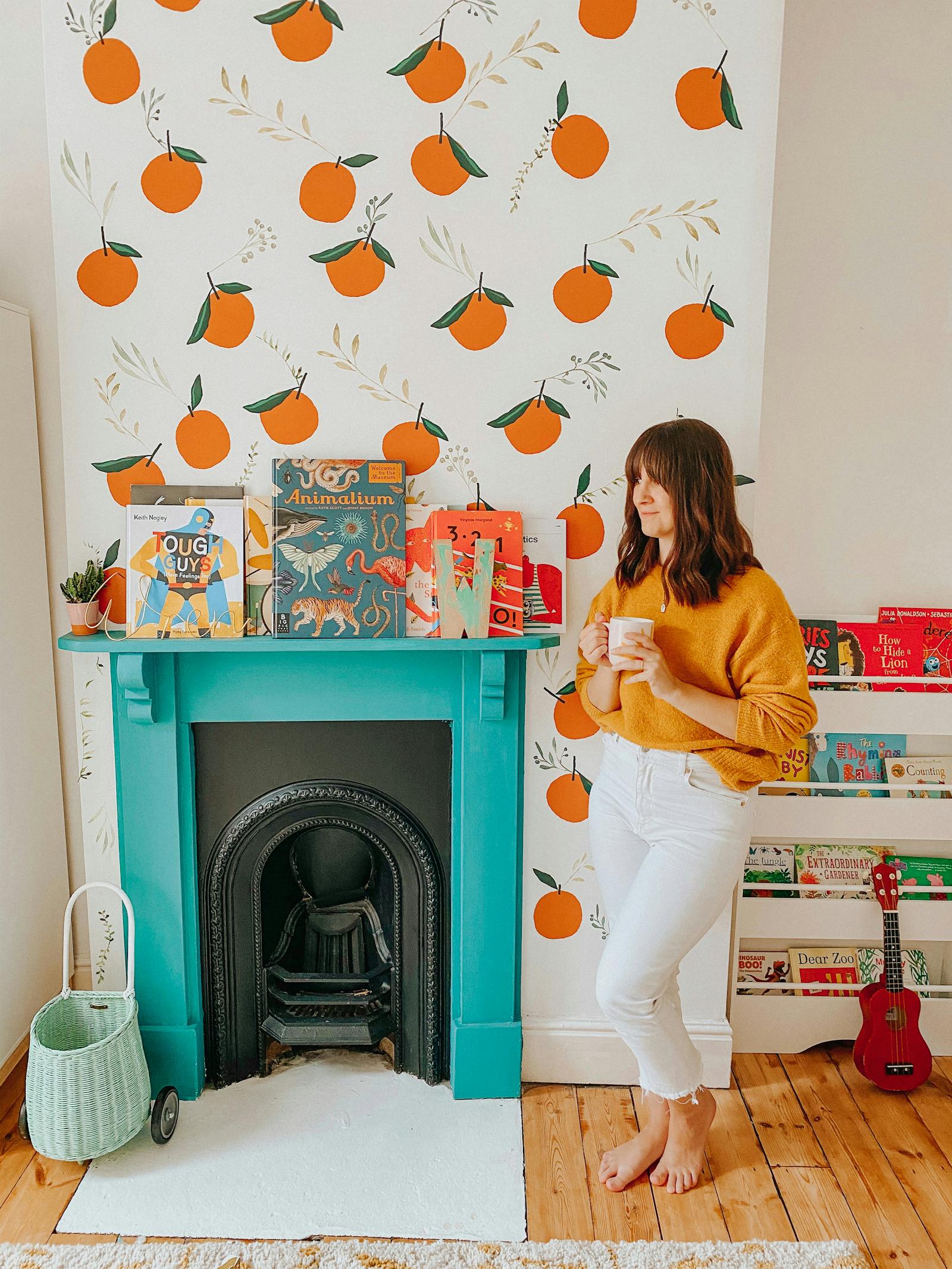 Jess loves to transform her rooms from time to time adding different accents to a space
Jess's Top Tips for Decorating:
Always make time to prepare. Know exactly what it is you want to do, and what the end result is going to look like
If you're painting, make sure you have everything in place before you start; the masking tape, dust sheets etc.
When hiring a trade, be sure of the quality of their work before going ahead. Our kitchen-fitter was brilliant at carpentry but not as good with tiling. We wished we'd have known this, in hindsight!
Have confidence in yourself – we are by no means skilled decorators, but we feel confident giving any project a go!
Jess's kitchen with white metro tiling
Jess's Lick Picks
I am IN LOVE with the Botanical wallpaper ranges. Particularly Botanical 04 & Botanical 06.
Unfortunately, our bathroom won't need decorating for a good few years but I'd love some botanical wallpaper in there at some point.
You can find Jessica and her beautiful home on Instagram - @charminglifebyjess.