Real Homes of Instagram: Isatu from @life_of_isatu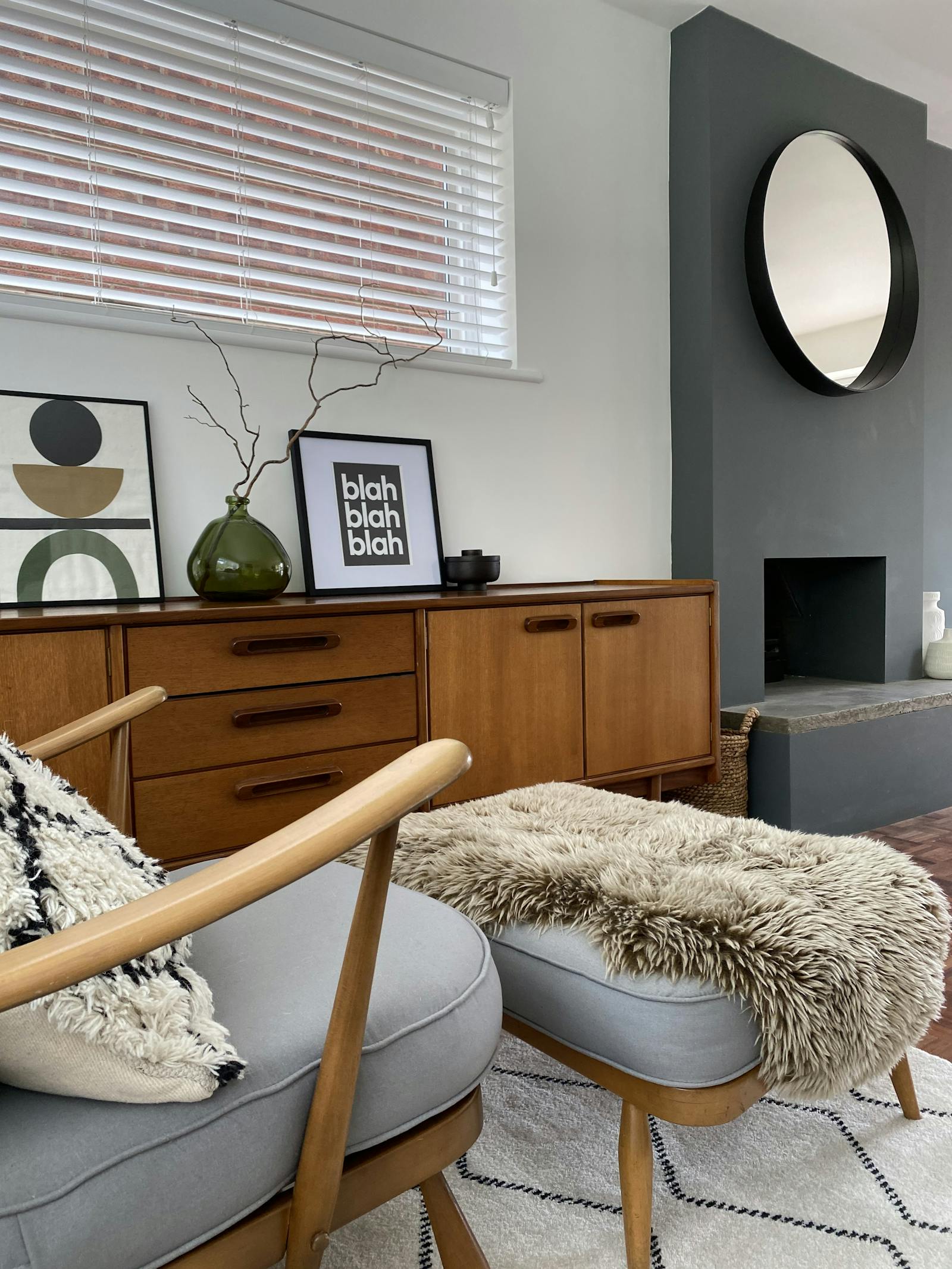 'Real Homes Of Instagram' is our weekly sneak peek into the homes of some of our favourite decorators from Lick's community and beyond.
Next up in the series, we introduce to you to Isatu and her beautiful, minimalistic home that you can find on her Instagram @life_of_isatu. We're so in love with her style and we can't wait to learn more about her.
Isatu is 53 years old and lives with her husband Peter, their two children Millie & Travis, and their cockapoo – Ziggy. They live in Brightlingsea, which is a lovely seaside town in Essex. By day, Isatu works as a Learning Support Assistant in reception at a local primary school; and by evenings and weekends, she indulges in her passion for interiors and garden styling.
Their home is a 1970's detached house, with a corner plot overlooking lots of lovely trees and greenery. They have lived in their current house for eight years now, with DIY projects still ongoing. They bought the property with the vision to knock down walls and create an amazing open plan living area amongst the kitchen, dining, utility and lounge – which they completed five years ago now. We love what they've done with the newfound space, don't you?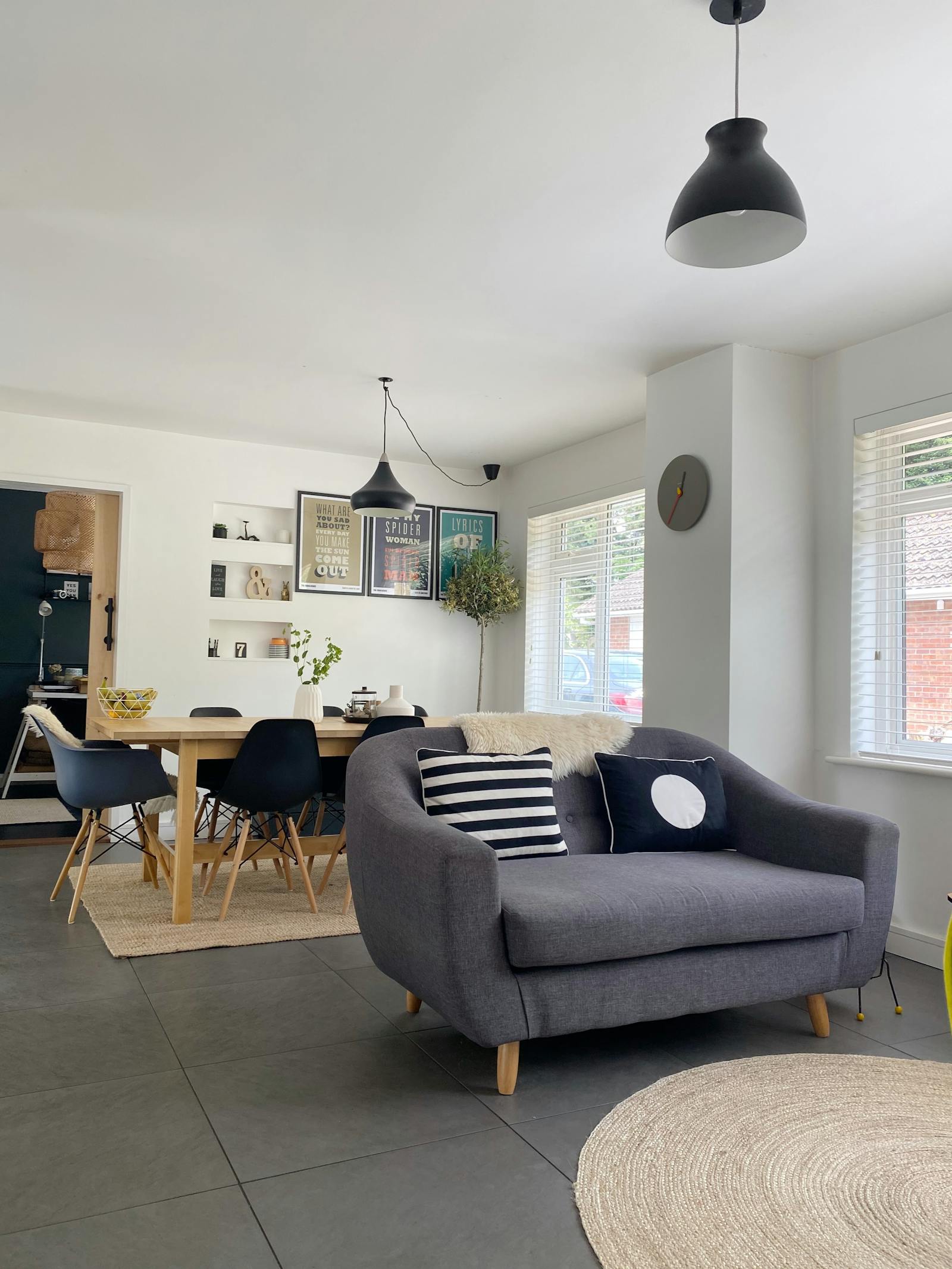 We're loving the open plan space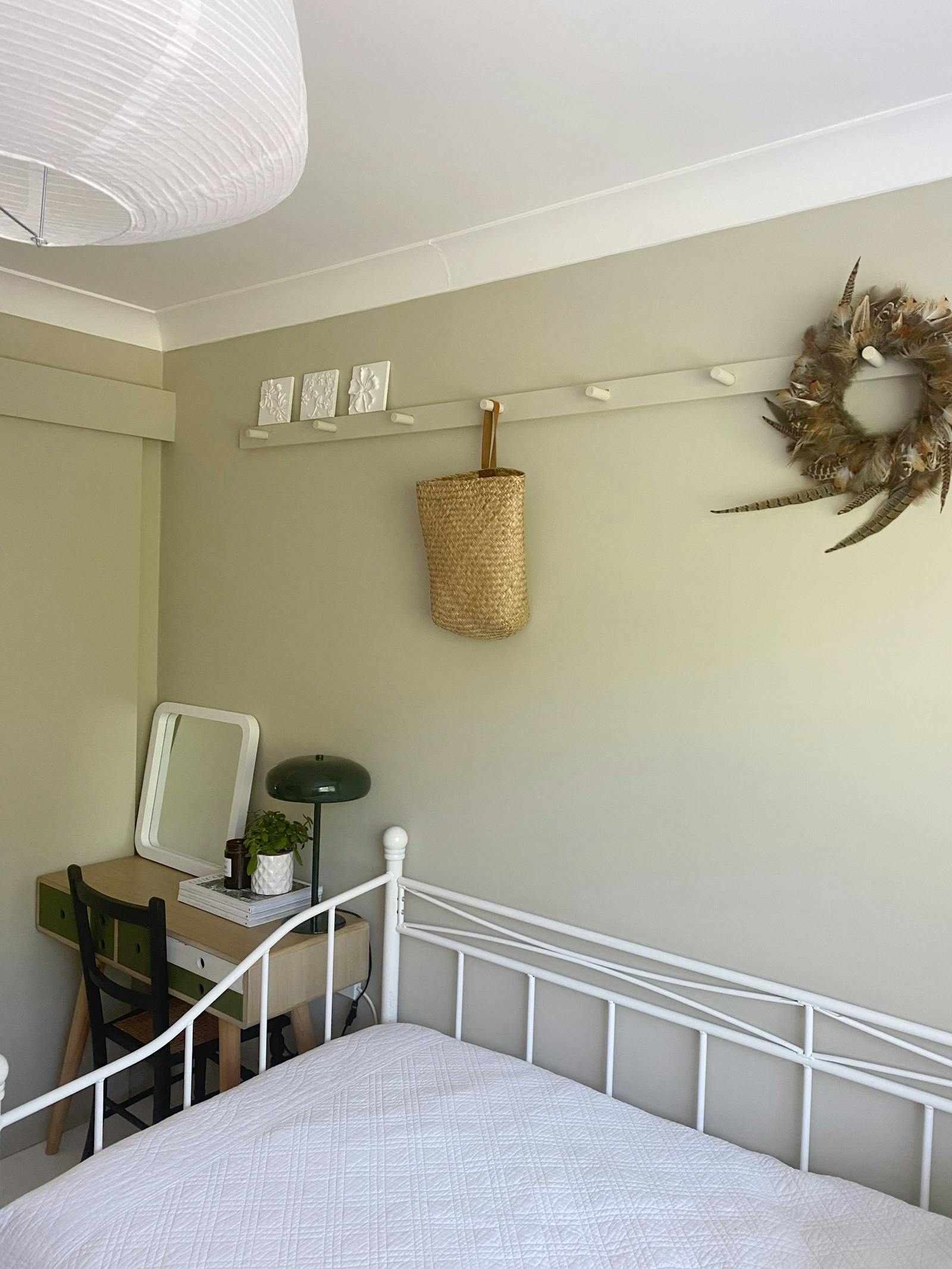 Bringing the nature indoors with a touch of light green
Alongside the open plan living development, they also converted their garden space – allowing the two spaces to flow nicely into one another via their new bi-folding and patio doors.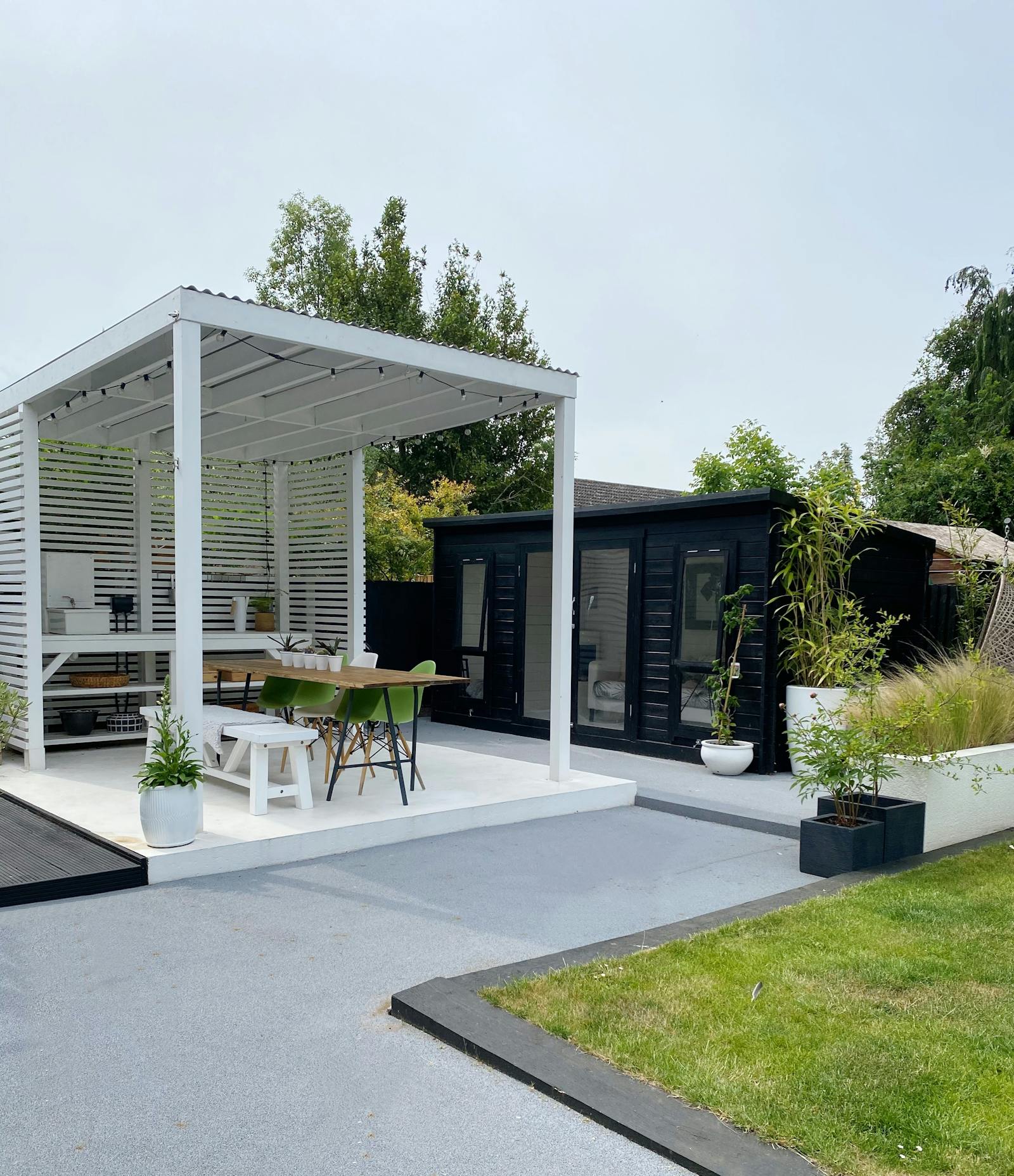 Simplicity oozes even from the garden space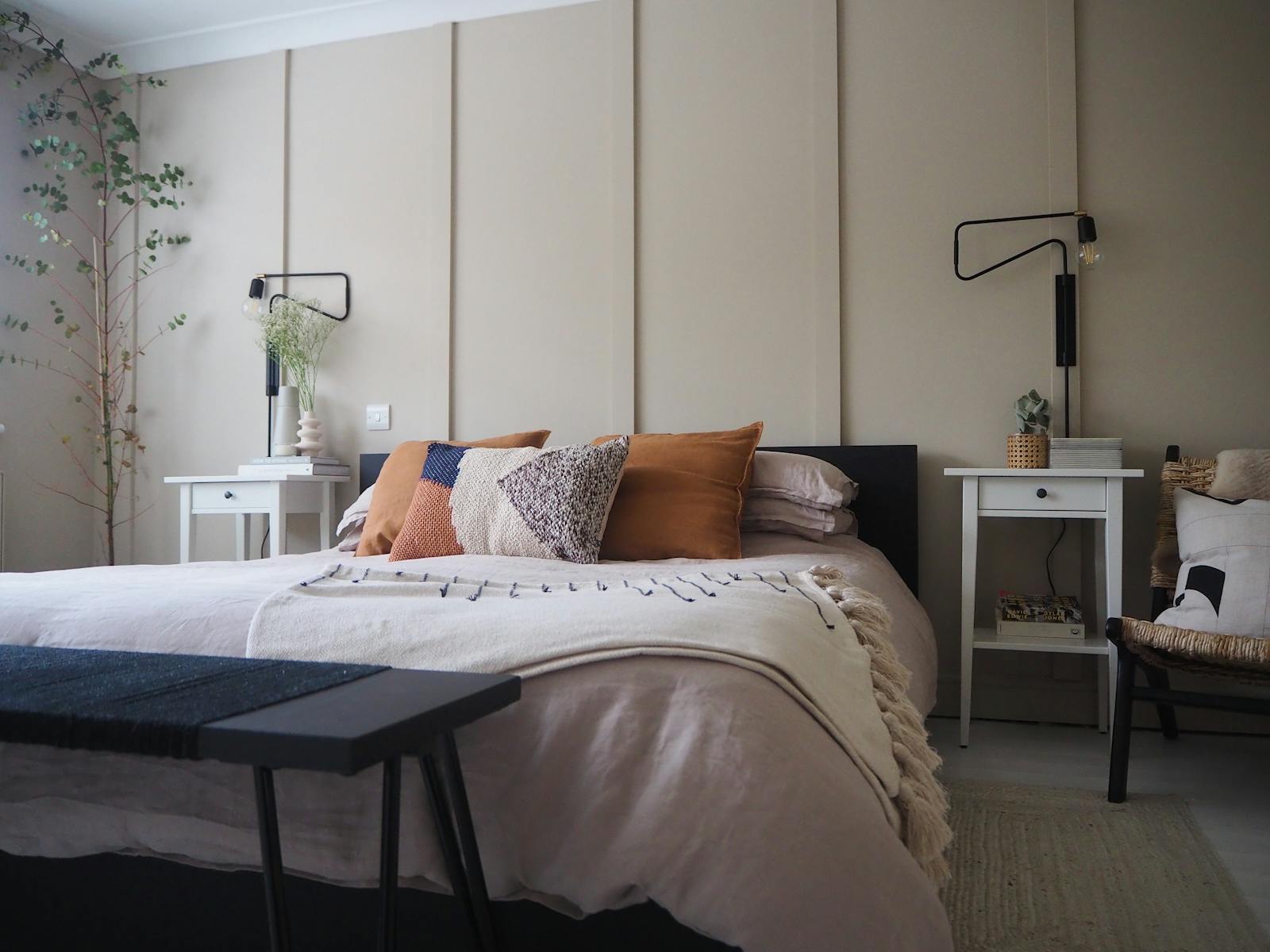 Panelling - one of the big bedroom trends right now
Isatu describes her signature style as a mix between modern and vintage, with a Scandinavian-inspired edge. Her home is very much a place where family time and socialising is important – so designing the layout to suit this was fundamental.
"I think I have finally found my interior style. I know exactly what I love, and what works well in our home."
Pinterest, interior magazines and Instagram are her favourite platforms for style inspiration – however, with an already creative eye for design, Isatu often likes to mix it up and be more playful with her styling.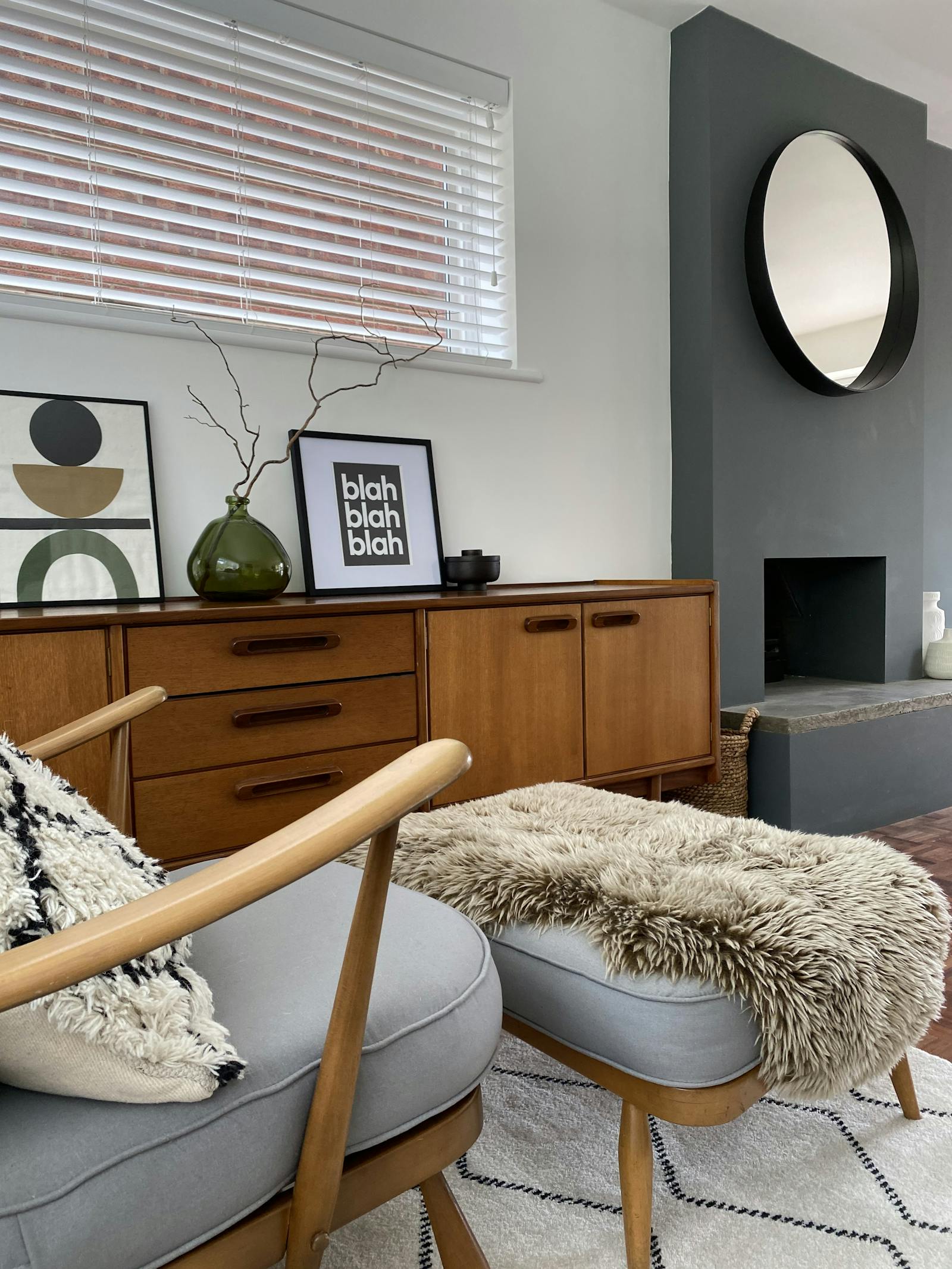 Vintage and modern is always a great combination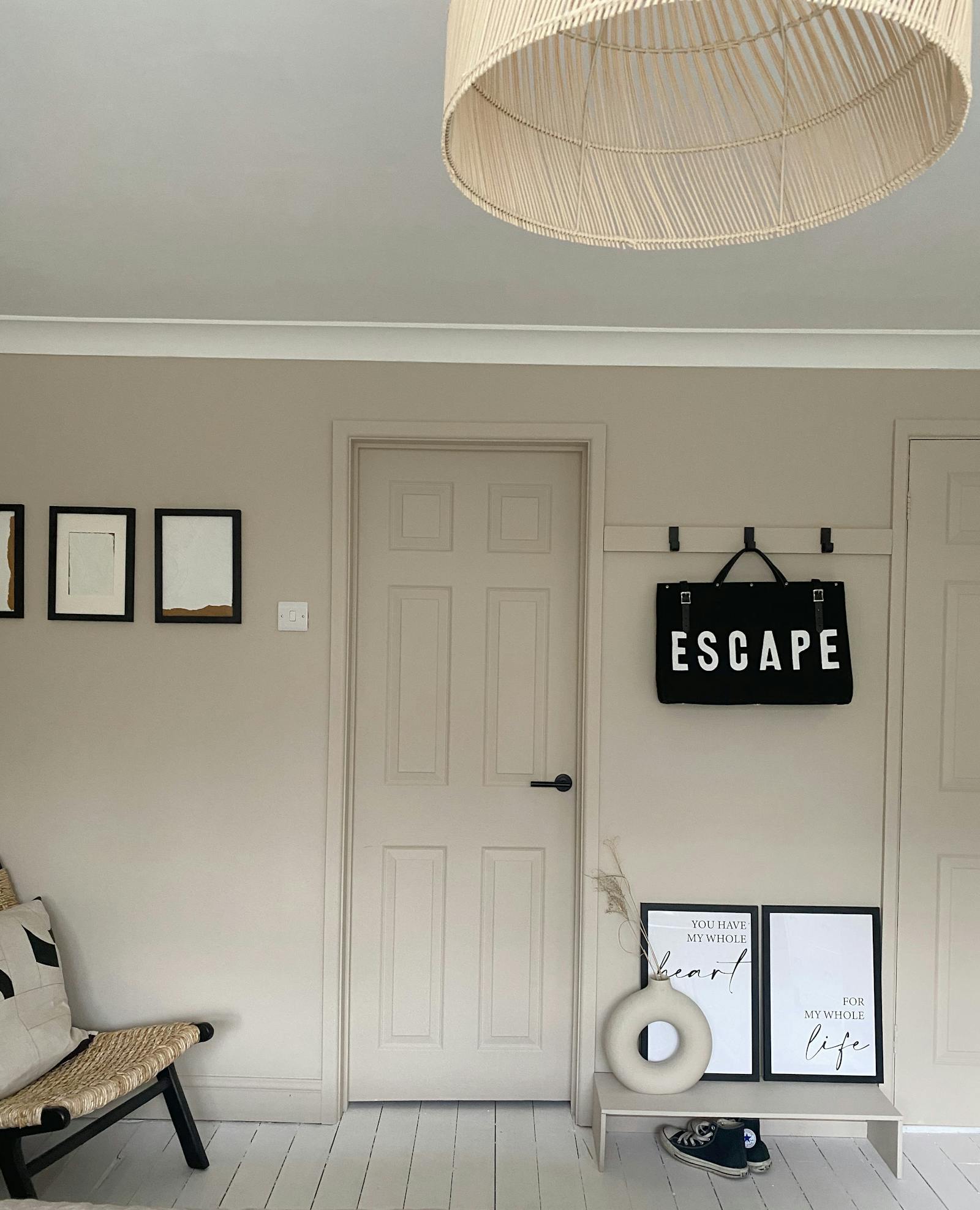 A creamy, oaty colour in the hallway makes the space warm and welcoming
Isatu's favourite room in the house is their recently decorated master bedroom. Using neutral, warm tones, Nordic-inspired styles and a variety of textures – Isatu created the perfect relaxing and calming space for her and Peter to enjoy a restful night's sleep in.
"I love decorating and DIY if we have the time to do it. The best bit is the satisfaction of knowing we had planned and carried out the work ourselves; having a vision and seeing it come to life."
They painted the walls in beige, as it's one of her favourite colours to use in the house. They then added panelling to the wall that sits behind the bed head to enhance the overall look and feel of the room. Isatu then styled the space with linen bedding, a rattan light shade, and cosy cushions and faux fur rugs. She also found a vintage dressing table on Etsy, and a vintage stool in a local emporium and created the perfect little 'glam station' for getting ready. The project took them around four weeks on and off to complete. We have serious bedroom envy!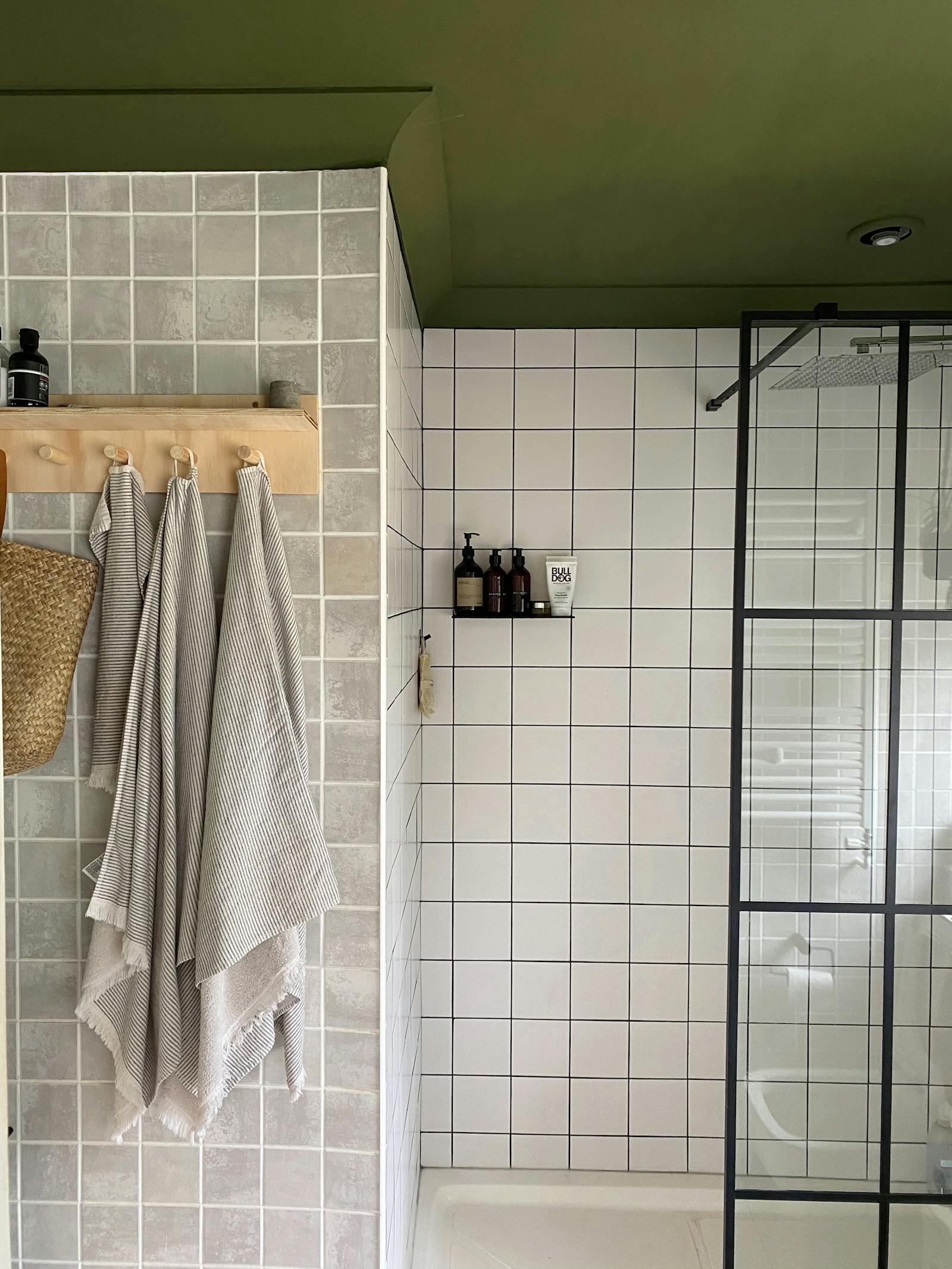 An earthy green ceiling and white tiles look so dreamy together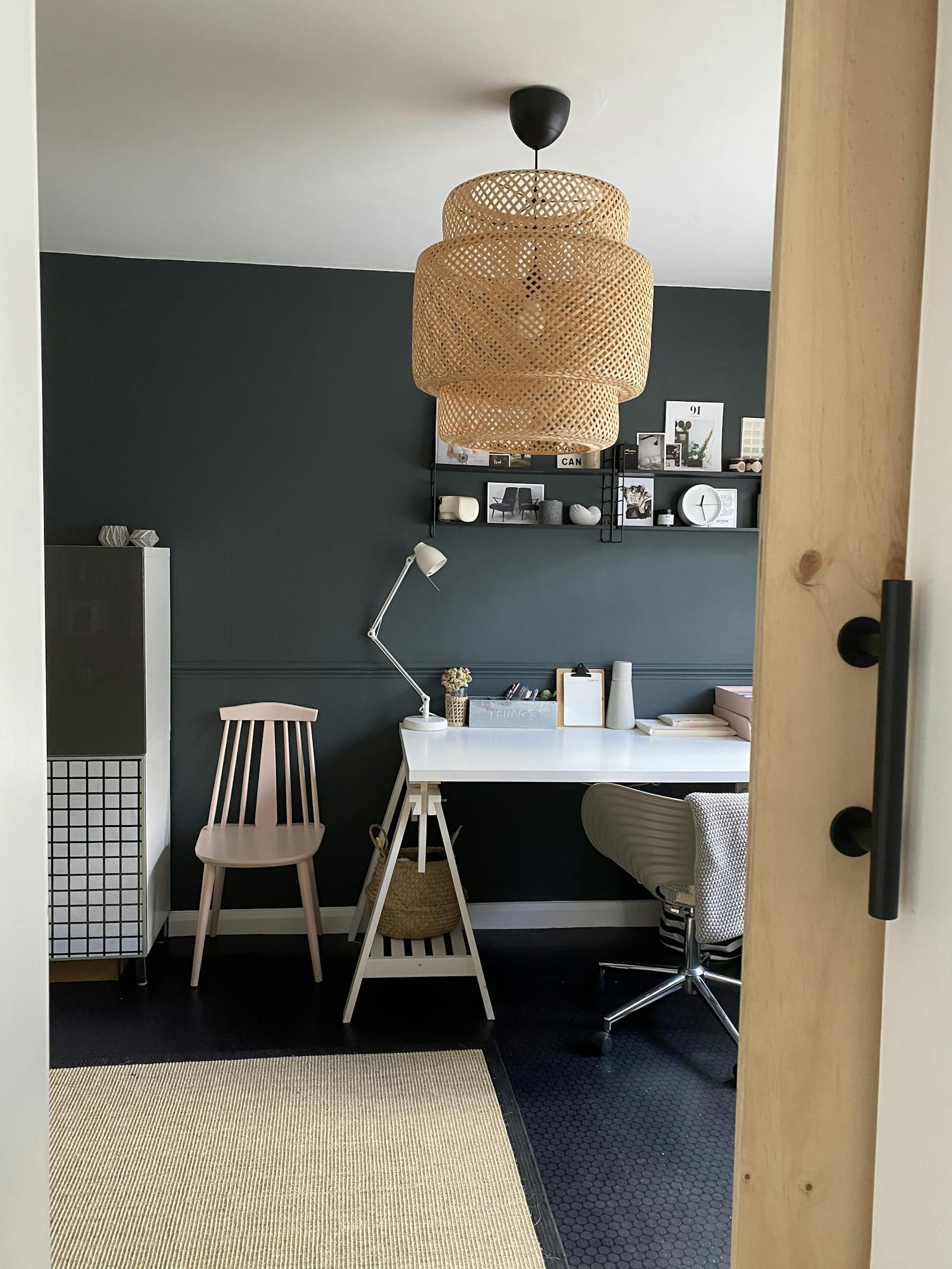 Their next project will be the main bathroom, which hasn't been touched since they moved in. This task will include a new bathroom suite, tiles, plastering and painting the walls.
"It will be quite a big job, but I am already starting to piece together ideas and mood boards to help create the perfect bathroom transformation!"
Stay  tuned over on Isatu's Instagram page for this upcoming project – we can't wait to see the reveal!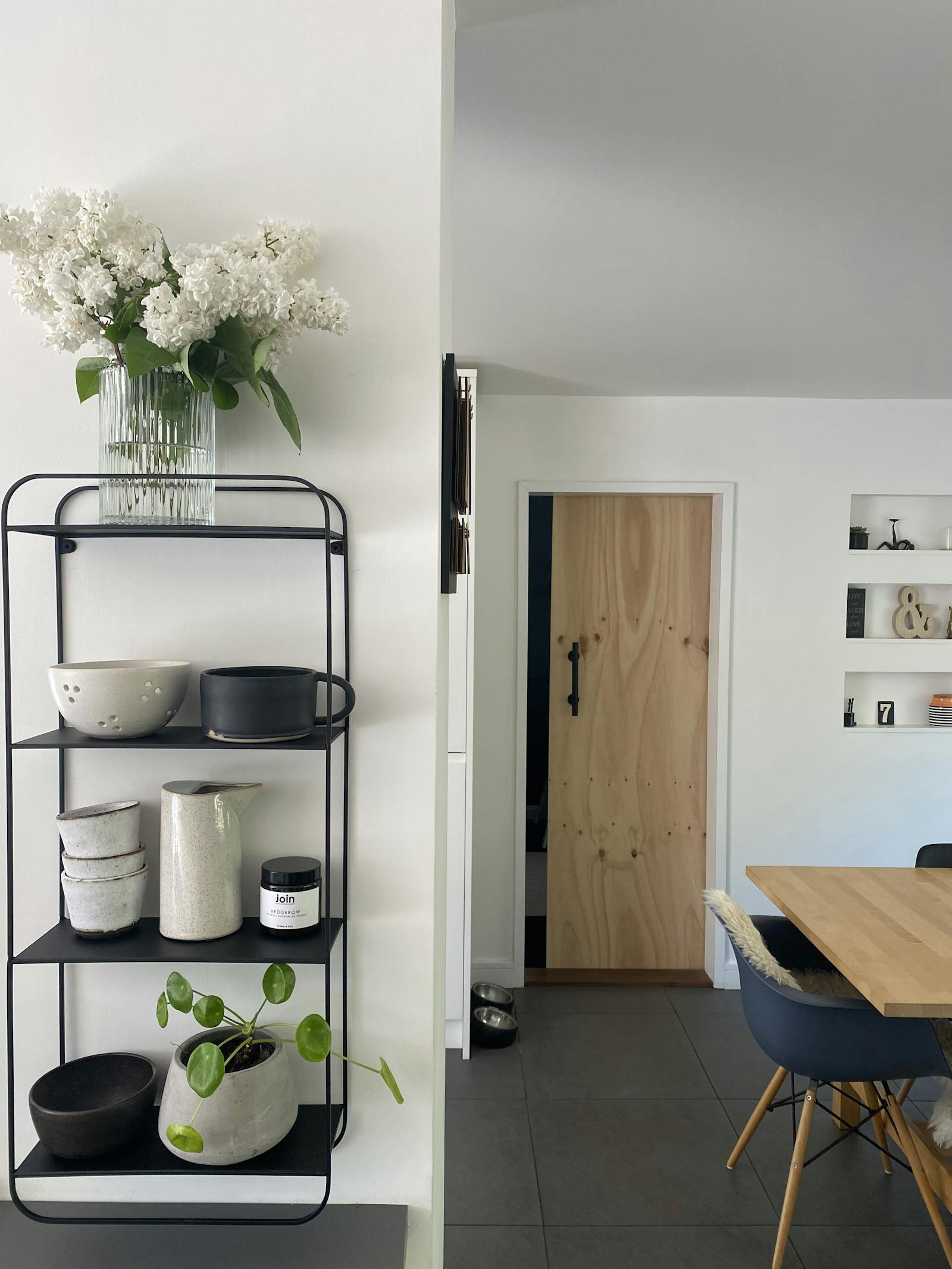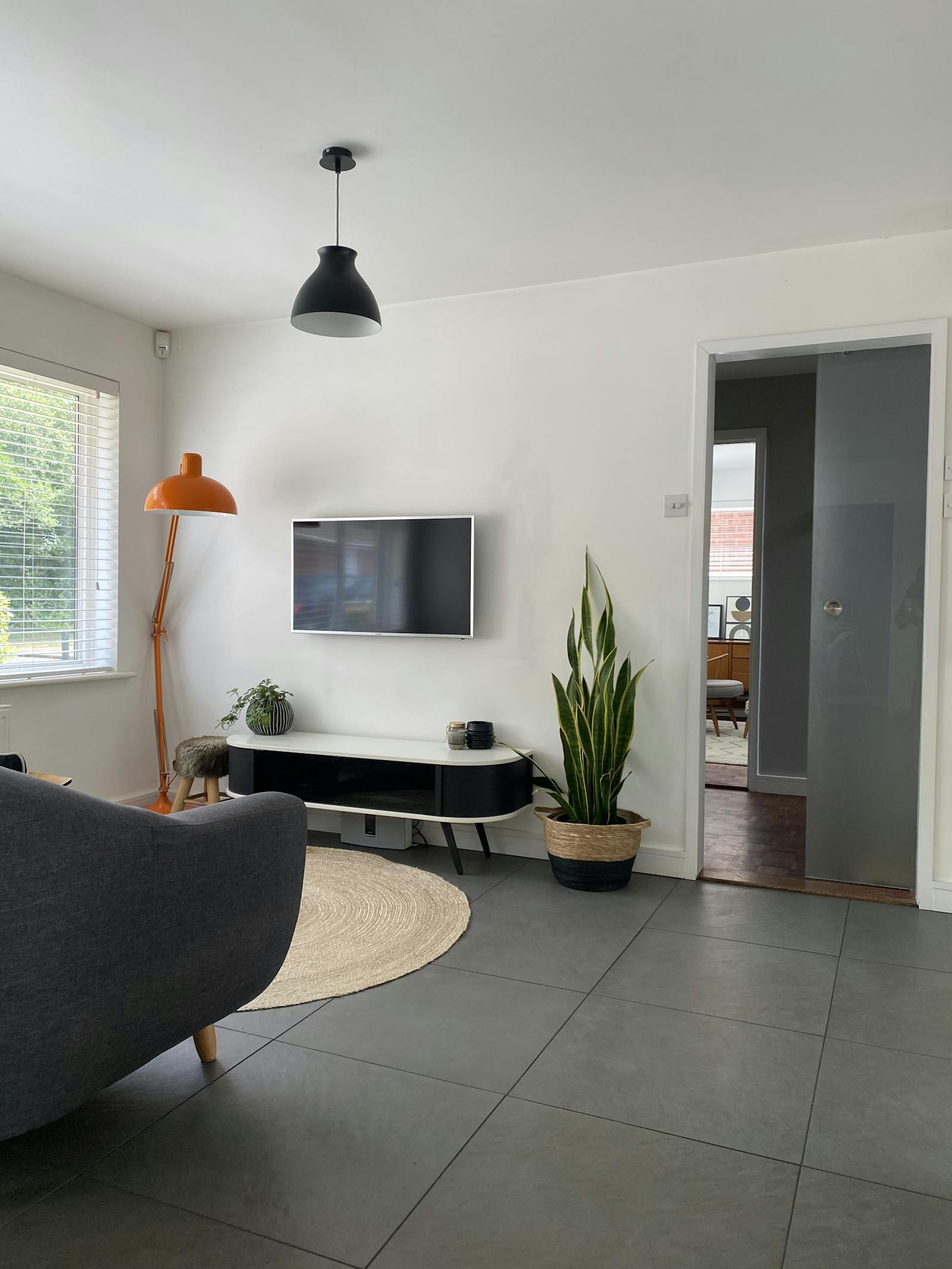 Greenery makes everything better
Isatu's Top Tips for Decorating:
When deciding on a style, make sure you know it's something that will work for you and your family. It's easy to be influenced by other people's homes and ideas, but ultimately – it has to work for you too
Preparation is key; clean the space, remove furniture and cover the floors
Carrying out the work yourself is so satisfying – however, if you're not quite sure on something, just use YouTube tutorials. It's better to be safe, than sorry!
Loosen your light switches and plug sockets to allow a neater painting finish around the edges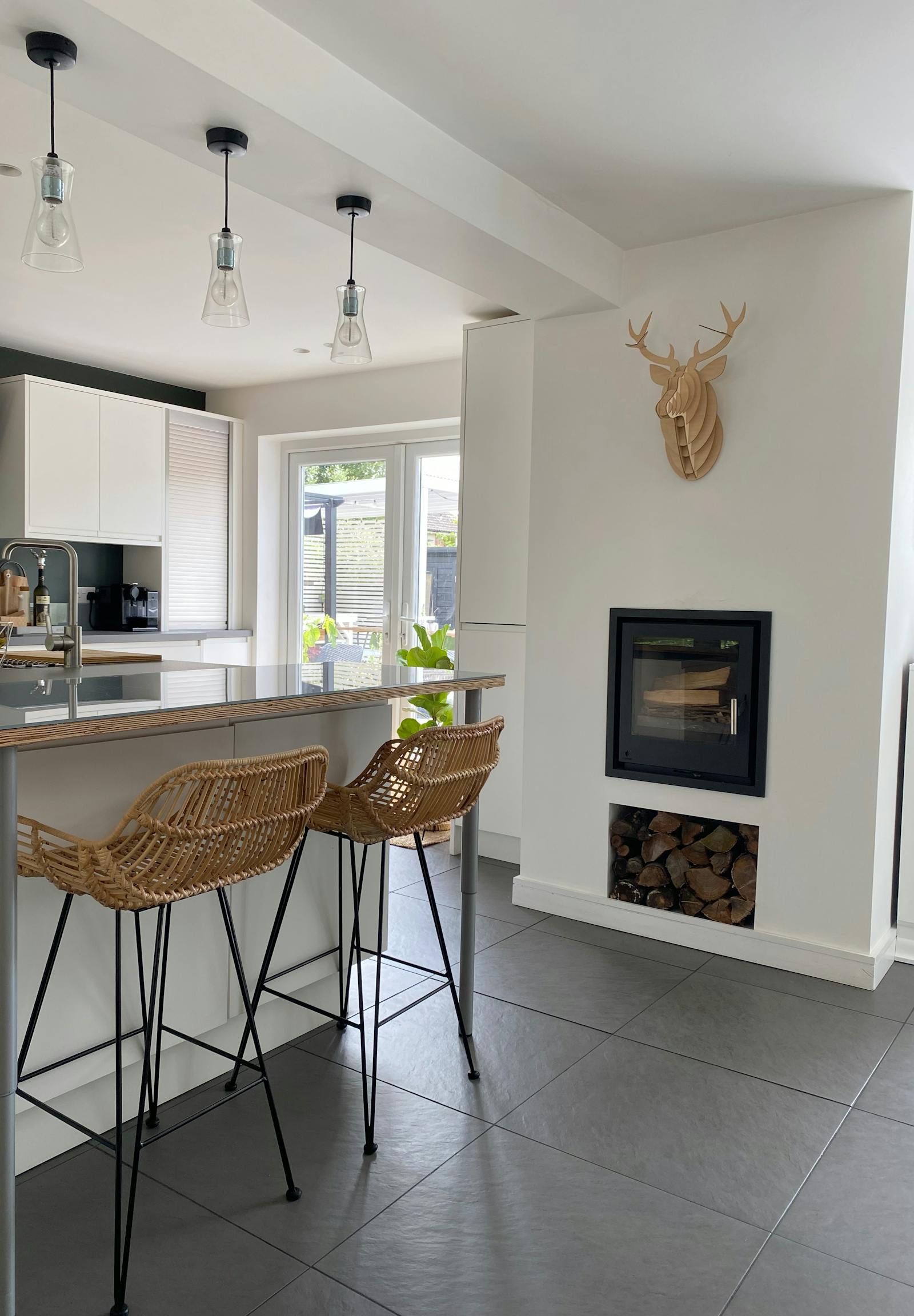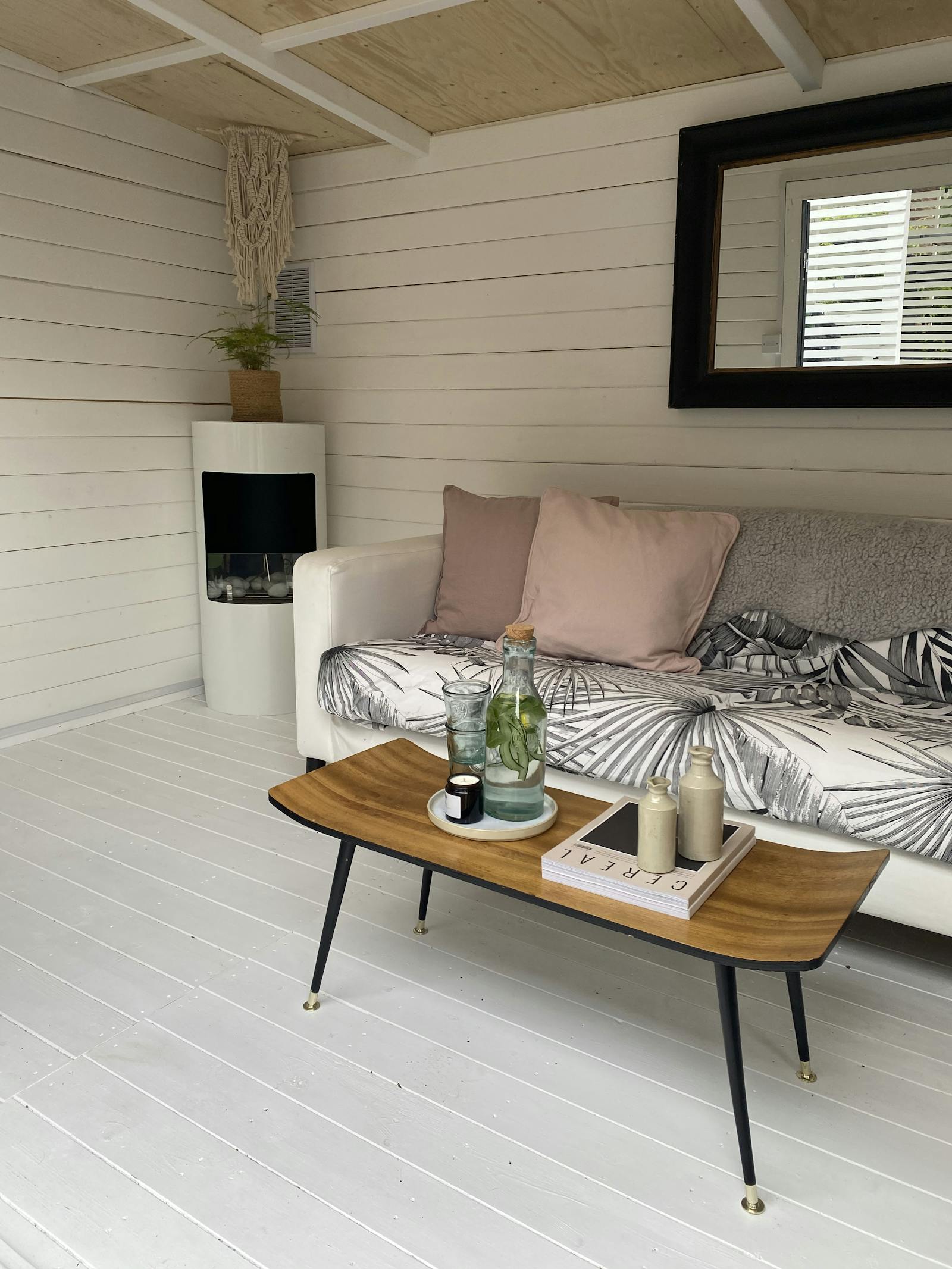 Isatu's Lick Picks!
I love the Greige 01 and Greige 02. I would like to use one of these colours in my bathroom, they are my favourite tones at the moment. I find these colours relaxing and I think they would work well with natural stone tiles. Once I decide on paint colours, I would then source tiles to compliment this.
I also like White 05 to use in my lounge or utility room, where most of the walls are white.
You can find Isatu and her beautiful home on Instagram - @life_of_isatu.