Real Homes of Instagram: Hannah from @haveyouseenherhouse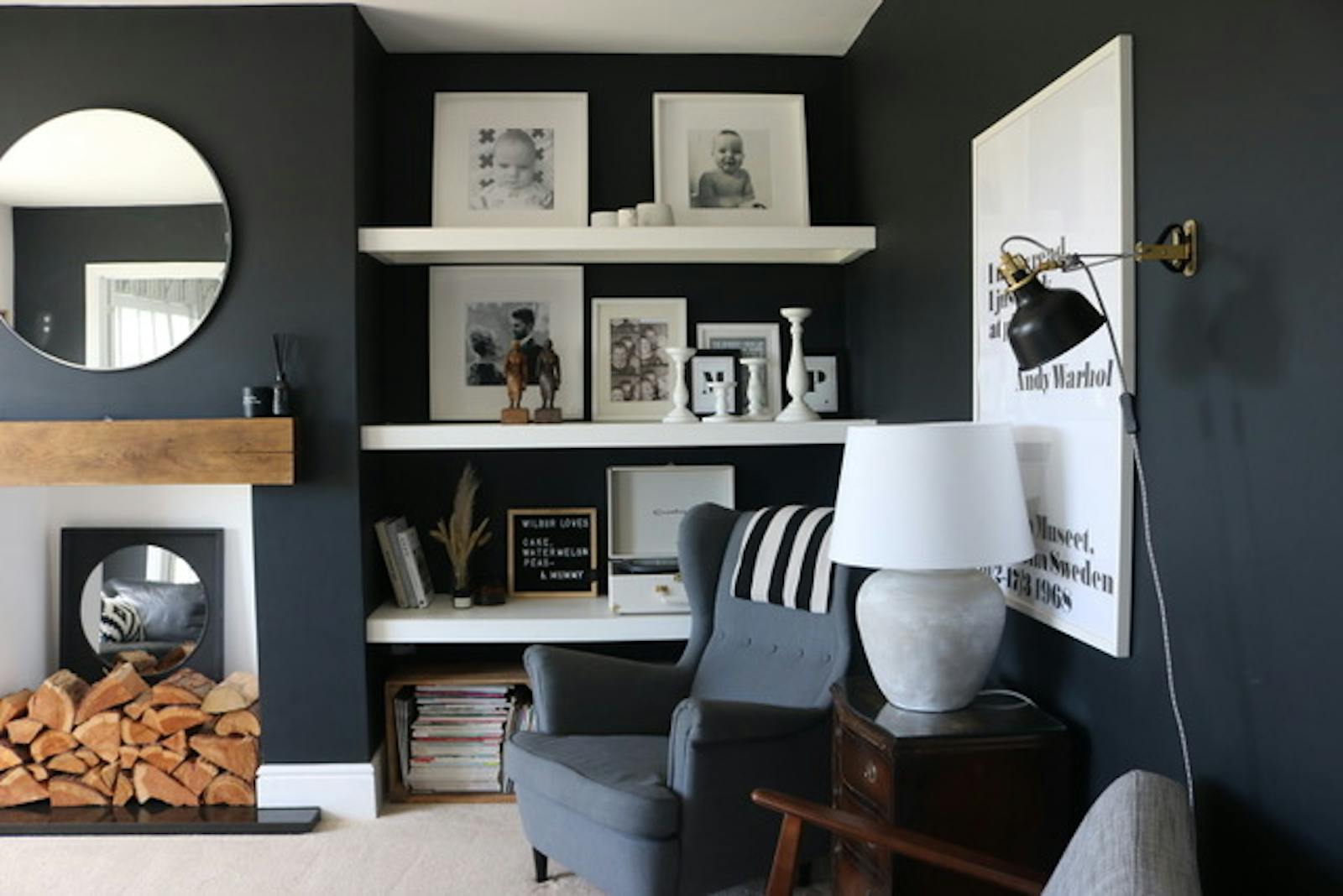 'Real Homes Of Instagram' is our weekly sneak peek into the homes of some of our favourite decorators from Lick's community and beyond.
Next up in the series, we introduce to you Hannah, whose Instagram account @haveyouseenherhouse serves as an inspiration to thousands of DIY enthusiasts.
Hannah is 34 years old, a wife to Gav and a mum to her (almost) three-year-old son, Wilbur. They live in North Wales in a 2015 new build that they bought off-plan – allowing them to select numerous design features that would be fitted before they moved in. Nice and easy! Prior to their new build, they lived in an 1880's cottage which required a lot of work, so it made a pleasant change to move into their current contemporary home with shiny new fixtures and fittings.
Working very part-time as a Business Finance Manager, Hannah also uses her spare time to invest in design work, 'good for you' cooking, crafts, home and garden. Admitting that Wilbur completely changed her world and the way that she lives in it; Hannah much prefers a slower-paced routine that gives her more time to invest in motherhood, her house and home life.
Hannah describes her signature style as 'grand millennial' and 'new traditionalist'.
"I have always been this way.  I love the eclectic mix of my treasured inherited old or industrial pieces, with bold colour and modern furniture/lighting - giving them a new lease of life and uniqueness. "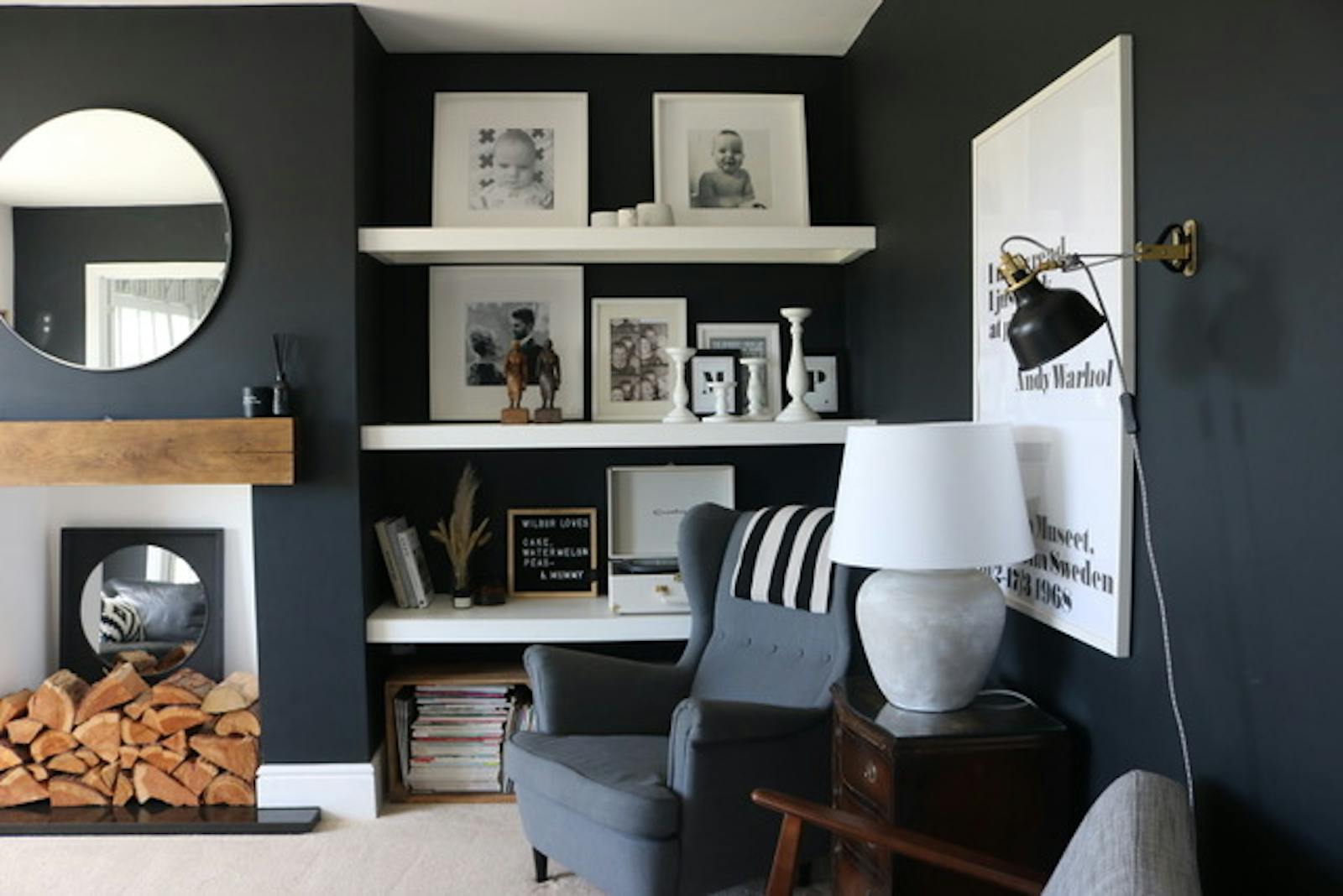 Hannah's monochrome living room
A huge monochrome fan, Hannah has opted for a 'neutral and clean line' colour palette across her home – adding quirky patterns, prints and tapestries to give the spaces more character.
When discussing her style inspirations, Hannah professed her love for home magazines. Collecting them since high school, she loves to scan the pages taking in the layouts, patterns and colours of other people's homes to inspire with her own. She also takes inspiration from films, TV shows and box sets – and says 'the older, the better!'.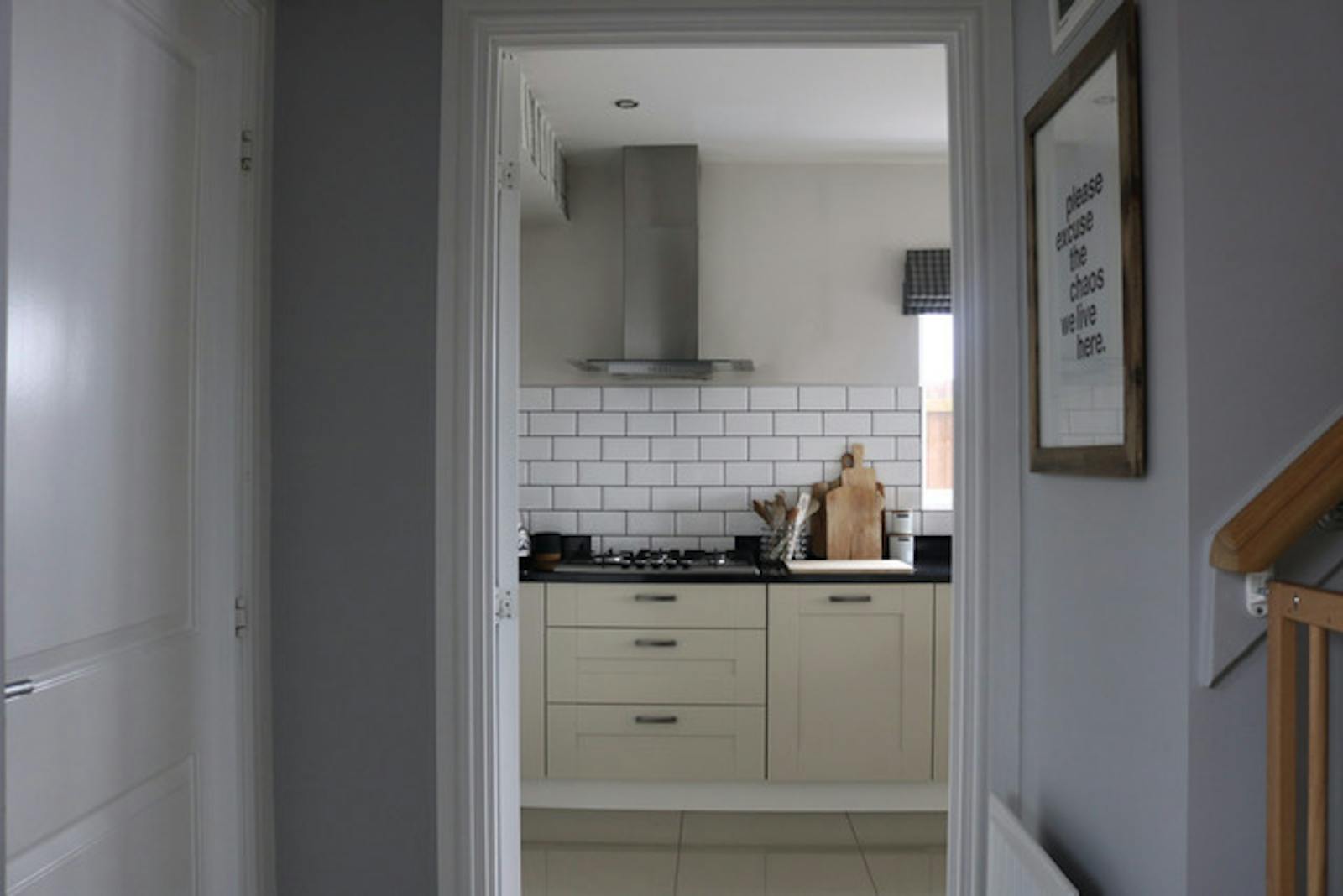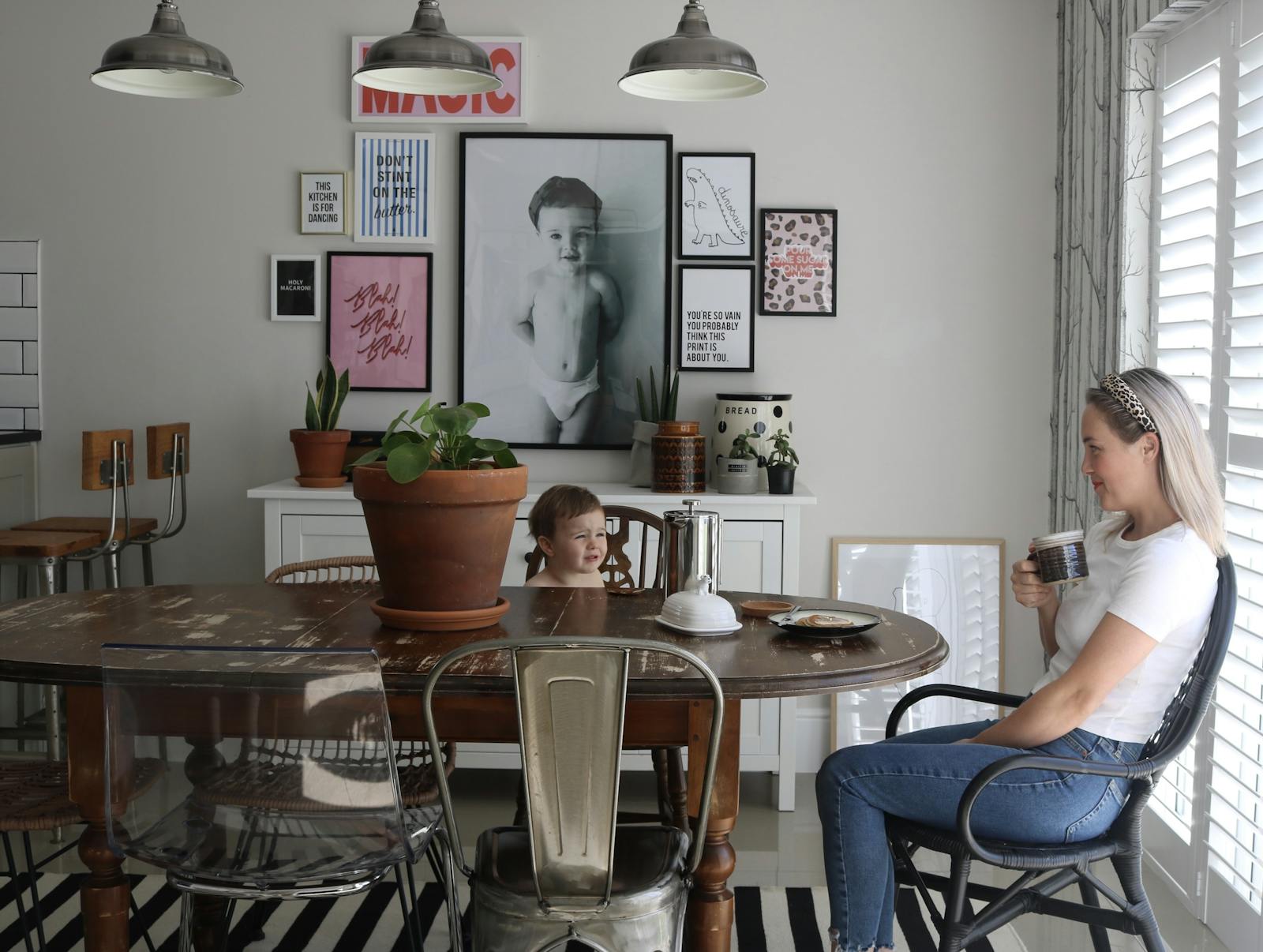 Being a builder's daughter, Hannah admits that there is always something going on in her home. From being little, she was forever helping her dad with projects and DIY, so it taught her a lot when it came to decorating her own home.
Unlike most, Hannah and her family haven't spent the countless weeks of lockdown tackling DIY ventures; they have simply enjoyed the slower pace, taking time out to really relish in being at home. The next little project on Hannah's list is their guest room, as she confesses to rushing into decorating this room when they moved in; and now feels it has a disconnect to the rest of the house…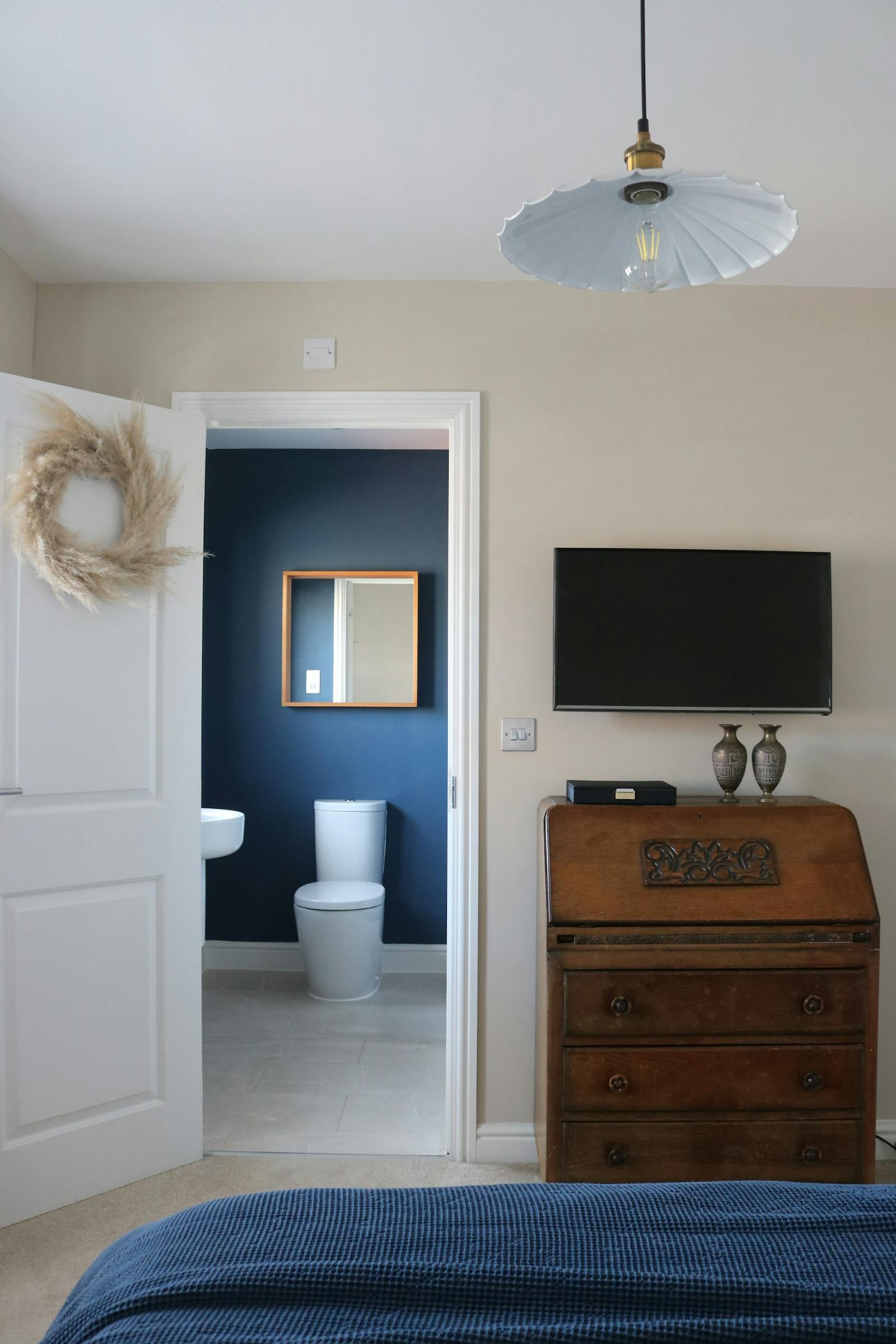 Can you guess the dominant colour in Hannah's home yet?
"I never really got the guest room right; I feel like at the time I was decorating it in a bubble. Now, all of the other spaces in my home connect to each other, and this consistency brings cohesion. I want all the areas of my house to feel like they belong together."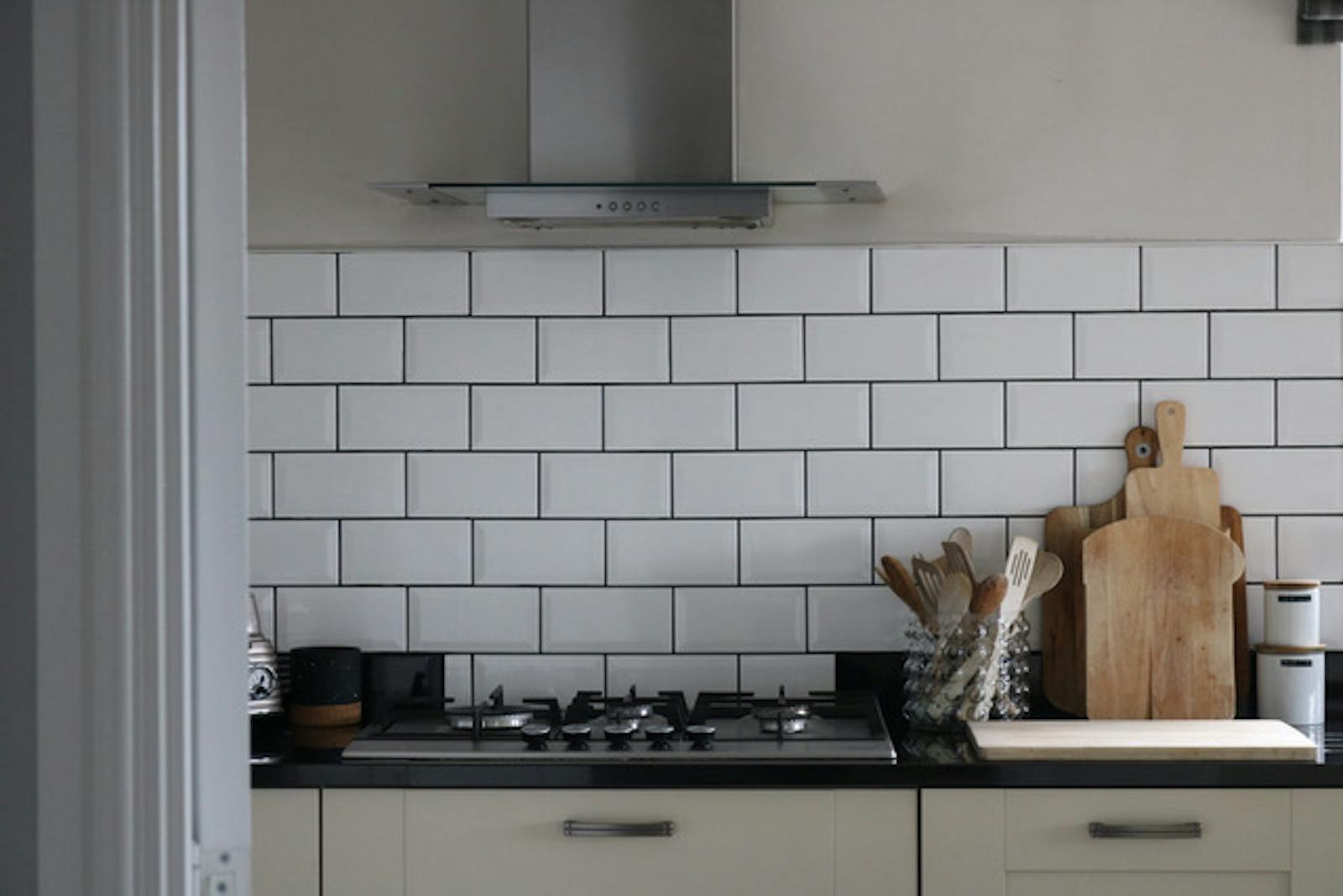 We're loving those white tiles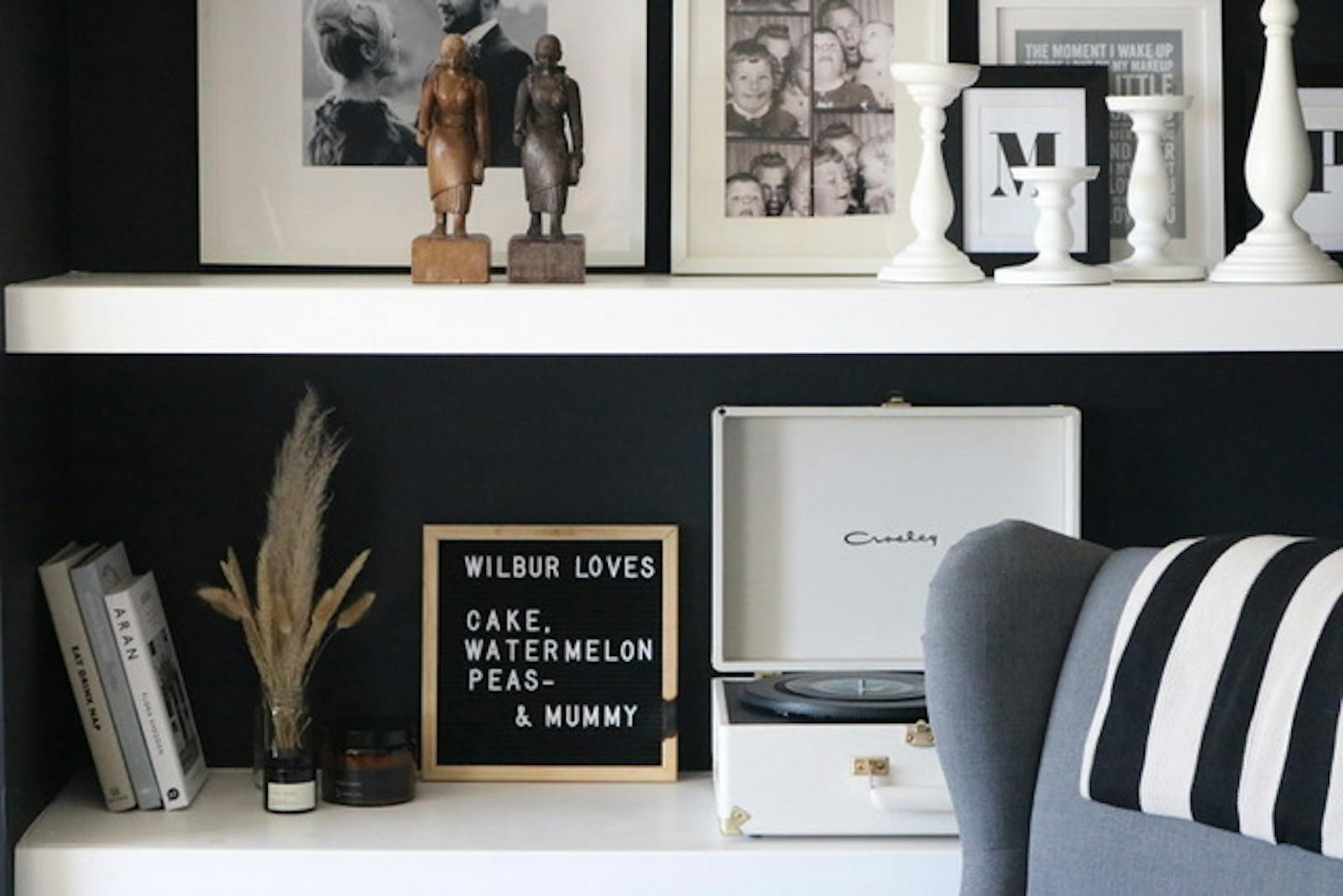 Unique, beautiful, quirky, monochrome, greens, neutrals with a twist; these are all the words that currently exist on Hannah's mood board for her guest room and we can't wait to see what she does with it.
Next on the big project list is a home extension, with plans to knock through into their double garage. They plan to build stud walls which will allow for a boot room, a bigger utility, gym space and lots of storage resolutions. Watch this space!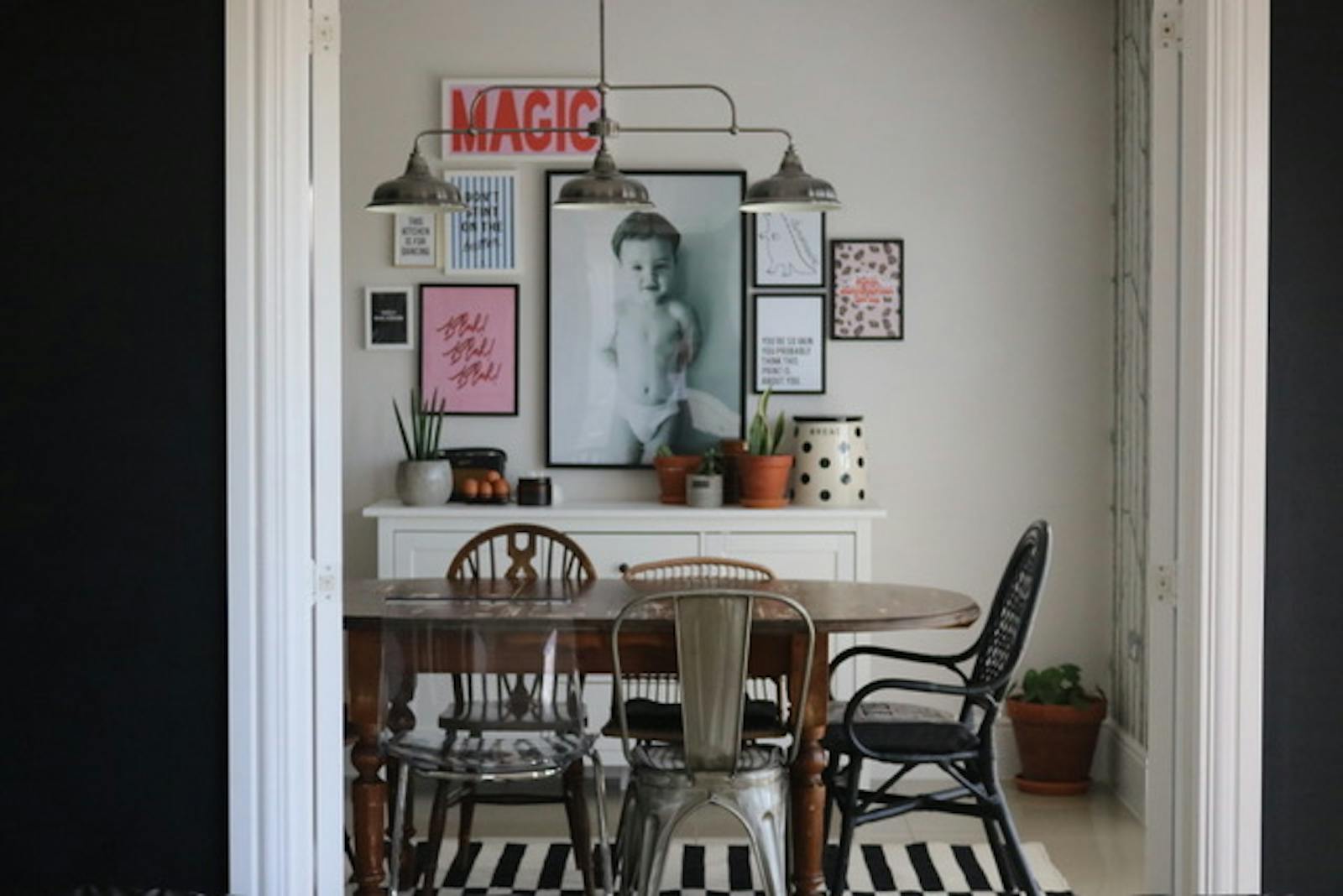 If you love something, put it in a frame
Hannah's top tips for decorating:
Use your everyday surroundings to inspire you. Buildings, textures, patterns, shapes, passers-by, clothing – everything can spark creativity if you take the time to look for it
Go online and search for 'how to' tutorials before you start. Don't be afraid to ask for advice from experts or DIY stores either – they are there to help you!
Before decorating; clear the room, open your windows for ventilation and ensure your walls are free from dust, grease, flaking plaster etc. A blank canvas is the best starting point
Test paint colours in different areas of the room with different lighting opportunities. Lick's peel & stick patches let you test your chosen colours until your heart's content, without the expensive, messy sample pots
Store and label (complete with room) left over paint for future touch-ups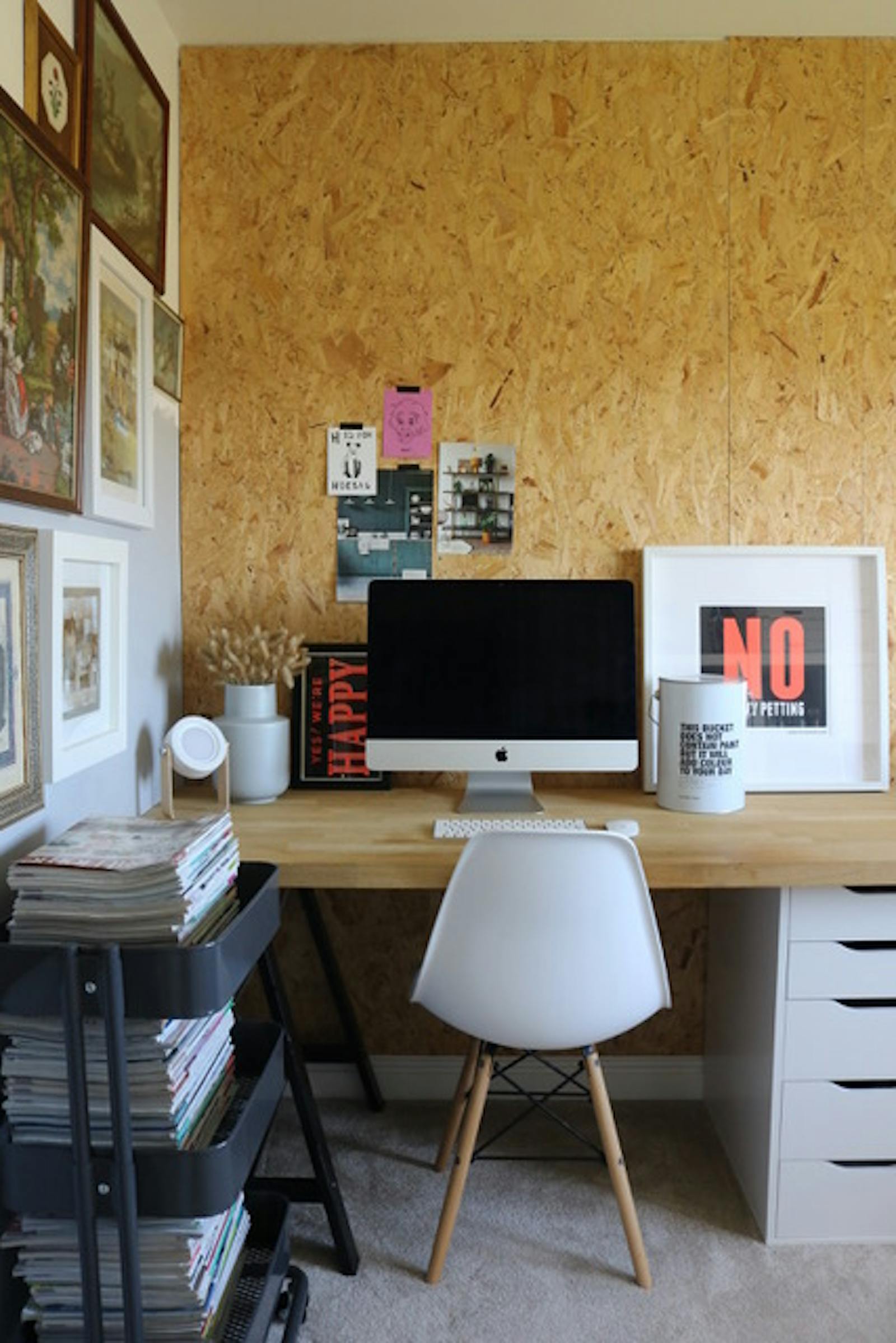 Hannah's Lick Picks!
I love Orange 01, in fact, I would paint my downstairs toilet with this! I also love Beige 02; this colour would make the perfect feature wall in my guest room.
Stripes 01 and Stripes 02 would be great with a half-painted or half panelled children's bedroom or master bedroom.
You can find Hannah and her beautiful home on Instagram - @haveyouseenherhouse.