Real Homes of Instagram Christmas edition: Gabriella from @theonlyoneweviewed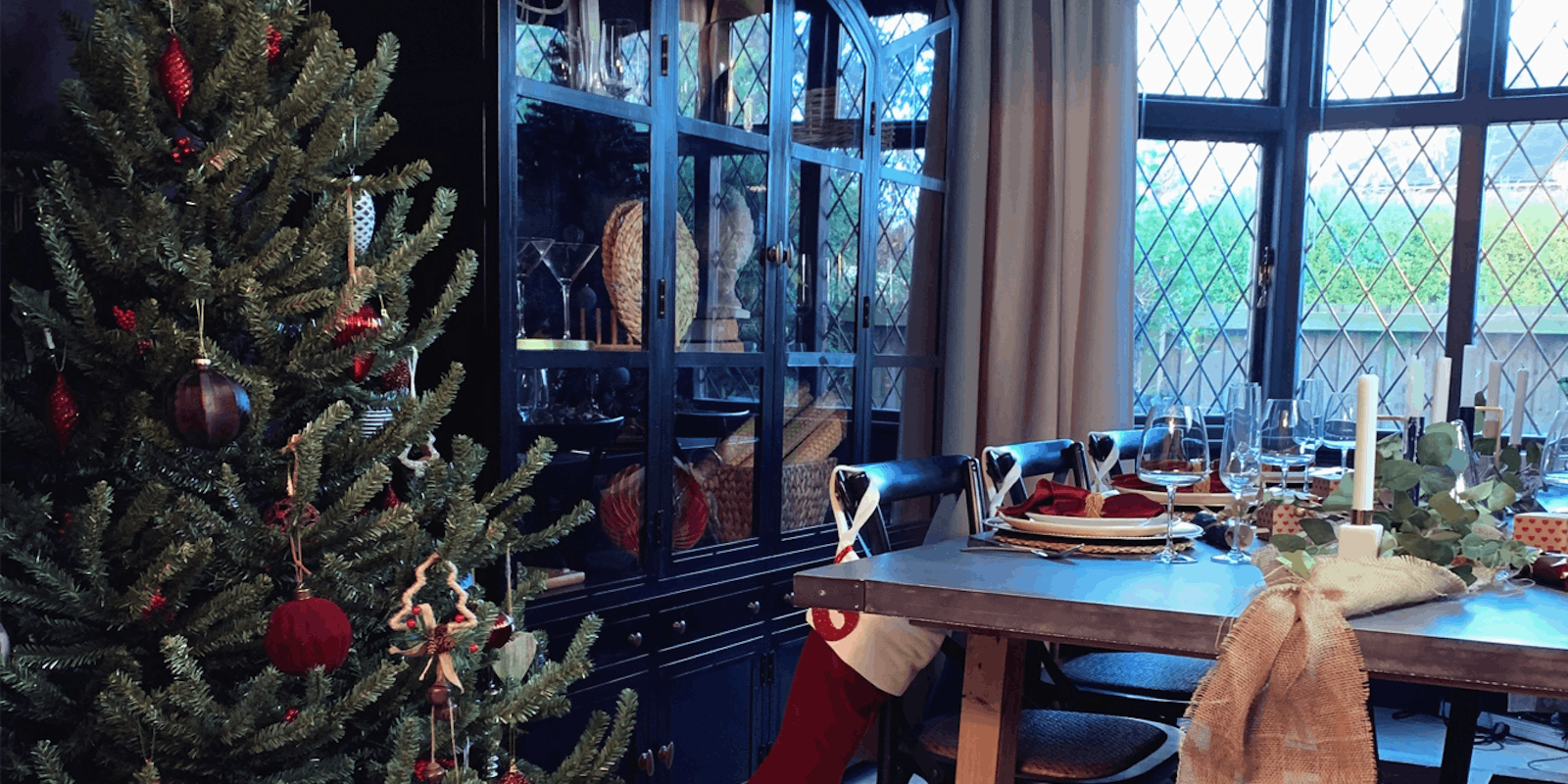 'Real Homes of Instagram' is our weekly sneak peek into the homes of some of our favourite decorators from Lick's community and beyond.

Next up in the series, we introduce you to Gabriella (@theonlyoneweviewed) is 31 years old and lives with her partner, Nick, in Worcestershire. They moved into their 1920s home last summer, and have been renovating it ever since. It had been pretty neglected in recent years, but upon their first viewing, they knew it had serious potential and couldn't wait to get started!
Although Gabriella admits her preferences have evolved over the years, colonial décor has become one of her favourite interior styles.
"I used to get a little swept up in home trends, and end up changing my mind six months later. I've definitely learnt this time around to stick with what I actually love. Colonial decor just feels really timeless to me, and I'm definitely drawn to the blend of light and dark tones".
"Colonial decor just feels really timeless to me."
Her favourite parts of the house renovation so far, is their hallway and lounge areas. They recently installed double doors to the hallway, which has given a modern touch and allowed for a brighter space. Their lounge is a perfect mix of dark and moody tones, providing a cosy space to bunker down in for the colder seasons.
At Christmas, Gabriella takes inspiration from Pinterest – particularly to browse the large-scale decorations, such as shops and hotel displays. After visiting The Principle Hotel Manchester a couple of years ago, she became a huge fan of traditional Christmas décor, colours and styling – which has inspired her for this year's home embellishment.
We asked Gabriella to describe her home décor at Christmas time…
"For the past 5 years, I've been in a different house almost every Christmas; so, tend to try and make it flow with the colours of the room it sits in. This year we've tried to go for wood and natural tones, combined with some rich reds. I wanted it to feel quite traditional and flow with the features of the rooms, like the beams in the lounge, without it feeling dated; so, have mixed in rustic elements of wood and concrete baubles.
Last year, we decided to spend a little more on some nicer decorations to 'invest' in. I remember as a child being excited to get my favourite baubles out year after year and them always going on the tree and never changing, so I would quite like to keep at least one tree with pieces we build up over time but get out year after year.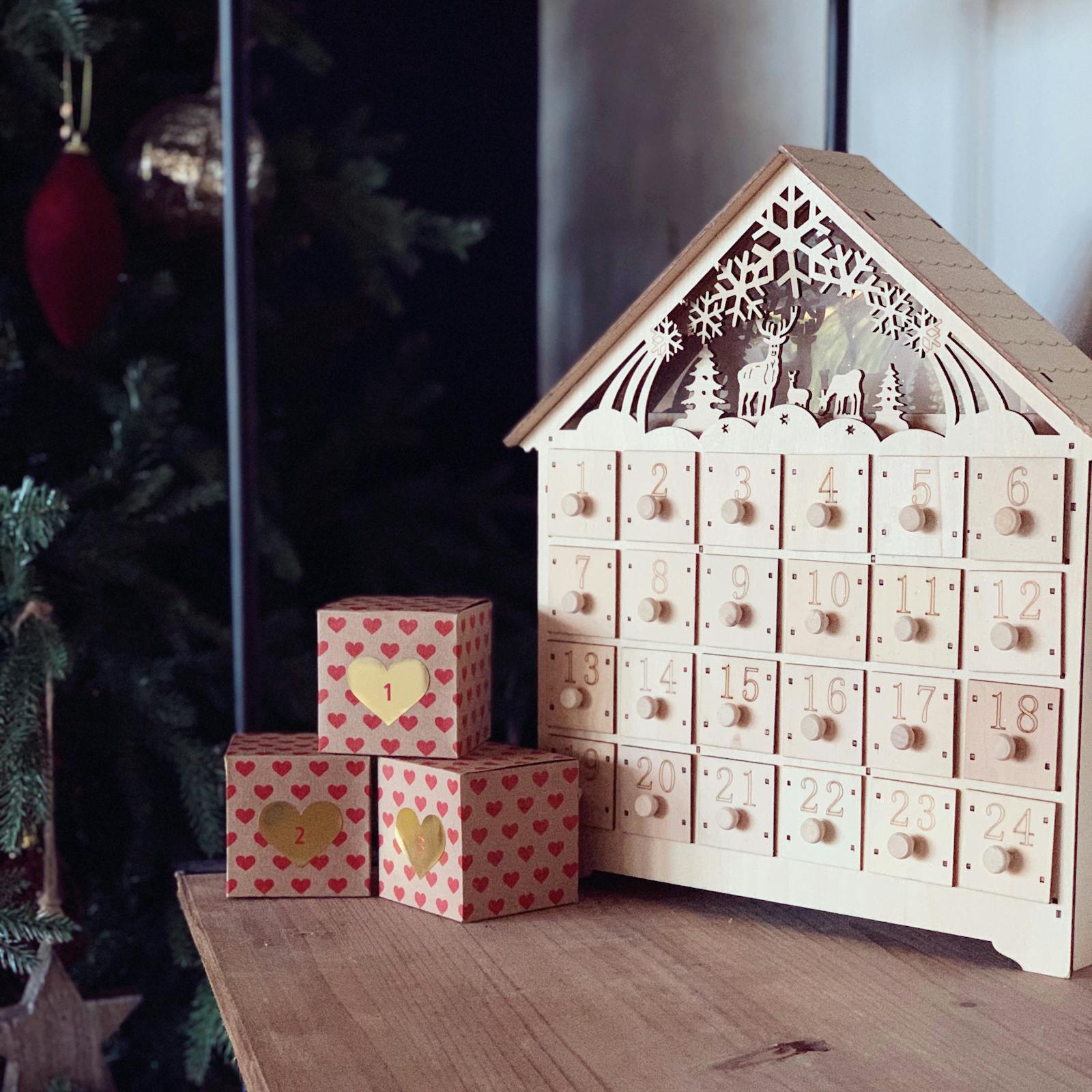 With the lounge, dining room and hallway - we go full Christmas, but add little touches to the kitchen. Last year we had the tree in the hall but ended up really missing not having one in the lounge; so, we've gone for a tree in the lounge and dining room this year, and a garland on the stairs. I change up small details in the rooms too; the bookshelf, coffee table and mantle all get festive additions.
I didn't used to touch the bedroom spaces, but will change up bedding colours seasonally - so it always tends to feel a little more festive. This year, however, we actually have people (hopefully) staying over Christmas; so, we have added some little touches to the spare bedroom. We've thrown in a faux fur throw, restyled the side tables and switched out the cushions and wall prints.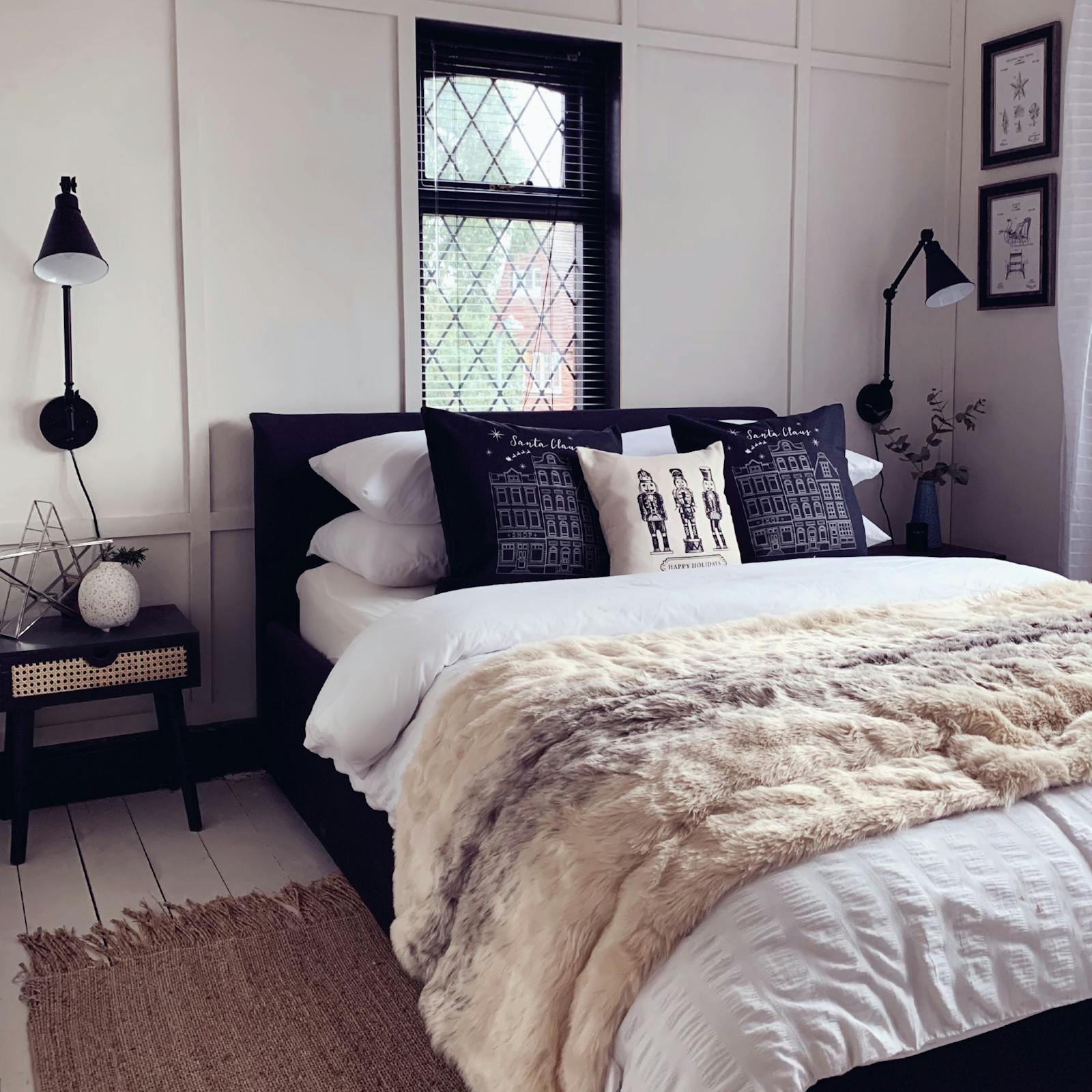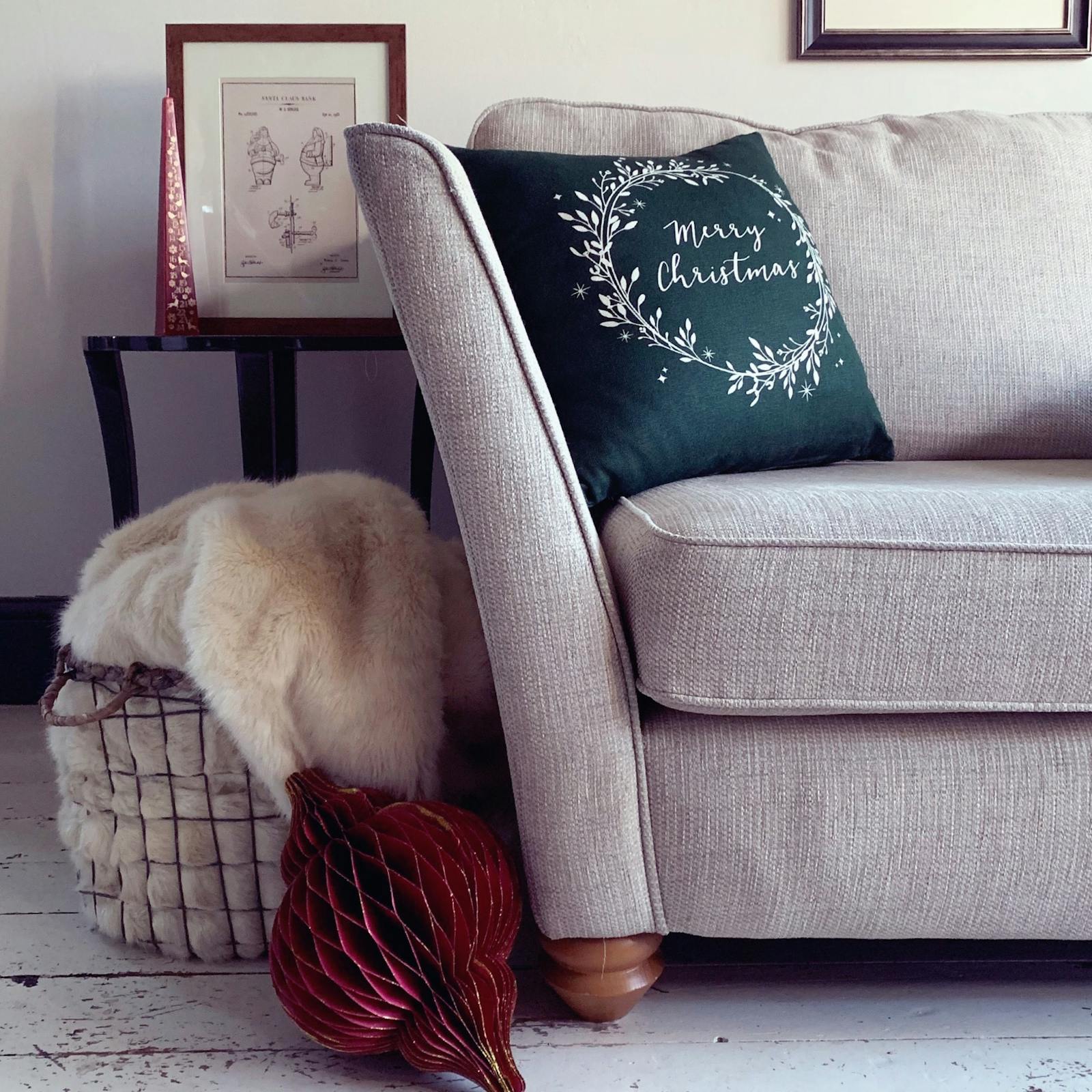 Gabriella loves any opportunity to get crafty with DIY – so Christmas becomes the perfect time to get creative. From homemade wreaths, to painting baubles, to personalised advent calendars – she enjoys a list of activities over the weeks leading up to the big day. Gabriella has also designed and made her own stockings this year, to hang on the back of each dining chair. As she used to be a dressmaker, this skill comes in handy to add a personal touch to their Christmas table.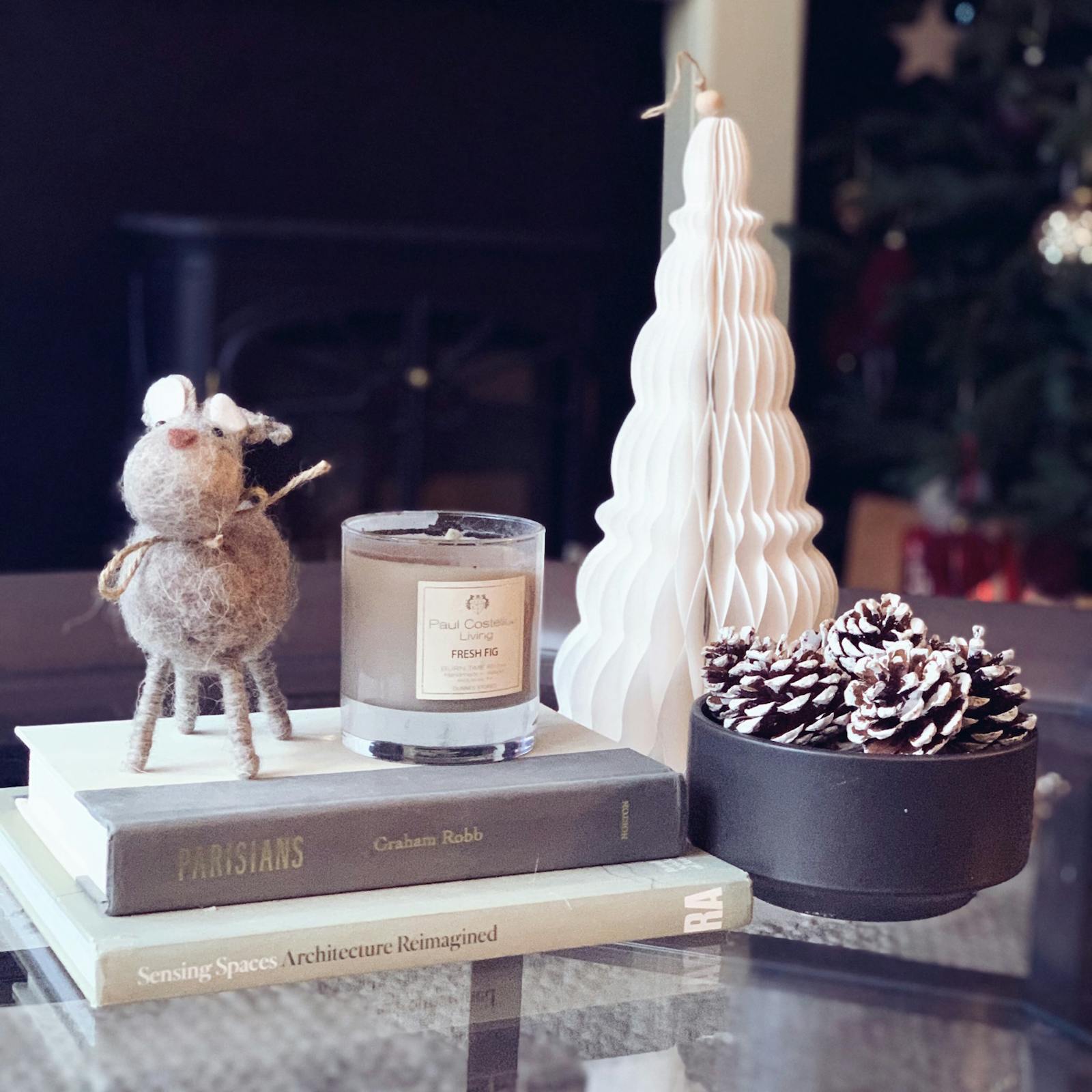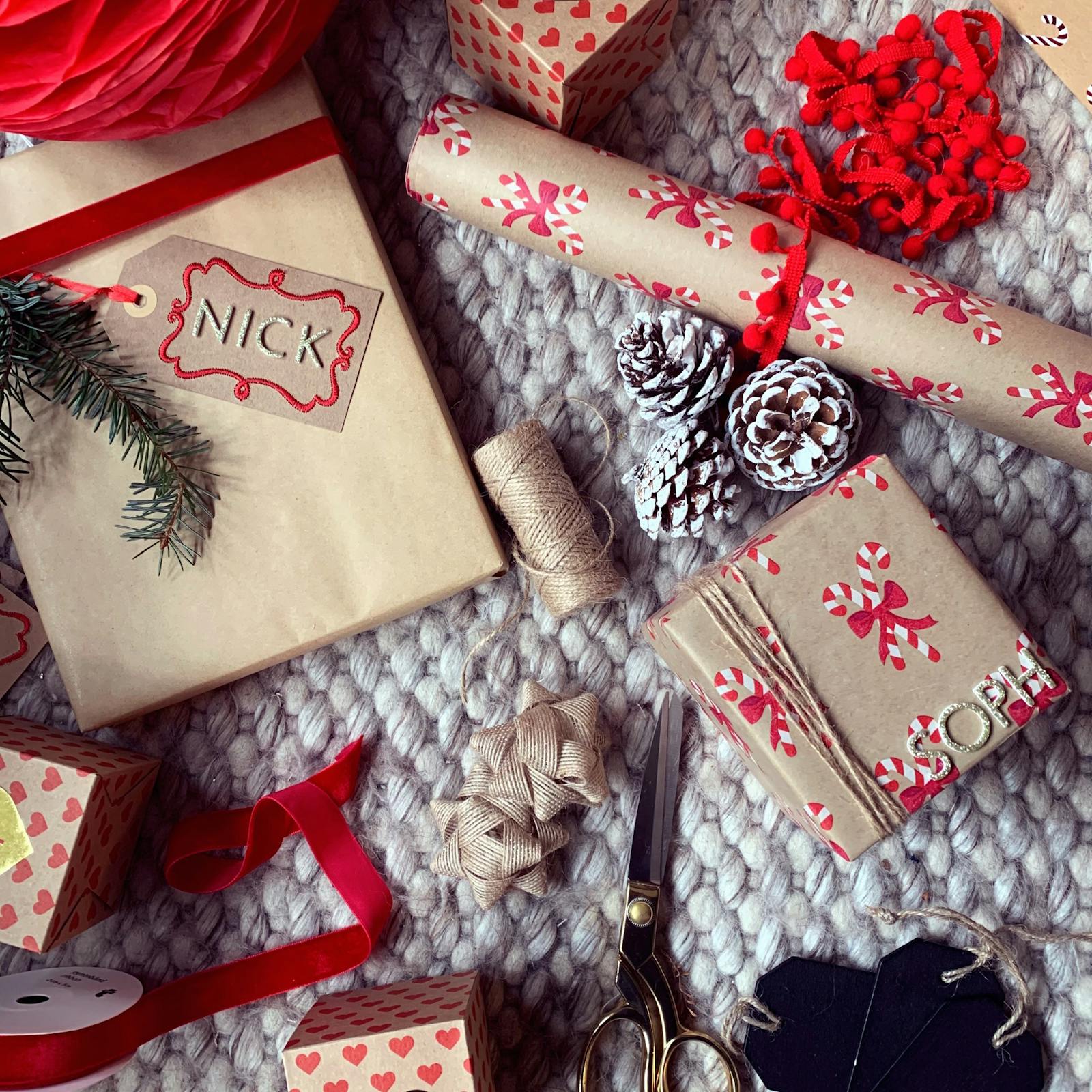 Gabriella's favourite Christmas traditions
Every year I always did wreath making with my Mum and Brother, so this is now something that we do with Nick's family too. It's one of my favourite evenings and always marks the start of Christmas for me. We go for a walk in the day to get the foliage and then host the wreath making in the evening, complete with mulled wine and a cheese board
We also have a Christmas dinner party with our closest friends every year. We all get together and cook a delicious dinner with all the trimmings the weekend before Christmas, and effectively just have a second Christmas Day!
Finally, we asked Gabriella to choose a colour from the Lick paint collection that most represents her style at Christmas…
I love a dark and moody colour, so it has to be Green 06. It feels deep, sumptuous and classic; the perfect colour to add some rich velvets and metallic festive pieces to.